The Best Shoes For Nurses Reviewed & Compared
last updated
Oct 18, 2018
When working in a career field that requires you to be on your feet all day long–sometimes literally–finding the perfect pair of shoes becomes essential. This is especially the case for nurses, who are not only upright for twelve plus hours at a time but who are devoting their hours to pushing, pulling,
lifting
, running, and giving it their all.
When you're working this hard, healthy feet are among your most important assets. For this reason, shoes worn for nursing must be able to provide a sufficient amount of long-term support, comfort, and overall stability. Nowadays, there are many different choices that are currently available on the market, found in shoe stores and even
online
.
Shoes should fit the width of your feet well while also providing ample arch support, not just for the health of your feet but for the wellbeing of your spine and
hips
. Paying attention to these two factors can make a world of difference in terms of prolonged comfort, as well as injury prevention. This guide highlights a few of the best options for comfortable shoes which will meet the high-performance standards of the nursing environment.
10
Researched Sources
21.6k
Reviews Considered
284
Hours Researching
25
Products Evaluated
Comfort
Support
Protection
Style
Overall Fit
By Default
In Depth Review Top 10
Skechers Sport - Loving Life
Dansko Professional Mule
Nurse Mates Dove
Alegria Keli
New Balance WX608v4
SoftWalk Grey's Anatomy Meredith Clog
ASICS Gel Dedicate
Crocs Mercy Work Clog
Skechers Sport D'Lites
Reebok Work N Cushion
Table of contents
Criteria Used for Evaluation
Other Factors to Consider
Frequently Asked Questions
Sources
10 Best Shoes for Nurses
1

. Skechers Sport - Loving Life


Lightweight
Comfort for prolonged standing
Breathable mesh upper
Known for comfort and style, it would be a bit of a surprise if Skechers didn't have a shoe on this list. The Skechers Sport Foam Sneaker is a shoe that can fit many roles, including nursing. When it comes to spending most of your days on your feet, this shoe is often shared as a good choice. Let's take a look at some of its features.
Read more
Comfort
The comfort of these shoes is owed to the lightweight construction and memory foam insole. Additionally, the FlexSole midsole aids greatly in making these shoes comfortable enough for all-day wear. The mesh upper also lightens these shoes up and helps to keep your feet cool and comfortable. The primarily mesh upper provides a good amount of airflow and ventilation. This makes these shoes a good choice for nursing jobs, even in warm conditions.
Style
The Skechers Sport Foam Sneakers are good for both casual wear or work attire. This style is perfect for those in the nursing fields because of its ability to provide incredible comfort and support. Their style is sporty, yet conservative enough for a medical environment. These sneakers are built mostly of memory foam, mesh, and other synthetic materials, all of which have been assembled well in a sturdy and good looking design, providing long lasting durability. These shoes have good shock absorption, suitable enough for a 12-hour shift on your feet. Also, the memory foam insole supplies long-lasting comfort for prolonged activities.
Cost and Value
These are fairly inexpensive shoes. The comfort that they offer for prolonged periods of time spent while active makes them a worthy investment. The sole of this shoe flares out slightly, adding an extra bit of stability. Additionally, the bungee securing laces are attached to the lower part of the upper, which is made of a stronger synthetic material.
2

. Dansko Professional Mule


Reinforced Toebox
Rocker bottom increases shock absorption
All-day support
Designed for protection from stress
Sizing can be difficult
Very hard soles
Dansko is the next brand that is worth trying, especially if you're a nurse. This Dansko Professional Mule is a hit among the customers due to the fact that it's more fashionable than the others. If we had to decide, we would go to buy them in the store immediately. Check the features of these shoes.
Read more
Comfort and fit
There's a padded instep collar for boosting the comfort while walking. PU foam footbed is really breathable and helps to regulate the temperature and your feet don't sweat too much. People say that their muscles and tendons are less fatigued after wearing Dansko.
Support and stability
There's special PU outsole and there's also rocker bottom to provide more stability and it's very easy for these shoes to absorb the shock. To boost the stability in these shoes, producer offers a wide heel strike. If you're going to walk or stand in these shoes all day, you need great arch support which Dansko provides.
Cost and Value
These shoes are very easy to clean. All you need to use is a soapy damp sponge to remove all the dirt. Remember to not saturate the leather. These are one of the most expensive shoes on our list. However, we think that this quality and comfort are worth this money. Style matters!


Slip-on
Lightweight
Stain resistant
Rubber non-slip
EVA cushioning
Design is great for clinic work
May be prone to cracking and fading
Plain design and limited colors
Narrow for those with wider feet
The Nurse Mates Dove shoes were made with nurses in mind, sporting a clean, stain-resistant white finish and heavy cushioning. They aren't the most fashionable looking slip-on but they are a smart choice for those looking for a basic work shoe.
Read more
Comfort and Fit
These shoes have thick EVA cushioning that is easy to remove and replace, and are ultralight. The collars are padded and the elastic edges make them easy to slip on and off. Most find them to be true to size but those with wider feet may want to try a half size larger.
Support and Stability
With steel shanks built in, these are great for those who need more arch support. They are non-slip and super lightweight, keeping you on your feet without the fatigue.
Cost and Value
These shoes are a little pricey, especially for those who might still be in school, but pretty average when compared with other shoes on our list. For the wear you'll be getting, they're worth the initial cost.


No slip, no squeak sole
Very comfortable footbed
Helps with plantar fasciitis and other issues
Fun yet professional style with lots of colorways
The Alegria Keli is one seriously stylish and extra comfy pair of footwear that has a more than 20+ year reputation for these qualities. They've been a great hit with nurses and other professionals who spend a lot of time on their feet. The Alegria Keli Professional shoe demonstrates the company's dedication to quality, comfort, and style.
Read more
Comfort and fit
The Keli professional shoe uses the Alegria footbed which is what is preferred and used widely for all their products. It is constructed with an outside rocker, in addition, to a polyurethane layer. You will find a memory foam pad located under the leather sole. This makes for a highly slip resistant, squeakless, and well-cushioned shoe. They do run quite small, and you might have to order a whole size bigger than usual. The toe box is pretty strict and may not work if your toes are longer than usual.
Support and Stability
This shoe is a great choice for anyone suffering from plantar fasciitis. The Alegria footbed provides stability from right out of the box. If you have specialized orthotics, you can easily remove it and swap in your own if the footbed doesn't work for you.
Cost and Value
These are very well made shoes that you can wear time and time again, and they will hold up nicely to heavy use. They are fairly expensive, though many users say that you're getting what you pay for. These are nice shoes that look professional but still have personality.
Great for those with wide feet
Excellent support for plantar fasciitis
Impact absorbent sole
Sole may come loose if exposed to water
New Balance has been making reliably comfortable shoes for decades. All their shoes are made in the USA. Most people associate New Balance gear with athletes, but the New Balance WX608v4 also provides the kind of support that nurses need.
Read more
Comfort and Fit
As training shoes, the WX608v4 offers a lot of cushioning. The rubber AZORB sole also has compression resistance properties. It will help prevent your foot from absorbing all the force of its impact on the ground. This is great for runners, of course, but it is also helpful for nurses on shift who are constantly standing and moving.
Support and Stability
This shoe has firmer support in the midsole for greater support. They provide a lot of support for those with plantar fasciitis and other issues. Lace your shoelaces through all the holes for even more support.
Cost and Value
Like most New Balance shoes, these hold up pretty well. Snow and water can cause problems with the sole staying on the shoe, however, and you may want to restrict these to indoor use. They're reasonably priced for shoes that offer this kind of support.
6

. SoftWalk Grey's Anatomy Meredith Clog


Slip-resistant
Dual-density footbed
Lightweight
Great variety of colors
May be prone to peeling and cracking
Runs slightly small
The insole is not removeable
This is a shoe named and built with nurses in mind, bringing an array of essential features together in one affordable, stylish clog. The Softwalk Grey's Anatomy Meredith Clog is available in a huge variety of colors and patterns, as well as plain black and white. The trim separates the shoe at the lip for a little geometric flair.
Read more
Comfort and Fit
The insole is a dual-density footbed that is super cushioned for arch support and comfort. Most have reported these being true to size, and if you have wide or flat feet these are a great fit with wide specific sizes available.
Support and Stability
With a lightweight and well-cushioned build, these shoes are easy to wear and will be sure to provide great grip with slip-resistant rubber soles.
Cost and Value
Compared to other shoes on this list, these clogs are pretty middle of the road. Some of the styles are cheaper and provide a fantastic value for the price. Although there are some complaints about the durability of the shoes themselves, they are made of good materials with leather casing and rubber soles.
They're great if you're afraid of slipping on different kinds of surfaces
The pricing is reasonable with this quality
These shoes provide full range of movement
There aren't many sizes to choose from
ASICS is not known only from making good quality running shoes but they also make nice shoes for those who need to walk or stand a lot of in the work. Don't be surprised that they're mostly intended for tennis players, they're so comfortable that you can wear them all day and you don't need to worry about the blisters. This combination of white and green looks great but it's not the only feature of the ASICS Gel Dedicate that is spot on, they have a lot going for them.
Read more
Comfort and fit
GEL Forefoot Cushioning is the thing that you really need if you have to walk for long hours. That extra amount of padding will be something you will be thankful for. Even though there is that extra cushioning, the extra bulkiness won't impede your natural movement, just the same as the tennis player. Better yet, forget about wet, sweaty feet. These are constructed with a bunch of small panels that increase effective airflow so that your foot can stay dryer and the shoe itself has massive breathability.
Support and stability
These shoes are great when it comes to absorbing the shock. This helps to reduce muscle fatigue and you don't feel so much pain even many hours of walking. There's a special plastic bridge in the construction. It helps you to feel more stable during the gait cycle. At the same time, you don't lose the flexibility that is very needed in your job. There's platform in the area of the heel and this is adored by some people. The great thing about this sneaker is that it is a perfect even on wet surfaces as they're intended on the court.
Cost and Value
The outer material is made of synthetic like the most of shoes. There's, however, synthetic leather upper so we can say that these are rather durable. The price is similar to Skechers D'Lites, it's not a small one but you pay here for quality and comfort. The design of these shoes is very classical and that's why they're adored by many buyers.


Lightweight
Inexpensive
Roomy for most foot sizes
Too narrow if you have wide feet
Squeaky
Crocs have become pretty common for nurses to wear. They're easy to clean, inexpensive, and comfy. While Crocs have a famous (or infamous, depending on who you ask) look, their Crocs at Work collection has been designed to add more style and personality to it, while enhancing the comfort of nurses and other professionals who spend a lot of time standing or walking. The Croc Mercy Work Clog is a testament to that added flair.
Read more
Comfort and Fit
Crocs have been known for being 'ugly but really comfy' for a long time. These shoes are definitely comfortable. They offer a nice bit of cushion and are very lightweight. These shoes don't offer a lot of ventilation. They also have a tendency to squeak, but they are decently slip-resistant.
Style
These are a bit sleeker than your usual Crocs and don't have that (in)famous 'ugly but comfy' Crocs look. They're available in four different colors: black, black with a gold leopard print design, white, and black with a silver floral design. The designs are restricted to a small part of the upper, so they still look very professional. They do retain a bit of the clunky Crocs look despite the sleeker styling, so if you're simply not a fan of Crocs, these aren't going to change your mind.
Cost and Value
The big selling point of these shoes is that they are easy to clean off while still being a bit stylish. They'll hold up well even with a lot of use and abuse. They're a great budget set of work shoes for those still in nursing school or just out of it. These shoes offer a nice bit of stability and will help plantar fasciitis sufferers stand comfortably on their feet through their shift.
9

. Skechers Sport D'Lites


The shoes are perfect for people with wider feet
The rubber sole helps to avoid injuries
Inexpensive
Breathability could be better
Skechers has a reputation for making super comfortable footwear. It is a highly respected and popular brand, so you never have to question quality. If you spend your days on your feet, on the move and you need to have that extra bit of foot support, the Sketchers Sport D'Lites will be perfect for you. They're available in many versions when it comes to color so deciding which one to take may be hard.
Read more
Comfort and fit
If you need serious comfort, this shoe is for you. The unique memory foam material in the insole is excellent as you feel like walking on the clouds. There's so much cushioning that these shoes also tend to make you a little bit higher. To make wearing more comfortable, the brand offers a wide range of sizes.
Support and stability
These shoes have good traction and they aren't too bad in their support. The outer sole is fairly solid and durable. That support is going to come in handy when you're putting stress on your body and joints by being on your feet all day. Those tendons, ligaments, and muscles will also benefit from the construction and support of this product. However, some people say that the arch support could be better. Ankle support is on a high level- there are padded collar and tongue. The midsole is going to give you that added bulk which will absorb the shock extremely well.
Cost and Value
This is definitely a high-quality product. The upper uses leather, which is a top tier material for a sneaker and that in itself does increase durability. They don't look too bad either! They hold up great even after many washes. Skechers isn't the cheapest brand on the market but we can make sure that these shoes are worth every dollar.
10

. Reebok Work N Cushion


Designed for work environments such as nursing
Oil and slip resistant
Durable upper construction
Limited breathability due to the sturdier upper materials
Branded as shoes that are "designed to deliver all-day comfort and support", Reebok's Work N Cushion walking shoes have been primarily designed for the role of spending long periods of time on your feet. Let's see what these shoes have to offer for the demanding duties found in nursing.
Read more
Comfort and fit
As far as comfort goes, Reebok's Work N Cushion receives mostly positive ratings. The leather upper combined with Reebok's Kwik-Close design allows for a sturdy and more customizable fit, aiding in the overall comfort and fit of the shoe. This shoe has all of the features necessary to provide prolonged support and comfort.
Support and stability
Some of the stability and support from its sturdy leather upper and Reebok's Kwik-Close lacing, which helps to provide a more custom fit. Additionally, the shoe features an oil and slip resistant sole for increased safety and stability, required for the medical setting.
Cost and Value
This shoe's sturdy construction comes mostly from its leather upper. Not an incredibly fancy shoe, the Work N Cushion works very well for what it was designed to do, provide comfort and support when spending long periods of time on your feet. Going back a long time, Reebok has earned a good name for durability throughout many of their designs. It is a moderately priced option, but it is highly functional.
Criteria Used for Evaluation

Comfort
As a nurse, you'll be spending a majority of your shifts on your feet, and not just standing around either. The job requires constant movement back and forth between patients. Cushioning and support that lasts throughout the workday is an absolute must, as while on duty, the focus needs to be on the patients, not your sore feet.
Additionally, ignoring sore feet and continuing to wear footwear which may not be quite suitable for the task, can develop into painful foot problems down the road. We look for things such as memory foam and other dense but giving materials. These tend to offer appropriate cushioning with the right combination of support and comfort.

Support
Support is extremely important. Not only does it factor in with short-term comfort, it is the way a shoe works to allow prolonged standing without creating stress-related issues later on.
Footwear choices for this particular career field should be supportive but also maintain that support repeatedly on a reliable basis. Shoes with an ultra soft or squishy sole might feel great at first, but as the shift goes on that once cushy sole may compress. The shoe then becomes less supportive, with the material under your feet becoming squished into only a thin piece of foam. There are many products which utilize memory foam, but with a more dense construction that will hold its form and maintain its provided support.

Protection
Though nurses don't need the same kind of foot protection that someone might need if they worked around heavy equipment, there are other environmental elements that their footwear should protect against.
Footwear with an open toe is not only a bad choice, it is typically prohibited in this particular field. An upper made from nearly see-through mesh would not be a super great choice either. The nursing environment has its own set of risks to be aware of such as trip hazards, plenty of equipment to bump into, bodily fluids, and we can't forget to mention the risk of bloodborne pathogens. All great reasons to have the appropriate type of upper construction in the chosen footwear.
Textiles are just fine, as long as they still provide a barrier between your feet and the possible risks. Leather and synthetics will give more protection, but at the cost of breathable material in most cases.
Another important factor to remember is slip prevention. It's practically a guarantee that you will encounter spills and messes as a nurse. Shoes with adequate traction and slip resistance are an absolute must for the medical environment.

Style
This factor isn't quite as critical as the others above but does matter a bit. Some hospitals require nurses to maintain a fairly conservative dress code, depending on the type of work they are doing. Just because your job wants you to wear only white or muted colored shoes, it doesn't mean that they have to be ugly or boring.
Some models secure with laces, some are slip-on with elastic or a bungee retention system. Some options are even backless slip-on without laces or retention of any kind. The choice you make should ideally reflect what is most practical for your particular work environment.

Overall Fit
Shoes should fit your feet perfectly. each person has unique feet, so you need to know your own specifics in order to choose the most suitable shoes.
Let's say you have a normal arch with normal pronation (foot motion). The only things you need to worry when choosing good shoes for nursing is the stability and comfort which they provide. However, there are other situations which require a little more attention when trying to choose a suitable shoe? Here are some suggestions:
In order To figure out what kind of arches you have, you can take the wet feet test. Step in the water, then put your leg on floor tile or a sheet of paper and look at your foot print.
Expert Interviews & Opinions
Most Important Criterias
(According to our experts opinion)
Experts Opinion
Editors Opinion
Users Opinion
By Default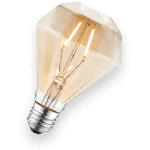 Be Sure To Clean Your Shoes Often
In general, it's a good idea to keep your footwear clean by performing regular maintenance. This can help them to last longer and will prevent odor or conditions like athlete's foot. However, this is even more important for practicing nurses since they may find themselves exposed to many diseases, infections, and pathogens in their daily work. For that reason, exercise even greater caution and wash your nurse shoes more than usual.
Don't Forget About Insoles!
If you found a pair of shoes that look good and protect your feet but doesn't offer much comfort, there's no need to return them to the store just yet. Something you can do to compensate for a lack of comfort is invest in a sturdy pair of insoles. Many companies now make orthotic inserts specifically for people who work on their feet all day; you can find them in any footwear or sporting goods store, or even online.
Other Factors to Consider

Fit
There are many features which can make a pair of shoes great, but when searching for something to use for a specific task, there are some attributes that are more important than others. When choosing a pair for nursing, style and aesthetics tend to take a back seat to other considerations such as comfort, support, stability and more. Figuring out the shape and outline of your foot will help you immensely in figuring the right fit.

Protection
Many working environments have different conditions and restrictions both enforced by the law and the employers. These strictures usually correspond to safety concerns and that's why it is so essential that you choose the right style of shoe that offers the level of protection necessary for you and the people your helping.

Materials
Synthetic materials used in the construction of a mesh or canvas shoe are one of the more breathable options available. They are a great choice if you want to avoid sweaty feet and blisters but tend to be less protective. We don't recommend synthetic shoes if you work with hazardous substances.
Leather offers some of the best protection against spills. Not only will genuine leather protect from hazardous materials but it is also stain resistant and easy to clean. There are synthetic leathers available which often have higher levels of breathability. We will discourage people from opting for suede shoes since they lack the protection of other natural material shoes and stain easily.
Rubber is a material that lacks any pores, meaning it lets nothing through its surface, liquid or gas. So while it provides the absolute highest level of protection against spills, not to mention being easy to clean, it will have the worst level of ventilation. Rubber shoes are also notoriously uncomfortable and won't provide the long term support or comfort necessary for all day shoes.

Style
Depending on your safety rules or preference at your workplace, you can choose between different footwear styles. Shoes can vary by color and are usually divided into three groups: white shoes, black shoes, and colored shoes. You can look for shoes from brands like Nurse mates, Dansko, Merrell, Alegria, Sketchers, Timberland, Reebok, and in athletic shoe brands (Saucony, Asics, Nike, Brooks, Mizuno, New Balance). Online stores are probably the best bet for finding the widest selection and the lowest prices for suitable options.

Drop
When buying shoes, you should also look for models which have a low heel, but not flat. You will benefit from the slight heel elevation. This parameter is also called "heel-to-toe" drop, which is often mentioned in athletic shoe description. A good nursing shoe should have 4mm "heel-to-toe" drop and higher.
Frequently Asked Questions
q:
I am a nurse but I also fill an administrative position. Are there options for me that work in both settings?
a:
There are plenty of options on this, as well as beyond, that would be practical enough for the intense work of a nursing position while still being office friendly enough to do administrative work without being forced to change. We recommend still seeking out shoes that will provide protection and support, as these are the cornerstones of proper nursing shoes, but it is likely you will find shoes that are able to provide this and more without having to sacrifice office aesthetic.
q:
Are there breathable alternatives to leather shoes?
a:
There are leather shoes that have synthetic aspects to there construction, such as a mesh upper, which allow them to be more breathable while still offering thorough protection. The one thing to pay attention to is the amount of protection is provided and where it is being provided. Since you need to be prepared for the specific hazards found in your working environment you have to be conscientious of what you will need and what you can get away with doing without.
q:
I have flat feet, are there any options that will support my needs?
a:
There are absolutely types of shoes on this list that provide support for a wide variety of conditions such as flat feet, overpronation, or even plantar fasciitis. If the type of shoe you would like isn't one with the support you would need then there are many orthopedic inserts available that could provide the extra support that you will need.
q:
I like the style of backless clogs, but are they going to be a problem for my type of work?
a:
Shoe security is an essential aspect of proper nursing shoes. It is generally inadvisable to have open backed shoes in this line of work. If your particular position allows for it then you should be able to find open back shoes that fit all of the necessary qualifications.
q:
What type of sole would be best for dealing with frequent spills?
a:
Most often your employers will recommend a shoe with a slip resistant sole. Rubber soles are commonly very good at providing good traction and slip resistance if this is an obstacle you frequently encounter. There are also many athletic sneakers made for wet environment running that will be able to help you do your job without having to worry. You have many options and it all comes down to picking the right shoe for you.
At the end of the shift, if you notice a hugely positive difference in how you feel, then it's the first sign that you have found a pair of the best shoes for your kind of work. It's usually a wise decision to invest in a quality shoe that will hold up well and serve its purpose. Footwear is very important because if you wear low quality or cheap shoes, it can actually affect your entire body, and in some cases, cause health issues. In other words, if you try to save money and buy a cheap pair of shoes, it could actually cost you more in the long run, in terms of health and medical care.
Sources
Choosing Perfect Nursing Shoes,

Nursing website

,

Jan 05, 2016

,
Help Your Working Needs With The Best Shoes For Nurses,

Foot care website

,

Nov 14, 2018

,
How To Choose The Right Nursing Shoes,

Nursing website

,
,
Subscribe to our newsletters