Best Skechers Running Shoes Reviewed
last updated
Nov 27, 2018
If you are on the hunt for the best Skechers running shoes then you have come to the right place! Here you will find the best 2018 has to offer, along with their Pros & Cons and what to look for before making your purchase!
In fact, the best Skechers running shoes are known for their comfort, breathability, and new and improved performance line!

Take a peek below to learn more about the top 10 best Skechers running shoes we found out there!
18
Researched Sources
1445
Reviews Considered
13
Hours Researching
15
Products Evaluated
Features
Durability
Breathability
Responsiveness
By Default
In Depth Review Top 10
GORun Sonic Victory
Synergy Power Switch
Go Run 400
GOmeb Razor
Go Run Ride
Go Run 600
Go Run Ride 5
GORun Strada
GOTrail 2
D'lites
Table of contents
Criteria Used for Evaluation
Other Factors to Consider
Frequently Asked Questions
Sources
Best Skechers Running Shoes


Breathable mesh keeps feet dry
Comfortable padded tongue and collar
Flex Resalyte mid-sole component for flexibility and cushioning
Rubber in high-wear areas for protection and durability
Seamless Sock Fit on upper unit for sockless, snug yet comfortable fit
These run a little narrow
The shoes steps forward and offers runners high shoe tech combined with classic running shoe character.
Constructed from an interesting blend of pliable suede, synthetic uppers with breathable mesh features, the shoes present themselves as jogging shoes hanging out with recreational shoes.
Read more
Features/Performance
You get a well-cushioned midsole constructed from Resalyte and this has an ability to remember foot shape and the outsole is a Goimpulse feature. Reslalyte is known as a light material with durable properties. For the insole, the tech here is Ortholite, this reduces odor, gives long-term cushioning effect and enables moisture to be wicked away from the skin surface. The M Strike feature designed into the shoe works towards promoting a more sound mid-foot strike, the shoe heel drop is 6mm, runners will notice the shoe offers more flexibility and a sensation of responsive feedback through the Goimpulse tech built into the outsole. The shoe can easily be classed as lightweight at 7 oz for a single shoe, this appears to result from the light suede construction combined with the light durable mesh paneling. They're breathable and their sock-like fit is so good you don't even need to worry about socks – talk about easy and comfortable shoes!
Durability/Construction
Structural strength is further supported through built-in strong overlays while the lace system pulls structural integrity into place to snugly embrace the foot. With a retro looks and lightweight features, these shoes make for great sprinting or long-distance running shoes as well as daily trainers.
Cost.
A minimalist shoe with a nice minimalist price tag


Fairly lightweight
Microperforated side panels for cool and dry foot environment
Nice, minimal but stylish design
Padded tongue and collar for comfort
Very affordable
Some testers found them to be tight
Performance, response, and flexibility remain much the same and the shoe works for runners who want to pile on the speed factor.
The shoe can certainly perform while retaining a somewhat casual shoe style, a modern minimal shoe design with running, walking and general use in mind.
Read more
Features/Performance
These shoes come loaded with extra features! They have a knit mesh fabric and synthetic blended upper that allow them to be both lightweight and breathable. They have a memory foam padded insoles for additional cushioning and support. Their FIT contours to the shape of your foot and their flex grooves allow for adequate grip and traction. Their platform is highly flexible and they come in lots of color options to choose from.
Durability/Construction
These shoes are pretty durable and made of high quality material. It is important to note that they aren't meant for trails or technical running, so they won't last as long if you take them out there.
Cost
Great price point
Cost


Performs well
Comfortable
Great cushioning and support
Here's the GOrun 400, a shoe with high-quality features blended with thoughtful design. The shoe works with you for your daily runs, good breath-ability level and really comfortably light on the feet. The shoe works closely with the performance of the runner, it's a good example of a successful collaboration between style and quality sports attire.
Read more
Features/Performance
You will like the upper shoe built with a clever open construction for breathability and designed into cushioned styled construction for more foot comfort and protection. Enjoy this shoe while it flows with you through your personal gait. Overlays constructed from durable synthetics give beef to the upper structure and hug the foot more securely.
For an enhanced level of comfort, you get a durable and responsive built-in foam which serves as a platform for comfort, stability and protection.
Durability/Construction
The outsole is durable rubber and designed to be resistant to protect the shoe from the wear and tear which can result from road running.
Cost
The price falls within comfortably affordable and good value.


Durable
Light
Good Breath-ability
Strong supportive shoe structure
Comfortable
Good cushion system
Nice for long runs
Watch the heel, a few runners suggested slip is possible
The shoe now comes with GEN cushion tech, an upper which is seamless and enhances great breathability. A nice light out-sole built from very durable material and you get multi-traction grip from strategically placed lugs.
Read more
Features/Performance
5GEN cushioning provides a good responsive ride combined with soft firm underfoot protection.
Midfoot strike is supported by clever shoe tech known as M-Strike tech which cleverly manipulates a resulting midfoot strike for the runner.
GoKnit durable and comfortable material gives great comfort and top class breathability, for a smooth inner shoe enjoy the seam-free design, no problems from blisters. Through multi-density weaved thread the shoe has a more stable sound structure. in specific areas which give stability as a result of this smart shoe technology.
You get a more stabilized ride in conjunction with a good secure fit through the very innovative heel mold.
Even the shoe tongue is air mesh constructed to promote breathability., when running at night the shoe has reflective qualities at both the front and rear.
The shoe is seriously snug, has great grip, it feels like a daily running shoe and a racing shoe, the shoe size is spacious so if you get a pair, think about a size smaller, neutral shoe qualities are apparent and this is due to a good choice of cushioning in the shoe.
Durability/Construction
Use the shoe for long runs, long tempo running and even marathon races. They are built to last
Cost.
When trying out a shoe of this quality and level of performance, you will feel the price gives a good deal.


Anti-microbial Ortholite Sock Liner
Lightweight
M-Strike tech for balanced midfoot striking
Quick-fit Portal heel tab for easier foot insertion
Resalite midsole is flexible and fits to the unique foot shape
Supportive stitched overlays
Synthetic mesh is great for three reasons: breathable, lightweight, and environmentally-friendly!
Vari-lock lacing for improved security
From bright lemon yellow on royal blue to rich red on navy to classic black, white, and gray, the GORun 4s come in some really attractive color schemes on a sleekly designed shoe.
Read more
Features/Performance
The shoe screams comfort for the foot through thoughtful shoe tech built into the shoe to cover shock absorbing, stability, durability, strategic positioning of cushioning, top-notch breath-ability blended with good performance wick-ability. Comfort is evident from the moment you slip your foot into the shoe and pull tight the lace system. Everything in this shoe in terms of tech and even basic functionality has been built in combination to give comfort, good stability, nice positive foot protection with materials which are durable enough to maintain the long-term comfort.
Durability/Construction
made of high quality material and highly durable.
Cost.
Go for these if you are looking for a good value.


Breathable
Comfortable
Great cushioning and support
This shoe is great for treadmill runs and local running, featuring an extensive mid-sole cushion system, nice level of response and an upper mesh which gives nice breathability in combination with good structural shoe support. The shoe is light, comfortable and offered in a nice stylish silhouette.
The features and performance capability make this a very interesting shoe, read on and check if your next shoe will be this one.
Read more
Features/Performance
The midsole is 5-Gen and constructed from materials which deliver good response and comfort.
For the upper construction we noted the stylish knitted fabric which enables consistent breathability, the shoe offers very good performing ventilation and is light on the foot while running.
The sole is durable, provides nice traction, while for stability/support the midsole is a parametric design/feature. The weight ratio for the shoe in relation to size is good, for example, size 7 for ladies weight in at only 6.5oz
Durability/Construction
The upper is mostly but not totally free from seams and has a sports style knit pattern. The shoe is fitted with a front lace-up system which allows you to easily slip on the shoe and pre-set precision fit can be done through the lacing eyelets which work as dual to ensure hold/laces won't work loose.
The shoe has extensive extra cushioned padding in the heel and collar which means more comfort during exercises such as local jogs, treadmill or at the sports club.
The materials used for this shoe model are sourced for their durability and comfort qualities which means the shoe will perform within the context for that which Skechers designed.
Cost
This shoe price sits nicely at just a little over mid range.


Highly comfortable
Affordable
Great cushioning and support
These are available in a big ol' handful of color combinations from sleek and dark to bright and playful. They're some of the most attractive Skechers running shoes out there yet, but of course, they have a whole lot more than good looks to offer. They're lightweight, comfortable, and durable for daily running and other athletic activities.
Read more
Features/Performance
These shoes have an updated mid-foot strike zone that assisted testers with their transitions. They also provide you with excellent support, breathability, and a secure and stable fit. They feature a a Resalyte Midsole which adequately absorbs impact and allows for great bounce. Their sockliners are also interchangeable
Durability/Construction
These shoes are highly durable and made of high-quality material. They will last you if you use them in their intended places and don't take them out on technical terrain.
Cost
Pretty average pricepoint


Comfortable and breathable Performance Fit Mesh upper
Come broken in and flexible
M-Strike tech in sole unit encourages midfoot striking for a smooth running experience
Passive Stability Support Pillars for stability and sock-like fit
Responsive midsole for fast take off
Moderate weight
Let's take a good look at this updated shoe for 2018. Ongoing updating for performance shows the uppers have been stripped down, structural shoe support is good and lightness is really evident in comparison to earlier versions. This is going to appeal to a broader range of avid runners.
Read more
Features/Performance
For those runners with later stage pronation this really is going to be a felt benefit. This does not mean it's a stability shoe but it is a neutral model which lends support towards toe-off. You get this nice soft ride, updated sole tech through dual-foam, resulting in more support, you will notice how helpful this is while running. The upper has strong substantial stability through the construction, support emanates from the stitched overlays in the mid-foot shoe area. A semi-firm heel counter while the exterior has been lined with a rubberized overlay. Inside we see a lot of ankle collar padding, the same padding is also built into the tongue, when the shoe is laced up you get a very secure FIT. The front of the shoe has plenty of room for flexing, shock absorbency is good along with a good feeling of bounce, this shoe continues to be updated and though previous versions were good, it is impressive to see that the shoe does evolve along with newly created technical shoe innovations.
Durability/Construction
For sole performance we are looking at an interesting blend of shoe tech here and it works. We can point out durable but comfortable hardness, check out the white foam it is softer but still durable, the second foam which extends out from the outer heal area on through the mid-foot and finishes under the big toe is durable and noticeably more firm.
Cost.
The price reflects the quality and high performance and updating for the shoe, a nice purchase.


4-way stretch mesh for comfort and breathability
Comfortable
Great cushioning and support
Great traction control for any terrain
Inner support strap for secure fit
Resalyte midsole for comfort and responsiveness
Roomy toe box for that natural running feel
Soft fabric lining
GOtrails have the best of minimalist and maximalist worlds: they're comfortable and soft, but they're also stable and supportive. They can be worn for all manner of athletic activities and running from short distance training to long distance running and trail running.
Read more
Features/Performance
When it comes to a shoe offering real performance cushioning, very solid stability and a hard wearing impressive durability, these shoes hit the mark for being a valuable part of a runners gear, especially if the runner has a taste for different types of ride challenges.
Durability/Construction
I took these shoes out for a few short rides and a couple of challenging trail rides and I admit I was looking to see if I could fault them, I found nothing in the shoe that concerned me. It might be down to individual taste but I can say hand on heart, this shoe is good.
Cost
These have a hefty price tag, but they are worth it if you need a durable pair of trail running shoes.


Indoors and outdoors
Durable and lightweight
Good ankle support
Height boosting heel
Adaptive insole
Soft floral fabric
Lady runners wish the shoe could be offer in a larger fit.
This great shoe continues to evolve to meet the needs of female runners. A color design and a shoe that give enjoyable performance, designed for women runners, the shoes gives a great level of performance and is not just for running, fine for all indoor or outdoor activities and really nice as everyday casual.
Read more
Features/Performance
The upgraded shoe is all about giving an improvement for performance, stability, comfort and durability, the shoe has updated technology to ensure that this shoe model continue to evolve and give great performance for runners. A secure trubuck leather upper shoe unit ensures very good structural shoe support combined with a good level of flexibility and protection. The shoe gives good support, firm protection and high-performance breath-ability, these features are now updated. Very nice memory insole tech, comfort and protection along with sound stability are enhanced through the shoe's construction. This means good structural stability and a reduction in weight.
Durability/Construction
Very nice memory insole tech, comfort and protection along with sound stability are enhanced through the shoe's construction. This means good structural stability and a reduction in weight.
Cost
Available at an impressive runner friendly price
Criteria Used for Evaluation

Features
Here we looked at any additional features the shoes may offer--specifically cushioning. Skechers have a great relationship with Memory Foam, and the product they deliver in their performance shoes is second to none out there. One of the first things that first-time testers noticed was the trademark cushion and custom feels their feet felt when they laced up their shoes. Our feedback focused on what runners had to say about the long-term use of the footwear and how well the cushioning held up to the prolonged foot strikes and additional miles. This selection is not the "mall walking shoes" that may pop in your mind when you think of the brand. Tester feedback was high across the board on cushioning in all of our included models.

Durability
We all want a pair of shoes that we can rely on for a while--the last thing we want is to buy a new pair after investing in another. When looking at durability we looked at the material the outsole was made of and also made sure to sift through many reviews of actual users. As far as durability, most of the options on our list are great! However, there are a few that have a shorter life span and are also more cost-efficient--sometimes one of the two has to be sacrificed.

Breathability
Breathability is a factor we consider in many of our products--not just running shoes. Here we look for shoes that properly ventilate and wick away moisture. When it is hotter out we already overheat much faster, so it is important that we wear shoes that are breathable and maintain our feet cool and dry. Here we looked at the upper portion of the shoe and whether or not the incorporated any additional features that maximized the breathability of the shoe.

Responsiveness
If you do a lot of outdoor running and hiking, we don't need to tell you how to beat up and dirty trail shoes can get. If this sounds like a problem that you come across, think about selecting a Skechers trail rated model to beef-up your repertoire. The models on our list have been proven to be very effective on the toughest of trails by real-world users, so you know that you can count on them. And that is where the responsiveness of the shoe comes in--the more technical the terrain the more responsiveness you will need!

Value
Selections found on our buying guide were compared pound for pound with similar offerings from other shoe manufactures. We are happy to report that runner feedback was in line with all the features and properties found in other running shoes at a lower price. We found that the lower price Skechers offers doesn't leave anything on the table as far as performance goes. Combine that with a trusted partner like Amazon that consistently offers the newer selections below retail, and you have a great budget-friendly running shoe.
Expert Interviews & Opinions
Most Important Criteria
(According to our experts opinion)
Experts Opinion
Editors Opinion
Users Opinion
By Default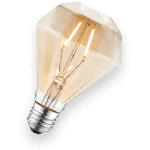 Try different brands. You may be surprised.
There are brands that are well known throughout the running world, and others that tend to be overlooked. Brands like Skechers and others who do well with walking and other everyday models might have a runner that could surprise you.
Other Factors to Consider

Terrain
The good news is that there is solid trail rated selections as well. We took a careful look at the outsoles and their traction levels when making our determination and were impressed. The trail rated models all have a rugged rubber outsole that runners counted on for traction on wet surfaces and dusty trails. No integrity issues were reported at all. This is what we like to hear when it comes to outdoor running. Even non-technical trails can have a number of surprises that may pop up at any time.

Support
For runners with severe over-pronation or flatter arches, there's a strong need for maximum support to compensate for the lack of natural support. According to runner's that tend to have more inward rolling when they run: the longer the distance, the higher the discomfort. We hear these issues and understand that higher support levels are the fundamental way to eliminate most discomfort. We made sure to choose some models that were reported to have added support. It's important to have the most customizable option for individual runner needs.

Size
Don't be too quick to select the same size as your dress shoes. This is surprisingly a common mistake, made especially by novice runners. It is normal for feet to swell during the day, and this goes both for men and women. That is why you should never rush when choosing the size of your running shoes and the best option is to do it at the end of the day, or after running or walking for some time. If you run longer distances you can even choose to go a half-size larger, which is actually what experienced runners do.
Frequently Asked Questions
q:
Q: How are Skechers running shoes compared in quality to other brands?
a:
A: Skechers performance running shoes are made with high quality and attention to detail. They are pound for pound on par with other big-name brands such as Nike, ASICS, and Adidas. More and more runners are finding that Skechers is a serious player in the running shoe market. The whole Boston Marathon win didn't hurt either.
q:
Q: I'm thinking about getting into longer distances, any suggestions?
a:
A: Yes, the best thing you can do is make a selection from their GoRun line. These are designed for marathon running and long distances alike. Meaning that they will hold up to excess wear and will be the most durable selection. Don't forget about the importance of interval training, and don't push yourself too much, too fast.
q:
Q: How do I know if I need more stable footwear?
a:
A: Try standing on one foot while you have no shoes on. Do you feel that your foot is moving a lot and struggling to keep your body balanced? If so, make a running shoe selection that offers higher stability. This will help keep your gait consistent.
q:
Q: Any chance of Skechers making the Flex Appeal for men?
a:
A: Believe it or not, this is one of the top questions regarding Skechers. The Flex Appeal is a very popular all around training shoe and just recently made our list with their newest iteration, the Flex Appeal 2.0 in over ten colorways! There have been rumblings around the running world about them finally releasing a male version, but nothing has been confirmed yet. We will keep you posted and will have a review up as soon as we can get our hands on them.
Subscribe to our newsletters