Best Skechers Running Shoes Reviewed
last updated:
Mar 04, 2021
Finding the best Skechers running shoes can be quite difficult to pin down given how many different models there are to choose from—which is why we have taken the time to research and review the best selections for you.
Below you will find a thorough list of the best Skechers running shoes currently available to choose from. These shoes are all ranked according to the factors you should look for
when looking for the right pair of running shoes
for yourself. Above all, however, make sure to consider your specific needs when looking for the best Skechers running shoes for yourself.
Take a look below at our list of the best Skechers running shoes to learn more—and make sure to check out our buying guide as well!
This is the best product on our list that is currently in stock:

GORun Sonic Victory
Why is it better?
Breathable mesh keeps feet dry
Comfortable padded tongue and collar
Flex Resalyte mid-sole component for flexibility and cushioning
Rubber in high-wear areas for protection and durability
Seamless Sock Fit on upper unit for sockless, snug yet comfortable fit
In a
Hurry? Editors choice:

Test Winner: GORun Sonic Victory

4
Researched Sources
1.5K
Reviews Considered
11
Hours Researching
15
Products Evaluated
Features
Durability
Breathability
Responsiveness
Value
By Default
Best Skechers Running Shoes
Criteria Used for Evaluation


Features
Here we looked at any additional features the shoes may offer, specifically in the cushioning department. Skechers have a great relationship with Memory Foam, and the product they deliver in their performance shoes is second to none. One of the first things that first-time Skechers users noticed was the trademark cushioning and custom feels their feet felt when they laced up their shoes. Our feedback focused on what runners had to say about the long-term use of the footwear and how well the cushioning held up to the prolonged foot strikes and additional miles. This selection is not the "mall walking shoes" that may pop in your mind when you think of the brand. Tester feedback was high across the board on cushioning in all of our included models.
Another feature that may be important for you to think about, especially if you run at night or in the early morning is reflectivity. Several of the Skechers shoes on our list feature reflective designs that help you be seen by motorists to help keep you safe. Stability is another feature that you'll want to look at and compare with what your running habits are. If you're an avid trail runner you'll want a shoe with a lot of support to help hold your foot in place while you negotiate variable and possibly rough terrain. If you only run on the track or roads however, you can save some weight and possibly some money by opting for a pair of shoes that aren't as supportive simply because you don't need added support if you're only road running, unless of course you over or under-pronate.


Durability
We all want a pair of shoes that we can rely on for a while. The last thing we want is to buy a new pair right after we just invested in another. When looking at durability we looked at the material the outsole was made of and also made sure to sift through many reviews of actual users. As far as durability, most of the options on our list are great! However, there are a few that have a shorter life span and are also more cost-efficient, as sometimes one of the two has to be sacrificed. The less expensive options are cheaper because they're made with lower quality materials, which in turn break down quicker and therefore offer less durability, and the opposite of course is true, with expensive shoes being made from higher quality, longer lasting materials. Price doesn't necessarily equal quality or durability however so be sure to make your buying decision based on more than just the price, as there are always exceptions to the rule, and you can sometimes get a great, high-quality, extremely durable shoe at a discount if you buy the old version after the new one comes out or otherwise find the pair you want on sale for some reason.


Breathability
Breathability is a factor we consider in many of our products and not just with running shoes. Here on our list however we looked for shoes that properly ventilate and wick away moisture, leaving your feet cool and dry during your run or workout. When it is hotter out we already overheat that much faster, so it is important that we wear shoes that are breathable and maintain our feet cool and dry. Here we looked at the upper portion of the shoe and whether or not they incorporated any additional features that maximized the breathability of the shoe. Some of these features may include mesh panels, advanced fabrics, or other design elements that will help the shoe to be breathable. While Skechers aren't as known for being as breathable as some other brands on the market, several of their models are nonetheless highly breathable. We looked at the materials each shoe was made from, as well as scoured countless reviews to find out more about this crucial element. Then we assigned each product in the guide a score to make it simple and easy for you to find the breathable, awesome Skechers shoe that's perfect for you and your running needs.
Read also about best under armour running shoes.


Responsiveness
If you do a lot of outdoor running and hiking, we don't need to tell you how to beat up and dirty trail shoes can get. If this sounds like a problem that you come across, think about selecting a Skechers trail rated model to beef-up your repertoire. The models on our list have been proven to be very effective on the toughest of trails by real-world users, so you know that you can count on them. And that is where the responsiveness of the shoe comes in since the more technical the terrain the more responsiveness you will need. In this case responsiveness actually refers to how much rebound or response the shoe gives you in return for each step you take. It's simple physics really. Each step you take contains inherent energy. A highly responsive shoe will return that energy to you, making it easier to take the next step. And the one after that and so on. As mentioned above, this is especially important for trail running because you'll be taking variable, inconsistent strides and a highly responsive shoe will help you make those strides with good energy and athleticism, whereas a shoe that isn't responsive sort of just steals your energy and leaves in stuck on the ground so to speak.


Value
We're not sure how or why, but for some reason the Skechers brand has somehow developed a reputation for being a "mall-walking" shoe for old people. Maybe it's just because they're so comfortable that everybody loves them (including grandma and grandpa) or that because they tend to be more affordable than the bigger brands people assume the're not as high quality or don't perform as well. Whatever the reason, we wanted to set the record straight and let you know that Skechers running shoes can go toe to toe in terms of performance with the Nikes, Adidas', and ASICS of the world, and do so without breaking the bank. The selection of Skechers shoes found in our buying guide were compared pound for pound with similar offerings from other shoe manufacturers. We are happy to report that runner feedback was in line with all the features and properties found in other running shoes at a lower price. We found that the lower price offers don't leave anything on the table as far as performance goes. Combine that with a trusted partner like Amazon that consistently offers the newer selections below retail, and you have a great budget-friendly running shoe.
Expert Interviews & Opinions
Most Important Criteria
(According to our experts opinion)
Experts Opinion
Editors Opinion
Users Opinion
By Default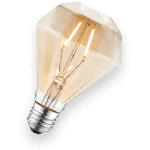 Try different brands. You may be surprised.
There are brands that are well known throughout the running world, and others that tend to be overlooked. Brands like Skechers and others who do well with walking and other everyday models might have a runner that could surprise you.
Other Factors to Consider


Terrain
The good news is that there is solid trail rated selections as well. We took a careful look at the outsoles and their traction levels when making our determination and were impressed. The trail rated models all have a rugged rubber outsole that runners counted on for traction on wet surfaces and dusty trails. No integrity issues were reported at all. This is what we like to hear when it comes to outdoor running. Even non-technical trails can have a number of surprises that may pop up at any time.
So, when choosing your next pair of running shoes you need to make sure that you consider the terrain you will be running in. This will help you get the most out of your shoes and ensure that they last as long as possible. If you are training for a race or trying to improve your performance, you will find that buying the right type of shoes will help you start pushing yourself to the limit. When buying new shoes this always something you need to consider.


Support
For runners with severe over-pronation or flatter arches, there's a strong need for maximum support to compensate for the lack of natural support. According to runner's that tend to have more inward rolling when they run: the longer the distance, the higher the discomfort. We hear these issues and understand that higher support levels are the fundamental way to eliminate most discomfort. We made sure to choose some models that were reported to have added support. It's important to have the most customizable option for individual runner needs.
Support also ensures that you can continue to push yourself as much as possible. Make sure that you take a look at the arches on your feet and whether or not you overpronate. This will allow you to find the right pair of shoes for your feet and ensure that you don't hurt yourself while out on your runs.


Size
Don't be too quick to select the same size as your dress shoes. This is surprisingly a common mistake, made especially by novice runners. It is normal for feet to swell during the day, and this goes both for men and women. That is why you should never rush when choosing the size of your men's or women's running shoes model and the best option is to do it at the end of the day, or after running or walking for some time. If you run long distances you can even choose to go a half-size larger, which is actually what experienced runners do.
If you are able to go into a store to try on your shoes before buying them that would be really ideal. This will let you try them on and find the right size for your feet. Fortunately, if you are not able to that then you can follow the sizing chart so you can get the perfect size for your feet. If you have wide feet you will be happy to hear that there are plenty of models that offer wide feet options.
Frequently Asked Questions
Subscribe to our newsletters