10 Best Sports Water Bottles Tested
last updated
Feb 27, 2019
Keeping hydrated isn't always as easy as it sounds. Keeping a water bottle on hand sounds convenient enough and it is if all your doing is running errands on a hot day. Keeping cool refreshing water on hand when jogging five miles across town is another matter altogether. We know that many bottles start to feel like a burden as they chafe, slosh, and become warm in our hands. But there are better bottles out there. Bottles designed to suit the needs of runners and to keep them happy as well as hydrated.
We have put together a thorough and detailed list of what we believe are the best water bottles for
runners
currently available. We also provide a detailed breakdown of how we came about our decisions so you can properly judge our criteria for yourself and alongside your own needs.
In a Hurry? The test winner after 12 hrs of research

Embrava
Why is it better?
Affordable price
Well thought out handle, easy to carry
BPA free, high quality plastic
In a
Hurry? Editors choice:

Test Winner: Embrava

4
Researched Sources
1k
Reviews Considered
12
Hours Researching
16
Products Evaluated
Capacity
Ease of Use
Upper
Insulation
Visibility
By Default
In Depth Review Top 10
Embrava
Lifefactory 22 oz
Platypus Platy
MIU COLOR®
Nomader Collapsible
CamelBak Chute
Under Armour Sideline
HYDRO CELL Stainless Steel
Nike Hyperfuel
Polar bottle
Table of contents
Criteria Used for Evaluation
Other Factors to Consider
Frequently Asked Questions
Sources
Our Favorite Sports Water Bottles



Affordable price
Well thought out handle, easy to carry
BPA free, high quality plastic
Some reports of the cap cover sticking
Lack of insulation can lead to warm water
Embrava water bottles are designed to be durable, easy to use, and function in all kinds of situations and conditions. If you want a good water bottle to take with you on your runs and hikes, then this is the best we have found so far in our hours of research. With over 4,000 reviews on Amazon alone, it is easy to see why Embrava is the brand more runners trust!
Read more
Capacity
These water bottles are made free of BPA and other harmful products and elements and are designed to hold 32 ounces of water. You can worry less about running out of water and focus more on enjoying your run!
Ease of Use
The handy wrist strap helps the Embrava stay in place and provides additional grip support while you are out running. The easy release flip top keeps the mouthpiece clean but can still be accessed easily on the go!
Upper
The design of the mouthpiece and the flow regulator for this bottle is such that it will hold up well to the sort of wear and tear and use. It helps prevent leaking while being easy to drink from while you are on the go!
Insulation
The Embrava doesn't have much in the way of insulation so if it is exposed to sunlight or other heat sources for long periods of time the water will warm up. But it is still a great choice for runners who want a reliable bottle.
Visibility
There are several colors available for the Embrava water bottle so you can choose how visible you want it to be.



Eco-friendly
Reasonably priced
No chemical or metallic flavors added to drinks
Silicone sleeve makes it easy to grip
Dishwasher friendly
For the anti-plastic crowd, the Lifefactory Beverage Bottle is a great alternative. Some perks of this bottle are as follows: Does not impart any taste values or residue, is ecologically friendly, and very easy to keep clean. All in all a great choice.



Loop attachment at the top
Relatively large capacity
Company has good reputation, customer service
Durably constructed
Can be frozen or boiled
Limited use, cannot be easily taken on a bicycle for example
A unique design, this is where bladder meets water bottle to create a functional collapsible water bottle. Great to throw in your back for a day hike or to travel with. This is a prime way to avoid $4 bad-tasting plastic bottle airport water. Easy to store and even easier to use, give it a try today!



High Heat Resistant, performs well
Classy design
Sturdy, eco-friendly glass construction
Comes with a handy sleeve
Breakable
A bit on the pricey side
Made from strong borosilicate glass this a uniquely stylized and strongly constructed water bottle. With a stainless steel cap and a minimalist design this is one of the most eye catching bottles out there. But there is much more here than meets the eye.



Leak and spill proof
Highly durable
Great cost-to-value ratio
Unparalleled design execution
Another collapsible offering, the Nomader differs from the Platypus in that it retains the form of an actual water bottle a little more effectively. The design of this bottle is stunning, it can be broken down to essentially fit into your pocket while act as a normal water bottle when inflated.



The cap locks very tight
Very durable
Great mouthpiece design
It doesn't leave any aftertaste
It's one more from CamelBak on our list. It's made of hard plastic and it's BPA and BPS free. This is a very extraordinary design when it comes to mouth. Spout cup is made this way to not get in the way when you drink. The cleaning is very easy, you can put it in the dishwasher. When it comes to capacity, it's 33.8 so it's a lot of water. Runners say that the bottles look fabulous, especially the lotus color. The price isn't also very high as it's about 10 dollars- it depends on the color.



Durable design
Plenty of color choices
Large capacity
May be heavy for some runners
Mouthpiece is a bit simplistic
The Under Armour Sideline water bottle is a great choice for runners who want a basic water bottle that is durable and easy to use and that has a large capacity. This water bottle is affordable and will serve you well on any run or workout session.
Read more
Capacity
The Under Armour Sideline water bottle is made of safe nontoxic materials. This massive bottle will hold 64 ounces of water so you can focus on your run rather than your thirst.
Ease of Use
With an easy grip handle and simple mouthpiece design, this water bottle is easy to use and take with you wherever you go. It may be a little heavy to carry but it is a great asset that is worth the small trade-off.
Upper
The design of the bottle's mouthpiece is solid and easy to use so you are not struggling to get a drink during your run. There were some leak issues reported by some users but most find it an easy to use and efficient design.
Insulation
The Under Armour Sideline water bottle has good insulation so you can enjoy cool and refreshing water even hours into your runs or workout sessions.
Visibility
There are several colors available to choose from for the Under Armour Sideline water bottle so you can be as visible as you want or need to be for your own wants and personal preferences.
8

. HYDRO CELL Stainless Steel



Durable design
Tons of colors to choose from
Easy open design
Range of sizes/capacity
No real gripper or handles
If you want a water bottle that will hold up to anything you throw at it then you want the HYDRO CELL Stainless Steel Water Bottle! It is durable, easy to use and is designed to keep your water cool and refreshing even on the longest of runs.
Read more
Capacity
The HYDRO CELL Stainless Steel Water Bottle is safe and toxin-free, which is a must for many runners today. It also has a variety of sizes available so you can get anywhere from 18 ounces to 40 ounces of water capacity!
Ease of Use
The grip on this bottle is one of the few downsides it has as there is no rea grip texture or handle or strap. Some users claim it gets slippery when wet but it is an easy bottle to use and the mouthpiece is easily operated while on the go.
Upper
The design of the HYDRO CELL Stainless Steel Water Bottle is durable and it will hold up to the wear and tear of frequent use. The mouthpiece cap is a little snug but this is good for preventing leaks and spills if the bottle is dropped.
Insulation
The stainless steel composition of this bottle works to insulate the water inside. Water will stay cool for long periods and adding in an ice cube or two will give you chillingly fresh water hours into your run.
Visibility
There is a vast assortment of colors that are available to choose from for HYDRO CELL Stainless Steel Water Bottle. Find something that makes a statement or that matches your favorite running gear and enjoy cool and refreshing water anywhere you go!



Well-made
BPA free product
Easy to carry
Users said that they expected more durability from Nike
The valve is very solid and prevents any water leakage. The flow of the water is very quick. For runners, this can be a great product as its translucent body. It will let you know how much water is in the bottle. The bottle design has very ergonomic design. It's very easy to squeeze the bottle as the material is very pliable. There are many color options to choose from. The bottle is a little bit pricey but it's a good investment.



24 OZ volume
Very stylish design
Reasonable pricing
Very easy to squeeze
Some users complained as the screw top isn't durable enough and it leaks sometimes
This product doesn't leave any chemical aftertaste, it's totally free from BPA and Phthalate. This means that there's no chemical aftertaste. It will be great for sport enthusiasts and especially for the cyclists. It fits standard cage in the bicycle. The mouth is wide enough to put cubes inside so you can enjoy your cooled rink whenever you want. If you're bored with colors from the other brands and you want something Different, this brand is for you. We were totally impressed how many colors/ design they have. It's about 40 to choose from so it may be a big problem to choose only one. The bottle is very easy to take care, you can wash it in the dishwasher. The price as also very attractive as you can get this one for less than 12 dollars. Runners also noticed that the drinks stay cool for a very long time.
Criteria Used for Evaluation


Capacity
Compared to your rate of dehydration during any given workout, how much water to you requires and what's the capacity that can be carried in your bottle. Most bottles have varying sizes, with many ranging from small to large. You can even get a water bottle that can be mounted on the belt. The type of sporting activity plays an important role in determining the capacity of a water bottle. Cyclists have the privilege of carrying several bottles while runners prefer lightweight.


Ease of Use
It's likely you've drunk out of a spout before, either from a water bottle you've owned before or a purchased sports drink. Spouts tend to be favored by athletes because they allow the drinker to have more control over the flow. If you are the type of runner who likes to maintain their pace and prefers not to stop for anything then a spouted water bottle is likely a good choice for you. In turn, if you like to drink a lot of water then you may want to consider an alternative since spout water bottles often have very limited flow.
Spouts are also good for quicker paced runners since they allow you to control the amount of leakage quickly. A spout design means you'll be able to seal the bottle with a simple push and pop motion.
Nozzles are an alternative form of a spout that is a bit more straw like. You don't have to have as a drastic angle for drinking with a nozzle design but you do have to apply a bit more pressure since most are bite-activated. Nozzles are also a poor choice if you share water bottles since bite marks tend to accumulate.


Upper
A screw top water bottle is what you want to look for in terms of a secure closing. They are the most secure of all water bottles and have the smallest chance of leaking. The tradeoff is they take the most time to open and close. They are also very difficult to drink while moving since the mouth is wide open. If you are a runner who doesn't mind stopping for their water breaks then this is the type of bottle you should consider.


Insulation
We don't blame runners who don't want to drink lukewarm water. Yes, water is a necessity and you should always hydrate no matter the circumstances but that doesn't change the fact that drinking warm water when you are thirsty is generally unpleasant. Insulated bottles will keep the temperature of whatever you place in them much longer than a standard bottle, meaning your cold water stays cold. While this is generally preferable we do want to point out that insulated water bottles require more materials and are often heavier as a result.


Visibility
For those who need the bottles for just drinking water might not be bothered by the level of transparency, but if you plan on mixing sports supplements or taking workout shakes then a transparent would be very handy. A transparent bottle will determine the amount and quantity of the ingredients you use in making your workout shake or the amount of mixing components you will need. That's why you will find many transparent flask and bottles have measuring strips on their walls.
Expert Interviews & Opinions
Most Important Criteria
(According to our experts opinion)
Experts Opinion
Editors Opinion
Users Opinion
By Default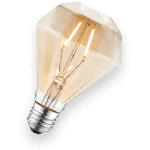 Hydration is one of the absolutely most important things a runner has to take into consideration.
A runner must remain properly hydrated in order to perform at the utmost capacity. A runner also must remain hydrated to avoid sickness as well as suffer the after-effects of dehydration during exercise. Avoiding everything from muscle fatigues to blackouts should be priority number one on any runners list and the key to that is having water ready and available.
Size and Volume
Handheld water flasks or bottles can carry 12 ounces (water or fluid) ; but the smaller ones that are normally worn on the runners' water waist belts (they are usually 2 to 4 bottles) can hold around 6 ounces; while the hydration packs can hold anywhere ranging from 1 to 3 liters of liquid.
Other Factors to Consider


Weight
Water bottles weigh in ounces if they are empty. Aluminum and stainless steel water flasks or bottles are normally heavier than the plastic ones. Even though most athletes prefer lightweight sporting gears and materials in order to expend very little energy, the hydration factor is considered to be vital and many athletes are OK with the added weight in fluid or water form more precious than any extra energy they would expend in carrying it.
Compared to your rate of dehydration during any given workout, how much water to you requires and what's the capacity that can be carried in your bottle. Most bottles vary in size with many ranging from small to large. You can even get a water bottle that can be mounted on the belt. The type of sporting activity plays an important role in determining the capacity of a water bottle. Cyclists have the privilege of carrying several bottles while runners prefer lightweight


Use
The shape of a water bottle should be one that is easy to carry as you continue with your workout. Shape varies depending on the sporting activity, for instance, cyclists have water flask that can easily fit into the normal water cage while runners would opt for something that has a great fit in the hand, i.e. something slim in size with additional ergonomic
Frequently Asked Questions
q:

How am is supposed to clean my water flask or bottle?

a:

Keeping your water bottle clean is not a hard job. Especially if it's the reusable type of water bottle. When cleaning your bottle rinse it with water that is warm after using the bottle ( especially when the fluid that was in the bottle was not water) For a more thorough cleaning, its use the same warm water, bottle brush and mild soap. You can also use vinegar or baking soda. Let the flask/ bottle dry up while the cap is off, also the bottleneck should be facing downward allowing water to drain out. It's important to note that the following water bottles are not to be cleaned by a dishwasher: thermo bottle, and painted water bottles. Only un-coated stainless flask/bottles should be cleaned with a dishwasher machine.
q:

Why is the sprout type important?

a:

The sprout is a cylinder-like part of the bottle that has a ridge that is fairly small. The ridge is usually grasped by one's teeth or fingers. The ridge, when pulled up, exposes a plug that is in the center part of the bottle's cylinder and determines the amount of water flowing out of the bottle. They help in making sure that you don't splash water on yourself when you want to drink water from your bottle. It's a very good feature and can prevent too much water from choking you. Other spout types are like the push-pull type and lockable valve. Some can be simple valves others can be complex valves that have impressive features. The flow rate happens to be the main factor athletes consider when checking the spout type of a running flask or bottle.
q:

Why opt for a reusable sports water bottle?

a:

Sure! Unlike aluminum flasks, stainless steel and plastic used to manufacture the water flask and bottles are safe. Though its important to note that aluminum should not be put in contact with beverages and food (especially warm & acidic foods/drinks). So you can even store your homemade post and pre-workout shakes in your bottle.
q:

What are the advantages of the glass, stainless steel & plastic water flasks or bottles?

a:

There are different types of water bottles determined by the type of sporting activity one is involved in: water bottles for cyclists, water flasks/ bottles for runners, shakers, and wide mouth water bottles. These are just a few of the many types of sporting water bottles that you can find in the market. Water bottles are made of plastic, glass or stainless steel, and all these have their advantages and disadvantages.
q:

Are the water flask/ bottles resistant to scratching?

a:

Most paint you will find on water bottles are made from enduring acrylic, paint that is resin-based, free from any lead & other toxic substances or chemicals and authorized to be used for food. Since safety comes foremost. It might happen that with some time of usage, paint on the water flask may begin to scratch. But a careful use & washing will clearly avoid an occurrence of this issue. In case the flask is dropped, it is likely to have a dent, however, this should not cause any alarm with regards to the safety of the flask. Even in a dented condition the stainless steel flask/bottle will still serve well for quite some time ( amazing durability), without any leaching of any toxins or chemicals into your beverage. Never the less with plastic bottles, we have a case that is a little bit different, a scratch or a fall won't be able to cause much harm to the bottle. That is one of the reasons they are most preferred by many.
Subscribe to our newsletters