Best Training Masks – 2021 Buyers Guide
last updated:
Apr 13, 2021
Training can be tedious if you really want to improve—but training masks can help you push yourself further if you incorporate them into your routines.

Whether you need to increase your endurance to gain an edge in your next competition, or you just want to mimic high-altitude training, you will benefit a great deal from these masks. The best training masks will restrict airflow, which will simulate the difficult breathing conditions you encounter in higher elevations. Regardless of if you have or haven't tried this method before, if you are looking for a challenge this is it.

Surprisingly, there are lots of choices out there, so take a look at our list of top-rated workout masks below!
In a Hurry? The test winner after 11 hrs of research

Training Mask 3.0
Why is it better?
Multi-level airflow restriction
Airtight construction
Aesthetic and sleek design
Comes with carrying case
Lightweight
1-year warranty with registration
Good customer service response
In a
Hurry? Editors choice:

Test Winner: Training Mask 3.0

11
Researched Sources
2.1k
Reviews Considered
11
Hours Researching
16
Products Evaluated
Fit
Materials
Weather Resistance
Style
Bottom Line
By Default
Criteria Used for Evaluation


Fit
Since you'll be using a training mask like the ones above while you're working out, you'll be wearing it during periods of high stress on your body.
You want to make sure that everything you wear when you exercise or compete is functional and fits well so as to not hinder your ability to move and perform. You may have to do some measuring so that you can use the fitting guides that many brands will provide. Always check the instructions provided on how to measure and select the best fit for your body type and shape.
It's also a good idea to check other real customer reviews to see if there are common fitting issues or frequent defects that people had problems with. This is exactly what we did while composing our own list of the best workout masks, so you can take note of any major or common fit issues while browsing our selection.


Materials
The materials that are used in a training mask are very important, sometimes making the difference between a great piece of training gear and an impractical tool you wish you hadn't bought in the first place.
For example, when you workout you sweat, and if your mask is made of materials that don't help to wick moisture or keep a snug fit you could lose the seal that keeps your mask properly adjusted to your face. Not only will this be counterproductive to why you are wearing your mask because it limits the ability of the mask to work properly, but it is also annoying.
Can you imagine having to fiddle with your mask multiple times throughout your workouts to ensure it is fitting and sealing properly? It's not likely you are going to keep using it if you're having to waste your time messing around with it.  
We looked at masks that were flexible, permeable and had great moisture-wicking properties to ensure once you get your mask on the seal and placement will stay in the place where you want it to be. We also looked for masks that were made of materials that are antimicrobial and easy to clean.
Materials that are easy to clean for many, many more future use makes your mask work the best for you and keeps bacteria away from sensitive areas like your face and mouth.


Weather Resistance
If you aren't already adjusted to efficiently working out in the thinner air of high altitude environments, then it will take some time to build up that assimilation.
You can physically take yourself to such environments to train in a real-world situation. For most people, this is not a feasible option. Training masks claim that using their technologies you can simulate training at high altitudes and help you to be more efficient and effective.  
Just like training in the Rockies, your body will need time to transition to be able to function properly with the added stress on your respiratory system. The multiples levels allow you to slowly progress at your own personal rate in a safe amount of time that is customized to you. You can also customize the amount of resistance you use depending on what type of activity you are doing, which is helpful because the body changes how it works and functions within different activities.
This also changes your breathing patterns, so the flexibility to adjust your mask with your natural breathing adjustment is a much-needed feature. Dial up or down the intensity based on what your requirement may be.


Style
The ease of which you are able to change resistance levels is worth paying attention to because if you have to take off your mask every time you want to change it will not just be annoying but it is really not practical.
We were looking for masks that had systems designed so they can be easily changed while you workout.
You will be washing your mask, so that is a feature that is important in the design. For some masks you will have to take them apart and put back together to do so, it was important that the masks we reviewed made that process easy. No one wants to waste their time on frustrating construction projects.
Many of the masks use filters and valves. These will require replacing the filters from time to time.


Bottom Line
Some athletes can also get other benefits from using a workout mask, depending on their sport.
Many MMA fighters will tell you that they like to wear the masks when they are training because it helps them experience and react to what it feels like to have your opponent restrict your airflow and ability to breathe.  That is not a bad thing to simulate considering that is something that can really throw anyone off.
Expert Interviews & Opinions
Most Important Criteria
(According to our experts opinion)
Experts Opinion
Editors Opinion
Users Opinion
By Default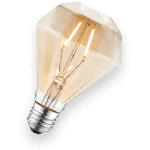 Fit
These types of masks differ from other face masks meant to filter the air you're breathing that have become popular for cyclists and outdoors enthusiasts. Make sure there is a correct fit because it does restrict air.
The Debate
While there is quite a bit of debate out there as to the legitimacy of these masks and whether or not they actually do what they say, one thing is for sure: there are a number of athletes who have used them and claim to really feel a difference in their performance.
Other Factors to Consider


Effectiveness
Training masks can have a large effect on the way your respiratory system works depending on what kind of exercises you'll be doing. It's probably not a good idea to wear these types of masks while doing things like weight training and anaerobic exercises. For the most benefit, use training masks while doing cardio workouts.
Make sure to thoroughly research the mask you are considering to ensure you are getting something that will work for you. If you have never used one of these masks you will need to ensure that it offers settings that will go easy on you. Some of these masks can be adjusted during your workouts, which is a great option to consider if you want to get the most out of your mask.


Breathability
If you are specifically training because you are going to be exercising or competing at a high altitude, you don't want to only rely on using a training mask alone to help condition your body for that change in altitude. Training masks only limit your airflow and don't simulate all of the other changes hypoxic (low oxygen) and high-altitude environments can have on your body.
You should prepare yourself and work your schedule so that you can arrive early enough, roughly two weeks before to grant your body partial acclimatization ability. Then you can get some training in and see how you are able to perform in the actual environment. This will help you better figure out how to regulate your physical activity and intensity with your surroundings.
Frequently Asked Questions
q:

What are some of the benefits of wearing a training mask?

a:

The reason that you breathe heavily when you run is that your body is trying to meet the sudden oxygen demand created when working your muscles. When you wear a mask, your heart and lungs need to work harder to pump oxygen to your body and in turn, helps to strengthen these systems. When you take your mask off for race day, you will find that you don't have to fight so hard for oxygen.

It is similar to wearing ankle weights around your legs as you train each day. These weights make your stride more labored, but also work to make your muscles stronger. When you go for a run without the weights, each step seems effortless like you are running on the moon!
q:

Will using a training mask help with weight loss?

a:

While some studies are exploring how high altitudes might contribute to weight loss, there is no solid scientific evidence to suggest that hypoxic workouts are inherently better for weight loss specifically. The strengthening of respiratory systems and the exercise itself are the most likely to be helpful in losing weight, but using a training mask isn't any more effective beyond the tried and true method of healthy eating and frequent exercise.  
q:

How does your body respond to higher altitudes?

a:

Air is much thinner when you reach higher altitudes. So your body needs to be more efficient at bringing in the right amount of oxygen. The way it does this is by producing more red blood cells which improve your body's ability to carry oxygen throughout. Wearing a training mask doesn't completely simulate the effect of high altitudes because it doesn't affect the way your blood reacts to the hypoxic environment.
q:

What is the right amount of resistance levels for me?

a:

The masks on our list provide various amounts of resistance levels--most range from 4-16 different levels. If you want a really versatile mask that allows you to adjust it according to your needs on any given day--or if you are a beginner who wants to slowly build your way up--you will want to choose one with the most levels available. If you have had some experience with these masks, you can go with fewer resistance levels--or if you can handle jumping up the intensity with no room in between, those with lower resistance levels options are also effective.
q:

Do I have to stick to the weight limit?

a:

Yes, you need to stick to the weight limit stated by the manufacturer. This is important because the mask is designed for individuals who fit the weight prescribed, and unintended injury can occur if you don't abide by the suggested weight.
Subscribe to our newsletters