10 Best Kinesiology Tape Products Reviewed
last updated
Jul 31, 2019
If you are on the hunt for the best kinesiology tape, then you have come to the right place! Here you will find the best selections currently available on the market along with their Pros and Cons and what to look for before making your purchase.
Kinesiology tape is made for athletes, a lot of time by athletes. This type of tape is designed to help you treat sports-related injuries, so you don't have to sit out of your
training sessions
because you are not feeling up to par.
The best kinesiology tape should be comfortable, easy to use and help you prevent pain related to exercise or other athletic activities. Since there are a lot of options out there, we know it can be hard to narrow down the best option.
Take a look at our top 10 picks below.
In a Hurry? The test winner after 8 hrs of research

Master of Muscle - Beast Tape
Why is it better?
Waterproof
Heat activated adhesive stays attached
Ideal for injury recovery and pain relief
A great choice for triathletes
In a
Hurry? Editors choice:

Test Winner: Master of Muscle - Beast Tape

6
Researched Sources
1K
Reviews Considered
8
Hours Researching
15
Products Evaluated
Use
Materials
Features
Durability
Comfort
By Default
10 Best Kinesiology Tapes
1

. Master of Muscle - Beast Tape



Waterproof
Heat activated adhesive stays attached
Ideal for injury recovery and pain relief
A great choice for triathletes
Like some other products, there were a few suggestions of skin irritation
If you need k-tape that will hold up to even the most strenuous of workouts and conditions then this is the product you have been looking for!
Read more
Use
Designed to keep you going longer and at full speed, Beast Tape gets it done by providing adequate recoverability and the reduction of pain. Functionality is even increased when applied appropriately.
Materials
Made from quality materials, it is made to be durable and comfortable and to provide you with the protection and support you want and need.
Features
If you're not satisfied, instead of a money-back guarantee, the company will actually refund your money and send another roll of tape for free.
Durability
This option is ideal for those longer distance and triathlon runners, due to the tape's heat-activated adhesive and excellent waterproof properties.
Comfort
Runners who are allergic to latex don't have to worry either, this tape is latex-free. It really works well for just about any athletic activity, including swimming.



Pre cut brace like tape strips specified for a wide range of body parts
Strong, extremely durable, can last up to 5 days
Includes two applications per package
Easy to follow instructions
Infused with Ion Health Technology
May not be ideal for hardcore sports
K-tape is made to be effective while also being easy to use. This product takes it a step further and makes it even easier to get ht right fit and application each and every time.
Read more
Use
It is easy to use and is a great choice for beginners who have not used k-tape before or who are not well versed in its use and application.
Materials
Made of durable and effective materials, you can count on this tape to stay on as long as you need it to.
Features
Simplicity is in short supply these days. One of the greatest things about the StrengthTape taping kit is that it's very simple. They sell individualized pre-cut kits for specific body parts. So if you know you'll only use it for knee issues then buy the knee kit, slap it on and be done it with. No cutting, or configuring, no hassle.
Durability
It holds up well to workout routines and will add an extra layer of support and protection for your day to day workouts or for that big game day race!
Comfort
Whether you are a beginner or a pro this tape is a great way to add some extra support to your workout routine!



Supports motion while reducing muscle pain
Pump up your run with bright colors
Helpful in preventing injuries
Has a lifetime satisfaction guarantee
Breathes well and is latex free
K-tape is made to be durable yet comfortable and offers a unique level of support that few sports products can. It is a great investment for anyone in need of k-tape support.
Read more
Use
Designed specifically with the female athlete in mind Yotape is another great variation of k-tape to consider. It's the first (and perhaps only) k-tape made specifically for women, with its precut strips going on smooth and staying in place.
Materials
If you want to stay comfortable when you work out in your tape, this is a great brand to try out.
Features
Help keep your blood flowing through circulation points, reduces inflammation, and gives you that tiny bit of support just where you need it. You tape is a great choice whether you are a world champion athlete or an occasional jogger.
Durability
This product lives up to that reputation and provides superior support while being flexible and comfortable at the same time.
Comfort
Beginners and pros alike can benefit from this quality k-tape!



Molds easily to the area where it is being applied
Provides pain relief from a wide range of injuries
Supports stronger blood flow to the muscles
Does well with sweat/water — can be worn in the pool
Non Skin irritating & FDA approved
Some of the adhesive may stay on the skin after tape is removed
This product is a great example of the versatility that exists when it comes to k-tape products and selections.
Read more
Use
It's easy to use, long-lasting, and of superior quality and design.
Materials
Versatile and comfortable, this product will stay on so you can work out without having to retape yourself.
Features
As far as features go, this tape is available in several colors and is one of the more flexible and easy to apply selections on our list.
Durability
When it comes to durability, this K-tape definitely holds up.
Comfort
Anyone who works out on a regular basis or is preparing for a running event can benefit from using this product.



100% latex free product
Composed of 0% tension off paper
Hassle-free dispenser
XactStretch Technology, makes application foolproof
Very firmly constructed
It will stay on through your run, but may not stay stuck all day
Enjoy a better workout and get better results from your training sessions each day with this quality k-tape product. Try it now and see the difference for yourself.
Read more
Use
It's great for athletes and runners who like to make a statement in everything that they do and who want quality as well as style in all of their workout accessories.
Materials
It's versatile and made from quality materials so it will hold up to the wear and tear of long runs and intense workout sessions with ease.
Features
Their tape uses Cramer Sports Medicine's state of the art adhesion to ensure the tape remains in good contact. Beyond that, you can expect a high-grade durable tape product that is easy to apply and comes to a wide range of styles from subtle all the way to flashy.
Durability
TheraBands K-tape is another solid choice if you're looking to add a bit of support to a body part. All K-tape should stick pretty well, but this is precisely where TheraBand excels.
Comfort
This is a great middle-ground k-tape product that will meet both practical needs as well as aesthetic needs.



Adheres really well to skin
Hypoallergenic materials
Decent water resistance
reduced chance of irritation
Water resistance works well in rain, but may not hold up when swimming
Whether you are a seasoned pro who has been running for years or you are a beginner who is just discovering the joys and benefits of running, this k-tape can help you get more out of your runs.
Read more
Use
Whether you are a beginner or a long-time runner, you can benefit from using this k-tape for your running and workout needs!
Materials
A nice blend of high-grade cotton mixed with 6% nylon, RockTape hugs your skin while providing just the right amount of tactile support and fluidity.
Features
Another staple of the KT market, RockTape is strong, useful, and engineered to perform at the maximum. As the name implies RockTape is heavy duty and designed to function well in a variety of harsh environments.
Durability
It is durable, easy to use, and offers a level of quality that many find surprising for such an affordable product.
Comfort
It is flexible yet durable and offers a snug fit that supports your muscles and helps prevent strain and injury.



The original product
It stays on
Provides real relief
Pre-cut
Some users had little problem with rash on the skin
If you want a product that has stood the test of time and proven its worth then this is the k-tape for you. While it is not as flashy and fancy as some other tapes on the market today it is durable, flexible, breathable, and lasts for a long time. This is a great product to get started with!
Read more
Use
It was firstly created by a doctor and was meant for people practicing high-performance sports. It comes in one size, the strips are cut so you don't need to do it on your own. The strips length is 254 mm.
Materials
This is an original kinesiology type created in the '70s. It's really great for people who need very breathable tape and it's supportive as well. It's made of cotton so wearing it is very comfortable.
Features
They're not very expensive and the price also depends on the color. It is available in 8 colors.
Durability
Producers say that it will last 1 to 3 days after initial application depending on what activity level you are at. It was designed for athletes so it will be very helpful with injuries and other problems.
Comfort
This is a latex-free product so it's great for people with allergies or sensitive skin.



Very comfortable to wear
Good pricing range
Breathable and soft material
A few runners had itching or skin irritations after use
Need k-tape that is water-resistant that will hold up well for water runs or triathlons or rainy day weather? Then this is the product you are going to want to try. Its made from quality materials and has a soft yet snug feeling when applied, which provides optimal support for your muscles.
Read more
Use
This type is also water-resistant, even when you're wet or sweat a lot, it still stays in place.
Materials
This one will provide very fast relief and it also supports muscles. It's a blend of cotton and spandex but cotton is 95% of the material. The material which is very lightweight enhances the breathability.
Features
The measurements are 2 in. x 16.4 ft. It's available in 6 colors.
Durability
The time of lasting is also long- it's about 5 days. It's made with hypoallergenic materials so there shouldn't be any skin irritation.
Comfort
You need to cut the type before usage- for some people, it's a waste of time and they prefer to buy the pre-cut tape. But for many, this is a great option as you can choose the shape and size of the type and adjust it to your needs.



The tape sticks very well
No allergic reaction even if you have very sensitive skin
Good quality
Form some users, it wasn't supportive enough to meet their needs
Durable, flexible, water-resistant, this is a product that can meet your needs if you want an affordable k-tape. Its not as flashy or fancy as other products on our list but it is priced great and will work for a wide range of workout and running needs!
Read more
Use
You won't need any braces or bandages with this tape. It provides real pain relief and also helps to boost blood circulation in the applied area. The adhesion is also at a high level, the tape stays in place.
Materials
It's made of latex-free materials, reviewers pointed out that they didn't have any skin irritation. Buyers can download the taping application guide for free
Features
There are many illustrations that can help to use it, reduce pain and boost your performance. There's a possibility of getting your money back if you're not happy with your purchase. The tape is available in 7 different color versions. It's not very expensive. It can last up to 12 baths.
Durability
Even if you sweat a lot, the tape stays in place. You can also wear it while taking a shower.
Comfort
Very comfortable and flexible---and also one of the more breathable options out there.



It provides a lot of support
The tape is very flexible and it's easy to exercise with it
Great price
Not great for people with very sensitive skin
Reduce the chance of muscle strains and injuries with k-tape. This product offers additional and much needed support for runners just like you. With an affordable price tag and a user-friendly design, it is great for beginners who are just using k-tape for the first time.
Read more
Use
If you want to prevent any injuries or cure the present ones, this tape will be a good option. With this kinesiology tape, there will be a significant reduction of swelling. Your issues will be much faster healed with the tape.
Materials
The product is FDA and CE approved but the producer says openly that people with very sensitive skin may get skin irritation.
Features
There are 7 colors to choose from.
Durability
The product is adored by many reviewers also because of the price. A high-quality product like this can be purchased for a low price.
Comfort
You can also use it if you want to offload the areas which are injured. It will provide pain relief.
Criteria Used for Evaluation
Expert Interviews & Opinions
Most Important Criteria
(According to our experts opinion)
Experts Opinion
Editors Opinion
Users Opinion
By Default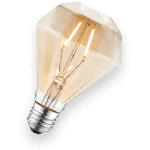 Expert taping
You don't have to be an expert athletic taper to be able to do it properly--although you may want an expert to do it for more serious injuries. If you aren't sure how to tape up a minor injury, there are plenty of guides online!
Colors and patterns
For those of you who want a tape that will look great--or at least, that isn't boring--you will be happy to hear that you will have lots of colors and patterns to choose from depending on the brand that you decide to go with.
Other Factors to Consider


Water Resistance
Aside from all of the factors we have mentioned above, another important one to consider is how water resistant the tape is. This is especially important for athletes who participate in water sports or like to incorporate any type of water training into your daily routine. On our list, we made sure to include kinesiology that is waterproof or water-resistant.
To gauge how well each of the tapes we chose held up to water, we made sure to take a look at real-life user reviews to see what actual athletes had to say about the tape. Just because a tape is marketed as waterproof or water-resistant doesn't mean that it will actually hold up, which is why it was important to us to see how the tape held up when it was put to use.
If you don't need a tape that is waterproof or water-resistant, however, we still recommend going with one that can hold up to water--at least just a little. When we wear athletic tape it may be for several days and you want something you can shower with, wash your hands with, etc. so you don't have to reapply more every time you get wet.


Bottom Line
Kinesiology tape is a so-called therapeutic tape, which primarily has been used for the treatment of sports injuries, but in the later years also been used to completely different groups of patients, for example, neurological patients and children with cerebral palsy. Accordingly, the tape was created by the mythical Dr. Kenzo Kaze, a Japanese chiropractor, and kinesiologist, back in the '70s.
Some claim that Kenzo wasn't the first to come up with the idea, but Kenzo was the first to have real success with the tape as he promoted his tape highly at the Olympics 2008 - this is where Kinesiology tape had its breakthrough and became popular. The tape was donated to 58 countries and a surprising amount of athletes used it in the games, and have used it ever since.
All that to say, that Kinesiology tape is a must-have if you are a serious athlete. There are tons of different brands and types of available as well--so, you will have your pick of the litter when it comes to finding the best kinesiology tape for your needs and injury types. Make sure to keep your needs at the forefront when choosing your tape to get the one that offers the right the prevention, support, and pain relief.
Frequently Asked Questions
q:

What exactly is Kinesiology tape and how does it work?

a:

Kinesiology tape, or k-tape, was developed by a Japanese chiropractor and acupuncturist named Kenzo Kase. He wanted an alternative to rigid tape that would move naturally with the body to help it heal and maintain a full range of motion while also providing support and stability. K-tape feels very similar to your skin and is engineered to move the same way, too.

When you apply k-tape, it lifts your skin in a microscopic way, allowing increased blood and lymph flow, which increases circulation. Increased circulation helps to reduce pain. The tape also helps with muscle relaxation and joint stabilization.
q:

What is Gate Control Theory and how does it apply to K-tape?

a:

Do you remember when you were a kid and you fell and hurt yourself? You would rub or hold the place that was hurting or maybe your mother would blow air on it? It actually makes a lot of sense. If we compare the sensory nerves in the body (the ones that send signals to the brain) with a slow internet connection, in both cases, there's a limit on how much information will arrive in your brain/computer at once.

So when you mother would blow air on the area that was hurting, your nerves would spend some of its bandwidth to send touch- and pressure signals through your nerve cords so fewer pain signals would appear. The Kinesiology tape uses the exact same principle, to diminish pain.

When it is stuck to the skin, the tape will stretch and give the effect of a touch under every single movement which will make it harder for the pain to reach the brain and therefore causing less pain.
q:

What is the difference between regular Sports tape and K-tape?

a:

Since there are different types of athletes, there's also a lot of different tapes. For your convenience, here they are, listed and explained:

Kinesiology tape (aka k-tape): This ultra-flexible tape adjusts to the movement of your skin and glides with you during physical activity. It is commonly used for both injury management and prevention.

Rigid tape: This very stiff tape is most commonly made with a zinc oxide glue adhesive. It is used to reduce joint movement.

Under tape: Used to create a layer of protection between the rigid tape and your skin.

Elastic tape: This very flexible cotton tape moves with your body. Since it is made of cotton, it is very breathable. However, this also means that as it lets moisture out, it also let's moisture in, so it definitely isn't waterproof.

Felt Tape: This tape is used as a barrier between environmental factors and your skin. It does not use an adhesive to stick but can stick to itself.

Cohesive tape/bandages: This type of tape/bandage also does not contain an adhesive because it can stick to itself. It is soft and flexible and is used to provide support to weak or injured joints and muscles.
q:

What is the benefit of using K-tape? 

a:

K-tape, when applied correctly, has many benefits, including:
Increased blood and lymph flow
Relaxation of the muscles
q:

How do I apply it? 

a:

To get the best results out of your k-tape, the following steps should be followed:
Clean the area where the tape will be applied. It must be dry, and free of lotions and oils. If you are hairy, shave the area of application, or else the tape will not stick to your skin.
Put the area of application in a stretched position.
Apply the tape to your skin, pressing down 2-inch sections at a time, making sure there is no tension in the ends of the tape.
After applying the tape to your skin, use the palm of your hand to rub the tape vigorously to activate the adhesive.
Wait at least 30 minutes after applying the tape to begin physical activity.
q:

How long does the tape last?

a:

The best kinesiology tape can stay on the skin for 3-5 days. However, there are factors that can prevent it from adhering well. Keep the following things in mind during and after applying your tape:
Shave the area to be taped. If you don't, the tape won't stick to your skin.
Wait at least 30 minutes after applying the tape before you begin training or competition. This allows the tape to become fully activated, and therefore fully adhered, to your skin.
Don't go outside into very cold temperatures immediately after the application of your tape. The cold temperatures and extreme temperature change will keep the adhesive from sticking to your skin.
Wait at least one hour after application to get the taped area wet. This includes swimming and showering. If you get the tape wet any sooner than this, it won't adhere.
Subscribe to our newsletters