Best Yoga Wheels Reviewed & Rated for Quality
last updated:
May 15, 2020
If you're a yoga enthusiast, you may be on the hunt for the best yoga wheels for your practice. Regardless of your expertise level, all yogis can benefit from good props and we made a list of some of the 10 top Dharma wheels on the market. Flexibility, balance, and core strength are the key physical components of yoga and yoga wheels target this specifically. These wheels will help you push yourself further and enhance these three vital components in your yoga practice. We have listed FAQs along with other information for anyone who is just learning what a yoga wheel is; everything is below in our buying guide.
In a Hurry? The test winner after 15 hrs of research

UpCircleSeven
Why is it better?
Improves flexibility fast
Improves balance much faster
Helps to develop core strength
Increases blood circulation
In a
Hurry? Editors choice:

Test Winner: UpCircleSeven

15
Researched Sources
2115
Reviews Considered
15
Hours Researching
17
Products Evaluated
Application
Weight
Comfort
Size
Durability
By Default
Criteria Used for Evaluation


Application
Everyone who practices yoga uses certain tools and yoga wheels to help enhance their performance and perfect their workouts.
Accomplished yogis all over the world cannot get enough of the yoga roller wheels, though many people have only seen it when attending the classes or reading fitness magazines. Regardless, many people have been looking to improve their yoga poses by introducing the yoga wheel to their stretching routines. With so many brands on the market, many runners, athletes, joggers, yogis, and stretching enthusiasts often get confused when shopping for their ideal stretching equipment. The numerous yoga wheel brands are not making it any easier for the user to make a decision. However, users have to know what to look for when shopping for their ideal yoga wheels. For instance, they have to understand the features of the yoga wheels and match them to their fitness goals. You have to evaluate whether you need the wheels to take your stretching skills to another level. While there are so many of the yoga wheels on the market, there are certain key factors to consider before you choose the right yoga roller wheels. Below are the criteria for evaluating the best brands to help take your fitness and training to the next level.


Weight
Yoga is all about moving freely and allowing the body to stretch in its natural form so you need a yoga wheel that allows you to move freely.
You should feel light for your body to move freely. This makes it even more important to choose a brand that is light to move when needed and yet heavy enough to avoid moving too much and compromising stability. Light yoga wheels are easier to transport and work with, but extremely lightweight-construction tools tend to be a little unstable when doing stretches. The convenience offered by using tools of the right weight cannot be overemphasized. Lightweight-construction tools can be moved to any position within the home gym area. They are very easy to carry and can be transported to wherever you want to train without being a burden.
You might want to consider the total weight of a yoga roller wheel before deciding whether you want to buy them. There are many advantages to working with a light stretching tool, including the ease of movement. You can easily move or roll over the wheel when stretching without much difficulty. However, the downside is that a very light tool may not provide the stability needed to support various stretches. Extremely lightweight tools tend to be unstable and may not provide the support you need to have confidence in the piece of equipment you are using.
In contrast, a heavier prop has several advantages. To begin with, yoga wheels can be very stable. Many users feel confident when using a tool that is heavy enough to hold their weight. If you are a bit heavier, you need to go for stretching tools that weigh a bit more. However, the tool should not be too heavy to prevent free movement. The practice of yoga requires the utmost flexibility and movement, which a heavy tool might not provide. This means the wheel should be heavy enough to provide the stability needed to assure the practitioner of safety, as nobody wants to fall down while rolling on the wheel.


Comfort
Comfort is equally important if you are going to stretch for longer periods so having good support tools is a must!
Comfort is also linked to safety, as comfortable stretching tools are also considered safe. To ensure safety, manufacturers of the yoga wheels have designed them to provide the basic level of comfort that would enable practitioners to focus less on comfort and more on the actual stretches or poses. Apparently, some brands tend to offer different levels of comfort, depending on their design and the material used to make the outer ring. Some wheels are designed with a TPE foam coating on the exterior to provide comfort. If you are going to support your back while doing stretches on the prop, the material that comes into contact with your back should feel comfortable.
Others are crafted from sweat-proof/ sweat-resistant materials to enable them to feel comfortable even when the practitioner sweats on them. Performing some stretches and poses can present a lot of challenge for the practitioner, and this might lead to excessive sweating that can be very uncomfortable. A few others are made of anti-bacterial materials to enable them to prevent the growth of disease-causing bacteria that could interfere with the athlete's training progress. If you are going to choose your ideal brand, you need to pay close attention to the design of the best yoga wheels.
In particular, examine the materials used to make both the inner and outer ring. The ring should be made of durable plastic resin to provide a sturdy surface for applying the TPE foam coating. If the tool is made of a soft and comfortable material, it will enable you to lie on it for longer periods without feeling irritated or uncomfortable. If possible, you should visit a physical shop to try using them before choosing the most comfortable yoga roller wheels to take to your home gym.


Size
Size is another issue of concern whn it comes to choosing a yoga wheel that is right for your wants and needs.
Size is largely determined by the diameter of the yoga wheel; the larger the diameter the bigger the size of the tool. The yoga wheels have different sizes depending on the manufacturer and the target audience. For instance, the yoga wheels targeting children and the female audience may generally be smaller than those that target male yogis. Bigger sizes are also great for taller individuals and athletes who would love to stretch their muscles and relieve muscular tension without feeling uncomfortable in the process. Since these pieces of equipment come in different sizes, it is important to pay attention to this feature. If you are a taller individual, you should carefully consider the dimensions when shopping around for your ideal stretching tool.
Fortunately, the product description page often contains sufficient information to help you decide whether the size is large enough for you. Most manufacturers clearly indicate the diameter of the ring among the product features. It might not be easy for you to perform some moves or poses if the dimensions do not suit your size or requirements. To find what works best for you, you need to be aware of your size, particularly the height. Regardless, doing some research on your own could make it easier for you to choose the yoga wheels that are appropriate for your size.


Durability
This feature is somewhat self-explanatory but it is one that must be carefully considered nonetheless.
People consider durability in virtually every product they buy. No one wants to be buying a replacement product on a regular basis because the preceding one broke or malfunctioned. This is perhaps why many people would rather pay more for a product that would last longer than spend a few dollars on what might break after a few instances of use and the same applies to various brands.
If you are going to invest in the best yoga wheels, you have to be ready to do some research to ensure you end up with the right product that would serve your best interest. Everyone wants a high-quality or durable product that would outlast most other average products on the market. The yoga roller wheel is expected to bear the entire weight of the individual or user, which less durable products are unlikely to offer. The yoga wheels crafted from durable materials will support your weight while maintaining the durability of a high-quality product. In addition, there are high chances that high-quality stretching tools also reduce the risk of injury.
Expert Interviews & Opinions
Most Important Criteria
(According to our experts opinion)
Experts Opinion
Editors Opinion
Users Opinion
By Default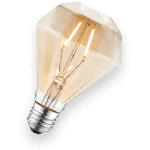 Cork or PVC, what's the difference?
A lot of yogis love cork accessories--in fact, there are whole yoga studios that utilize cork floors in their space. Cork provides a moisture resistant environment as well as excellent grip. It delivers a comfortable and cushioned environment where you can focus on your pose and not worry about a lack of stability or support.
PVC, on the other hand, is more rigid and great for beginners. Many have additional ingredients added to them to make them more moisture resistant than others.
Both are great options, so base your decision on what you prefer.
Using your Yoga Wheel
Before using your yoga wheel make sure to establish where you fall in regards to beginner, intermediate, or pro. If you are looking to use a yoga wheel to increase your flexibility a bit then you will probably be more careful with it then more experienced yogis who are already proficient at the wheel, and are just trying to extend their pose furher. Overall, anyone can benefit from the yoga wheel, just make sure to ensure you are doing everything in a safe environment as well as correctly.
Other Factors to Consider


Style
The design is also a very important factor to consider. While this might not be much of a functionality issue and does not affect performance, it greatly determines your motivation to use the yoga wheels. You don't want to buy the best yoga wheels you won't be using because it lacks the aesthetic appeal needed to motivate you. If the yoga wheel is appealing to your eyes, you are more likely to enjoy using it than if you disliked the colors. The visual appeal of the wheels should make you feel like you want to use it more often. Fortunately, many manufacturers ensure the yoga wheels come in a variety of colors to give the users a wide range of choices. Take your time and examine the design of the yoga roller wheel to determine whether you would enjoy using it every day of your training.


Bottom Line
The practice of yoga is not new to the world of exercise and fitness, meditation, and physical therapy and health. Advanced yogis know the importance of practicing good form when exercising. They also understand that continuous growth is important when you want to achieve your fitness goals. In this regard, there is a fairly new stretching tool or piece of equipment in the world of fitness, namely the yoga wheel. The yoga wheels are quickly stamping itself as an authority in the world of the exercise form and meditation. The must-have yoga wheels are known for helping to improve their flexibility, enhance core strength, boost balance, and relax the mind and muscles of the body.
Having the right fitness tool could dramatically change the way you approach fitness and training. For instance, the yoga wheels could help you to stretch in a way you never imagined you would. Training with the right yoga wheels is the first step toward achieving your training goals. If you are like most runners and athletes, you would understand that it reaches a time your training hits the plateau phase, where you don't seem challenged enough to grow. Finding new, creative ways to train can make all the difference. For runners who would like to find alternative ways to challenge themselves and improve their physical and mental health, performing stretches could provide the healing or physical therapy needed to experience growth.
Don't forget to check out other home gym essentials for your at-home yoga sessions.
Yoga Mats https://runnerclick.com/best-yoga-mat/
Yoga Blocks https://runnerclick.com/best-yoga-blocks-reviewed/
Yoga Shoes https://runnerclick.com/best-yoga-shoes-reviewed/
Yoga Pants https://runnerclick.com/best-yoga-pants-reviewed/
Yoga Bags https://runnerclick.com/best-yoga-mat-bags-reviewed/
Frequently Asked Questions
q:

What is yoga wheel?

a:

Just as the name suggests, this is a sturdy and durable ring used to perform various yoga stretches and poses. The ring of the yoga wheels is often 12-13 inches in diameter to accommodate various sizes.

The yoga wheels are designed to help you increase your flexibility, balance, and core strength. While the yoga wheels are most widely associated with the wheel pose and other inversion poses, however, it is actually a very versatile tool that will help you build a strong yoga foundation not matter what level you consider yourself to be.
q:

Who needs yoga wheel?

a:

If you are an advanced yogi or thinking about practicing yoga, then you probably need this stretching equipment. Just as with any other exercise regime, the yoga practice also reaches a point where you feel you have hit the plateau phase, where your practice can't seem to progress. This is where you need to find more creative ways to exercise. You need to introduce fitness equipment to help you perform more complex moves, stretches, and poses. The yoga wheels is a fitness tool will help you to perform in ways you never knew you would. You will stretch and relieve tension from your muscles and body, allowing you to relax and focus more on other tasks.
q:

How does yoga wheel work?

a:

There are numerous benefits attributed to using this stretching tool. To begin with, users have reported increased strength and stamina. It also supports other moves and helps to prevent injury. Some moves such as backbends can cause injury if not performed properly. However, with the right tool in place to support the back and complex movements, users can enjoy doing inversions as well. The wheels work as scaffolding, thereby giving the user the peace of mind needed to focus on the stretching technique.

With the right tool, you can be sure that you will retain the right posture throughout the exercise. These yoga roller wheels have also been associated with improved flexibility, as it allows the individual to stretch further due to increased confidence. A person will be willing to go the extra mile knowing that they have the right support to prevent potential injury. It has also been known to enhance safety and relieve pains and aches. Performing stretches with the right tool brings the soothing effect that athletes need to manage discomfort and soreness. They also make it easier to perform backbends, which can be difficult for many beginners.
q:

What is a good yoga wheel?

a:

The best stretching equipment should possess the right features or properties to help support your fitness, stretching or posing goals. In general, the features of a great tool include lightweight construction for easy movement and stability, comfort with extra padding, the right size to accommodate the athlete's height, durability, environment-friendly, and budget-appropriate.

Also, keep in mind that you have to find something that works best for you. If you want something with maximum grip because you sweat a lot you may want to look into a PVC yoga wheel. On the other hand, if you want something that is better cushioned, then you may want to consider a cork yoga wheel.

There are more eco-friendly options, latex-free options, and some that are more odor and moisture resistant than others, In the end, you need to keep in mind your personal preferences and what you need. There is no "best" yoga wheel for everyone or a one size fits all solution, instead, you have to find the one that checks all of your boxes.
q:

Where can I get a high quality yoga wheel?

a:

Many people wonder where to find the right stretching tool for the job. Fortunately, the advent of online shopping has made it easier to shop, order, and pay for products online--although of course, you can still find a lot of options in most retail or sports stores.

All of the yoga wheels are available on Amazon, they are all specifically available in the American market, and almost all of them are also available on the Canadian and United Kingdom Amazon markets as well. If you want, you can also buy these directly from the retailer if that is something you prefer. Make sure to take a look at all of the specs of the product to determine the overall quality, checking in with actual reviews from users can also be really helpful as well.
Subscribe to our newsletters