Best Yoga Wheels Reviewed & Rated for Quality
last updated
Apr 24, 2019
If you're a yoga enthusiast, then you may be on the hunt for the best yoga wheels for your practice. Regardless of your expertise level, all yogis can benefit from the best yoga wheels, so take a peek at our list and find yours!
Flexibility
, balance, and core strength are the key physical components of yoga. The best yoga wheels will help you push yourself further and enhance these three vital components to your yoga practice yoga. You may have seen, or used, one of these yoga wheels and, whether you're trying to perfect your "wheel" pose or push your flexibility a little further, you'll find the best yoga wheels on our list below will definitely help you do that!
In a Hurry? The test winner after 15 hrs of research

UpCircleSeven
Why is it better?
Improves flexibility fast
Improves balance much faster
Helps to develop core strength
Increases blood circulation
In a
Hurry? Editors choice:

Test Winner: UpCircleSeven

15
Researched Sources
2115
Reviews Considered
15
Hours Researching
17
Products Evaluated
Application
Weight
Comfort
Size
Durability
By Default
In Depth Review Top 10
UpCircleSeven
Pete's Choice
Seigla
Gaiam
Mindful Yoga
REEHUT
Yoloha
JBM
SukhaMat
BodyGood
Table of contents
Criteria Used for Evaluation
Other Factors to Consider
Frequently Asked Questions
Sources
10 Best Yoga Wheels



Improves flexibility fast
Improves balance much faster
Helps to develop core strength
Increases blood circulation
May not able to hold much weight
Some athletes may find it too small
This back opener/ back stretcher allows you to perform perfect backbends to help release muscle tension that might build up in your back and hips. It is a fun way to stretch the shoulder muscles and relax the entire body. This UpCircleSeven product provides the support you need while ensuring you remain confident when practicing relaxation. The best yoga wheels will also decompress the disc and release back tension within minutes, making you feel like the pain is literally melting away.
Read more
Improves Flexibility
Using this secret stretching prop could help to improve your overall flexibility much faster than stretching without one. Performing certain poses opens you up to deeper stretches for enhanced flexibility.
Improves Balance
This prop helps to improve your balance and leaves you feeling more stable. Trying new poses allows you to exercise and use your muscles in a way you have never imagined.
Cost and Value
The prop helps to improve flexibility and balance while developing core strength and increasing circulation. If you want to tighten your core to perform better as an athlete, the prop could just be what you need. You can have it for a few dollars.



Free eBook with rejuvenating the poses
Helps to improve balance
Massages the whole spine and shoulders
Great for people with lower back problems
May break under too much weight
Can be a bit small for some athletes
This ground-breaking yoga accessory will take your performance to another level. The best yoga wheels could help athletes to improve their posture and balance. The non-slip prop is very convenient and balanced to help athletes complete their poses with ease. It is also durable and reliable, giving the users peace of mind when doing their stretches. Pete's Choice non-slip design also offers the hands and feet a great sense of stability.
Read more
Superior Quality Construction
The yoga wheel has been crafted from superior quality materials to give it a durable look and feel. The 100% high-quality ABS material is durable and can serve you for longer. It is also safe and extremely comfortable to use.
Enhances Balance
This dharma wheel brings life-changing benefits guaranteed to impress any fitness enthusiast. It helps to enhance the runner's balance and improve posture. It massages the entire spine, leaving the athlete feeling re-energized.
Cost and Value
This is great for runners and athletes looking to improve their balance and flexibility. It helps to massage the spine, shoulders, and lower back. It comes with a free eBook to guide you on how to perform 16 poses. It is also highly affordable.



Melts away tension
Releases muscular tightness
Can support up to 600 pounds of weight
Provides luxurious comfort
Can have a strong smell
Not everyone will find the size appropriate
Whether you want to deepen your stretches, strengthen your core, or increase flexibility, the Seigla brand will help you conquer some of the most challenging poses with ease. The body is a temple and needs to be taken care of to help in reaching your fitness goals. The best yoga wheels are designed for runners who are also yoga lovers to support their fitness goals every step of the way.
Read more
Melts Away Tension
A buildup of stress and tension can cause the muscles of the body to tighten. This tool, as a part of the best yoga wheels, helps you to literally melt away the tension, leaving you feeling rejuvenated.
Soulfully Engineered
It is designed with Seigla precision and passion by yogis to support yoga lovers worldwide. You will be able to focus on your practice and attain your goals.
Cost and Value
Every tool is stress-tested to hold up to 600 lbs without bending or cracking. You can be sure that it will serve you for longer and support your stretching goals. It is also fairly priced.



Available in Cork, TPE rubber, or PVC
Well-cushioned
Helps you relieve tension
Gentle on your joints
Delivers non-slip grip
Lightweight
Great for both beginner and advanced yogis
Prevents odor and bacteria build-up
The rubber and PVC versions are not as durable
Gaiam is one of the most well-known brands in the yoga community. so it comes to no surprise that their yoga wheel is a part of the best yoga wheels. It comes in a few different colors to choose from and is also available in cork.
Read more
Assistance in Backbends
This yoga wheel has a closed cell design to prevent odor build up and increase the overall grip it provides. It provides adequate cushioning and grip to assist you with your backbends--whether you are trying to go deeper into the pose or are just starting out.
Assistance in Inversions
It is lightweight and durable and made to deliver a no-slip grip. Whether you are a pro or just starting out with more challenging inversion poses, you will find that the Gaiam yoga wheel will help you feel secure in your pose while also helping you push yourself further every time.
Cost and Value
The Gaiam weel is priced pretty averagely for a high quality, durable, and well-rounded yoga wheel. It will help you push yourself further to achieve the poses you are working on, which makes it a great option from our best yoga wheels list.



Sturdy construction and designed for durability
The TPE padding cushions the spine
Provides the luxurious comfort needed by the body
Improves flexibility
Can be hard and uncomfortable
The lightweight construction may compromise stability
This eco-friendly choice is ideal for anyone who is mindful of the environment. The wheel is a part of our best yoga wheels list because it is injected with TPE foam to ensure it retains the lightweight-construction needed to support mobility and flexibility. It can also improve the spine's flexibility while assisting backbend poses. Using Mindful Yoga can help improve balance, the range of motion, and core strength, allowing you to achieve good overall health.
Read more
Built to Last
The sturdy and lightweight construction is made of durable material and built to last. This is the type of product you buy once and focus on achieving your stretching goals.
Optimal Comfort
The TPE padding provides the cushion needed to support movements that target the spine. Your body will get the luxurious comfort your body needs to perform complex stretches.
Cost and Value
The brand boasts a lightweight and sturdy construction designed to last longer. It can improve flexibility and core strength. The prop will change how you have been changing your practice. In addition, it is highly affordable when compared to the other best yoga wheels.



Sweat resistant and provides the comfort grip practitioners need
Anti-bacterial to keep the germs away
Durable TPE plastic for maximum support
Improves flexibility
The padding can be too thin for huge individuals
The cushion part may come off over time
Whether you want assistance to perform handstands or perfect advanced backbends, this wheel will help you with your stretching goals. Strengthen your core and improve your balance by stretching using one of the best yoga wheels, which also provide deeper variations. You will feel like the stretches are literally melting away your stress. The 6-page eBook (included) helps to provide directions on how to perform some poses.
Read more
Hybrid TPE Foam
The wheel is designed with hybrid TPE foam to ensure sweat resistance. The material is also anti-bacterial to prevent the growth of bacteria across the prop. The extra padding provides comfort and grip.
Deeper Spinal Stretches
This stretching tool provides the assistance you need to perform poses and backbends. From improving core strength to enhancing balance and flexibility, the stretching tool can help you achieve the perfect body you have always imagined.
Cost and Value
The anti-bacterial and sweat resistant design helps to prevent bacterial growth and provides a good grip. It sturdy and durable design is compact enough to support up to 440 pounds of weight. The device is also pocket-friendly.



Made of eco-friendly material
Handcrafted in the US
Latex-free
Durable
Can hold up to 250 pounds
Prevents odor and bacteria build-up
30-day refund if you aren't happy with it
If you are looking to live a more stress-free life then yoga is an excellent practice to try out. The Yoloha yoga wheels are an excellent addition to your practice and they will help you push deeper every time you use the best yoga wheels. They come in many beautiful designs to choose from, so if you want an effective yoga wheel that also looks unique, then this is the way to go.
Read more
Use
This is a cork yoga wheel that is durable, cushioned, and prevents moisture from accumulating. They are made by woodworkers in the United States, so they are carefully crafted and put together. They are latex free and it is designed to prevent slips from occurring. It provides excellent stability and support and can be used for anything--from backbends and inversion poses to balance and general flexibility poses.
Durability
This yoga wheel can work for individuals who weigh up to 250 pounds and it is designed to be odor and bacteria resistant. It will prevent moisture from accumulating and is made of non-toxic, eco-friendly material, which is making it a great option form the best yoga wheels list.
Cost and Value
These yoga wheels are made by a small business in the United States. They are carefully handcrafted and built to last, they are also made of eco-friendly materials and come in fun and unique patterns to choose from. They are really expensive, but the company offers a 30-day refund period if you are not happy with your yoga wheel.



Suitable for both beginner and advanced enthusiasts
Made of sweat-resistant material
Highly durable and can outlast other similar products
Relieves stress and tension in the muscles
The padding may come off after a while
May cause back injury if not used correctly
For improved backbends and stretching, you might want to try out this stretching tool. It is great for runners who like poses and stretching, allowing them to improve their flexibility. It can be a very effective pain relief, especially for those with back pain. It is safe, durable and designed to outlast most other brands currently selling best yoga wheels.
Read more
Portable and Lightweight
The inner ring features ABS material that can withstand high temperatures. It is also durable and lightweight, allowing users to perform several poses. It supports many poses and practices.
Sweat-Resistant
The external mat is made of TPE material, which is better than the PVC used in most other stretching tools. You will no longer worry about sweating when doing your stretches.
Cost and Value
It is perfect for athletes who want to perform poses and stretches. The TPE material makes the product more durable than most of the other alternatives on the market. In addition, it is pocket-friendly.



Opens the chest and improves breathing control
Improves lung capacity
Enhances spinal flexibility
Builds back and core strength
It looks and feels as if it will break during practice
Some people may not like the color and look of the prop
This must-have stretching tool is effective when it comes to pushing the athlete to practice complex poses. It can help you to take your practice to another level. The simple yet elegant design provides the support needed to guide different poses, including inversions and backbends. It will help you improve your balance and flexibility. Practitioners can also deepen their postures through poses.
Read more
Enhances Yoga Postures
The tool has been credited with helping practitioners to achieve deeper stretches and take poses to another level. It greatly supports creativity and enhances balance.
Deepens Yoga Poses
The prop provides a creative and fun way to practice and open the chest for better breath control. Users have reported improved flexibility and balance. From loosening tight muscles to enhancing backbends, this stretching tool has proved very useful in helping practitioners to achieve their fitness goals.
Cost and Value
It is great for runners and athletes who feel that their training has hit the plateau phase and would appreciate new, creative ways to take the practice to another level. It also comes with a printed and eBook pose instructions to guide practitioners to perform their poses. It is great for both beginner and advanced yogis. In addition, it is highly affordable and can be obtained for a few dollars.



Great for athletes looking to enhance flexibility and mobility
Helps to improve backbends
Reinforced for an extra layer of support
Made of anti-slip ABS material
The padding may not be even
The wheel size might not be ideal for everyone
The 13-inch stretching tool is great for athletes and runners looking to enhance their strength and mobility. Many athletes and fitness maniacs have used it to enhance their flexibility and relieve the pain in their spine. Strengthen your core by exercising using one of BodyGood's stretching tools and enjoy the flexibility supported by this wheel. It also comes in 3 different colors to match personal colors.
Read more
Unmatched Durability
The company boasts unparalleled durability to allow the athlete to focus more on the workout and less on safety. The foam padding also provides the extra support needed to allow heavier individuals to stretch.
Free Instructional Video
A well-trained and qualified BodyGood coach walks you through various versatile exercises to jump-start your sessions. The video is great for both the beginner and advanced enthusiasts looking to relieve their body of the stress and tension.
Cost and Value
The company specializes in manufacturing reliable training equipment to enhance the health and life of athletes. It is good for the body and mind, allowing you to boost your concentration on other tasks. It is also designed for the individual who would like to get in shape without breaking the bank when compared to the other best yoga wheels.
Criteria Used for Evaluation


Application
Everyone who practices yoga uses certain tools and best yoga wheels to help enhance their performance and perfect their workouts.
Accomplished yogis all over the world cannot get enough of the best yoga wheels, though many people have only seen it when attending the classes or reading fitness magazines. Regardless, many people have been looking to improve their yoga poses by introducing the yoga wheel to their stretching routines. With so many brands on the market, many runners, athletes, joggers, yogis, and stretching enthusiasts often get confused when shopping for their ideal stretching equipment. The numerous manufacturers of the best yoga wheels are not making it any easier for the user to make a decision. However, users have to know what to look for when shopping for their ideal best yoga wheels. For instance, they have to understand the features of the best yoga wheels and match them to their fitness goals. You have to evaluate whether you need the best yoga wheels to take your stretching skills to another level. While there are so many of the best yoga wheels on the market, there are certain key factors to consider before you choose the right best yoga wheels. Below are the criteria for evaluating the best brands to help take your fitness and training to the next level.


Weight
Yoga is all about moving freely and allowing the body to stretch in its natural form so you need a yoga wheel that allows you to move freely.
You should feel light for your body to move freely. This makes it even more important to choose a brand that is light to move when needed and yet heavy enough to avoid moving too much and compromising stability. Light best yoga wheels are easier to transport and work with, but extremely lightweight-construction tools tend to be a little unstable when doing stretches. The convenience offered by using tools of the right weight cannot be overemphasized. Lightweight-construction tools can be moved to any position within the home gym area. They are very easy to carry and can be transported to wherever you want to train without being a burden.
You might want to consider the total weight of the best yoga wheels before deciding whether you want to buy them. There are many advantages to working with a light stretching tool, including the ease of movement. You can easily move or roll over the wheel when stretching without much difficulty. However, the downside is that a very light tool may not provide the stability needed to support various stretches. Extremely lightweight tools tend to be unstable and may not provide the support you need to have confidence in the piece of equipment you are using.
In contrast, a heavier prop has several advantages. To begin with, the best yoga wheels can be very stable. Many users feel confident when using a tool that is heavy enough to hold their weight. If you are a bit heavier, you need to go for stretching tools that weigh a bit more. However, the tool should not be too heavy to prevent free movement. The practice of yoga requires the utmost flexibility and movement, which a heavy tool might not provide. This means the wheel should be heavy enough to provide the stability needed to assure the practitioner of safety, as nobody wants to fall down while rolling on the wheel.
If possible, you should find out the actual weight of the best yoga wheels you intend to purchase. Regardless, you should find the right balance so that the tool is light enough to allow easy movement and yet heavy enough to provide the stability needed to support bodyweight movements while stretching.


Comfort
Comfort is equally important if you are going to stretch for longer periods so having good support tools is a must!
Comfort is also linked to safety, as comfortable stretching tools are also considered safe. To ensure safety, manufacturers of the best yoga wheels have designed them to provide the basic level of comfort that would enable practitioners to focus less on comfort and more on the actual stretches or poses. Apparently, some brands tend to offer different levels of comfort, depending on their design and the material used to make the outer ring. Some wheels are designed with a TPE foam coating on the exterior to provide comfort. If you are going to support your back while doing stretches on the prop, the material that comes into contact with your back should feel comfortable.
Others are crafted from sweat-proof/ sweat-resistant materials to enable them to feel comfortable even when the practitioner sweats on them. Performing some stretches and poses can present a lot of challenge for the practitioner, and this might lead to excessive sweating that can be very uncomfortable. A few others are made of anti-bacterial materials to enable them to prevent the growth of disease-causing bacteria that could interfere with the athlete's training progress. If you are going to choose your ideal brand, you need to pay close attention to the design of the best yoga wheels.
In particular, examine the materials used to make both the inner and outer ring. The ring should be made of durable plastic resin to provide a sturdy surface for applying the TPE foam coating. If the tool is made of a soft and comfortable material, it will enable you to lie on it for longer periods without feeling irritated or uncomfortable. If possible, you should visit a physical shop to try using them before choosing the most comfortable best yoga wheels to take to your home gym.


Size
Size is another issue of concern whn it comes to choosing a yoga wheel that is right for your wants and needs.
Size is largely determined by the diameter of the yoga wheel; the larger the diameter the bigger the size of the tool. The best yoga wheels have different sizes depending on the manufacturer and the target audience. For instance, the best yoga wheels targeting children and the female audience may generally be smaller than those that target male yogis. Bigger sizes are also great for taller individuals and athletes who would love to stretch their muscles and relieve muscular tension without feeling uncomfortable in the process. Since these pieces of equipment come in different sizes, it is important to pay attention to this feature. If you are a taller individual, you should carefully consider the dimensions when shopping around for your ideal stretching tool.
Fortunately, the product description page often contains sufficient information to help you decide whether the size is large enough for you. Most manufacturers clearly indicate the diameter of the ring among the product features. It might not be easy for you to perform some moves or poses if the dimensions do not suit your size or requirements. To find what works best for you, you need to be aware of your size, particularly the height. Regardless, doing some research on your own could make it easier for you to choose the best yoga wheels that are appropriate for your size.


Durability
This feature is somewhat self-explanatory but it is one that must be carefully considered nonetheless.
People consider durability in virtually every product they buy. No one wants to be buying a replacement product on a regular basis because the preceding one broke or malfunctioned. This is perhaps why many people would rather pay more for a product that would last longer than spend a few dollars on what might break after a few instances of use and the same applies to various brands.
If you are going to invest in the best yoga wheels, you have to be ready to do some research to ensure you end up with the right product that would serve your best interest. Everyone wants a high-quality or durable product that would outlast most other average products on the market. The best yoga wheels are expected to bear the entire weight of the individual or user, which less durable products are unlikely to offer. The best yoga wheels crafted from durable materials will support your weight while maintaining the durability of a high-quality product. In addition, there are high chances that high-quality stretching tools also reduce the risk of injury.
Expert Interviews & Opinions
Most Important Criteria
(According to our experts opinion)
Experts Opinion
Editors Opinion
Users Opinion
By Default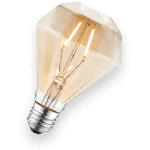 Cork or PVC, what's the difference?
A lot of yogis love cork accessories--in fact, there are whole yoga studios that utilize cork floors in their space. Cork provides a moisture resistant environment as well as excellent grip. It delivers a comfortable and cushioned environment where you can focus on your pose and not worry about a lack of stability or support.
PVC, on the other hand, is more rigid and great for beginners. Many have additional ingredients added to them to make them more moisture resistant than others.
Both are great options, so base your decision on what you prefer.
Using your Yoga Wheel
Before using your yoga wheel make sure to establish where you fall in regards to beginner, intermediate, or pro. If you are looking to use a yoga wheel to increase your flexibility a bit then you will probably be more careful with it then more experienced yogis who are already proficient at the wheel, and are just trying to extend their pose furher. Overall, anyone can benefit from the yoga wheel, just make sure to ensure you are doing everything in a safe environment as well as correctly.
Other Factors to Consider


Style
The design is also a very important factor to consider. While this might not be much of a functionality issue and does not affect performance, it greatly determines your motivation to use the best yoga wheels. You don't want to buy the best yoga wheels you won't be using because it lacks the aesthetic appeal needed to motivate you. If the yoga wheel is appealing to your eyes, you are more likely to enjoy using it than if you disliked the colors. The visual appeal of the best yoga wheels should make you feel like you want to use it more often. Fortunately, many manufacturers ensure the best yoga wheels come in a variety of colors to give the users a wide range of choices. Take your time and examine the design of the best yoga wheels to determine whether you would enjoy using it every day of your training.


Bottom Line
The practice of yoga is not new to the world of exercise and fitness, meditation, and physical therapy and health. Advanced yogis know the importance of practicing good form when exercising. They also understand that continuous growth is important when you want to achieve your fitness goals. In this regard, there is a fairly new stretching tool or piece of equipment in the world of fitness, namely the yoga wheel. The best yoga wheels are quickly stamping itself as an authority in the world of the exercise form and meditation. The must-have best yoga wheels are known for helping to improve their flexibility, enhance core strength, boost balance, and relax the mind and muscles of the body.
Having the right fitness tool could dramatically change the way you approach fitness and training. For instance, the best yoga wheels could help you to stretch in a way you never imagined you would. Training with the right best yoga wheels is the first step toward achieving your training goals. If you are like most runners and athletes, you would understand that it reaches a time your training hits the plateau phase, where you don't seem challenged enough to grow. Finding new, creative ways to train can make all the difference. For runners who would like to find alternative ways to challenge themselves and improve their physical and mental health, performing stretches could provide the healing or physical therapy needed to experience growth. So here we presented a list of top 10 best yoga wheels reviewed for quality.
Frequently Asked Questions
Subscribe to our newsletters