10 Best Zero Drop Running Shoes Reviewed
last updated
Nov 28, 2018
Running keep your body healthy and increases your overall
endurance
and performance.
Thanks to updated technology, many Sports brands have been able to develop shoes that are meant to increase their overall performance; this is where the zero drop running shoe comes in. These shoes offer firm cushioning and minimal toe-heel
drop
, which is beneficial for runners who enjoy the unique
natural
running "feel" they deliver along with the health benefits they provide.
31
Researched Sources
10k
Reviews Considered
36
Hours Researching
25
Products Evaluated
Breathability
Protection
Flexibility
Outsole
Durability
By Default
In Depth Review Top 10
Altra Torin 3.0
Merrell Vapor Glove 2
Brooks PureCadence 6
Nike Flex Fury 2
Vibram FiveFingers Bikila
New Balance Minimus MT10v1
Vibram FiveFingers KSO EVO
Merrell Pace Glove 3
Altra Escalante
Vibram FiveFingers KMD Sport
Table of contents
Criteria Used for Evaluation
Other Factors to Consider
Frequently Asked Questions
Sources
10 Best Zero Drop Running Shoes
Comfortable
Lightweight
Supportive
Made for wide feet
Durable
EVA midsole
Well-cushioned
Breathable
These shoes are highly comfortable and supportive. They have a wide foot toe space with enough cushioning, which provides the right support for your wide feet.
Read more
Materials and Construction
These shoes are made of high-quality materials and feature a rubber outsole and an EVA midsole. These features not only boost comfort but also offer great durability.
Comfort
These are comfortable and breathable. They also offer more cushioning than other zero drop shoes and are or really lightweight. They will keep your feet cool and dry and ensure your runs are comfortable.
Cost or Value
These are priced a little above average but are well worth the cost since your feet are secure and you feel comfortable with minimal chances of getting an injury with the perfect support.
Very lightweight
Long-lasting and dependable Vibram outsole
Mesh lining and footbed have odor-wicking technology
100% vegan-friendly construction
Not as durable as some other options
May fit a bit large and you may have to size down.
Merrell Vapor Glove 2 is a solid barefoot running shoe that is able to function well. Its security is made to be comfortable and precise, and its flexibility is next to the natural movement of the runner's foot. It is a great option for everyday training.
Read more
Materials
The footbed of Vapor Glove 2 has been integrated into one unit with the outsole. In turn, this gives the runner a minimalist and barefoot-like running experience.
Comfort
The upper part of this shoe is made from mesh and TPU materials, which offer a secure and breathable coverage for your foot. These keep your feet warm and comfortable during each step.
Cost or Value
The cost of this shoe is very affordable. The Merrell Vapor Glove 2 is definitely worth the price, small as it may be, considering the valuable features the brand provides.
Secure foot-hugging FIT
Sole traction is good
Appropriate cushioning for low drop shoe
A light shoe
Attractive silhouette
Good for speedy runs
Breath-ability
Not as durable as other pairs
This shoe is a good performing updated shoe, enhanced performance resulting from a light-weight shoe which gives very good stability and long-lasting comfort. You can up your pace and the shoe is highly responsive on those hard running surfaces. The shoe gives a minimal drop backed up by the right level of cushion factor to ensure you are comfortable and protected for long runs.
Read more
Material and Construction
The designed in high-quality foam platform feels nicely responsive, well built in shoe tech in the form of the built-in support system which effectively balances foot pronation. Very good FIT for the foot stabilizing shoe upper which shapes and fits the contours of your feet. Breathability is well designed for the upper materials and protection is solid through the responsive and durable sole which has proven to give good surface traction.
Comfort
The shoe has positive feedback from runners for being very comfortable and there is equal positive feedback about the light weight combined with comfort which runners feel from the shoe. The shoe is proving itself for speedy runs over short to medium distances. The FIT is assured through the foot-hugging shoe upper, which not only support stability but also performs very well for breathability to ensure dry comfortable feet.
Cost and Value
The shoe retails within an affordable cost range and you get a good performing shoe to add to your gear. Moreover, it has very positive runner comments regarding the appealing shoe design and the good choice of colors.


Durable
Flywire knit cables
Comfortable
Lots of color options
Breathable
Supportive
Flexible
Contours to the shape of your foot
Dual-density midsoles
Lots of color options available
These are one of the more affordable shoes on our list, which is why they are at the top of our list. They offer great features, are durable, and will keep your runs comfortable; so we are sure you will love them.
Read more
Materials
These shoes are highly durable and made of high-quality materials. They have a breathable mesh upper and durable rubber outsoles.
Comfort
These shoes are comfortable, flexible, and supportive. They utilize dual-density midsoles that provide you with a custom fit by contouring the shape of your foot.
Cost and Value
These come at an average price but can be a bit more expensive depending on the color you choose. They are highly comfortable and made of a quality material to boost durability.
5

. Vibram FiveFingers Bikila
Excellent foot protection
It is very light and flexible
Almost fits like a sock
Comes in different colors
Has been reported to have tight toe pockets
Vibram FiveFingers is the perfect shoe for different conditions and seasons. It is flexible from the toes to the collar. You are guaranteed of maximum grip on any terrain; the design of the shoe is amazing as well. It is available in standard running shoe length.
Read more
Construction
The Bikila provides a unique velcro fastening mechanisms that are fast and simple; polyamide stretch fabric it is used to allow for maximum breathability. Designed to grip on slippery terrain.
Comfort
The Vibram FiveFingers are designed to be like a second layer of skin on your feet. They fit tightly around your foot and are perfect if you want to feel like you aren't wearing shoes at all.
Cost and Value
A good price for a good shoe. The price is not too much or too demanding; just a perfect price. You are guaranteed a highly comfortable pair with a great design.
6

. New Balance Minimus MT10v1
Very lightweight
Very good grip on slippery surfaces
Highly flexible
Quite affordable
The lack of cushioning can take getting used to
Not a good choice for a heavy heel striker
The New Balance Minimus are designed to disappear on your feet. The wide toe box will allow your feet to splay naturally and they can be worn without socks.
Read more
Materials and Construction
The flexible synthetic mesh upper is breathable and lightweight. The Vibram outsole provides minimal cushioning but an exceptional grip on slippery surfaces.
Comfort
The New Balance Minimus can be worn comfortably with or without socks. The wide toe box has plenty of room for wider feet.
Cost and Value
The Minimus costs as much as an average pair of running shoes while offering a unique design that runners with wide feet will appreciate.
7

. Vibram FiveFingers KSO EVO
Good price for the value
They provide a lot of flexibility
These shoes will be perfect for races
Great design and style
Some buyers said that the shoes could be more durable
This is one of the most iconic shoes from Vibram. This is a big hit among people who want to start barefoot or toe shoes. They will be great for running on roads. These shoes have sock-like fit so why not to try them out.
Read more
Materials
This one is made from the polyester blend. This means that these shoes are really breathable even when it's hot outside. Many runners said that they really like the lacing system as it's very easy to put the shoes on and off. These shoes are also very easy to wash.
Comfort
These shoes are extremely lightweight and there are many sizes to choose from. There's special XS Trek technology that provides more stability and comfort to your feet.
Cost and Value
We must say that these shoes are totally worth every dollar and in addition, they're not expensive. Also, these shoes look good with the rest of the outfit and we really like the black-grey version because it's really hard to see mud or dirt on this. If you're a fan of minimalistic construction, these will be excellent for you.
Sure traction on both dry and wet surfaces
They give an incredible barefoot feeling
Barefoot style trail runner with traditional lace closure
Great balance and natural weight distribution
They are easily prone to wear and tear
The fabric separates from the rubber sole easily.
This feather-light trail shoe gives you absolute freedom with zero-drop ground contact. Its breathable mesh upper molds to the foot for an unhindered stride.
Read more
Breathability
Made with long-lasting M-select fresh that prevents your feet from sweating and prevents moisture from affecting the freshness of the shoe.
Comfort
Designed with lug patterns that provide stability in any condition. With no logs placed beneath the arch, your foot flexes naturally for greater comfort.
Cost and Value
Great price for great product. The shoes aren't expensive and would definitely give you a good return on investment.
Durable and lightweight shoes
Much better protection than Vibram shoes
Many attractive colors
Quite affordable
It's relatively hard to find the right size
There are many sizes available for these excellent Altra shoes so you can enjoy the great fit, perfect drop and comfort.
Read more
Materials and Construction
The outsole is made from slip-resistant rubber and the upper is made of engineered knit. The combination of these two guarantees maximum comfort and you would feel less strain on your feet.
Comfort
Despite being zero drop shoe, there's a little amount of cushioning which adds more comfort. The shoes are extremely soft and they have a great fit. they are considered one of the great shoes for people who need a wide toe box.
Cost and Value
The cost is quite similar to the value of the previous shoes on our list. These are good quality shoes that are not considered barefoot running shoes. When it comes to colors, there are more vivid ones but generally, runners prefer simple black/ grey version.
10

. Vibram FiveFingers KMD Sport
AEGIS Microbe Shield prevents the unpleasant odor
These are quite breathable
They can be washed in the machine
Stylish design
Some buyers encountered problems with sizing
This brand is a real giant when it comes to zero drop shoes. If you want to run on the road and you don't need any additional arch support, then you can't do much better than these Vibram shoes.
Read more
Materials and Construction
This is the next shoe that has a lightweight design. These shoes aren't intended only for runners but generally for cross-training and many others.
Comfort
There's added cushioning in the footbed for more comfort. There aren't any laces but there are special straps to keep your feet locked in the shoes.
Cost and Value
This is a good price for a good pair of running shoes. There are many technologies used here so you can be sure that these shoes will let you feel comfortable and you won't regret buying them. All the Vibram shoes look similar. The barefoot running is not for everybody but if you want to have a zero drop and also enjoy the feeling of running without shoes, they will be great for you. There aren't many colors to choose from but many runners tend to choose more vivid colors.
Criteria Used for Evaluation

Breathability
Breathability depends on the material employed in the upper portion of the shoe. The more breathable they are the more they allow humidity and heat to escape, thus keeping your feet cool and dry. This is especially important in warmer climates and for people who have the tendency to sweat excessively.

Protection
Many of the zero drop running shoes we evaluated are also minimalist running shoe designs that have very little cushioning or protection. Many of the shoes on our list have very abbreviated toe caps or completely lack one. If you are prone to stubbing your toe then try to select a pair that is a bit burlier. However, not all zero drop shoes are minimalist designs. For example, Altra offers models with generous amounts of cushioning and plenty of protection.

Flexibility
The human foot is an incredibly complicated structure so it's important to use a shoe that allows for its full range of motion. Cushioning and burly overlays often impede flexibility so try to find a shoe that doesn't sacrifice flexibility for easier manufacturing or durability. Furthermore, if you prefer more rigid shoes, then minimalistic shoes may not be the best option for you because they create full range of motion, which can actually improve your agility and prevent injuries.

Outsole
Here we look at the thickness or thinness of the shoe. Many zero drop running shoes have thin soles while others–like Altra shoes–may have more cushioning. Thick running soles help to protect your knees and provide you with excellent shock absorption. Now, if you primarily run on soft trails then you may be able to get away with a thinner sole. Here it's important to assess your personal goals and needs as a runner and choose a shoe that is in line with your lifestyle. However, you may find that some thin-soled running shoes can be just as protective as some thicker soled shoes and can offer just as smooth of a ride.

Durability
It's important to consider durability because we all want a quality shoe we can rely on for as long as possible. Here we look at the lacing system, the material the shoe is made of, how durable the outsole is, and how they stand when put to the test.
Expert Interviews & Opinions
Most Important Criteria
(According to our experts opinion)
Experts Opinion
Editors Opinion
Users Opinion
By Default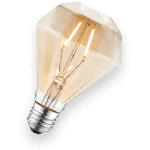 Take Some Time To Try
When transitioning into zero-drop shoes from traditional running footwear, you are simply going to have to get used to the fact that you're losing out on some cushioning. This is going to result in discomfort, but only at first. As you take more time to try running in these forms of footwear, any pain you experience should disappear unless you're somehow suffering from a running-related injury.
Zero Drop Doesn't Mean Zero Durability
Another thing to keep in mind is that many of these shoes offer just as much longevity and overall protection, if not more, than traditional running shoes with a high heel-to-toe drop. You don't have to worry about accidentally breaking these shoes, especially when it comes to Vibram products.
Other Factors to Consider

Support
A common complaint among runners has to do with the narrow fit many of them provide. Luckily, companies like Brooks, Altra, and New Balance manufacture running shoes designed for runners with wide feet. It's important to try on shoes before you purchase them to ensure they fit properly and when you find a brand you like you can typically come back to it time and time again.
If you have narrow feet or prefer a tighter fit, North Face and Asics may be a better fit for you.

Style
Remember that the style or appearance of a shoe should not turn you away from the option that is best suited for you. In fact, if you are willing to own a color option that is less popular you will probably be able to get them at a discount! Focus on looking for a shoe that meets your personal needs and that will provide lasting value. Don't be lured by gimmicks or flashy names and consider what your biggest priorities are in running shoes. However, if you love the style or appearance of a certain shoe it could help motivate you to lace up and stay running.

Use
The unique flat profile of zero drop running shoes make them a great option for a variety of activities outside of running. Running shoes without any heel to toe drop can be an excellent option for walking, or professionals such as nurses who are on their feet all day. They make great every day shoes that are sometimes recommended by podiatrists for treating plantar fasciitis. Zero drop running shoes are also very popular with competitive race walkers. Race-Walking (running's often forgotten sibling) is an Olympic sport that involves marathon distance races. Zero drop shoes are also a great option for strength training because of their flat profile which they share with weight lifting shoes.

Overall Fit
Although some people may tell you that everyone should be using running shoes with a 0mm heel to toe drop there are a few things you should know before committing yourself to a pair of your own. If you are already used to a more traditional 12mm heel to toe drop it will take some adjusting. It is recommended that you gradually begin using these type of shoes instead of switching over suddenly. Also be aware that there are currently limited options available for runners with high arches or who overpronate.
Zero drop running shoes can require an adjustment period during which you should only be running a fraction of your mileage in them. You must gradually allow your body to adapt to using different muscles and the slight change in your form. This means that if you are already a serious runner that you should plan on having at least one more pair of running shoes.
Frequently Asked Questions
q:
What exactly is a zero drop running shoe?
a:
A zero drop running shoe has the same amount of material beneath the foot at both the heel and toe of the shoe. There is no angle. They are designed to support a more natural running gait and discourage heel striking.
q:
What type of running are Zero Drop shoes intended for?
a:
Zero Drop running shoes can be found in a variety of styles intended for different purposes. Their are models available designed for everything from ultra-marathon distance trail races to your local 5k.
q:
Why am I more sore then usual after switching to zero drop shoes from my 12mm drop shoes?
a:
The change in your running form created by a lower heel to toe drop forces your body to use your muscles differently and activates some that weren't being used previously. It can take a few weeks for your body to get used to the change.
q:
Can Zero Drop running shoes really help my feet grow stronger and improve my posture?
a:
Although it is possible that these shoes could help strengthen your feet there have been any controversial claims that have been made that you should be cautious of. Buying a pair of shoes wont fix your posture or strengthen your body without your own honest effort.
q:
Who uses Zero drop Running Shoes?
a:
A majority of runners are heel strikers who use traditional 12mm drop shoes. There are high level runners who have been successful using Zero Drop shoes. Many members of the Ultra running community swear by the zero drop designs. Runners like Anton Krupicka have popularized their use.
Sources
Competitor,

Running Website

,

Mar 11, 2014

,
Let's Run More,

Online Running Publication

,

Nov 07, 2015

,
Well Within You,

Wellness Website

,

Mar 29, 2015

,
Subscribe to our newsletters