Our Favorite Drawstring Bags Tested & Fully Compared
last updated
Sep 19, 2019
No matter what type of runner you are, having one of the best drawstring bags can make your life a whole life easier! These bags make it easy to bring everything you need without weighing you down and ensuring you can stay hands-free.
The best drawstring bags can easily carry your water, wallet, keys, phone, and so much more—you can even throw in a spare change of clothes if you need to! So, if you are tired of stuffing your pockets, a drawstring bag is a great way to go.
So, whether you want a drawstring bag to take on your run because you'd rather not use a
fanny pack
, or if you just want something smaller than a gym bag to take with the gym with you then you will love the selections featured below!
Check them out!
In a Hurry? The test winner after 9 hrs of research

SoccerWare Legendary
Why is it better?
lot of storage space
comes in a selection of unique styles and colors
extra durable
In a
Hurry? Editors choice:

Test Winner: SoccerWare Legendary

4
Researched Sources
1.1K
Reviews Considered
9
Hours Researching
13
Products Evaluated
Comfort
Materials
Ease of Use
Value
Size
By Default
Our Favorite Drawstring Bags





lot of storage space
comes in a selection of unique styles and colors
extra durable
Pricey
Maybe to large for some
This drawstring bag works well for multiple sports, running included. This bag can hold everything you need for your athletic endeavors, plus it works hard to stay fresh and odor-free.
Read more
Comfort
Runners reported that this bag was extremely comfortable to carry. It features padded drawstrings to provide a protected fit for the athlete.
Materials
This drawstring bag is made from durable, waterproof materials. The entire bag is double stitched for added durability. It also comes with vented pockets to keep the contents of your bag odor-free and dry. The drawstrings are cotton which makes them extra soft.
Ease of Use
Drawstring bags can be very versatile and handy to have around. This bag has all the features you want and need which makes it a perfect choice for anyone who is looking for an easy to use drawstring bag to carry all of their gear and supplies with them.
Value
This bag is slightly more expensive than the average bag on our list. Some users had a hard time swallowing the price, but they should remember that this product comes with a 60 day money-back guarantee which makes it a smart investment.
Size
Its extra-large capacity is so that the athlete can carry all of their gear, no matter what sport they participate in. However, runners really appreciated this bag as an all-purpose athletic bag. It is even large enough to fit a laptop safely, making a good choice for students and professionals too.





lifetime warranty
huge variety of colors and styles
superior fit
affordable
Not suggested for any one activity
The #2 product on our list is brought to us due to its overall high quality. For starters, the Adidas Alliance 2 Sackpack comes in a lot of colors. It also is extremely comfortable, features multiple spaces for your athletic needs, and has some of the highest overall ratings on a variety of different sites.
Read more
Comfort
Reviewers love the lightweight, comfortable drawstring fit that this bag has. This bag comes with a variety of smaller pockets to help keep you organized. While some other bags tend to feel cumbersome and bulky once they add additional pockets, this one is able to do it in a way that is still streamlines and lightweight.
Materials
This bag is made from a variety of synthetic materials. The inside of the bag is water-resistant and insulated to ensure that any spills won't leak out.
Ease of Use
The Adidas Alliance 2 drawstring bag is a great choice for runners or anyone who enjoys the great outdoors. It has great storage capacity so you can bring everything you need for your ended walks, runs, and outings. It is comfortable, durable, and versatile- everything you need in a drawstring bag!
Value
Reviewers were impressed with the cost. This bag offers more features than some of the more expensive ones and still manages to be less expensive. Plus, it offers something that no other bag on our list can: a lifetime warranty.
Size
This bag has many different compartments. There is a zippered pocket outside of the bag and a vented compartment to hold your water bottle along the side. Because of these different areas, the best use for this bag is as an all-around gym bag[infographic]. It has enough room and organization to fit it all!
3

. PUMA Team-sport Formation





affordable
large size
multiple color and style options
Should not be worn while preforming activites
It should come as no surprise to athletes Puma's Teamsport Formation gym bag made it onto our list. Just like with all things Puma creates, this bag is functional and fashionable.
Read more
Comfort
The bag itself is more structured than other drawstring bags. The sides of the bag are made using structural piping. This is good for keeping your items organized in your bag, but it doesn't translate to a very comfortable bag for you to wear.
Materials
This bag is constructed using a combination of nylon and water-resistant synthetics. This bag won't absorb odor or sweat and repels water. It can be wiped clean because it has almost a vinyl feel to it.
Ease of Use
When it comes to easy use design, the PUMA Team-sport Formation is a prime example of why drawstring bags are so popular. It is easy to use, comfortable to carry, has plenty of room, and looks great to boot! It can be used to transport a wide range of gear and supplies making the PUMA Team-sport Formation bag perfect for runners like you.
Value
One of the key reasons this bag made it to our list is because of its value. It offers more than the traditional drawstring bag, and athletes reported that it is impressively durable, and yet, it costs much less than the products higher up on our list.
Size
Reviewers loved this bag as a gym tote. It is large and fits all of their gym gear including shoes, clothing, and toiletries. Because of the structural design elements, this drawstring bag is not suggested to be worn while performing activities.
4

. Under Armour Undeniable





additional pockets
variety of color options
light weight and perfect for long distance hikes / travel
Not as thick as the standard backpack
While technically this might not be 100% a drawstring sack, this bag was one of the top choices to include on our list. This bag combines both a traditional backpack as well as a lightweight. drawstring style. It comes in a variety of color choices and it's easily adjustable.
Read more
Comfort
Runners reported that they love how lightweight this bag is - perfect to carry for those long-distance hikes.
Material
This bag is 100% polyester. This ensures that the bag is water-resistant (to an extent), comfortable, lightweight, breathable and moisture-wicking.
Ease of Use
If you are looking for a great drawstring bag that is easy to use then you need to check out the Under Armour Undeniable Sackpack. It is a prime example of why drawstring bags are so popular. With a highly portable design that is also comfortable to carry, durable to last, and easy to use, this is a great back to take with you when out on a run or at the gym.
Value
Reasonably priced and great value when you consider the versatility, design, comfort, and storage capacity you get with the Under Armour Undeniable Sackpack!
Size
This bag is great for and has a lot of pockets for organization. Runners said it is great to store items such as keys, phone, credit card etc
5

. Loctote Flak Sack Sport





theft proof
water proof
ultra comfortable material
high quality
Loctote made it onto our list because it comes with some of the highest reviews on the market. This is not a bag for the casual athlete who is looking for something to toss their gear into and go. This is bad for the person who takes security and quality very seriously. The Loctote Industrial Bag Co makes great bags, and this model is uniquely designed to appeal directly to athletes.
Read more
Comfort
The folks over at Loctote are serious about providing the highest quality bag to their customers. Runners loved the fit and feel of this bag. It rides higher on the bag and adjusts easily for an individualized fit. The material is soft against the skin and does a great job of wicking away moisture so the skin doesn't get irritated.
Material
This bag uses some of the newest, most cutting edge technologies. It is made from a water-resistant material. The HMWPE slash-proof material guarantees that the bag will stay free from rips and tears. The outside is also coated with a stain repellent layer to keep the bag looking newer longer. What sets this bag apart from others is that it is 100% theft-resistant. It can be locked up and it is made with a material that can't be slashed open.
Ease of Use
This is a bag that is impeccably designed and created. It boasts theft-proof engineering and is made using the highest qualities. The higher cost is worth the benefits of great design and an easy to use set up that is appreciated by runners everywhere.
Value
The only reason this bag did not make it into our top three is because of the price. It is well over three times as expensive as the other drawstring bags on our list. This is not a bag for those who are looking for a carelessly made bag to carry around.
Size
This bag is a multi-purpose athletic bag that can be used for a variety of sports and activities. Since it provides a theft-proof guarantee, this bag is perfect for travel as well.





Sturdy construction
Good price for the quality
For some users, it could be a little bigger
Do you want a high-quality back with many colorful options? Nike has something that may be interesting for you then- the NIKE Alpha drawstring bag.
Read more
Comfort
The main compartment is very spacious so you can store even clothes there. The access to the compartment is very quick. The drawstring closure works very well. On the front, there's a zippered pocket where you can keep more precious belonging.
Material
The material is a strong point. Users said that even after many tests and trail, it lasted for a very long time. The material is also breathable, it won't leave a sweaty stain on your back. The fabric is water-resistant so it works well even in more rainy conditions.
Ease of Use
The NIKE Alpha drawstring bag is a very versatile and easy to use bag that makes it easy to safely and securely transport your gear and any supplies with you as you hit the trails or head to the gym. It is designed to be comfortable, functional, versatile, durable, and affordable!
Value
Considering that this is the backpack from Nike, we were really happy when we discovered that it won't cost more than 21 dollars. This is a good deal for a high-quality product.
Size
Reviewers tested it for many sports and activities. It won't be great for very demanding sports but for a more low impact, it will be excellent. Users praised this bag is very good for taking on the gym.





Fashionable
Water repellent
Roomy
Adjustable straps
Not suited for extreme activity
Pricey
Kaukko is a bag for the individual who cares about looking good as much as they care about function. This is one of the only bags on our list that can easily masquerade as an everyday bag. It is durable enough to use for athletics but good looking enough to wear on campus.
Read more
Comfort
This bag includes a few key features that make it ultra-comfortable to wear and carry. The first is the unique drawstring straps on this bag are actually adjustable. This is rare for a drawstring bag. Another is that the Kaukko drawstring sports backpack is also extremely lightweight. While it can carry a lot inside of it, it still feels very lightweight.
Material
The material of this bag is similar to others on our list; however, the unique combination of fabrics give it a unique look. It is made from a polyester & oxford mix. This creates a material that feels almost like denim but looks like canvas. It is also water repellent.
Ease of Use
The Kaukko drawstring bag is made to be used quickly and easily for all of your gear transportation needs. It is made to be used quickly and easily and has all the features you want and need in a convenient bag- the Kaukko is perfect for any runner to have on hand!
Value
It is slightly higher than some of the other bags on our list. However, since the stitching on this bag is all reinforced, it makes for a highly durable bag that is a great value.
Size
Since this is one of the best-looking bags on our list, athletes loved this bag as their everyday carry. Many also used it for their school supplies. In terms of athletics, many runners loved this bag for yoga. All runners agreed that this is a great travel bag too.





This is very versatile product- great for sports, travelling and everyday use
Users said that for this price, this is very durable product
Nice design
You can't completely lock the backpack in case of rain
Perhaps this brand is less known but they are worth trying especially when it comes to buying a good drawstring pack. If you want to hit the road, let us how you G4 free backpack.
Read more
Comfort
You can carry many things inside, from smaller thinks to clothes. For more organized storing the items, you can put your belongings in front zipper Pouch and inside pocket for more precious belongings like keys or wallets. You can fold it up easily and put inside the bigger bag or suitcase. The shoulder straps are fully adjustable.
Material
This bag is made of nylon. This is water repellent material at the front. There's also mesh fabric to boost the ventilation. However, you must be aware that mesh fabric isn't water- repellent. The G4Free is available in many colorful options.
Ease of Use
When you want a bag that is portable, comfortable, durable, and easy to use then you need to consider the G4Free drawstring bag. Its design is such that it gives you multiple ways t use it and also keeps all of your gear safe and secure while also making sure you can access it easily when you need to. The G4Free is a perfect example of a versatile and affordable drawstring bag!
Value
This one is definitely on the cheaper side. As we've mentioned before, this brand is less known but they do produce good quality backpacks so they can be a good alternative if you don't want to spend too much on the pack but you still want quality and durability.
Size
Runners enjoyed using it while running, it didn't slide down. Many users also used them for walking and jogging, they claimed that these backpacks were good. In general, it's a multipurpose pack that can be used for sports activities and also for shopping.





low cost
multiple color options
available in sizes small, medium, and large
The Alpaca Go drawstring bag is a no-frills, high-quality bag for the athlete that is looking for something simple and well made to store all of their athletic gear in. The brand name of this bag isn't extremely well known, and this translates to a lower price for athletes.
Read more
Comfort
Athletes loved the overall design of this bag and claimed that it was very comfortable to wear. The drawstring straps on the Alpaca Go are thicker than most which provide added cushioning to the athlete and less chance of friction or irritation.
Material
The key features that runners loved about this bag is that it is made from a completely water-resistant material. Additionally, the front of the bag is constructed using a highly breathable netted mesh.
Ease of Use
Simple in its design, this drawstring bag is easy to use and can b used for hiking, running, at the gym, and anywhere else where you need portable, easy to use, secure storage for your gear. It is made to last and is designed to be light yet durable, the perfect combination in a drawstring bag. Check it out for yourself!
Value
This is certainly one of the least expensive bags on our list. Overall, this is a great bag, but a few reviewers commented that the bag began to come apart much sooner than they would have liked.
Size
One of the unique elements about this bag is that the large size can fit an entire basketball which makes this bag a great option for activities that require larger equipment. This bag also comes in a small and medium option too.
Many colors to choose from
Good price
Have you been looking for high-quality gym bag? Well, if you have, we've got one more product from Nike. Check it out!
Read more
Comfort
There's a zippered pocket at the site, you get the very easy access to the most needed belonging. There's interior divider so you can easily store your gear. This bag is a little smaller than most other products on our list. However, it's still packable enough.
Material
It's made of Polyester. This material is water-resistant, it keeps your gear dry.
Ease of Use
Well, it will be great for taking on the gym or for a walk or jog.
Value
The pricing is very reasonable, it's not too high and you can easily find this one on sale. It is a perfect addition to any runner's gear collection and is a smart investment to make!
Size
Though it is the last bag on our list, the Nike Brasilla drawstring bag is still a great choice for runners who want a quick and easy way to bring their supplies and gear with them wherever they go. It is lightweight so it won't add a lot of weight to your load. It is durable and will hold up to the wear and tear of use. It is a perfect bag for casual runners and seasoned pros alike!
Criteria Used for Evaluation
Expert Interviews & Opinions
Most Important Criteria
(According to our experts opinion)
Experts Opinion
Editors Opinion
Users Opinion
By Default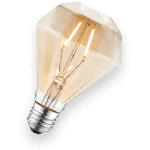 Take the pressure off
Drawstring backpacks are popular today because their basic design is made to take the stress off your shoulders. This allows you to carry your gear and supplies easily without the stress and pain of carrying bags in your hands.
And an additional benefit is that they are a manageable size which also helps make them easy to carry and also helps make them less of a pain to carry.
Cool Kids
Another factor that makes drawstring bags popular is that they are just so cool looking. From old to young, beginner to seasoned pro, anyone can benefit for the stylish look of a high-quality drawstring bag!
It is easy to find a bag that fits your wants and needs and you a sure to find exactly the bag that will make your runs easier and more enjoyable!
Other Factors to Consider


Style
To many, looking good is just as important as fit and value. Drawstring bags come in many different styles, colors, and designs. While not everyone cares about the look of the bag, many do, and it is important to consider the color and style options to find the drawstring bag that is right for you.
Some brands offer multiple colors and patterns while others are only offered in the most basic color combinations. It is easy to find bags that complement your style and that looks good with the rest of your running gear, so be sure to check out the stylish choices w have featured here on our list!
All in all, there are a ton of great-looking options for you to choose from, so you don't have to worry about not finding something you like. Once you have found the perfect drawstring bag or drawstring bags, there is nothing wrong with you wanting something that looks great. In fact, no matter what gear you get, you should always look AND feel great!


Weight
There is a delicate balance when it comes to weight in regards to drawstring bags. You do not want your bag to be heavy and bulky because that will add weight to your load and make it harder to carry the things you need to bring with you. However, you also do not want your bag to be so thin and flimsy that it rips and tears and can't hold what you need it to hold.
We did our best to find bags that balanced the weight as evenly as possible so you get both an easy to carry bag as well as a bag that is durable and tough. Weight is something all runner think about when it comes to their gear so we made sure it was part of our criteria too as we looked for the best drawstring bags available.
However, it is important to keep in mind that the bag itself will not be what weighs you down. If you stuff it with stuff until it is about to explode, then no matter how lightweight the drawstring bag is, it will still weigh you down. Make sure to have what you need on you and nothing more if you want it to be lightweight enough to run in.
Frequently Asked Questions
q:

Are drawstring bags washable?

a:

Most drawstring bags can be hand washed. For the most part, you don't want to toss them in the washer machine. Because of their water-resistant materials, they can be flipped inside out and wiped with a cloth and cleaning product. Make sure to follow the instruction on the tag to ensure you get the most out of the drawstring bag you decide to get.
q:

How much should I expect to spend on a drawstring bag?

a:

Like all running gear, there is always a range that you should expect to pay. We included products on our list for the runner on a budget as well as the runner looking for a top of the line product. At the end of the day, you should not expect to spend more than you can afford to, so if you are on a strict budget make sure to keep that in mind!
q:

Can I work out while wearing my drawstring bag?

a:

Certain brands market themselves as being good to wear while performing your activity whether it be cycling, hiking, or even running. This is not the case for all bags, so research should be conducted before purchasing. That being said, there are plenty of options that you can use for your favorite activities so don't worry about not finding something that works for you!
q:

Are all drawstring bags waterproof?

a:

Not all, but most are at least water-resistant. It is the nature of the synthetic material. This is a good feature because you want to keep your belongings safe and dry in the bag. This is especially important for those of you who live in areas where the weather likes to surprise you--with one of these bags you can make sure your belongings don't get wet.
q:

Can I use these bags for shoes?

a:

Most of these bags are not your traditional backpack. If you end up putting a heavy book in these bags it can cause tearing/small holes. Not only that but if you throw shoes in your drawstring bag it will definitely weigh you down. If you want to pack shoes in a bag you can certainly do so in some--just don't expect to easily carry it around.
Subscribe to our newsletters