10 Best Soap Brands for Dry Skin
last updated
Aug 28, 2019
If you're on the hunt for the best soap brands for dry skin, then you've come to the right place. Here we'll go over the best options available—so if you're tired of dealing with dry skin and the pesky symptoms that come with it, you need to check out our top picks.
Those of you who deal with dry skin know just how important it is s to invest in the best soap brands. The selections featured on our list will
moisturize
your skin and ensure your skin feels soft and remains itch-free.
Winter will be here in no time, so those of you who know you deal with dry skin in the wintertime will want to take note of the options that will work for you. We've made sure to include body washes, soap bars, and brands that offer both—so there's something here for everyone.
Enjoy!
In a Hurry? The test winner after 11 hrs of research

CeraVe
Why is it better?
Available in soap bar and body wash options
Free of sulfates and parabens
Soothes and protects your skin
Great price
Approved by the national Eczema association
In a
Hurry? Editors choice:

Test Winner: CeraVe

4
Researched Sources
1.3k
Reviews Considered
11
Hours Researching
20
Products Evaluated
Product Purity
Potency
Effectiveness
Features
Value
By Default
10 Best Soap Brands for Dry Skin



Available in soap bar and body wash options
Free of sulfates and parabens
Soothes and protects your skin
Great price
Approved by the national Eczema association
Not many options when it comes to scent
When we did our research, we found that the Cerave brand is one of the most popular brands currently out there for those of you who deal with dry skin. If you need to moisturize your skin and prevent the symptoms that come with dry skin, then you will love this one.
Read more
Product Purity
This brand features ingredients that are safe to use and that won't irritate your skin. It is completely free of parabens and sulfates and is even recommended for those of you who suffer from eczema by the national eczema association.
Potency
As far as potency goes, this one ensures that your skin is cleaned without causing any irritation. It also remoisturizes your skin and protects your skin from over-drying too soon.
Effectiveness
This product is recommended for individuals who deal with eczema as well—which means it is really effective for those of you who have dry skin.
Features
When it comes to features, you will find this brand offers soap bars and body washes for you to choose from—so there is something for everyone. It uses ceramides to soothe and protect your dry skin.
Value
Available at a great price, this is a great option for all types of budgets. It is effective and, although it is not offered in many scents, it will leave you feeling fresh and clean.



Moistens the skin
Lasts longer
Nice fragrance
Lathers easily
L'Óccitane Soap is 100% vegetable oil and nourishing shea butter. Although the soap is expensive compared to others, it is big in size with a clean refreshing lemon fragrance. The soap foams gently and cleanses the skin while preserving its natural moisture balance.
Read more
Product Purity
The rich Shea butter ingredient on the soap ensures that you do not need an after shower lotion.
Potency
The soap gives the skin the required moisture, and it leaves your body relaxed. It can be used on both sensitive and dry skin. It is gentle and can be used on the face without drying out.
Effectiveness
The bar also foams easily and this ensures that you will not need to use much of it.
Features
The soap comes in big sizes that last long. Having huge bar sizes ensures that the soaps last longer and can be used for washing the face and the whole body.
Value
The soap's scent is nice and after washing with it, you do not need a roll-on or any other perfume as it provides nice scent and leaves the skin soft. It is everything that you may desire in a considerably priced soap.



You can use some of them with or without water
Free of harsh chemicals
Options for all skin types
Dermatologist recommended
Can be a little pricey
Not scented
The Cetaphil brand is a big name for anyone with dry skin, sensitive skin, or any skin issues. If you want a brand that comes highly reviewed and recommended by many users who suffer from dry skin and other issues.
Read more
Product Purity
When we evaluated the overall product purity of this brand we found that it is free of harsh chemicals and is actually recommended by dermatologists because it does not clog pores.
Potency
This product is free of harmful ingredients but is potent enough to clean the skin for those of you who have sensitive and dry skin.
Effectiveness
If you want to hydrate your skin, Cetaphil has a lot to bring to the table. Not only does it effectively remove your skin of makeup, impurities, and so much more, but it also ensures that your skin gets rehydrated every time you wash your hair.
Features
Some of the soaps made by this brand can be used with or without water—so if you are in a bind you can still wash your face when you need to.
Value
Depending on which Cetaphil soap you go with, you might end up spending more than the average price for soap.



Perfect choice in winter
Affordable
Readily available
Cleanses efficiently
It does not dehydrate the skin
Its scent may not suit some consumers
Not that moisturizing
When used for cleaning purposes, Dove would not dry your skin after use, unlike numerous other regular soaps that would be sold to you on the market. Therefore, if you are looking for something of exceptional quality for the right price, then this is the type of soap you should buy.
Read more
Product Purity
With every use of this soap, you are assured of the fact that your skin would stay smoother, softer and more glowing with every passing moment. There is no better way to spend your money other than buying a suitable soap that works well with your skin type.
Potency
This brand has an outstanding moisturizing capability that would leave your skin feeling supple and very smooth.
Effectiveness
It is gentle on the skin with good cleansing capabilities so that it becomes easy for any consumer to retain his or her skin's moisture day after day.
Features
Regardless of the price at which you may have to purchase this item, it goes without saying that every purchase made for such a product would be worth it. This is because of the product's innumerable benefits. For instance, you can use this beauty product on a daily basis on your hands, face, and body.
Value
This brand may be pricey; however, the fact that it serves a greater purpose beyond its cleansing purpose makes it worth buying.



Moisturizes your skin
Has natural omega oil
Great for all users
Available as a body wash, soap bar, and cleansing cream
A little pricey
No sent options available
This is another big brand when it comes to soaps for dry skin. Not only is this brand safe for the whole family to use, but it offers a lot of excellent benefits specifically for those of you who deal with dry skin.
Read more
Product Purity
As far as product purity goes, this brand is free of harmful chemicals that can cause irritation for those of us with dry and itchy skin.
Potency
Perfect for those of you who want to make sure your body is cleansed and free of impurities, you will find that Eucerin offers everything that you need.
Effectiveness
If you want a brand that covers all of your needs and remoisturizes your skin so you get relief from those pesky symptoms that come with dry skin, then you will love this brand.
Features
When we took a look at the features, we found this is a great brand for everyone in the family—even your little ones. It also features Omega oils that are naturally derived in order to ensure your skin is soft and moisturized. It is also free of scents, so if you have sensitive skin, you will love it too.
Value
In terms of value, the Eucerin brand is worth every penny. It is a little pricey but definitely a great option for those of you who have dry skin.



Fresh scent
Moisturizing
100% natural
No residues
Safe to use
No irritation or drying
Gentle on the skin
Fresh scent
Moisturizing
100% natural
No residues
Safe to use
No irritation or drying
Gentle on the skin
For those parents who would want the best products for the continued good health and wellbeing of their kids, Burt's Bees is the type of soap to buy. You need quality soap to use in bathing your child with the aim of making sure that the baby is squeaky clean and with very smooth skin for a healthy living.
Read more
Product Purity
Besides it having been made with natural ingredients, the bar would also be gentle on your child's skin even the newborn babies.
Potency
What makes part of this product's ingredients include natural buttermilk that is moisturizing with outstanding cleansing properties.
Effectiveness
It would be the perfect choice when you need to use it on delicate and sensitive skin as it can be used to cleanse the entire body.
Features
The soap serves the important purpose of softening and soothing the skin and it would not leave behind any leftover soap residue that can be quite irritating on the delicate skin of a child.
Value
This considerably priced commodity has been medicated tested and approved to be suitable for use on delicate skin. It has no parabens, phthalates or petrolatum of any kind. It offers a clean fresh scent after every usage. It is safe to use and very effective.



Great price
Different scents available
Softens and moisturizes your skin
Some users don't like the consistency
If you need some serious moisture replenishment for your dry skin, you will love the Shea Moisture soap brand. This soap is great for both men and women and comes in a lot of different options for you to choose from, so there is an option for almost everyone.
Read more
Product Purity
When it comes to product purity, this brand uses raw shea butter that has been given the organic certification to ensure you can trust the ingredients in the product. It also features Frankincense and Myrrh, Vitamin A, and fatty acids in their ingredient list.
Potency
The ingredients used by this brand ensures your skin stays well-hydrated, moisturized, and soft every time you use it. It features enough of each ingredient to ensure your skin stays soft, moisturized, and nice and hydrated throughout the entire day.
Effectiveness
Thanks to the use of certain ingredients, this brand will make your skin glow and look great. It features anti-aging ingredients that will help protect your skin from further damage and fast aging.
Features
This is the perfect brand for those of you looking for a gentle and effective soap or dry skin that is still available in several scents for you to choose from.
Value
If you are on a budget, you will love this brand. This one is more cost-effective than other options and is a great option or most users—especially if you want an option that offers different fragrances to choose from.



Affordable
Feels mild
Contains herbal ingredients
Pleasant honey and milk fragrance
It does not dehydrate the skin
It does not moisturize the skin
Himalaya can be obtained as a single package that contains just a single soap that weighs 125 grams a piece. If you desire quality for considerable pricing then this is the kind of soap you need. For those who have used it, they could attest to the fact that the soap softens the skin and it also serves the vital role of hydrating the skin with every use.
Read more
Product Purity
This brand uses turmeric and neem to provide you with a clean and safe soap that is mild enough for those of you who deal with dry skin.
Potency
For the best outcome of use, it is advised that one applies it at least two times in a day.
Effectiveness
The best thing about this product, when compared to the numerous options that are found out there, is that it can be used by individuals who have different skin types without them ever worrying about the dire effects of the soap on their skins. You should be able to remain comfortable with the type of soap you use and this brand would ensure that you are never disappointed.
Features
It not only acts as one of the best soaps to treat dry skin, but this soap also has a pleasant honey smell that helps eliminate unwanted odors.
Value
At its reasonable pricing, this soap can work well for both men and women. It can be applied on the face and body. After applying on your skin, you could gently massage the parts of the body it is applied on for the best outcome at the end of the day.



Moisturizing
No strong scent
Affordable
Face and body use
Scent is barely noticeable which would not be a positive for some consumers
Mountain Ocean would be an exceptional choice for your vacations at the beach. It would be perfect when used for after-sun care. It works well for people with fair and sensitive skin so that if you start using it, you would find yourself using it all year round even in the showers.
Read more
Product Purity
The fact that the scent of this brand is not easily noticeable is one of the reasons why people who do not prefer products with strong scents would love it from the word go.
Potency
This particular soap smells great with every use and it has a luxurious lather that makes it easy for the consumer to use it as a shampoo if need be. Even if you may be against perfumed products once you try this brand out, you would definitely love it. Besides, the scent is not too strong for anyone to withstand.
Effectiveness
It can be used effectively for showering as well as shaving.
Features
Its moisturizing quality, as well as the good scent that it offers, are the countless reasons why a majority of consumers out there prefer this brand to several other options that are presently available on the market.
Value
The item is affordable and it would take good care of one's skin by ensuring that it stays soft and healthy day after day.



Moisturizes the skin
It is cheap
Foams quickly
Scent lasts
Very slippery and messy
Scent may be too strong for some consumers
Pears is a simple soap used for facial cleaning. It contains glycerin, which is important in skin moistening. This soap is effective in making the skin oily and smooth, and it is one of best soaps for a dry skin.
Read more
Product Purity
The soap is neatly packaged and it contains cardboard to place it when in use. It has a beautiful color scheme that is attractive to the eye. The color of the bar is clear golden tinted glycerine with a logo across it.
Potency
The packaging is unique and gives the allure of a high-quality product. The size of the soap is larger compared to other smaller brands.
Effectiveness
It has numerous benefits and it is one of the best when it comes to moistening the skin because it is oily. It also lasts long considering its low price.
Features
This brand of soap makes showering a very lucrative experience for any consumer. The scent is not too strong and neither is it too weak to suit the interests of varied consumers out there.
Value
The price of the soap is affordable compared to other soaps of the same size and purpose. It is a high-quality soap acquired at a good price.
Criteria Used for Evaluation
Expert Interviews & Opinions
Most Important Criteria
(According to our experts opinion)
Experts Opinion
Editors Opinion
Users Opinion
By Default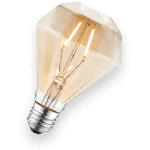 Organic
Organic and more natural made soaps will be much more gentle on your skin, then most chemical packed soaps. Pay attention to the ingredients you are putting on your skin.
Dont over wash
While washing your hands, face, or whatever it may be, don't over wash. It reduces your natural oils and causes severe dry skin.
Other Factors to Consider


Use
The hardness of soap determines how long it will last and the level of lather. If you are going to shop, look for a soap that is hard because it is heavy and lasts longer. You want a soap that lasts longer and will save you money, and you will have used it. Hardness also ensures that the soap does not crack when left for some time without being used.
Soaps are labeled on their wrappers their weight, and when you are shopping, you also consider looking at their weight, and how compact they are for ease holding when on use. Also, consider a soap that lathers easily as this ensures that the soap dissolves easily in water and it and once you use a little soap, the lather will be formed.
This ensures that a small portion of soap is used for a large amount of lather, and thus it lasts long. There are brands in the market that have the reputation of producing soaps that produce a lot of lather, and it is important to go with those brands. How the soap lavishes out is an important consideration since the faster it lavishes, the shorter it lasts.
When you are buying a dry skin soap, consider its hardness as it determines how long it lasts.


Bottom Line
Dry skin requires extra care, and not every soap type is meant for such a task. It is therefore important to consider which soap would be best for you. Avoid any product on the retail store shelf before determining your skin type. If you have dry skin and you do not get the best soap for your skin, it will do you more harm than good and thus research is important.
You have to review different dry skin soaps, know their features, the highlighted pros and cons and determine the best for your needs. It important that you avoid harsh soaps that will only continue to dry your skin as they remove the essential skin oils meant for moisturizing. There are many brands and you need to get the genuine brands as they are many which promise you moist skin though they are counterfeit.
You should look at the originality of the dry skin soap you intend to buy. Choosing the right soap for dry skin should not be a challenge when you have criteria that you will use as a guide. Although there are many dry skin soap brands competing for your attention, the guidelines and the features of the different soap categories will help you get the best soap for your dry skin.
Given the sensitive state of the skin, it would be unwise to rush into buying soap just because you think you may not have the time or that all soaps serve a similar purpose.
Frequently Asked Questions
q:

Can I return or exchange any of these soaps?

a:

Unfortunately, few soaps offer any type of return or exchange policy for you to take advantage of--which is why you need to make sure that you get something that fits your needs from the get-go.
q:

Are the pricier options better than the more cost-effective soaps?

a:

Because soap is something that comes into contact with your body, price should be the last thing you should think of when making your purchase. Ensure that you go for quality first because your continued good health would solely depend on such a decision.
q:

Can I use any of these soaps on my infant or child?

a:

Due to the baby's extremely sensitive skin, you should go for something mild, all-natural and with no strong scent. The soap that you select for your child should not leave behind any residues.
q:

Do any of these soaps offer different scents to choose from?

a:

In such a case, you need to consider the product's moisturizing quality, its fragrance, and how well it would work with your skin type all which would be determined by the ingredients of the soap.
Subscribe to our newsletters