10 Best Sof Sole Insoles and Inserts Reviewed
last updated:
Nov 04, 2019
If you are looking for the best sof sole insoles, you will find the top 10 best selection featured below. These insoles are the perfect addition for any runner or athlete looking for pain relief and added support and stability to prevent future injury.

Sof Sole has been around since 1991, and they have made quite a name for themselves. Not only are their insoles made of high-quality and durable materials that you can trust, but their insoles also come highly recommended by countless users.

The best sof sole insoles will help you improve your running performance, help you push yourself to the limit, and ensure that you get the support and stability you need during your runs. They are also comfortable, breathable, and durable—so you get a quality product you will love using for the long haul.

Check out our top 10 best sof sole insoles below!
This is the best product on our list that is currently in stock:

Performance ¾ Orthotic
Why is it better?
Might deal with your particular issues 'way cheaper than your orthopedist.
Solid long lasting build
Easily transferable between shoes
Since these are ¾ length insoles (no toes), there are less fit issues
In a
Hurry? Editors choice:

Test Winner: Performance ¾ Orthotic

4
Researched Sources
1.3K
Reviews Considered
10
Hours Researching
13
Products Evaluated
Support
Midsole
Size
Materials
Comfort
By Default
Criteria Used for Evaluation


Support
The right support is key when it comes to getting the right insole.
One of the primary reasons for insoles is to add support for your foot. Whether it is to help with high arches or flat feet or simply to assist with shock absorption and overall comfort, the best insoles are ones that feel good and support the foot. You can find insoles to improve your pronation, support your arches, improve balance and stability, and to reduce foot pain and fatigue.
The insoles on our guide were carefully reviewed for many factors, including support and how well they protect your feet and improve your performance. Foot arches can be grouped into 3 categories: high arches, low arches, and medium or normal arches. Products are available for these three categories, so knowing your foot arch type is one of the things that you will need to know before you make your purchase.
Without the correct arch support, you are likely to experience pain. Make sure to specifically consider your foot type and the type of support that you will need. Too much or too little support can be a bad thing so, regardless of how we rated the insole, you need to make sure you get an insole that will work for you and your specific needs.


Midsole
Try your insoles on before you buy if you can to make sure you are getting a midsole that is compatible with your foot type.
The midsole is the part of the insole insert that provides the bulk of the support structure. It is the firmer part that holds up to the wear and tear of your daily runs. There are various thickness and stiffness levels to choose from depending on how much support and flexibility you want and need for your shoes when you are out for a run or walk.
Midsoles are an important part of the insole design and were something we considered very carefully as we reviewed the products on this buyer guide. There are four footbed types that you will need to choose from to fit your foot: cushioned support arches, flat cushion arches, rigid arches (orthotic), and semi-rigid arches.
Your choice will depend on how your foot will bend and move as you run, and what level of support is most appropriate. You will know what your needs are after your meeting with your physician--this is an especially important step for those of you who may have special pronation or support needs.


Size
The right size is essential if you want to ensure your insoles are comfortable and fit correctly.
It is important to make sure your insoles are sized properly so they fit snug and comfortable in your shoes. You can find them in a nobler of sizes and every insole type will have different sizing parameter but all in all they are fairly easy to figure out when it comes to what size you are going to need to fit your shoes.
Our selection of insoles here was also selected based on how easy it was to get the right size and fit for a variety of foot and shoe sizes and styles. Insole sizing is often similar to shoe sizes, but each manufacturer will be a bit different. If the insoles fit a bit large, they can be trimmed before using.
Because of this, typically it is best to purchase insoles that are one size larger than your normal shoe size, then trim them if they don't fit quite right. Consult the company's sizing chart for more information, or shop in-store if you would like to try them on in person first. Make sure to measure your feet as well, to ensure you are getting the right sized insoles.


Materials
The material your insole is made of can make it or break it (literally), so make sure to get the right one.
Many different materials can be used in shoe insole inserts and the materials used will determine what the inserts are meant to do. Some provide cushioning while others are meant to support your arches. There are insoles made to reduce shock impact as you run and others are designed to less foot stress and pain.
The materials used in your insole inserts are important and is another factor we carefully considered as part of our selection criteria. Our goal is to help you get the best fit and support possible from your inserts. Materials used range from cork, gel, leather, and foam. Each material will have advantages for different people based on needs.
Typically, the foam is a good option for most people as it provides moderate cushioning, a good level of support, and is the best at relieving pressure. It's the best all-around option. Cork provides the highest level of support, but less cushioning. The gel is best for shock absorption but is less competitive when it comes to support.
Leather provides cushioning and comfort but may increase the price point of what you're purchasing. At the end of the day, you need to make sure you invest in a pair of insoles that are made of the right material to fit your needs. Make sure to check out reviews by actual users to learn more about what they have to say about insoles made from certain materials.


Comfort
If your insoles aren't comfortable you won't want to wear them--so make sure they fulfill your comfort needs before you purchase them.
The final factor to consider is how comfortable the inserts are and how they feel when you walk and run around with them day in and day out. You won't get much use or benefit from insoles that are not comfortable to wear or that do not feel good while you are out for a run. Comfort largely is a combination of all the other factors that come together and benefit the user.
We considered this aspect thoroughly in our reviews and selection process and all the insoles on this guide are ranked highly for comfort and ease of use. Comfort is important, as getting the right fit will help to prevent further pain while running. We encourage you to purchase your insoles in-store to make sure that you are getting a comfortable fit that will work for you.
Some of the Sof Sole insoles on our list offer more cushioning than others. This is because some of them are made to give you more support, but which one you get just depends on your foot type. Make sure you take a look at what real-world users have to say about each of the insoles on our list to learn more about what they have to offer when it comes to comfort.
Expert Interviews & Opinions
Most Important Criteria
(According to our experts opinion)
Experts Opinion
Editors Opinion
Users Opinion
By Default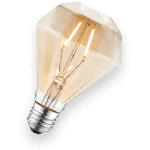 Choose insoles in person
If you know exactly what you need and do not have underlying issues to deal with lie high arches, flat feet, or pronation issues, you can get away with buying your insoles online.
But if you have kind of problems with your feet you are trying to help or address with insoles you are better off buying them in person so you can see immediately how they fit and feel.
Remember value over price
As with any piece of running gear, it is important to focus on value rather than the price tag. Investing in quality products and good gear at the start is a smart move and nine times out of ten, the better investment more than pays for itself.
Paying a little more for insoles that last, feel good, and help your feet truly cannot have a price put on them and they will be worth their weight in gold!
Other Factors to Consider


Value
Sof Sole insoles are generally moderately priced compared to other brands. Although they aren't the cheapest option out there, the quality is unmatched by other brands. They offer superb cushioning that functions well in many different environments, and they come in a wide range of colors, styles, and fits that are sure to suit any customer's needs.
The true value of insoles come from the use you get out of them and the benefits you gain from having them as part of your running gear attire. When you consider everything else other than the price tag then the true value of any product is able to be clearly seen. So, before you choose a pair of insoles make sure you are prioritizing your own needs and wants.
At the end of the day, we know many of our readers may be on a budget--or may just not want to spend more than a certain amount on a pair of insoles. Because of this, we made sure to include insoles that range in price, so there is something on our list for everyone. And, remember, more expensive does not mean better--so just make sure to get something compatible with your needs.


Water Resistance
When it comes to any type of insole, you need to make sure that it will work for you. Water-resistance is an important factor to consider because the last thing you want is a pair of insoles that will leave your feet hot and sweaty. When we took a look at the water-resistance capabilities of each of our product selections, we took a look at the following:
Moisture-Wicking Capabilities
Whether you are someone who deals with sweaty feet or simply someone who runs in a hotter climate, you are going to want a pair of insoles that offers moisture-wicking features. This feature will ensure that your feet stay cool and dry as well as prevent your insole from getting soaked in sweat--which would leave to chafing and blisters.
Odor Resistance
The best part about a pair of insoles that is water-resistant and moisture-wicking is that they are also often odor resistant. This means that they are made of a material that will keep odor at bay and will ensure that they don't start to reek. This will increase their overall durability and ensure that you can rely on them for the long haul.
Frequently Asked Questions
q:

Should i be cleaning my insoles?

a:

Insoles should be treated with the utmost care and should not be washed in the washing machine; they should be washed by hand, or for extreme dirt, by a soft toothbrush or sponge that will not damage the material. It is important that you take care of your insoles and clean them properly and keep them in good shape. The better you care for them the better they will support your feet.
q:

How often am I to change my insoles?

a:

These will depend on how often you are on the run. If you are a frequent runner, our advice would be to change them once you feel discomfort while wearing them. We also encourage our runners to own more than one set of insoles, as this prolongs their service life. Switching out insoles to match your activities can also be a way to make sure one insole does not wear out too fast.

Use one insole for running, another for walking, one for race day and another type for day to day activities.
q:

How do I know my size fit of insoles?

a:

It is important to check the sizing chart of your insoles as the insole size might be different than your shoe size. Sizing also varies from manufacturer to manufacturer, so be careful. We encourage you to make your purchase in-store to ensure that they fit properly, and can ask for assistance from store employees. If you do buy online and they fit a bit large, you can trim them to make sure they fit appropriately.

If in doubt it is usually always best to buy larger than you need and trim them to fit- too small and they will slide around and be uncomfortable in your shoes.
q:

How long will my insoles last?

a:

The durability of these insoles depends on your maintenance. Generally, Sof Soles produce great insoles that have the ability to take care of your feet for a long period of time, but also this will entirely depend with how well you want to take care of them. Regular maintenance involves washing your insoles according to care instructions.

How often you use the insoles and the wear and tear they endure will also impact their lifespan. Insoles will wear out more with frequent trail and gym running than they will with general walking and standing, so keep that in mind as well. At the end of the day, if you take care of the best sof sole insoles, they will take care of you as well!
Subscribe to our newsletters