Best Adidas Training Pants Fully Reviewed
last updated:
Mar 13, 2020
If you are on the hunt for the best Adidas track pants you will love this page! Here you will find everything thing you know when it comes to Adidas track pants as well as what to look for before making your purchase!

The best Adidas track pants will be comfortable, breathable, and allow for a full range of motion. Adidas is already a well-regarded brand all over the world, so it is safe to say that find the best Adidas tack pants was not an easy feat. A good pair of track pants can be easily layered, is adjustable, and are incredibly durable. Nowadays a lot of tack pants are also really stylish and available in different colors to choose from—so we know there is something on our list for everyone.

Take a look at our list of the best Adidas track pants below!
This is the best product on our list that is currently in stock:
Tiro 17
Why is it better?
Breathable fabric
Pockets that zip for storage
Zippered legs for tightness
Variety of available colors
In a
Hurry? Editors choice:
Test Winner: Tiro 17

3
Researched Sources
1.6K
Reviews Considered
12
Hours Researching
15
Products Evaluated
Materials
Breathability
Fit
Weather Resistance
Use
By Default
Best Adidas Sweat Pants Reviewed
Criteria Used for Evaluation

Materials
Fabrics can offer a combination of sweat-wicking technology, increased breathability, and protection from wind depending on their composition and blend.
We listened to user feedback in regards to the materials' ability to retain heat, provide ventilation, and its overall comfort while we made this list of adidas track pants which gave us the greatest amount of insight into what to expect from the different options.
This ensures that the materials' properties are one less thing for you to have to worry about when making your selection.
Nothing is better than nice little bonus features to bring the added utility of running apparel to the foreground. Sometimes, when choosing between two almost identical selections, it's the little things like a zippered pocket, which acts as the tiebreaker.
This is why we highlighted which options come with welcomed added features such as zippered legs, additional storage, and thicker waistbands. These little bonuses may just be enough to help you choose the best Adidas training pants

Breathability
When it comes to athletic apparel, breathability is an important thing to consider. Running and/or working out in clothing that isn't breathable and able to wick moisture away from your skin can lead to you being uncomfortably soaked in sweat during your run, and in extreme cases can even lead to hypothermia if you're running outside in cold weather.
To combat this, manufacturers typically use synthetic materials to make their gear and clothing.
When it comes to breathability and moisture wicking, synthetic materials are the best choice because they are unable to absorb moisture, and it simply passes from your skin to the air where it can dry naturally by passing around the fiber rather than being absorbed by it.
Natural fibers such as cotton are very comfortable, but they absorb moisture and trap it next to your skin, which can lead to being discomfort, chafing, and other negative outcomes.
Another thing to think about when it comes to breathability is the tightness of the weave of the material. Even synthetic materials won't be breathable if they're woven so tightly that moisture cannot pass through it.
Have you ever seen clothing that boasts about having an SPF of 50+ and wondered how they do that? Well, it comes from having a tight weave to the fabric, which also means that the product will be less breathable, so keep that in mind when you're shopping for athletic apparel.
Finally, although synthetic materials aren't known for shrinking in the dryer like natural materials, it can still happen, especially to anything that has even a small amount of cotton in its blend. Shrinkage can tighten the weave of material and affect its breathability, so we recommend air drying your athletic apparel whenever possible to help it keep its breathable qualities.

Fit
According to feedback from runners and athletes from all walks of life with varying training regimens, getting a track pant with a proper fit can be tricky at best.
When they are too big, they feel cumbersome and move around, which can lead to a loss of focus on the run. When they are too tight they look and feel uncomfortable, not giving the wearer the freedom of movement they need.
We made sure to look at how these Adidas track pants fit with a large range of different users, not just when they're standing still, but when they are in full motion. Because the last thing you want is an uncomfortable article of clothing with a poor fit when you're in the middle of a workout.
Even considering all this, the most important thing regarding fit fo your Adidas pants is still your personal preference, so we made sure to include options with different fits and designs so that you can find one that suits you best.

Weather Resistance
We know that our readers enjoy having options when it comes to the thickness of their running apparel. In fact, we found that it's one of the top preferences that runners look for when they are selecting any type of running gear.
According to recommendations, we have listed the differences in thickness levels for every option in order to help our readers make a great selection with peace of mind.
We wanted to make sure that we provided appropriate Adidas track pants for different environments and workout regimens.
While they may all look like they are nice and toasty, they are not. Some of these Adidas training pants are meant to keep you very ventilated and cool, so they are built with dispersing heat in mind. If you live and will be running in cold weather, make sure the track pants you choose offers warmth via heat retention or a liner.
On the other hand, if you live in a more hot or humid climate, make sure the Adidas pants you choose are made of a lightweight, highly breathable fabric as to not overheat.

Use
One of the first things we did was to make sure that we made a clear distinction between what track pants were better suited for performance and which were not.
While all the Adidas track pants that made it in our guide have the iconic style and look, none of them are "just for looks".
We researched through countless user reviews and real-world recommendations to find the key features that runners are looking for in their track pants. Whether it be zippered ankles, strong elasticity in the waist, or powerful ventilation, we made sure that we offered our readers a selection of the very best.
Even though we oriented our picks towards athletic performance, we also know that some people also like to wear their track pants around the house or while running errands, so we included some options with larger pockets and other features that make them good for more than just running.
Expert Interviews & Opinions
Most Important Criteria
(According to our experts opinion)
Experts Opinion
Editors Opinion
Users Opinion
By Default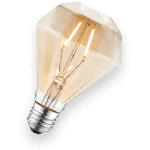 Get The Whole Suit
Although Adidas track pants are an excellent fashion and function accessory on their own, their full effectiveness and stylish appeal are only realized when worn with the full tracksuit.
In addition to providing top-to-bottom comfort and performance, this is one of the most powerful and enduring fashion statements in the worlds of hip-hop and athleisure.
Exercise Caution
Although Adidas track pants and suites are designed with the intention of being functional and fashionable, the fashion part can sometimes take precedence over the function. Because of this, these pants are a bit more fragile than some other forms of running pants such as sweats. Keep that in mind while wearing these and you shouldn't have to worry about accidental tearing or fraying.
Other Factors to Consider

Versatility
If running is your main concern when looking for your next pair of track pants, be aware that you may want to be a little more "Spartan" about your selection.
Having things, such as a cell phone, moving back and forth in your pockets when you are running at high speeds is not a good idea. Neither is having a loose fitting pant. Keep your running speed in mind when making your selection to make sure that you have the best option for you.

Style
A thicker waistband is really more for looks and style than for fit. There is a theory that a thicker waistband will compliment your natural figure and add to the overall look of the pant. If this is something that you are looking for in track pants, by all means, check our pros and cons to select an appropriate pair.
Furthermore, if you tend to fluctuate in weight (everyone on around the holidays), look for the options with a more accommodating waistband that will grow and contract with you. It is, after all, one of the bonuses of wearing a tracksuit. Take advantage of the custom fit.
These Adidas track pants have received an excellent review from a variety of trusted sources and everyday runners. However, make sure to choose the right pair of pants for the right activity.
Some of the Adidas track pants work better for cross-training and gym workouts while others are better for daily running. The fit varies from pants to pants. Some may provide a better range of motion than others. Even the fabric should be considered depending on the activity it will be used for.
We've made sure to not in each one what they are best for, so make sure to consider what activities you will use your Adidas track pants for before making your final decision.
Frequently Asked Questions
q:

How should I care for my Adidas track pants?

a:

Since your Adidas track pants can vary greatly in material composition and construction, it is best to read the specific care instructions for the athletic wear in question. With clothing, care instructions are usually located on the tag.

Following the washing and maintenance instructions will help keep your clothes clean as well as extend their life by preventing excessive wear. There are also specialized soaps that can be used to eliminate odor and bacteria from frequently worn running clothes which might be good for general care, depending on if the clothing is machine safe.
q:

What is the Adidas Climacore? What does it do?

a:

Climacore is a specialized material Adidas utilizes in its athletic wear to maximize breathability and temperature control. It is lauded for being extremely comfortable and great for people who are running in warmer environments or weather.
q:

How should I layer my running gear when it's cold out?

a:

Both in terms of track pants and in terms of other cold weather running clothing you'll want to go thin. Thinner layers will allow you to wear something under and over, if needed, and allow you to adjust on the fly. Thinner layers will also preserve a range of motion leading to minimal impact on your run times and distances.
q:

Are Adidas training pants well lined?

a:

Linings are designed to replace underwear since an extra layer of fabric adds to the heat and friction being generated. A liner provides all of the support with none of the possible irritation. Much of the feedback about Adidas's linings are praised for their comfort. If you have the option, we highly recommend choosing a pair of Adidas track pants with a liner.