15 Best Adidas Running Shoes
last updated:
Mar 30, 2021
If you're brand loyal and looking for the best Adidas running shoes, then you've come to the right place. We've carefully tested and reviewed 15 of Adidas best options to help guide you to a purchase decision.

As largest European sportswear manufacturer and the second-largest worldwide, Adidas running shoe options are very diverse. Not only do they make great athletic gear, but the top 3 current marathon world record times were set by athletes wearing their shoes! So although there are multiple options, whittling them down can be difficult.

While reading on, be sure to focus on comfort, support and durability. You'll find the right Adidas running shoe in no time.
Here's our top pick!
Terrex Swift R GTX
Why is it better?
Best Adidas hiking shoe tested
Gore-Tex everywhere for breathability and waterproofing
Lightweight
Tough, durable design
Incredible selection of colors!
In a
Hurry? Editors choice:
Test Winner: Terrex Swift R GTX

3
Researched Sources
1.3K
Reviews Considered
12
Hours Researching
15
Products Evaluated
Durability
Comfort
Responsiveness
Breathability
Value
By Default
Top 15 Adidas Running Shoes
Criteria Used for Evaluation

Durability
We know that our readers want shoes that will last.
We are bringing you a buying guide that is focused on run-specific footwear (faster times, trail, basic training, daily running). This means that durability is a quality that we wanted to focus on when making our selection. You can't push past your limits if your footwear is falling apart at the seams.
If you're looking for a cushioned running shoe, for example, you want one that will last and feel consistency mile after mile. All the Adidas on our guide feature quality construction and durable material so they give you performance day in and day out.
We know that worrying about your shoes is the last thing you want to be doing in the final mile of your marathon.

Comfort
Lacing up those sneakers can be pretty rough some days, so we wanted to select designs that you look forward to putting on!
The best Adidas running shoes have breathable mesh uppers, flex-fit technology, notably cushioned support and responsiveness, and high-quality, durable materials.
Adidas shoes are particularly loved by runners for their comfort and just-lightweight-enough construction that keeps them going whether they're training, hiking, walking, or racing.
If cushioning is important to you, either because of your foot strike or for comfort reasons, make a selection that features boost performance features to protect your feet over long distances or during high impact runs.
These shoes will be slightly pricier, but they are worth every single penny. Testers noted that the cushioning levels are consistency through their runs, meaning that compression is strong on these models.
Don't overlook this critical component if you're looking for quality, dependable cushioning in your running footwear, it's worth it!

Responsiveness
All of our selections include the very best of their performance technology.
We also checked with hardcore marathon runners, outdoor enthusiasts, and everyday casual users to ensure that they are updated models with the latest features that are tried and true.
Read also about mud shoes.
Boost is one of these features. This is a soft and responsive midsole material that is rated high among long-distance runners. It stays uncompressed longer; this means that your last mile will still feel the same as your first mile.
Read also about track shoes for kids here
Primeknit is Adidas' version that is similar to Nike's Flyknit technology. What you have is a highly durable and breathable lightweight fabric that actually expands with your feet as you log in longer wear times. It's a great synthetic material. Testers also enjoyed Adidas' Torsion System. It's not just a fancy name for arch support.
For neutral runners and those who experience slight pronation, this support system has come through and changed the way they run.
These are the types of features we looked for in our selections, not Kanye West's latest fashion tips.

Breathability
Swampy conditions are never ideal, especially in your sneakers.
Adidas is known for its comfortable and high-performing shoes, but what about breathability? One of the most sought-after features in shoes of all stripes (see what we did there? The Adidas logo is three stripes. Yes, we think we're clever.) these days is breathability.
This is because excess moisture in your shoes can actually lead to hot spots and blisters, two things that are the bane of every runner's existence as they can totally throw you off your game by totally disrupting not only your running and training but your work and personal lives as well. Yep, blisters suck. Ouch.
For this reason and many more, most Adidas running shoes are highly breathable and will keep your feet cool and dry during your runs. They are designed to be lightweight and breathable, while also maintaining their durability and secure fit.
You will find that most of the options on our list are all highly breathable, however, there are a few that are less breathable than others but which we included because they have many other highly desirable features and qualities.
If breathability is one of the factors most important to you be sure to check out the breathability score we assigned each product on the list to make sure you get something that will fit your needs.

Value
We know everyone has a different budget, so we made sure to take that into account when compiling our list.
Here you will find options for all budgets, those that are quite expensive to highly cost-effective products. While the price is an important factor, also make sure to consider the features you need so you choose the right pair of shoes.
If you lean more towards the minimalist runner side of the shoewear spectrum, for example, there's no sense paying more for a shoe with lots of padding and extra features that add torsional rigidity when that's what you're trying to get away from in the first place. And remember that price doesn't always equal value, and the shoe that you buy just to save a few bucks could end up costing you more in the end.
This is because if it doesn't meet your needs you'll pretty quickly stop wearing them and have to buy a new pair, thus totally negating the money you were trying to save in the first place. In this case, all the cliches and truisms hold fast; that you don't be penny smart and dollar stupid, and that you get what you pay for.
Expert Interviews & Opinions
Most Important Criteria
(According to our experts opinion)
Experts Opinion
Editors Opinion
Users Opinion
By Default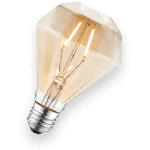 Helpful Features Or Just Gimmicks?
Each brand has its flashy new features whenever they launch a new model or even make a significant update to an existing one. When considering a shoe that boasts some great new invention, go check it out. Take a closer look. Think to yourself, would this really help me? Then go home and do some research into customer feedback from people who have already purchased.
Research isn't quite as good as taking them down the road for a test run yourself, but it beats knowing nothing before you buy.
How Do You Know Which Shoe To Choose?
Adidas is one of those big brands that put out a ton of products. Well, that makes it a little difficult when you want to break it all down to what will work best for you, but there are some things you can do to make choosing the best shoe for you easier. Simply think about the criteria on our list that are most important to you and then find the shoe that scores the highest in those categories.
It's all about the research. If you take a little time to check out what other customers' experiences are with the same shoes you're seriously considering. Watch for reports of durability issues, fit, sizing, and other concerns.
Other Factors to Consider

Style
This is the first and most important consideration to make. Unlike several running shoe companies (Brooks, Mizuno, etc.), Adidas manufactures a ton of shoes per year.
Most of these shoes may look like running shoes, but they are not intended for performance. Walking around your local department store, you are likely to see miles of rows of Adidas sneakers. You will not see any of those Adidas on our list.
Remember that Adidas brings lower quality models to market for bargain shoppers and expensive basketball sneakers (NBA star sponsored) for users that are more fashion conscious than they are athletic.
That's fine; we're not here to question their marketing tactics. Their performance shoes are high quality, receive excellent real-world recommendations, and are constructed with care. However, it's important to us that our readers understand this subtle nuance that may be overlooked.

Terrain
We're really excited to bring you some very special outdoor Adidas shoes that rank very high among outdoor enthusiasts everywhere. Most sites overlook the fact that some runners like to hit the great outdoors and explore Mother Nature.
Our trail rated selections are great for different types of adventures. For our road and treadmill runners, we selected the best of the best as well. Listening to runners with different lifestyles and workouts helped us to bring the best Adidas models to the forefront; you're sure not to be disappointed.
Make sure to get the right pair of shoes where you decide to run. This is really important if you want to make sure you get the most out of your shoes--at the end of the day, each pair of shoes is designed to work best in the terrain they are designed to be worn in.
Wearing a pair of road running shoes on technical terrain is not ideal if you want to get the stability, support, and life you need out of your Adidas running shoes. And wearing the wrong pair of shoes in certain terrain can actually cause injury, so make sure to keep this in mind when choosing your next pair of shoes.
Frequently Asked Questions
q:

What are some of Adidas' strong points in their performance footwear?

a:

Well, for one thing, Adidas running shoes hold the top three spots in world record marathon times. Additionally, their performance selections have been put through their paces and have made the cut when compared to their higher priced counterparts.

It's really all about performance. Adidas has made strong changes as a company to ensure their users that they are still "all in" when it comes to performance and the results speak for themselves.
q:

Where can I find the best deal on Adidas running shoes?

a:

As mentioned throughout the guide, Adidas pumps the market with lower quality sneakers for the bargain shopper. These are not Adidas running shoes that can be recommended by any means.

For their high-performance models, we partner with Amazon to bring you the best prices anywhere and quality selections that have been vetted by runners from all walks (or runs) of life.
q:

How long can I expect my Adidas running shoes to last?

a:

Running shoes, regardless of brand, should be replaced every 300-500 miles. Make sure that you're keeping an estimate of how long you've kept your shoes for and how much you've run in them.

Remember, even if they still look great, the padding and structural components can lose integrity after 300-500 miles, so check their tread to prevent unnecessary injuries. Most seasoned runners keep a detailed running log and a solid rotation of shoes to make sure their footwear stays fresh.
q:

I'm training for a marathon, what do you suggest as far as selection goes?

a:

Great to hear! Adidas is great for marathon running. Choose a model that best fits your arches and running style from their Boost family of Adidas running shoes, which is their product line for long-distance running. You're going to get great cushioning, feedback from the ground, and energy returns. All the things you need for long distances. Good luck!
q:

How to clean Adidas running shoes?

a:

Despite what anyone tells you, never throw your sneakers in the washing machine! The best way to get your muddy trainers shining like new is to clean all of the components individually.

Adidas recommends that you remove your laces and insoles, place them into a pillowcase, and toss them into the washing machine. While your laces are washing, take a brush and wipe off any dirt and debris from the outside. Then, take a damp cloth with gentle detergent and wipe down the mesh uppers.

Let your sneaker dry in a well-ventilated area, but just be sure to keep them out of direct sunlight when they are wet!
q:

Are Adidas Terrex running shoes?

a:

The answer to this question depends upon whom you ask! While they are classified and designed like running shoes, the heavy and bulky frame may prove too difficult to run for extended periods of time. If you are not held back by heavy trainers, these are the best shoes to take out on the trails- even in the middle of winter!
q:

Is Adidas size bigger than Nike?

a:

Yes. Based on previous users that have made the switch from Nike to Adidas, Adidas typically runs pretty true to size while Nikes often run ½ size too small, at least according to previous users. Is you are making the jump from your Nikes to a new pair of Adidas trainers, we recommend going a half size larger than your old Nikes for the best fit.
Subscribe to our newsletters