Best Adidas Track Pants Reviewed
last updated
Dec 28, 2018
Many people think of
shorts
when they think of running clothes, which makes perfect sense. Shorts are comfortable and breathable. There are times however when shorts just don't make sense, and track pants can be a great alternative option. Adidas has been making athletic apparel since for over 65 years, and their track pants are some of the best out there, plus they offer them in a wide variety of styles to suit every runner. The best
Adidas
track pants are adjustable and lightweight and can either be worn over your running shorts or used to run in by themselves. They are made of a high-quality and durable material that will make sure they last you for years to come.
In a Hurry? The test winner after 18 hrs of research
T10
Why is it better?
Form-fitting design
Breathable ventilation fabric
Made of lightweight material
In a
Hurry? Editors choice:
Test Winner: T10

17
Researched Sources
1650
Reviews Considered
18
Hours Researching
15
Products Evaluated
Materials
Breathability
Fit
Weather Resistance
Use
By Default
In Depth Review Top 10
T10
Essential Tricot
Tiro 17
Climacore Training
Core Training 18
Essentials Jogger
Superstar
Derby
Original Franz Beckenbauer
Response
Table of contents
Criteria Used for Evaluation
Other Factors to Consider
Frequently Asked Questions
Sources
Best Adidas Track Pants


Form-fitting design
Breathable ventilation fabric
Made of lightweight material
Limited selection of colors
Poorer quality fabric
With women in mind, these Adidas track pants are sure to provide equal amounts of comfort and style for a great day out on the track or about town.
Read more
Features
These Adidas pants are designed for women and feature the same level of breathability and performance-level durability as their men's line of track pants. In fact, some men may prefer these over the male counterpart, depending on the shape of their legs.
Fit
Judging by customer testimonials, these pants can run a bit smaller than their size denotes. Consider purchasing one in a slightly larger size than your actual size, if you're worried they'll be too tight.
Cost
These track pants are designed in a way to provide airflow and temperature management. They offer an affordable option for those in need of a basic track pant set for their running and training needs.


Lightweight material
Wider range of color choices
Great for cardio
Not very soft
Doesn't store heat effectively
These are joggers, which are pants designed as a lightweight alternative to sweatpants.
Read more
Features
Using synthetic materials, these are designed for airflow and heat management over comfort and style. Compare these to similar joggers from other manufacturers, even ones made from cotton. The slick, polyester material that forms these track pants may turn off some customers, but it cleans easy and feels lighter on your body. These pants are specialized for a few scenarios, like outdoor jogging or extended cardio.
Fit
These pants, while not as comfortable or soft as other joggers, feature a wide array of color choices, making these more fashionable than at first glance. Some of the color schemes available are similar to cargo pants or jeans.
Cost
Depending on size and color, these pants range in price from the lower end to the middle range. They are a great every day training track pant and are commonly used by professional racers as training pants and back up pants. They are a great investment for simple basic track pants.


Breathable fabric
Pockets that zip for storage
Zippered legs for tightness
Variety of available colors
Legs are on the long side
Made entirely of polyester
These are a pair of light, breathable polyester track pants. The patented Climacool technology is designed to ventilate heat and moisture, making these pants functional in a wide range of environments.
Read more
Features
These are a pair of light, breathable polyester track pants. The patented Climacool technology is designed to ventilate heat and moisture, making these pants functional in a wide range of environments. However, this means heat is retained poorly, so use these in warmer weather.
Fit
The Tiro 17 comes in a wide range of colors. When ordering online, you have the choice of around 20 different color combinations to ensure you get the pair that looks best with your wardrobe! You can also find this track pant in a variety of sizes so you are sure to find the look and fit that meets all of your wants and needs!
Cost
The cost of these track pants varies depending on where you purchase them, what size you get, and what color the pants are. Some sizes and color schemes that are less popular will be available for discounted rates.


Thinner construction
Advanced fabric technology
Three stylish stripes
Not very warm
Some users don't like the lack of form fit features
These pants are named for their excellent Climacore technology that is incredibly useful at regulating moisture and temperature. However, there are many other benefits to these pants as well!
Read more
Features
The main appeal to these three stripe pants is its Climacore technology, a patented design that absorbs moisture and ventilates air during intense activity, such as running or biking. It also accessorizes well with other workout gear due to its three stripes.
Fit
Many customers have remarked that the thin lining of these track pants makes them ideal for wearing around the house or in a warm outdoor setting. It can be hard to find pants as thin as these, so you may want to take advantage!
Cost
Starting at the lower range and progressing to mid range on cost, these pants range in price based on what color and size you wish to get. They are perfect for everyday training runs and are popular among pros and beginners alike for their value and affordability.


Tighter material
No garish color choices
Impressive ventilation
Restrictive tightness
Limited color choices available
These track pants are slim-cut and stripped-down, presenting a subtle all-black design and a fabric designed to function in a manner that is pretty breathable.
Read more
Features
These track pants are slim-cut and stripped-down, presenting a subtle all-black design and a fabric designed to function in a manner similar to breathing. Some customers have said these fit so tightly, they recommend getting a larger size, so keep that in mind if you have broader legs or glutes.
Fit
The Core training pants come in only one style and three possible colors. The style was not the main focus of these pants, but they are still fine to wear at a gym or when exercising in public. These are some seriously tight track pants. Customers who are comfortable showing more of their legs and glutes will be okay with the extra tightness, but some customers may want to get a larger size.
Cost
Fortunately, due to the minimalistic construction of these pants, they start at a much lower price than other Adidas track pants. Prices range from low end to a bit higher on the price scale, with Small sizes being on the cheaper end in most cases. Some colors tend to be harder to find and thus more expensive as well.


Super comfortable
Good option for jogging and casual wear
Warm
Fit isn't for everyone
Sizing may be difficult, check sizing chart carefully to ensure a good fit
This product is best for more casual runs, hence the name Jogger. They're a bit heavier so they work good for cooler temperatures as well, and are super comfy for lounging around the house or running errands.
Read more
Materials and Breathability
These are made of 70% cotton and 30% recycled polyester fleece, so their definitely not the most breathable option, but users said the material was super soft and comfy, and the pants were still great for light jogs around the neighborhood. A cool side note is that these are part of Adidas' sustainable product program which is trying to make their products more eco-friendly.
Fit and Weather Resistance
Users felt the cut and fit with these was pretty average, meaning not too tight and not too loose. They really are meant for light jogs and casual wear. They're definitely one of the cozier options on our list so if you live in a cold climate or you're just looking for a warm pant, this could be a great product for you.


Breathable for track pants
Good style
Form fitting without being too snug
Can be difficult to pick the right size
This product is great for people who like a slim and snug fit. If you're a fast runner or want to train for sprints you don't want something too baggy that will bounce around, so these are great for that. Overall reviews were good, but be sure to read the sizing chart closely to make sure you get the right fit.
Read more
Materials and Breathability
These are made of 100% polyester with a loose weave for breathability. The material is heavier than what you might find in a running shirt for example, so keep this in mind regarding your expectations concerning breathability.
Fit and Weather Resistance
These fit snugly, and several reviewers found it difficult to get the perfect size so pay attention to the sizing chart before you buy. By no means are thes made for running in the winter, but they will add a little bit of additional warmth on chilly mornings or while warming up at the track or gym.
Use
These are best for use in warming up before a run or workout, or for runners who like a snugly fitting pair of track pants.


Modifiable levels of ventilation
Thicker waistband
More flattering to a natural figure
Cheaper fabric material
Not very warm
With a thick elastic waist and zippered ankles, the overall design philosophy of these women's track pants are smooth, uninterrupted polyester for breathability.
Read more
Features
The have a thick waistband for comfort, but don't expect to turn any heads when wearing these pants at the gym. The advantage of such a thick waistband is additional restriction on your core, which can be great for increasing your abdominal workout while doing cardio. It can also cover up extra flab on your stomach, almost like a waist trainer.
Fit
The primary function of the ankle zips on these track pants is to allow you to adjust the level of ventilation offered by the legs of the pants. Whether it's a tighter fit or more breathability you're looking for, these pants can accomplish that.
Cost
Although these prices vary depending on what size or color you wish to get, the majority of these pants available online will run you about the same as any other low-end track pant would. You should expect to see prices that are a bit higher on specialized models and larger sizes.
9

. Original Franz Beckenbauer


Good fit
Comfortable
Zipped pockets
Drawstring waistband
Cotton/Polyester blend
Outside seam may feel awkward
The Originals Franz Beckenbauer Track pants are the classic design from Adidas. These pants were the very first athletic clothing design available the company made. While it's easy to see that the company has improved upon on their designs, they wouldn't be nearly as great as they are now without a solid foundation.
Read more
Features
These pants are made with a blend of polyester and cotton. This means you get the best of both worlds in terms of materials.
Polyester's strength is its ability to manage moisture and wick sweat, where cotton tends to be too absorbent. Cotton has a lot of air flow and is great at keeping a runner cool but absorbs too much sweat. Adidas constructing the Beckenbauer from both means it has the advantages of polyester and cotton while compensating the weaknesses of both.
Fit
The Beckenbauer track pants are well cut, with many wearers praising their true to fit design. They also contain a drawstring waistband, which is actually pretty great if you are unsure about sizing. A drawstring allows you to adjust your fit to your comfort level so you can have a secure fit as well as full range of motion.
Cost
The price of the Originals Franz Beckenbauer Trackpants is a little steep, but if you appreciate the strengths of Adidas's designs then we know you will have a lot of appreciation for their roots. The Beckenbauer is as reliable now as they were 50 years ago.
Climalite fabric
Breathable
Adjustable waistband
Comfortable
These classic track pants are really comfortable and breathable, and a great option for every runner.
Read more
Features
These pants are made of warm water-resistant fabric for ultimate moisture-wicking capabilities and also comes with a sweat guard pocket. They also have reflective details for additional safety. They are stylish for track pants and are a great option for any runner.
Fit
These pants offer a slim fit as well as a drawcord and elastic waistband. They are designed to be comfortable and easy to wear for any training or running exercises you have planned. They will stay in place and keep you warm while you are out and about.
Cost
These track pants are easy to find at pretty average pricing in most cases. They are mid-range track pant in terms of average cost but keep in mind that some sizes and colors will cost more simply because they are harder to find.
Criteria Used for Evaluation

Materials
Fabrics can offer a combination of sweat-wicking technology, increased breathability, and protection from wind depending on their composition and blend. We listened to user feedback in regards to the materials' ability to retain heat, provide ventilation, and its overall comfort while we made this list which gave us the greatest amount of insight into what to expect from the different options. This ensures that the materials' properties are one less thing for you to have to worry about when making your selection. Nothing is better than nice little bonus features to bring the added utility of running apparel to the foreground. Sometimes, when choosing between two almost identical selections, it's the little things like a zippered pocket, which acts as the tiebreaker. This is why we highlighted which options come with welcomed added features such as zippered legs, additional storage, and thicker waistbands. These little bonuses may just be enough to help you make your selection.

Breathability
When it comes to athletic apparel, breathability is an important thing to consider. Running and/or working out in clothing that isn't breathable and able to wick moisture away from your skin can lead to you being uncomfortably soaked in sweat during your run, and in extreme cases can even lead to hypothermia if you're running outside in cold weather.
To combat this, manufacturers typically use synthetic materials to make their gear and clothing. When it comes to breathability and moisture wicking, synthetic materials are the best choice because they are unable to absorb moisture, and it simply passes from your skin to the air where it can dry naturally by passing around the fiber rather than being absorbed by it. Natural fibers such as cotton are very comfortable, but they absorb moisture and trap it next to your skin, which can lead to being discomfort, chafing, and other negative outcomes.
Another thing to think about when it comes to breathability is the tightness of the weave of the material. Even synthetic materials won't be breathable if they're woven so tightly that moisture cannot pass through it. Have you ever seen clothing that boasts about having an SPF of 50+ and wondered how they do that? Well it comes from having a tight weave to the fabric, which also means that the product will be less breathable, so keep that in mind when you're shopping for athletic apparel.
Finally, although synthetic materials aren't known for shrinking in the dryer like natural materials, but it can still happen, especially to anything that has even a small amount of cotton in its blend. Shrinkage can tighen the weave of a material and affect its breathability, so we recommend air drying your athletic apparel whenever possible to help it keep its breathable qualities.

Fit
According to feedback from runners and athletes from all walks of life with varying training regimens, getting a track pant with a proper fit can be tricky at best. When they are too big, they feel cumbersome and move around, which can lead to a loss of focus on the run. When they are too tight they look and feel uncomfortable, not giving the wearer the freedom of motion they need. We made sure to look at how these track pants fit with a large range of different users, not just when they're standing still, but when they are in full motion. Because the last thing you want is an uncomfortable article of clothing with a poor fit when you're in the middle of a workout.
Even considering all this, the most important thing regarding fit is still your personal preference, so we made sure to include options with different fits and designs so that you can find one that suits you best.

Weather Resistance
We know that our readers enjoy having options when it comes to the thickness of their running apparel. In fact, we found that it's one of the top preferences that runners look for when they are selecting any type of running gear. According to recommendations, we have listed the differences in thickness levels for every option in order to help our readers make a great selection with peace of mind. We wanted to make sure that we provided an appropriate Adidas track pant for different environments and workout regimens. While they may all look like they are nice and toasty, they are not. Some of these track pants are meant to keep you very ventilated and cool, so they are built with dispersing heat in mind. If you live and will be running in cold weather, make sure the track pants you choose offers warmth via heat retention or a liner. On the other hand, if you live in a more hot or humid climate, make sure the pants you choose are made of a lightweight, highly breathable fabric as to not overheat.

Use
One of the first things we did was to make sure that we made a clear distinction between what track pants were better suited for performance and which were not. While all the track pants that made it in our guide have the iconic style and look, none of them are "just for looks". We researched through countless user reviews and real-world recommendations to find the key features that runners are looking for in their track pants. Whether it be zippered ankles, strong elasticity in the waist, or powerful ventilation, we made sure that we offered our readers a selection of the very best.
Even though we oriented our picks towards athletic performance, we also know that some people also like to wear their track pants around the house or while running errands, so we included some options with larger pockets and other features that make them good for more than just running.
Expert Interviews & Opinions
Most Important Criteria
(According to our experts opinion)
Experts Opinion
Editors Opinion
Users Opinion
By Default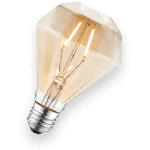 Get The Whole Suit
Although Adidas track pants are an excellent fashion and function accessory on their own, their full effectiveness and stylish appeal are only realized when worn with the full tracksuit. In addition to providing top-to-bottom comfort and performance, this is one of the most powerful and enduring fashion statements in the worlds of hip-hop and athleisure.
Exercise Caution
Although Adidas track pants and suits are designed with the intention of being functional and fashionable, the fashion part can sometimes take precedence over the function. Because of this, these pants are a bit more fragile than some other forms of running pants such as sweats or joggers. Keep that in mind while wearing these and you shouldn't have to worry about accidental tearing or fraying.
Other Factors to Consider

Versatility
Pockets and loose fit around the ankles are both convenient and comfortable, however, if running is your main concern when looking for your next pair of track pants, be aware that you may want to be a little more "Spartan" about your selection. Having things, such as a cell phone, moving back and forth in your pockets when you are running at high speeds is not a good idea. Neither is having a loose fitting pant. Keep your running speed in mind when making your selection to make sure that you have the best option for you.

Style
A thicker waistband is really more for looks and style than for fit. There is a theory that a thicker waistband will compliment your natural figure and add to the overall look of the pant. If this is something that you are looking for in track pants, by all means, check our pros and cons to select an appropriate pair. Furthermore, if you tend to fluctuate in weight (everyone on around the holidays), look for the options with a more accommodating waistband that will grow and contract with you. It is, after all, one of the bonuses of wearing a tracksuit. Take advantage of the custom fit.
These Adidas track pants have received an excellent review from a variety of trusted sources and everyday runners. However, make sure to choose the right pair of pants for the right activity. Some of the track pants work better for cross-training and gym workouts while others are better for daily running. The fit varies from pants to pants. Some may provide a better range of motion than others. Even the fabric should be considered depending on the activity it will be used for. We've made sure to not in each one what they are best for, so make sure to consider what activities you will use your Adidas track pants for before making your final decision.
Frequently Asked Questions
q:
What are the care instructions for Adidas track pants?
a:
Since your track pants can vary greatly in material composition and construction, it is best to read the specific care instructions for the athletic wear in question. With clothing, care instructions are usually located on the tag. Following the washing and maintenance instructions will help keep your clothes clean as well as extend their life by preventing excessive wear. There are also specialized soaps that can be used to eliminate odor and bacteria from frequently worn running clothes which might be good for general care, depending on if the clothing is machine safe.
q:
What is the Adidas Climacore? What does it do?
a:
Climacore is a specialized material Adidas utilizes in its athletic wear to maximize breathability and temperature control. It is lauded for being extremely comfortable and great for people who are running in warmer environments or weather.
q:
Whats the best way to layer for running in cold weather?
a:
Both in terms of track pants and in terms of other cold weather running clothing you'll want to go thin. Thinner layers will allow you to wear something under and over, if needed, and allow you to adjust on the fly. Thinner layers will also preserve range of motion leading to minimal impact on your run times and distances.
q:
Do Adidas track pants have good linings and why should I choose pants with a lining?
a:
Linings are designed to replace underwear since an extra layer of fabric adds to the heat and friction being generated. A liner provides all of the support with none of the possible irritation. Much of the feedback about Adidas's linings are praised for their comfort. If you have the option, we highly recommend choosing a pair of Adidas track pants with a liner.
Subscribe to our newsletters