10 Best CoQ10 Supplements Reviewed (Ubiquinone & Ubiquinol Supplements)
last updated
Jul 27, 2019
If you are looking for the best CoQ10 supplement, then you have definitely come to the right place! Here we will go over all of the features to look at for and the Pros and Cons of each one we chose—so you can easily find the perfect supplement one for you.

As athletes, it's important to get all of the supplement that we need. The CoQ10 supplements are one of the best antioxidants out there. They will protect you from harmful elements and molecules, provides you with additional energy,

The best coq10 brands on our list are the best of the best. We considered several specific factors to narrow down our list, to learn more about those make sure to check out our buying guide to learn more about those.

Enjoy our top 10 list of the best CoQ10 supplements below!
In a Hurry? The test winner after 9 hrs of research

Qunol Ultra
Why is it better?
Absorbs extremely fast
Natural ingredients
Softgel for easy swallow, easier absorption
Made of natural ingredients
In a
Hurry? Editors choice:

Test Winner: Qunol Ultra

3
Researched Sources
1.3K
Reviews Considered
9
Hours Researching
16
Products Evaluated
Effectiveness
Product Purity
Use
Value
Ease of Use
By Default
Coq10 Reviews



Absorbs extremely fast
Natural ingredients
Softgel for easy swallow, easier absorption
Made of natural ingredients
Medium chain triglycerides and an ingredient may need doctor approval in some circumstances
A bit more expensive
Qunol Ultra's patented CoQ10 supplements boast water and the fat-soluble formula with a 100% dissolution rate, which makes it a great choice from the best CoQ10 supplements list! Plan on optimum health in a matter of weeks rather than months with this potent, fast-acting blend!
Read more
Effectiveness
The solubilized CoQ10 blend dissolves completely in both fat and water. This capacity for uptake means 3x's faster absorption (did we mention that's 300% better?), which makes it a great part of the best CoQ10 supplements list. The oils in the blend also assist with easy digestion and absorption.
The Qunol Ultra's scientifically led design is an intelligent and healthy means for synthesizing CoQ10 in the most efficient way.
Product Purity
This intelligent blend will have you rethinking (or needing) statins or other heart medications. Fast absorption means correction to heart tissue quickly, with the added antioxidant benefits that can help pump up your immunity!
All natural ingredients include 150 IU Vitamin E, Ubiquinone USP grade CoQ10 100 mg with gelatin, medium-chain triglycerides, hydroxylated lecithin, sorbitol annatto (from sunflower oil). Your heart will love you.
Use
When it comes to use, this is a perfect option for those of you looking for an option that is fast acting and that won't take forever to absorb.
Value
The Qunol Ultra is a bit pricier when compared to the other CoQ10 supplements on the list, but the quality absorption rate is unparalleled. 100 mg dose and 150 soft gel capsules taken once per day, this means a five-month supply!
Ease of Use
If you want a supplement that is easy to use, you will love this one. Few users report too many issues swallowing these.



Simple ingredients with bioperene for maximum bioavailability
Softgel design for efficient absorption and easier swallow
Made of natural ingredients
Quite affordable
Has gelatin, so it is not an option for vegans/vegetarians
A scientifically designed formula with targeted absorption helps your body feel its best, which makes it a great addition to the best CoQ10 supplements list. Research shows you'll enjoy better heart health, less immune-related immune illness, more beautiful skin, and even better sight when you use Viva Naturals Super CoQ10 with Bioperine!
Read more
Effectiveness
When using this product as a part of the best CoQ10 supplements palette, the natural antioxidant formula possesses a highly targeted absorption design using BioPerine to enhance the uptake and bioavailability of CoQ10. Extra Virgin olive oil naturally works to assist in absorption as well as digestion.
The soft gel design further enhances the digestion of this version, allowing the product to work well and work fast.
Product Purity
The soft gel is made up of gelatin (bovine, halal), glycerin, purified water, and chlorophyllin for natural coloring. The CoQ10 formulation itself consists simply of beeswax, olive oil, Bioperine, and CoQ10. We love the thoughtfulness of mindful ingredients with no harmful preservatives or GMO's!
Use
This formula is perfect for adults who want to improve their immune system and to improve your overall heart health.
Value
In this supplement, you get pure, simple, powerful ingredients at an extremely budget-friendly price, when compared to the other best CoQ10 supplements. Children up to 18 years should also consult with a doctor prior to taking.
Ease of Use
There are few issues when it comes to ease of use, these are easy to swallow.



Softgel makes absorption easy
The organic formulation including olive oil for easy digestion
Not suitable for those who suffer from sunflower or potentially other nut allergies
Purely Holistic CoQ10 is an easy to absorb supplement made with gentle, organic ingredients. We love that no artificial or synthetic compounds are added when compared to the other products on the best CoQ10 supplements list. Better heart and immunity health with added energy!
Read more
Effectiveness
This pure form of ubiquinone with no GMO's is easy to absorb and easy on the stomach. The soft gel is scientifically formulated to increase absorption into the bloodstream quickly.
Product Purity
This product is organic and free of a lot of harmful ingredients that you can definitely trust.
Use
Formulated with ubiquinone which is the oxidized form of CoQ10, Purely Holistic CoQ10 is made with 100% natural ingredients to include organic olive oil, purified water, sunflower lecithin, and iron oxide color.
Value
240 soft gels per bottle which mean up to an 8 month supply at 100 mg daily dose. Excellent price for pure ingredients
Ease of Use
For adults under the age of 40, 100 mg or one capsule of this product as a part of the best CoQ10 supplements list is recommended. This dose should be doubled for adults over the age of 40 and for those suffering from heart or conditions resulting in high cholesterol, 400 mg daily is recommended with physician approval.



Third party tested and verified to be pure
Choose your own dose
One of the best CoQ10 brands
Some users received a product that had been exposed to moisture
Don't be fooled, just because this company sells its products in bulk form doesn't mean they aren't good. In fact, they are consistently one of the highest rated supplement companies which means that you won't make a mistake if you consider this as an option from the best CoQ10 supplements provided.
Read more
Effectiveness
Users found this to work well in improving their energy and heart health when compared to the other best CoQ10 brands. Several reviewers also noted that it helped improve their mental functions as well. It contains just the supplement powder with no additives or fillers, which is great, however, you may want to take it with black pepper extract, coconut oil, or another oil that will assist your body in fully absorbing and using the supplement.
Product Purity
This company uses third-party testing for all their products. This one is no exception and it has been found to be free of additives or anything other than CoQ10.
Use
This one is great for people who want to increase their energy especially as they age. Those with heart conditions will also experience good benefits, although you should talk with your doctor before starting to take it, especially if you're already taking statins to help control your cholesterol.
Value
Despite it coming in bulk form, this one is a little more expensive than other options. However, being able to take just a small and appropriate dose means it may last longer than options that come in pill or capsule form.
Ease of Use
For a lot of people, the most appropriate dose of CoQ10 is extremely small, smaller in fact than what comes in most pills or capsules. So being able to use just a little bit makes this a convenient product to take because you can choose your own dose.



Effective
Great to help control the aging process
Good for those on statins to help control cholesterol
High-quality
Reputable company
Contains soybean oil
Expensive
This option comes from one of the best CoQ10 brands in supplements and also contains Bioperine from black pepper extract for better absorption. Users noted its effectiveness in helping issues with their heart function and energy levels.
Read more
Effectiveness
The added Bioperine, naturally sourced from black pepper extract, helps your body absorb this supplement and get the most out of it. Several reviewers noted how well it worked for them, especially in helping with heart conditions and a drop in energy levels due to aging.
Product Purity
This one is made through a natural fermentation process. It has added soybean oil to help with absorption, although this does make it less natural than other options.
Use
It's great for those who are on statins to help control their cholesterol. Anyone looking for a natural boost in energy, brain function, and overall better health outcomes will also enjoy its benefits.
Value
One of the most expensive products on our list. As usual, you get what you pay for and we didn't find many complaints about the price.
Ease of Use
This supplement is made of softgels that are easy to consume and not that difficult to swallow.



Very effective
Increased absorption
Great for older users
Improves brain function
Capsules may harden if not fresh
May smell bad
This product gets mostly rave reviews from users about its effectiveness in giving you extra energy. Several users with severe health conditions such as fibromyalgia, as well as recent heart valve replacements used it to great effect. A few people received pills that they felt were old but this didn't seem to be a consistent problem.
Read more
Effectiveness
This product is specially formulated for easy absorption by your body. It gets consistently great reviews for how good it is at boosting energy and helping users think more clearly in addition to many other benefits.
Product Purity
This one has some additional ingredients but they're all meant to improve the absorption and overall effectiveness of the supplement.
Use
This is good for anyone who wants to have more energy and overall better health and wellness, especially people who are 40 and above and need extra help in maintaining their health.
Value
About average type for this kind of supplement in a high-quality form from a reputable company.
Ease of Use
Some users report that this supplement is a little difficult to swallow, so if you have issues swallowing then you need to watch out for these.



Ultra pure, well researched and sought after ingredients from across the world
We love the addition of botanicals for their medicinal value
Zero artificial preservatives
No nuts/allergy safe
Pricier
Lower mg's of CoQ10
Formulated with pure sources gathered worldwide, the Thorne Research Choleast with CoQ10 is a union of pure botanicals, science-driven formulation, minerals, and a highly absorbable Coenzyme Q10. The perfect supplement for enhanced wellness. Read less
Read more
Effectiveness
This capsule both easy to swallow and boasts only pure ingredients, to include any coverings or lining associated with the capsule, itself. Even the preservatives and sweeteners are derived from botanicals or other natural sources so that your safety and best health is ensured. Simple, faster absorption results from this integrity.
Product Purity
In each dose, the Thorne formulation includes 200 mg of Magnesium, 90 mg of Potassium Citrate, 900 mg of Taurine, the flowering tops of Hawthorn extract - 350 mg, and 45 mg of coenzyme Q10. Hypromellose (from cellulose), Leucine and Silicon Dioxide are also included. The combination of minerals and other thoughtful ingredients enhance this heart-healthy version making it an excellent selection for those looking for CoQ10 with the added benefits of magnesium and botanicals.
Use
Some botanical ingredients can also cause blood thinning so it's important to discuss this formulation with a physician. The lower CoQ10 (45 mg) is suitable for most, taken daily.
Value
Slightly higher price, but very fair when considering the conglomeration of pure botanicals, minerals, and non-synthetic preservatives.
Ease of Use
The combination of minerals and other thoughtful ingredients enhance this heart-healthy version making it an excellent selection for those looking for CoQ10 with the added benefits of magnesium and botanicals.



Organic
Free of a lot of harmful ingredients
Effective
Will improve your overall health
The Garden of Life brand is known for its excellent organic supplements that their regular users have come to love and trust. This CoQ10 supplement is one of the best out there. If you want to improve your overall health, then you definitely need to take a closer look at this supplement.
Read more
Effectiveness
When it comes to effectiveness, this is one of the best supplements out there. It is made to increase your heart health, maintain your cellular health, and improve your overall energy. If you want a product that works, this one is it.
Product Purity
In terms of product purity and ingredients, the Garden of Life supplement is one of the best. It is made of all organic ingredients and is free of gluten, dairy, binders, fillers, and carriers. It is almost made of raw ingredients and completely vegetarian.
Use
If you have been looking for something to help improve your digestive tract, then you will absolutely love this one. It will improve your health, energy, and so much more!
Value
In terms of value, this supplement is definitely on the pricey side! If you don't mind spending a little bit more than you would on other supplements, then this is definitely a great supplement to invest in.
Ease of Use
This supplement is easy to use and all you need is one capsule per day. The capsule is a little on the big side so some users do report some issues swallowing it.



Easily absorbable
Made of high quality ingredients
Really effective
Featured in 2 studies
Easy to swallow
The Harrow CoQ10 supplement is one of the most popular options nowadays. If you want to improve your heart health with an easy to swallow soft gel supplement, then you will absolutely love this option.
Read more
Effectiveness
If you are looking for an effective supplement that is easily absorbable, then this is absolutely it. It has a high absorption rate and—the best part—this brand has been used in two different clinical studies!
Product Purity
The best part about this supplement is that it is made of high-quality ingredients that you can absolutely trust! It is free of synthetic fillers that many other more affordable products may have if you don't look closely.
Use
In terms of use, this is a perfect option for those of you who want a supplement that will really help increase your CoQ10 levels. This product is one of the best out there if you really want to increase your overall levels.
Value
Although this supplement is one of the best options, it is also one of the priciest options as well. It is important to note, however, that it is definitely worth the price since it is od such high quality.
Ease of Use
This product only requires that you consume one soft gel a day. It is easy to swallow and gets you the amount your body needs to really up its levels.



Pure Ubidecarenone provides an excellent source of CoQ10 with enhanced absorption
100% money back guarantee
The Ubidecarenone structure promotes heart health with great system delivery
Quite affordable offering great value for money
60 capsules equate to a two month supply, which is less than the other best CoQ10 supplements
Simple ingredients and a powerful version of CoQ10 fuse to create a powerhouse formulation for improved heart health, fabulous skin, and best-ever energy!
Read more
Effectiveness
Made from pure Ubidecarenone (the official U.S. name for Ubiquinone, the generic label), this oxidized version of CoQ10 digests easily with no disruption to the stomach while still providing quick absorption. This high-quality hydrosoluble moves specifically to the mitochondria and enhances energy while boosting immunity and even skin health.
Product Purity
Formulated with a powder-within-capsule for easy swallowing, the Ivy Naturals coq10 supplement also keeps it easy on ingredients, listing the Ubidecarenone as its primary ingredient, followed only by glycerine, gelatin, purified water and soybean oil for smooth and healthy absorption and benefits.
Use
100 mg per day is the recommended dose. Children under the age of 18 should not take without medical supervision. Those with allergies or medication reactions to soy also need to consult with a physician.
Value
The supplement has a fair price point for the number of capsules increasing its value greatly
Ease of Use
This supplement is pretty easy to use but some users do report that it is difficult to swallow for some.
Criteria Used for Evaluation


Effectiveness
It's vital that users consider the delivery system used to get this nutrient into the body. First, there are two types of this supplement: ubiquinone and ubiquinol. Ultimately, whichever type you choose, the body intelligently converts one to the other, depending upon which is naturally lacking.
Nevertheless, each type initially has its benefits with regard to delivery. Ubiquinone is oxidized, which also means its an electron acceptor and considered a stable form of CoQ10. Ubiquinol is a reduced form, a form understood to be an electron donor. It is less stable but also serves as an excellent antioxidant, and in some studies has shown to absorb faster while resisting harmful free radicals.
In some part, understanding your individual goals will help you to decide upon one that is oxidized or one that is a preferred antioxidant; keeping in mind that both work together in the body, and ultimately "balance". It is also important to take the coenzyme q10 with meals.
Not only can this help the stomach stay calmer after ingestion, but because it works with cell parts that convert food to energy, food is necessary to assist in optimum absorption throughout the body. Softgels are typically easier and faster to absorb than powder capsules. However, note the ingredients before making a final selection; a powder version of fish oil will absorb well because it's fat soluble.
And be sure to check out the shell's ingredients (no need for preservatives, yeast, wheat or synthetic materials).


Product Purity
Be sure to check out the list of ingredients associated with any formulation of this product. It is totally unnecessary to combine yeast, wheat, sugars or any type of synthetic preservative with your blend. On the other hand, certain combinations can assist with absorption. For example, Bioperine, a patented extract derived from black pepper fruits (Piper nigrum) is used as a bioavailability enhancer.
Generally, when used in combination with other nutrients, it will increase absorption by 30% or more! Selecting a product that includes Olive or Fish Oil can also help the supplement to absorb and act more efficiently. Gelatin, purified water or glycerin are each composed of a healthy blend, typically. While they assist in filling and preserving, they are not synthetic and pose no harm to the body.
Many brands have organic options available. Knowing that the list of ingredients is mindfully produced means even safer digestion and impact on the body and cells.


Use
There is no "one correct dose" when it comes to your CoQ10. Though typical doses range from 45 milligrams to 1200 milligrams (for adults). At higher doses, expect to split between several meals and times each day. The most common dose is 100 – 200 milligrams per day.
Physicians recommend that children up to the age of 18 receive a medical consultation prior to beginning this supplement and that usually goes for adults taking more than 100-200 mg's per day, also. It is imperative to examine additional ingredients to ensure zero contraindications with other prescribed medications or even supplements and food allergies.


Value
This too can range as wide as the doses! However, it is possible to find "fair" pricing – our top ten contenders vary some but are each affordable. Look for the ratio of capsules to price. Some may seem pricier, but may provide a four or even six month supply! It's also important to note the milligrams when making price point comparisons.


Ease of Use
How much of the best CoQ10 supplements you decide to add to your diet depends on the type of diet you have. For example, excellent sources of this nutrient are found in tuna, mackerel, and salmon (and most other cold water fish). It's also readily available in oils and some meats. If you find yourself lacking in these food groups, then consider a higher dose or possibly taking it more than once a day.
If your diet is rich in these foods, a lower dose will likely suffice. Again, checking with your doctor to be sure is always best! Second, if your lifestyle is active and you're interested in the best CoQ10 supplements to assist in fitness recovery or a slight boost in energy, consider a lower dose with a bioavailable delivery system that helps the nutrient to synthesize fast.
If your lifestyle is less active, a larger dose of the best CoQ10 supplements can help you build heart strength, increase higher energy and protect immunity so that you can ultimately feel healthier and achieve a new level of activity.
Expert Interviews & Opinions
Most Important Criteria
(According to our experts opinion)
Experts Opinion
Editors Opinion
Users Opinion
By Default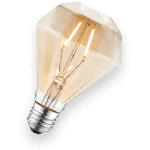 Where is it in the body?
CoQ10 is present in every cell of the body but is found in higher concentrations in organs such as the liver, kidneys, and heart; wherever there is higher energy use. The body produces it naturally in these places.
However, as you age its natural production decreases which is why it's an important supplement to take, especially for those with heart conditions.
Check with your doctor
There is varying science about the positive effects and benefits of this type of supplement, of course, consult with your doctor before adding this to your lifestyle.
In fact, we recommend talking to your doctor about any supplements you are thinking about taking, especially if you're on medications that it may have an adverse interaction with.
In the end, however, remember that the modern medical system often functions by treating the symptoms and not the causes of disease and that natural supplements can be a great way to keep yourself healthy without resorting to traditional medications.
Other Factors to Consider


Compatibility
Choose a supplement that compliments your health needs with its unique design. Water and fat-soluble coenzyme Q10 blends can help to repair damaged heart tissue – so look for brands that are both. Some research has shown that with just-right delivery, this enzyme might even replace tough-on-the-body statins!
For a tougher immunity, look for the best CoQ10 supplements with additional vitamins, especially Vitamin /a> E and C. And spread the dosage out throughout each day for more consistency within the body.


Bottom Line
The best CoQ10 supplements no known serious side effects; however, medications have been known to negatively impact its levels. If you are taking a specific milligram of the best CoQ10 supplements for certain conditions, then be aware of how other medicines may be altering that level. It is imperative to discuss this with your doctor to be sure that your nutrient is able to operate optimally.
It's also important to be aware of other ingredients in your blend. Sunflower oil may be a wrong fit for those with nut allergies, bovine gelatin is something for vegetarians to consider, and certain extracts may negatively interact with not only medicines but possibly other best CoQ10 supplements.
Frequently Asked Questions
q:

What happens if my CoQ10 levels are low?

a:

It is common to experience low energy with low levels of the best CoQ10 supplements, and also more joint and muscle cramping. Most importantly, low levels of the best CoQ10 supplements impact the body's production of cellular injury which results in a host of potential health risks, to include serious heart problems.
q:

Is there a test to see if I have low levels of CoQ10?

a:

Yes. Many chain laboratories test for low levels of CoQ10. However, the test measures levels found in the blood, not within the heart tissue. If blood tests exhibit lower levels, this can be used by your physician to at least in part determine if heart (or other conditions) are being negatively affected by the low levels.

This can also help your doctor to make important decisions about statins and other drugs you may use to "treat" conditions that at least in part can be rectified by stabilizing coenzyme Q10.
q:

Why is CoQ10 so necessary?

a:

Because of its natural occurrence in our cells, when it begins to dissipate our body doesn't operate as well. Something as "simple" as aging can cause this. High levels of CoQ10 are found in the tissues of organs that are vital to our survival – the heart and liver, for example.

Operating as a free radical scavenger and fat metabolizer and vital to the production of crucial enzymes means that the redelivery can mean an increase in better health and age prevention.
q:

What are the side effects of taking CoQ10?

a:

CoQ10 will not cause serious side effects or issues for most people, but if you do have a heart condition, you should not be taking dietary supplements, except for under the supervision of your doctor. You should also avoid taking the best CoQ10 supplements, if you are on anticoagulant medicaments, like Warfarin, as this can affect the drug.

Please consult your doctor before taking the CoQ10, if you are on any prescription medicine. CoQ10 can lower your blood pressure. This will for most people be a good thing, but if you, for example, have diabetes, it can cause a dangerously low level of your blood sugar.
q:

How and when do I take CoQ10?

a:

It can be taken alone, with water or with a meal; however, it is recommended that the best CoQ10 supplements should be taken with meals, particularly those with fats to help with digestion and absorption. It can be taken with oils used in salads as dressing, fish/and fish oils, coconut or flax seed oil.

Most importantly, when you've selected your preferred brand of CoQ10, refer first to the specific instructions provided as part of its own label.
Subscribe to our newsletters