10 Best Anti-Aging Vitamins and Supplements Reviewed
last updated:
Oct 04, 2019
The best anti-aging supplements don't magically turn you into a teenager. They use technology and natural ingredients to aid in skin elasticity, offering nutrients while protecting from free radicals. They can also help with joint pain and heart issues, depending on what you are looking for.

These supplements are not only made to help you look younger but feel younger. They can be powder mixes or taken in pill form, working from the inside out for long lasting results.

We did the research so you can get to feeling and looking your best without spending hours yourself. Below our 10 best anti aging vitamins and supplements list we offer answers to consumers FAQs and some in-depth Criteria so you can feel more secure in why we chose our best line up. We did the work so you can spend more time reaping the benefits.
In a Hurry? The test winner after 14 hrs of research

Life Extension: Super Ubiquinol CoQ10
Why is it better?
All-natural product with additional fillers
Fast-acting soft gels
Absorbs faster
Promotes cellular energy production in the heart, brain and muscle tissue
In a
Hurry? Editors choice:

Test Winner: Life Extension: Super Ubiquinol CoQ10

5
Researched Sources
1.2k
Reviews Considered
14
Hours Researching
16
Products Evaluated
Product Purity
Advanced Features
Effectiveness
Value
By Default
Top 10 Anti-Aging Supplements
Criteria Used for Evaluation


Product Purity
We focused on three different main ingredients for our list because the following offer some of the best anti-aging support, on both the inside and the outside of the body. Each of these ingredients is natural and has strong anti-aging properties.
Polypodium Leuctomos (PLE) is an extract that comes from a tropical fern found in South and Central America. It contains powerful antioxidants and has been proven to protect against the harmful rays of the sun. It has been shown to prevent sun damage, sagging skin, wrinkles, and even discoloration that are commonly attributed to spending too much time in the sun. Not only does PLE help protect the skin on the surface level, it also infiltrates the cells, causing a deeper change on the cellular level for how much UVA rays the skin will absorb. It also has been proven to preserve skin's fibroblasts which build and restore collagen. It is suggested that this product is taken in 500-milligram dosage daily.
Vitamin E is a naturally occurring vitamin that can be found in foods such as sunflower seeds, almonds, wheat germ oil and peanuts. Taking this supplement has been shown to help cells fight free radicals as well as speed up skin cell turnover and regeneration. It has also been shown to reduce redness and inflammation. Vitamin E can be taken as a tablet, or it can be applied directly to the skin in a lotion or gel format. A healthy dose is 15 milligrams for adult men and women.
Coenzyme Q10 (CoQ10) is naturally produced in our bodies. CoQ10 helps cells function, rejuvenate skin cells, provide energy and protect the body against free radicals. CoQ10 can also be found in foods such as beef, chicken, strawberries, and eggs. As you age, CoQ10 production drops. Doctors recommend a CoQ10 supplement in the amount of 50 to 300 milligrams in order to return the body back to its natural levels. The use of CoQ10 supplements has shown huge anti-aging benefits for inside the body as well as outside. It has also been proven to reduce the rate of cancer, Parkinson's, and heart disease as well as make skin firmer and brighter. CoQ10 supplements can be taken as a fast-acting gel capsule or as a topical treatment that is applied directly to the skin. This is also a product is widely recommended for people who suffer from joint pain. Whether you have arthritis, fibromyalgia, or aging joints, CoQ10 is proven to help lubricate joints and keep you feeling better longer.


Advanced Features
The term "too much of a good thing" definitely plays a part when choosing your supplements. In addition to proven antiaging compounds, many supplements also include additional vitamins and minerals. If you're already eating a balanced diet, this could be putting too much of a good thing into your body. Too much iron, calcium, and other naturally occurring products can actually have the opposite effect. These can build up in your bloodstream and cause medical problems that would otherwise be avoidable. It's also good idea to check products for things like gluten, GMOs, or animal byproducts that may interfere with allergies or a restricted diet. Never take a supplement that doesn't immediately list every ingredient. When in doubt, take the product in and have it evaluated by your doctor.


Effectiveness
Supplements come in a variety of different delivery methods. Find one with a vegetable-based capsule that can be easily broken down by the digestive system. These are usually the most well tested products and have the most available data regarding the results. Liquid vitamins are also considered safe when they can be measured exactly. Some of these types of supplements will need to be mixed in with a drink to offset the taste. There's been a fairly new trend that involves putting dietary supplements in transdermal patches. This is still widely untested, and this delivery method isn't always consistent. With a patch, it's impossible to know the exact rate of absorption, and to control how much of certain ingredients your body's getting. Until the science has been perfected, it's always best to consult with a physician before starting any type of supplement routine.


Value
The supplements on this list are in general relatively affordable, but we made sure to consider a good range of options, including supplements for those on a budget. Some come in a variety of sizes, including a bulk option. Many come from trusted name brands that offer money back guarantees.
Expert Interviews & Opinions
Most Important Criteria
(According to our experts opinion)
Experts Opinion
Editors Opinion
Users Opinion
By Default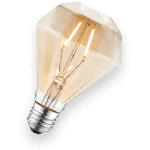 Ask your Doctor
If you are taking medications for any health conditions you should always consult your physician before adding any supplements to your diet. If you have any underlying health concerns or chronic health conditions and are on medication it is even more important to talk to your doctor about any supplements you take, many medications, such as chemotherapy, blood pressure meds, and diabetes pills can have dangerous side effects when used with certain supplements!
Listen to your body.
Your body will tell you when something is not good. If you start taking one of these supplements and you notice something just doesn't seem right in how you feel, you should stop taking them. When taking any supplement you should keep your doctor informed and mention any side effect you notice so they can be monitored. It is better to stop taking a supplement than risk more serious side effects and health problems.
Other Factors to Consider


Use
Some of the products on our list specifically target anti-aging within the body such as maintaining healthy heart function or protecting against free radicals while others are more geared toward the external such as keeping skin looking young and firm. This depends on what you are looking for, but we made sure to include both on our list.
Frequently Asked Questions
q:

What are the benefits of these supplements?

a:

Most anti-aging supplements don't turn back time but more so enhance what age has left you. Depending on what sort of supplement application you use depends a lot on how it will help you fight aging.

For example, If it is a cream, putting it on the skin will slow down and help prevent further damage from free radicals and sun damage by offering moisture protection and rapid elasticity. Another example is the collagen-based products that you digest. These offer a full-body anti-aging option that works well over time.

Either way, you take it, you'll get better-looking skin and when working from the inside out, better feeling joints and bones. Some supplements even help with the heart and other internal organs, it all depends on what you want out of your supplement. That is why we added a variety to the 10 Best Anti-Aging Supplements list, to make sure you can narrow down what works best for your wants and needs.
q:

Are anti-aging supplements safe?

a:

Although we are smart and offer tons of info here at RunnerClick, we are not doctors. Our 10 Best Anti-Aging Supplements are tested and generally safe. However, this is a question you should ask your doctor.

How safe a supplement of any type all depends on you. What is good for one person may not be for another. Another big one is to make sure you are following the directions on the label.

All the testing helps calculate what is the best and most effective way an anti-aging supplement should be taken for the averagely healthy person. So pay attention to the directions and labels, what consumers are saying and your body. Most of these come with a money back guarantee, so try it one out with confidence.
q:

Are they only about making you look younger?

a:

For the most part, saying anti-aging makes you look younger is a marketing form to draw attention. Who doesn't want to feel and look younger? However, instant gratification is dumbed down because the best anti-aging supplements are best used over time.

Using anti-aging supplements benefit your outer appearance as well as many offering internal benefits. Even aiding in ailments such as ALS and diabetes. Anti-aging shouldn't just stick to the skin, because if you look good but don't feel good, what's the point.

The 10 Best Anti-Aging Supplements were put together based on extensive research. Whatever science and consumers are saying can really be a good way to find out what works best and what doesn't.
q:

Are the best anti-aging supplements the most expensive?

a:

Looking at our value criteria, you will see that value depends more on accumulative criteria like how much per serving and the purity. Price should reflect quality, not the other way around.

Furthermore, depending on how an anti-aging supplement is made usually affects the price however, some of the best are more than affordable and very mission specific. They are designed to make you look and feel youthful. Serving size versus cost is an easy one, the body takes a bit more time to show, but you will know and usually before the guarantee runs out.
q:

What is the best way to take an anti-aging supplement?

a:

Are you taking an anti-aging supplement for more body enhancing our appearance? Supplements in gel form seem to be the most rapidly absorbed as well as the powder forms. Hard pills seem to break down slowly but work well over time.
Subscribe to our newsletters