10 Best Sport Shoe Bags Compared
last updated:
May 06, 2020
If you're an
avid
runner or
athlete
, at some point you're going to want to invest in one of the best sport shoe bags available to choose from.
The best sport shoe bags will help you keep your shoes
clean
and secure as well as separate them from the rest of your clothes—so if they're a bit stinky then you won't have to worry about seeping into your clothes and gear.
While some gym bags come with separate shoe pockets for your shoes, some of us prefer something that isn't attached—although you'll find we included some gym bags on our list just in case that's something you're interested in checking out.
Take a look below to learn more!
In a Hurry? The test winner after 12 hrs of research
ASICS
Why is it better?
Durable
Fits up to a size 14 shoe
Easy to use
Fits inside of larger gym bags
Small zippered compartment
In a
Hurry? Editors choice:
Test Winner: ASICS

17
Researched Sources
1300
Reviews Considered
12
Hours Researching
13
Products Evaluated
Materials
Brand
Durability
Size
Features
By Default
Criteria Used for Evaluation

Materials
While it may not seem as important because it is not something you are wearing, the materials used in your sports shoe bag are still worth carefully considering. Materials can impact the way you use it, if it weather resistant enough to use outdoors, how durable it will be, and how much it is going to cost. It is worth taking the time to look at the materials used and consider carefully how they will affect the way in which you are going to use the bag!
The fabric that is used to make the bags really matter as it will define the shape of the bag when it has the shoes inside and when it doesn't. The right material can also guarantee durability. The selection of a sports shoe bag depends also on how often it is used, the materials vary in terms of canvas, nylon, and leather. This will also determine the price of the bag, leathers are most likely recommended because of their durability nature and it also comes with status as we all know it is slightly priced than the other materials.
As much as this choice appears to be the best for many it might not be suitable for the rainier seasons because tends to get wet--for this weather you will definitely need to look for bags with waterproof compartments.
The most durable bags are made of leather and the least durable are made of nylon. You need to consider this because it's important you get the one that fits your needs.

Brand
You will also want to consider the brand behind the product once you have narrowed down your choice to a select few. When you are stuck choosing between two shoe bags that are otherwise basically the same considering the brand of each can help you determine which one is best for you. It is always best to go with a brand that is known and respects by athletes and runners so you can be sure you are investing in a quality product!
The fashion industry has taken over and it is sweeping away anything that comes its way. Bags are no different, the designs that make you fall in love with them as soon as you lay your eyes on them is there, the wow factor. Bags have different designs relating to different use. You will be wise enough to know that you need to look for factors that made you want the bag in the first place then ruin to design later. Things like wheels and handles to pull, the number of compartments it can handle, the spacing it has among other variances. Can it be carried on the side or not does it have a side handle that you could use, in case that doesn't work does it have something else to carry it with? so many questions that go through your head when looking into the design. Make sure you pick a functional bag first.

Durability
Runners want their gear to be durable and that is true of all gear. The shoe bags we have on our list are all rated highly in terms of durability and are designed to be easy to use and to hold up well to frequent and even daily use. This is important because any runner who invests good money into their gear wants it to last a long time and needs to have it serve its purpose and perform as they expected!
Finding that very bag that has all your needs at heart is a challenge and once you have it you might not want to let it go that easy,that is why you need to get one that is of good quality which leads us straight to leather or canvas as they are known to be very durable,let us remind you that the durability of your bag also has something to do with how frequent it is used and how it is maintained,avoid washing your bag every other day after using you need to be able to use it  for quite sometime before washing it and even when washing you will need to avoid the use of hard brush and go slow on the fabric as this will also result in fast wear and tear.

Size
The size shoe bag you need to have will depend largely on the type of shoes you are wanting to carry and how many pairs you will want to have on hand at any given time. There are many different sized bags available we tried to include a range of product sizes for you to choose from. There is no need to pay for more space than you have a need for, and likewise you do not want to pay for something that will not accommodate your needs!
Size is important because you want to make sure your stuff fits appropriately. Most of the shoe bags on our list fit most shoe sizes--more specifically up to a men's 13--so it's important to be aware of whether or not your shoes will fit in. A lot of runners and athletes may want to use their travel bags to store their shoes in their gym bags with their other stuff--in order to keep their stuff separated. If this is the case for you then you will also want to make sure the shoe bag you pick will fit in your gym bag as well.
Just because these shoe bags aren't attire or apparel you need to try on or wear doesn't mean you don't need to consider size. If you get the wrong size in one of these you will be unhappy and will probably need to replace for another one or, worst might end up never using it.

Features
The final feature to consider in your search for the best sports shoe bags for your needs is to think about any additional features you want or need. What kind of strap system works best for you? What about access and security features? Do you need extra storage for things like changes of clothes? Do you want a place to hold a water bottle or your valuables? Knowing what features you would like to have will help you narrow down your choice!
While shoe bags don't offer a ton of different features, there are still factors you need to consider. Some of the shoe bags are made of odor resistant material and designed to be durable and long-lasting--while others are less so. Here we considered the materials the shoe bags were made of . We also took a look at whether or not the shoe bag has pockets and how packable it is. While most shoe bags don't come with additional pockets, some do.
On the other hand, some bags are waterproof and machine washable, while others are not. Make sure to consider what you need in a shoe bag before making your choice. While all of the selections on our list are all great, none of them are made to accommodate the needs of everyone--there is no one size fits all, so make sure to do your research.
Expert Interviews & Opinions
Most Important Criteria
(According to our experts opinion)
Experts Opinion
Editors Opinion
Users Opinion
By Default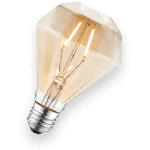 Let it Breathe
It's important to remove any dirty or sweaty clothes and running shoes that you place in any of these duffle bags as soon as possible in order to avoid causing any odors to linger inside. However, even if you do this, you may still experience lingering smells if you don't also frequently air out your bag. Empty your bag, unzip and open all compartments, and place it somewhere with plenty of airflow in order to ensure that it smells fresh.
Check the Warranty
Even if a shoulder strap or zipper on one of these bags breaks, you don't necessarily have to throw it away and immediately purchase a new one. Many of the manufacturers of these sports bags will offer extended warranties that cover these kinds of damage. Check the manufacturer's website in order to find out how you can have your faulty product replaced or reimbursed.
Mind Your load
It is important to take care of your shoe bag so it will last a long time and serve you well. One mistake many people make is they overload their bag with too much weight. This stressed the seams and the material and can lead to tears and snags in the fabric as well ad straps that start to pull loose and unravel. It can also make it difficult to zip the bag closed which over time and lead to trouble with the zipper because of the tugging it takes to get it opened and closed each time. So, try not to stuff it too full and mind the amount to weight you are putting in your bag!
Other Factors to Consider

Use
You will need a bag that you can easily use and maintain,most bags are meant to last longer especially if you buy according to the durable materials,however some can be on another level of this and might not be able to last as long as we think this can be due to the maintenance as you tend to wash it regularly and end up losing the stitches that hold the bag together making a hole of worse.cleaning the bag should not be a struggle as this will result to tear and wear,the bag should have at least a side compartment where the shoes can be placed and the place might also have nylon inside as this makes it easy to wash.the bag should not at all be complicated as this might result in the damaging of the bag in the process of trial and error.

Weight
When it comes to shoe storage bags you will have to make sure it is lightweight and easy to use. If you think you'll have it out in wet conditions then you may want to look around for a waterproof one as well, so you don't have to worry about it soaking the water up and weighing more. If you plan on putting the bag in your gym bag then you definitely want to make sure your bag doesn't bring more weight than the shoes do on their own.
When looking at the weight we considered the overall durability of the bag and what materials they are made of. Some will be a little heavier--especially the ones made of sturdier material. Although that doesn't mean they are necessarily heavy, just heavier when compared to other more affordable and travel-friendly options.
Frequently Asked Questions
q:

Are these bags expensive?

a:

Sport shoe bags are not as expensive as gym bags or gym bags that come with shoe storage--in fact, they are actually pretty affordable. However, it's important to note that some bags are more affordable than other options. You'll find the pricier bags on our list are more durable and odor resistant than others. Overall, if you want something like that you are going to pay a little more--but these bags aren't really expensive when compared to gym bags--and they will keep your shoes separated from the rest of your stuff.
q:

How often should I clean my bag?

a:

This really depends on whether or not you need to clean it. I have a pair of lifters that I don't use for strenuous activities so the bag I store them in honestly never needs to get washed. My trainers on the other hand typically give their bag odor so I have to wash it more often. Not all of them are machine washable but mine is, so make sure you take a look at the manufacturer's recommendation before tossing it in your washer.
q:

Where can I buy a sport shoe bag?

a:

You can get one from a store near you that deals with running gears or you could order from online from a reliable market source. The trick is to make sure you go through reviews first in case you have identified one to avoid disappointments. All of the bags on our list, however, are found on Amazon so we recommend you read about them before making your purchase.
q:

Do they have additional storage pockets?

a:

While some have additional front pockets, most shoe bags do not--although you will find we include 2 gym pags with shoe compartments so you can note the differences and consider those on your search as well. The shoe bags on our list are designed to provide additional storage that can be used with your gymbag, backpack, or travel bag.

So, overall there are some with additional small pockets but having them (or not having them) doesn't take away from the function they provide.
q:

How long do these bags usually last?

a:

While there is no magic number to give for how long a sports shoe bag should last a lot of it comes down to the quality of the bag and how well you take care of it. A well-made bag from a brand known for quality products will last longer than a cheaply made bag almost every single time! Also, if you take care of your bag, clean it often, don't cram too much into it, and use it the way it was intended to be used, it should last you a good long while. You will also need to factor in wear and tear because obviously if you use your bag 5 days a week it will wear out faster than if you only use it once or twice a week. But as a general rule, a quality shoe bag that is taken care of properly should last you several years.
q:

Do I have to spend a lot of money to get a good shoe bag?

a:

You do not have to spend a lot of money to get a shoe bag, but if you want a good one that will last a long time and serve you well then you are going to want to invest a bit more and get a quality bag. Paying more upfront to get quality is always the best way to go. You may find something for $30 but if it's wearing out after 4 months and you have to buy another one, then in a year's time you will have spent close to $120, more than what you would have paid for a quality bag right from the start! So whenever you are able to, invest in quality with your initial purchase and it will more than pay for itself!
Subscribe to our newsletters