10 Best Fanny Packs for Runners
last updated
Jul 17, 2019
No matter what type of athlete you are, the best fanny pack is a perfect addition to any runner's favorite gear. So, whether you already love to use fanny packs or are hesitant to try one, you might just want to jump on the bandwagon and get one.

If you're tired of shoving your stuff in your pockets or holding it in your hands, then you'll find a fanny pack can be the perfect solution. The best fanny packs should fit comfortably and securely while also ensuring your belongings are securely stored while you run.

The best part about using a fanny pack is that you can use them for more than just running. So, whether you need a fanny pack for your next race or just want a functional and stylish way to store your stuff, we' re here to help!

Check out the best fanny packs below.
In a Hurry? The test winner after 11 hrs of research

UR Power
Why is it better?
Simple, effective design
Perfect for carrying a phone, a few small items, and hydration
Well made
Can be used slung over shoulder
In a
Hurry? Editors choice:

Test Winner: UR Power

4
Researched Sources
1.5K
Reviews Considered
11
Hours Researching
19
Products Evaluated
Weight
Size
Materials
Value
By Default
10 Best Fanny Packs for Runners



Simple, effective design
Perfect for carrying a phone, a few small items, and hydration
Well made
Can be used slung over shoulder
Doesn't fit smaller waists well
This is a lightweight option made out of neoprene that is designed specifically for running, cycling, hiking, and other strenuous outdoor activities. Perfect for runners who love to listen to music, it's designed to hold your phone, a couple small items such as keys and money, and hydration.
Read more
Weight
It's nice and light, coming in at less than 4.5 oz before adding water to the bottles so it won't slow you down. This is one of the main reasons runners loved it.
Size
The company says that it's designed so that one size fits all, but a couple of reviewers said that the smallest sized waist it will fit around is 34.5 inches.
Materials
It's well made from neoprene, with the usual metal zippers and a plastic clip. User's reported that it help up over time and they were happy with the fit and finish of the product.
Value
This is about the average price of the products on our list and overall we think it's a good value because of its quality, running specific design, and performance.



Affordable
Breathable
Sweat-resistant
Unique space for credit cards, insulin, and phones
Lightweight
Sleek design against body can have a tendency to roll up or down at upper or lower ends
For a slimming, non-bulky product that has a ton of features, the Hip Hug Pro is the gear for you. The sleek design and hidden features make your workouts so much smoother.
Read more
Weight
This is not necessarily a fanny pack in terms of what we originally think of when we think of a fanny pack. However, it is a lightweight option for those of you who want a barely there fanny pack while you run.
Size
Even diabetics were thought about with this one. You can easily stash your t-slim insulin pump in this product. There are key FOBs and even a screen cloth here as well. Hold your phones and credit cards with ease.
Materials
Made of sweat resistant materials that will keep your valuables healthy and dry. Its wide design fits evenly along the body and it offers neon reflective accents to help you be visible in dark or poorly lit condition.
Value
This unique option comes at a great price and is the perfect option for anyone looking for a cost-effective option. If you are on a budget and want a lightweight, easy to use storage option, then this is an excellent option to consider.



Eye-catching design/color
Simple straightforward construction
High quality, durable
Tension-grade buckles and straps, snug fit
100% waterproof
The pouch might not fit all types of larger smartphones
If you want a waterproof fanny pack, then the Beck waterproof fanny pack is definitely worth a closer look. This model is available in neon colors to help you be more visible while you are out on your runs. Take a look below to learn more about this awesome fanny pack.
Read more
Weight
A simply designed product can be used for many things and is a great companion for your jog. If design aesthetics are important you this may be the pack for you, 1985 meets 2022.
Size
This fanny pack is sleek and compact, but also provides you with a good amount of space for you store all of your stuff so you can securely store it in your waterproof fanny pack.
Materials
Use it anywhere in any weather. It has waterproof materials and a waterproof zipper to keep the wet out and store your valuables and electronics safely. A simply designed product can be used for many things and is a great companion for your jog. If design aesthetics are important you this may be the pack for you, 1985 meets 2022.
Value
All in all, this fanny pack comes at an excellent price that is really cost-effective and worth more than the initial investment.


Lightweight
Comfortable
Well-made
Compact and effective design
This option is great for road runners and can fit a surprising amount of stuff in a small amount of space. Designed to hold up to a 6.5-inch smartphone, some extra items, and 20 ounces of water. Trail runners felt that it bounced around a little on more rugged and variable terrain. It's super comfortable and comes from a company known for their running gear.
Read more
Weight
At just around 6 ounces it's light because it's designed for running. This makes it slightly less durable than some options out there but runners know that every ounce counts.
Size
Big enough to hold the essentials without being cumbersome--so you can count on this fanny pack to appropriately store your belongings no matter how far or how long you decide to go on a run for.
Materials
The outer part of the pack and the belt is made of sturdy nylon. The lining is made of breathable mesh for ventilation and comfort. These two features allow the fanny pack to be both breathable and durable.
Value
A little more expensive than other options but the included water bottles and great design make it a worthwhile purchase. As it's more lightweight and therefore less durable than other products be sure to care for it properly to get your money's worth out of it.


Breathable by design
Good for long runs
Not bulky and with no uneven weight
Adequate space for small necessities
Not large enough for water flasks
The AirFlow Lite from Amphipod is both lightweight and exceptionally breathable, as suggested in its name. The storage space isn't anything that particularly stands out, but in this case, that's okay.
Read more
Weight
This is one of the most lightweight fanny pack options on our list, and even when you fill it up with your belongings you don't have to worry about it weighing you down.
Size
The storage room is adequate enough for a mobile device, gel packs, house keys, credit card, money, and other small necessities. The main attracting feature of this pack is its airflow, or its ability to allow breathability when worn for long periods of time. No mold or mildew with any stagnant old air in this one.
Materials
In terms of material, when we took a look at this fanny pack, we found that it is constructed with high-quality material that is built to last so you can expect this fanny pack to last you the long haul.
Value
It comes at a cost that is a bit higher than others on the list but it is a straight-forward design that will accommodate all your basic needs. So, if you don't mind paying a little more, you will find this fanny pack is totally worth every penny.



Has two detachable mini bottles
Lightweight neoprene material constructed
Snug fit, reduced bounce
Fully zippered pocketing system
Only a few color assortments
Again veering into belt territory here, the SLS3 is a wonderful option for athletes of all capacities, and besides as we mentioned above belt/waistpack/fannypack are essentially synonyms. This is a mid-range option that isn't flashy but gets the job done — stay hydrated and comfortable throughout your run.
Read more
Weight
Here we have another really lightweight option that won't weigh you down and that can also store your hydration bottles so you don't get thirsty during your runs.
Size
This band is adjustable to fit most any waist and be as tight or loose as you choose. This is great because you can make it as structured to fit the movement your activities require. The ability to hold water bottles will keep you hydrated during your workouts.
Materials
You can use this product anywhere and in almost any condition and it will do the job to keep your valuables safe. It is almost indestructible with its tear-resistant materials that are also water-proof. Even though it is water-proof, it is very breathable.
Value
The price is pretty good considering how great a fit it is and the functionality it serves.
Innovative design
Flexible yet strong material
Sweat-wicking
Reflective Logo
No zippers or straps to fuss with
Uncomfortable if not sized right
Not a fanny pack per se, but simply too good to leave out. The FlipBeIt is one of if not the most popular waist packs on the market today. There are no zippers and pouches to be found here, rather a continuous piece of fabric which has four openings you can stuff your things in. It sits firmly on your hips and weighs in at a paltry 3 oz. By far one of the best options currently available.
Read more
Weight
The flipbbelt is a sleek and compact take on the fanny pack. It holds a lot less than your traditional fanny pack but it is also less bulky and offers the lightest weight option out there.
Size
Lots of functionality and extras that you wouldn't even know is there based on the simplistic, smooth design. No buckles mean there are no moving pieces that will cause irritation to your skin. 9 unique, bright and stylish colors to choose from, this one is an eye-catcher for sure.
Materials
As you can see, the flipbelt is much lighter than the traditional fanny pack and its design is also much more simplistic than the designs you are used to. The materials it is composed of is breathable and well-ventilated so you will stay cool and dry and the moisture-wicking material will ensure that your flipbelt stay cool and dry.
Value
This is a great cost-effective option for those of you looking for a budget-friendly storage solution for your runs.



Clever and unique design
Versatile
Affordable
Great for walking and running
Comfortable
This one has a cool and unique design that's different from any other options on our list. There's a pocket on the front that unzips into a water bottle that will fit several different sizes of bottles. If you're not bringing a bottle with you just zip it up for more compact size and greater versatility. It's big enough to hold a smartphone, money, keys, and has a slit for headphones.
Read more
Weight
It's super light, coming in at an unbelievably low 2.5 ounces before you add your water bottle or any of your belongings. This is a great feature because want to make sure it is as light as possible so you don't get bogged down while you run.
SizeMaterials
This one is made from high-quality water-repellent nylon with a comfortable mesh backing. So, if you want to feel safe if you get caught in the rain with your phone and other belongings, then this is definitely a fanny pack that you can trust.
Value
About the average price of products on our list and good value for its usefulness and versatility.
Two zippered pouches, good capacity storage
Scotchlite reflective spots
Cinches well and adjust to waist size
Toned down Nathan style
The Nathan 5K Belt is a great high capacity option for runners who need to carry more than a few items with them. Phone, wallet, keys, gels, you name it and there is space for it here. All this is done without any disturbance to your stride.
Read more
Weight
If you like to race or are training your next race, then you need to check out this 5K fanny pack. It is more like a waist belt, however, it still offers all of the benefits of a waist belt so you get storage space you need.
Size
You won't have to worry about if your most valuable item, your phone, will fit well in this one. It fits all phones, Androids, Motorola and iPhone can all fit in this one.
Materials
Nathan is known for quality products for over 20 years and they have the customer service to back it up. They encourage you to contact them with anything from questions, concerns or comments because they guarantee you will appreciate their products or they are going will fix any issues that you may have.
Value
The quality reputation of this company and its products is unbeatable. This product, in particular, is not the most expensive on our list but it does come in on the higher end.
10

. Pritties Tribal Print



Two good sized secure pockets
Adjustable waistband, one size fits all
Attractive design
Durable and comfortable material construction
Durability could be improved
Pritties Accessories makes a Multi Coloured Tribal Print Waist bag that is great for running and when you travel. For athletes, you get two compartments with a secure zip system on each.
Read more
Weight
In the smaller secure pocket, you can carry smaller items such as keys, credit and ID cards, in the larger pocket, you can stow away a few energy bars or other useful supplements, a phone and feel comfortable that these are securely stowed away.
Size
The adjustable waistband means you can adjust for a comfortable secure FIT, this won't slip down while you are running. The design and coloring are very appealing and will give off a look of trend and style. This fanny pack is constructed from durable materials and hold well in challenging conditions.
Materials
Not only is this fanny pack made of high-quality and durable materials that you can rely on, but it is also available in stylish colors for you to choose from so you can look stylish while you are out on your run as well.
Value
This is the hippest, style-wise, and most inexpensive on our list. It is fun and funky. It doesn't have all the bells and whistles of some of its competitors but it will get the job done in a 'gnarly' way.
Criteria Used for Evaluation


Weight
Your fanny pack shouldn't weigh you done--even once you have filled it with your stuff.
When you're racing for any distance, the last thing you want to contend with is additional weight. This is why endurance athletes use the lightest shoes, light-weight clothes, and try not to carry anything that's going to hold them back. The same principles going to apply to anything that you have to bring with you.
This includes the fanny packs and their contents. Most people throw their phones and any necessary valuables in their pockets, and this can lead to disproportionate weight too. Jogging with pockets full of different types of materials can be extremely distracting and throw off your cadence. Placing everything you need to carry in a fanny pack works to your advantage.
It keeps any additional weight at your center of gravity and doesn't interfere with your mobility. The products we looked at were created to be light. They shouldn't add more than a few ounces to your overall numbers unless you're needing a more specialized model. Before you choose your fanny pack, don't forget to take a look at how much it weighs when it's empty.


Size
Make sure the fanny pick you choose is the right size and works for you.
The evolution of fanny packs started with their 1988 debut. They were marketed in the era of bright colors and clever designs. They went out of style almost as quickly as they came into it, but they still have the potential to make life easier for athletes. Fortunately, the newest products come with a more modern and streamlined design that allows you to carry things without looking like a 90's soccer mom.
The maturity of this product can be attributed to changing the market taste, and a new generation of runners who can appreciate the design. These have been known for a long time and yet have been considered to be for the old generation. This is something that we are all slowly learning to put aside.
We are trying to embrace the fact that they are actually a sense of fashion and rising on a daily basis due to the different styles and designs they are made in. They are on the rise and soon they will be a must accessory to have, why wait to own it when everyone will be having it? Why not have it sooner? Well for our athletes we would like you to explore the possibility of having to look stylish and fashionable as you go on a daily basis.
It doesn't matter how light your storage is if it's huge and awkward. You need to be able to move freely in order to maximize your performance. You also don't want a fanny pack that's so small that it can't accommodate even your smartphone. You have to find something that's both versatile and small enough that it won't disrupt your rhythm.
We looked at packs that were adjustable and customizable for your needs. We also looked at the way that the fanny pack fits around your waist. The last thing you need is something interfering with your ability to breathe in the middle of cardio. These products are snug enough to stay up while jumping, but loose enough to be comfortable in even the most strenuous situations.


Materials
The best fanny packs are made of reliable material that will hold up over time.
We tend to talk about the fabric that is used in making an item especially if it is wearable. From head to toe, the material really influences the decision one picks apart from that it actually is the whole thing. If you get a storage option that has a weak or poor material the result will be going to the store or market to get one as soon as possible, this will not only waste money but it is time-consuming and tiresome.
We have different materials that range from leather, nylon, polyester, spandex just to capture a few. The best material is always leather especially the one made from the cowhide or animal hides, they are the best as they carry quality and durability along. But if you will be looking for a material that will be breathable you can opt for one that has polyester in it as it is known for its breathability.
Fanny packs make work easier once you know why exactly you need them and which one you will need. The key to finding the perfect model is to get a product that meets your needs. If you don't need additional bells and whistles, then there's absolutely no reason to invest in them.
Your pick should have the minimum number of compartments required to carry exactly what you need while you exercise. Additional compartments will add to the weight and can make it harder to get to the things that you need immediately. We chose products that appeal to runners and that offered enough compartments to handle everything without becoming cumbersome.


Value
Not only should your fanny pack fit your budget, but it should also offer everything you need--and maybe even more.
The quality of any item will be based on the material used and on price. Rarely do you find quality with cheap items. Still, that doesn't mean it can never happen, for you to have the best funny pack especially one that can last you some time without being considered as a waste you will go for one that has great material. Make sure you pay great attention to the function as this is why you need the said item.
Like leather, though we do not mean to say that one that can last long, the quality of leather goes undisputed for years and it will remain that way for a long time. Getting the right funny pack means factors like quality were established when going to buy them. Quality depicts durability and no one would not appreciate an item that can last long to serve its purpose.
The cost of buying funny packs has obviously increased with an increase in fashion and style. Even though that is the case we can still find funny models that have not exaggerated their prices and they still have all the feature that is needed, well after considering the fabric you need to consider the price too, some can be too costly but have nothing or they just are out to sell brands.
Expert Interviews & Opinions
Most Important Criteria
(According to our experts opinion)
Experts Opinion
Editors Opinion
Users Opinion
By Default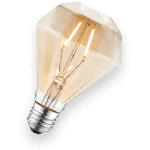 Fashion Statement or Practical Pack
Fanny packs are making one heck of a fashion come back, but for runners, the fanny pack is an awesome tool for carrying your accessories while out on a run or just a walk. Be sure to look for a waterproof pack to keep your contents dry from rain and/or sweat.
Think Safety
As with any gear associated with running always think safety. First and foremast reflectivity for visibility. Another good addition to your pack can be pepper spray in the event you come across any threats whether they have 2 legs or 4.
Other Factors to Consider


Style
The color also matters, especially for those that are style sensitive. They are unisex but Different people have different tastes. In this era, we would like for our readers to be cautious and pick shouting colors as they are great when it comes to safety and security especially if they are working out in poorly lit areas or at night. If well-chosen they can act as reflectivity that can actually help when it comes to safety matters.
No one style is better than the other as it is purely based on one's taste and preference. Different people have very different taste and that is the order of the day, ones man's meat can be the other poison. In that note, fanny packs have come up with different designs all over. We can tell that by the fact that our fashion industry is rocking in them, most know celebrities are able to dress and add them on to seal their looks.
That only means that the designs are vast and can be explored by anyone including our runners. Feel free to try any design you deem fit. With the increase in many designs means that there is one for everyone. But when shopping consider these factors after you have the main factors that made you want to buy one in the first place.


Comfort
When we look at products, we look at things that can benefit runners and athletes in both their sport and their everyday lives. This means that products need to be functional, durable, and fashionable enough to wear somewhere other than the track. We look at reviews, test certain products, and gather the best of the best from every corner of the Internet.
The same criteria applied to the fanny packs that we reviewed for this list. Just because something is no longer in style doesn't mean that you can't benefit from it, and these models might just be enough to start a new trend. Comfort comes in whereby the pain one would go by having your backpack on your back.
Since backpacks are bulky and sometimes heavy you end up feeling the weight on your shoulders and the feeling cannot be ignored. These nifty little storage options, on the other hand, provide comfort as they are placed around the waist and the weight they have is equally distributed on your lower body.
Not only is this a sigh of relief but it is also one of the best things about these retro storage options. They give you less burden to bear by doing so they relieve you from the discomfort your shoulders would have to go through.
Frequently Asked Questions
q:

Should I wash my fanny pack often?

a:

They are not like clothes which are directly attached to our bodies and require more washings. They get dirty, but not as frequent as our running clothes, so you can wash them with much less frequency. You need to give them time to get dirty before washing them. You will still need to wash at least once in 2-3 weeks if you use them consistently.
q:

Would a backpack be better?

a:

As much as there are preferences to choose whether to pick a backpack or a fanny pack, you need to know they serve different purposes. It is very difficult to use your backpack while running but you can use your fanny pack, since it is very weightless.
q:

Can everyone use a fanny pack?

a:

Pretty much, not only runners can use them but everyone including if you are into fashion and trends you can accessorize your look with it. You want to stand out this is one way to do so. Set the trend, it is also great for business people as a way of handling your cash safely.
q:

What should I keep in mind before choosing a fanny pack?

a:

Before buying, think of your needs and why you're thinking about buying a fanny pack for running in the first place. Are you a long distance runner or prefer short jaunts? If you regularly do long distances you'll probably want to opt with an option that gives you the ability to carry more water.

If you want something that can be used for more than just running we recommend a larger option or at least one that has some versatility in the design such as collapsible pockets. Will you need to bring more than just your phone, money, and keys? Again you'll probably want a slightly larger pack.

Overall, the best fanny pack for you will offer the storage you need, won't weigh you down, and will fit you comfortably and securely--preferably with an adjustable fit.
Subscribe to our newsletters