10 Best Garmin Watches for Sports Rated & Reviewed
last updated
Jan 05, 2019
Garmin is known for their innovative products, and the best Garmin running watches are some of the best options you will have to choose from.
Runners have benefited from all sorts of technological innovations over the last decade. With the introduction of GPS trackers and all of the different types of fitness
monitors
, people have the option of tracking their performance. This is also a great way to tell if you are making progress and hitting your fitness
goals
. Garmin Watches do all of this and then some. These watches provide you with your exact GPS location, act as tracking devices, monitor your heart rate, and even provide you with
music
and ways to pay while you're on the go.
In a Hurry? The test winner after 17 hrs of research
Fenix 5x Plus
Why is it better?
Lots of color options with the bands
Compatible with Apple and Android
Has an altimeter and compass
Monitors your blood oxygen levels
Tracks your heart rate
GPS system
Bluetooth compatible
Stores 500 songs
Great battery life
In a
Hurry? Editors choice:
Test Winner: Fenix 5x Plus

11
Researched Sources
1167
Reviews Considered
17
Hours Researching
15
Products Evaluated
Features
Advanced Features
Use
Power Source
Style
By Default
In Depth Review Top 10
Fenix 5x Plus
Fenix 3
Forerunner 735XT
Forerunner 235
Forerunner 630
Forerunner 230
Forerunner 935 GPS
Forerunner 645
Vívoactive HR GPS
Forerunner 35
Table of contents
Criteria Used for Evaluation
Other Factors to Consider
Frequently Asked Questions
Sources
The Best Garmin Running Watches


Lots of color options with the bands
Compatible with Apple and Android
Has an altimeter and compass
Monitors your blood oxygen levels
Tracks your heart rate
GPS system
Bluetooth compatible
Stores 500 songs
Great battery life
Expensive
Water tracking is unreliable
While this is one of the priciest Garmin running watches, you will find it is a great investment. So if you are looking for something you can use in the long run, whether it's to increase your PR's or just to keep you motivated, then this may be a great for you--if you don't mind the hefty price tag.
Read more
This running watch comes in several band color options so you can pick and choose your style to an extent. It is designed for running, water sports, and comes with a built-in altimeter, which is perfect for hikers and outdoor enthusiasts. Not only does it come with a GPS, but it also uses TOPO tech so you stay on the right trails and ensures you are going the right direction. Not only does it track your heart rate, but its puls Ox acclimation sensor will track your blood oxygen levels--which is perfect for those of you who often hike, or plan to hike, on elevated trails.
This watch is also really durable and scratch resistant. It is compatible with both Apple and Android products--although it has to be iOS 10.0 or later; or 4.4 OS or later. In smartwatch mode, the watch's battery life can last up to 20 days and if you run it with the GPS or music it can last up to 13 hours. It can store up to 500 songs on the watch and is also compatible with some Bluetooth headphones.
Overall, this watch is expensive but worth every penny if you need something as high tech as this one.
You can see everything despite the sunlight
It is waterproof to 100 meters
Many configuration options
Very nice design
One of the most liked, or we can even say adored, watches: the Garmin Fenix 3. It's perfect for running but will also work well when it comes to swimming. There's even a bonus ski-board mode. Read more about the interesting functions of this watch!
Read more
Designers of this watch decided that GPS is not enough; there's also EXO Antenna which makes watch more accurate in term of providing the correct position. The bezel is made of stainless steel. There are different modes that you can choose and this is why there's difference in battery lifespan. For example, if you use GPS/ training mode, it will work for about 20 hours, 50 hours while using UltraTrack mode and 6 weeks if you want watch mode. If you want to check your fitness metrics, this watch is for you. Speed, heart rate, race predictor, cadence, recovery advisor and timer are the main additional features, but there are many others. While running, you can create special points to mark your achievement and next time watch will show you the way to these points. It also has an Altimeter, Barometer, and Compass. You don't need to worry about connectivity as it connects with WiFi hot spots.
Get emails and other notifications form your smartphone
Support training data for multiple sports
Day and night heart rate monitoring with no extra gear
Get live tracking,  audio alerts, and social media sharing through Garmin Connect
The 735XT is the lightest weight multisport watch currently made by Garmin, which seems like a small thing, but really isn't in the scheme of things. This one allows multisport capabilities which are supported by the 735XT include running, cycling, swimming, hiking, paddle sports and cardio training. Read below to find out more.
Read more
Monitor your heart rate around the clock, with no extra gear required. There are a ton of features that can be accessed through Garmin Connect. Some of those include detailed live tracking, music control, smart notifications and even access to social media sharing. You can also get all of your notifications from your smartphone, which is really great and is becoming more of a standard with these types of devices. Ultimately, this fitness watch offers all of the necessary and critical tools that can be crucial to effective training.
Get text messages, emails and other alerts when paired with your smartphone
Monitor your heart rate 24/7
Plenty of fitness tracking tools through Connect I.Q.
Many suggest that this works best for sustained running, much better than some other fitness training
The number two spot on our list goes to Garmin's Forerunner 235. The Forerunner series is one of the most popular choices in fitness and training watches around. This is partly due to its overall functionality and ease of use. It even seems that the Forerunner is part of many runner's standard kit for training.
Read more
Starting with heart rate monitoring, keep track 24/7 for accurate data. And the screen? It's a lot bigger than most other brands and models.
Read emails, text messages, alerts, reminders and much more when you pair the Forerunner 235 with your compatible smartphone.
Want some help with your training? Receive audio prompts about laps and other tracking alerts regarding your training session.
The battery life is pretty decent too. You can get up to 12 weeks out of a battery while operating in watch mode, but just 12 hours while used in training mode.
Easy to read screen
Buyers really liked because it keeps you very motivated
Very stylish watch, available in 3 colors
Some buyers said that it's very easy to scratch it
This watch is less pricey than the Fenix line but still has many useful options. Let us show you why this watch is so great.
Read more
You can purchase this watch for 300 dollars but you can also find a version for 400 dollars. The difference comes in one additional feature- hear rate monitor. With this, it costs more than 400 dollars. This watch will make it easier to beat personal record as it saves all data. Special stress score applications inform you when you should have recovery day and when you should train. You can plan everything and prepare for the marathon or other events well- this watch can predict your race times. When you connect it with your smartphone, you will be able to receive all notifications about weather, text, calls and many more. With Garmin connect, you can see all your tracks and keep an eye on your progress.


Great GPS accuracy
The battery life is excellent
It's not bulky and it has nice design
Some buyers said that it is not bright enough at night
If you're tired of these high prices, here we go with the product that is affordable and great at the same time. A less pricey product doesn't mean that it's worse. Check what are the features of this product.
Read more
It has a nice large screen and color display. It has all the basic features like distance tracking, timing, heart rate, and many others. It easily connects with social media and it's not very hard to share your running achievements. You can receive the notifications on your smartphone. You can download other interesting applications and save your data. You can download a special running program to boost your performance and you will see the results in a short period of time. It counts your steps and calories. It's relatively easy in usage. You can use a recovery advisor as well. The bands are replaceable. You can easily control your music with it. This watch receives audio prompts when you have your smartphone connected, so you know how many laps you have done.
Smaller size than other options
Lightweight
Excellent battery life
24/7 accurate HR moniter 
Easy viewable screen
Accurate GPS 
Waterproof
Lots of customization 
Compiles data efficiantly 
This Garmin watch is a great choice for runners. The Forerunner 935 GPS Watch is one of the smaller models on this list and is lightweight, which makes it an excellent option for people who find larger Garmin designs unappealing. This is an accurate and efficient watch that can easily meet all the needs of an active runner.
Read more
The Garmin Forerunner 935 GPS watch is the watch to choose if you are invested in accurate and comprehensive recordings of not only your running statistics but also your vitals, the 935 containing a 24/7 heart rate monitor. The 935's battery life also matches its users' extensive recording needs. The watch also is completely waterproof, a plus if you can get it and even better if you need it. The 935 has a lot of customizable features and options to use with your compiled information as well as a large easy readable screen that makes the information accessible to everyone no matter the situation or condition. The only drawback of this particular model is that some of its users had syncing issues between their watch and their phone.
Overall the Garmin Forerunner 935 GPS watch is a strong performer in terms of information and accuracy and comes recommended to the runner who is interested in a sleek and customizable GPS watch.


Lightweight
Comfortable
Holds up to 500 songs
Compatible with running dynamics pod
Good battery life
Connectst to GPS quickly and easily
Accurate tracking
Compatiable with many apps alongside Garmin app
Pricey
Running Dynamics Pod is sold separately
The Garmin Forerunner 645 is a sleek and stylish running watch that not only looks great but also tracks everything most runners do. It's still pricey, but definitely not the most expensive watch on our list.
Read more
If you want a running watch that is easy to get accustomed too you will find this is a perfect fit. To simplify your life it allows you to download up to 500 songs and is Bluetooth compatible--so you can run hands-free and not have to worry about using your phone. during your runs, workouts, or hikes. It will track advanced running dynamics so you can track and improve your stride and much more--although this can only be done in combination with the running dynamics pod, which you will need to purchase separately.
The wristband will track your heart rate and tracks your performance while you are on the go. the watch's battery life is pretty great as well--although it doesn't offer the longest life on our list. In smartwatch mode, it will last up to 7 days, and if you run the GPS and music it will last a total of 5 hours.
You can choose different colored bands and the Garmin Connect app will simplify your life and help you track your progress and plan ahead to improve your overall performance.


24/7 heart rate monitoring
Pair with compatible smartphones
GPS tracking
Exceptional battery life
The glass on the face is a bit more fragile than expected
Garmin's Vivoactive HR is the number one seller on Amazon, as far as Garmin watches go. The features and functionality are the major keys to this product's success. Think about how much gear you would have to carry if you needed a single device for each individual function that this watch does. It would be a lot to carry. Garmin has taken advantage of the latest technologies to bring you products that completely change the way we run, especially those who like to take their runs off-road. let's take a look at what this thing can do.
Read more
First of all, everyone will like the fact that the screen is actually readable in bright sunlight. A watch of any kind doesn't do much good if you can't even read the display. So, that is a simple but huge plus! Here is another big plus, the battery life lasts up to 8 days in watch mode and up to 13 hours in GPS mode.
Set your goals and monitor your progress against them. There are even built-in sports apps that will help you set and follow custom goals. You can also pair this unit with a compatible smartphone and set notifications to be displayed on the Vivoactive.
This watch even allows the heart rate to be monitored 24/7 without any extra straps or other apparatus. And, of course, This model has a function that Garmin is is the most well-known for: spot-on GPS tracking. The Garmin Vivoactive HR is a top seller, purchased and used by runners, hikers, outdoor nuts, and general fitness lovers alike.
There are reviews that even make statements like "the best tracker on the market"!
It's cheaper than Fenix models
The accuracy of the GPS tracking is great
Very long life of the battery for this price
This watch charges very quickly
It doesn't have color display
Next more affordable watch with many extra features. This watch has built-in GPS to provides the correct position, to track where you run. Discover all the features of Garmin Forerunner 35.
Read more
While checking your heart rate, you don't need any additional strap. Special alters vibrate to inform you about for example running prompts. The display has square shape so it's different from the other models but it's still very readable. You can also control the music easily with this watch. You don't need to upload data to Garmin connect as the watch does it for you. In this way, you can share your goals and compare your achievements with friends and family. It measures calories and pace to provide more running motivation. There's also walk mode and your watch will inform you when you should slow down and walk, but it also will tell you when to start run again. You can also download other applications that Garmin offers.
Criteria Used for Evaluation

Features
No one wants to deal with a product that's so complicated that they can't navigate the programming. At the same time, it's important to make sure that your Garmin Watch can do everything that you need it to do. A lot of people enjoy products that have all of the bells and whistles, but some people really value simplicity. We looked at the features on each of these watches and measured them against usability and ease-of-use. The last thing anyone wants to do is stop mid-run to activate GPS tracking or to switch up their music.
A lot of people have gotten used to using their smart phones or compact music players to entertain them while they jog. If this is something that's important to you, make sure to check out the capabilities of your Garmin Watch. A lot of them are able to hold a decent sized playlist and allow you to navigate it easily. Make sure that you're not buying high-end technology just to have it, and that all of the features will appeal to your needs.

Advanced Features
Being able to measure your progress with a touch of a button is a great way to motivate yourself. A lot of people have a difficult time getting out every day and sticking to their workout routine. The Garmin Watch puts your progress right in front of you, and lets you see how your body's reacting to your runs. Having a heart rate monitor is the best way to see whether or not you're reaching your target for cardio and can make it easier to measure the peak times during your workout. A GPS tracker provides you with an exact measurement of how far you're going and can make a huge difference in the effectiveness of your workout program.
Take a look at the options offered by the Garmin watch that you're considering. See if they can be customized to include or exclude features that you don't particularly need. Part of having a really good workout program is having the ability to customize it for your needs.

Use
Additional features and options may be a really cool thing but there's one more thing to consider- will I be able to learn how to use it in short time. You may know the feeling when you receive the new product and you want to test it immediately but at first you must read hundreds of pages of instruction. Nobody likes to read the instruction all day. Garmin products aren't very difficult in use but it really depends on the person. The other problems may appear when you want to connect your smartphone or you want to use special training program.
We recommend reading the instructions first. If you plan to buy this type of watch as a gift for your mom or dad, think whether they will enjoy using it or they will be more nervous as it will be too complicated for them. Also for many adults, using the watch may be hard at the beginning but don't give up. On Garmin's website, you can find videos with instructions and everything should be clear after watching these videos.

Power Source
Its less about having a battery that last a long time for point of use. It is doubtful you will have to run or use the watch for 14 to 24 hours straight. The point of an extended battery life is so that anytime you life you wrist to utilize the watch it will be available and on. A long battery life is so you can take your off to charge at night, put it on when you wake up and be good to go for the rest of the day. We select watches with longer battery life because the convenience of this sort of accessibility is now a standard and no longer really an option.

Style
Even if your watch has many cool options but it has strange design, the probability that you will enjoy it less is very high. Garmin is a good brand if you search for stylish watches. They offer special bends that can be changed so you don't need to buy a new watch, you just change the bend. There are many color options you can choose from- who said that the watch must be black?
You should look at your wrist and you can ever measure it with ruler. Let's say that display screen is 48 mm. See how big it is comparing to your wrist. Bulky watches look terribly especially when you're woman. What about colorful display? It is much more readable and it's not boring. You need also think about the width of the band- do you want wide or narrow one? We know that some people also pay attention to the buttons, for example- Garmin Forerunner 235 has buttons around the dial but some people don't like it.
Expert Interviews & Opinions
Most Important Criteria
(According to our experts opinion)
Experts Opinion
Editors Opinion
Users Opinion
By Default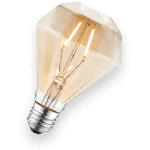 Bring Backup
In all fairness, these Garmin watches are all reliable products that offer competitive battery life and impressive durability. However, it's important to have a contingency plan in place in case these devices fail to provide you with tracking or GPS positioning features you need during a camping trip or an extended trail run. It's highly recommended that you bring a physical map of the area you plan on embarking to in addition to your GPS watch.
Remember Daylight Savings
It can be hard to track the time changes with the seasons, especially when recent legislation has begun changing what countries and provinces observe this long-running tradition. While many of these devices will automatically adjust to daylight savings changes, remember to check online to ensure that these are still up-to-date to avoid being too far ahead or behind schedule.
Other Factors to Consider

Water Resistance
Water resistance is a must is you live or run in an area with high humidity or high rainfall. Now if you think that doesn't apply to you consider that there are other circumstances where this sort of structural integrity could be useful. Post gym showering means you won't have to store your expensive equipment in a locker. Also water resistant doesn't mean just water, it applies also to moist conditions. Some people have issues with excessive perspiration and having a watch that won't break simply because you sweat a lot is worth your consideration.
It's not a secret, that the rainy days happen. In some areas, rain is a rarity, in the others, this is something normal. We know that there are people who enjoy running in the rain but most of us want to stay at home. Does it mean we need to resign because of the downpour? Not if we have a treadmill. We know from our experience that some options of particular watches work only outdoor. This is why you need to check it.

Responsiveness
Several aspects can go into the design of a GPS watch and its display to maximize visibility and minimize things that would hinder it. Specialized screens that reduce the glare that comes from running in bright sunlight. Have a large enough display can help those who have sight issues or aiding in a situation where seeing is difficult.
Many watches also come with a backlight, making it easily readable if you choose to go running at night. Some watches also offer the option to have a customizable color for the backlight. Being able to read the watch you are utilizing is the most essential aspect of a watch, so only watches that should have little to no issues with regards to readability are available on this list.

Support
GPS watches are the type of watches that tend to be very useful in most harsh running conditions. However, they won't last forever. We've often seen that Garmin products will stay with you for many years as long as you take care of it. Unfortunately, there is a chance that your Garmin will be delivered damaged and etc. It doesn't need to be the fault of the manufacturer- the product could be damaged during the delivery process.
There's only one option to solve this problem- replace your watch. By replacing we mean return it to the brand. Most Garmin watches have a warranty and it shouldn't be a problem to get a new one. You need to be aware that sometimes, a different part of the watch has different guarantee period. If you're afraid that your product will be damaged during delivery, open the package in the presence of the delivery man.

Weight
Many runners tend to forget about this two aspects but they're really important as they are key to comfort. Let's start with size. How big it should be or better question how big is your wrist? Be aware that if you wrist is small, bulky watch won't look nice and it won't be comfortable wearing. It shouldn't be also too small, as you should easily see all the information as the display. What about shape?
There are 3 options- round, square and rectangular shape. What about the weight? If it's your first watch, you may not know that bulky and heavy watches are really uncomfortable and they don't look good on your wrist. On the other side, watches with many additional features can't be also very lightweight and if they're intended to trail running, they will be more heavy.

Value
At Runnerclick.com, we try to make sure that what we recommend will fit into your budget. Running is definitely an investment in your health, but this doesn't mean they need to break the bank. Many of the watches are available for less than $300-$500 most of the time. Higher-end models may go for more, but these usually have an abundance of features. Anything that improves your workout routine can be an excellent asset. We looked at watches from a variety of different price points, and part of what we love about Garmin is the ability to pick and choose exactly what you want.

Features
We won't lie if we tell that music is one of the most important parts of the running. Most of us use music to make the running more exciting. Music decides about the pace. It also makes us more motivated, especially when we listen to our favorite songs. Whenever we feel tired, music gives as more energy and without these songs, most of us wouldn't run as often as we do. That's why you need to care about the music and there's option to control it only by using your watch. This is really helpful as you don't need to change the song on your smartphone as long as you have your Garmin on your wrist.
Frequently Asked Questions
q:
I run the same route in my neighborhood everyday as part of my routine, and never take my run outside of my route. Is a watch with GPS really necessary?
a:
If you really only keep your run on a route that you have measured the distance of and know well, then GPS would be an option that you may not need.GPS option is perfect for runners who love discover different tracks, roads and etc. There are many adventurous runners who run in new places every day. GPS option is good when you run in unknown areas and you're afraid of getting lost. If you really want to run on the same track every day, GPS is unnecessary. What's more, watches without GPS tend to be much cheaper. Instead of GPS function, you should look for features more connected with creating running plan and all basic metrics to show you your results even on this one track you use.
q:
I've heard than you don't need to buy a Garmin Watch because the technology is developing and all you just need is smartphone.
a:
To be honest, we wouldn't agree with that. It's true that smartphones are very useful, we can download a lot of running applications and use apps to track our progress. However, have you ever wondered why Garmin Watches are so popular? It's because of accuracy they provide.
You can have all applications on the smartphone but they're not as accurate as those in a watch. Garmin watches make easier to boost the performance and keep the records. Let's say you want to check your heart rate. With smartphone, you will need chest wraps which are unpleasant for most of the runners and this is also an additional cost.
q:
Are the product that are reviewed in the list above all of what Garmin offers?
a:
No. Garmin produces many different models that are also available on Amazon. The purpose of our list is to showcase and review the product which have the highest customer ratings.You should be aware that there are many different products that Garmin offers and you can choose from many watches. We've created this list to make it easier for you to find the best of the best. Remember however that the product that would be the best for you, may not be on our list.
Every person has different demands, needs. In most watches on the list, there's GPS function- you may not need it. Or maybe you just need the simplest watch, you don't care about smartphone connection, you just want the watch to provide the track and basic metrics.
q:
Can I swim with one of my Garmin GPS products?
a:
They produce some multisport models in which swimming is one of the activities that is tracked, so the answer is yes for many models. In some products on our list, there's special swimming mode. It can measure the distance, pace, strokes and many more. Many watches on our list weren't only designed for running. As you've read in our review, many watches have this ski or swimming mode. If you want to take part in a triathlon, you can find on our list watch with swimming mode. However, Garmin doesn't make watches only for runners. There's special watch called Garmin Swim which was designed especially for swimmers and professionals. It's your choice which one you choose but you must be aware that Garmin Swim is very good for swimming but not for running.
q:
I tend to do a lot of trail running. Are these fragile, or will they stand up to more rugged activities?
a:
They do make some models that are designed for more rugged use and environments, but when you are looking for more, expect to hand over a little bit more money. It's not a secret that off-road running is much more demanding not only for the runner, but also for clothes and running stuff. Some products on our list shouldn't be used during trail running as the display screen and bend aren't hard enough. Firstly, your display needs very good protection, it can't be the plastic one. Also, stainless steel is something recommended. We think that fenix may be a good watch for you. While buying the watch with intentions of trail running, you need to purchase the product that is water resistant and you can easily see the screen even in more harsh conditions.
q:
I want to post my run stats on social media. Do Garmin products pair up with all smartphones?
a:
If you want to pair your watch with your smartphone to take full advantage of all of those kind of features, you will need a compatible smartphone. For that information, you will want to check the specifications and requirements of the specific model of watch that you are planning to purchase. This may be a big problem if you don't have a smartphone. However, you can always search for the watch which can send data and all information on your computer. This option is less popular but you can still try to look for it. If you have problem with checking which smartphone is suitable for particular watch, you can call Garmin consumer support or just simply send an e-mail.
Subscribe to our newsletters