Best Gloves for Spartan Races Reviewed & Rated for Quality
last updated
Mar 06, 2019
The Spartans of ancient Greece were some of the
toughest people
to ever walk the face of the Earth. Likewise, Spartan races are some of the toughest running and fitness competitions ever devised. Ranging from 3 miles to
marathon
distances and beyond, to finish the race participants have to run through mud, climb up, over, and under obstacles, and complete and endure whatever other tricks the race organizers can invent to test the limits of human endurance.
We know you're busy training for your next Spartan Race (or at least that you should be!), so to save you time we made this list of the 10 best gloves for Spartan Races.
In a Hurry? The test winner after 17 hrs of research

Fit Active Sports
Why is it better?
Money back guarantee
Wrist wraps can be tightened or loosened for a proper fit
The palms have a rough texture that helps improve grip
The wrist wraps help secure them on the hands
It covers the entire palm for providing full protection
In a
Hurry? Editors choice:

Test Winner: Fit Active Sports

12
Researched Sources
1200
Reviews Considered
17
Hours Researching
21
Products Evaluated
Durability
Breathability
Water Resistance
Fit
Protection
By Default
In Depth Review Top 10
Fit Active Sports
Cobra Grips PRO
Contraband Pink Label 5137
Trideer
Mechanix Wear
MAVA Sports
RIMSports
NeoSport
Fenglei
Under Armour
Table of contents
Criteria Used for Evaluation
Frequently Asked Questions
Sources
10 Best Gloves for Spartan Races



Money back guarantee
Wrist wraps can be tightened or loosened for a proper fit
The palms have a rough texture that helps improve grip
The wrist wraps help secure them on the hands
It covers the entire palm for providing full protection
The palm area is not padded
If you desire additional tight grip then you needn't look further. The silicone design on the palms helps improve traction. With this product, you would be able to improve your efficiency during workouts and in the competitions while reducing the likelihood of your hands being bruised or cut.
Read more
Built-in Wrist Wraps
The wrist wraps will help improve your level of grip with these gloves. The wraps help secure the pair on the hands to help improve your confidence for improved performance during the competitions.
Full Palm Protection
You no longer have to worry about your hands being bruised or developing calluses. This item covers the entire palm as well as the thumb of the hand. The silicone used in designing this merchandise makes it resistance against water, heat, aging and dangerous chemicals. It is less prone to tear and wear making it just the right equipment to have with you during the training sessions and in the competitions.
Cost and Value
It is made of an elastic Velcro material that tightens and loosens based on the size of the consumer's hand. This feature allows consumers to adjust the invention to what they would desire or what would be comfortable. The open design on the hands also helps enhance comfort allowing the hands the much-needed breathability even during intense activities of the day. The enhanced ventilation on the glove minimizes sweat and the bad smell that may emerge from a saturated glove with no good exposure to air. This is a risk-free good to buy since after you buy it you are allowed to return the item for full money refund if by any chance you find it less desirable.



Good grip for an improved performance
Adjustable wrist strap secures it to the hands
Non-slip design to improve your performance
Comfortable
This is everything you would need for your Spartan race competitions and training sessions. This product has every quality you would yearn for in protective gear for your hands. You would only learn of this item's value when you buy one to use.
Read more
Adjustable Wrist Straps
The wrist straps make this glove easy to wear and take off and it will fit people with different hand sizes due to its adjustability. This enhances comfort and convenience for the consumer.
Non-slip Design
The brand offers a tight grip and it is very comfortable with good padding.
Cost and Value
This brand guarantees the consumer actual comfort and a good fit. It is designed to issue maximum protection to your wrists and palms at any given point in time. The price at which this merchandise is available on the market makes it worth buying.
3

. Contraband Pink Label 5137



30-day money back guarantee
1-year warranty period
Comfortable soft interior
Silicone rubber beading on the palms improve traction
Vented mesh enhances breathability
Finger tabs make them easy to remove
Stitching isn't the best quality
Expensive for the quality
Velcro straps that come into contact with the wrists can be uncomfortable
This variety is fitted with finger tabs that are easy to remove. The tabs are found on the ring finger and on the middle finger. This feature helps the consumer to easily remove the gloves once he or she completes the workout routine or when the task they were used for is completed. You no longer have to worry about the tussle to find a good place on the gear where you could get a good holding to make it easy to take off all thanks to the finger tabs found on this hand-gear.
Read more
Vented Mesh
The mesh found at the top part of the glove is breathable. Therefore, the mesh design would help prevent heat from building up within the gloves during rigorous activities and in hot days of the year thus allowing the consumer to use this gear for a prolonged duration without tiring or feeling uncomfortable. Your hardest workouts would now be bearable with this accessory.
Grip-lock Padding
The silicone rubber beading on the palms improves the gripping capability of this product to help you hold slippery surfaces more securely without losing your grip. Compared to the brands that are made of leather on the palm area, this design provides better traction for better performance.
Cost and Value
This item is very affordable even with its exceptional quality. It has a very comfortable soft interior design that would allow you to use it for an extended period. The material used in designing this brand is able to absorb sweat to prevent the hands from slipping out of the gear. You are guaranteed a firm gear throughout your workout period and competitions. Once you buy this make, you are assured a 30-day free return period in which case you would be given back your money in full if you are not pleased with this merchandise. After the 30 days elapse, the good has a one-year warranty that allows the consumer to get a replacement for the commodity in case of any manufacturing flaw.



12-month warranty and a 30-day return period
Comfortable and easy to use
Breathable design that will keep your hands dry and comfortable
Wrist straps are adjustable for a comfortable fit
Strong grip with full palm protection
Sizes can run very small for some consumers
The brand can be used for any given activity, be it weightlifting, exercise, pull-ups, general workouts, gym training, and other fitness activities. The gloves offer the consumer full palm protection. Furthermore, this hand protective gear would provide you with a strong grip in no time. Most importantly, the material of the glove would protect your hands from an injury.
Read more
High-quality Dual Straps
The straps on the wrist area can easily be adjusted to provide you with a good fit and help protect your hands better.
Comfortable and Easy Workout
This brand is made with a comfortable microfiber material that makes it comfortable to use during a workout and would dry very fast when soaked in water. The breathable mesh design on the back of the pair improves the ventilation of this gear to keep your hands dry at all times for better performance. The finger tabs make this make easy to remove from the hands.
Cost and Value
This pair of hand gear comes at a very affordable price and the manufacturers allow you a 30 day period within which you would be able to return the item for a full refund in case you may not be satisfied with the quality of the commodity. The manufacturers also offer consumers a 12-month warranty period within which you could get a replacement for this merchandise in case of flaws in its manufacturing design. This is a risk-free purchase that you should buy and try out.



Heavy-duty protection
Comfortable
Excellent grip
90-day warranty
Not breathable
Be sure to order from reputable seller if buying online
Most athletes like to wear half or 3/4 finger gloves during obstacle course races, but some like to have a full finger option for maximum protection so we added this heavy-duty option to the list.
Read more
Durability and Breathability
There are several sellers providing knock-offs of these online so be careful who you order from, but as long as you're careful and get a genuine product these do a great job of holding up long-term to the abuse that obstacle course racing dishes out. Because of their heavy-duty build and full-finger design these don't do a great job of letting moisture out but that's going to be the case with just about any full-finger glove for the most part.
Water Resistance and Fit
Since these were originally designed for auto mechanics they're not only water resistant but hold up to mud and even oil and various chemicals are repelled. Most users were really happy with the way the cut and how these wear and we didn't find sizing issue complaints.
Protection
These by far offer the most safeguarding of your hands of any product on our list, not just your palms but for your knuckles and the back of your hands as well.



Great grip
Multipurpose
Adjustable velcro straps for a good fit
Silicone and leather padding
Breathable design prevents overheating
The palm area provides enhanced comfort and has a structure that would improve your grip during a work out routine. The silicone layer provides you with the extra grip for improved performance.
Read more
Integrated Wrist Wraps
The wrist wraps would provide you with the best training experience ever. The wrist wraps help secure the pair on the hands so that your training sessions and competition activities go uninterrupted.
Extra Leather and Silicone Padding
The structure of this product would help protect your hands from calluses, cuts, and bruises. The glove is made from neoprene material. It is reinforced with a silicone layer and a small segment of leather material to provide the best protection for your hands.
Cost and Value
For its price, this is a very comfortable glove to buy. The Velcro straps on the wrist of this accessory make it easy to tighten and loosen when necessary for a proper fit. It is designed with a material that adequately absorbs sweat to leave you dry and comfortable for a strong grip. It can be used for a number of activities including bodybuilding, pull-ups, chin-ups, and rope climbing among several other handy activities.



They are quite affordable
Secure on the hands
Good grip
Breathable
Durable material
Extremely versatile
This ideal product can be used for a variety of purposes. The lightweight material used in designing this brand makes them comfortable to use during workouts. This glove can also be used for lifting weights at the gym. This gloves can be used for biking, rowing, for training grips, cross training, as support, and all other types of activities that would require you to protect your hands from harm or a good grip for that matter.
Read more
Non-slip Design
The non-slip design on the palm area provides the consumer with a firm hold of elements in the surrounding more so slippery surfaces you would encounter during a race.
Quality
This merchandise is made with a breathable fabric material that helps eliminate moisture from your hands to enable you to work effectively. It is made of pure leather and spandex material to guarantee its durability and its material is washable.
Cost and Value
This is amongst the best hand accessories money can buy. The accessory would help protect your hands, and it would strengthen your body. In addition, this brand is very durable and it is well cushioned on the palm area for a good grip and improved comfort. It has very secure straps and it is lightweight for better performance during the competitions.



Lightweight
Breathable
Comfortable
Fit well to a variety of hand shapes
Run small
Not the most durable option
This option was originally designed for boating activities such as stand up paddle boarding, canoeing, and wake boarding so they're made to get wet and still work well. They dry quickly and have a good amount of padding. The sizes run small so we recommend ordering a size up from your normal glove size.
Read more
Durability and Breathability
Because these are made of lightweight, fast-drying material they aren't the most durable option but that also makes them very airy and dry quickly which is a great quality to have when obstacle course racing.
Water Resistance and Fit
The material dries really quickly. The shape and design conforms well to most user's hands but they do run small so you should read the sizing chart carefully and think about ordering a size up.
Protection
The padding in these does a good job of keeping your hands safe from just about anything the race organizers throw at you. Some users would have preferred more padding, but that would also make them heavier and less breathable.



Lightweight
Breathable
Dries quickly
Affordable
Nice wrist-strap design
Not as durable as other options
Some users wanted more padding
This option is lightweight, breathable, and offers excellent grip. The flexible, looping wrist strap does a great job of stabilizing your wrists to prevent injury while still allowing you a full range of motion. Since they're lighter in weight than other options they may not be as durable, but most users felt that the combination of the other factors mentioned above made this an excellent choice for them.
Read more
Durability and Breathability
Because these are an extremely lightweight and moisture wicking option they may not last as long as others, but that's not to say they'll fall apart right away either. In fact, we found that most users were very satisfied with their longevity and said they would buy them again. The micro-mesh these are made of does a great job of allowing moisture to escape.
Water Resistance and Fit
These won't repel water like some other options, but the lightweight material dries so quickly it may not matter. Most customers were really happy with how these were sized and felt while wearing, although some said they run a bit small so we recommend reading the sizing chart carefully and possibly ordering a size larger than your usual glove size.
Protection
Again, the light weight of these gloves means there's a slight sacrifice in terms of hand preservation, however users were generally happy with how they performed in this area.



Great grip and ventilation
Good fit
Lightweight and comfortable
Durable
They keep the hands warm
This glove has perforations on the palm area to help increase the breathability of the product. A glove with such quality would allow you to use it for the prolonged duration without feeling the need to remove it for whatever reason. You would only take off your gear once you complete your work out for the day.
Read more
Insulated and Moisture Absorbent Fabric
The fabric material used to design this particular brand absorbs moisture at a very tremendous rate to leave your hands dry and it does not allow heat to reach your hands thus enabling you to stay cool throughout the rigorous activities of the day.
Silicone Structure on the Palm
The silicone formation on the palm of this hand gear would provide you with the extra grip and durability no matter how many times you use this accessory.
Cost and Value
In as much as this glove may be considered slightly overpriced, its value is directly proportional to its price. Therefore, you would get value for what you buy. This merchandise is breathable, a comfortable wear, it offers a good grip and it is designed with a material that would help protect your hands from harm.
Criteria Used for Evaluation


Durability
Although the different brands of this product are not exceedingly expensive, buying a durable glove would be of great significance to you, as it would help make life much cheaper for you. The best pair is the ones designed with high-quality materials that you know about. The best quality designs will last for years even with the strenuous conditions they are subjected to over the years. Some of the things that make a good obstacle course racing glove long-lasting are: the quality of the materials and construction, a design that takes into account the activities that the user will ask of the product, and the thickness of the padding. As with all gear there are always trade-offs to be made. A pair that is really long lasting is going to be heavier and less breathable than other options, and full-finger designs give you the most possible protection but will be heavier and less breathable than half and 3/4 finger options. As always we recommend thinking about what's most important to you and choosing accordingly.


Breathability
An effective glove for you if you plan to compete in the Spartan race is one with a good ventilation design. A good ventilation system on the pair would help you deal with the ordeal or excessively sweating on the hands during the competitions. Ventilated ones would help relieve your hands of moisture to leave you active and dry. Although the outside grip of this product is important since it would keep you going, you have to consider the ease with which your gear would relieve you of excess moisture when you sweat. If sweat accumulates in the hands, you would become very uncomfortable wearing them. On the same note, the gloves might slip from your hands during training or actual competitions exposing you to the risks of hurting yourself. A defective glove is bound to derail your progress in the games. A well-ventilated glove would improve your grip in the sense that sweat would not affect your level of comfort and movement in the game.


Water Resistance
You will find water everywhere when taking part in these types of races. Subsequently, if you do not have the right gear for such occasions, your progress in the competitions would be impaired. On the downside, you would end up losing your grip at different stages of the competition. The best quality pair for such occasions is made of microfibers or Neoprene materials. Gloves made from such materials would dry very fast to leave you comfortable and confident for the rest of the contest. A quick drying pair would be an added advantage to you in driving you closer to victory. Some of these features may seem trivial. However, when you have a glove with such qualities, you would realize that the tasks you would be required to accomplish would have become simpler and attainable. Do not worry about the price at which some of these items are sold on the market today. What is most important in any given situation is ensuring that we achieve our goals in life and succeed in the tasks we put our minds to in life.


Fit
The type of product you choose should not be too tight or too loose when you have them on. Buying a comfortable fit would make it easy for you to go through the obstacles you would encounter as part of the race. A proper fit would not only help you participate actively in the competitions but it would also help you get value for your money. Before you purchase this item, ensure that you evaluate the dimensions of the good to ensure that it is a proper fit. In situations whereby you may have access to the glove, do not hesitate to try them on to see if they fit and are comfortable on your hands. We also recommend reading through reviews before buying. We did this as part of our research and noted when gloves run large or small in their product reviews, but there's nothing like seeing for yourself. Also be sure that if you buy online you do so from reputable sellers who have a good return policy so that if they don't fit you'll be able to exchange them for a more appropriate size.


Protection
Clearly, this is one of the most important things to think about when purchasing a pair of gloves for obstacle course racing. If you didn't want to keep your hands in good shape you wouldn't wear gloves in the first place. All of the products on our list offer the user excellent prevention of the cuts, calluses, bruises and so on that can happen during training and/or a race, however, despite these being the best of the best there is still some variance. Most athletes will choose a product that has a half-finger style because they offer more breathability than full-finger designs, however, since they cover your entire hand, full-finger options offer the most prevention of injury. There's a trade-off to look at here; products that are lighter in weight will be more breathable and comfortable to wear, however, they also give you less in the way of protection. Options that are heavier duty will safeguard your hands better but they tend to be less breathable, heavier, and possibly not as comfortable. We encourage you to think about what's most important to you and choose an option based on that.
Expert Interviews & Opinions
Most Important Criteria
(According to our experts opinion)
Experts Opinion
Editors Opinion
Users Opinion
By Default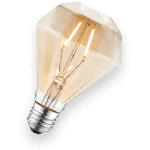 Think Protection First
One of the coolest things about Spartan Races is that each one is different and you don't know what obstacles the organizers have in store for you until you're actually in the race. Because of this, it can be hard to choose a glove that will meet the specific needs of the obstacles, but if you pick one that is sure to safeguard your hands you'll be sure to be happy and protected during your race. Well, your hands will be happy, but the rest of you might be miserable. This obstacle course racing thing is TOUGH!
Diversify your training
We're pretty sure you already know this, but Spartan Races can include just about anything and everything, and you won't know what they entail until you're actually in the race. Because of this we recommend including as many different types of fitness activities in your training as possible. As a runner your cardio fitness is probably pretty good, but what about your upper body strength? How about your grip? Be sure to include as many different full-body training exercises leading up to the race and we think you'll be happy with how you perform.
Frequently Asked Questions
q:
What does the abbreviation OCR stand for?
a:
OCR is the short form for Obstacle Course Racing. This type of race could also be referred to as Spartan racing. In such a game, participants would be required to work their way around different types of barriers before they reach the finish line. However, in order to succeed in such a competition, you have to be equipped with the right gear for the contest.
q:
Do I have to wear gloves for a Spartan race?
a:
We consider them a mandatory requirement if you wish to complete these types of contests on time and free from injury, but the organizers won't kick you out if you're not wearing them. This is because the entire purpose of the competition is to see how well the participants would be able to go beyond the obstacles created on their path towards the finishing line. Most obstructions are usually designed with slippery surfaces that make the competitions even more exciting. Therefore, if you do not have the right kind of gear for such occasions, you would not be able to finish the competition. A quality glove with a good grip will be sufficient to see you through the entire contest. So yes, you would need them for the Spartan race if you hope to succeed. In fact, it is a mandatory requirement for all participants.
q:
What factors do I need to think about when choosing the best Spartan race gloves?
a:
Outlined below are some of the factors that you would be required to think about when selecting the best quality pair:
You should ensure that the pair you choose has a tacky and grippy surface that would aid you to go through the slippery surfaces successfully.
They should be flexible enough to provide you with the kind of mobility you would require to grasp your hands around different obstacles in the game.
The material you choose should be able to provide you with the warmth you would desire during cold times of the year.
q:
Are these a sure-fire way to protect my hands during an intense workout?
a:
Yes, the material of this gear should be tough enough not to be penetrated by anything that may harm your hands during training or competition. We do recommend however that you have a pair of gloves for training and a separate pair for the race itself. That way when you get to the race you'll be sure to have the high level of grip and protection that a brand new pair offers.
Subscribe to our newsletters