10 Best Obstacle Course Racing Shoes Reviewed
last updated
Jul 31, 2019
The best obstacle course racing shoes can be difficult to find—after all, there are literally hundreds of options available to choose from. Having the right pair of OCR shoes for you can make or break your performance, so it is important to be in the know.
Obstacle course training shoes are designed for extreme terrain and the added challenges that obstacle course races bring. They need to be able to handle complex challenges, wet and muddy terrain, and
exposure to water
.
The best obstacle course training shoes take it a step further and do all of these things without sacrificing comfort, durability, or breathability. They provide all of the
protection
you need without weighing you down or holding you back.
Take a look at our top 10 picks below! Happy mudding!
In a Hurry? The test winner after 13 hrs of research

Salomon Speedcross 4
Why is it better?
Awesome grip
Highly cushioned
Protection for trail running
EVA midsole
Contagrip technology
QuickLace system
Mudguard
Sensifit
Anti-debris mesh
In a
Hurry? Editors choice:

Test Winner: Salomon Speedcross 4

4
Researched Sources
3.8K
Reviews Considered
13
Hours Researching
20
Products Evaluated
Traction
Drainage
Fit
Durability
Value
By Default
10 Best Obstacle Course Racing Shoes


Awesome grip
Highly cushioned
Protection for trail running
EVA midsole
Contagrip technology
QuickLace system
Mudguard
Sensifit
Anti-debris mesh
Some customers have complained that this shoe feels too narrow.
The fourth edition of the Salomon Speedcross does a great job of keeping you comfortable, supported, and safe while running on technical trails. These are at top of our list because they come highly recommended and reviewed by real-life users and have proven to live up to everything they claim!
Read more
Traction
The Salomon Speedcross 4 provides great traction thanks to its rubber sole and aggressive grip, Wet Traction Contagrip.
Drainage
These shoes have an excellently designed drainage system that will ensure your feet stay as dry as possible and that your shoes do not remain soaked and weigh you down at any point during your race.
Fit
This shoe fits very comfortably and close to your foot. It provides just enough protection for trail running. A molded EVA midsole makes this shoe extra comfortable and supported. This shoe has a 10mm drop and weighs 310g.
Durability
As far as durability goes, these OCR shoes by Salomon are exceptionally designed and built to last. The outsole features a seamless design and the lugs are perfect for technical outdoor terrain—just make sure to keep them off the road so you don't wear them down. The upper is breathable but woven exceptionally well for added durability.
Value
These shoes are priced averagely compared to others on the market.
2

. Merrell All Out Crush 2
Protective toe cap
Drainage ports
Uni-Fly impact absorption system
Great traction
Reflective details for visibility
Antimicrobial lining
Some people find that there is not enough padding in the midsole.
We previously had the All Out Crush original model listed here--so it comes to no surprise that we decided to upgrade this selection with its newest, and more improved model. Like the original version, this one is still an excellent option for those of you who do a lot of running in low-light conditions--because thanks to their reflective details for visibility, you'll never have to worry about safety issues when it's dark out.
Read more
Traction
This shoe provides excellent traction for obstacle course racing and their gripping ability is top of the line when compared to other options out there.
Drainage
Providing better drainage than their predecessor, these shoes will effectively get rid of the water so you can keep moving at the same pace until the very end.
Fit
They fit great and also provide you with excellent shock absorption thanks to their Uni-Fly impact absorption system, which disperses the impact and encourages a strong and stable takeoff.
Durability
Just like there predecessors, these shoes feature the M Select Fresh technology--which adequately prevents sweat and moisture from damaging your shoes. They are also equipped with antimicrobial agents that help prevent odor from forming and bacteria from growing.
Value
Since this is a newer model, this one is a bit on the pricier side. However, it is well worth the investment--and we highly recommend you consider its predecessor if you aren't willing to shell out what these shoes are worth.
3

. Reebok All Terrain Super 3.0



High performing dispelling of water through drainage ports.
A new Upper system built into the shoe
High performing tread system-Rope Pro
An updated reinforced toe-cap
Rock Guard system designed into the mid-sole
A new updated stand-alone lace-up system, will runners appreciate and will the new reinforced upper be enough?
This new version of the shoe is a revamped update on the previous shoe model, you get this shoe available for both men and women. Durability is enhanced through the update to reinforce the toe-box to address previous tear concerns, Reebok responded to concerns for ripping in this area and updated the shoe.
Read more
Traction
Traction is superb through Rope-Pro which is a tread system which flows from the lace area all the way down to around and around the mid-sole. A high performing tread with good sticky factor is also built into the interior-outsole for grip maximization even for complicated rope climbs on obstacle courses, in fact, the grip system works well on walls and other obstacle course challenges.
Drainage
This shoe like its previous version is tops when it comes to draining water, on obstacle courses we will get wet feet, this shoe is very effective at dispelling water. Reebok was first to build factory-drainage-ports into running shoes and this innovative approach was very well received by runners. This standard of comfort is continued. There were comments about debris in the drainage runoff when water is dispelled, debris will flow with it, better out than remaining in the shoe.
Fit
Another update for comfort and secure hold is the updated lace system, the laces no longer thread through the shoe, instead, they pass through a stand-alone rubber system which is fitted separate from the shoe tongue. For runners who like a low cut shoe, this will be fine, for others, they will need to try the shoe to see how good stability for the ankle is for them.
Durability
Let's get straight to the point on the previous shoe version, durability caused concern among runners, ripping issues have been flagged up in the past. Reinforcement is evident in the uppers in the areas where ripping was a cause of interest. Reebok heard the feedback and they have reacted, this fourth shoe model has had major updates to the upper to put right previous problems with ripping. The "Dura-Grip" rubber is reinforcing the toe box where the previous models were widely known for tearing. It looks like Reebok heard the call for correction(or got tired of replacing shoes for this issue).
Value
Priced at a similar amount to other high performing shoes for obstacle courses, the updates make this a worthwhile investment.
4

. Icebug Acceleritas 5 RBX9



Polyester mesh upper
Compression-molded EVA foam
RB9X Rubber
Lightweight
Great traction
Soft and airy upper
Some people find that this shoe is not heavy-duty enough.
This shoe is one of the lightest trail shoes on the market. Runners have described wearing this shoe as feeling barefoot!
Read more
Traction
Rubber 9 Extreme technology is used on this shoe's outsole. The outsole is designed with a special pattern that optimizes traction on hard as well as soft surfaces. Around the outsole is RB9X, providing the shoe with even more grip. This innovative compound provides incredible traction on all terrains.
Drainage
As far as drainage goes, these shoes do a good job at keeping water out—which is imperative when it comes to OCR shoes.
Fit
The quick-dry mesh helps assure that your feet stay comfortable. With an upper made of a polyester mesh, this shoe is super lightweight and doesn't irritate the skin. The midsole is made of compression-molded EVA foam, making for a supportive footbed.
Durability
When it comes to the overall durability of these shoes, these shoes are built to last multiple obstacle course races and you can count on them for the long haul.
Value
These shoes are a bit on the expensive end of the scale.


Flexible
Affordable
Durable
Unique lug system
Comfortable
Great shock absorption
Provides great stability and support
Inov-8 has quickly become known for their high-quality OCR shoes, and this model does not disappoint. They are also the best affordable shoes out there and offer features you need to succeed in your race.
Read more
Traction
These shoes offer a unique lug release system that will help you trek through your obstacles.
Drainage
In terms of drainage, these shoes offer an innovative and effective drainage system that will ensure you won't be held back by a "little" water.
Fit
These shoes are extremely comfortable and provide the comfort and support you need during your race.
Durability
Their 3 Arae Shoc Zone tech provides stability, responsiveness, and excellent shock absorption--all without sacrificing the durability of your shoes.
Value
These come at a great affordable price and will last just as long as many other options.



Excellent energy return
Incredibly durable
Secure and comfortable fit
Supportive
Optimal protection
Air mesh lining
Sleek design
The Salomon S/Lab Ultra 2 is an excellent option for those of you looking to run an obstacle race in the coming future. They haven't been out to long and we highly recommend them for serious obstacle course racers since they are a top of the line option.
Read more
Traction
These OCR shoes offer optimal traction thanks to their Premium Wet Traction Contagrip technology. This ensures you conquer your obstacles and win your races without risk of slipping or falling all over the place.
Drainage
In addition to being incredibly water-resistant, these shoes also offer a highly effective and efficient drainage system that will keep the water out and the dryness in.
Fit
There Sensifit technology, Endofit capability, and Quicklace features provide you with a secure, customized fit as well as ensure you stay blister free during all of your races.
Durability
Their skin guard also makes them highly durable and ensures you get the protection you need from the elements and obstacles you will encounter.
Value
This shoe is one of the most expensive options on this list. As far as comfort, we can assure you these shoes will keep you comfortable during your races. They utilize a Profeel Film chassis to provide you with maximum levels of support and keep your feet stabilized on even the most technical terrain. They are also equipped with an EnergyCell Plus midsole for optimal cushioning levels as well as sufficient levels of energy return. There Sensifit technology,


Very breathable
Great traction
Compatible with a trail gaiter
Available in a high top design as well
Well-cushioned
Rock plate for added protection
Sizing is off
Not as durable as other shoes on our list
The Altra Lone Peak 4 trail running shoes are also a great pair of OCR shoes that are versatile, durable, and comfortable. They feature more breathability than its predecessor and the lugs will give you excellent traction. If you want to win, these are a great pair of shoes that will help you do just that!
Read more
Traction
These shoes offer optimal traction and grip. They feature the brand's MaxTrac rubber outsole, which is designed to protect you from slipping. The outsole is perfect for muddy and wet terrain and the lugs allow for even more traction and grip,
Drainage
As far as drainage goes, these shoes are one of the best. They have holes for drainage in the toe, heel, middle, and lateral areas of the shoe—so it's drainage system is both effective and efficient. Overall, they have an excellent drainage system.
Fit
Thanks to the shoe's padding in the heel, these shoes wrap around your ankle securely and comfortably. Although their sizing runs off, the FootShape tech used in the toebox of the shoes will allow your toes to splay the way they are supposed to.
Durability
Although these are not the most durable shoes on our list, they should still hold up between 100 to 300 miles depending on how well you take care of your shoes. The midsoles hold up pretty well but by a hundred miles, a lot of users start to notice some wear and tear.
Value
Exceptionally pricey, these are definitely an investment. However, they are worth every penny if you need a pair of shoes with a serious drainage system and that provides traction for evert and any terrain.
Lugs for excellent traction and grip
Lightweight
Really durable
Self-Cleaning
Salming is a well-known brand in the outdoor sporting world, so it is no surprise that we chose one of their shoes to be featured on our list of best obstacle racing shoes list. Not only do these shoes look and feel great—but they are perfect for multiple obstacle course races!
Read more
Traction
These shoes were made for seriously technical terrain and are designed to take on obstacle after obstacle. They have 7mm lugs for optimal traction and grip without sacrificing for responsiveness.
Drainage
When it comes to drainage, these shoes are perfect for encountering water. Their drainage system is effective and will get the water out almost as quickly as it came in.
Fit
Although the sizing is off on the shoes and you will need to make sure to measure appropriately if you can't go into a store to try them on, they still provide a secure fit. At 9 ounces, they are really lightweight and their 4mm drop is perfect for those of you who like to be lower to the ground.
Durability
As far as durability goes, these shoes are built to last. Their lugs are highly durable and they shoe itself is self-cleaning! The outsole is made of durable rubber and the rest of the shoe is made of high-quality mesh and synthetic material.
Value
Yes, these shoes will cost you a pretty penny—but they are worth every cent if you find they cover all of the basis for you as well as offer the features you are looking for.
9

. Salomon S-Lab XA Amphib


Fast drying
Made for runners who go in and out of water
Breathable
Storage pocket for the laces
Secure and comfortable fit
Great support
Well-cushioned
Excellent traction
Expensive
Sizing runs a little large
Made for the water, these are the perfect shoes for obstacle races. OCR shoes need to be able to go in and out of the water without sacrificing performance or comfort—and these definitely get the job done. These are lightweight and flexible as well, so you can get through all of your obstacles with ease.
Read more
Traction
As far as traction goes, these shoes feature the brand's Contragrip rubber outsole which ensures the best traction for all technical terrain. They are made for the outdoors and trails—so they are perfect for obstacle course races—and will prevent you from slipping and sliding even when you step out of the water. It is important to note, however, that these will wear down quickly if you take them on the road or pavement.
Drainage
As we mentioned earlier, these shoes are made for athletes who go in and out of water. They feature an effective and efficient drainage system that will get the water out as quickly as it gets in. Combine this with its fast drying capabilities, and these shoes are perfect for obstacle course races.
Fit
When we took a look at the fit, we found that the Sensifit and Endofit tech ensure a secure and comfortable fit that will feel like a glove. The shoes are cushioned enough for neutral runners and the Profeel Fill adds additional support. As a plus, these shoes feature lace pockets for you to store the shoes QuickLace system.
Durability
These are some of the most durable shoes on our list. They feature a rubber sole and are designed to take a beating on any terrain. It is important to note, however, that they are a little less durable than other options featured above.
Value
If you are okay spending a pretty penny, you will love these. With a 4mm drop, these are closer to the ground and more minimalistic. Their additional features are worth every penny but only get these if they will fit your needs and preferences.


Lightweight and flexible
8mm sticky rubber soles
Water repellent coating
Compliments foot's natural movements
Some people have found that this shoe fits a bit too narrow.
Since launching in 2003, it's become one of the fastest-growing running brands in the country. It does a great job of complimenting the foot's natural movement and also working to increase speed
Read more
Traction
The 8mm sticky rubber studs do a great job of providing traction on all kinds of terrain, from soft dirt trails to rough and rugged rocks.
Drainage
A water repellent coating ensures that your feet remain dry, even when running through streams and puddles.
Fit
Weighing only 212 grams, this shoe is relatively lightweight and flexible.
Durability
Inov-8 prides themselves on the durability and comfort of their athletic gear.
Value
These shoes are priced moderately compared to others.
Criteria Used for Evaluation
Expert Interviews & Opinions
Most Important Criteria
(According to our experts opinion)
Experts Opinion
Editors Opinion
Users Opinion
By Default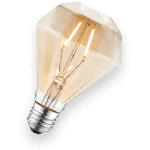 One time use
A common misconception is that OCR shoes are for one-time use only. The truth is that the best obstacle course racing shoes should last you through several races and even through countless training sessions.
Versatility
OCR shoes need to be versatile, responsive, and capable of transitioning easily between movements. Make sure the OCR shoes you get will be versatile enough for your foot type and your own specific needs and comfort preferences.
Other Factors to Consider


Comfort
Comfort is another important factor to consider when looking for your next OCR shoe. If they have EVA foam they will most likely be very comfortable. When analyzing the shoe's overall comfort also make sure they provide you with the right amount of support. If you don't have the right amount of support during your obstacle races you will underperform and risk getting injured.
Lastly, overall comfort is also affected by the shoe's lacing system and while we recommend QuickLace systems, this feature is based on personal preference. Remember to keep your own comfort preferences and needs in mind when looking for a pair of shoes. Take a look at the following as well to get the most comfortable model for you.
How breathable are the shoes, really?
Proper ventilation ensures your feet stay cool and help reduce the accumulation of sweat and moisture. Breathable shoes also help prevent bacteria and keep odors at bay--some shoes often utilize anti-microbial fabric to further eliminate other bacteria.
What is the shoe's drop?
Just like regular running shoes, drop heights vary across the board with OCR shoes. As the name suggests, low drop shoes are lower to the ground, typically have minimal cushioning, and allow the heal to sit at shoe level. Higher drops provide much more support and cushioning, so this choice depends on your personal preferences and specific needs.


Style
The best obstacle racing shoes have the same capabilities as trail running shoes, are lightweight and durable, protect you from the elements, and provide you with the traction you need. Before making your selection make sure to consider the following:
Upper shoe construction: The upper should be thin, lightweight, and breathable while also providing optimal durability, protection, stability, and that repels water/
Minimalist vs Non-Minimalist: Most high-quality obstacle racing shoes are minimalistic shoes, but there are several other options to choose from if you really don't want minimalist shoes. We recommend you consider brands like Reebok, Icebug, New Balance, and Inov-8 when starting your search.
If you are set on a non-minimalist shoe, we recommend shoes by Salomon. If you go with this option look for a lightweight shoe that can withstand water and still help you perform.
Frequently Asked Questions
q:

What's the difference between OCR shoes and regular running shoes?

a:

OCR shoes are specifically designed for obstacle races--like the Tough Mudder. They are meant for extreme conditions and provides the features you need to succeed in these races. They are designed to handle all types of terrain, protects you from everything you will encounter, gives you optimal traction, and repel water.

Along with obstacle races, these shoes are also a perfect option for those of you that run in adverse weather conditions.
q:

What gives a shoe great traction?

a:

Traction is very important when purchasing an OCR shoe because it's what gets you through most of your obstacles and challenging terrain. Many have outsole lugs for optimal traction--similar to spikes on track shoes.
q:

Is a QuickLace lacing system better than a traditional one?

a:

Not necessarily. The QuickLace system is efficient at holding the foot securely in place, but some prefer the traditional system. This is essentially personal preference. Sometimes the lacing system can affect the way the tongue feels against your foot, so consider this before buying. QuickLace may be ideal for those who have weaker joints and need a more supportive shoe. Keep in mind comfort is the key!
q:

Can I just get a pair of cheap shoes for one-time use?

a:

While you can do this if you so choose, we definitely don't recommend it--especially if you plan on participating in obstacle races for the long haul. The best obstacle racing shoes are specifically designed for obstacle races and give you the right levels of protection, durability, performance, and comfort. In the long run, you will be saving money if you invest in a good quality pair of shoes.
Subscribe to our newsletters