Best Running Gloves Compared & Tested – 2021 List
last updated:
Mar 02, 2021
When exposed to wet and cold weather, your hands may become at risk of getting cold and dry when running outside. Harsh levels of wind may also cause your skin to become cracked and damaged. Over time, this may affect or even stop your ability to run. That is why if you are running in all types of weather conditions, it is so important to buy yourself a pair of good running gloves. These will protect your hands and fingers, allowing you to focus on enjoying your run!

We have put together a list of the best running gloves available on the market. Selected and reviewed, look at our collection, and enjoy your next run, wearing a pair of gloves from our list. 
In a Hurry? The test winner after 250 hrs of research
Unigear Lightweight Running Gloves
Why is it better?
Made from 350g velvet material
Built with an integrated anti-slip silicone
Features conductive and durable microfibres in the thumb and index fingertips 
Touchscreen-friendly
Affordable 
In a
Hurry? Editors choice:
Test Winner: Unigear Lightweight Running Gloves

2
Researched Sources
12k
Total Readers
5k
Reviews Considered
250
Hours Researching
11
Products Evaluated
Comfort
Style
Breathability
Weather Resistance
By Default
Criteria Used for Evaluation

Comfort
If you're a competitive runner the last thing you want is for little nagging things like cold hands to slow you down, and if you're an average daily runner you're just as likely to want your hands to be cozy and comfortable.
Comfort is a priority. It's the thing we seek most while running so it's out the top evaluation of products as well. We'll let you know what users thought about the comfort of the gloves so that you can be sure to pick one that suits your needs.
Runners know the importance of having gear that is practical as well as comfortable. When you are out for a run, the last thing you need to be worrying about is adjusting your clothes or fiddling with your gear every 10 minutes.
Comfort is key and all of the running gloves featured here on our list are made to be comfortable and easy to wear. Whether you need them for a quick jog around the neighborhood or a long-distance trek through the mountain snows, winter running gloves are a must-have!
So, check out the great selection available here on our top ten list and get the pair of gloves that will meet all of your wants and needs.
They don't have to be thick to provide a good amount of warmth. Everyone's body temperature and circulation are quite different so the type you need will be determined through the experience of your own body temperature.
There are liners to help keep your hands even warmer if needed. Most are typically lightweight so that they don't impede your running abilities.

Style
It all just depends on what you are looking for in a pair of running gloves. Your personal preference will guide you to decide which style you like best if you are looking for technology or an additional pocket these will play into whether you make the purchase or not.
There are many styling options available for you to choose from as well when it comes to the gloves you wear when you are out for a run. You may want thinner gloves for a milder climate or thick warm gloves for cold winter time runs. You may need water proofing protection for rainy or wet conditions while a simple pair of basic gloves may be all you need to protect your hands.
You can also look for styling features like finger design, gripper pads, pockets, fit and comfort features and many other things that can set one pair of gloves apart from another pair. These gloves here have all been carefully reviewed by our team to ensure they are the best available right now!
Do the sizes run too small, too big, or just right? Are they a bit narrow, or tighter in certain places? These are the things we are on the lookout for so you don't have to do all the research. They should fit snug to the hands, but not so snug they cut off circulation. If they are too big they'll just be annoying and could cause your skin to become irritated. If they are too small they could cut off circulation which does not sound comfortable at all.
Most prefer a stretchy material that allows their hands to move freely while they are active so we've made sure to include how flexible each one is. Is it touch screen compatible? Does it have a pocket? These are things to consider when making your purchase. Little added perks so you don't have to remove your gloves in the cold are pretty awesome.

Breathability
Even though you want to be protected from the wind and the cold air, you still want to have enough ventilation and the right materials so your gloves don't accumulate sweat and stuffy air.
Another feature to consider as you search for the best running gloves for your needs is how breathable they are. You want gloves that will fit and keep your body beat close so your hands stay warm. But at the same time, you do not want to get overheated and too sweaty because your hands will get wet and the wet gloves can cause the chilly air to make your hands feel even colder!
Breathability becomes important because it is that balance of airflow and warmth retention that keeps you comfortable and protected from the elements without getting cold wet hands.
There are a lot of different materials to choose from when making your purchase. It usually comes down to preference. Is there a certain type of fabric that you find bothersome, are there certain fabrics that provide you with comfort?
These are the things you'll consider when making your purchase. They are typically thicker on the back of the hands to allow for wind protection. The palm of the hand and insides of the fingers will typically have a thinner mesh fabric to allow for a good amount of breathability.
Top 4 materials used in Running Gloves:
POLYESTER: It will typically have high breathability and keep sweat away while providing warmth. Won't be protected against wind and/or water.
ACRYLIC: It will be breathable, stretchy and warm. Won't be protective against wind and/or water.
FLEECE: Nice and cozy. Not so great at keeping sweat away and lacks breathability. Be on the lookout for exceptions of this material having panels with different fabrics that allow you to breathe easier.
POLYPROPYLENE:If you are looking for wind and waterproofing gloves this is the material you seek. It will keep your hands dry and warm. It typically doesn't keep sweat away or has as much breathability but it will have some.

Weather Resistance
If you live in a cold climate or have particularly bad circulation, gloves should be a real consideration for you. Most people have had their hands go numb at one point or another, and pretty much everyone can agree, it's not much fun.
You can find gloves that are mad for all kinds of weather and that is what makes them so popular among runners. You can get running gloves for warm or cool weather as well as gloves that protect against sunburn and water. It is important to get running gloves that are made with good weather resistance so that you can protect your hands from the elements and so that you can also stay comfortable during your run.
We here at RunnerClick know how important it is to keep your hands protected and we understand the impact the weather can have on your run. That is why we included a range of gloves for your consideration here on our top list of the best running gloves available!
Keep in mind that there are options for all types of weather. Ones that are specifically designed to keep the wind away, and ones that are water/snow proof. You don't need to wear them year-round. In the winter, if you get cold hands you might want to purchase a liner to get more warmth.
Keeping those hands warm while you run, especially in the colder months is quite detrimental. Some of these have the wind-resistant technology, others provide warming technology, and others have no wind resistance, but whatever your need is you're sure to find it here.

Materials
It is important to consider the materials that are used in your gloves because a number of feature and perks of a certain pair of gloves can be closely tied to the materials used in its construction.
Some materials are better at wicking away sweat and moisture to keep your hands dry and comfortable. Other materials are better at protecting against water so your hands stay dry during rainy weather or wet conditions. Still, other materials are made to keep your hands warm and comfortable. Depending on where you are and what environment you are running in, you may need different types of gloves made from different materials for various tasks.
Here at RunnerClick we know how important it is to ensure you are getting the best of the best when it comes to the gear you use and the products you buy. Materials come in many different types, each with its own unique look and feel as specific features.
Finding the right running gloves often comes down to finding gloves that are made from the materials that will perform the way you need them to and that will give you the results that you are looking for!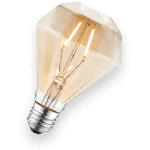 Keep an eye on the weather
It is important to make sure you check the weather reports before you head out for a run. If you are going for a long run, you should have some way to check the weather while you are out to make sure you are not caught off guard by a sudden storm!
Take care of your gloves
Gloves can be used quite often by runners and thus they take a lot of wear and tear and abuse. It is important to take care of your gloves so they hold up better and will last you longer. Always follow the care label instruction as closely as possible every time!
Other Factors to Consider

Value
Budget is always a factor in any purchase. When you are buying specialized gear to perform a specific way you want to make sure that the money you invest in it will be worthwhile. The price in conjunction with the quality and performance of the product are equally important and all contribute to the overall value.

Flexibility
One factor to think about when trying new running gloves is how flexible they are going to be. While you do not need as much flexibility in running gloves as you would for work gloves, you still need to have a decent range of motion and still be able to move your fingers. You should still be able to zip and unzip a jacket and used your water bottle without having to take your gloves off all the time. We tried to include a wide range of gloves styles so you can find ones that have the level of flexibility that you need.

Texture
Many new gloves today are being made with specially designed fingers to improve function and easy of use. It is pain to have to take off your gloves to use a GPS, phone, or another device that has a touch screen. Many gloves today are being made with special grip pads on the fingers that allow you to use a touch screen while keeping your gloves on.
Frequently Asked Questions
q:

What are running gloves for? 

a:

Running gloves are designed to protect your hands and keep them warm in the winter. 
q:

What to look for in running gloves?

a:

Some of the main features that you should look for in running gloves are that they are comfortable, warm, stretchy, windproof, waterproof, and breathable. 
q:

When should you wear gloves?

a:

Winter running gloves should be worn when you are running in cold weather as these will keep you warm and will protect your hands. They are also great to wear when you are doing other forms of exercise outside in cold weather. 
q:

How do you make it more bearable to get physical activity started?

a:

A good warm-up is essential. Not only will it increase your body heat faster, but is also key to preventing injuries. An example of a good quick warm-up could be jumping jacks, skipping or something as simple as the plank or squats. Anything to get a good body temperature before facing the cold.
q:

How can I get motivated to exercise in the winter?

a:

When the weather outside is cold and wet, it is difficult to find the motivation to go work out and easy to find yourself on the couch instead. Finding the right motivation during wintertime can be difficult, so try setting some goals, create routines or recruit a friend to exercise with you.

Another idea could be to sign up for a running event. You wanna do well in the race, and therefore you will find yourself hitting the cold outdoors more often.
Subscribe to our newsletters