Best Running Gloves Compared & Tested
last updated
Jun 12, 2019
It is fair to say that as a runner, you have many tools on your tool belt to keep you focused on your at hand. Some such tools are quality running shoes that allow your feet to be properly supported. Having a pair of sweat-wicking compression pants also allows you to recover after a difficult run more easily. And finally, but not least, you may also want to consider getting yourself a pair of running gloves. While gloves may not seem like your top priority as an athlete, they will keep you from getting distracted on colder days.

When working out in the cold, having your fingers and hands exposed to the harsher air can cause your skin to crack and even stop your ability to exercise with ease. Some factors that you want to look at when you begin to shop around for a great pair are fit, material, and ventilation. You want your gloves to be snug, well ventilated, and you also will want them to carry sweat away from your palms.

With all of this in mind, we have put together the following list of gloves that meet our criteria for what makes a pair suitable or not. We have also taken into consideration numerous reviews and testing. Check out the list and enjoy your next winter run feeling warm.
This is the best product on our list that is currently in stock:

Pearl Izumi Shine Wind Mitt
Why is it better?
Silicone screened palm provides a good grip
PRO Thermal Lite fabric provides warmth
Stowable mitt keeps fingers out of the wind
Touch Screen for electronic devices
Reflective elements enhance visibility
In a
Hurry? Editors choice:

Test Winner: Pearl Izumi Shine Wind Mitt

2
Researched Sources
12k
Total Readers
5k
Reviews Considered
250
Hours Researching
11
Products Evaluated
Comfort
Style
Breathability
Weather Resistance
By Default
10 Best Running Gloves
1

. The North Face Flashdry Liner


5 Dimensional Fit provides an accurate fitting
Very Stretchy
Keeps sweat away
Radiametric Articulation provides comfort
Great for fall or spring running
Soft and comfortable
Small collar on glove
May be a little pricey
A great liner for the winter or wear it in the fall & spring with ease. The North Face Flashdry Liner is extremely soft and comfortable. Although these are not really intended to be worn by themselves, they will work pretty well alone in mild conditions.
Read more
Comfort
These are soft and comfortable and made from 100% Polyester with FlashDry Insulation. The moisture wicking properties make these really great for running longer distances. They fit a bit snug as a liner, but they are quite comfortable. Some noted that the collar seemed to be tighter than the rest of the liner.
Breathability
While they don't specifically have a breathability feature, they do assist in keeping sweat away. Not specifically geared towards wind resistance. These probably won't offer too much for wind protection under heavy conditions, but they should work for the lighter and milder winds.
Cost and Value
There is no doubt the quality is high and the feel is exquisite. The North Face is a well-known company that makes quality gear, and this is no exception. In order to enjoy these, expect to pay a high price for them.



Multi-weather brushed fabric
Very Soft
Flatlock stitch construction enhances comfort
Touchscreen-friendly fingertips
Snot wipe at thumb
Custom rib cuff provides a good fit
Don't work well in extremely cold temperatures
A little tight on the wrists
Offering great comfort as well as a little warmth for those chilly days, ASICS Thermal is a pair that is super soft. Check out some of the details they've added on the ASICS for comfort and technology.
Read more
Comfort
These are nothing if not comfortable. Soft and cozy, some wear them as liners in the colder months. Most appreciate the detail of providing a snot thumb, and the touch-screen technology to easily check your phone and/or other devices. Most enjoy the fit as not too large or too small, but some did state the cuffs were a bit snug.
Features
They don't offer a lot of breathability as they are built to keep you warm. Its multi-weather brushed fabric should keep you warm in the wind.
Cost and Value
These are versatile and can be used in most environments and in most conditions. They offer practicality in that you can use them with your touch-screen devices, so you will find their price range to moderate.
3

. Manzella Silk-weight Windstopper
3-layer silkweight Windstopper provides protection
Reflective components allow others to see you easily
TouchTip index finger and thumb for touch screen
Very Comfortable
Great dexterity because of the lack of insulation
Here's a glove that ensures you don't need to worry about running in the wind. With its 3-layer windstopper and great comfort, the Manzella Silk-wight Windstopper will sure to blow your mind.
Read more
Comfort
These quite comfortable 3 layered silk-weight windstoppers have a reflective component that allows others to see you easily. It also provides you with touch screen technology so you can easily check messages without freezing your hands off.
The majority of users reported that the fit was accurate with only a minute number of users saying it was too large. Since they don't have any insulation, just wind stopping power, they allow for a lot of dexterity.
Features
100% Nylon construction means that underneath the layers of weather protection you have a base that isn't the most breathable but that wicks moisture well. You won't need to worry too much about ventilation on super chilly days and many users said that the fit of these still allowed for a thin inner layer of air that kept their hands comfortable. It is highly wind resistant with its 3-layer silk-weight windstopper fabric.
Cost and Value
There is no doubt that on those super rough days logging miles outside where the wind is at its peak strength that having the gear to protect against it is invaluable. These will definitely do that and protect your hands from the wind, and at a mid-range price, they are worth having in your arsenal.
4

. Pearl Izumi Shine Wind Mitt



Silicone screened palm provides a good grip
PRO Thermal Lite fabric provides warmth
Stowable mitt keeps fingers out of the wind
Touch Screen for electronic devices
Reflective elements enhance visibility
The wrist section is a bit small
If cold temperatures arise this is a great option to throw on, ideal for early mornings in the winter. The Pearl Izumi Shine Wind Mitt will keep your hands warm and dry for the duration of your workout.
Read more
Comfort
Superb comfort is what we seek. It has a silicone screened palm that provides a good grip, PRO Thermal Lite fabric that provides warmth, and a stowable mitt keeps fingers out of the wind. Its Touch Screen allows you to easily use electronic devices, and its reflective elements enhance visibility. Other than the wrist area being a bit small most users say the fit is as it should be. The combination of touchscreen-friendly fingers and an optional mitt make for a great balance of dexterity and protection.
Features
Made of mostly Polyester, these have a breathable base. This may not keep the air out of your glove completely, but that's where the stowable mitt comes in. These are highly wind resistant and allow you to tuck your fingers in from the cold.
Cost and Value
For the wind protection and thermal lining that will keep those fingers toasty, these come to you at a very fair price.
5

. Under Armour ColdGear Liner
The dual-layer fabric is very soft
Ultra-warm interior
Fast-drying exterior
4-way stretch fabrication provides flexibility
Signature Moisture Transport System keeps sweat away
Silicone-plated palm provides good grip
Extra long length keeps you warm
Will not work well in extreme cold because of its a liner
Some thought they were too light and too loose
Difficult to remove
Flexible, warm, and long is the way these Under Armour liners go. They'll fit snug and keep sweat away while you exercise.
Read more
Comfort
Most found these quite comfortable with their dual layer fabric being quite soft. It has an ultra-warm interior, and a fas-drying exterior and its 4-way stretch fabrication provide a good amount of flexibility. It has a silicone plated palm that provides a good grip, and its extra long length keeps you warm. It seems that the sizing might be off as some users thought they were too light and too loose while others found them difficult to remove. They are intended to be used as liners so they should fit snug, but shouldn't be so snug they are hard to remove.
Features
They come complete with Signature Moisture Transport System that keeps sweat away. The polyester construction also means a decent amount of ventilation without leaving you chilly. There's no specific wind resistance feature but the extra long length is sure to protect you from the wind blowing up your sleeves.
Cost and Value
There a ton of extras in this design including wind protection, excellent grip and moisture wicking that make these a nice option. They are a bit costly, but not over-priced.



Keeps sweat away
Touch screen compatible
Lightweight
Very accurate smartphone sensitive
These have reflective logos to be more visible in the night
Keep your hands warm
The price is quiet high comparing to the other products on our list
The Head Digital perform really well when it comes to windy weather and these are made from high-quality materials so they're durable as well.
Read more
Comfort
These will be great if you like long distance runs and you want your hands to stay warm for the whole time. They have a snug fit but they are flexible at the same time. These are touch screen compatible- you can use your phone even when the temperatures are really low.
Design
Many users had no problems with choosing the appropriate size. You can be sure that they won't be loose as they have really snug fit. You'll really like the extended cuff because the bigger part of your hand is under protection. These gloves have sleek design and hands look very good. They aren't the most breathable, but they protect your hands without getting too warm. Most athletes will truly enjoy these gloves as they are perfect for more windy days and they help to stay warm.
Cost and Value
These are very well-rounded and comfortable. They are also fairly priced.



Satisfaction guarantee
Lightweight
Nylon, polyester, and spandex fabric blend
Touchscreen-friendly fingers
Breathable mesh inserts
4-way stretch fabric
Not everybody is a fan of this design
If you want cold weather running and you want to stay comfortable, TrailHeads is the way to go. These are specifically made for this purpose and a perfect choice for you. They're not intended for winter's coldest days as the producers say but they will be definitely perfect for those who enjoy outdoor exercise in fall or early winter.
Read more
Comfort
They provide the right amount of warmth. Your hands stay warm but they don't sweat. It means that you don't need to worry about unpleasant odor. You will also have no problem with using your smartphone or any other electrical device as these gloves are touchscreen compatible. There are double layer stretch cuffs to make the fit more secure. There are even special cell mesh accents to keep you cool during long running sessions. These are available in many sizes so you shouldn't have a problem finding a good one for you. They are also available in different colors, so you can take your pick from a standard black and grey or a high-visibility black and yellow.
Breathability
These are quite breathable with mesh side insets, so your hands stay dry during running. This is a blend of nylon, polyester, and spandex so these are moisture wicking. They really look incredible with the rest of running outfit. They really keep the warm inside, you will be able to forget about the wind with these on.
Cost and Value
You won't be able to beat the price of these with a stick! Super affordable option here.



Stylish look
They keep your hand really warm
They have touchscreen compatibility
Good price
They may not be suitable for really low temperatures
When the weather is getting colder and colder, it's time to find the right gear to provide a lot of warmth. That's why we want to present Vbiger. These will make your hands warm and you will be able to get outdoors even if it's very cold outside. See what Vbiger can offer to you.
Read more
Comfort
As this is an updated version, they are much thicker and they better provide warm but they also retain it. Also, you have anti-skid palm patches so the grip is much better. The biggest comfort is not only the warm but also sensitive touch-screen function. This is very helpful when you run and you want to check something on your smartphone. You don't need to put off the gloves to do it so it's a big convenience. These can be used also for different sports. There are special measurements that will really help you to choose the best size. All you need to do is just to measure your middle finger and also the width of the palm. They look great no matter what. They have a stylish design and their hands look really good in these gloves. The back zipper gives these gloves a very modern look as well as being functional. They're available in two colors.
Functionality
These gloves will let your hands breathe and there won't be any sweat. These gloves are totally wind resistant and keep your hand warm all the time.
Cost and Value
One of the most affordable options on the list, there is a tremendous value in this product at an amazing price.
Touch Screen feature for electronics
Reflective stripes for increased visibility
4-way proprietary stretch provides flexibility
Highly Breathable
Silicon gripping
Thumb snot wipe
Very Comfortable
Not washable
Sizing runs small
Technology at its finest, with a touchscreen, a thumb snot wipe, and silicone gripping you'll be warm and enjoy the benefits from the Zensah Smart design.
Read more
Comfort
This highly comfortable Zensah Smart option has a touchscreen feature that you can use with your electronics. They have reflective stripes for increased visibility while you run, and the 4-way proprietary stretch material provides flexibility. They come complete with Silicone gripping on the inside of the palms, and a thumb snot wipe. Most thought the fit was as it should be with just a few saying the sizing ran small.
Use
These are highly breathable so you don't have to worry about sweaty hands while you run. They have no specific wind resistant materials, however, they seem to provide warmth on your run.
Cost and Value
You can get these at a moderate price. So, if this is the type you are looking for you won't have to invest a pretty penny in them.



Dri-FIT Max fabric stays dry 
Dri-Fit provides warmth
Dri-Fit technology keeps sweat away
Storm-FIT fabric on the back of the hand to repel wind and water
Dri-FIT knuckle and finger gussets provide ventilation
Touch Screen compatible
Silicone for added grip
Reflective components allow others to see you easily
Sizes run large
Some had issues with the water protection feature
Can be seen as expensive
Fit for a storm the Nike Storm 2.0 will provide you with a good amount of warmth while you run and its Dri-Fit technology does wonders for keeping sweat away, providing ventilation, and staying dry.
Read more
Comfort
This touchscreen compatible option will provide you with comfort as you exercise with its silicone features for added grip and reflective components that allow others to see you easily. Make sure you check the measurements and measure your hands before you order as there were some users that stated it ran a bit large in size.
Fabric
Dri-Fit makes it quite breathable and the fabric stays dry. Its knuckle and finger gussets provide ventilation so your hands can breathe easily while you run. It has a Storm-FIT fabric on the back of the hand to repel wind and water, and most have benefited from this feature with just a few reports of the water feature not properly repelling water.
Cost and Value
There is no way around it, while these are a solid option, they are pricey.
11

. TrailHeads Power Stretch



4-way stretch Polartec® Power Stretch® provides flexibility
Durable outer layer
Wind and abrasion resistant
Very Soft and comfortable
Keeps sweat away
Touch screen compatible
Silicone "Snowflake" grippers on the palm provide good grip
Not ideal when temperatures are single digits
The opening can be narrow
Seams on fingers may be bothersome
TrailHeads Power Stretch is a pair made of decently insulating Polartec Power Stretch material, which is great for colder weather. The material is quite wind and abrasion resistant. These perform really well on the windier days, and are pretty durable as well. The thumbs and fingertips are made from a conductive material, which allows the wearer to operate their smartphone while wearing them.
Read more
Comfortable
The soft Polartec fleece adds to the warmth and also helps to wick away moisture. The thermal efficiency proves to be really great for long distance runs.
Fit
The fit is typically good on most. If sized right, These won't hang loose from the fingertips or web up between the fingers. The wrist doesn't run too long but does ride high enough to provide adequate wind protection for the wrist. The breathability is decent, but is probably better for those colder days. The brushed fleece interior and smooth wind resistant outer could be a little bit more breathable for some.
Cost and Value
Polartec's Power Stretch material provide really good wind resistance for a non-waterproof construction. Most individuals will find these to be more than adequate for running on a windy day. For the practicality and quality that you get with this option, you will be surprised to learn you won't have to spend too much for them.
Criteria Used for Evaluation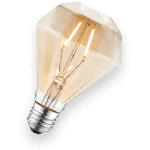 Keep an eye on the weather
It is important to make sure you check the weather reports before you head out for a run. If you are going for a long run you should have some way to check the weather while you are out to make sure you are not caught off guard by a sudden storm!
Take care of your gloves
Gloves can be used quite often by runner and thus they take a lot of wear and tear and abuse. It is important to take care of your gloves so they hold up better and will last you longer. Always follow the care label instruction as closely as possible every time!
Other Factors to Consider


Value
Budget is always a factor in any purchase. When you are buying specialized gear to perform a specific way you surely want to make sure that the money you invest in it will be worthwhile. The price in conjunction with the quality and performance of the product are equally important and all contribute to the overall value of the product.


Flexibility
One factor to think about when trying new running gloves is how flexible they are going to be. While you do not need as much flexibility in running gloves as you would for work gloves, you still need to have a decent range of motion and still be able to move your fingers. You should still be able to zip and unzip a jacket and used your water bottle without having to take your gloves off all the time. We tried to include a wide range of gloves styles so you can find ones that have the level of flexibility that you need.


Texture
Many new gloves today are being made with specially designed fingers to improve function and easy of use. It is pain to have to take of you gloves to use a GPS, phone, or other device that has a touch screen. Many gloves today are being made with special grip pads on the fingers that allow you to use touch screen while keeping your gloves on. There are also gloves with grips designed to improve your control and grip so you are not dropping your phone or GPS while you are our running with your gloves on. We made to sure to include a range of gloves with different features so you can find the one that is just right for you!
Frequently Asked Questions
q:

Is it important to wear gloves when it's cold?

a:

When it is cold, you lose 30% of your body heat through your hands and feet. So yes, wearing warm, protective gear is ideal for cold weather and will make your outdoor exercise experience way more pleasant.
q:

How do you make it more bearable to get physical activity started?

a:

A good warm-up is essential. Not only will it increase your body heat faster, but is also key to preventing injuries. An example of a good quick warm-up could be jumping jacks, skipping or something as simple as the plank or squats. Anything to get a good body temperature before facing the cold.
q:

How can I get motivated to exercise in the winter?

a:

When the weather outside is cold and wet, it is difficult to find the motivation to go work out and easy to find yourself on the couch instead. Finding the right motivation during winter time can be difficult, so try setting some goals, create routines or recruit a friend to exercise with you. Another idea could be to sign up for a running event. You wanna do well in the race, and therefore you will find yourself hitting the cold outdoors more often.
Subscribe to our newsletters