Best Black Tea Reviewed & Rated for Quality
last updated
Jun 10, 2019
No matter what season it is, it's always a great time for a cup of the best black tea. Not only is it delicious, but it is relaxing, invigorating, and an all-around great tea to drink.
As runners, we constantly worry about our gear, performance, and nutrition—but we often forget about ways to hydrate ourselves outside of water and
electrolyte
tea. Well, the best black tea is a perfect addition to any runner's routine and a great way to start the day, especially on those days you are completely unmotivated to hit your daily runs.
Since there are literally hundreds of different brands of black teas to choose from, we have made sure to provide you with a list of the 10 best black
teas
—so you don't have to find time to do it yourself.
In a Hurry? The test winner after 10 hrs of research

Twining's
Why is it better?
It has a rich history that dates back to 1706 a clear indication of its exceptional quality
It has a fresh flavor that is very refreshing
A blend of carefully selected varieties gives it a unique taste consumers love
Affordable
In a
Hurry? Editors choice:

Test Winner: Twining's

3
Researched Sources
1.5K
Reviews Considered
10
Hours Researching
14
Products Evaluated
Product Purity
Potency
Ease of Use
Side Effects
Value
By Default
Our Favorite Black Teas



It has a rich history that dates back to 1706 a clear indication of its exceptional quality
It has a fresh flavor that is very refreshing
A blend of carefully selected varieties gives it a unique taste consumers love
Affordable
Some consumers complain of an inconsistency in the quality
It has a mild flavor, some people want something bolder
Twining's is of the finest quality. The brand is expertly blended after a careful selection of the best quality varieties obtained from different places globally. The manufacturers only use leaves that meet the expected standards when producing this product. Moreover, the leaves are carefully hand selected to enable the consumer to enjoy the best moment with every sip of a cup of Twining's English breakfast drink.
Read more
Product Purity
This brand was first sold in London during the year 1706 when the inventor, Thomas Twining, sold this fine product from his storefront in London. Presently, Twinings is still selling one of the finest teas in more than 100 countries all over the world. This is a clear indication of the exceptional quality of the brand and the consistency in the quality sold by the people who manufacture Twining's.
Potency
A lively cup prepared from these bags will help keep you happy any time of the day. It has a fresh taste and it creates a soothing feeling that will leave you yearning for more.
Ease of Use
This black tea is really easy to use since it already comes in tea bags. All you have to do is boil your water and steep a bag in it for about 5 to 10 minutes. Let it cool and then you can drink it.
Side Effects
If you are sensitive to caffeine you may want to go for the decaffeinated tea options.
Value
Twining's is one of the most popular brands available on the market today. It is richly blended and has a strong taste that will give the buyers the satisfaction that they desire. It is a blend of Kenyan leaves and Assam leaves.



Wonderful medium graded floral essence
Lightly caffeinated with the quantities ranging from 30-50mg
Affordable
Clear taste
It has a divine aroma that can turn anyone into a tea enthusiast
Loosely packed bags
Bags are not individually wrapped and sealed to maintain their full flavor
The bags are not bio-degradable thus making them less friendly to the environment
To some consumers this brand may be overpriced
Only 20 bags, which is fewer you would find in other brands
Harney and Sons is a brand that was created in honor of Paris. The unique taste and quality of this brand guarantees to kickstart a workout session or when a runner requires a relaxing beverage at any time to relax and stimulate their mental state.
Read more
Product Purity
This Black tea is made of really high quality and all natural ingredients. It is completely Kosher, so if that is something you are looking for then you will love this tea.
Potency
Compared to some other brands that are currently flooding the market, this brand has a clear taste. It has no bitter taste when consumed. If you have never tasted a truly world-class cup of black tea, this is definitely the brand to buy.
Ease of Use
One of its unique qualities is that it is fruity with both caramel and vanilla flavors. The drink is also characterized with a little bit of lemony bergamot to add to the overall flavor.
Side Effects
When it comes to side effects, make sure you consider whether or not you are sensitive to caffeine. While it doesn't have a ton of caffeine, it does have some--so you may need to look elsewhere if your body doesn't respond well to caffeine.
Value
For its price, this tea can be enjoyed separately or the drink could be consumed with some sugar and milk. It has a strong pleasant flavor.



Organic
Non-GMO
Tastes great
Kosher
The loose leaf makes it a little more difficult to make
If you want another organic black tea option, then you will love this one! It tastes great and is a perfect addition to your daily routine if you want a tea that will help you relax and that you can sit down and enjoy.
Read more
Product Purity
This black tea is made of USDA organic ingredients that are free of GMO's. This brand also ethically sources of their ingredients and are also free of carbon, gluten, and dairy products. It is Kosher and completely Vegan.
Potency
This black tea is completely organic and made of no artificial ingredients. It doesn't have any added sugar and is potent. It does have caffeine, so if that is something you are sensitive, then just make sure to check out the caffeine content in this tea beforehand.
Ease of Use
This tea is pretty easy to use if you already know how to use loose leafed tea. Make you get a tea leaf holder to steep your tea in the cup for this type of tea.
Side Effects
There are little to no side effects reported by users with this black tea. It is delicious and fruity and a perfect option for those of you who don't want a black tea with no flavor.
Value
Although this tea is a little pricey, it is worth every cent. If you want a delicious tea that will taste great and go down smoothly, then you will love this one.



100% money back guaran-tea (see what we did there?)
One package will make at least 120 cups
Well packaged with an aluminum lining that helps retain its freshness and aroma
You may get a package with no sticker indicating the date of harvest, making it hard to know how fresh it is
With this delightful package of tea, any runner will be able to enjoy more than 120 cups whenever they desire. It has a rich flavor and aroma that individuals expect from their tea every time they take a sip, while increasing their performance as well.
Read more
Product Purity
The zipper bag is double walled and well sealed to prevent air from the exterior environment from interfering with the contents of the package. The good packaging helps in retaining the taste and aroma of the drink.
Potency
This black tea is really potent and delivers a rich and delicious flavor that tea lovers everywhere can appreciate.
Ease of Use
The Vahdam brand can be used to brew both iced and hot drinks to provide consumers with the variety they would like in their favorite beverage.
Side Effects
When it comes to side effects, there are few reported by users. This tea is delicious but have caffeine in it, so make sure you keep that in mind.
Value
This product is directly sourced from the plantations to give it the authenticity and freshness consumers enjoy from this particular brand. Further, for those who are not pleased with the quality of the Vahdam brand they buy, they are guaranteed 100% money back with no questions asked.



Recommended by the queen--we have to say here again
Chocolate hints
Truly unique
Organic
Non-GMO
No artificial flavors
No unwanted chemicals
This loose-leaf Keemun black tea is a great one to try if you are feeling adventurous and want to venture out from your normal brand. It is marketed as one Queen Elizabeth's favorite teas--yes, the Queen herself supposedly recommends this tea herself, which is a pretty big deal since it's TEA!
Read more
Product Purity
This non-GMO tea is free of chemicals and artificial flavors--and is completely organic (no wonder the Queen herself drinks this tea twice a day). It is made of HAO YA Grade tea leaves that have fuzzy tips and are tobacco colored. The leaves for this tea are grown in Qimen County, which is in the Anhui Province in Eastern China.
Potency
The leaves have a longer oxidation process and their storage technique gives them a chocolatey taste that users love.
Ease of Use
This tea provides a complex blend of flavors with unique chocolate notes--it is truly unique and one of the best (if not THE best) black teas available.
Side Effects
After searching through several user reviews and doing are end of the research, we found that there are little to no side effects reported with this black tea. Some users do report they are not fan of the strong chocolate taste, but that is really just a matter of personal preference.
Value
Considering this tea is recommended by the Queen of England herself, it is actually not THAT expensive. However, if we compare it to the everyday tea we find at the local grocery store then this one is definitely pricey in comparison and only worth it if you can appreciate its unique, complex, and truly beautiful flavor.



Unbeatable quality at its price
Creamy, smooth and with a delightful aroma
Has an intense flavor
Reasonably priced and a great value
Costly when compared to other brands available, but it's organic
Organic Assam originates from India. It has a strong and sweet flavor and guarantees you a sweet tasting pure drink without any extra additives. Therefore, you do not have to worry about a low-quality product or a cup that would not be as exciting as initially expected.
Read more
Product Purity
This particular beverage brand has an exceptional taste with no bitter taste or off flavors. Its delicious taste is what makes individuals eager to buy more of this.
Potency
When it comes to potency, this tea is sweat in flavor. Many users love its bold flavor while other users may not--so if that is something you like, then you will love this tea. It does have caffeine in it, so if you are sensitive to certain levels of caffeine make sure to take a look at that before you purchase this one.
Ease of Use
The smooth feel that comes with every sip makes the consumer feel good and revived. The caffeine contained in this drink will keep you going all day long.
Side Effects
When it comes to side effects, we didn't find any serious complaints. However, some users found the taste to be too bold for them, so if that is something you know you don't like then you may want to sample this one before purchasing the larger bag.
Value
This product is sold at a very reasonable price and it is of an excellent quality. It has a smooth taste and an enticing aroma that will leave your surroundings with a cheerful and warm fragrance. This brand can be used as a way to lift the moods of friends and family members when they're having a bad day since it has therapeutic ways of rekindling the liveliness in individuals. Furthermore, you should know that the quality of this product beats the price at which it is sold.



A single package contains 100 bags
Intense flavor
Contains antioxidant properties that are good for your health by helping to relieve stress
The beloved Newman's Own brand is known for giving you great products at a decent price, and since they donate part of their profits to charity, it's also a purchase that you can feel good about. This tea is also a great deal because it comes in quantity.
Read more
Product Purity
This brand features organic and all-natural ingredients you will definitely love. They are free of a lot of fillers and unwanted ingredients, which makes this black tea a perfect option for most people.
Potency
With this brand, you will not only enjoy your cup but the brand's antioxidant properties will help keep you healthy and relaxed even during stressful moments.
Ease of Use
The beverage prepared using this brand has a strong delightful taste. If you want something strong, this is the one to buy.
Side Effects
In terms of side effects, there was little to report with this black tea. It tastes great and most users seem to love it--especially for the price!
Value
This is a value-priced product that you will enjoy every cup of and that will help uplift your spirit for the day, and then help to relieve your stress at night. The people who have used this brand know and appreciate its value.



Great taste
Unique
Gourmet
UV coated bags
From India and Sri Lanka
The Adagio black tea is highly recommended and reviewed by many people--athletes, runners, and those who just love good black tea. This Irish breakfast tea is delicious, unique, and a great one to try if you love a good tea.
Read more
Product Purity
When it comes to flavor this one might trick you with its spicy aromas. In actuality, this tea offers a deep malty flavor that ends with a crisp sweet flavor. The tea is imported directly from Sri Lanka and India, and is delicious, unique, and is truly a gourmet tea.
Potency
This tea is made of high-quality ingredients that you can trust. It is delicious and a great tea for everyday use--its delicious and is packaged in a UV coated bag for aesthetic and preservation reasons.
Ease of Use
This tea is really easy to use and is already prepackaged in its individual tea bags. With this one, you won't have to worry about dealing with loose leaf tea--you just have to boil your water, steep your tea, and enjoy!
Side Effects
When it comes to side effects, there aren't any physical ones. However, this tea does deliver a unique taste that some users love but others do not.
Value
This tea is definitely pricey when you compare it to the standard black tea you can get anywhere--but if you want something unique, delicious, and gourmet then it is definitely worth the additional cost.



Intense flavor that would transform any person into an avid addict
Therapeutic touch that helps relieve stress
Aromatic caffeine explosion that provides you with a kick-start for the day
Pure flavor with a distinct taste
This Smith Teamaker black tea is produced from a blend of leaves from India and Sri Lanka. Its unique scent is derived from bergamot oil that is obtained from Southern Italy.
Read more
Product Purity
This black tea is made of high-quality ingredients that come straight from leaves in India and Sri Lanka and oil obtained in Italy. It is organic and delicious, so you can definitely trust this tea.
Potency
Even for those people who may not be passionate about drinking tea, this brand will have you hooked in no time. In addition, a cup of this drink will help relieve your stress to leave you feeling at peace for the rest of the day.
Ease of Use
For the best flavor, all you have to do is boil some clean water then add the bags then leave it to settle for an estimated five minutes period after which you would be able to enjoy your beverage with sugar, milk or honey based on what you like.
Side Effects
In terms of side effects, this tea has a unique taste, so it is often a hit or miss with new users. If you love different teas with unique flavorings, then this is definitely a must have.
Value
Although this brand is costly, it's worth buying. Compared to several other brands that are currently available on the market with the same flavor, Smith provides consumers with a wonderful and intense flavor. The brand is excellent in every manner. You need to try out this brand of tea at one point in your life to see for yourself the difference that a truly premium tea can make.
10

. Imperial Black Leaves



100% money back guarantee
Perfect balance of flavor, aroma, and strength
May be served with sugar, honey, or milk and retain it's unique and strong flavor profile
Vacuum packaged to assure consumers of continued freshness
Highly priced compared to other brands
On a few occasions, consumers ended up with expired products
Imperial tea may be regarded by some as nature's gift to the world. The loose leaves used in producing this brand are professionally harvested by passionate growers in the fertile foothills of Mount Everest. The rich nutrients found at the foot of the mountain are what gives its unique refreshing flavor and super vibey feel.
Read more
Product Purity
The company's supply team ensures that consumers get a quality fresh product every time. By making certain that storeowners obtain this product directly from the manufacturer with no intermediaries who might interfere with the quality of the product with long storage or mishandling.
Potency
This tea delivers a rich and delicious flavor that will refresh your taste buds. Not only does it tastes great, but this tea also delivers a nice little pick me up if you needs some additional energy.
Ease of Use
These tea bags guarantee you great flavor, a mouth-watering aroma, and the perfect balance of strength that will keep you going for the day.
Side Effects
When it comes to side effects, there is little to report with this tea! Most users seem to love it, although some are not fans of the taste it delivers--but that is typically a matter of personal preference.
Value
This brand has a delicious taste and an outstanding floral aroma, leaving the consumer with a sweet aftertaste. You can serve it with a little bit of sugar, honey or milk depending on how you like your cup prepared. Furthermore, in cases where consumers may not be satisfied with the quality of this product, they can return the product for a full refund.
Criteria Used for Evaluation


Product Purity
The purity and quality of the tea used in each product is obviously highly important. As a runner and health enthusiast, what you put into your body matters to you, and you don't want to ingest something that is filled with bad ingredients. Fortunately, as a single-ingredient product, it's fairly easy with black tea to determine how good it's source is.
You generally want to avoid no-name, generic brands, but for the most part the name brands use good to great quality tea leaves for their products. Your health and wellbeing is important to us as well, so we did our best to only include teas on our list that use high-quality black tea leaves from reputable and trusted sources.


Potency
There are a lot of factors that determine the caffeine content of black tea. Pretty much everything about how this product is produced makes a difference in the end. The exact species of plant used, the maturity at which it was picked, the weather conditions it was grown in, and the time you steep the leaves all make a difference in how much caffeine your cup contains.
Determining the level of caffeine that will be in a cup of black tea isn't an exact science, but we've done our best to analyze the above criteria and rate each product according to its caffeine level so that if you're looking for more or less of a jolt you'll know what you're getting into before you buy.


Ease of Use
While almost nothing could be easier than making a good cup of tea (although the British might disagree), it is still far easier to simply pop a tea bag in a cup than to deal with making tea from loose leaves. We recognize this and gave higher ratings to products in bags than ones that are loose and have to be dealt with in a more complicated manner.
However, if you know your tea and don't mind the teas you can just plop into your water and let sit for a bit, then take a look at some of the loose leaf tea selections on our list. They are just as of delicious, if not better, but they are definitely not for everyone--especially if you aren't huge on unique flavors or non-generic options.


Side Effects
If you're drinking black tea for its health benefits, you'll want to make sure the brand that you buy is made from leaves grown in the shade. This makes the plants grow more slowly, which enables them to store more chlorophyll which is one of the main health-boosting ingredients in black tea.
The other main health benefit of black tea is simply that it can help you to relax and soothe yourself when you are feeling stressed out. Stress is one of the biggest, if not the biggest causes of sickness and disease, so simply by taking the time out to take care of yourself and relax for a while, you're fighting disease and sickness and increasing your overall well-being.


Value
If you are a tea enthusiast then you know that black tea is more affordable than a lot of other teas out there. Regardless, you'll be wanting to buy a product that is within your budget, so if you can afford to buy the best of the best most expensive black tea out there, great. If not that's totally fine, and there's no harm in trying out some of the more affordable options available.
You may even find one that you enjoy more than the expensive stuff. Our list has great teas at all price points, and we ranked each product based on the value it offers the consumer. So check out the reviews and see which teas offer you the most bang for your buck.
Expert Interviews & Opinions
Most Important Criteria
(According to our experts opinion)
Experts Opinion
Editors Opinion
Users Opinion
By Default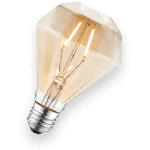 Relaxation and Stressrelief
If you want the best brand beverage that would help keep you relaxed, you should buy a drink that is infused with jasmine essence. The essence of the jasmine flower has been known to induce a calming effect in addition to the calming effect. The sweet smell of the beverage that you buy also plays an important role in relieving stress.
The options that would provide the consumer with a relaxing effect exist as the high quality and expensive types as well as the cheap and average types to suit the varied needs of consumers.
Uniqueness
The uniqueness of the product sold by different manufacturers is determined by the manner in which the leaves are dried and processed. Leaves that originate from different regions have their distinctive flavors that suit the distinctive needs of assorted consumers--so if you are a tea connoisseur you will probably love the more unique selections.
While there are more mainstream teas on our list, like the well-known Lipton brand, if you want something more unique or different don't be afraid to give it a shot.
Other Factors to Consider


Taste
What's the point of eating or drinking anything if we don't like the way it tastes, right? Of course, there are some things we just have to stomach so we can improve our health, but when it comes to the best black tea, we should never have to compromise taste. As you have seen from our list, black teas offer an array of flavor options, so there is something out there for everyone.
For the bold flavor lovers
A lot of the teas on our list offer bold flavors that we know many of our readers will love. These bold black teas offer a flavorful punch that you can sit done and enjoy with every sip. Not only are bold black teas more popular, but they truly are delicious! So, if you want something you know you will love but that isn't too different, then you need to try out one of our bold options.
Fruity options
While going through our list of reviews, you probably found that we have a lot of fruity options as well. Some of these are more mild than others, but if you love a mixture of leafy and fruity options, then you will absolutely love the fruity teas on our list. The fruity essence is definitely enjoyable when you are trying to relax and have a nice sip of tea.
Mild flavors--for those of you who aren't too sure
If you aren't to sure what you want try out, or if you know you are picky when it comes to flavors, then you may want to stick to the mildly flavor black teas on our list. These options don't have added flavor and deliver an enjoyable--but mild--leaf flavor that many users rave about. Mild is definitely the way to go if you know you are on the picky side.
Unique options if you want to try something different and new
If you are looking for something different and unique--and don't mind trying out something completely new--then you have to take a look at the unique black tea options on our list. From spicey to options with a wide array of exotic spices and oils, we definitely made sure to include some unique options on our list for those of you who like to try different flavors.


Bottom Line
Thousands of people all across the world grow tea as their way of earning a living. Therefore, the growers work hard to ensure that they remain consistent with their quality so that they can maintain and grow their market base. In line with this, every manufacturer who buys tea from growers wants to ensure that the brand that they sell as their end product is unique, high-quality, and delicious.
The uniqueness of the product sold by different manufacturers is determined by the manner in which the leaves are dried and processed. Leaves that originate from different regions have their own distinctive flavors that attract and maintain loyalty from buyers who enjoy the particularities of that specific brand.
To have the best tea experience possible, then you should always make sure that the bags you use in making tea are fresh and they are not past their expiration date. Like any other product, when you buy black tea you may end up the great combination of a quality product at a good price, or you could end up with a product that is of poor quality that is still sold at a very high price.
If possible, you should ensure that the seller you buy from has a return policy that will let you return the product for a refund or replacement in case it's expired or damaged when it arrives. You never know what might happen during the period of transportation to affect the state of the tea that will arrive at your doorstep.
Presently, numerous varieties of brands are available in the market, which makes it difficult for consumers to arrive at the best brand that would work best for them conveniently. Subsequently, the majority of consumers are forced to try out different brands in the hopes of someday arriving at the best or the particular brand they like.
Even with this being the case, it is important for the consumer to have a place to start. Before you buy a brand, you should first ask your self the reason why you intend to buy it. What would you expect from the product you would buy? Nevertheless, listed below are some criteria consumers could use in their efforts to buy the most appropriate.
Frequently Asked Questions
q:

What should I except from a good cup of black tea?

a:

In any kind of situation, how your drink tastes is very important to consider. However, you should first tussle with the reasons why you would like to take a cup. Will it be to help you relax, for your good health, to improve your energy, to help you focus on the activities of the day, as a way of socializing or would you pair your cup with other food products?

Once you know the reasons why you would like to have a cup it becomes easy to decide on the type that will be suitable for you, a friend, or family member, or a social gathering.
q:

Iced VS Hot tea, is one better than the other?

a:

Both hot and iced are good for your health. The only difference is that the two categories are suitable for being used on different occasions. For instance, hot beverages are often preferred during the cool and cold times of the day. Iced tea on the other hand, is best when consumed during the hot times of the day, especially during summer.

You would enjoy a refreshing glass of iced tea during summer more than you would enjoy the same glass during winter. Runners are encouraged to prepare their drink hot or iced depending on the occasion during which it is to be consumed.
q:

I prefer Iced black tea, is there a brand or type of tea I should look out for?

a:

Varieties of choices are available on the market for consumers to choose from when planning to prepare an iced drink. Therefore, it may be difficult to arrive at the best one. However, if you want a drink that will be the perfect choice to use in preparing iced tea then you should buy one with a clean flavor, brightly colored, and that has a floral aroma.

For a refreshing aroma and vibrant color in your iced drink, ensure that you use longleaf type as part of the preparation process when garnishing your iced drink. Moreover, the strong flavor of your iced tea is guaranteed if you use the brands obtained from a single source.
q:

How do you make iced tea?

a:

Once you have chosen the best black tea for yourself you will want to enjoy it as soon as possible. For those of you who prefer your tea iced, this is what you need to do:

1. Place a tea bag in a glass
2. Boil some water in the kettle heater and allow it to cool slightly
3. Add 6 oz of the cooled water into the glass containing the bag then let it brew for an estimated 3-minute period.
4. When you complete the steps above, take out the mixture, add 6 oz of ice and stir. You could take the iced drink as it is or you could add sugar or honey depending on what you prefer.
Subscribe to our newsletters