Best Energy Chews For Runners Tested
last updated
Mar 19, 2019
Have you ever felt fatigue during a competition and wished you had something that would give you that extra boost? If so, you're in luck! There are energy chews to help push you through those tough moments when you start feeling tired during practice.

Depending on the type of endurance you are doing, whether it is long distance or a sprint race, these chews can be beneficial. Although they typically come in a pack, the chews can be easily carried during a long race so they can be consumed as needed.
In a Hurry? The test winner after 14 hrs of research

CLIF BLOKS
Why is it better?
These chews affect blood sugar slower since they are semi-solid
Many flavors to choose from
Up to 50mg of caffeine
Organic ingredients
Sodium and carbohydrate content
In a
Hurry? Editors choice:

Test Winner: CLIF BLOKS

2
Researched Sources
1.5k
Reviews Considered
14
Hours Researching
13
Products Evaluated
Features
Use
Product Purity
By Default
In Depth Review Top 10
CLIF BLOKS
GU
Gatorade Endurance
Honey Stinger
Natural Dynamix Chews
Gatorade Prime
Pure Chocolate Energy Chews
Jelly Belly Extreme Assorted Sport Beans
PowerBar Performance Energy Blasts
Skratch Labs Chews
Table of contents
Criteria Used for Evaluation
Other Factors to Consider
Frequently Asked Questions
Sources
Our Favorite Energy Chews for Runners


These chews affect blood sugar slower since they are semi-solid
Many flavors to choose from
Up to 50mg of caffeine
Organic ingredients
Sodium and carbohydrate content
Not all of the flavors have the same amount of caffeine
Just like your favorite chewy candy, CLIF BLOKS come in an enjoyable and easy to consume form. All you have to do is pop one in your mouth for that extra little boost needed to push on a bit further. Offering the necessary burst of carbs and caffeine, let's take a closer look at why this is the most popular choice.
Read more
Features
CLIF's BLOKS energy chews are available in many different flavors like black cherry, tropical punch, strawberry, orange, and even margarita and cran-razz. And even better, the ingredients are organic.
Use
These cube chews are easy to store and easy to chew so you can take them along on any hike or run for an extra kick when you need it.
Product Purity
Each block chew has just 33 calories and is packed with carbohydrates, sodium, and up to 50mg of caffeine (depending on particular flavors) for an energy boost. All of the ingredients are organic and there are 11 flavors to choose from



Aids in replacing electrolytes
Contains amino acids to help with muscle fatigue
Each chew 20mg of caffeine for a needed boost
Also contains 40 mg of potassium
Available in multiple flavors
Some people are not happy that quantities in the package have been reduced
We know that GU puts out quality products, when it comes to energy gels. But what about their energy chews? This company consistently produces products that are well received and liked by many runners, as well as other athletes. Let's take a look at the GU energy chews, and see what it is that makes these so highly rated.
Read more
Features
Each package comes in a single serving, making it a smart move to purchase by the case. Another plus that this offer is replenishment of much-needed electrolytes. They are available in many different flavors such as watermelon, blueberry pomegranate, strawberry, orange and even salted caramel apple.
Use
It is recommended that one chew is consumed about 5 minutes before your run, then another every 45 minutes or so during, if participating in a long event.
Product Purity
Each 90 calorie chew contains 20mg Caffeine,40mg Potassium, and 50mg Sodium. They also have amino acids, which are helpful in preventing fatigue and muscle damage.



A nice blend of natural energy ingredients
Good for before or during a race
More energy to go further than other brands
Easy to carry and easy to eat
Good flavors
These chews are made for eating before or during a race, very good for using for challenging competative running, long distances, carry these chews and reach your peak for performance, you get electrolytes, reliable energy from carbohydrates, calories all at a higher level than many other choices. 
Get the endurance and energy when you require it, we know the expression to go that bit futher but with these chews you go much further.
Read more
Features
There are two flavors to choose from with these energy chews, fruit punch and orange. Each convenient package has 4 chews, making it easy to tote them along and anticipate your servings in advance. They're soft and easy to chew while you're on the go. The sleeves are thin and easy to pack in a hiking pack or in the pocket of a running backpack or racing vest.
Use
The best time to use these chews is up to you in tactical terms, you can consume when the race starts or use them during the race when you feel the need for a reliable boost of endurance and needed energy. Each sleeve is perforated into easy to bite off sections so you are able to use an individual energy chew while running or with little time to stop. Unfortunately, in warm weather they can get a little melty and stick together.
Product Purity
An impressive line -up of essential energy creating ingedients, sugar, vitamin B6, viatmin B5, Vitamin B3, niacinamide, potassium citrate, sodium citrate, dextrose, salt, ciric acid, carregeenan, water, isomaltulose and corn syrup. Although none of the ingredients are derived from materials related to gluten allergies, these are not officially tested or approved as gluten-free.


Made from natural ingredients
Plenty of flavor options to choose from
Also has natural vitamin C from the honey based recipe
Easy to chew
Some found them to be too sweet
You may already be familiar with Honey Stinger's honey based energy gels. But, what about their energy chews? Let's take a look at what these are all about, and see what kind of benefits these offer.
Read more
Features
These chews come in over 8 flavors with a mix of sweet and sour to choose from. With all natural ingredients, they're packed with plenty of sources of carbohydrates to push you through your run or to help you recover post workout.
Use
The customer feedback is really good for this product. Many like the fact that these seem to be much softer and easier to chew than some other brands. The package may not be as convenient for on the go like other sleeves, but it is still compact and easy to carry in a pocket or pack.
Product Purity
These are made with organic ingredients, which for many of us if a big deal. And actually, Honey Stinger's energy chew ingredients are pretty unique. They are made protein and fiber derived from tapioca syrup and, of course, honey. This is great natural option for some extra energy before and during your run.



Available in many flavors
Quick and easy to chew
They don't melt or stick together easily
They are easy to eat during running
Easy to store
Natural ingredients
Soy and Gluten-free
Too sweet or candy-like for some users
Pure Chocolate Energy Chews by Purity and Grace are a delicious way to take care of your sweet tooth cravings while out on a run while also giving yourself a much-needed energy boost. The delicious chocolate flavour will make you smile and the energy will help carry you through to the end of your run or workout!
Read more
Features
These chews are made with Calcium Lactate which is used to help replenish levels of calcium and other electrolytes in the blood. It also helps clear Lactic Acid to offset fatigue. Natural Dynamix Chews do not contain any caffeine, gelatin, or high corn fructose syrup and fully vegetarian.
Use
These chews combine caffeine, sea salt, nutrients, and a great flavor to give you a delicious energy boost that will also take care of any sweet and tart craving you may have while you are out for a run. You will love how easy the Natural Dynamix Chews are to carry and use while you are out and about.
Product Purity
Natural Dynamix Chews are made with pure and delicious ingredients. With quality ingredients, you are going to enjoy the boost and improvement you see and feel with these energy chews!



Contains carbohydrates and vitamin B
Variety of flavors
Packaged in easy to carry sleeves of six chews
Won't melt in warm weather
Not enough boost for some
No caffiene
Just about everyone is familiar with Gatorade. We see the drinks almost everywhere. They actually cover the spectrum when it comes to hydration and energy replenishment, so of course they offer energy chews as well.
Read more
Features
The packaging comes in sleeves of 6 chews and are available in flavors like strawberry, green apple, fruit punch, and of course that Gatorade cool blue. These provide some extra vitamin B that help turn the contained carbohydrates into fuel for muscles.
Use
These are supposed to be consumed prior to starting your run, for a decent supply of energy. The available flavors are pretty popular, and the majority of customers are pleased with the overall performance. However, for those who want a more noticeable jolt of energy, it may be better to go with a product with caffeine.
Product Purity
Although none of the ingredients come from sources of grain that contain gluten, these chews are not officially certified as gluten-free. The ingredient list contains corn syrup, sugar, isomaltulose, water, pectin, citric acid, dextrose, sodium citrate, potassium citrate, red 40, salt, vitamins B3 B6 B5, and natural flavoring.
7

. Pure Chocolate Energy Chews



No artificial sweeteners
Very good price
Soy-free and gluten-free
May be a bit high in sugar for some
Not good for those who can't eat cocoa
Pure Chocolate Energy Chews by Purity and Grace are a delicious way to take care of your sweet tooth cravings while out on a run while also giving yourself a much-needed energy boost. The delicious chocolate flavor will make you smile and the energy will help carry you through to the end of your run or workout!
Read more
Features
These chews are designed to maximize the chocolate taste and each chew is designed with the perfect blend of sweet cocoa flavor and stimulating natural ingredients to give you a crash-free energy boost. These chews are certified Kosher, Vegan, Non-GMO, Gluten Free, Dairy Free, & Soy Free!
Use
Enjoy quality carbohydrates that won't kill your stomach or cause you to crash later in the day. Get that sweet cocoa to satisfy your cravings without sabotaging your diet and workout plans. You will love how these chews taste and the delightful boost they provide.
Product Purity
Pure Chocolate Energy Chews by Purity and Grace live up to their name and supply you with pure and delicious energy chews. With quality ingredients, you are going to get an amazing kick and see a difference in your overall performance with these chews in your pocket.
8

. Jelly Belly Extreme Assorted Sport Beans
Flavorful and a variety of tastes
They're lightweight
Won't bother your stomach
There's vitamin C which protects your muscle while running
Gluten-free
Has caffeine
Resealable with individually wrapped servings
They may be difficult to get out of the bag while running
If you're tired of buying energy drinks, we've got a product for you. A great fuel for your run with 50 mg of caffeine per portion which is a real kick.
Read more
Features
These Jelly Belly beans Electrolytes which is very useful during hot days. There are also Carbohydrates which give energy to your body. Let's not forget about vitamins such as B1, B2, B3- they let you burn the calories faster.
Use
Each single serving is wrapped individually and is easy to take with you on the go to stash in a pocket or sleeve. They're even resealable so you don't have to worry about using an entire serving and you have a little more control over how you portion these beans. We recommend to it them 30 minutes prior to your run and you will definitely feel the difference.
Product Purity
There are real fruit juices so you don't need to worry about excess of artificial flavours.
9

. PowerBar Performance Energy Blasts



There are different flavors to choose from with great taste
They don't stick to your teeth
Praised for texture which make your mouth more hydrated
They don't lose flavor or harden
Available in caffeine free chews
Contains lots of sensitive ingredients
If you need a blast of power, you really need to get these powerbars. Each chew has a shell with gel. Combined with the water, it will let you to really boost your running performance.
Read more
Features
They aren't heavy on the stomach. They don't lose their consistency even when the pack has been already opened. There are many excellent flavours. They deliver 45 g of carbohydrates to increase the level of energy and it is advisable to take them with water. There is also vitamin C in them.
Use
These energy chews come in individual 2.12 oz. resealable packages that you can pack in a pocket or backpack. They have a gummy outer casing and a liquid center, so the texture is a little different than other solid chews.
Product Purity
These chews contain both glucose and fructose in proportion 2:1 and have no preservatives or artificial flavors. You can get both caffeine-free and caffeinated energy chews. The complete list of ingredients, which might vary depending on the flavor and type of chews you get, is C2 Max Energy Blend (sugar, glucose syrup from wheat, invert sugar), water, gelatin, 2% or less of: strawberry juice Concentrate, banana puree, citric acid, sodium citrate, glycerin, carrageenan, locust bean gum, natural flavors, sorbitol, coconut and/or palm kernel oil, carnauba wax, elderberry concentrate color, black carrot concentrate color, lemon peel extract, turmeric color, caffeine



They are delicious and easy for your stomach to digest
Cortisol content helps reduce stress
No artificial ingredients like wax or artificial colors and flavors
Less than 20 calories per piece
Small packages make it easier to run with them
Not suitable for children
Bit high on carbs for some people
If you are looking for an energy chew that is tasty and actually good for you then you need to try Skratch Labs Chews! These chews are made to be all natural, gluten free, dairy free, and vegan. There are no harmful additives like wax, artificial colors, preservatives, and fake mystery flavors.
Read more
Features
The Skratch Labs Chews are packed with energy and a great taste that wakes up your taste buds and gives you a boost of alertness and that little extra get up and go you are looking for. They use the finest of ingredients and the chews have a simple and easy to enjoy design that has you reaching for another one.
Use
Skratch Labs Sport Energy Chews are specially designed for active individuals and are ideal for when you're working hard and you need a pick me up of energy. These chews are one of the best ways to get what you need to keep you going - quality carbohydrates that won't kill your stomach or cause you to crash later in the day.
Product Purity
These chews are recognized for their quality and use the finest of ingredients to ensure you get a healthy and safe boost of energy for your runs and workouts. There is no need to worry about side effects or stomach upset and poor post-chew crash. You cannot go wrong with this affordable energy chew.
Criteria Used for Evaluation


Features
Apart from ingredients, there's many aspects of a product that can make it more fitting for your individual lifestyle.
The energy chews should help with tiredness but also with muscles fatigue and should give them the power to work. Some products also tend to help to replace the electrolytes, some have amino acids to help muscles work better. They should also hopefully have palatable flavors and taste good, if not at least decent. Some energy chews will have convenient packaging or a great combination of ingredients, some energy chews will be available in bulk or more reasonable serving sizes. It's important to consider your individual needs and look for what you'll find best in an energy chew.


Use
As a source of energy for athletes on the go, your energy chews should be easy to carry, simple to eat, and convenient to use.
As you usually use your energy chews during running, you don't want to take a big package of energy chews with you. Always search for products who are packed in smaller quantities. There are many companies that offer a big box of energy chews with small packets containing two pills in it. That's perfect solution as you can put it into your own pocket.
Product Purity
We're careful about the foods and medicines that we put into our bodies, why should our energy chews be any different?
Energy chews work well for many different endurance activities that may require an extra boost. As we have seen in the products above, there are chews that contain different ingredients, some natural or organic, and some that aren't. Some contain more caffeine, and some contain less. there are even chews that have none.
Paying attention to the list of ingredients in each type of energy chew is important. Some may have more sensitive items than others, like dairy, caffeine, and common allergens. Some may us all natural ingredients and be more accomodating to gluten sensitivity and vegan diets.
Companies offer many flavors from fruity to more sweet one. Now, here comes the question – how these flavors were made. Are there any artificial sweeteners? Or maybe they contain additional vitamins that may help you to boost your performance. Searching for best ingredients is especially important for runners who suffer from lactose intolerance. Runners that are vegans or vegetarians should also check if the product wasn't tested on animals. You should also consider if the product should contain Caffeine or not. The best option is to search for the products which flavors were naturally made from fruits.
Expert Interviews & Opinions
Most Important Criteria
(According to our experts opinion)
Experts Opinion
Editors Opinion
Users Opinion
By Default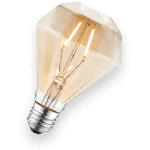 More than just energy.
Energy chews are designed for the common athlete, they also provide other sources of nutritional value, while excluding some of the negative ingredients that can accompany high sugar and caffeine products. You can also get a great array of nutrients vitamins and other elements that will boost your overall performance and help your body recover and recoup faster during and after run.
Running is a sport that requires a balanced level of glucose and energy.
When the time comes that the glucose storage in your body needs a refill, these energy chews will not only help to reduce fatigue but also help to ensure a successful outcome. The quick boost of the carbs and sugar will keep you going and the longer lasting energy boosts will keep you going and help reduce the after-run energy crash that so many runners dread.
Other Factors to Consider


Value
Let's be clear, you don't want to spend a lot of money on energy chews. Remember that sometimes, it's better to invest in a more expensive product but price doesn't always come with quality. If you know, you're going to use energy chews regularly you'd better invest in a bigger package. It's also very easy to find this kind of products on sale so be patient.
Frequently Asked Questions
q:

How long can I keep these on my shelf?

a:

Most energy chews may typicall last one year on your shelf as long as they are unopened. After a year, while they are organic and biodegradable they will start to get harder and won't be as fresh. All of the options on our list, however, contain different ingredients and are made differently so make sure you check with the manufacturer to see what the appropriate shelf life is for each product.
q:

Will energy chews affect my blood sugar?

a:

It is a good idea to know the facts about sugar content and other affecting factors before making your purchase. Since chews are in a semi-solid form, they will in many cases affect most people slower than liquid energy shots will. However, if blood sugar is something that you are concerned about, it's important to be aware of the ingredients.
q:

Can energy chews be a good alternative to candy, for snacking?

a:

Well, the fact is that many of these are specifically intended to provide extra energy. Most contain caffeine, added sugars, carbohydrates, calories, and even some essential vitamins for turning those things into fuel. So, if you aren't performing the activities to burn and use that fuel and energy, they may the effect that you want towards your fitness goals. They are not intended as candy.
q:

Are there a lot of different brands and options for other energy chews than what is listed in this guide?

a:

Of course. There are many companies that produce chews and other energy products. The options that we have reviewed on this page are the products which have the highest rating and positive feedback from customers and are readily available online as well as in stores.
Subscribe to our newsletters