Best Ice Grippers for Shoes Reviewed & Rated for Quality
last updated
Oct 13, 2019
If you enjoy winter sports or running when the ice or snow hits, then you have to check out the best ice cleats below!
Running or walking in the ice or
snow
can be difficult to do in regular shoes because they're not designed to deal with slippery surfaces. The winter brings with it colder temperatures and different terrain, and it's important to have the right gear—which is why you need a pair of the quality ice grippers, which we have taken the time to narrow down and review for you. Outside of ensuring that your feet stay warm, you will also need to make sure you get the traction and grip you need when you step out on wet or icy terrain—so make sure the cleats you choose are comfortable, durable, easy to use, and fit securely!
In a Hurry? The test winner after 10 hrs of research

Yaktrax Pro
Why is it better?
Outstanding lightweight design that makes them comfortable to use
They are affordable
It has an extra sling that would provide the consumer with a secure fit
Strong and sturdy for maximum support
In a
Hurry? Editors choice:

Test Winner: Yaktrax Pro

3
Researched Sources
1.3K
Reviews Considered
10
Hours Researching
15
Products Evaluated
Use
Terrain
Traction
Durability
Ease of Use
By Default
Top 10 Ice Cleats
Outstanding lightweight design that makes them comfortable to use
They are affordable
It has an extra sling that would provide the consumer with a secure fit
Strong and sturdy for maximum support
They do not fit perfectly on all shoe types
This brand would be a suitable choice for anyone who would be on the hunt for a multipurpose and ultra-lightweight ice cleat design. They are spike-less and have a loop like design that would make the process of walking on ice or snow feel like treading the normal dry surface you are already used to during the sunny times of the year.
Read more
Use
This element helps in ensuring that extension fits securely on your shoes to provide you with the greatest level of comfort when moving through ice or snowy weather.
Terrain
Despite the price at which you would acquire this product from the market, the manufacturers of Yaktrax products have been known to come up with the best quality designed snow cleats universally. Therefore, buying such a product would definitely give you value for your money. The structure of the Yaktrax design provides the consumer with a good footing throughout the journey on snow or ice.
Traction
Slippery surfaces would no longer discourage you from enjoying a good time out in the wild more so during the winter season.
Durability
The loops are made of a very strong material that would hold up for the longest duration in spite of how frequently you would use this type of gear. If you want efficiency and durability then this is the kind of product to buy.
Ease of Use
These cleats are really easy to use, especially once you adjust them to your feet. All you have to do is slip them on and secure them and you are ready to go.
These extensions cover the entire foot surface
They are made of strong and durable materials
They would provide you with a good grip of slippery surfaces
Lightweight and easy to wear
It has multidirectional steel spikes that improve traction
The soles are highly flexible thus encouraging good movement
The structural design of the heel segment makes them a less comfortable
If you have never used these types of products then you might perceive such a type of footwear to be of little value. Nonetheless, this product has much to offer you as a consumer. For example, this gear will allow you to get a good grasp of slippery surfaces when walking on icy or snowy surfaces.
Read more
Use
These cleats are designed for snowy and icy conditions and will deliver the traction that you need on those surface so you don't slip and fall. This prevents injuries and ensures that you remain stable.
Terrain
The type of material used in designing this brand is of the highest quality. It is designed in such a manner that it would fit perfectly in any kind of shoes or boots making it a perfect addition to the shoe's design.
Traction
Since these are designed for the snow and the ice, you will find that they offer excellent traction and grip. If you want a pair of cleats that you know will keep you safe and prevent you from slipping all over the place, then these are definitely it.
Durability
This feature plays an important role in making this component to fit securely on your boot or shoes. It is perfectly reinforced with a strong stainless steel material that would not be corroded in any way when exposed to adverse climatic conditions thus allowing you to enjoy the benefits of this projection for years down the line.
Ease of Use
Compared to numerous other brands that are currently being sold on the market, this is probably the most cost-effective and high-quality design. They are reliable, flexible, and very simple to use in helping you out of different devastating situations. Once you have them on you, it would be difficult to take them off regardless of the type of environment you would walk through.
It provides a great hold of the surface and solidity for easy movement
It is made of strong, durable materials.
It has an elastic restraint that guarantees a secure fit on different shoe types
It is easy to install
Will fit multiple shoe sizes
The steel material is not as sturdy as other models
This make was made to suit the needs of people who engaged in outdoor activities that were conducted on ice on a more routine basis. This is because the product would grant you that extra grip when you would need it the most.
Read more
Use
Once you have this gadget on your shoes, it would be difficult for them to slip off during movement thus giving you the confidence to concentrate on the things you were doing instead of worrying about this footwear slipping off or moving to create discomfort or result in a fall.
Terrain
The minor spikes on this particular design make this item very adaptable when used on different surfaces. This item would be very handy for any person who loves participating in ice and snow sporting activities. It has a small and lightweight design that makes it easily portable and it requires minimal room for storage.
Traction
This would be a very reasonable and considerably priced product to have with you. This is in case you plan to go hiking or mountain climbing during winter or in places whereby you are bound to run into snow or ice and at times wet rocks that would expose you to the danger of falling. This product is acquired in different shapes and sizes to suit the divergent tastes and preferences of consumers. Almost every consumer adores this high-quality item.
Durability
When it comes to durability, these are definitely built to last. They are designed and constructed with high-quality material that will last you the long haul and that you can depend on even when the snow is unbearable.
Ease of Use
These are really easy to use-e-specially once you get the hang of them. You can adjust them to fit your shoes securely and they are available in several different sizes to choose from.
It offers a good grip when moving on ice or snow
It is affordable
Stainless steel chains reassure you of sturdiness
It is fitted to an elastic sling that enables it to fit well with different kinds of shoes
The sling is adaptable to extreme changes in temperature such that when subjected to a temperature below zero degrees the gadget would still hold tight to your shoes. So you do not have to worry about the product slipping off when you least expect it to happen.
It has a self-cleaning design that would enable you to get rid of the snow and ice that may develop around the shoe when you walk
It is easy to install and remove
They work well primarily with footwear that has a pointed design as opposed to the Pac boots
The rubber sling is not made with durable materials and would snap if not used in the correct manner, especially when it is abused.
ICETrekkers has a chain like design that is made strong solid steel. It is safe to wear, sturdy and free from the adverse effects of corrosion making them very durable.
Read more
Use
The point used in fastening this product to the shoes is chained to a flexible elastic sling. The elastic sling makes it easy to fit this item on any type of shoes despite its size. This level of flexibility makes this a very convenient merchandise to buy from the market.
Terrain
At its considerable price, this product would enable you to fearlessly walk on the ice surface you have often been scared of walking through due to its slippery nature in cases whereby you may not be equipped with the right kind of gear. Its structure is made of a solid steel material that is attached to an elastic sling element that makes it easy to fit your shoes in.
Traction
These protrusions would not only help to guard your shoes against unexpected wear and tear, especially the soles, it would also aid in improving your footing while on ice or snow.
Durability
These ice and snow cleats are incredibly durable and built to last thanks to their sturdy construction and high-quality materials.
Ease of Use
Other than being a perfect fit, this item is designed in such a way that it would easily get rid of the ice lumps that may accumulate around the shoes when you move thus enhancing how easy it would be to travel through snow and ice surfaces. You could easily keep up the pace in any task you may be undertaking making this product worth investing your money on.



Running specific design works well
Easy to put on and take off
Good traction on ice, hard-packed snow, and soft snow
Reflective details for safety
This option was designed by runners for runners, so of course we had to put it on our list, and it's the only running specific product not just in our buying guide but on the market today. The combination of replaceable spikes and coils give the user excellent traction, and they even have reflective details to help keep you safe in low-light situations.
Read more
Use
These were made for running and are highly effective for that purpose. There are reflective accents and the front, back, and sides to help you stay visible when running in low-light settings.
Terrain
These are designed to be used on relatively flat surfaces that are covered by ice and snow.
Traction
The spike plates are designed and placed to help keep you upright during your running footstrikes. As is often common with this type of product they don't last forever because they're being used in extreme conditions.
Durability
They should last at least a season or two however, the spikes are replaceable, and the plastic parts have been tested and shown to prevent breaking down to -41 degrees F.
Ease of Use
Users reported these were simple and quick to put on and take off over their regular running shoes.
The straps enhance how well the protrusion fit on your shoes
They are made of exceptional quality materials to guarantee their durability
They are very flexible and can fit in a majority of shoes and boots
They offer an outstanding grip when moving on ice or snow
It is expensive compared to some others on this list
The Hillsound is amongst the best categories of ice cleats that are currently being sold on the market. This extension would provide you with a good grip on the slippery surface that you would walk on. It is designed with carbon spike plates as opposed to individual spikes that are present in other designs in order to provide you with good movement when walking on slippery grounds.
Read more
Use
This product would fit flawlessly on your shoes and it would be easy to move once you have them on. You do not have to worry about these additions to your shoes becoming excessively heavy on your feet thus negatively affecting your usual walking style.
Terrain
For its price, this would be a good investment choice for any consumer. These extensions would improve your performance when undertaking different activities such as mountain climbing in areas characterized by ice and snow.
Traction
These ice cleats provide you with excellent grip and traction on slippery surfaces--so you can definitely count on them when the snow and ice hit during the winter.
Durability
Other than being designed with high-quality materials, these elements fit well on the shoes such that you would never have to worry about them tumbling from your shoes at any given point in time.
Ease of Use
These additions to the gadget's design ensure that the extension becomes a part of your shoes when you move without them moving about to create discomfort.



It is easy to install
It is affordable
It is designed with a soft and elastic material that makes it easy to fit on the shoes and fold during storage
Strong and sturdy
Its quality is decent but not as great as one would expect
The steel studs wear off after a few uses
The phrase pro used to name this product may be a bit misleading to the final consumer. This is because by judging by its price it does not seem like a professional model in the least. This having been said, it is important to note that this particular product performs spectacularly due to its rubber frame and steel spikes. They may not be good for walking on rocky surfaces but would be of great value when used on ice or slippery surfaces.
Read more
Use
These cleats are designed for those of you who are not looking for something super professional but rather for something that you can use to walk on ice with. These are great for ice and slippery surfaces but they do not provide you with professional grade durability and traction.
Terrain
As we mentioned above, these cleats are great for icy terrain and slippery surfaces--but stick to walking in these.
Traction
Ten metal studs found at the bottom end of this particular product would enable the consumer with good stability and traction. This enhances the ease of movement when on slippery surfaces, which is essential when hiking in icy conditions.
Durability
This design is very affordable and there is nothing to complain about when it comes to their traction because they offer a good grip to the surface for an effortless movement on slippery grounds. If they were used in the correct manner, these products would serve you for the longest time.
Ease of Use
It is made of a rubber material that makes it easy to fold them for trouble-free storage. This makes the items very simple to move around with depending on the occasion you intend to use them. Just another reason these ice and snow cleats made it onto our list!



Satisfaction is guaranteed because of the sixty-day money back guarantee in case you are not satisfied with this product.
It has secure and adjustable straps that make them easy to put on and take off
Offers a good grip
It is designed to provide a good balance
It is made of a heavy-duty stainless steel material
It is highly flexible and anti-tear
The chains come off the rubber webbing after a few uses thus making it not as durable as advertised
These designs are considered the best inventions ever because of their long lasting soles that are fitted with spikes made of stainless steel material that would enable you to enjoy their services for the longest duration. The spikes on this product would effectively bite into the slimy surface thus enhancing traction during movement. Ice or snow would no longer hamper your adventures during the winter.
Read more
Use
For those who may not be pleased with the quality of this specific product, they have the option of returning the product to the manufacturers within the first sixty days after making a purchase to get a full refund. The extension covers the entire foot and it offers good traction when walking on slippery grounds making it everything any consumer would yearn for.
Terrain
These cleats are made to get you through the snow and the ice during those cold winter runs. They won't let you slip and slide and are durable enough to hold up on tougher terrain.
Traction
Each side has 18 spikes such that 12 spikes are situated at the front segment of the foot and the remaining six spikes allocated at the heel. The spikes are well distributed to protect the consumer from slipping when walking on icy surfaces. The stainless steel material used in designing the spikes promises the durability of this product since the steel if anti rusting.
Durability
The design structure of this product would provide the consumer with a good hold of the icy winter trails. The body of the ice cleat is constructed with an elastic material that would offer flexibility; prevent the element from tearing or developing scratches during use. This make is a quick and secure fit in the majority of footwear. It has a prolonged lifetime.
Ease of Use
Once you get these you will find that they are actually really easy to use. These cleats can be easily slipped on and adjusted to your shoes for optimal comfort and a secure fit that you can rely on.



Fits on different shoe sizes and designs
It can be used for different activities such as walking, winter sports, and hiking
It is affordable
It can fold to consume very little storage room
It does not stay firmly on the boot
These renowned designs fetch for a very good price. They are a perfect tool to use when walking or hiking on snow or ice and at times grass. Their design makes them a suitable option to have when taking part in winter sports.
Read more
Use
At its affordable price, this would be a very reasonable item to buy to use during the winter season. It is portable and can fit perfectly in a variety of shoes and boots so the chances are better that it will serve your needs no matter where you are or what pair of winter boots you are wearing.
Terrain
These cleats come at a great price and are also reliable enough to use for your favorite winter sports. They are really versatile and made for the snow and the ice.
Traction
If you need a pair of cleats that will provide you with excellent grip and traction, then you will absolutely love these! Not only are the made for the ice and snow, but they are also a great choice for those of you who need a wider range of movement in this type of terrain.
Durability
This item is made with environmentally friendly materials such as the TPE rubber material, high-quality steel studs, and folds that reduce weight and can easily fit into your pockets and they would not interfere negatively with the environment in any manner.
Ease of Use
They are easy to put on or take off. This product would perform well even in extremely cold temperatures. If you need a reliable pair of snow and ice cleats that won't cost an arm and a leg this is a great option to consider!
Great traction and grip
Durable
Flexible
Easy to adjust
Easy to put on and take off
Great price
Sizing is a little off, especially if you have wide feet, so make sure to check the sizing chart before making your purchase
If you want an affordable pair of snow and ice cleats that deliver the same amount of quality as other higher priced options, then you will love these. Not only are the sleek and compact, but they are really easy to use, so you don't have to worry about spending a lot of time whenever you need to use them.
Read more
Use
These are designed for the snow and the ice and specifically deliver excellent traction for both of these terrains. Their design features an almost perfect fit with any shoe.
Terrain
If you are tired of slipping and sliding all over the place when it winter comes, then you will love these because they are specifically made for icy and snowy terrains. If it is slippery out, these are a good go to.
Traction
When it comes to terrain, these are perfect for the snowy and icy conditions you will encounter in the winter. Their 360 degree spike pattern ensures you get a perfect grip each time and their rubber tread further improves the overall traction that they provide.
Durability
Since these cleats use tungsten carbide spikes and employ a rubber compound for its frame, these are actually really durable and designed for the frigid temperatures.
Ease of Use
These cleats are really easy to use and simple to adjust, so you can easily slip them on or off whenever you need to use them. They also have heel support hole for added comfort and traction.
Criteria Used for Evaluation


Use
When looking for a good pair of snow and ice cleats, it is important to make sure they are ones you can easily use. Although the footing cleats serve more or else the same purpose, they would be different from one model to another depending on the type that you would like for yourself. A majority of consumers would find the designs that do not have long spikes to be more suitable to wear in as much as these designs are often considered less appropriate in extreme cases whereby the surface becomes beyond slippery. If you plan on engaging in simple exercises that may include taking a stroll on ice or snow, then the models that are designed with chains would be the most suitable choice for you.
Winter season is fast approaching. Therefore, it is important that you buy yourself a device that would help improve your footing when walking on slippery surfaces. The sooner you buy yourself this particular gear the better for you. It would not only be a great convenience but it might also help you save on a good proportion of your money and time since product prices vary over time. Outlined below are some of the factors that you would be required to consider when buying yourself the best quality ice grippers.


Terrain
It is important that you buy yourself a device that would help improve your footing when walking on slippery surfaces. In order to arrive at the best type of ice cleat, it is important that the consumer factor in the conditions in which the gadget is to be used. Your selection for this kind of product would also depend on your particular needs as a consumer. The best type of merchandise would also be arrived at by considering factors such as the place the product is to be used and how frequent it would be used.
If the equipment were to be used on a more frequent basis, it would be imperative to consider the durability of this item as well as its sturdiness. Considering some of these factors would enable you to spend your money considerately and end up with a gear that would help boost your performance in any activity that you plan to engage in anywhere, anytime. How the gadget would be integrated as part of the shoes and how often it would be used would help you to determine whether you would buy the lighter version or the tougher version.


Traction
An ice cleat designed with numerous metal spikes would provide you with a proper grip of the slippery surface to improve movement. Before making your selection, it is important that you evaluate the level of traction that you would need based on the type of activity that you intend to take part in. As such, some people would only require the item that would provide them with just a little bit of traction to enable them to move around in the neighborhood or perhaps walk from home to the workplace and back home after work.
In which case, it would not seem wise for these groups of people to invest their money in a pair of heavy-duty brands that are time and again used for hiking or mountain climbing. However, for the athletes who love taking part in regular runs regardless of the climate of the day as well as individuals who love engaging in hiking activities during winter it would be important to look for high-quality ice grippers for your shoes at any given point in time. The best quality brand is one that you would be able to wear on different types of shoes and boots and still stay comfortable.
The upper structure of your favorite design should be made of an elastic material that would make it easy to fit the protrusion on the shoes and one that would help secure the gadget on the shoes. The elasticity of the structure would make it easy for you to adjust the equipment on the shoe when necessary to make everything work well for you. A good pair would have well-designed spikes that would enable you to tread level grounds and inclined surfaces effortless.


Durability
Make sure you choose cleats that are going to hold up and take the wear and tear of use year after year. Any brand that you select from the stores or shopping sites should be made of quality materials that would enable you to use it for years before you could think of something else as a replacement. A single pair of this item should be able to take you through the entire winter period and possibly several winter seasons to come despite the frequency at which you would be using them on ice or snowy weather.
If you like to buy these elements for hiking make sure you check for the durability of the trail spikes. Ensure that the spikes on the device you would select are made of stainless steel material. The ones made of stainless steel material are more enduring and would last you through the harshest weather conditions. The fact that the spikes would dig into the slippery surfaces to provide you with the best traction is sufficient reason for you to acquire a pair designed with the strongest and most durable materials.
You would be cautious to acquire a pair that would secure perfectly on your shoes so that you would not have to worry about the extension shifting during movement. The merchandise should have a strap up that would be simple to loosen or tighten when necessary if you wish for an appropriate fit.


Ease of Use
The last thing you want is to struggle to put these on when all you want to do is go for a walk or run, or the dogs are going crazy because they know they're about to go for a walk. This is a very important thing to consider when you're choosing a product of this type. It can be hard enough to motivate yourself to get outside for exercise when it's frigid outside if you know you're going to struggle with putting on your crampons that makes it that much harder.
The main thing that makes them easy or difficult to put on and take off is the webbing that holds the traction elements (spikes, cables, coils, etc.) and what its made of. Rubber is a good choice because it is flexible enough to make them easy to put on but sturdy enough to give you a solid hold and keep them from sliding around during use. The design is another thing to look at and you make have to make a difficult choice here. Some of the options on our list have strapping that goes over the top of your shoes or boots to help hold the cleat in place.
This will make them very secure during use but may increase how difficult they are to put on. Other options don't have the strap so they're super easy to put on and remove after use but will be slightly less secure. Regardless, we didn't put any products in our buying guide that were a total pain to use, so as always we encourage you to buy the one that you think is best for your personal preferences.
Expert Interviews & Opinions
Most Important Criteria
(According to our experts opinion)
Experts Opinion
Editors Opinion
Users Opinion
By Default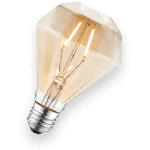 Choose a model that's appropriate for the activity
Models that are designed to be used for running or walking in the snow are a lot different than those for climbing or hiking. The latter will have traction elements not just on the bottoms but on the sides, front, and back as well so that you don't slip when your foot is angled to negotiate variable terrain. You could use a model that's designed for hiking when your run or walk, but it will be much heavier, however you definitely don't want to use a walking model for hiking.
Follow the instructions for putting them on
All of the products on our list come with good instructions on how to securely attach them to your shoes or boots. Please be sure to follow these CAREFULLY to make sure they are well secured. Otherwise they could come loose during use and result in you falling and injuring yourself severely.
Other Factors to Consider


Application
Having considered all factors outlined above, you are now in a better condition to make a good judgment of the ice cleats that would be viable to serve your distinctive needs in different situations. Nevertheless, if you are the type of consumer who would like to take part in more than just the usual trail running or hiking then you may have to consider other options such as the specialized trail spikes as well as trail crampons.
These optional designs would help you tread through slippery surfaces that would be difficult to walk through without the risk of falling and hurting yourself. You may regard other criteria to be important when making your choice but always make certain that you considered the three paramount factors as outlined above including durability, portability, and traction beforehand. You do not want to end up with a product that would only serve your needs for the shortest duration or one that would be very uncomfortable for you. Comfort and efficiency are key when it comes to these kinds of products.


Portability
One important factor to consider that most people often neglect is the portability of the device that you wish to buy. The best quality designs are the ones that would be undemanding to put on and take off when suitable. The pair should also be able to fold effortless to allow you to store them in your backpack or gear bag. Make sure that the brand that you would buy from the stores or through other platforms is acquired with an additional storage bag that would make them trouble-free to carry around. The extra carrying backpack would save you the trouble of ending up with damaged things in your backpack caused by the spikes that stick out on these kinds of inventions.
Frequently Asked Questions
q:

Why should I buy a pair of ice cleats?

a:

Regardless of what you have been made to believe, they are a mandatory requirement for when you walk on snowy or icy grounds. If you are an outgoing person who loves spending time on the icy mountains engaging in activities like climbing and hiking, it is imperative that you acquire yourself a pair of traction cleats for your own personal safety and convenience. These items are designed in such a way that they could be used on top of a pair of shoes.

Moreover, due to the elastic feature on some of these products they would fit perfectly with different types of shoes because of the elastic strap. The majority would be acquired with spikes that enhance the item's grip on the surface to avert accidents and slipping. Most of all, these products can be acquired in a variety of designs and at a very affordable cost. Therefore, there is every reason for you to buy yourself a pair more so if your environment often develops a lot of ice or snow.
q:

Should I get a model with long or short spikes?

a:

Deciding on the two available options would be solely dependent on the individual's tastes and preferences as well as the conditions in which you hope to use these devices. The option designed with long sturdy spikes would be most suitable for the consumer who loves hiking or ice climbing, as they would guarantee a good grip of the slippery surfaces to prevent one from falling and sustaining injuries. However, the alternative designed with short spikes and in other cases, studs would be most suitable when used for less intensive activities such as taking a stroll around the neighborhood.
q:

Can ice cleats with protruding spikes be used to climb trees?

a:

No! At no time should you ever try using these to climb trees. This is because you would risk hurting yourself in the process of trying to do so. It is undoubted that the tree bark may interfere with the stability of the ice cleat on your foot thus exposing you to the risk of twisting your ankle or breaking your foot.
q:

What's the difference between cleats for walking and running and those designed for climbing and hiking?

a:

Models that are designed for walking and/or running will only have spikes and other traction elements on the bottom because that is all that will touch the ground when they're being used on flat or gently rolling terrain and any additional spikes would simply add weight and make them more expensive. Options designed for hiking and climbing have spikes on the front, sides, and sometimes the back (in addition to the bottom of course) so that your foot can gain traction as it moves and pivots to negotiate highly variable and uneven terrain.
Subscribe to our newsletters