Best Ice Grippers for Shoes Reviewed & Rated for Quality
last updated:
May 14, 2020
If you enjoy winter sports or running when the ice or snow hits, then you have to check out the best ice cleats below!

Running or walking in the ice or snow can be difficult to do in regular shoes because they're not designed to deal with slippery surfaces. The winter brings with it colder temperatures and different terrain, and it's important to have the right gear—which is why you need a pair of the quality ice grippers, which we have taken the time to narrow down and review for you. Outside of ensuring that your feet stay warm, you will also need to make sure you get the traction and grip you need when you step out on wet or icy terrain—so make sure the cleats you choose are comfortable, durable, easy to use, and fit securely!
In a Hurry? The test winner after 10 hrs of research

Yaktrax Pro
Why is it better?
Outstanding lightweight design that makes them comfortable to use
They are affordable
It has an extra sling that would provide the consumer with a secure fit
Strong and sturdy for maximum support
In a
Hurry? Editors choice:

Test Winner: Yaktrax Pro

3
Researched Sources
1.3K
Reviews Considered
10
Hours Researching
15
Products Evaluated
Use
Terrain
Traction
Durability
Ease of Use
By Default
Criteria Used for Evaluation


Use
When looking for a good pair of snow and ice cleats, it is important to make sure they are ones you can easily use. Although the footing cleats serve more or else the same purpose, they would be different from one model to another depending on the type that you would like for yourself. A majority of consumers would find the designs that do not have long spikes to be more suitable to wear in as much as these designs are often considered less appropriate in extreme cases whereby the surface becomes beyond slippery. If you plan on engaging in simple exercises that may include taking a stroll on ice or snow, then the models that are designed with chains would be the most suitable choice for you.
Winter season is fast approaching. Therefore, it is important that you buy yourself a device that would help improve your footing when walking on slippery surfaces. The sooner you buy yourself this particular gear the better for you. It would not only be a great convenience but it might also help you save on a good proportion of your money and time since product prices vary over time. Outlined below are some of the factors that you would be required to consider when buying yourself the best quality ice grippers.


Terrain
It is important that you buy yourself a device that would help improve your footing when walking on slippery surfaces. In order to arrive at the best type of ice cleat, it is important that the consumer factor in the conditions in which the gadget is to be used. Your selection for this kind of product would also depend on your particular needs as a consumer. The best type of merchandise would also be arrived at by considering factors such as the place the product is to be used and how frequent it would be used.
If the equipment were to be used on a more frequent basis, it would be imperative to consider the durability of this item as well as its sturdiness. Considering some of these factors would enable you to spend your money considerately and end up with a gear that would help boost your performance in any activity that you plan to engage in anywhere, anytime. How the gadget would be integrated as part of the shoes and how often it would be used would help you to determine whether you would buy the lighter version or the tougher version.


Traction
An ice cleat designed with numerous metal spikes would provide you with a proper grip of the slippery surface to improve movement. Before making your selection, it is important that you evaluate the level of traction that you would need based on the type of activity that you intend to take part in. As such, some people would only require the item that would provide them with just a little bit of traction to enable them to move around in the neighborhood or perhaps walk from home to the workplace and back home after work.
Read also about best winter running shoes.
In which case, it would not seem wise for these groups of people to invest their money in a pair of heavy-duty brands that are time and again used for hiking or mountain climbing. However, for the athletes who love taking part in regular runs regardless of the climate of the day as well as individuals who love engaging in hiking activities during winter it would be important to look for high-quality ice grippers for your shoes at any given point in time. The best quality brand is one that you would be able to wear on different types of shoes and boots and still stay comfortable.
The upper structure of your favorite design should be made of an elastic material that would make it easy to fit the protrusion on the shoes and one that would help secure the gadget on the shoes. The elasticity of the structure would make it easy for you to adjust the equipment on the shoe when necessary to make everything work well for you. A good pair would have well-designed spikes that would enable you to tread level grounds and inclined surfaces effortless.


Durability
Make sure you choose cleats that are going to hold up and take the wear and tear of use year after year. Any brand that you select from the stores or shopping sites should be made of quality materials that would enable you to use it for years before you could think of something else as a replacement. A single pair of this item should be able to take you through the entire winter period and possibly several winter seasons to come despite the frequency at which you would be using them on ice or snowy weather.
If you like to buy these elements for hiking make sure you check for the durability of the trail spikes. Ensure that the spikes on the device you would select are made of stainless steel material. The ones made of stainless steel material are more enduring and would last you through the harshest weather conditions. The fact that the spikes would dig into the slippery surfaces to provide you with the best traction is sufficient reason for you to acquire a pair designed with the strongest and most durable materials.
You would be cautious to acquire a pair that would secure perfectly on your shoes so that you would not have to worry about the extension shifting during movement. The merchandise should have a strap up that would be simple to loosen or tighten when necessary if you wish for an appropriate fit.


Ease of Use
The last thing you want is to struggle to put these on when all you want to do is go for a walk or run, or the dogs are going crazy because they know they're about to go for a walk. This is a very important thing to consider when you're choosing a product of this type. It can be hard enough to motivate yourself to get outside for exercise when it's frigid outside if you know you're going to struggle with putting on your crampons that makes it that much harder.
The main thing that makes them easy or difficult to put on and take off is the webbing that holds the traction elements (spikes, cables, coils, etc.) and what its made of. Rubber is a good choice because it is flexible enough to make them easy to put on but sturdy enough to give you a solid hold and keep them from sliding around during use. The design is another thing to look at and you make have to make a difficult choice here. Some of the options on our list have strapping that goes over the top of your shoes or boots to help hold the cleat in place.
This will make them very secure during use but may increase how difficult they are to put on. Other options don't have the strap so they're super easy to put on and remove after use but will be slightly less secure. Regardless, we didn't put any products in our buying guide that were a total pain to use, so as always we encourage you to buy the one that you think is best for your personal preferences.
Expert Interviews & Opinions
Most Important Criteria
(According to our experts opinion)
Experts Opinion
Editors Opinion
Users Opinion
By Default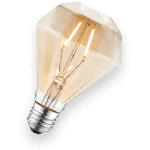 Choose a model that's appropriate for the activity
Models that are designed to be used for running or walking in the snow are a lot different than those for climbing or hiking. The latter will have traction elements not just on the bottoms but on the sides, front, and back as well so that you don't slip when your foot is angled to negotiate variable terrain. You could use a model that's designed for hiking when your run or walk, but it will be much heavier, however you definitely don't want to use a walking model for hiking.
Follow the instructions for putting them on
All of the products on our list come with good instructions on how to securely attach them to your shoes or boots. Please be sure to follow these CAREFULLY to make sure they are well secured. Otherwise they could come loose during use and result in you falling and injuring yourself severely.
Other Factors to Consider


Application
Having considered all factors outlined above, you are now in a better condition to make a good judgment of the ice cleats that would be viable to serve your distinctive needs in different situations. Nevertheless, if you are the type of consumer who would like to take part in more than just the usual trail running or hiking then you may have to consider other options such as the specialized trail spikes as well as trail crampons.
These optional designs would help you tread through slippery surfaces that would be difficult to walk through without the risk of falling and hurting yourself. You may regard other criteria to be important when making your choice but always make certain that you considered the three paramount factors as outlined above including durability, portability, and traction beforehand. You do not want to end up with a product that would only serve your needs for the shortest duration or one that would be very uncomfortable for you. Comfort and efficiency are key when it comes to these kinds of products.


Portability
One important factor to consider that most people often neglect is the portability of the device that you wish to buy. The best quality designs are the ones that would be undemanding to put on and take off when suitable. The pair should also be able to fold effortless to allow you to store them in your backpack or gear bag. Make sure that the brand that you would buy from the stores or through other platforms is acquired with an additional storage bag that would make them trouble-free to carry around. The extra carrying backpack would save you the trouble of ending up with damaged things in your backpack caused by the spikes that stick out on these kinds of inventions.
Frequently Asked Questions
q:

Why should I buy a pair of ice cleats?

a:

Regardless of what you have been made to believe, they are a mandatory requirement for when you walk on snowy or icy grounds. If you are an outgoing person who loves spending time on the icy mountains engaging in activities like climbing and hiking, it is imperative that you acquire yourself a pair of traction cleats for your own personal safety and convenience. These items are designed in such a way that they could be used on top of a pair of shoes.

Moreover, due to the elastic feature on some of these products they would fit perfectly with different types of shoes because of the elastic strap. The majority would be acquired with spikes that enhance the item's grip on the surface to avert accidents and slipping. Most of all, these products can be acquired in a variety of designs and at a very affordable cost. Therefore, there is every reason for you to buy yourself a pair more so if your environment often develops a lot of ice or snow.
q:

Should I get a model with long or short spikes?

a:

Deciding on the two available options would be solely dependent on the individual's tastes and preferences as well as the conditions in which you hope to use these devices. The option designed with long sturdy spikes would be most suitable for the consumer who loves hiking or ice climbing, as they would guarantee a good grip of the slippery surfaces to prevent one from falling and sustaining injuries. However, the alternative designed with short spikes and in other cases, studs would be most suitable when used for less intensive activities such as taking a stroll around the neighborhood.
q:

Can ice cleats with protruding spikes be used to climb trees?

a:

No! At no time should you ever try using these to climb trees. This is because you would risk hurting yourself in the process of trying to do so. It is undoubted that the tree bark may interfere with the stability of the ice cleat on your foot thus exposing you to the risk of twisting your ankle or breaking your foot.
q:

What's the difference between cleats for walking and running and those designed for climbing and hiking?

a:

Models that are designed for walking and/or running will only have spikes and other traction elements on the bottom because that is all that will touch the ground when they're being used on flat or gently rolling terrain and any additional spikes would simply add weight and make them more expensive. Options designed for hiking and climbing have spikes on the front, sides, and sometimes the back (in addition to the bottom of course) so that your foot can gain traction as it moves and pivots to negotiate highly variable and uneven terrain.
Subscribe to our newsletters