10 Best Snow Running Shoes Reviewed
last updated
Nov 29, 2018
Runners who are used to snowy winters know how difficult it can be to adjust to the weather and changing terrain. Those of you who deal with this changing
climate
ever year know how important it is to invest in one of the best snow running shoes.
The best snow running shoes are durable, keep you warm, and
protect you from outdoor elements
—and with all of the options available, it can be a little overwhelming trying to find the best options out their—especially with so many brands claiming to have the best snow running shoes.
17
Researched Sources
1510
Reviews Considered
15
Hours Researching
16
Products Evaluated
Durability
Comfort
Stability
Style
By Default
In Depth Review Top 10
Salomon Speedspike CS
Merrell All Out Terra Ice
Icebug DTS2 BUGrip
Adidas Terrex Agravic GTX
Altra Lone Peak 3.0 Low Neo
La Sportiva Ultra Raptor GTX
Brooks Ghost 10
Saucony Xodus 4.0
Salomon Speedcross 4 GTX
New Balance MT10V1
Table of contents
Criteria Used for Evaluation
Other Factors to Consider
Frequently Asked Questions
Sources
10 Best Snow Running Shoes

These are insanely tough in all conditions.
Brilliant traction
They have a mudguard.
Very warm in the coldest of conditions
Good arch support
Toe box is a little narrow.
They can damage the floors in your home.
Not for normal conditions
A little pricey, but you have to expect that with something this hardcore.
These are massively tough and hardy and perhaps rank as the roughest on the list. All https://runnerclick.com/top-10-best-trail-running-shoes/can be taken on by these ones, with a high-traction sole and metal spikes for added insurance. They're not as lightweight as some on this list, but they're certainly worth the extra weight. If you want tough, look no further.
Read more
Comfort/Stability
These are water resistant and comfortable and the top-notch technology is going to keep you feeling supported and stable in all conditions and terrains. These have a mudguard for extra protection and a padded, molded insole to keep you feeling comfy. In terms of warmth, these compare with even the hardiest of boots, so they're fantastic in the cold snow. They have good arch support and the quick lacing system is wonderful. The toe box is a little narrow.
Quality/Durability
In some ways, the quality is almost too good here – these are not to be worn in normal conditions, and they're so spiky that you have to be careful not to damage your floors with them. The durability here is good and these should last you a while.
Cost
A little pricey, but given how hardy these are, they're worth the price.
2

. Merrell All Out Terra Ice


Really durable
Great traction
Great shock absorption
Removable insole
These are a durable and comfortable pair of shoes--they are weather resistant and an excellent option for those of you looking to continue your running in the cold and snowy conditions.
Read more
Comfort/Stability
These shoes are water-resistant, breathable, and come with reflective features. They will keep your feet warm and dry as well as ensure you have a comfortable and secure fit. They have a removable TrailProtect pad insole that increases shock absorption and reduces the presence of odor and bacteria.
Durability/Quality
These are really durable and provide excellent traction. They are made of high-quality materials that are built to last.
Cost
Definitely expensive, but will last you a long time.


Waterproof
Good traction
Cushioned midsole
Warm and dry
Runs small
Not comfortable for other seasons
Stiff
Noisy studs
When it comes to snow Icebug knows their stuff, and it shows in the DTS2 BUGrip Studded running shoes. This attractive and reliable shoe will help prepare you for even the worst winter weather.
Read more
Comfort/Stability
With 19 carbide studs on the BUGrip outsole, you'll be sure to have plenty of traction. Stay comfortable while you stay on your feet with the cushioned midsole which will give you extra support and stability.
Quality/Durability
With the waterproof uppers and ripstop nylon, you can be sure these shoes will hold up under nasty conditions. You may find that since they are really only convenient for winter weather they will last longer with the downtime of the other seasons.
Cost
Compared to other prices on this list they are towards the high-end.
4

. Adidas Terrex Agravic GTX

Massively waterproof
Great sturdiness and protection
Lovely and springy
Fantastic traction
Good durability
A little pricey
Not particularly breathable
These are rugged, durable and waterproof, and the rubber on the sole is continental, which gives good traction and a long life. The soles are nice and springy to make sure you don't get bogged down in the snow, and the upper and midsole are really sturdy and protective.
Read more
Comfort/Stability
The energy return in the sole is great here, so you can resist and fight the snow, and the abrasion-resistant weldings offer great lining and protection against the elements and whatever else you might come across. The traction really is brilliant and they're super comfortable in spite of their sturdiness. The Goretex will keep you super dry but does hamper the breathability.
Quality/Durability
Very good durability and excellent quality – nothing more to add here!
Cost
It's pretty average for this category when it comes to price; you can take it or leave it.
5

. Altra Lone Peak 3.0 Low Neo

If you're looking for good shielding, these perhaps offer it best.
They keep you nice and warm.
0mm heel-to-toe drop
Good flexibility
Good traction
Pricey
A little narrow
Less tested than most others on this list
Another sturdy shoe, these have a fantastic durable lining to protect you from snow and more, ensuring that you stay shielded and warm, while the guarded sole protects you from any hard ice. These have good traction both uphill and downhill and they keep you stable.
Read more
Comfort/Stability
The shape of the shoe encourages your foot to move naturally which help you to improve your runs over time, even in harsh conditions. These have a 0mm heel-to-toe drop and give you very good flexibility in spite of the fantastic protection.
Quality/Durability
These are a little narrow, but everything else is really top-notch. Good durability and excellent quality.
Cost
Slightly pricey.
6

. La Sportiva Ultra Raptor GTX

Brilliant traction
Massive waterproofing
Good stability and nice ankle protection
Good for neutral runners
Handle slippy conditions well
A little pricey
The fit is a little small
Not as well-tested as others on this list
The Goretex waterproofing is massive here, so you'll be nice and dry without sacrificing breathability, while the traction is fantastic. The Vibram soles keep you gripping in all conditions and can handle the snow. The ankle support is great here which is very handy in slippy conditions. This shoe is best for neutral runners.
Read more
Comfort/Stability
Great shock absorption and very nice balance, and the waterproofing really is something special. They're great at handling slippy conditions and the design of the whole shoe offers good balance and protection. Brilliant traction both downhill and up in all conditions. The shock absorption and cushion here are just the right amounts - not too hard, not too soft.
Quality/Durability
They're durable and top quality, though the sizes can occasionally run a little small.
Cost
Although these shoes are marginally pricey, they're absolutely worth the outlay.

Lightweight
Highly rated for comfort
Moderately priced
Above average shock absorption
Issues with durability
Sizing runs large
This shoe is very popular among winter runners as it is made with a waterproof, Gore-Tex upper to keep moisture and cold out of your shoes. It is a versatile shoe that can be worn in the summer months as well. It is lightweight, but strong, and has been rated highly for comfort.
Read more
Comfort/Stability
This shoe is rated high for its comfort level since it is very similar to a summer running shoe. It is much more lightweight than most winter shoes, while also locking out moisture and the cold. The cushioning system in these shoes provides greater shock absorption than other shoes.
Quality/Durability
Compared to other winter shoes, Brooks Ghost 10 is very lightweight and is more prone to wear and tear. Although comfortable to run in, it may not last as long as the other products on this list.
Cost
The price is in the middle of the pack for winter shoes. It's up to you as the buyer to determine if the value is worth the durability issues.


Waterproof
Minimal heel-to-toe drop
Great grip
Lots of cushion
Stiff
Not very durable
Narrow toe box
Runs small
Yep, these are similar to the above, but they're good enough and just about different enough to be featured separately on this list. These have a minimal 4mm heel-to-toe drop, support straps in the midfoot to aid support and a molded sock liner for extra comfort.
Read more
Comfort/Stability
These are arguably more protective than the 5.0s and have many great features. They have a power grid heel insert to give real durability at the back of your feet, a sturdy outsole, an external rock protection plate and gaiter compatibility. If you're really keen to be shielded against the harshness of the outdoors and the weather, especially if you're a trail runner, these might well be for you. The traction is fantastic and they won't slip in the snow. They're not as cushioned as some might like and the arch support isn't great.
Quality/Durability
These have great durability and the quality is fantastic – no further comments or issues to be found really!
Cost
These are around average for this list.
9

. Salomon Speedcross 4 GTX

Great traction
Fantastic balance and stability
Great comfort and cushion with simultaneous support
Really good fit and snug feel
Come in lots of color options
The sizes run a little narrow
The durability isn't the best
These are built for speed in spite of their hardiness and have fantastic traction on both ascents and descents along with an 11mm heel-to-toe-drop. The design cradles the feet for a snug fit, which is invaluable in bad weather. The aggressive tread here can handle the snow really well - there's a reason that these are a massively popular trail choice.
Read more
Comfort/Stability
The lacing system really keeps you comfy and snug, along with the design of the fit. The midsole is molded and low to the ground, which offers really good comfort in addition to massive stability, while the cushion is great with a great deal of softness. The heel is broader than many other shoes, which gives better balance in harsh conditions, and the sole of the shoe gives good grip on snow with Contagrip technology.
Quality/Durability
They might require a very small breaking in period and it can take a little while to get used to the unique lacing system, but these are otherwise a fantastic shoe. They're a little narrow for some and they're not as durable as some other Salomon shoes, but the quality is so good that this is almost forgivable.
Cost
The price point here is pretty average for this list.


Lightweight
Great traction
Good price
Not very durable when compared to other options on our list
These have a 0mm heel-to-toe drop and are great at reducing injury, particularly if you suffer from shin splints. These are one of the lighter options on this list, so they're a good option if you run only in light snow. The sole is rigged and offers good traction and durability. If you want something minimal and snow-suitable, these will absolutely fit the bill.
Read more
Comfort/Stability
They are very comfortable and fairly minimal, though some users feel that they have slightly too much cushion on the sole. The fantastic traction provides good stability. They are lightweight as well. They work best in light trail conditions as the sole wraps around the terrain. For a compromise between something minimal and supportive, these are great.
Quality/Durability
These run a little narrow, but the quality is otherwise great. They aren't a truly minimal shoe, but that's not what you want in the snow. The durability is pretty good here.
Cost
An average price for something snow-friendly and top-quality.
Criteria Used for Evaluation

Durability
When we talk about durability we're talking about the ability of a particular product to last over a long period of time. The more durable a shoe is the more comfort and use you're going to get out of it which ultimately means you're spending less money. For runners spending a little bit more initially can really pay off if you can use those shoes for longer. When it comes to winter running shoes this is especially important because you'll probably be running through snow, mud, ice, and all sorts of muck. Not only is this potentially dangerous, but if your shoes can't stand up to the harsh conditions of snow running then you'll be spending less time running and more time shopping for new shoes.
In some cases it may be hard to know the durability of a pair of shoes until after you use them for a while, but checking buying guides and reviews can help give you an idea of what to expect. You can also look for higher quality materials and shoes that use things like water-repellent coating and sturdy cushioning. But for those times when you've already bought your shoes, there are some things you can do on your own to gauge their durability. When you're finished running be aware of how your feet smell. Unpleasant or unusual smells may be a sign of low-quality materials.
Keep an eye on seams and edges for messy or loose stitching and uneven surfaces. If you're getting persistent blisters even with moisture wicking socks and in ideal running conditions, it may mean that your shoes simply don't fit and have stretched and warped.
Finally, even though the durability of a shoe has a lot to do with its quality and construction, the life of your shoes can depend on how you care for them. Check out the FAQ for some tips on how to take proper care of your running shoes, especially in winter conditions.

Comfort
It doesn't matter how good the materials and stability of your shoes are if they are uncomfortable and absolutely no one wants to have to think about how bad their shoes feel the whole time they are running. There are specific features that can help up the comfortability of your snow running shoes, and these are the qualities we look for when reviewing each pair. A molded or cushioned midsole can provide more support, while abrasion-resistant shoes will reduce rub.
Grip lacing systems can make lacing your shoes easier and potentially more fitting, although more typical laces may allow you to adjust the tightness more easily. Breathability helps to improve airflow in snow running shoes, which may be much warmer and thicker than regular shoes. Some shoes have protection plates built in to guard against rocks and other potential dangers, although this may affect how heavy or light they are. Clearly there's a lot to consider and sometimes it's about compromise, but with plenty of variation you can be sure that there is a shoe out there for you that can meet all your comfort needs.

Stability
Winter can present particularly dangerous hurdles for all runners with wet, slick, and even icy ground putting you at risk. A high quality pair of snow running shoes will have a variety of important safeguards against more unstable conditions. A growing trend is mudguards that will protect your shoes from getting overly muddy and wet. Some snow running shoes may also have wide heels to help with balance. Metal studs and thick soles are common features in winter and trail running shoes, providing traction in mud and slush. Traction is the most necessary quality for stability, so look for shoes with these elements. When you put your confidence in shoes with the right stability, who's to say you can't still enjoy running in the winter?

Style
When it comes to any type of footwear suited for any kind of environment, style is going to play a role in the purchasing decision. Whether this role is major or minor will be ultimately up to you; however, there's no getting around the fact that you will make your purchasing decision based at least in part around how the product looks.
Expert Interviews & Opinions
Most Important Criteria
(According to our experts opinion)
Experts Opinion
Editors Opinion
Users Opinion
By Default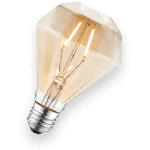 Don't Forget About Sun Protection
Anyone who's accustomed to living near the equator or southern hemisphere will likely associate heat and hot days with the sun and have a Pavlovian inclination to use sunscreen on hot days. The important thing for these people to realize is that the sun can still be a concern to your health on cold days as well. Any kind of climate or temperature condition where the sun is visible will necessitate sun protection such as sunscreen, sunglasses, or a brimmed hat.
Be Careful of Moisture
When using these trail running shoes in the snow, remember that it will melt back into water over time. For that reason, you're likely to have wet feet at the end of a typical running session, which should be dried and warmed as soon as possible to avoid suffering from negative health issues.
Other Factors to Consider

Value
Snow running shoes tend to be a bit higher in price compared to shoes that don't have to withstand more harsh weather conditions, so make sure you're comparing your cost to shoes of a similar purpose and standard.
Online shopping has become a convenient necessity, but consider shopping in person if you have the opportunity. You'll be trading just a little more time and effort for the reassurance of trying on your shoes in person and being able to physically gauge the quality of materials.

Weather Resistance
Waterproofing is hugely important with snow running shoes, so we've given it its own category outside of comfort. Most waterproof shoes will use things like gore tex tech to prevent moisture from getting in, but all shoes will have varying degrees of protection. Shoes that are more heavily waterproofed can sometimes lose flexibility, while some may only be sealed on particular sections of the shoe and may not provide complete coverage. Waterproofing is a necessity in extreme cold and wet conditions, and without it you risk sacrificing durability, stability, safety, and comfort.
Frequently Asked Questions
q:
Q. How can I care for my shoes in the winter?
a:
Taking proper care of your running shoes can help extend their life and boost their durability, especially in the winter months when weather and ground conditions can be harsh. If you get your shoes wet while running make sure you air them out and store them in a place that is dry.
Pulling out the insoles and filling them with newspaper can help them dry faster but don't try to use direct heat to speed up the drying time as it can easily damage the shoes, especially over time. In areas where salting the snow is common make sure to regularly wash your shoes as the salt can wear and damage the material over time as well. Consider getting more than one pair of reliable running shoes if you live in an area where snow is persistent and the weather is more severe. Rotating between shoes will help extend their use and give them more time to dry.
q:
Q. What other supplies and products will make running during the winter easier and safer?
a:
When you're facing low temperatures and less than ideal weather conditions you want to be sure that you're layering your clothing appropriately and wearing clothes that will keep you warm. When you're on a run it's a little harder to add a layer than to be able to take off a layer you're already wearing, so bring all the outerwear and headgear you might need instead of getting caught in the cold without. Also, like when running any other time of year, you should consider clothing and gear that is reflective so that you are easily visible in any environment.
See our other article for more details.
q:
Q. What can I do to best prepare for winter running?
a:
Before you run take the time to warm up (literally) by stretching, running up and down your stairs, or doing a little yoga. The cold won't feel so bitter if you're warmed up and ready to go. If the wind is especially bad start by running into it. That way the second half of your run is a little more bearable when the wind is at your back instead of chilling the sweat on your face.
Don't be afraid to adjust your route a little so that you can use man-made shelter to shield you from the wind. And don't expect to be breaking any records while running in the winter, take it slow and steady so you're not risking your safety in less than ideal conditions. At the end of your run change out of your wet gear into dry clothing as soon as possible and get warm again with a hot drink like tea.
Subscribe to our newsletters