10 Best Winter and Snow Running Shoes Reviewed
last updated:
Jun 26, 2020
If you're a runner that's used to cold snowy winters, then you'll be interested in our list of the best snow running shoes.
Adjusting to this weather
and terrain can take time (no matter how used to it you are) but the shoes on our list will make it much easier.
Finding the best running shoes
can be a difficult feat, especially if you're shopping online—and the plethora of options available makes it even harder to pinpoint the right ones for you.
The best shoes for running in snow are durable, keep you warm, and protect you from the outdoor elements. They effectively grip the ground and provide optimal traction—so you aren't slipping and sliding all over the place.
This is the best product on our list that is currently in stock:

Inov-8 Roclite 315 GTX
Why is it better?
Lightweight
Great traction
Good price
Allows for your natural stride
In a
Hurry? Editors choice:

Test Winner: Inov-8 Roclite 315 GTX

17
Researched Sources
1510
Reviews Considered
15
Hours Researching
16
Products Evaluated
Durability
Comfort
Stability
Style
By Default
10 Best Snow Running Shoes
Criteria Used for Evaluation


Durability
Running shoes are made to be durable and this is even more so when you are looking for best running shoes for winter to use in snowy and icy conditions. When the environment gets tough and the terrain gets tricky it is time to get the best shoes possible and that is what we looked for when we compiled this top ten list of the best snow running shoes!
When we talk about durability we're talking about the ability of a particular product to last over a long period of time. The more durable a shoe is the more comfort and use you're going to get out of it which ultimately means you're spending less money. For runners spending a little bit more initially can really pay off if you can use those shoes for longer. When it comes to winter running shoes this is especially important because you'll probably be running through snow, mud, ice, and all sorts of muck. Not only is this potentially dangerous, but if your shoes can't stand up to the harsh conditions of snow running then you'll be spending less time running and more time shopping for new shoes.
Read also about running shoes that are great for kids
In some cases it may be hard to know the durability of a pair of running shoes for snow and ice until after you use them for a while, but checking buying guides and reviews can help give you an idea of what to expect. You can also look for higher quality materials and shoes that use things like water-repellent coating and sturdy cushioning. But for those times when you've already bought your shoes, there are some things you can do on your own to gauge their durability. When you're finished running be aware of how your feet smell. Unpleasant or unusual smells may be a sign of low-quality materials.
Keep an eye on seams and edges for messy or loose stitching and uneven surfaces. If you're getting persistent blisters even with moisture wicking socks and in ideal running conditions, it may mean that your shoes simply don't fit and have stretched and warped.
Finally, even though the durability of a shoe has a lot to do with its quality and construction, the life of your shoes can depend on how you care for them. Check out the FAQ for some tips on how to take proper care of your running shoes, especially in winter conditions.


Comfort
No pair of shoes is worth much to a runner if they are not comfortable to wear. When looking for a good pair of snow running shoes it is important that they are comfortable to wear so you are not dealing with foot pain part way into your outing. Our review team made sure to find only the most comfortable snow running shoes for our list here!
It doesn't matter how good the materials and stability of your shoes are if they are uncomfortable and absolutely no one wants to have to think about how bad their shoes feel the whole time they are running. There are specific features that can help up the comfortability of your snow running shoes, and these are the qualities we look for when reviewing each pair. A molded or cushioned midsole can provide more support, while abrasion-resistant shoes will reduce rub.
Read also about k swiss shoes.
Grip lacing systems can make lacing your shoes easier and potentially more fitting, although more typical laces may allow you to adjust the tightness more easily. Breathability helps to improve airflow in snow running shoes, which may be much warmer and thicker than regular shoes. Some shoes have protection plates built in to guard against rocks and other potential dangers, although this may affect how heavy or light they are. Clearly there's a lot to consider and sometimes it's about compromise, but with plenty of variation you can be sure that there is a shoe out there for you that can meet all your comfort needs.


Stability
Running in and of itself will require additional support and stability for your feet and when you are running in snow and ice the need for good stability is even greater. Keeping your balance and minimizing injuries to your feet will help you enjoy your runs all the more and our review team knows this and made sure every shoe ranks high for stability!
Winter can present particularly dangerous hurdles for all runners with wet, slick, and even icy ground putting you at risk. A high-quality pair of snow running shoes will have a variety of important safeguards against more unstable conditions. A growing trend is mudguards that will protect your shoes from getting overly muddy and wet. Some snow running shoes may also have wide heels to help with balance. Metal studs and thick soles are common features in best winter trail running shoes, providing traction in mud and slush. Traction is the most necessary quality for stability, so look for shoes with these elements. When you put your confidence in shoes with the right stability, who's to say you can't still enjoy running in the winter?


Style
The final factor to consider when you are looking for a good pair of snow running shoes, is what style and design elements you can find in your pair of shoes. The RunnerClick team made sure to look at the styling elements of each shoe we added to our list. While they may not be a make or break point but they can help you find the shoe that is best for you!
When it comes to any type of footwear suited for any kind of environment, style is going to play a role in the purchasing decision. Whether this role is major or minor will be ultimately up to you; however, there's no getting around the fact that you will make your purchasing decision based at least in part around how the product looks.
While we don't encourage you prioritize style, we understand it's an important factor to consider--it's important to most of us! Here we took a look at the design of the shoe and how many color and design options are available. We considered whether it was minimalistic in design or bulky as well as took the opinions of other users into consideration.
Read also about which newton shoe is right for me.
Before making your final decision based on style, make sure to consider whether the shoes will meet all your needs and whether or not it is effective snow running shoe for you, after all, you want something that will fit your needs--and then make you look great.
Expert Interviews & Opinions
Most Important Criteria
(According to our experts opinion)
Experts Opinion
Editors Opinion
Users Opinion
By Default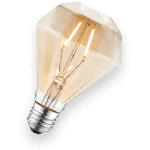 Don't Forget About Sun Protection
Anyone who's accustomed to living near the equator or southern hemisphere will likely associate heat and hot days with the sun and have a Pavlovian inclination to use sunscreen on hot days. The important thing for these people to realize is that the sun can still be a concern to your health on cold days as well. Any kind of climate or temperature condition where the sun is visible will necessitate sun protection such as sunscreen, sunglasses, or a brimmed hat.
Be Careful of Moisture
When using these trail running shoes in the snow, remember that it will melt back into water over time. For that reason, you're likely to have wet feet at the end of a typical running session, which should be dried and warmed as soon as possible to avoid suffering from negative health issues.
Other Factors to Consider


Value
Snow running shoes tend to be a bit higher in price compared to shoes that don't have to withstand more harsh weather conditions, so make sure you're comparing your cost to shoes of a similar purpose and standard. After all, the more durable the shoe the pricier it will probably be since it requires higher quality material and a more innovative design.
Online shopping has become a convenient necessity, but consider shopping in person if you have the opportunity. You'll be trading just a little more time and effort for the reassurance of trying on your shoes in person and being able to physically gauge the quality of materials. Reading the features and researching the product will help you narrow down your options, but sometimes you need to just try the shoe on and walk around in it to make sure you are making the right choices.
At the end of the day value does include your budget and the overall price of the product, however, that is not the sole basis. Value revolves on what the product brings to you, whether or not it fits your needs, and how much use you get out of it.


Weather Resistance
Waterproofing is hugely important with snow running shoes, so we've given it its own category outside of comfort. Most waterproof shoes will use things like gore tex tech to prevent moisture from getting in, but all shoes will have varying degrees of protection. Shoes that are more heavily waterproofed can sometimes lose flexibility, while some may only be sealed on particular sections of the shoe and may not provide complete coverage. Waterproofing is a necessity in extreme cold and wet conditions, and without it you risk sacrificing durability, stability, safety, and comfort.


Traction
When you are doing any kind of outdoor running it is important to make sure you have good traction in your shoes. Rough terrain means you need to be able to keep your balance and be stable with good traction. When it comes to snow running, the needs for good traction is even higher which is why many of the shoes on our list have enhanced tread designs and improve traction support. Everyone knows what it is like to try and walk in snowy and icy conditions without good traction and slips and falls on ice are a major reason for injuries. The best running shoes for ice and snow have the best traction and will keep you safe while you are out on your runs each and every time!
Frequently Asked Questions
q:

Q. How can I care for my shoes in the winter?

a:

Taking proper care of your running shoes can help extend their life and boost their durability, especially in the winter months when weather and ground conditions can be harsh. If you get your shoes wet while running make sure you air them out and store them in a place that is dry.

Pulling out the insoles and filling them with newspaper can help them dry faster but don't try to use direct heat to speed up the drying time as it can easily damage the shoes, especially over time. In areas where salting the snow is common make sure to regularly wash your shoes as the salt can wear and damage the material over time as well. Consider getting more than one pair of reliable running shoes if you live in an area where snow is persistent and the weather is more severe. Rotating between shoes will help extend their use and give them more time to dry.
q:

Q. What other supplies and products will make running during the winter easier and safer?

a:

When you're facing low temperatures and less than ideal weather conditions you want to be sure that you're layering your clothing appropriately and wearing clothes that will keep you warm. When you're on a run it's a little harder to add a layer than to be able to take off a layer you're already wearing, so bring all the outerwear and headgear you might need instead of getting caught in the cold without. Also, like when running any other time of year, you should consider clothing and gear that is reflective so that you are easily visible in any environment.

See our other article for more details on running shoes snow gear.
q:

Q. What can I do to best prepare for winter running?

a:

Before you run take the time to warm up (literally) by stretching, running up and down your stairs, or doing a little yoga. The cold won't feel so bitter if you're warmed up and ready to go. If the wind is especially bad start by running into it. That way the second half of your run is a little more bearable when the wind is at your back instead of chilling the sweat on your face.

Don't be afraid to adjust your route a little so that you can use man-made shelter to shield you from the wind. And don't expect to be breaking any records while running in the winter, take it slow and steady so you're not risking your safety in less than ideal conditions. At the end of your run change out of your wet gear into dry clothing as soon as possible and get warm again with a hot drink like tea.
q:

What's the difference between waterproof and water resistant--and which one should I go with?

a:

Many people often confuse the terms waterproof and water resistant, and it's important to distinguish between the two when selecting running gear. Water resistant running shoes can withstand water exposure but too much water exposure will cause it to seep through.

On the other hand, waterproof shoes are just that--waterproof. This means they will withstand any amount of water and keep you protected from it seeping in.

Before making your decision, you will need to decide what terrain you will be running in and if you want something for the "just in case scenario." Overall, waterproof shoes provide more protection but they tend to be more expensive than the water resistant options.
Subscribe to our newsletters