13 Best Supplements for Joint Pain
last updated:
Feb 08, 2021
Whether you are suffering from running injuries or arthritis, joint pain is an uncomfortable experience. However, most of us know old age is the biggest culprit of this joint pain scandal. Finding the best supplement for joint pain can help fight against any of the latter while actually improving years of activity breakdown.

The 13 best supplements for joint pain are the current consumer favorites. Our guide is offering reliable supplements that do the job of mending your joints and sometimes beyond. Them all being loaded with vitamins and minerals that support bone and cartilage growth, as well as lubricating properties is important too.

Scroll through and find out which joint supplement works best for you. Also, our FAQs and Criteria will assist you in finding answers to questions you may have on what makes the best supplements for your joint pain.
In a Hurry? The test winner after 14 hrs of research

Zenwise
Why is it better?
Is proven for potency
Helps support and maintain joints
Is clinically researched
Is third-party tested
Is prepared in GMP certified facilities
Gluten and Nut-free
Lifetime guarantee
In a
Hurry? Editors choice:

Test Winner: Zenwise

4
Researched Sources
1600
Reviews Considered
14
Hours Researching
19
Products Evaluated
Effectiveness
Potency
Versatility
Product Purity
Side Effects
By Default
13 Best Supplements for Joint Pain
Criteria Used for Evaluation


Effectiveness
A good supplement for joint pain will help relieve the symptoms.
This is perhaps the main element for your consideration when opting for joint health dietary supplements. There needs to be an accurate composition of ingredients used to make the supplement. The ingredients have natural properties that are vital in joint health by either acting directly or indirectly in contributing to joint pain relief.
The most common premium ingredients used in joint pain relief supplements include Glucosamine, Chondroitin, and MSM. We wanted to go into a little bit of detail about how these ingredients work inside of your body, as well as where they come from.
Glucosamine and Chondroitin sourced from shellfish are the main supplements' components that are critical in the formation of cartilage to support flexibility while cushioning your joints. High dosage of glucosamine and chondroitin are useful in fortifying your joints in order to prevent the gradual breakdown of cartilage and joint tissue. Glucosamine Sulfate helps in joint health by contributing joint lubrication agents for better joint movement and flexibility.
Turmeric is a natural anti-inflammation herb found in curry and that is helpful in supporting joint health by easing joint pad and discomfort.
Curcumin (Curcuma longa) is a form of turmeric that supports joint health by helping to keep the hips and joints feeling flexible encouraging mobility. Generally, turmeric is a natural antioxidant with properties needed in supporting inflammatory responses.
Hyaluronic Acid is a powerful moisture building agent critical in helping to ensure that the joints are properly lubricated and aiding in improved and sustainable mobility. Our bodies have a natural component of Hyaluronic Acid that decreases as we grow older hence the need for a supplement.
The clinically researched Fruitex-B formulation present in some supplements has effective properties in reducing joint pain as well as promoting joint flexibility and mobility within short periods of time.
Bromelain and Ginger Root are rich in powerful anti-inflammation antioxidants and analgesic characteristics and contribute additional beneficial properties in helping reduce inflammation and ease joint discomfort.


Potency
Some supplements are stronger than others. More doesn't always mean better, so be sure to follow the directions for using them.
Before settling for a best joint pain supplement it is advisable as a rule of the thumb, to consult your doctor. If you are using other medications, the properties of some supplements may react with such medications leading to negative side-effects. At the same time, some components may be reactive with your body constitution. This applies especially to those who have allergies to fish compounds since many of the ingredients are derived from shellfish-rich nutrients.
For the best results, it is also recommended by physicians that you stick to the dosage. Failure to abide by the instructions regarding dosage may lead to unexpected side-effects that will cause further medical complications.


Versatility
Our bodies are complicated systems and joint pain can be related to other issues. Supplements that are good for multiple bodily systems are beneficial.
As we get older the quantity of collagen that is responsible for building cartridge in our joints also deteriorates. The deterioration of collagen leads to the need of their supplement for the good health of joints. With reduced body fluids and friction in the joints, we naturally experience joint pains. Continuous movements on the joints by overactive individuals such as athletes also contribute to the overuse of body joints.
Dietary health supplements contain a blended formula of naturally occurring ingredients that contribute to the support of mobility, joint flexibility, strength, joint lubrication overall joint comfort for healthy wellbeing. Some dietary supplements are excellent sources of bio-available sulfur that are necessary for joint structure support, function, and comfort and are essential in helping build cartilage that serves as a joints shock absorber.
There are also dietary supplement formulations enriched with hydrolyzed collagen to help support the elasticity of our body connective tissues for promoting healthy and strong bones. It is this property that makes them natural choices for dietary supplements. Best choice supplements in aging and for highly active persons should be those enriched with these natural properties.


Product Purity
We emphasized products that use natural ingredients that are responsibly sourced.
Most dietary supplements do not undergo FDA testing making the quality and safety of their ingredients and efficiency debatable. It's pretty crazy to think that the entire multi-billion dollar nutritional supplement market is totally unregulated by the government! This fact is always attested to in the disclaimer section.
While selecting the best joint supplement, you need not only to consider the quality of the constituent ingredients but also the environment within which they are manufactured and packaged. For unmatched quality, clinical testing is essential. Some supplements meet the required cutting-edge laboratory testing criteria while others, unfortunately, do not.
Dietary supplements are expected to meet stringent quality control standards for their purity, potency, and safety. The facilities where they are manufactured should be FDA approved and in strict adherence to the GMP guidelines for quality and effective products. It is important to find out the manufacturer's level of label transparency to be certain whether all the constituent ingredients are listed, including binders and fillers, and if these are present in the dietary supplement requirements.
Joint pain is a daily bothersome reality for the sufferers and needs to be properly managed if not alleviated. While medical experts continue to research on effective treatment formula, patients will continue to rely on the dietary joint health supplements among other safer alternatives. With dietary supplements you get some relief and are able to manage the condition, improving flexibility. It is better to opt for the best supplement that will meet your essential requirements in joint pain relief.
Before choosing to use a dietary supplement it is necessary to ask some pertinent questions that will trigger the properties to consider. What are the constituent ingredients and in what quantities are these supplied in the daily dosage? Do you have any sensitivity to any of these ingredients or their properties? Are they quality and potency approved and are they recommended for a healthy lifestyle? It is advisable to always seek expert medical advice before using any dietary supplement.


Side Effects
Every person is different, and while the supplements on this list are safe to ingest, some people may experience discomfort of some sort. We noted instances of this as much as possible.
As we mentioned above, while most people can safely take the supplements on this list without experiencing any sort of negative effects, a small percentage of users may have some sort of reaction to the product. This is unfortunate because the most common ingredients in these supplements, such as magnesium, glucosamine, chondroitin, and turmeric to name a few, are generally considered safe to ingest with few side effects.
However, your health is extremely important to us so during the course of our research when we found instances of users who had experienced negative responses from the products, we made sure to note it and share it with you.
It's pretty crazy, but the entire multi-billion dollar nutritional supplement industry isn't governmentally regulated so this is an area that is super important to take into your own hands, making sure that the products you ingest are safe for you and your unique bodily systems.
Expert Interviews & Opinions
Most Important Criteria
(According to our experts opinion)
Experts Opinion
Editors Opinion
Users Opinion
By Default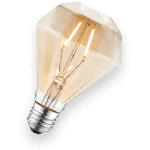 Pain Relief Alternatives
If your joint pain is not going away, try putting heat on it and feel the pain melt away. Soak in a warm bath or whirlpool and it will do wonders! Adding some Epsom salts to the bath will give your body additional magnesium which can help with inflammation and overall maintenance of your bodily systems as well.
Care For Your Cartilage
Cartilage is super important because it keeps knees and hips moving smoothly. As we age, damaged cartilage does not have the ability to repair or grow back when damaged, so it is super important that you take care of it! The ingredients in many formulas help to strengthen your cartilage and works to mitigate additional damage from overuse.
Ask Your Doctor First!
If you are on any other medication, make sure you check in with your doctor. Even if you believe you're fine, it never hurts to double-check. Certain ingredients found in these over the counter products have ingredients or additives that may interact with some medication. Be sure that you get the all-clear from your doctor first.
Other Factors to Consider


Bottom Line
An active lifestyle implies the constant movement of the body and this is made possible by our joints. As we go about the daily activities we experience movements in the joints. For the best results, our joints should be at their healthiest best hence the need for joint health and comfort.
Joint health supplements are designed to fight discomfort while supporting joint health through mobility, flexibility, lubrication, joints strength, and comfort. All these should be factored in your process of selecting the best joint health supplement.
There is a wide range of joint health supplements that contain natural essential ingredients with the main objective of healthy management of joint pains, relieving discomfort, and improving flexibility for a healthier experience. Most dietary supplements are derived from natural ingredients and these are rated as safe. This, however, does not negate the fact that they will have side effects depending on the health condition of the individual.
Do your research for what ingredients work best for you, ask your doctor if you have any questions before taking something new, and get back out there on the trails!
Frequently Asked Questions
q:

What is joint pain?

a:

This is that sharp, mild or sustained pain that you cannot ignore around your joint area. It may arise as a result of health conditions, advancement in age or an injury sustained and that involve the movement of your joints. A bad posture, over-exposure or overexertion can also result in joint pain.
q:

Why are joint pain supplements essential?

a:

Joint pain supplements are dietary formula derived from premium and highly enriched natural ingredients designed to supplement your joint health requirements. The blend of these ingredients and additional compounds are essential for the health and support of your joints for your wellbeing. They supply overall joint health needs for your joints including comfort, mobility, flexibility, lubrication, and strength.
q:

Can I use my medications alongside the joint pain supplement?

a:

It is not health recommended that you use the joint supplement with your medication as they may contain elements that are reactive leading to negative side effects. Before use, as a rule of thumb, it is advised that you consult your doctor for further guidance.
q:

Where can I get the supplements?

a:

Many retailers sell dietary supplements and you can easily find these in the chain stores. However, for variety and unlimited options, you can visit popular online stores available on the e-commerce platforms. Be careful to confirm all the features on the product description page before placing an order.
q:

How much do quality joint pain supplements cost?

a:

The costs vary from one brand to another and the prices are dependent on the ingredients of each particular dietary supplement. Generally however focusing on their quality they are relatively pocket-friendly.
Subscribe to our newsletters