Best Amino Acid Supplements Compared
last updated:
Sep 30, 2019
Quality Amino Acid Supplements can be hard to come by, especially given all of the options out there to choose from.

Amino acids are required for our metabolisms to function properly and they will help your body function to the best of your ability. The two most important benefits that come with the use of the best supplements is that they will transport and store the water, fats, protein, minerals, vitamins, and carbohydrates that you consume. This will boost your energy and prevent from fatigue from settling in.

The best Amino Acids will help you recover much faster and minimize your muscle soreness, so you can get back to running every day! Take a look at our 10 supplements below!
In a Hurry? The test winner after 11 hrs of research

Performance Lab Sport
Why is it better?
Faster recovery time
Less soreness experienced after a workout
Improved muscle growth
Slower muscle breakdown
3
Researched Sources
1K
Total Readers
11
Hours Researching
16
Products Evaluated
Use
Effectiveness
Potency
Ease of Use
Side Effects
By Default
10 Best Amino Acid Supplements
Criteria Used for Evaluation


Effectiveness
Whether you have used an amino acid supplement before or not, one of the most important factors to consider is its overall effectiveness. After all, what is the point of investing in any supplement if it doesn't effectively deliver the benefits you were looking for when you first set out to find the best amino supplement for you. We made sure to rate the overall effectiveness of each of the amino acid supplements on our list by taking a look at several factors while we evaluated each product.
First and foremost, we took a look at a look at what actual users had to say about each of the amino acids we featured on our list—and we encourage you to do the same if you are feeling iffy about the amino acid supplements you are considering. We also took a close look at the ingredient list and made sure it was potent enough for your needs. When looking at effectiveness there are lots of brands that you can also try before you buy. Many offer sample packets that you can try out and see how you feel about them—doing this will help you figure out if this will be an effective enough option for your needs.


Potency
Potency goes hand in hand with effectiveness and all of the other factors we considered—and it is also one of the most important features that you need to account for. With all of the brands and types of amino supplements out there, it is safe to say that they are not all the same. They all have different formulations and ingredients that they use—but at the end of the day, their goal is to deliver the amino acids that your body needs to recover and perform at optimal levels.
When we took a look at each of the amino acid supplements on our list, one of the factors we included in our ratings was potency. Some amino acid supplements are more potent than others—and those that are more potent require fewer and smaller servings! Those that are more potent also provide you with more benefits at once and, while they are more expensive, you actually end up saving money in the long haul since you will typically need fewer servings.


Use
When you buy this type of product, you expect fast results. These pills should enable your muscles to grow faster and the pills also help to keep your lean muscles when you don't work out. For runners, this type of product should provide fast recovery. Whenever you were running too much and your muscles overworked this product will help you. It may also prevent muscle injuries. The next thing that is great while taking these pills is that they help to burn fat faster. While running, the fat is being burned and as a result, you have additional energy which helps you to boost your running performance.
Dose of BCAAs
Branched-chain amino acids supplement are really useful for athletes but they're also very important for runners. When we're talking about lean muscles, they can get smaller when you exercise little, not as intensive as usual or you don't run. Taking BCAAs will prevent loss of lean muscle. BCAAs are also perfect for your immune system. They help with muscle's fatigue. You can enlarge the muscles more effectively and faster. Search for products in which there's a lot of BCAAs. It was scientifically proved that taking BCAAs may help you to lose weight as pills may cause that you are less hungry.


Ease of Use
When it comes to ease of use, it really just depends on your own personal preferences. When we looked at the Use of the amino acid supplements we discussed how it would help you and what the benefits would be—but when we talk about ease of use we are referring to how simple it is to mix or take. If you are looking at a powdered amino acid supplement, you will want a product that achieves a texture and flavor that you both like. The powdered amino acid supplements on our list are easy to mix and they don't stay chunky. They mix thoroughly so that you get the flavoring and taste that they are supposed to deliver. Many users like to use a blender bottle to thoroughly mix their supplement since these typically will blend up your supplement much more thoroughly then if you were to stir it.
That being said, there are also supplements that may not taste the way you like them even once you blend them thoroughly. If you end up with one like this you may not be able to return it once you buy it since it is already opened. If you get one of the options on our list you will still be able to use your supplement since you will be able to mix them up with other ingredients that will mask the flavor if you really can't stomach it.
Your other option is to get an amino acid supplement that comes in a capsule. This is a great option for those of you who haven't had any luck finding one that appeals to your taste buds or if you just don't have time to mix your amino acids before you take it. The capsules are a little pricier sometimes, but if you don't mind swallowing a capsule then you will want to consider one of these since they are easier and faster to use.


Side Effects
No matter how organic or straightforward a supplement is, there is not supplement out there that does not come with any side effects. While not everyone may experience side effects from the amino supplements on our list, all of our bodies are different and if you have a sensitive system you need to take extra precautions when it comes to side effects.
When it comes to amino acid supplements, the most common side effects are typically nausea and an upset stomach. This typically goes away after a while, once your body gets to use the ingredients that are in your supplement. If you notice that your supplement continuous to make you feel ill after a few uses, you may want to consider splitting the dosage in half to build up to it or even look into a different brand since it may be a specific ingredient that is not settling well.
Other users report that they experience some jitteriness when they use amino acid supplements. This is typically because they are using one that has caffeine or that is both recovery and pre-workout supplement. If you get one of these you may want to slowly work up to the actual dosage—especially if you already know that you are sensitive to caffeine.
Expert Interviews & Opinions
Most Important Criteria
(According to our experts opinion)
Experts Opinion
Editors Opinion
Users Opinion
By Default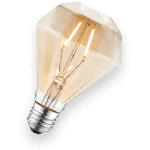 Give It Some Time
When it comes to supplements like BCAA's, you aren't going to notice immediate effects. The true potential of these supplements is the way they can help drive your body to work harder and recover faster, which means it can take months to notice any sort of improvement. That means you shouldn't give up on them if you fail to notice a difference after only a few days; try at least a week to a month before making a decision.
There's More To Recovery
Even when you take BCAA's post-workout, you need to do more in order to ensure that your body fully recovers and you gain strength or endurance from your workouts. The other two core components that go into building gains is eating right and getting enough sleep. If you fail to do either of these things, all the supplements in the world won't help you get stronger or faster.
Other Factors to Consider


Features
This factor is usually not considered by a lot of people but we find it very crucial. On Amazon sites or in stores, amino acid supplements are quite popular. This is because more and more people are aware of how important they are in our lives. This may lead to a situation when your favorite product is out of stock. What really makes a lot of customers angry, is that producers change the formula or the ingredients. Of course, there are many cases when the newer version is better, but unfortunately, it's not always. Some producers want to save some money and they don't pay attention to quality. The new versions can be also more expensive as it's said that they have something extra. A thing that we hate is to offer a higher price and don't change anything or change it for worse.
Mixing Amino Acids with medication
While considering the purchase of the product, people with allergies should be really careful. Skin irritation or vomiting are two of many other symptoms that could happen to you if you have an allergy to any of the ingredients of the product. The best thing that you can do is to check if you're not allergic to product's ingredients. Before purchasing the product, it's worth to see the doctor and ask whether it is good for you to take this amino acid supplements. Checking the composition of the product is very important as it may react with other medicines that you take. It's usually written in the prescription that it may have a bad influence on your body if you take the medicine and amino acid supplement.


Compatibility
Flavor and taste
Amino acids come in lots of flavors to choose from nowadays--after all, the more flavors to choose from the more likely people are to buy a specific brand. Nowadays you can choose from fruity and sweet flavors to others that are less sweetened. Many don't use artificial taste or dyes and you can choose between powders and capsules. if you want something flavorless, you will love the encapsulated options.
Ingredients
Amino acids come in lots of flavors to choose from nowadays--after all, the more flavors to choose from the more likely people are to buy a specific brand. Nowadays you can choose from fruity and sweet flavors to others that are less sweetened. Many don't use artificial taste or dyes and you can choose between powders and capsules. if you want something flavorless, you will love the encapsulated options.


Value
While evaluating the price, you should know that there are different dosages and always check how many servings are in one package. The most expensive ones aren't the best ones. Many companies offer this type of product but some of them focus on bodybuilders, weightlifters who need these pills to grow muscles in a faster time and to make the muscles bigger and bigger. As you are a runner, you don't need that, so searching for the most expensive products isn't needed. Buying the bigger amount of product like 2 or 3 packages may also let you save a lot of money. Products that are suspiciously cheap may only hurt you. Good amino acid support needs some ingredients that in all won't cost 3 dollars. Cheap products probably don't contain all ingredients that are needed to create good amino acid support.
Company guarantees
Beyond checking the price, many customers check if there's a guarantee on the product. As amino acid supplements are usually pills they usually can't be returned. This may only have a place if there's something wrong with the package or the product is damaged. We know that many producers try to attract the reader's attention by guarantying money back. There are many slogans that of the product doesn't work, the producer will give back all your money. We wouldn't rely on it because just think- how to prove that the product doesn't work. This is why you should study this article carefully and you won't have to worry about returning the product.
Frequently Asked Questions
q:

Can everyone take Amino Acid Supplements?

a:

No, they aren't suitable for everyone. Every company gives information about who shouldn't take their products. From our experience, these aren't usually good for people under 18 years old. The best way to make sure you can take a supplement is to consult with your doctor. Also make sure that you aren't allergic to any of the product's ingredients. You should especially search for doctor's advice if you have problems with kidneys.
q:

How will amino acids benefit my body?

a:

Amino acids make up the protein in food, and when we eat and digest protein, it is once again broken down into amino acids. The amino acids are then organized by our body to perform different functions, including making up most of the solid matter of the body including the eyes, skin, organs, bones, and of particular importance to runners, muscle.

Although each amino acid has a specific function and benefit to the body, the three major players for athletes are BCAAs or branched-chain amino acids. The amino acids that makeup BCAAs are leucine, isoleucine, and valine. The combination of amino acids in BCAAs stimulate protein synthesis, increase cell capacity for protein synthesis, and reduce the rate of protein breakdown. So, not only are BCAAs beneficial for bodybuilders, they are great for all athletes, even those that want to maintain a lean physique because it helps you maintain the muscle that you have, even if you are operating on a calorie deficit.
q:

How do amino acids benefit runners?

a:

More specifically for runners, amino acids help your muscles recover from the wear and tear of your runs. Amino acids help repair tiny rips and tears in your muscles that happen naturally while running, helping you to recover more quickly and prevent injury. For the greatest benefit, ingest amino acids shortly after a run, through either a food-based source or a supplement. Since it is not always convenient to have food readily available, an amino acid supplement is a quick, easy, and transportable way to get amino acids into your body after a workout. Most amino acid supplements come in ready-to-mix powder form or as a pill.

If you are interested in boosting your body's protein-related processes through the use of an amino acid supplement, you've come to the right place. This guide of the Best Amino Acids Supplements will give you a rundown of the top BCAAs on the market and what they have to offer you as a runner.
q:

Are there any side effects I need to be aware of before taking Amino Acid Supplements?

a:

This is a good question that may help a lot of people to decide whether they want to purchase amino acid supplements. The one thing that many runners forget about is that the balance of amino acids is needed to keep your body healthy. Most producers have good proportions of all basic amino acids. Too much for the BCAAs may also have a bad impact on your body and on your mood. Methionine is also a substance that can even lead to vascular disease so you can have problems with blood. Arginine is the ingredient that is very harmful to some people. Diarrhea and abdominal pain are the main symptoms of using too much of this ingredient.
Subscribe to our newsletters