10 Best Nike Running Hats Reviewed
last updated
May 10, 2019
There's so much involved in trying to choose the proper running
hat
, and likely more than you think. Nike markets their hats on two main fabric innovations: Dri-FIT polyester microfibres, which wick moisture away from the runner (think dry and comfortable), and AeroBill Technology (think lightweight).
Nike's
running specific hats are made from 100%
recycled
polyester or with a spandex blend, which means they're built to last and easy to clean.
In a Hurry? The test winner after 20 hrs of research

Tour Legacy Mesh
Why is it better?
Looks good
Great breathability
Stops you from getting too hot and too sweaty
Lots of designs to choose from
In a
Hurry? Editors choice:

Test Winner: Tour Legacy Mesh

20
Researched Sources
1k
Reviews Considered
20
Hours Researching
20
Products Evaluated
Use
Materials
Fit
Features
Style
By Default
Top 10 Picks



Looks good
Great breathability
Stops you from getting too hot and too sweaty
Lots of designs to choose from
Made for golfers rather than runners, though that shouldn't really matter
A little pricey
Not a great fit for people with larger heads
Another hat in the Legacy range, this one has mesh panels for extra coolness and breathability. Once again, the moisture wicking technology will keep sweat away from your eyes and keep you dry. The soft, flexible design will keep you snug and comfortable.
Read more
Materials
This has a good stretch, a nice fit, and very good breathability. The sweat-wicking technology is nice and effective and will keep you dry. The sizes sometimes run a little small, so if you have a large head, you may want to look elsewhere. Otherwise, this will work great for you. It's designed for golf rather than running, but it has everything a runner will need.
Use
It looks good with a nice smart design, mesh panels, and logos. There are loads of designs to choose from!
Style
This is a little pricey, but it looks good and it comes from a trusted brand. It is a good investment that many runners know and love.
2

. Dri-Fit Swoosh Perforated



Good sweat-wicking technology and sweat absorption
The design keeps you cool
Very loose and lightweight fit
Good price point
The look and fit of this are unusual, but offer a cooler running experience
There aren't loads of designs to choose from
This is another good option for runners with its moisture-wicking technology which pulls sweat away from the body and has the ability to stay cool even when you get hot.
Read more
Materials
The polyester material gives a light and comfortable fit, though some users have reported that they don't like the feel and design of it. The droopy lightweight structure makes this one quite unique, which you'll love if you value a light, flexible fit. It may feel strange at first if you're not used to something like this. Overall it's a really comfy hat and great for keeping you cool and dry.
Use
There aren't a huge selection of colors to choose from, but if you just want something simple, there are ample options. The design looks great with its unique appearance.
Style
For a good cap which offers a good run, this runs at a pretty decent price. A nice option if you don't want to spend too much.



Nice design
Wicks away sweat
Snug fit
Nice and lightweight and won't make you hot
Some versions of this run a little expensive
Some buyers may not like the slight baggy design
Although it's called a golf cap, this one offers everything you need for a comfortable, productive and enjoyable run. The design of the cap wicks away sweat and increases speed of evaporation. The stretch fabric offers a comfortable and snug fit, while the material is very lightweight and breathable.
Read more
Materials
Many users are happy with the snug, comfortable and lightweight fit of this one. The fit is particularly good, and it's very easy to adjust the cap. Even though it doesn't have mesh panels, it shouldn't make your head hot. The sweat-wicking technology will prevent the annoyance of any irritating sweat drips and trickles. The lightweight build means that the structure of the hat is not too sturdy, so the slightly baggy design may not suit some users.
Use
This has a nice design, both in terms of feel and aesthetics. It comes in a nice range of color options, from pretty and plain to big and bold. The six-panel design with the embroidered logo looks good.
Style
The prices here vary quite widely based upon sizes and colors, some of which run cheap while others run quite expensive. It's worth checking your price before you buy.
4

. Women's Perforated Hat
If you're a heavy sweater, this is fantastic – great absorption and excellent ventilation.
Very lightweight
Decent subtle design
Some people don't like the fit of this.
It is particularly pricey.
The Women's Perforated Hat looks like a regular cap and on the surface it is, but at its core is a well-rounded and functional cap that is perfect for runners of all types. It offers breathability, great absorption, a lightweight fit, Dri-Fit material design, and , moisture wicking technology.
Read more
Materials
The level of comfort you can enjoy from this cap is surprising to many runners. It has a padded rim for a comfortable fit and a mesh back design for optimal breathability and comfort. The Women's Perforated Hat from Nike continues the proud legacy of the brand and present a running cap that is right for any need.
Use
There are only two standard colors available- black and white- but you do not need anything flashing and fancy to protect your head and keep you comfortable while out on your runs. These caps are made of quality material and are designed to last and hold up to the wear and tear of daily workouts.
Style
The cap is of great value and is affordable for most runners, especially when you consider the quality features and design elements you get from the Nike brand. It is a good investment for runners who want a good cap without spending top dollar for one.
5

. AeroBill TW Elite Running Hat
Good breathability
Nice snug fit
High-viz for running at night
Gives good flexibility and versatility
Decent price point
Not enough colour selection
The AeroBill TW Elite hat is everything you need. Snug fit, reflective Nike swoosh and brim lining and a perforated mesh area to keep you dry.
Read more
Materials
Great: lightweight, breathable and adjustable, this is a wonderful cap that is right in the middle of our review list. It has a balance of good design features and durability while also offering a more basic design and a more affordable price tag. It is comfortable enough and is a popular choice for runners as a training hat or their average day running hat.
Use
Low-profile, lightweight hat with a unisex appeal and small color selection. It is simple in design and it not at all flashy other than some of the color choices that are available for you to choose from.
Style
Affordable but color selection may change pricing as some of the colors are harder to find and are more in demand due to their unique color. It is a good investment for an everyday use cap or one you want to keep on hand as a back up running cap.



Will keep you nice and warm
Great insulating technology
Nice reversible design
A very good fit
Less popular than other models
The Unisex Classic 99 cap from Nike is perfect for running. Its mesh material keeps you cool and comfortable and its design allows for a comfortable fit even during the longest and most intense of runs. Whether you are new to running or are a pro this is one cap you can definitely benefit from.
Read more
Materials
With a breathable design and quality craftsmanship, this is one running cap you can count on. Its great for men and women alike and can be adjusted as needed to fit perfectly. Most reviewers rated the Unisex Classic 99 cap fairly high when it comes to the quality and comfort of the fit.
Use
While it is a basic running cap in design and features it is still a great addition to any runner's wardrobe and will serve you well on any outing. It is made to be simple yet stylish and features the Nike swish logo so everyone will know how great your taste is.
Style
Prices range for this cap depending in the size and color and where you purchase it but for the most part it is in the average price range for a quality Nike running cap. You are making a smart investment when you add the Unisex Classic 99 cap to your running gear collection.



Good materials
Comfortable fit
Dri-FIT makes sure to keep the wearer dry
Mesh build for breathability
Glare reductive
Reflective
 
limited styles and colors
The Nike Dri-Fit Low Profile cap is an excellent choice for the avid runner who is looking for an affordable and quality cap. This a quality piece that would work well with any running gear you may already have. It is made to keep you dry and comfortable even on the longest of runs and most intense of workouts.
Read more
Materials
This running cap is designed to fit well and be comfortable thanks to its lower profile and adjustable fitting options. If you are looking for a piece that is easy to wear and that will keep you protected and comfortable during your runs then the Nike Dri-Fit Low Profile cap is what you need.
Use
This Nike hat is made to be lower in its profile so it does its job without being overly bulky and cumbersome. It is easy to wear and transport and is designed to be stylish while not being too showy or over the top either. No matter where your runs take you this is the cap you need.
Style
This cap is very affordable and gives you everything you want and need without all the extra frills that drive prices up. Whether you are touring your neighborhood hitting the gym, out on a mountain trail, or just running errands, the Nike Dri-Fit Low Profile cap is a great choice for comfort and style.
8

. Golf - Dri-FIT Perforated Cap




DRY-FIT moisture wicking properties
Comfortable adn adjustable fit
Versatile for everyday use
Provides good airflow
Basic style and color features
Looking for a reliable hat that is versatile and easy to use? If so, then the Nike Golf - Dri-FIT Perforated Cap is a great option to consider. Its unique design makes it cool and lightweight, allowing it to be used for a range of activities!
Read more
Use
The Nike Golf - Dri-FIT Perforated Cap can be used in many ways, making it a versatile hat to have on hand. It is popular among runners and anyone who likes to spend time outdoors. It is commonly used by golfers, runners, and hikers and anyone else who spends a lot of time outdoors!
Materials
Made from 100% Dri-Fit polyester this cap is lightweight yet durable and features moisture wicking properties that are designed to keep you dry and cool during your runs our outings.
Fit
The Nike Golf - Dri-FIT Perforated Cap is adjustable so it is easy to get the custom fit that feels just right. It is easily worn by men and women alike and the design of the back of the cap allows for an easy place to pull long hair and ponytails through easily.
Features
Aside from moisture wicking material and adjustable band length, the biggest feature of this cap is the perforated design. Tiny airholes cover the entire cap allowing for maximum airflow. This helps you stay cool and pulls away excess body heat while also keeping you cool and dry and comfortable no matter how long you plan to be outdoors.
Style
The overall style of the Nike Golf - Dri-FIT Perforated Cap is fairly basic but this makes it a great choice for any runner or athlete. Men and women alike can benefit from the features this cap has to offer and it easily goes with any gear you many already have on hand. It is a solid running cap and is a smart choice for beginning runners as well as seasoned pros!



Easy to wear
Comfortable band
The Nike Mesh Daybreak would be a solid selection from this list for any runner. A well designed hat that keeps out the light and the heat with almost no drawbacks to speak of. On top of all that, it washes well, so all that sweat it wicks away from the wearer doesn't stay in the fabric.
Read more
Materials
The Daybreak is very comfortable and lightweight. It is made to be soft and flexible, which is good for not only wearing but transport as well. If you planning on wearing a hat for a marathon you need one that will tuck away easily. The hat also doesn't retain heat, its mesh construction making sure to allow it to breath as well as the Dri-FIT technology makes sure you stay sweat free.
Use
The Nike Mesh Daybreak looks comfortable as it feels, the soft stretchy mesh look, having a certain athletic appeal to it. The hat also has a reflective band to make sure you are visible at night or in poor weather.
Style
The Mesh Daybreak is one of the more expensive hats made available from Nike, but you will receive a quality product that will last with every wash and run and remain as comfortable and effective as ever.
10

. True Statement Golf Cap




Moisture-wicking properties
Soft fabric
Simple yet stylish look
Many colors to choose from
Can be a pricey depending on color and style
Want a cap that will meet your needs without breaking the bank while still being able to be used for a wide range of activities and needs? If you said yes, then you should check out the True Statement Golf Cap!
Read more
Use
The True Statement Golf Cap by Nike is designed to be a straightforward basic cap that can meet any and all needs you may have. Whether you need something to protect your head during a run, while playing golf, or simply while running errands, this is a cap that can meet all of those needs and more. It might be the last cap on our list but it is still a quality running cap that will serve you well!
Materials
With 100% polyester and Fri-Fit technology material, the True Statement Golf Cap is a good choice for any runner, whether they are a beginner looking for their go-to cap or a seasoned pro looking for a good back up cap or an everyday use cap to have on hand.
Fit
This cap is a little different than most caps as there is no adjustable strap in the back so getting the right fit can be a little tricky but Nike does a great job helping with accurate sizing charts and several sizes available to choose from. It's a great choice and goes with any running gear you may already have!
Features
With the Dri-Fit technology at work, the Nike True Statement Golf Cap helps you stay cool and dry during your runs thanks to its moisture wicking properties. The solid fabric design looks great and will keep you protected from the elements while you are out and about.
Style
There are several colors and styling features available to choose from, which can affect the overall price you will pay as some colors are much rarer than others and more highly sought after. The good craftsmanship and stylish embroidery of the two swoosh marks each cap has adds to the overall style and appeal of the Nike True Statement Golf Cap!
Criteria Used for Evaluation


Use
Nike's running hats come with a ton of features and are made from new age materials. There's no reason to keep wearing that free, ill-fitting, bulky cotton baseball cap that you received from your local car wash on your fifth visit. Seasoned runners know that a trusty running hat can offer a lot more benefits than just keeping the sun out of your eyes. From sweat wicking properties to temperature control, a solid running hat can actually make your running experience better, thereby increasing distance.


Materials
We started our research by looking at the materials that the running hats were made from and what they can mean for your run. It's important that fabrics offer a solid combination of breathability, sun protection, and sweat-wicking properties. Even protection from high winds can be achieved if the running hat is composed of the right materials. We also listened to what real-world users had to say about their satisfaction with the materials themselves after they have put them through their paces. Nike spends quite a bit of resource on utilizing the optimum materials, but it's important to hear what testers had to say as well.


Fit
Finding the perfect fit can be a tricky thing to get right because of the variation of user's dimensions. Get a hat that is too loose, and you will find yourself fumbling around with it or it flying off of your head when a strong gust of wind comes your way. Get a hat that is too tight and your run will be uncomfortable and you will have that skin crease on your forehead long after your run is over. We made sure our buying guide contains the running hats with the best fit across the highest number of users to ensure that you get the best fit possible. The last thing you want to focus on when you're on the last mile of your run is an ill-fitting running hat.


Features
We don't like gimmicks here at Runnerclick. It's all too common today that manufacturers add features to their products for the sake of adding another feature. We stay focused on what matters and appreciate solid features that add value to the functionality of the running gear, and we applaud it when it's properly executed. This is why you will find that our buying guide has great selections with real features that work for the runner such as sweat-wicking properties, insulating technology, and reversible designs to name just a few.


Style
Since our readers run in a large variety of environments, from harsh winters to steaming summers, the thickness of your headwear will make a great difference. So we provided something for everyone in our buying guide. A nice grade of fleece will always keep you warmer than a lower grade option, with Nike there is no compromise so you can count on your headwear to get you through the environment. You will not find any heavy or unnecessarily bulky hats on our list. Fabric typically dictates the weight of all running apparel; so we examined how these factors translate to the final product. The idea is to forget that you have the hat on your head, so we made sure to look out for this elusive feature for our readers.
Expert Interviews & Opinions
Most Important Criteria
(According to our experts opinion)
Experts Opinion
Editors Opinion
Users Opinion
By Default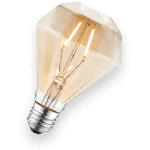 Let Your Head Breathe
It's important to ensure that your scalp is still able to come into regular contact with the air, especially on warm days. This is even the case with caps designed to provide the wearer with enhanced breathability; just remember to take it off every so once in a while so you avoid skin irritation and odor.
Use The Loop
Runners with long hair, be they male or female, have adopted many versatile ways of managing their mane while jogging or sprinting. Many of these hats come with a small hole on the back which is intended for you to feed your hair through when tied into a ponytail or bun. It may sound obvious but many people can go their entire lives without realizing this!
Style or Comfort
When you are looking for new running gear you will often find yourself wondering if style or comfort is more important to you. There is no right answer to this and either one can be more important to someone depending on their own preferences and needs. Whichever is more essential to you is what you should look for when choosing a running cap.
Color Choices
The color you choose for your cap is about more than just styling looks, it can actually help you stay safe! Choosing brighter colors like yellow, orange, white, pink, and green can help make your more visible in low-light conditions. If it is foggy or you are out for an early morning or late night run, bright colors can reflect light better than darker colors can, and this in turn can help you be more visible to cars and other pedestrians. So, consider this along with everything else as you choose your next running cap.
Other Factors to Consider


Terrain
Before you make your selections and add items to your cart, remember to keep in mind what season you are buying these running hats for. According to feedback from tons of real world users, it's much better to have different running hats for year-round use, instead of just one. For fall and winter, you're going to want a running hat made from fleece or a similar fabric for warmth and comfort. For spring, make a selection that is lightweight and breezy, featuring sweat wicking and moisture control. Having the right running gear means being covered year round.


Ease of Use
Although we've selected the best Nike running hats that have received top reviews from several different trusted sources, it's important to keep trying options until you find something that works best for you. Remember that winter and summer wear can be a very personal preference that depends on how cold or hot you get. Just make sure that you look for quality in your selections, this is why we've compiled a Nike list. We know it's possible to find cheap running hats, but we wouldn't recommend anything that we wouldn't run with ourselves.


Weather Resistance
We ran across feedback from countless users that rely on running hats for indoor treadmill running and gym workouts. Take a moment and think about which of your workouts can benefit from a solid running hat, and think beyond strictly outdoor endeavors. Take a look at some of the options that have moisture control to help reduce sweat from bothering you when you're on your next high endurance gym workout, it may make the difference that you've been looking for. Beyond comfort, when a cold temperature is involved, it's crucial to stay warm. This means a solid running hat that will regulate your temperature. Seasoned runners know that when it gets cold outside your body starts to send excess blood to your extremities for warmth, taking away vital energy from your legs, heart, and lungs. In order to have a successful run, you're going to need your temperature to stay as even as possible. So if you run in the cold and don't use a running cap or beanie, give it a try and take stock of your running experience. We're sure that you will find a positive change.
Frequently Asked Questions
q:

Will the drag from my hat negatively affect my run times?

a:

You would have to be running at an excess of 12mph in order for a hat to cause drag, and even then it generates far too little drag to have any effect. The benefits of wearing a hat while running far outweigh the negligible drawbacks.
q:

I plan on running a lot more this winter; what type of benefits can I expect from a running hat?

a:

The benefit of wearing a hat while running in the cold is the incredible temperature control that a simple article of clothing can have. Regulating your overall temperature so that your body isn't wasting any energy trying to do it on its own. The energy is better directed helping you with your run.
q:

Should I wear my hat for the entirety of the marathon?

a:

Most runners do not wear their hats for the whole of lengthy race or marathon. Wear it when you need it, don't when you don't. Figuring out what is comfortable is something you can sort out while doing your training. Do what feels right and keep and mind what worked, and what doesn't, for next time.
q:

What are some of the materials that I should look for if I happen to sweat a lot?

a:

Look for an option with Nike's Dri-Fit technology that can prevent you from getting too sweaty while still remaining flexible and comfortable. We have also included some options that also has high visibility reflective material for bonus safety in low lighting conditions.
q:

How do I take care of my running cap?

a:

It is always best to follow care labels for your running caps to ensure they last a long time. As a general recommendation, we advise you wipe your cap down after every run to make sure dirt and pollen and other stuff doesn't get stuck to it. If it has gotten really wet with sweat or dirt then you can machine wash them on a gentle cycle. To dry your running cap lay it out and allow it to air dry. using a dryer can cause part of melt and stretch out of shape.
q:

Should I get more than one cap?

a:

Once you have found the brand and style that works best for you and your unique wants and needs it can be a very good idea to have at least one back up cap on hand. This ensures you always have one ready to go. It can also help reduce wear and tear on a single hat if you switch between the two or it will ensure you have a new hat ready to go whenever your old one gets to the point that it is no longer serving you well. If you use your running cap every day you may want 2-3 on hand to keep up with your high level of demand and use.
Subscribe to our newsletters