10 Best Nike Running Hats Reviewed
last updated:
May 10, 2019
There's so much involved in trying to choose the proper running
hat
, and likely more than you think. Nike markets their hats on two main fabric innovations: Dri-FIT polyester microfibres, which wick moisture away from the runner (think dry and comfortable), and AeroBill Technology (think lightweight).
Nike's
running specific hats are made from 100%
recycled
polyester or with a spandex blend, which means they're built to last and easy to clean.
This is the best product on our list that is currently in stock:
Dri-Fit Swoosh Perforated
Why is it better?
Good sweat-wicking technology and sweat absorption
The design keeps you cool
Very loose and lightweight fit
Good price point
In a
Hurry? Editors choice:
Test Winner: Dri-Fit Swoosh Perforated

20
Researched Sources
1k
Reviews Considered
20
Hours Researching
20
Products Evaluated
Use
Materials
Fit
Features
Style
By Default
Criteria Used for Evaluation

Use
Nike's running hats come with a ton of features and are made from new age materials. There's no reason to keep wearing that free, ill-fitting, bulky cotton baseball cap that you received from your local car wash on your fifth visit. Seasoned runners know that a trusty running hat can offer a lot more benefits than just keeping the sun out of your eyes. From sweat wicking properties to temperature control, a solid running hat can actually make your running experience better, thereby increasing distance.

Materials
We started our research by looking at the materials that the running hats were made from and what they can mean for your run. It's important that fabrics offer a solid combination of breathability, sun protection, and sweat-wicking properties. Even protection from high winds can be achieved if the running hat is composed of the right materials. We also listened to what real-world users had to say about their satisfaction with the materials themselves after they have put them through their paces. Nike spends quite a bit of resource on utilizing the optimum materials, but it's important to hear what testers had to say as well.

Fit
Finding the perfect fit can be a tricky thing to get right because of the variation of user's dimensions. Get a hat that is too loose, and you will find yourself fumbling around with it or it flying off of your head when a strong gust of wind comes your way. Get a hat that is too tight and your run will be uncomfortable and you will have that skin crease on your forehead long after your run is over. We made sure our buying guide contains the running hats with the best fit across the highest number of users to ensure that you get the best fit possible. The last thing you want to focus on when you're on the last mile of your run is an ill-fitting running hat.

Features
We don't like gimmicks here at Runnerclick. It's all too common today that manufacturers add features to their products for the sake of adding another feature. We stay focused on what matters and appreciate solid features that add value to the functionality of the running gear, and we applaud it when it's properly executed. This is why you will find that our buying guide has great selections with real features that work for the runner such as sweat-wicking properties, insulating technology, and reversible designs to name just a few.

Style
Since our readers run in a large variety of environments, from harsh winters to steaming summers, the thickness of your headwear will make a great difference. So we provided something for everyone in our buying guide. A nice grade of fleece will always keep you warmer than a lower grade option, with Nike there is no compromise so you can count on your headwear to get you through the environment. You will not find any heavy or unnecessarily bulky hats on our list. Fabric typically dictates the weight of all running apparel; so we examined how these factors translate to the final product. The idea is to forget that you have the hat on your head, so we made sure to look out for this elusive feature for our readers.
Expert Interviews & Opinions
Most Important Criteria
(According to our experts opinion)
Experts Opinion
Editors Opinion
Users Opinion
By Default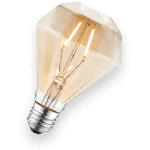 Let Your Head Breathe
It's important to ensure that your scalp is still able to come into regular contact with the air, especially on warm days. This is even the case with caps designed to provide the wearer with enhanced breathability; just remember to take it off every so once in a while so you avoid skin irritation and odor.
Use The Loop
Runners with long hair, be they male or female, have adopted many versatile ways of managing their mane while jogging or sprinting. Many of these hats come with a small hole on the back which is intended for you to feed your hair through when tied into a ponytail or bun. It may sound obvious but many people can go their entire lives without realizing this!
Style or Comfort
When you are looking for new running gear you will often find yourself wondering if style or comfort is more important to you. There is no right answer to this and either one can be more important to someone depending on their own preferences and needs. Whichever is more essential to you is what you should look for when choosing a running cap.
Color Choices
The color you choose for your cap is about more than just styling looks, it can actually help you stay safe! Choosing brighter colors like yellow, orange, white, pink, and green can help make your more visible in low-light conditions. If it is foggy or you are out for an early morning or late night run, bright colors can reflect light better than darker colors can, and this in turn can help you be more visible to cars and other pedestrians. So, consider this along with everything else as you choose your next running cap.
Other Factors to Consider

Terrain
Before you make your selections and add items to your cart, remember to keep in mind what season you are buying these running hats for. According to feedback from tons of real world users, it's much better to have different running hats for year-round use, instead of just one. For fall and winter, you're going to want a running hat made from fleece or a similar fabric for warmth and comfort. For spring, make a selection that is lightweight and breezy, featuring sweat wicking and moisture control. Having the right running gear means being covered year round.

Ease of Use
Although we've selected the best Nike running hats that have received top reviews from several different trusted sources, it's important to keep trying options until you find something that works best for you. Remember that winter and summer wear can be a very personal preference that depends on how cold or hot you get. Just make sure that you look for quality in your selections, this is why we've compiled a Nike list. We know it's possible to find cheap running hats, but we wouldn't recommend anything that we wouldn't run with ourselves.

Weather Resistance
We ran across feedback from countless users that rely on running hats for indoor treadmill running and gym workouts. Take a moment and think about which of your workouts can benefit from a solid running hat, and think beyond strictly outdoor endeavors. Take a look at some of the options that have moisture control to help reduce sweat from bothering you when you're on your next high endurance gym workout, it may make the difference that you've been looking for. Beyond comfort, when a cold temperature is involved, it's crucial to stay warm. This means a solid running hat that will regulate your temperature. Seasoned runners know that when it gets cold outside your body starts to send excess blood to your extremities for warmth, taking away vital energy from your legs, heart, and lungs. In order to have a successful run, you're going to need your temperature to stay as even as possible. So if you run in the cold and don't use a running cap or beanie, give it a try and take stock of your running experience. We're sure that you will find a positive change.
Frequently Asked Questions
q:

Will the drag from my hat negatively affect my run times?

a:

You would have to be running at an excess of 12mph in order for a hat to cause drag, and even then it generates far too little drag to have any effect. The benefits of wearing a hat while running far outweigh the negligible drawbacks.
q:

I plan on running a lot more this winter; what type of benefits can I expect from a running hat?

a:

The benefit of wearing a hat while running in the cold is the incredible temperature control that a simple article of clothing can have. Regulating your overall temperature so that your body isn't wasting any energy trying to do it on its own. The energy is better directed helping you with your run.
q:

Should I wear my hat for the entirety of the marathon?

a:

Most runners do not wear their hats for the whole of lengthy race or marathon. Wear it when you need it, don't when you don't. Figuring out what is comfortable is something you can sort out while doing your training. Do what feels right and keep and mind what worked, and what doesn't, for next time.
q:

What are some of the materials that I should look for if I happen to sweat a lot?

a:

Look for an option with Nike's Dri-Fit technology that can prevent you from getting too sweaty while still remaining flexible and comfortable. We have also included some options that also has high visibility reflective material for bonus safety in low lighting conditions.
q:

How do I take care of my running cap?

a:

It is always best to follow care labels for your running caps to ensure they last a long time. As a general recommendation, we advise you wipe your cap down after every run to make sure dirt and pollen and other stuff doesn't get stuck to it. If it has gotten really wet with sweat or dirt then you can machine wash them on a gentle cycle. To dry your running cap lay it out and allow it to air dry. using a dryer can cause part of melt and stretch out of shape.
q:

Should I get more than one cap?

a:

Once you have found the brand and style that works best for you and your unique wants and needs it can be a very good idea to have at least one back up cap on hand. This ensures you always have one ready to go. It can also help reduce wear and tear on a single hat if you switch between the two or it will ensure you have a new hat ready to go whenever your old one gets to the point that it is no longer serving you well. If you use your running cap every day you may want 2-3 on hand to keep up with your high level of demand and use.