20 Best Rowing Machines Compared & Reviewed
last updated:
May 22, 2020
Running is not the only cardio you can get in, and many runners love to opt for rowing on their off days. The best rowing machines on our list are a perfect option for those of you
looking for a cardio machine
that will help you build your stamina and endurance.
Rowing is an effective cardiovascular workout for all athletes—not just runners. It forces you to use several muscle groups and challenges your endurance with each and every pull and,
just like treadmills
, you can choose your level of intensity.
If you've never used a rower before, check one out at your local gym before you buy one. On the other hand, if you are an experienced rower you will want to get one of the top 10 best rowers featured on our list below.
Take a look!
In a Hurry? The test winner after 9 hrs of research

Concept2 Model D
Why is it better?
Built to last
Sophisticated PM5 monitor for data tracking
Compatible with RowPro Software
Easily separates for storage
Consistent and challenging full body workout
In a
Hurry? Editors choice:

Test Winner: Concept2 Model D

3
Researched Sources
1.7K
Reviews Considered
9
Hours Researching
15
Products Evaluated
Power Source
Comfort
Size
Ride
Value
By Default
Top 20 Best Rowing Machines for Home Use
Criteria Used for Evaluation


Power Source
Because these are in home rowers, they are not powered like your typical boat or canoe--so check out our reviews to see what you need to get your rower up and running (or should I say rowing?!)
In an actual boat, resistance is created when dragging the paddle through the water. Home rowing machines need to replicate this resistance in a small (and dry) space. They use a variety of mechanisms to do this and create the power needed to create resistance for your workout. -Air resistance is most common for professional rowing machines.
Similar to an exercise bike, these machines utilize a flywheel that is driven by pulling the chain during the rowing motion. As air flows through the fan it creates progressive resistance on the flywheel, so the faster you row the more resistance you are met with. This progressive resistance is smooth and replicates the sensation of rowing through water fairly well.
Many professional rowers prefer air rowers for training as there is a "flat spot" where the resistance drops during the recovery. This simulates the change in resistance as you lift your paddle from the water before your next stroke.
Water Resistance Rowers
Water resistance rowers have been growing in popularity. They use a propeller-like flywheel that spins in a small tank of water at the front of the rower. As the propeller speeds up it is met with more resistance from the water in the tank and also becomes progressively more difficult to pull.
Water rowers do not have the same "flat spot" as an air rower and instead present a consistent resistance during both contraction and extension.
Magnetic Resistance Rowers
Magnetic resistance is very popular for at home rowing machines as it operates silently, requires very little maintenance and does not take up much space. This type of resistance employs strong magnets to create resistance on a metal flywheel. Magnetic resistance is easy to adjust during your workout and you will often see rowers with multiple levels of resistance.
These rowers offer a great full-body workout but do not simulate the resistance of rowing on the water as accurately.
Hydraulic Resistance Rowers
Hydraulic resistance rowers have been decreasing in popularity over the years. They do not require a flywheel and therefore can be much smaller, lighter, and quieter than other options. These machines have pistons in the handles that create resistance. This still provides a challenging workout but the movement is a bit more awkward and much less fluid.


Comfort
The rower you get should be comfortable and easy to use, so make sure to take a look at how the rower you consider stands up to your specific needs.
An effective at home rowing machine is a rowing machine you actually use. And a rowing machine you actually use is likely to be a comfortable one. There are four large factors when it comes to comfort for this type of equipment. The seat, the handles, the size, and the design. The seat and handles seem like obvious factors.
The seat needs to be well-designed, ergonomic, and possibly cushioned to ensure your comfort during use. It can be unpadded, so long as it's designed in a way that compliments the user's body. We recommend reading through some reviews before buying. You can often find some that are written by people with a similar body type to yours.
By seeing what their experience has been to help determine if the seat with be comfortable for you. The next thing to think about is the handles. All of the machines on our list have comfortable handles, but some more than others. We recommend looking for handles that are padded with materials that are soft and non-abrasive.
Again, reading through some reviews can help you get a handle, pun fully intended, on whether or not the product is right for you. We've considered over a thousand reviews in making this list and rated the comfort level of each machine, but don't take our word for it. An informed buyer is a happy buyer.
The size is important when it comes to comfort because depending on how tall or short you are a smaller or larger machine may not offer you the full range of motion you desire. In our research, we looked at all of these factors and assigned each product a score depending on how much comfort it offers the user.
If you're especially short or tall, however, we again recommend you read some reviews for the products you're considering and look for someone with a similar body type to yours to see what their experience has been like.


Size
If you plan on putting this rower in your home gym, make sure to take accurate measurements of your space and the rower before you make your purchase.
Size and portability are important for any home exercise machine. If your home is small or just full, every square foot counts so we looked for options that are streamlined and have features that make them easy to fold and store. What are your plans for this rowing machine in your home? Rowing machines vary widely in weight and portability.
Do not invest in a heavy-duty machine if you will need to move it regularly. Also, consider your available storage space. Do you have space to flip the rower upright and place it against the wall? Or will you need a foldable model that can fit in the closet? If you have a dedicated space and/or a home gym we recommend buying the best and biggest machine you can afford.
Home rowing machines really are one of the best ways to exercise at home, offering you a full-body, non-impact workout that's highly versatile and effective. Even if you've never used one before we feel confident that you'll fall in love with it, so don't skimp and buy a cheap machine that won't last long.
Oftentimes the smaller rowing machines for home gyms are the cheap ones, so take this into consideration before buying. Another tip we wanted to offer you is to carefully measure the space where you intend to put the machine before you even start shopping. We recommend a minimum of 18" of open space on all sides of the machine.
This will allow you room for the exercise itself, as well as space, to easily perform routine maintenance and troubleshooting should something go wrong.


Ride
Much like a treadmill, your ride on the rower should be nice and smooth with minimal bumpiness--so you stay comfortable and can focus on your performance and endurance.
How the seat and your body rides on the machine as you move through your rowing movement makes a big difference in how effective and enjoyable your workout is. The fluidity of the movement is largely dependent on the machine's resistance type. However, it is also important that the seat glides easily over the tracks.
A solidly built machine that will not wobble or slide on the floor is the ideal of what you're looking for here. Likewise, a well-built and solid machine won't shake and wobble during use which can cause a lot of noise. The sound a rower makes is also dependent on the resistance type and quality of the machine, but a solid build goes a long way towards the quiet operation.
Many users love the pleasant whirring sound of the water-resistance while others are not bothered by the louder fan noise of the air resistance models and some are. Still, other people with thin walls may prefer the silent operation of hydraulic resistance. Another good tip is to buy a mat to put underneath your rowing machine.
This can further help to insulate it from the ground and any shaking and subsequent noise that may occur. Finally, regular simple maintenance of the machine will help it continue to ride smooth and quiet. This can be as easy and simple as keeping the track free and clear of debris, and well oiled. We recommend using the simple 3-in-1 oil that's available at any hardware store and that you may already have at home.
WD-40 is an excellent product, but it contains elements that actually stick to things permanently which leads you to have to use more and more of it over time. Bike lube is another product that works well and that many fitness enthusiasts may already have at home.


Value
Whether you are on a budget or have all of the money in the world, you need to make sure the rower you decide to get brings value to your life and doesn't just fit your budget.
Like anything else, when it comes to home rowing machines, you often get what you pay for. There are plenty of inexpensive options out there but they will have very basic monitors, a simple design, and may require maintenance or even replacement down the road--so make sure to take a look at all of the features the rower has to offer before you make your purchase!
This may not matter for those dabbling in rowing but people committed to making this part of their long-term fitness routine may consider investing more upfront for a high-quality machine that will last a long, long time. We always recommend that our readers buy the highest quality gear that they can afford.
As mentioned above, you get what you pay for, and saving a few bucks on the front end for low-quality things can actually cost you more in the long run because not only do cheap things typically break down and need to be replaced which costs you extra money, it also takes a lot of time and hassle to replace them, and we like to have as little hassle in our lives as possible and want the same thing for you, our valued readers.
Expert Interviews & Opinions
Most Important Criteria
(According to our experts opinion)
Experts Opinion
Editors Opinion
Users Opinion
By Default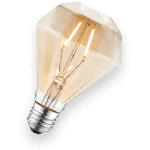 You get what you pay for
The computers on these machines often make the difference between a $1000 price tag and a $500 one. The most basic rowers display simple data such as time, distance and calories while you are rowing.
More sophisticated computers allow for more specific and accurate data tracking that can even be stored and monitored over time. The best computers will allow users to create profiles to track their long-term progress.
Movement
The fluidity of the movement is largely dependent on resistance type. However, it is also important to find a seat that glides easily over the tracks and a solidly built machine that will not wobble or slide on the floor.
Learn to row
Rowing is a very simple movement to learn. Nonetheless it will pay off in the long run if you invest a little bit of time in learning to do the movement correctly from the beginning.
This will lead to a more effective workout as well as minimize the risk of injury. Here is a link to a short video with athletes from the US Olympic rowing team showing you how to properly use a rowing machine.
Other Factors to Consider


Accessories
The computers on these machines often make the difference between a $1,000 price tag and a $500 one. The most basic rowers display simple data such as time, distance, and calories while you are rowing. More sophisticated computers allow for more specific and accurate data tracking that can even be stored and monitored over time.
The best computers will allow users to create profiles to track their long-term progress and they often feature or are compatible with preset programming to keep you working hard through your entire workout. This is a great and easy way if you want to be able to track your progress and continue pushing your endurance to the next level.
If you get really serious about your rowing game you may also want to invest in other accessories that will help you be as comfortable as possible. Those of you who use a rower to train for actual rowing competitions will really want to keep track of your times and hold your form, so make sure to use any accessories you need to do so.
Frequently Asked Questions
q:

Besides an at home rowing machine, what else do I need to row in my home gym?

a:

Not much is required for rowing at home. Many people choose to buy a mat to place under the rower to reduce noise and protect the floor. It is recommended to row with shoes on but any rubber-soled, closed-toed shoe should work just fine. Additionally, some rowers like to wear gloves to protect from blisters and calluses during long workouts.
q:

What is proper rowing form?

a:

Proper rowing form consists of 4 stages:
1. Begin in the "catch" position with the seat pushed forward. The back should be straight and the knees should be bent with arms extended to hold the bar or handles of the rower.
2. The "drive" is the motion of pushing off the feet pads. Begin by powering through the heels to straighten the legs then pull the cable to the chest.
3. The "finish" position ends with legs extended, shoulders back and arms pulled to your chest with the wrists straight.
4. The "recovery" movement reverses the "drive" by first extending the arms and then bending the knees to return to the "catch" position.
Proper form is very important, so make sure to take time to watch some videos or work with a trainer when you are first starting out.
q:

Why should I get my own rowing machine for home use?

a:

There are many great benefits to rowing. To list a few:
It strengthens the whole body
A machine doesn't take up a lot of space and is easy to move around
Targets all the major muscle groups
Increases cardiovascular capacity
With a rowing machine, you will have the opportunity to strengthen your whole body with just one machine! This is a lot cheaper than going out and investing in different cardio machines for different purposes. The machine does not take up a lot of space, which is another factor in why it is so good for training at home.
You will get in a lot better shape and rowing also great if you want to drop some quick pounds or strengthen all or your muscle groups.
q:

Are rowing machines noisy?

a:

Whether you have kids at home or just like peace and quiet while you're working out, noise is a good thing to think about while you're shopping for a rowing machine. Yes, some machines are noisy. But not all of them. Magnetic rowers tend to be the quietest, with water rowers coming in a close second.

Unfortunately, some of the budget options on our list were reviewed as being somewhat noisy, but that's the nature of this kind of equipment.
q:

What are the benefits of a rowing machine vs. another cardio machine?

a:

The biggest benefit of a rowing machine is the total body workout it can give you. Treadmills only work your legs, and even elliptical machines and stair climbers don't give your upper body nearly as much of a workout as your lower body. Rowing, however, is a near-perfectly balanced exercise.

This will help you build and maintain strength throughout your entire body as well as fluidity and power throughout your kinetic movement. Check out the best rowing machines above to start getting a great cardio workout from the comfort of your own home.
Subscribe to our newsletters