Best Running Armbands for Your Mobile Device Tested
last updated
Nov 28, 2018
As
technology
grows, so does its potential to aid in running. With a plethora of phone compatible apps and accessories bringing your phone along with you is the smart choice now more than ever.
Whatever the situation, you shouldn't have to worry about what clothes you'll be wearing in order to have access to your phone. Whether you need your GPS or just want to listen to a little
music
, these cases can keep your phone close at hand without sacrificing the mobility or comfort of your running clothes.
18
Researched Sources
1828
Reviews Considered
20
Hours Researching
18
Products Evaluated
Features
Size
Materials
Durability
By Default
In Depth Review Top 10
Tribe AB37 Water Resistant
Armpocket Ultra i-35
Tune Belt
Trianium iPhone
VUP
Belkin Ease-Fit Plus
Revere Sport
MUV365
Yorja
I2 Gear
Table of contents
Criteria Used for Evaluation
Other Factors to Consider
Frequently Asked Questions
Sources
10 Best Running Armbands for Your Mobile Device
1

. Tribe AB37 Water Resistant


Water resistant
Hidden key holder
Reflective accents
High quality materials
No-slip grip
Lifetime warranty
a few customer complaints of durability issues
When you think of a running armband, you might just think of something that allows you to safely house your phone when you're out on a run. While that's certainly one way to go about things, Tribe has decided to go the extra mile by adding in a heap of additional features with the AB37 that truly to make it a great all-around accessory for your runs.
Read more
When you purchase a Tribe AB37 armband, you'll also get a free screen protector for an iPhone 6 or 6S. This definitely isn't a necessary addition at all, but it's certainly something we won't say no to. If you aren't pleased with the AB37 armband, Tribe offers a 100% money-back guarantee with every armband that is sold. It's a nice added blanket of peace of mind with this purchase, even though the actual cost isn't all that bad at all.
All along the front of the armband is a reflective strip that helps oncoming traffic and other pedestrians to see you when you happen to be out running at night. It's a great safety feature to have, and can really help to make you extremely visible when running where ample light isn't available.
The outer layer of the Tribe AB37 is water resistant, meaning that moisture and sweat that you accumulate during your runs won't harm your phone at all. An included holder for your keys allows you to securely store your house or apartment key while out on a run. This is extremely useful if you're leaving your home with no one else there and want to ensure that it stays as safe as possible.


Will fit most phone sizes
Eco-friendly
Memory padding for additional comfort
One size fits all adjustable arm strap
Additional storage for Id, cards, and key.
Easily accessible audio port
Fullscreen functionality
Sweatproof and slip proof
Expensive
Can weigh your arm down
Although the Armpocket Ultra i-35 fit almost any phone, it is perfect for today's larger phones. It comes equipped with several useful features and is a perfect option for runners as well as any athlete in search of a multi-functional armband for their mobile device.
Read more
The Armpocket Ultra i-35 armband comes equipped with several useful features you will be sure to love. Its "one size fits all" adjustable arm strap allows you to adjust it to the perfect fit for you. Its interior storage compartments will allow you to store your cards, id, and phone along with your phone--so you don't have to worry about losing anything or having to bring an additional storage option with you on your run.
It utilizes memory foam padding for maximum comfort and it is also sweatproof and slip-proof. You will also have easy access to your audio ports and fullscreen functionality. This armband is designed to fit almost all mobile devices, and at 6 inches it will definitely fit your larger devices as well. The armband itself only weighs .188 ounces but will weigh more depending on how much you pack in there.
This armband is a high-quality option that offers you incredible protection for your phone, comfort, comfort, durability, and additional storage options. While this is a more expensive option, the additional useful features this band provides are well worth the investment.


Will fit a phone already inside a large case
Water-resistant
If you keep an Otterbox on your iPhone, most armbands will require you to completely remove it before placing it inside of said armband. This can prove to be a real hassle, but the Tune Belt Armband looks to resolve this issue once and for all
Read more
As we just hinted at, the Tune Belt Armband is able to hold an iPhone SE, 5, 5S, 5C, 4S, or 4 that also has an Otterbox on it. This is an excellent feature to have if you're someone with one of these phones that also have an Otterbox on, as you're more than likely all too familiar with how much of a pain it can be to take those cases off and on all the time. Thankfully with the Tune Belt Armband, that shouldn't prove to be an issue ever again.
The outer material of the armband features water resistance, meaning that any sweat that you create while out on a run won't harm your phone that's housed inside the armband. Additionally, if you happen to find yourself out in the rain while on your run, it will also help protect against this as well. The bottom of the Tune Belt Armband features special cutouts for the iPhone devices we mentioned above for their 3.5mm headphone jack and speaker grill. The Tune Belt Armband is made specifically for the iPhone models that we've already mentioned, so if you have a different type of iPhone or another brand of phone, you'll want to look elsewhere.
The Tune Belt Armband costs a bit more than the Tribe armband we looked at above, but the ability to put a phone in here that has an Otterbox case on is well worth the slight increase in price.


Wide selection of colors available
Durable neoprene construction
Secure storage spot for a key
Difficult to read while running
If you're someone who happens to have a bit of a larger phone, you probably haven't been all that interested in the armbands we've looked at so far. If this happens to be the case for you, we've got a feeling there's a lot to like for you with the Trianium iPhone Armband.
Read more
There's a wide selection of colors to choose from, with some of the more vibrant options being ideal if you want to make yourself even more visible when out on your runs. Thanks to the stretch resistant neoprene construction, the Trianium iPhone Armband should remain intact for a long time to come. An included stow-away section for your key provides your house or apartment key a safe spot to rest during your run.
While the armband is made for the iPhone 6 and 6S, it will also be able to accommodate any other phone with a similar size. So, phones like the Galaxy S7, LG G5, etc. shouldn't have any problem fitting in here at all.
Trianium has made their armband one of the cheapest on our best running armbands list, but as you've seen, they really didn't cut any corners when it comes to features or quality.


Sweatproof
Lightweight
3 different color choices
Affordable
High-quality material
Armband sometimes slides
Questionable durability
The VUP armband fits various Samsung and iPhone Smartphones if they are from 4" to 6". It is also said to be skin-friendly, lightweight, and sweat proof. It is perfect for any active lifestyle, from running to workout out and more.
Read more
This universal armband is made of lightweight materials that make it sweat proof and odor-free as well. It is the perfect armband to store your Smartphone in when you are on a run or working out. It also features a silver key holder and an adjustable reflective band as well.
This durable armband comes in your choice of three colors. Choose black, green, or silver so that you can put your own personal style stamp on your armband as well.
One of the pricer armband cases on the list, this one is still worth the money spent. It comes in three color choices for individuality, is lightweight and sweat proof as well.


Impressive sleek conceptual design
Durable
Comfortable
Functional
Pocket may not secure other items
Regardless if your passion is running, dancing, cycling, hiking, working out at the local gym or any activity you care to name in which you want hands free functionality for yourself, welcome to this review . It's the sleek, comfy snug fitting, stylish, protective, durable, user friendly Belkin Ease-Fit Plus.
This phone will never get in your way while it performs its duties of carrying and protecting not just your phone but you can also carry a key. You may well prefer to give up bulk in return for sleek functionality and this product will not disappoint you.
Read more
You won't be wanting to bring your phone case if you demand assured phone functionality, your phone case gives added protection but this armband gives very good protection already. It's clear, you bring your phone because you intend to use the features provided by it, this armband has factored in this need. Let's take a close look at the features being offered here:
Firstly it is offered in two colors, dayglo or blacktop. These are colors that make fashion statements in the same way as fashionable outdoor sports clothes. An inclusive key pouch in which you can confidently stow your key and be assured it won't get lost no matter what type of work out you are doing, the pouch ensure whatever you put in it is there to stay till such time that you want it. Nice peace of mind as none of us want to go for a run and then upon returning home find we have lost our key.
An Ease-Fit Plus Armband is included and it can expand to a total length of 18 inches. You can customize this fit because the armband has an adjusting closure and for durability its made from blended Lycra and neoprene, great wick ability points and giving flexibility with lightness. The makers are happy to offer a one year warranty. It's an overall great investment and a terrific value for the money.


Lightweight
Slim design
Comes in five size choices
Affordable
Great fit
Lifetime Guarantee
Size chart is off
Armband can be too tight
The Revere Sport is a universal sports band that keeps your phone secured to your arm, no matter which sport or outdoor activity you are participating in. Running, exercising, or even lifting will give you no pause because the phone will be secure. It works with every Smartphone with up to a 6" screen. It's slim, lightweight, and comes in five different size options.
Read more
This armband comes in five different sizes for you to choose from. Those sizes include x-small, small, medium, large, and x-large, so you should be able to find a size that fits you perfectly, with no bunching, chafing, or slipping when you run.
No runner wants a bulky armband case that stands out like a sore thumb when they are running or exercising. This armband has a lightweight, slim design that works well for most Smartphones and will let you carry your phone with you, without even remembering it's there.
This armband is lightweight and slim, making it perfect for carrying your phone with you when you run. Just the fact that it comes in five sizes is enough to make it worth the money you spend to purchase it. You will want to give this one a try.


Lightweight fabric
3 size options available
Durable
Affordable
Stays firmly in place
Hard to remove devices
Poor material quality
The MUV365 universal armband fits cell phones that are up to 7" in size. It is designed for men and women and is made with a lightweight fabric. It is multi-functional and comes in your choice of small, medium, and large, for the perfect fit, every day, every time. The MUV logo also lights up at night to keep you safe on those nightly runs.
Read more
There is nothing worse than an armband that feels like it's weighing you down. This armband is made out of lightweight fabric so that you will barely know it's there when you are running.
This armband is fully functional and the perfect place to keep your phone, your keys, and even your credit cards. This way, you don't have to worry about all of these things weighing you down or getting in the way when you're trying to run or exercise.
Since this armband case is lightweight, comes in three different sizes, and is multi-functional, it has certainly earned its place on this list. Add in the fact that it stays in place, instead of bunching up, slipping, and chafing your skin, and this one is a keeper for sure


Extras included
3 layers of high-quality material
Durable
Extremely affordable
Full-touch HD screen access
Hard to use the touchscreen
The Yorga running armband is designed with Apple, Yorga, and iPhone, and Samsung phones in mind. It fits most phones and has an all around headphone hole design. This armband features three layers of high-quality material, so it is durable, comfortable, and designed to stay put when you strap it on. It also features full-touch HD screen access.
Read more
Not only is this armband made of high-quality material, it is made of three layers of them for maximum comfort and durability during your run or any outdoor activity you choose to participate in.
This armband also has a hidden pocket where you can store your credit card or money during your run. It also features a slot for holding your keys. Now, you can go on your runs, confident that you can take your phone, your keys, and your money and keep them in one safe place on your person, without compromising your run.
With three layers of high-quality material to recommend it, this armband is one of the most affordable on the market today. The extras included make it well worth checking into if you wish to keep your valuables all in one place when you are out running.


Super affordable
Durable
Soft fabric
Comes with reflective borders
High-quality
Doesn't fit some Samsung devices
Breaks easily
The i2 Gear armband phone case is designed to fit some Samsung Galaxy and iPhone X Smartphones. It comes with reflective borders, a key holder, and an adjustable sports band to recommend it.
Read more
This armband has your comfort in mind and is designed with a soft, flexible material that will have you thinking it's barely there. Whether you're running, doing yoga, or lifting during a workout, this armband will keep your phone safe and snug.
This durable, soft armband comes in four different color options for you to choose from. Choose your choice of black, blue, purple, or black with a pink reflector band.
One of the least expensive armbands on our list, this one comes in four color options and is made of soft material that keeps your phone snugly by your side, during your run or workout. It is well worth the money for what you get.
Criteria Used for Evaluation

Features
This is more of a preferential option because not everybody needs to carry more than just your phone, but it is nice having the option of carrying other necessities. For features, we looked at what the armband offers you in terms of functionality. We wanted to compare and establish how durable, protective and functional the armbands actually are.
Can we stow away our phone securely but still keep phone functionality and get access to the phone to change the music or even take a call on speaker,? Do the armbands provide a suitable durable touch screen cover? What are the armbands constructed from, are they good fabrics? any ECO-friendly qualities? How durable are the fabrics and can we wash them? Will we encounter skin irritations or pinching when we wear the armbands? Do any products provide features to make us more visible on dark nights?

Size
You're going to want something that stays put while you're running so we looked for ones that will. Strap sizes, comfort, and durability. It is pointless to buy an armband only to find that it cannot fit around your arm. We looked at provisions for adjustable straps offering multi positional qualities. How secure are the straps? Are they comfortable? Do they grip nicely or too tightly and therefore creating friction and pinch?

Materials
The material is very important, you want something that will last, and not fall apart or break easily. You also want something that won't irritate your skin. The type of fabric and velcro used to make your armband cell phone case is extremely important. You want to know that the fabric won't chafe or irritate your skin and that it won't bunch up around your arm or slip down around your elbow when you are trying to run. This can easily mess up your time and break your stride. The top-rated on our list is made out of soft, strong fabrics that stretch to fit around your phone and then stay put when you are running.

Durability
We looked for strong, and dependable armbands so you wouldn't have to worry about anything bouncing around or losing something. The durability of your armband is something that you definitely want to take into consideration. The last thing you want is for your Smartphone to be bouncing around and fall out of your armband and break into a million pieces along the path you're running on. That is why the top-rated armbands in this buying guide are made of high-quality, durable, yet soft material.
Expert Interviews & Opinions
Most Important Criteria
(According to our experts opinion)
Experts Opinion
Editors Opinion
Users Opinion
By Default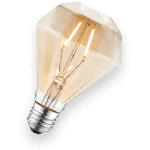 Wireless Headphones Are A Great Running Companion
If you like to listen to music while running, you might want to look into buying a pair of wireless headphones to go with your phone armband. Although the armband can usually accommodate wired headphones and earbuds better than running them from your pocket, eliminating wires entirely will vastly improve the experience.
Water Resistant Isn't Water Proof!
If any accessory designed to be used with your smart device says it is water-resistant, it doesn't mean the same thing as water-proof. Water resistant means that it can handle brief exposure to water, such as being splashed or suffering a minor spill. Water proof means that it can withstand full submergence into water for an extended period of time without sustaining any damage. Know the difference to keep your electronics working longer!
Other Factors to Consider

Value
Most of the items on this list are reasonably priced, but usually the higher the price the better the product. If you are on a budget, and sometimes even if you aren't, the price of your armband is something that you will want to take into consideration. The top-rated armbands on the list range in price from roughly $10 to around $20. Remember: the higher the quality and the more features the armband has, the pricier it will be.
Frequently Asked Questions
q:
What is a fair price to pay for an armband?
a:
As a policy, we don't equate quality to cost. We know that access and affordability aren't universal amongst runners. When it comes right down to it, you know what you are willing to pay. Find an armband that does what you need it to within your price range and go for it. The one thing that we can be confident about is our claim that there is a perfect choice for everyone, no matter the price range.
q:
Is it okay to wash armbands or will they lose water resistant qualities?
a:
When it comes to washing we always suggest reading the care instructions that commonly come with a product before doing anything. That being said, more often water resistance in these situations comes from materials and not a treatment.
If your armband has a chemical treatment then it will have specialized rules in its care instructions that you should follow.
q:
Do these bands work for purposes other than an armband?
a:
Many people wear their bands around their wrists or attached to a bag. The only thing that really important to keep in mind is the straps length is designed to fit around an arm, so if you need it for something shorter you may have to pick up a specialized band.
q:
Is my current Smartphone compatible with a running armband?
a:
Unless you are picking up a specialized armband with a sort of headphone or Bluetooth compatibility option then the only concern you should have is sizing. Most armbands will have a list of phone models they are compatible with so you should know if it works with your particular phone. If the case doesn't make this information available then we don't recommend it as a choice.
q:
Are armbands adjustable?
a:
Today, there are very few running armbands that aren't adjustable. They usually have a strip of velcro that can be adjusted, so that you can make the band as tight or as loose on your arm as you need to. The top-rated in this buying guide are usually adjustable. However, most of them also come in different sizes so that you can choose the best one for your arm size.
q:
Is it possible to use the touchscreen of my Smartphone with a running band?
a:
Most, if not all, armbands for mobile devices are designed to be used with a touch-screen. The only ones that wouldn't be compatible with this feature of your phone are ones that are faulty in design. None of the armbands on our list should have any issues with touchscreen compatibility. If you shop off our list and see that the users had issues with their touch screen then that is a phone care we recommend avoiding.
q:
Where is the best place to buy an armband?
a:
Between shopping in-store and shopping online we always recommend doing both. When you have access to the internet via a mobile device taking advantage of it while you are shopping is just the sensible thing to do. Comparing prices while still getting to hold your prospective purchase in your hand is the best of both worlds and if you have the option you should do it every time.
q:
Can you use your smartphone without taking it out of the armband?
a:
Many armbands are designed to have your phone's touch screen and other buttons be accessible to you without removing it from the safety of the case. While many have design flaws making the touch screen and these buttons not utilizable, very few of those types of those cases will be on this list. We know you want to have your music, GPS, and statistics app available at the push of a button so those are the types of cases that you will find on this list. If you choose to look elsewhere we recommend avoiding armbands that have poor accessibility reviews as the undermines the point of getting an armband.
Sources
Injinji,

Website

,
,
Daily Mile,

Website

,
,
Holster,

Article

,

Jun 02, 2015

,
Subscribe to our newsletters