Best Running Shoes For Overpronation
last updated:
Mar 05, 2020
While overpronation is not an actual injury, it can easily cause one if you don't address it—which is where the best running shoes for overpronation come into play.
So, how would you know if you are an overpronator?
Well, easy. All you have to do is stand up and look down at the inside arch of your foot. If the inner part of your foot's sole and arch doesn't touch the floor, then you are an overpronator. Another major sign that you haven't been
using the right running shoes
is that your shoes wear down quickly in certain areas because your strike is different than that of a runner who does not overpronate.
If you have no idea where to start or are just tired of buying the wrong shoes for your feet, then you will love our list of the best shoes for overpronation below!
In a Hurry? The test winner after 12 hrs of research

Asics Gel Excite 4
Why is it better?
Enough stability and support for over-pronators
High durability
Lightweight
In a
Hurry? Editors choice:

Test Winner: Asics Gel Excite 4

6
Researched Sources
2k
Reviews Considered
12
Hours Researching
15
Products Evaluated
Support
Comfort
Outsole
Responsiveness
Stability
By Default
Top 10 Overpronation Running Shoes
Criteria Used for Evaluation


Support
Overpronation is when the foot excessively rolls inwards at inappropriate times--this places too much weight on the inner side of the foot instead of on the ball of the foot. This causes destabilization that your feet will naturally try to correct on their own, which in turn affects your movement as well as your hips and knees. Overpronation makes it more difficult to propel your body forward and causes unnecessary fatigue and stress in several areas of the body.
So, over-pronating runners require additional support and good cushioning, specifically along the midsole of the foot when searching for the best running shoes for overpronation. Running shoes that feature specialized posts (areas of firmer EVA) will provide the support, stability, and additional cushioning you need. If you overpronate you will specifically need arch support on the arch side of the midsole--improper support here will lead to increased fatigue, pain, discomfort, and even injury.
Additionally, support is also found in shoes that have a supplemental heel wedge. The heel wedge provides additional cushioning and shock absorption for minimal impact during your runs. We also took into consideration the design of the heel counter, as well as the material it's composed. Many users also reported that a rigid, snug fit worked the best.


Comfort
No matter if you're looking for the best women's running shoes for overpronation or for men. Comfort by far is one the top things to consider when it comes to anything that you are wearing--whether it is a pair of running shoes, running clothes, or additional accessories or gear that you will need to carry on your person while you are running. So, as you can see, it is no surprise that we include comfort at the top of our considerations when looking for the perfect pair of running shoes for overpronation. One thing that we want to point is that it doesn't matter how comfortable your shoes are, to begin with--what matters is that you remain comfortable while you run in them. On the other hand, you also need to remember that some shoes also have a break in period that you need to get over before you experience their true comfort levels.
This is why you need to consider the fact that you overpronate--not all shoes address this issue, hence why we made our list of the top-rated running shoes for overpronation. Since this is a difficult issue to correct on your own you will find that the shoes on our list have additional foam and padding to ensure that you get the cushioning you need--which would give you the support and stability you need to correct your overpronation. Lots of the options on our list feature dual-density and tri-density foam combined with gel cushioning and compression technology to ensure that your overpronation is correct and that you can stay comfortable during each and every run.


Outsole
It is important that you have a pair of over pronation running shoes that will effectively grip the ground--whether you are running on the road or on the trail. If the outsole of the shoe doesn't have the right grip and traction you are at risk of injury--especially if you overpronate--and won't have the stability that you need. This means that you can easily roll your ankle or even skid, which can lead to injury and further issues (on top of what you are already dealing with).
Since you already are looking for a shoe that addresses overpronation, it is important that you look for outsoles that provide optimal shock absorption and protection from the impact that comes when your foot strikes the ground. This will further prevent those pesky shin splints and painful side effects that you are tired of dealing with.
The most important reason to take a good hard look at the outsole of the shoe, however, is that they often define the over all life span of the shoe. You need to make sure your outsoles are designed to take on the mileage you plan to pack on them--so if you are a long-distance runner you need to take a special look at the outsole. You will also want to make sure they can handle the terrain you plan on taking them on if you don't then they will wear down much faster than you like. The outsole is a functional part of the shoe that cannot be overlooked, so make sure to take everything into consideration--even the reviews of actual users--before making your purchase!


Responsiveness
Running shoes should help you push yourself to the limit by ensuring that you stay comfortable throughout your entire run--and you definitely don't want to feel like you are running with a lead box on your foot. This is why it is important to take a good look at the responsiveness of the shoes and whether or not it works for the distance and terrain you will be using them for. If you have ever used a pair of shoes that just were not responsive enough then you know how uncomfortable it can be--so make sure to take a close look at this factor.
We encourage to take a look at reviews by actual users to see what they have to say about the responsiveness of the shoe after long term use. Make sure it will fit your needs and without having to sacrifice too much when it comes to this feature. Yes, a lot of the shoes for overpronators gave additional features that allow them to provide adequate stability and support--but that doesn't mean you should have to settle for an uncomfortable shoe that isn't responsive.


Stability
Stability is often confused with support when they are, in fact, two completely different things. While support is important--we just talked out about it not above--stability ensures that you have the motion control you need so you don't risk falling, rolling your ankle, or losing your footing. The shoes on our list utilize different features to ensure that you get the stability--some may use a special midsole, others may have a crash pad, and others may have a specially designed footbed. It all really depends on the brand and the technology the shoe is using to ensure you get the stability that you need.
A shoe that offers great stability is able to still provide you with a good amount of responsiveness, energy return, and bounce back while also ensuring that your feet and ankles are securely supported and remain stable in your shoes while you are running. The last thing you want to do while you are out running is roll your ankle or lose your footing because you don't have the stability that your feet need. Overpronators need to specifically make sure they get the stability you need because since your feet already don't strike the ground properly, you are at a higher risk of losing your balance and adding unnecessary stress to your feet on your runs.
Expert Interviews & Opinions
Most Important Criteria
(According to our experts opinion)
Experts Opinion
Editors Opinion
Users Opinion
By Default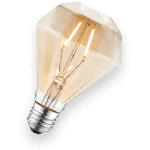 Try Correcting Overpronation First
Before you resign yourself to a life of pronation discrepancies, you should take the time to see if you can treat this condition. Talking to a physical therapist or visiting a gait analysis clinic can shed light on promising treatment methods, such as balance building exercises and muscle strength training. This can prevent you from needing to purchase special footwear and can help you to find more enjoyment in the act of running!
Balance is Key
Something that can lead to a great deal of running injuries and gait abnormalities is a lack of balance. One of the best ways to improve your running efficiency and enjoyment is to find your balance and improve it. Some excellent methods to do so include practicing physical fitness routines such as yoga and tai chi; these methods even provide secondary benefits for your flexibility and breathing.
Other Factors to Consider


Fit
Many runners don't realize that it's not so rare to have legs that aren't precisely the same length. We recommend you take these measurements and visit a Podiatrist if you believe they may be unequal. A Podiatrist will also be able to provide you with a custom heel wedge that will easily correct this problem.
If you are able to get a gait analysis of your running style it will be easier to appropriately address your overpronation. You can get this done with a Podiatrist or at a specialty sports shop--a running store will also help you find the shoe that would best address your issues as well. The right running shoe alone is a great way too correct your overpronation during your runs and will help reduce the risk of injury and prevent pain from developing.
Like all footwear, sizing also varies when it comes to running shoes. This is especially important to remember when on the hunt for best sneakers for overpronation. Make sure to take into consideration the length and width of the shoe as well as the swelling that occurs during longer runs. If you are purchasing a shoe online, make sure it has a return policy so you can try them on before fully committing to them.
No shoe lasts forever and the average lifespan for running shoes is typically between 300-500 miles. Furthermore, overpronators tend to wear out their shoes much faster, so it's important you regularly examine your shoes for excessive wear on the outsole, midsole, and upper. We also recommend you consider alternating between two pairs of running shoes so that you can extend the life of the shoe by allowing the midsole cushioning to properly recover. It's also important to note that continuing to use running shoes past their suggested mileage may increase the chance of injury.


Bottom Line
Research shows that overtraining is a common cause of muscle imbalance that may lead to overpronation. Excessive stress on your lower leg muscles, particularly the tibialis posterior which supports your arch, causes your body to produce hormones associated with over-pronation. This is due to the fact that excessive stress prevents specific muscles from doing what they are supposed to. Keep in mind that your mental endurance may outperform your physical capacity sometimes so make sure to give yourself the right amount of rest in-between long runs. Don't overdo it.
How do you know if you overpronate?
One way to find out if you overpronate is by looking at the inside arch of your foot from a standing position. If the innermost part of the sole and arch doesn't touch the floor, this means you are an overpronator.
You can also take a look at your running shoes if the inside of the sole is particularly worn down then you may need a pair of shoes designed for overpronation as well. That means you may need running shoes for pronation.
Lastly, you can do the "wet foot test" by wetting your foot and stepping on a surface that will leave an imprint--such as the pavement or a brown paper bag. Look at the shape left behind--a normal arch will shoe the heel and forefoot foot with a strip (about half the size of your foot) connecting the two. Go back and examine the shape of your foot.  If you have a flat foot, you will see that the arch of your foot has touched the pavement/paper.  A normal arch will show a heel and forefoot with a medium strip (about half the size of the foot) connecting the two. On the other hand,  If the strip is wider than half of the foot most likely over-pronate.
It's important to note that the most accurate way to find out if you overpronate is by visit a Podiatrist who will be able to perform a gait analysis on a treadmill or with force-plates. This allows him to deduce the level of your overpronation as well as pinpoint the timing of your gait cycle.
Frequently Asked Questions
q:

I overpronate but I don't have flat feet. Why is that?

a:

Overpronation may also affect those with medium to low arches as well–it isn't solely an issue for those with flat feet. if you overpronate then when you run you are placing weight on the inner edge of your foot rather than the ball of your foot. Make sure to check what type of arch you have so you can also choose a shoe with the proper arch support.
q:

My big toe gets irritated on longer runs, is this a symptom of overpronation?

a:

It could be. Runners that overpronate usually put more pressure on their first two toes when they run. However, it may just be that your toes become cramped when your feet swell during your runs. Make sure you size up a bit and ensure you are still able to wiggle your toes around after you have laced them up.
q:

Do I need to visit a podiatrist for slight discomfort?

a:

Not necessarily, many runners are able to address these issues with the right running shoe and/or by using a proper Orthotic. However, ff your discomfort increases or you think you may need a more custom shoe, insole, or heel wedge we highly recommend you visit a Podiatrist and get an expert condition regarding your specific case
q:

What type of injuries should I be concerned about if I overpronate?

a:

If you are an overpronator you are at a higher risk for certain injuries and aches and pains than neutral runners will be. This is because your feet do not strike the ground the way they should, which is what allows them to make you more prone to shin splints, bunions, and plantar fasciitis. If you overpronate your feet receive constant impact which causes these painful symptoms to flare up--and they can get pretty bad, so it is important that you use a shoe that is made to correct your overpronation.
Subscribe to our newsletters