10 Best Running Skull Caps Reviewed & Tested
last updated
May 17, 2019
If you're training in the winter (or summer for that matter) you need some good protection for your head. There are a million
hats
to choose from, including skull caps — a sleek and high performing
alternative
. The best options are made from breathable fabrics—like polyester, nylon, and spandex—that can stretch and ensure a secure fit. They work well to keep you cool and dry and they are designed to wick away
sweat
. When choosing one, look for odor resistant features (if you have
long hair
), strategic air ventilation capability, moisture-wicking fabrics, and built-in thermal heat retention capability (for colder
weather
).
In a Hurry? The test winner after 24 hrs of research

Tough Headwear Skull Cap
Why is it better?
Made from quality fabrics
Lightweight
Breathability and wick factor
Will FIT all heads
Good for all outside sports
In a
Hurry? Editors choice:

Test Winner: Tough Headwear Skull Cap

16
Researched Sources
1598
Reviews Considered
24
Hours Researching
20
Products Evaluated
Materials
Comfort
Breathability
Size
Protection
By Default
Top 10 Skull Caps
1

. Tough Headwear Skull Cap



Made from quality fabrics
Lightweight
Breathability and wick factor
Will FIT all heads
Good for all outside sports
Some runners prefer a cap which does not cover the ears
This is a great skull cap which can cover your ears, be used for running or worn under a helmet, good for skiing, snowboarding, football, riding. Nice light-weight properties, very comfortable, good stretch factor to ensure secure stable FIT, one size works for all head sizes. A top performing cap with super breathability.
Read more
About the Product:
Fits securely on all heads due to a stretchable design
Good for all outdoor sports, comfortable and light
Made from fabrics which give solid breathability
The inner lining gives light thermal retaining qualities
Made from quality fabrics; Spandex for a stretch at 11%, Polyester at 89%
High performing breathability working in conjunction with solid wick-ability
This cap can also be worn under helmets
Offered at a very affordable price



Thin yet insulates well
Comfortable
Keeps ears warm
Quality product and company
Runs small
Not as thick as pictured
Not for use in freezing temperatures
This product is designed for cyclists but is a great option for runners as well. It's thin and comfortable and covers your ears to keep them warm on cold days. Made with synthetic materials it is breathable and fleece lined for comfort. It runs small so if you have a very large head it might not be the best option for you.
Read more
Materials and Comfort
This one is made of 90% polyester and 10% spandex. This mix makes it breathable while also allowing it to fit to the users head. Customers rated it as being very comfortable, both under a helmet and on its own. The fleece lining does a good job of adding to the softness.
Breathability and Size
For a winter cap this one is quite breathable and customers were happy with this aspect of its design. One problem we encountered in our research is that it runs small and only comes in one size, so if you have a large head this might not be the best option for you.
Protection
A fleece lining helps keep you warm, but some wind still gets through. This is best for temperatures down to the mid to high 30's Fahrenheit, but if you regularly run in colder temperatures there are better options.



Extremely breathable
Unique design actively cools you down
Durable
5 different colors to choose from
This product has a unique design that helps keep you cool through evaporative cooling. It's meant for the user to get it wet before wearing and then the water keeps you cool as it slowly evaporates. Staying cool can help your performance and endurance, so this is a great option for runners and other athletes who exercise in hot weather.
Read more
Materials and Comfort
This one has a perforated mesh at the top of the cap for extra breathability that is made of 100% polyester, while the rest is made of 92% polyester and 8% spandex to give it some stretch. Users were impressed by the comfort of this product.
Breathability and Size
This one is highly breathable due to its synthetic materials and the perforated mesh at the top which really lets your head breath while wicking moisture to the outside air where it can dry naturally. Like many products of this type this one runs a bit small.
Protection
Designed for use in the heat, this option doesn't offer much in the way of a barrier against cold and wind.
Silicone sweat blocker keeps sweat out of eyes
Highly breathable
Quality product, no durability issues
This is a great option for people who sweat a lot when they run. It has a thin silicone strip on the inside that stops sweat from dripping down your forehead and into your eyes. It's also extremely breathable and lightweight.
Read more
Materials and Comfort
This product is made with Halo's special Dryline fabric which is synthetic and very breathable, also it is moisture wicking so it moves moisture from your head to the outside air where it can dry naturally. Reviewers were happy with the comfort, although those with larger heads wish it had more stretch to fit them better.
Breathability and Size
This is one of the most breathable options on our list. If you look closely at the picture you can see the perforation on the fabric that shows just how much moisture will be allowed to escape instead of being trapped next to your skin and hair. Unfortunately, this one size fits all option runs a bit small, so if you have a large head or a lot of hair this one might not be your best option.
Protection
This is designed mainly to keep the sweat out of our eyes while running in the heat, not keeping you warm when it's cold.
5

. TrailHeads Ponytail Hat




MAde for people with ponytails
Wicks away sweat
Comfortable fit
4-way stretch allows for a good fit
Universal fit can be hard for large or small heads
If you are looking for a unique cap to wear during your runs but have trouble accommodating your ponytail, then the TrailHeads Ponytail Hat is a the perfect blends of skull cap and hat that gives you a quick and easy way to keep your ponytail secure!
Read more
Materials
This unique cap is made from 88% polyester and 12% spandex and is specially designed to give you superior exceptional 4-way stretch and recovery for the perfect fit time and time again. It is also light weight and breathable and has moisture wicking properties as well!
Comfort
The TrailHeads Ponytail Hat is made with your comfort in mind and has all the features you need to stay comfortable. The ponytail hole helps you keep your hair neatly out of the way. The blend of materials will keep you cool and comfortable even on the longest of runs.
Breathability
With good air flow and moisture wicking and cooling factors you will get superior breathability and the cooling effect you want and need in a good skull cap. The tight fit and materials blend allows for superior air flow so you are cool and comfortable at all times.
Size
The TrailHeads Ponytail Hat is made in a one size fits all and our review team had little trouble getting a good fit thanks to the superior stretch and durability of the cap. Runners with smaller heads may have trouble getting a tight enough fit but most users have no issues.
Protection
If you are looking for a skull cap or hat to use on your ruins that will protect your head and your air from the effects of the wind and sun and other elements then the TrailHeads Ponytail Hat is a great choice for you to consider!
6

. Mission Multi-Cool 12 in 1



Ideal for hot weather
Deep cooling technology
Long lasting cooling
Versatile use
Affordable price
Little bit of a learning curve
Looking for a smart investment in your running gear that will serve you well and that can be used ion a variety of ways? If so, then the Mission Multi-Cool 12 in 1 head gear is a smart choice for beginners and seasoned pros alike!
Read more
Materials
This unique piece is made to be chemical-free, offers superior UPF 50 protection from the sun; helps protect you against dust, debris and wind as well! The Mission Multi-Cool 12 in 1 head gear is also made with cool technology for prolonged cooling in hot weather!
Comfort
With technology that cools up to 30 degrees below your body temperature when wet, the fabric of the Mission Multi-Cool 12 in 1 head gear is designed for comfort even in the most stifling of weather and the harshest of running conditions.
Breathability
With over a dozen ways to wear it, the Mission Multi-Cool 12 in 1 head gear piece is truly worth the investment and is growing in popularity among runners. It can be used to keep you cool and comfortable and is worn many ways to take advantage of the breathable design.
Size
With its versatile range of use and application this versatile piece is available in a one size fits all sizing. It can easily be adjusted when wearing to accommodate for larger or smaller faces and body types.
Protection
The final thing worth looking at with the Mission Multi-Cool 12 in 1 head gear is all of the ways it can protect you from environmental hazards such as sun and wind and dust. It's a great piece to have on hand and any runner would be glad to have it in their collection.
7

. French Fitness Revolution Skull Cap



Fleece lining
Heat-retaining in cooler weather
Breathability
Wickability
One size stretches to securely fit all head shapes
Some runners are not into fleece linings
This cap is great for running, cold weather sports, and football. It's also very light and nicely comfortable with a quality fleece lining. Built from stretch fabric to ensure a reliable fit and providing nice breathability, this French Fitness cap is good for warm weather but also gives thermal retention capability for cooler weather. This cap fits like a second skin giving very nice secure comfort and gives nice style.
Read more
About the Product:
Useful for all outdoor sports in warm weather or cool weather
The inner lining is fleece so you are assured skin comfort
Stretch factor ensures a secure hold and fit
Breathability performance is very good and backed up by good performing wick-ability
This cap will fit all wearers comfortably and securely
Can be washed as often as needed and it will retain fit and performance
Very affordable and a great price for a quality hat
Super lightweight
Moisture managing properties wick away sweat
4-way stretch material for a conforming fit
Produces very little drag
The fit seemed a bit short for some
Under Armour's penchant for making good quality compressive gear makes them a shoo-in in the skull cap category. Their Mesh Skullcap 2.0 does not disappoint. The Signature Moisture Transport System wicks sweat and keeps your head dry. Plus you've got 4-way stretch material fabrication that allows you to move and offers a little support. Every once in a while (especially if you size something wrong) Under Armour goes a little heavy on the compression for our taste. Not the case here. Highly recommended.
Read more
About the Product:
Fabric breakdown: 84% Polyester and 16% Elastane
Comes in 6 color options
Has an eye-catching UA design
Signature Moisture Transport System ensures you stay nice and dry
4-way stretch fabrication and ergonomic seams make for a comfortable fit
Ultra-soft on the skin, ultra-lightweight won't create even the smallest bit of drag
9

. Nike Pro Combat Hypercool




DriFit moisture wicking properties
Flat lock stitching to reduce chance of irritations
HyperCool zones for increased ventilation
A bit constrictive for some
Much like UA, skull caps are very much the territory of a company like Nike. Their flagship skull cap is called the Combat HyperCool, and it is predictably quite good. It's made from Dri-FIT fabric and comes with layered ventilation zones to make sure you stay cool and as dry as possible. This is one of the most minimalistic skulls caps out there, and it has a relatively thin construction. Despite its lack of bulk, this cap will keep you pretty warm, and you can count on it in all but the most extreme conditions. Very reasonably priced (by Nike standards): there is a lot to like about the Hypercool.
Read more
About the Product:
Made from 87% Polyester and 13% Spandex
Strategically located Nike Hypercool zones allows for unimpeded ventilation
Nike Dri-FIT Fabric makes sure that athletes stay cool, dry and comfortable at all times
Premium fit and zero distractions with
Nike Pro Combat Jock Tag for maximum brand recognition
10

. Fortree Multi-Functional Beanie Cap




Versatile design
Can be used in several ways while running
One size fits all design
Stretchy soft material is very comfortable
Reversable design with many color options
Not as thick as some
Not ideal for people with a lot of hair
If you want a running cap that will serve you well all year round no matter what run or workout plans you may have then you will want to consider the Fortree Multi-Functional Beanie Cap. It is a reliable choice that is good for beginners and pros alike!
Read more
Materials
This cap is made from materials that are perfect for a wide range of uses. It has anti-static design, is eco-friendly with its sourcing, is designed with no pilling, and it is super soft and comfortable thanks to the superior blended fabric that is used in its composition and design.
Comfort
The Fortree Multi-Functional Beanie Cap is mads for optimal comfort with its soft fabrication and its reversable design. These caps are made to be used in warm or cool weather and can be a great addition to your running and workout gear!
Breathability
While these are a thicker cap than many of the others on this list it still has a good degree of breathability which makes it great for many different uses and applications. There is enough air flow to keep you cool but it is thick enough to trap heat in cooler weather.
Size
The Fortree Multi-Functional Beanie Cap is made in a one size fits all design and thanks to being very stretchy and flexible it is easy to get a fit that is just right for you! Individuals with overly large or small heads may have some issues but not many have been reported.
Protection
When you want a basic running skull cap or beanie cap to protect your head while you are out for a run then the Fortree Multi-Functional Beanie Cap is a very affordable and practical option to consider. It's nothing overly fancy but does its job and does it very well!
Criteria Used for Evaluation


Materials
The material that is used in making any valuable item should be one that can easily tap out moisture leaving you dry and well, by so doing it will increase the level of comfort once you have the item on, in this case ,you will need a material that will be stretchy enough to give you a snug fit and also one that can guarantee moisture tapping in case it is during the sunny season, you also need to ensure that the material selected has SPF that can protect against harmful rays of UV. Your head is just as important as the rest of your body and by having it well-protected means you are taking well care of yourself. Material Is one of the major factors that one has to look into when buying an item, materials are different and they both play very different functions, They also vary in prices and quality; ensure you are through with this so as to be satisfied and safe.


Comfort
This is what everyone looks for on a daily basis. Putting on something that can guarantee comfort is a step closer to a healthy mind. Comfort relates to the material in question and the quality, as well as the inseam used to make the said item, if the item made, is of great quality and material it is more likely that the comfort of that item will be great. The skull caps are made of materials that ensure they are comfortable on the head as they are used to provide protection. The great fit will also bring comfort in place, ensure that you get what is right for you. The materials that the skull caps are made of mostly expand and contract depending on the weather and situation at hand.


Breathability
This factor is relative to material, you need to get a material that will be able to provide you with great ventilation since skull caps are made for that purpose to protect your head and that means even during sunny days they need to be able to tap out moisture leaving you dry and cool all day, a material that will only protect from sun is not enough you will need one that will be able to deal with your sweat to give you a comfortable experience and skull cap does that. Make sure that you try it on when at the store and never feel shy to ask questions before finally buying it as the more questions you ask the better chances of getting the right thing.


Size
This factor here is one of the major things that one must consider when making a purchase as failure to do so might result in disappointments. We also like to inform our clients in terms of size ensure that you buy it in a store that you can always return if need be but to avoid all that in the first place just make sure you try it on first before the final say, as this is a way to know if it will fit perfectly. The size of any wearable matters; if it didn't, it wouldn't be here as a factor. You need to pay great attention to the fact that the size of any wearables will either make you comfortable or uncomfortable. it is you to decide which side you fall in, just like any other cap you need to pick the size that gives you a snug fit as that will make sure you are well taken care of and it won't be small either loose on your head.


Protection
Have the best protection by putting these caps on. Unlike ordinary caps that just protect from sun, these ones do a double job to ensure you are well taken care of to the end. That is why we were eager to introduce you to these caps as we are sure any runner has the encounter of going in places that might be risky, and they also fall from time to time, so these caps will provide protection from falling. The primary reason why they are called skull caps is to protect your skull from injuries that might arise when you fall or when hit; they are made of materials that get rigid and tough when you have tension or pressure. They are also made of gel pads that help anytime pressure is applied to them by forming a protective layer that will ensure that they reduce the injuries that might have raised from the process.
Expert Interviews & Opinions
Most Important Criteria
(According to our experts opinion)
Experts Opinion
Editors Opinion
Users Opinion
By Default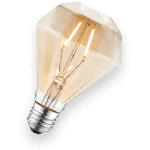 Hair Up or Down?
If you have long hair, finding a place to fit it while wearing a skull cap or beanie can be a challenge. For most of these tight-fitting skull caps, you will likely want to keep your hair down and brushed behind your ears. It may be possible to tie your hair up into a bun for some larger versions but this will increase the likelihood of sweat and "hat hair," in addition to giving you the appearance of a strange bulge on the back of your head while wearing it.
Be Mindful of Allergies
Although they are rare, some individuals may suffer from an allergic reaction when they come into contact with some of the textiles used to make these beanies and skull caps. In particular, wool is a common allergenic material, although polyester and nylon can potentially trigger a reaction as well. If your head feels itchy or your scalp turns red and uncomfortably warm, you may be suffering from such a reaction.
Other Factors to Consider


Durability
Is there anyone out there that doesn't value items that last long? Well we do not, we try our best to ensure that what we put on the list is durable as the durability of any item is key. Durability is brought in the picture when the material quality is right, also durability can be achieved by taking great care of what you own, by making sure that you give yourself the allowance to visit the stores. Skull caps are made of great materials and by so doing they are able to last long if well taken care of. Ensure that you maintain the cap well, follow the washing instructions and making sure that you get it all sorted out in a great manner.


Style
This is decided by the individual as different styles and designs are appreciated by different people. Luckily the skull caps manufacturers had everyone in mind, they have been able to meet everyone's need to their best. With the rise in the fashion industry in the world, it is no doubt that the skull caps haven't been left behind with their designs. We have been able to look into depth the different styles that would suit anyone and tried to incorporate them into our list too. People with different taste are able to be satisfied, apart from that skull caps can be worn when chilling on weekends with friends and this is one of the reasons why you need to own one.
Frequently Asked Questions
q:

Why are these caps important to own?

a:

The caps are very vital to have especially if you are an athlete as they act as protective gear against UV rays and against injuries that might arise. Having this in your closet makes you come out as someone who has a deep sense of fashion too as you can rock them on weekends with your pals.
q:

Which is the best size to buy?

a:

The best size to buy is always the one that gives you a snug fit and not a tight one or loose one, since fit determines your comfort after putting the cap on, do not think twice in making sure you get the right size, do not think of getting the best style if the fit is not right either.
q:

Is the whole cap covered in gel pads?

a:

Not really, if that was to be the case then you could suffocate your head in there, they are located evenly on the areas that they can easily protect someone in case of an injury. The gel pads are a significant feature of the skull caps.
q:

How do I wash my skull cap?

a:

Most skull caps can be used in the machine, but before you assume that to be the case we would advise you to go in depth and check the instructions given on how to maintain it, which type of water to use and detergents, having the right maintenance procedure can give the clothe a guarantee of long-lasting.
q:

Do the skull caps wick away sweat?

a:

Yes they do, they are made with materials that will help tap out excess moisture from your head leaving you cool and dry, most of them if not all have this property of keeping moisture out to prevent sweating that can be very uncomfortable.
Subscribe to our newsletters