Best Salomon Trail Running Shoes Compared & Tested
last updated
Nov 09, 2018
Running on mountains, trails, and outdoor terrain means you will encounter challenging surfaces that constantly change and can wear down your shoes over time. For this type of trail running, you need shoes that provide you with adequate protection, stability and enable you to perform to the best of your ability.
The best Salomon trail running shoes do just that. Salomon does extensive in-depth research and conducts testing on their high performing shoes. This allows them to produce shoes that will help you perform to the best of your ability as well as keep you comfortable and stable at all times. While you might not see every trail runner out there rocking Salomons, you will find that some of the most dedicated trail runners have come to love and trust and this brand.
Here you will find the top 10 Best Salomon trail running shoes currently available this year. We hope you find our list helpful in finding your next pair of trail
running shoes
.
10
Researched Sources
1.7
Reviews Considered
13
Hours Researching
30
Products Evaluated
Comfort
Durability
Traction
Value
By Default
In Depth Review Top 10
Speedcross 4
Sense Ride
Sense Pro 2
Wings Flyte 2 GTX
Sense Mantra 3
Fellraiser
X-Mission 3
S-Lab Speed 2
Snowcross 2 CSWP
X-Scream
Table of contents
Criteria Used for Evaluation
Expert Interviews & Opinions
Other Factors to Consider
Frequently Asked Questions
Sources
Our Favorite Picks

Rubber toe cap for protection
Ortholite insole
Debris and water resistant upper/mesh ventilation
Unparalleled grip
Synthetic lightweight/strong
Some testers found that the sizes ran small
Considered by some the gold standard of the trail running market, the Speed Cross from Salomon is an extremely high quality, versatile, and dependable trail running shoe. These shoes are built for action with plentiful tread, and a debris resistant upper. When your run or hike takes you deep into the bush these will be there to back you up every step of the way.
Read more
Comfort
The lacing system on these shoes is a little unconventional, using quick lace cinching laces, but this unique lacing system helps to add great midfoot support. They are super lightweight and have EVA cushioning in the midsole. The anti-debris mesh keeps out the muck while providing breathable padding.
Durability
The intense outsole lugs offer excellent traction, using contragrip materials for great hold even in wet conditions. This helps lend long-term support and durability to these shoes. They're sure to hold up even against the roughest terrain.
Price
Depending on size and color, these could definitely do a decent amount of damage to your wallet. However, the quality and stability they offer to frequent trail runners are incredible and if you like to hit the trails these may be worth the initial investment.

Breathable mesh
Contragrip traction
High-rebound midsole
Lightweight cushion
Ortholite sockliner and foam
EVA heel cup
QuickLace system
Some users said they had issues with stability and rolling their ankles in these shoes
The Salomon Sense Ride trail running shoes are comfortable and provide adequate protection, grip, and stability. They are specifically designed for easy trail running and a great option for those of you who love running on trails without veering off.
Read more
Comfort
These shoes offer a wide toe box and allow for a custom fit. Their Endofit and Sensefit technology hugs and secures your foot to keep you stable during your runs. They also use a high rebound midsole combined with lightweight cushioning to provide shock absorption and increase responsiveness. They also utilize an Orhtalite sockliner to provide cushioning and mesh to increase breathability.
Durability
These shoes are also durable and made of high-quality materials. They feature Premium Wet Traction Contragrip outsoles so you get adequate traction and provide you with stability during your complicated trail runs. These shoes are built to last and take on whatever comes their way.
Price
At their lowest price, these shoes are fairly affordable in comparison to other quality trail runners. Their cost can fluctuate pretty wildly, however. If you shop around, you could easily find a pair with a reasonable price tag and get a little more value out of these shoes.

Wide toe box
Provide stability and support
Comfortable
Ortholite sockliner
Secure foot with thick lugs
Lightweight midsole foam
Easy-pull lace system
Not cushioned enough for some users
The Salomon Sense Pro 2 are great trail running shoes that provide runners with stability, support, and comfort. They are designed to help you increase your speed while also helping you perform to the best of your ability while out on the trails.
Read more
Comfort
These shoes are minimalistic and designed for speed. They are best for easy trails to help you increase your speed and performance in preparation for the more difficult trails you may want to tackle. The utilize breathable mesh and provide a secure fit during your runs. They have a firm feel for those of you who like to feel the ground and like a more natural running movement.
Durability
These shoes are also highly durable and made of high-quality materials. However, since they are not best for mud since they are minimally lugged--but work great on rocky and inconsistent terrain.
Price
These shoes are moderately priced and a great investment.


High-quality materials and construction, long lifespan
Durable chassis
Many stylized color options
Contagrip outsole
Stability is great for runners with ankle issues
Anti-debris mesh
Removable insole
Some testers had a harder time learning how to use the quick lace system
This is the Gore-Tex model of their popular Flyte 2. Great amount of cushioning makes this a solid selection. Designed with a downhill control system that involves advanced lug geometry to keep you stable, testers felt like they were "superglued" to the terrain.
Read more
Comfort
Synthetic overlays pair with the Quicklace system to offer a little extra midfoot support while lightweight cushioning pads out the midsole. The uppers are made from a light yet durable mesh material that helps with ventilation and makes for a breathable running shoe.
Durability
Outsole lugs with high-stability wet traction control keep you on your feet and on the trails. The durable contragrip rubber sole combines well with the water-proof Gore-Tex design, helping to stand up to and keep out the elements.
Price
These shoes are a little pricey, but compared to other price ranges this one is a little more predictable with only about 20$ difference between the highest and lowest available prices.


Has the responsiveness of a lighter shoe
Handles well on any terrain
Minimalist design
Synthetic Toe Cap – keep your feet well protected
Quicklace system for a snug fit
These start out pretty stiff
The Sense Mantra 3 has the look of a regular running shoe, low profile, with the assurance of speed. A sleek trimmed down design provides just enough grip and support to help you fly on the trail. If a small bump in performance is what you seek these shoes might just add the extra bounce to your step.
Read more
Comfort
This shoe is a good middle ground between road running and trail running, giving you a flexible stride with lightweight mesh and a supportive Quicklace system. The lace eyelets are meant to be friction-less, allowing for easy-on, easy-off motion.
Durability
The contragrip outsoles will give you a good grip while remaining flexible. This sturdy rubber will give a great lifespan to your shoes which is only improved by the ProFeel protective film. They aren't waterproof, but they are well suited for most trails.
Price
Although the price range varies quite a bit, these shoes have a price tag that is typical of most Salomon runners. If you shop conscientiously, you could easily find a pair that doesn't break the bank.


Ultra-lightweight
OrthoLite sockliner to reduce friction
Fast-drying synthetic material
Highly supportive
Great traction with Contragrip lugs
Color choices are limited
One of the most affordable Salomon's on the market, the Fellraiser has all the classic features of a great Salomon running shoe with a slightly lower ticket cost. They're very attractive, well-fitted, and responsive. If you're looking for a daily trainer to run into the ground look no further.
Read more
Comfort
The Quicklace system combines with the synthetic overlays for a little more midfoot support. The midsole has supportive yet lightweight EVA cushioning. The uppers are a durable mesh material that allows for breathability and the Ortholite sockliner makes for a comfortable layer against your foot.
Durability
The contragrip rubber sole is durable and has molded lugs to offer even more traction. The EVA footbed matches the EVA molded heel cup and holds up well against high-impact activity over time.
Price
Maybe just a little spendy, these shoes could go either way for runners shopping with a budget. It's definitely worth looking for any deals or colors that may be on the lower end of the price range.

Durable synthetic overlay
Breathable mesh uppers
Protective
Comfortable
Quicklace system
EVA midsole
Secure fit
Contragrip traction outsole
Good shock absorption and responsive stride
Not as stable on harder trails or off trails
The X-Mission 3 trail running shoes are highly durable shoes that provide adequate protection, stability, and comfort on the unpredictable terrain you often find on trails.
Read more
Comfort
These shoes provide optimal comfort breathability for all trail runners out there. These shoes use 3d mesh material to provide ventilation and breathability while also protecting any debris from entering your shoes during your runs. These shoes also feature Sensi-fit construction to provide a secure and comfortable fit during all of your runs.
Durability
These shoes are highly durable and feature a rubber contragrip sole that will give you plenty of traction on the trail. The Quicklace system allows for easy on and off wear, adding to the durability of the laces themselves with a snug and secure fit.
Price
The X-mission 3 are in a price range you would expect from Salomon, but may be just a little bit cheaper than some other models.
Contragrip outsole with traction lugs
Ortholite sockliner
Breathable footwrapping
Molded EVA footbed
Quicklace system
Sensifit midfoot support
Anti-debris mesh padding
Some users preferred the fit and performance of the original S-lab Speed
The S-Lab Speed 2 trail running shoes are designed for speed, just like their name suggests. They help you increase your speed on trails, while also keeping your feet comfortable, stable, and well ventilated. They will help you improve your overall performance and encourage you to push yourself to the limit.
Read more
Comfort
These shoes are designed to provide you with flexibility as well as a secure and custom fit--thanks to the Endofit and Sensofit technologies they employ. They also provide runners with adequate cushioning and maintains their overall comfort levels during their runs.
Durability
These shoes are highly durable and made of high-quality materials. They utilize Contragrip technology to optimal you with otpimal traction and grip--so you can take on those hardcore trails.
Price
These shoes come at a moderate price and come highly rated by many other trail runners.
Extremely stable footing with Contragrip sole
Comfortable EVA midsole
Shaped footbed
Built-in gaiter and ripstop uppers
Very waterproof
Mud protection
Protective toe cap
The Snowcross 2 is the perfect shoe for situations fitting its name. It delivers unparalleled performance in two specific aspects: grip and waterproofing. The Snowcross 2's design can make you feel confident with each step you firmly plant.
Read more
Comfort
Not only are the Snowcross 2 one of the most stable shoes you can buy on this list, providing both footing and ankle support, but they are also incredibly comfortable. The Snowcross 2 is guaranteed to keep your foot dry no matter the weather.
Durability
The Salomon Snowcross 2 have no reported issues with long-term durability or their overall quality and tend to reflect the standards of the Salomon line.
Price
Salomon sells the Snowcross 2 for a notably high price but the quality of this shoe's performance in it's intended environment makes it well worth it if you absolutely need the ability to run in the snow and wet.
Ergonomically contoured footliner
EVA injected midsole
Covered tongue
Protective toe cap
Supportive and flexible, high-end performance
Versatile
A great crossover shoe for the runner who enjoys urban environments as much as the mountains. This shoe does a brilliant job of striking the balance between plush cushioning and lean traction. The result is a dynamic ride that will keep your feet in good shape regardless of the terrain.
Read more
Comfort
Packed with Salomon tech, these shoes have a Quicklace system that makes them easy to slip on and off and keeps them snug against your feet. The midsole is comfortable molded EVA and you can really feel the Sensifit comfort.
Durability
The durable, rubber contragrip outsole has shaped lugs that give you traction even in wet conditions. The protective TPU toe cap does more than just protect your foot, it helps protect the integrity of the shoe's forefoot.
Price
These come with a price tag comparable to the other shoes on our list and also has the features to match for great value.
Criteria Used for Evaluation

Comfort
There's a good reason why many avid trail runners that use Salomon footwear continue to come back to t[infographic][infographic]he brand time and time again.
There are plenty of great features in each Salomon shoe that make for great comfort, some of which are specific to shoes of this brand. Take, for example, the Sensifit midfoot support. This feature adds snug hold across the midfoot because of the way that the shoe overlays interact with the Quicklace system that is typical of Salomon shoes. Many of these shoes also have things like EVA injected midsoles and heel caps, protective toe caps, Ortholite sockliners and footbeds, and breathable mesh uppers, all of which bring a lot to the table in terms of comfort.

Durability
When you want a trail runner that can run on wet, loose stones and keep you stable and sure-footed, you can count on the Salomon brand to come through and pass the test with flying colors. While we are sure that no matter which model you choose, we know that you are sure to get their trademark rugged and dependable feel that Salomon's are well known for.
Are you a weekend runner, or will you be hitting the trails for back-to-back days? According to real-world testers that ran in wet and soggy conditions for more than one day in a row, you're going to want to consider an additional pair of outdoor waterproof running shoes. This is because allowing time for your footwear to air dry is essential to maintaining a comfortable run every time. Remember that no matter what type of running you are doing, a solid rotation of running shoes helps to increase the durability and integrity of your footwear. All cushioning and supportive materials whether they are foam, gels, or composites, require time to "spring back". Which is why a good rotation of trail runners is always a good idea.
Even though you can expect these shoes to hold up over time it is still important to be aware of when to replace your runners. While typical running shoes have a lifespan of three hundred to five hundred miles, this does not apply to trail running shoes. For this specialized footwear, you need to be your best advocate. It can be tricky because they stay in relatively good shape, but it's essential that you keep some sort of a check on the number of miles and hours that you put on your trail runners.

Traction
Trails are full of uneven terrain and debris. Add to this inclines and changes in the ground (from dirt to leaf-covered, etc), you will definitely need a shoe that offers superior traction. The shoes on our list have outsoles with plenty of lugs and extra sticky rubber outsoles to keep you stable while tackling your local trails. This can be a huge advantage when it comes to durability because a solid outsole can make a world of difference when it comes to a shoe's trail life.

Value
Even with higher than average prices, countless positive reviews boast about users being on their third or fourth pair, with no intention of trying any other brand. No matter the price, these shoes have a great cost-to-value ratio.
While Solomon is known to be a top name in the trail running world, we know that they can be pricey as well. This is why we made a strong effort to bring a selection of top-notch models that fit into every reader's budget. Additionally, working with an Internet-commerce powerhouse like Amazon.com gives us the freedom to offer these Salomon models at their absolute lowest price to give our readers the best deal possible. No outrageous markup like outdoor specialty stores, and no shady business practices like online auction re-sellers. This all adds up to the absolute best value for your hard earned dollar.
Expert Interviews & Opinions
I go with Salomon's Sense Ride.
I have run in so many trail shoes. Since I am trying to avoid injury, drop is important to me. These shoes have an 8mm drop. They have great cushioning and great tread. I run a variety of terrain including very rocky sections of trails with scree. These shoes hold up on the tough terrain. they also have draw laces which make for ease of taking shoes on and off. small pockets at the tongue hold the laces and also have a little extra room for snack size Starbursts, should you need a place to carry your extra sugar.
Most Important Criteria
(According to our experts opinion)
Experts Opinion
Editors Opinion
Users Opinion
By Default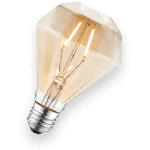 Know Your Feet Before Picking a Shoe
Many people tend to purchase a pair of trail shoes based on color and brand, which can be important aspects. However, it's important to understand your feet and what they need for maximum comfort. For example, if you know that you need some extra padding/cushioning or even arch support, make sure to find a pair of trail shoes that offer those features! Additionally, before purchasing a pair, always measure your feet. Make sure that you are purchasing the right size!
Read Those Reviews!
If you are in the market for a pair of Salomon shoes, you know that this brand is quite impressive. Experts and professionals actively use and promote this brand. With that being said, just because of this, you should not turn a blind eye to the customer reviews. Take the time to read those reviews and see what other trail runners are saying. You might find valuable information there regarding sizing, durability, or the overall comfort of the footbed. Whatever the case may be, take the extra time to ensure your comfort and peace of mind.
Other Factors to Consider

Weather Resistance
It's well known that the great outdoors always comes with the possibility of water. With rain from above and puddles from below, there is no shortage of the ways Mother Nature can surprise you when you least expect it. This is why we wanted to make sure that our selections were capable of sloshing through mud and splashing in puddles all while leaving your feet nice and dry. Testers reported how these trail runners kept the water out while still maintaining the breathability that this company is known for.
While it's common knowledge that running shoes constructed with Gore-Tex should be significantly more waterproof; it's just as important as how it's implemented. It's more than simply contracting footwear from the material. In addition, if you want the Gore-Tex to remain breathable as moisture passes through the fabric, you have to have experience working with the design. We made sure we listened to real-world users and what they had to say about the Gore-Tex used in their pair. Testers found that even on warm outings, they felt the difference in the evaporation rate of perspiration while keeping water out. This demonstrates that the application of the material is placed in strategic problem zones. A Gore-Tex upper is your first line of defense against water, and it helps that it doesn't sacrifice anything in terms of ventilation and temperature control.

Overall Fit
When considering your trail runner, it's a good idea to select a pair that most closely matches your standard running shoe. For example, if you typically enjoy running in a cushioned running shoe, look for that same quality in your new Salomon's. Our buying guide makes sure to note which models offer different amounts of cushioning and stability. Keep in mind that most waterproof running shoes will always be a little tighter on their uppers because of materials like Gore-Tex and special lacing systems. Don't be discouraged if you select a pair that doesn't fit just right on your first attempt. Keep going a size up or down until you find what's right for you.

Style
In case you haven't noticed, Salomon's shoes come in some pretty flashy looks and styles. Our buying guide is jam-packed with their latest offerings that will keep you looking good while you're out on the trail. Just because you're planning on getting them dirty, it doesn't mean that you can have a great looking piece of outdoor trail running equipment. If you're looking for more low-key color options, don't worry. Just click over to Amazon where they have a wide variety of color options to match every style.
Frequently Asked Questions
q:
How are Salomon trail runners different from the rest?
a:
Salomon is a brand dedicated to outdoor running. Whether you are are hitting your favorite trails for the day, packing the camp stove for a weekend excursion, or throwing on a GPS watch and heading out into the wilderness, the shoe runner after runner have learned they can rely on is Salomon. There are simply few others that can measure up when you are looking for a rugged outdoor shoe. Salomon is designed to tackle the elements head on as well as be durable enough to outlast other shoes that claim to do the same, this is what separates this brand from the rest of the running.
q:
Sometimes waterproof shoes give me some skin irritation, but I still need to use them when I trail run. How can I get through the run without giving up my waterproof shoes?
a:
Sometimes waterproof material doesn't breath like it should, or something about it simply irritates your skin in particular. One way or the other our recommendation is the same, Leukotape, or other sports tape, will do you wonders. The same method that can be used to prevent other skin irritation such as blisters will also work to save your feet from possible aggravating of the skin caused by waterproofing.
q:
What kind of maintenance can I expect to provide for my Salomon trail running shoes?
a:
The first and foremost thing we recommend every time when it comes to maintenance is checking the care instructions. Most products will have care instructions included with the package or on the tag and it is important to the items overall maintenance to follow them. Other than that we suggest giving your shoes a wipe down after every run or so since chances are you will be using them on dirty, muddy terrain. We also suggest removing wet shoes laces post run to allow for easier drying. These couple of easy steps, and following the care instructions, we lead to better looking and longer lasting running shoes.
q:
Do these shoes work with any laces?
a:
When it comes to lace selection what you need to pay attention to is the size of the shoe's eyelet. If you can fir the lace through the eyelet, then you can technically use it. Though it should be noted that some shoes are designed to be used with particular laces for purposes of fit and durability. So it may not be wise to stray too far from the shoes intended lacing style.
q:
What are the advantages of a shoe with a rock plate?
a:
Shoes meant for the trail are much more oriented towards protection than other styles of running shoe. The obstacles you will encounter on trails are altogether different and more threatening in there own way. Rock plates are one of those design aspects seen in trail shoes for just such a reason. A rock plate is a solid piece of material placed in the sole to keep it rigid in the event you step on a rock. If your sole is too flexible then you are likely to suffer inhibiting pain or injury but a rock plate will prevent this sort of unfortunate occurrence. A rock plate will make your shoe more rigid but still comes highly recommended if you frequent more rugged trails.
Subscribe to our newsletters