Best Supportive Running Shoes Reviewed & Tested
last updated
Sep 19, 2019
Being a runner opens you up to a different kind of awareness. You have to consider things that just won't cross most people's minds, such as what sort of terrain is beneath your
feet
, what your shoes are made out of, and, especially for the consideration of this article, quirks in your gait. Having an issue with stability or
pronation
is a common problem that many people only become conscious of once they start running more. Below you can discover the wide variety of shoes we have selected that suit a wide variety of
needs
– we are confident that one of the excellent stability running shoes on this list will be able to help you.
In a Hurry? The test winner after 12 hrs of research

Asics Gel Kayano 24
Why is it better?
Extra cushioning for shock absorption
Higher sides to keep heels secure
High durability for long runs
Large exoskeleton clutching system on the heel
In a
Hurry? Editors choice:

Test Winner: Asics Gel Kayano 24

20
Researched Sources
10
Reviews Considered
12
Hours Researching
12
Products Evaluated
Responsiveness
Stability
Durability
Breathability
Flexibility
By Default
10 Best Stability Running Shoes
Extra cushioning for shock absorption
Higher sides to keep heels secure
High durability for long runs
Large exoskeleton clutching system on the heel
Rather expensive
Still runs somewhat small - order up 1/2 size
The 24th edition of the Asics Gel Kayano supportive running shoes has improved stability and a very nice addition of quality cushions. You will enjoy the upper part of the shoe that provides a nice fit. If you are a person who has specific limitations or physical issues such as overpronation, then this is the sneaker for you. These will cuddle your feet with supreme softness. The stats for this option are a heel drop of 10 mm and the weight comes in at around 11.5Oz.
Read more
Comfort/Stability
Of all the reviews we researched on this shoe, this option was by far the most praised for comfort. The cushioning is top of the line and this model is also extra stable. This is the newer version, and not too much was altered from the 23 model with the exception of an improved toebox and additional wiggle room. With this brand, it is always advisable to order up half a size due to them running small.
Quality/Durability
Durability is a definite strength with these sneakers. You will be hard pressed to find anyone complaining about how these hold up to rigorous use. If you do, however, those reviews will be few and far between.
Cost and Value
These Kayano shoes from Asics are some of the best if you are looking for stability. It's certainly more expensive to pick up a pair of these running shoes than the average pair. However, runners who want this high-level quality, stability and overall superb caliber will get their money's worth with this option.
2

. Mizuno Wave Inspire 13
Great cushioning
Lightweight
Well-structured heel
The structure will fix a number of gait issues
High durability
Very affordable
The idea of the Wave Inspire 13 is that of a wave - energy is concentrated in the impact and spread out evenly as we work through each stride. As one of the best stability running shoes in the market with loyal customers, the 13 version of Wave Inspire from Mizuno still has the usual Mizuno design. It is a hulking stability shoe that feels surprisingly lightweight on the foot.
Read more
Comfort/Stability
The Wave Inspire 13s are heavily reviewed and widely praised for the comfort and stability they provide. One customer reported they are a "great shoe for the heavy and overpronator." The structure of the shoe is attested to fix the form of flat-footed runners. The shoe weighs in at 11oz, nearly half an ounce heavier than the previous version, but the weight difference is hardly noticeable. Blown rubber on the forefoot gives lightweight plush cushioning to make you land on your forefoot with the wave system translating into even energy when you lift back up.
Quality/Durability
The tough durability of these supportive running shoes can seem to be an issue for some runners. A few reviews claimed it took about 50 miles to finally break in the shoes. The heel of the shoe is incredibly sturdy and keeps the heel locked in place while giving impeccable control.
Cost and Value
The Wave Inspire 13s can be very affordable. It offers great value to potential buyers. There is a low stability construction with a nice amount of midsole cushion for wearers who need a bit of control without a stiff medial post. They're a good shoe for your average mild overpronator and are priced accordingly. The breaking in period might scare some runners away, but reviewers who liked the shoe felt the breaking in period was a small price to pay for an overall solid shoe.
3

. Mizuno Men's Wave Rider 20
A snug fit
Ample cushion
Great stability
Low 4mm drop
Minimalist-like shoe
It is lightweight
Very affordable
Takes some time to get used to low drop
The Mizuno Men's Wave Rider 20 is among the best shoes we have found when it comes to being well-cushioned with a snug upper design and supportive sole and inlay for runners that require some motion control. It is a shoe that is designed to provide support and stability for runners of all skill level. Whether you need a training shoe a race shoe, a track and trail shoe, or just a basic workout shoe, the Mizuno Men's Wave Rider 20 is a great choice! It will keep you going in comfort ad style and will make it easier to look and feel your best while you are out on your runs.
Read more
Comfort/Stability
Reviewers seem to love the Mizuno Men's Wave Rider 20 and have raved about the support these stability running shoes offer. This is especially true for heavier people with overpronation or who have other problems such as high arches and achy feet. With a strong outsole and a supporting insole, these shoes can handle the repeated beating of pounding pavement and multi-terrain runs. They provide stability to keep you on your feet and to avoid injuries while you are out on your runs. No running shoe is much good to a runner if their feet are sore and achy after a run. Thankfully, that is not something you have to worry about with the Mizuno Men's Wave Rider 20!
Quality/Durability
The Mizuno Men's Wave Rider 20 is great for running on the road as well as on the trail or a multi-terrain race. With good care, these shoes will withstand many miles - and we have reviews to prove it! It is made to last and will serve you well even on the longest of races or the most challenging of training days. Whether you are new to the hobby or running or you are a pro who has been running marathons and triathlons for years, these are a wonderfully durable brad that will serve you well and meet all of your running needs.
Cost and Value
These supportive running shoes are mid-range for most runners- costing more than generic sneakers but offering so much in return that they are well worth the initial investment. These are a fast shoe, perfect for running and races and will help you get that extra mile behind you and will let you shave off those seconds and minutes from your race times. They are designed to encourage faster foot falls and will enhance your running performance, which is a major plus for many runners just like you.
Average stability and cushioning
Stylish with sleek design
Impressive lacing style
Runs 1/2 size to whole size small
Asics is a very well-known shoe brand and it is respected among runners for their commitment to quality. They are known for making a variety of stability shoes and the Asics Gel-Kayano 19 is just another great example of superior design and craftsmanship for runner shoes. Asics is one of the best sellers in running shoes overall with the Asics Gel-Kayano 19 being an example of how a shoe can be beautifully while also providing superior support, stability, comfort, and durability. This is the best choice for runners who are moderate overpronators or who need a little more cushioning in the sole and more support on the top and sides. The Asics Gel-Kayano 19 is designed to support the foot and reduce strain on the knee or ankles. The shoe has an average weight of 11 oz., with a heel drop of 10mm.
Read more
Comfort/Stability
Asics has been designing running shoes for decades and their commitment to quality and excellence is easy to see with the Asics Gel-Kayano 19. Runners will feel as though every step of their exercise session is being guided with military precision and the finest of support systems. Whether you need a pair of running shoes for your normal workout routine, to train for a big race, or to carry you through on race day, the Asics Gel-Kayano 19 is an option you do not want to miss out on! Many users reported less foot and leg pain and strain during and immediately after an intense run when wearing these shoes.
Quality/Durability
With many raving reviews of these shoes, most reported that the Asics Gel-Kayano 19 is of a very durable style and design. If they are used on rough terrain they are bound to wear out faster. But if you're a road runner you should have no issues with keeping these shoes intact. They support your feet, are reportedly good for shock absorption and help improve overall performance for many runners.
Cost and Value
As usual, Asics makes an affordable shoe that is well worth the investment. Take note, these shoes do run small so order up one half or a whole size to avoid having to return them and order another pair. Asics does have wonderful customer service though and can work with you to get the right size so you can hit the trail and get back to what you love doing- running! Try the Asics Gel-Kayano 19 for yourself and see the difference first hand!
The Dual-density EVA midsole offers responsive cushioning
The upper has decent breathability
Saucony's PowerGrid full length cushioning and SRC impact zone give great comfort and protection from impact
The outsole contains sections of XT-900 carbon rubber for added durability
The fit seems to be slightly different from the previous versions - order up a size
The Saucony company has been running strong since 1898 when two young men started the business in Kutztown, Pennsylvania, USA. By 1910 they were turning out 800 pairs of shoes a day from their modest two-story factory. As Olympic athletes worldwide became more serious about running, Saucony set out to create a high-quality running shoe. After multiple Olympic athletes won marathons with Saucony supportive running shoes on their feet, the company could finally declare themselves successful. The Saucony Guide 10 is a durable and responsive option with long-lasting comfort and great support for a daily running shoe.
Read more
Comfort/Stability
The SSL EVA of the 10 has been modified to provide a more consistent underfoot. Reviews called the 10 a very stable shoe with high cushioning and perfect for mid to long distance runs. The 8mm drop allows for a smooth transition and will propel runners onto the ball of their foot and into their next stride. The Chevron shaped outsole gives more contact with the ground for better traction while the deep grooves give a surprising amount of flexibility - according to reviews. One stability update from the 9 - the outsole rubber pattern has eliminated the decoupled areas along the medial and heel area, which by design, should provide better stability to the medial side. One downside we've noticed in our research was the fit of the upper. It seems to be tighter than past version of this shoe. While some people are okay with this, others found the problem fixed after a few runs when the shoes broke in. Keep this in mind when you're buying this pair of shoes.
Quality/Durability
The durability issue with these shoes is in relation to the sizing issue. When runners ordered their normal size, their feet rubbed and wore holes inside the shoe. If you order up 1/2 size or a whole size, you shouldn't have issues with wearing inside the shoe. Other than this issue, the outsole seems to hold up quite well.
Cost
These shoes can be very affordable when you look to find yourself a good deal. And you bet they are out there. From a reputable company, this sneaker is top notch and will have a long lifespan for you.
6

. Brooks Adrenaline GTS 17
Go-To Shoe for overpronators
Full-Length Segmented Crash Pad adapts to each stride
Progressive Diagonal Roll Bar corrects missteps and encourages a more natural gait
Some noted durability issues - depending on terrain
While Brooks heavily studies runners' needs, we heavily study the inventions of Brooks. And with that, we have brought you the Brooks Adrenaline GTS 17. This shoe provides superior stability for the runner with pronation or arch needs with an easy and fast-paced ride. Additionally, on a slightly different note, these shoes are designed to biodegrade faster so when you finally hang them up and move on to a new pair of stability running shoes, these will break down faster and reduce the carbon footprint of Brooks and yourself.
Read more
Comfort/Stability
First and foremost, this is a go-to shoe for runners with overpronation. (The 'GTS' even stands for "Go To Shoe"!) The sole unit of the shoe is separated by heel vs. foot with an emphasis on different hot spots on the foot - which Brooks calls a "Full-Length Segmented Crash Pad." This makes for adaptive landing whether you land on your heel or the ball of your foot and supports your foot either way. This coincides with the Biomogo DNA midsole foam adapting to every stride. Lastly, Brooks' Progressive Diagonal Roll Bar is hardened plastic aimed to correct missteps and give a more natural stride.
Quality/Durability
We did encounter a number of reviews claiming the shoes tear rather easily. We do not know what conditions each of these shoes were used in, so perhaps these shoes were used in very rough terrain. If that is the case, we suggest sticking to the road, track, or treadmill running to preserve the condition of the shoes.
Cost
The Adrenaline GTS 17 is about midrange in its price. You're going to spend some money but it won't completely drain your wallet. The product you get, however, will support every type of gait.
The Flyknit upper provides exceptional breathability
The laces run directly through Flywire cables, which offer additional support and security
Lunarlon foam sole gives plenty of cushion and impact protection
High arch support
Dynamic Support keeps midfoot stiff where it naturally stays stiff
TPU Heel Counter keeps heel upright and supported
Shoes can make a 'squish' noise when walking
Not great for runners with wide feet
Nike is dedicated to building shoes for the athletes of today while inventing better equipment for the athletes of the future. The Nike LunarGlide 9 is one of those inventions built for the runner who likes an incredibly lightweight stability shoe. Not only does it work as a serious running shoe, but it also works as a super comfortable everyday wear shoe.
Read more
Comfort/Stability
The LunarGlide 9 supportive running shoes retain the sole unit of the 8 with the slits and pods contoured to the natural shape of the foot. This design creates comfort and traction. In a few reviews, runners claimed these pods trap a few stones but not bad enough to create a major issue. The Flywire is now concealed and made of wider, softer string for more comfort with the same amount of upper stability. The upper-most layer of the sole provides ample arch support for runners with high arches who need that extra boost in the shoe. The Dynamic Support holds the midfoot stiff where feet are naturally stiff, which is necessary to support the foot. The rearfoot is kept upright through the footplant with the external TPU Heel Counter. The moderately plush heel collar draws the comfort of the shoe up around the ankle.
Quality/Durability
Only one review commented on the Nike symbol peeling after many miles. Otherwise, the LunarGlide 9s are said to be well built. It has a good reputation overall for a long lifespan with stellar performance.
Cost
While these may be on the mid to upper end of the price spectrum, they are said to be worth the money for the comfort and support they provide. We do recommend, however, if you have wider feet, steer away from these shoes as they are built narrow. We want you to avoid dealing with returning ill-fitting shoes and buying another pair.
8

. North Face Ultra 109 GTX


Waterproof
Strong support
Very stable and sturdy
Very comfortable
Great for hiking
Provides ankle stability
Shoelace durability issues
Not the best ventilation
The North Face Ultra 109 GTX from Adidas are a fantastic choice for runners who enjoy pounding the trail and who need a little help with stability. The runner with unstable footing may be extra intimidated by the idea of a rocky or steep trail, so a shoe like the Ultra 109 GTX can be a real blessing. These stability running shoes even have supportive upper to provide stability for your ankle as well as the rest of your foot. Unstable trail running could be a thing of the past for anyone considering purchasing the Ultra 109 GTX.
Read more
Comfort/Stability
The Ultra 109 GTX are very supportive. They have a compression-molded insole so you know they will do more than the average running model on the market. These are also comfortable and are intended to save your feet from a rough trail. North Face also built these sneakers with Gore-Tex, keeping your feet dry and comfortable. North Face also utilizes a mesh design so your feet will stay cool as well.
Quality/Durability
These are one of the more sturdy options available on this list. The Ultra 109 GTX is made to survive the outdoors and almost anything it can throw at them. And between their combined leather and Gore-Tex construction, there isn't much they can handle.
Cost
These training shoes for running are on the higher end of the pricing spectrum. North Face has made a shoe that not only a reliable stability shoe but also a remarkable trail runner. The Ultra 109 GTX are of exceptional quality and provide a diverse array of benefits, making these supportive running shoes well worth the cost.


Springy energy
10mm midsole drop
Diagonal rollbar for smooth transitions
Responsive cushioning
Pretty color combinations
Some fraying with the construction can occur
fit can cause some discomfort for various foot sizes
The Brooks Ravenna 9 is a solid pair of stability shoes. A lightweight and secure shoe that can make a real difference. The Ravenna's steps are designed to be energizing, returning what you invest into your stide and giving it right back to you, always pushing you forward. The Ravenna is a high spec running shoe that provides support to those who need it, rather than a strictly support based shoe.
Read more
Comfort/Stability
The Ravenna 9 is designed to be both comfortable and supportive, and Brooks has a clear idea of what a runner needs from their supportive running shoes to accomplish this. The Ravenna are best suited for those with a flat or mid-range arch. The cushioned is reinforced with rebranded rubber so the Ravenna is not only comfortable but also provide a beneficial spring to your step. The Ravenna also have a mesh upper to provide a cool, well ventilated run to their wearer, improving their comfort overall.
Quality/Durability
These are reliable shoes in terms of durability. Almost no wearers had issues with wear and tear or breaking from strain. Additionally, many runners reported that the Ravenna 9 lasted a notably long time before they needed replacing, even going as so far as buying new ones when they normally would and not needing them since the original pair were still up to snuff.
Cost
The cost of these Brooks stability running shoes is higher than some comfortable price ranges, but we can say that not only are the Ravenna 9 quality shoes but they do last a very long time, so we believe them to be a worthwhile investment.



Wide toe box
Well cushioned heel
Very supportive
Comfortable
Affordable
Can help alleviate pain
Sole may have some durability issues
Adidas's have made a roomy and comfortable running option that can provide the stability and support to your gait. The well-cushioned sole meets a relatively small heel drop. But all the cushioning doesn't slow the Supernova M down, as tends to be the issue with some stability shoes, as it is constructed with four separate panels to keep it lightweight. An all-around solid choice if you are looking for stability in your running gear.
Read more
Comfortable/Stable
Adidas made the Supernova M be especially well cushioned. The heel has extra cushioning for a more supportive shoe. The rubber outsole stretches to accommodate your gait, giving energy back to you as you run. The specialized torsion system worked into the design keeps your gait stable. This shoe comes equipped a wide toe box, to allow you for optimum spread and giving you the best tools for secure footing. The Supernova M are so supportive that they are recommended as an option post-injury to help aid in stability and healing.
Quality/Durability
Adidas is a widely acclaimed brand and along with that fame comes standers and assurance of quality. The only issue some wears had in terms of long-term quality is some excessive wear and tear with the sole.
Cost
While the Supernova M is a reliable, dependable stability shoe in their own right, they do have the added benefit of being affordable. We know that not everyone has access to the same equipment, so we believe it is important for our readership to know that they don't have to sacrifice the quality of their run in order to shop for shoes on a budget. Adidas's Supernova M is a great option for a great price.
Criteria Used for Evaluation


Responsiveness
When it comes to finding a good pair of shoes that are made for running you want shoes that are responsive and that can adapt to your unique needs. The best shoes are those that are designed to wrap your foot in supportive and cushioning comfort and that will keep your feet stable as you run, no matter the terrain you are running on!
Every foot is different. However, when looking at supportive running shoes that are strong in the stability department, we looked at the biggest reasons why this may be a necessity for runners. Over-pronation and lower or flatter heels are the foot types that require the most stability to help prevent too much collapsing when the foot strikes the ground. We researched countless reviews as a starting point to develop a more comprehensive list. While manufacturers can make claims of stability and shoes can feel very stable on department store carpet, we're runners that know the true test of a shoe's stability comes from getting out there and putting miles on the footwear. That starts with responsiveness since it will set the tone for the entire duration of any activity performed while these stability running shoes are worn.


Stability
When your feet are stable your feet are protected, as is the rest of your body. Poor stability can lead to injuries to the feet and ankle as well as to the legs and back. A good pair of running shoes will keep your feet positioned and balanced so you can maintain your stability while you are running and working out.
Our research indicates that stability is one factor that decreases as run distance increases. In fact, we found that runners complained about the long-term stability of running shoes more often than cushioning or protection. We made sure to listen to user feedback on individual models and took into consideration data from runners that engaged in loner mileage runs. This ensures that we provide our readers with stability that lasts as long as their runs do. Most runners will agree that a running shoe's comfort and stability levels actually become more and more important to them as endurance demands rise. Our choices have been put through their paces and offer enough stability to get through long distance runs.


Durability
Any pair of shoes worth their salt will be durable and will hold up well against the wear and tear and use of frequent runs and workout sessions. It is important to ensure your shoes are durable enough to handle your runs and that you are not going to be buying new stability running shoes every few months because they just can't hold up.
Supportive running shoes are typically well constructed or constructed and feature high-quality materials. There's a connection between increased durability levels and high support. What good is it to add sophisticated shoe technology if it breaks down after ten miles of run time? This is why it's important to not get lost in features to the point where you overlook durability. Our picks are dependable and trusted by runners to deliver quality run after run without compromising the integrity of the stability levels of the running sneaker.


Breathability
One thing many runners do not give much thought to is how breathable their shoes are. Without good air flow, your feet will become hot and sweaty and when that happens, you put yourself at risk for the nasty side effect of foot odor as well as an increased chance of developing blisters and sore spots. So breathability is a must to keep your feet dry and cool.
Check the ventilation and the airiness of a trainer, as this can determine the endurance levels of the shoes. When a runners' feet are cool and nice, then he or she can prevent fatigue, which in turn causes more improved foot control. This means that runner will have a stride and gait which is most controlled. In addition, let's face it: whether you need stability or not, its obvious that no runners want a running shoe that is sweaty and uncomfortable. This is why we listened to what testers had to comment about the ability of the footwear to wick away moisture and control temperatures in order to eliminate hotspots.


Flexibility
Another key factor in a good pair of running shoes is the level of flexibility they offer. You want support do you are not twisting your ankle while you run, but you also need some degree of flexibility if you are running on uneven terrain. Flexible shoes help you grip and maintain contact with the ground so you do not slip and fall!
Some runners might believe that running in a high stability shoe means sacrificing flexibility. If you are not careful, this can be true. However, knowing what to look for will ensure that stability doesn't translate into a rigid and inflexible running shoe. We made sure that our selections have the highest flexibility available without losing the high stability levels that runners may require for their inward rolling tendencies.
Expert Interviews & Opinions
Most Important Criteria
(According to our experts opinion)
Experts Opinion
Editors Opinion
Users Opinion
By Default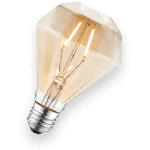 Say "NO" to Sweaty Feet!
Have you ever gone on a run and found your feet to be sweaty? Chances are, your shoes were not designed from ventilated materials. When it comes to exercising and stability, it's essential to purchase a pair of running shoes that are highly breathable. While you might not know it, breathable running shoes can also improve your running performance. So, say "NO" to sweaty feet and go ventilated.
Checking with Previous Runners
Picking a pair of running shoes can be a challenge, especially when so many brands are claiming their product is the best. Now, if you are looking to purchase a pair of specific running shoes, like stability running shoes, checking the customer reviews can prove quite beneficial. When doing so, look to see what people are saying about the important features, including the stability, comfort, durability, or even the breathability.
Buy several pairs
It is generally recommended to have at least two pairs of running shoes. This will help keep each shoe looking great longer because they wear and tear is spread out between more than one pair. It will also make your life easier as there will be less washing and cleaning needed to get your shoes ready for your next run. You don't need a pair for every day but at least 2-3 pairs can really help you out!
Style and comfort
It is important to remember that you can get a good pair of running shoes that give you both comfort and style. You do not have to give up one in order to get the other. So be sure to chop around and look for shoes that are both comfortable to wear and that are as stylish and trendy as you want or need!
Other Factors to Consider


Size
Remember that going for maximum stability and selecting a good fit go hand in hand. The width of the feet is a matter of great importance when dealing with issues of pronation (under pronation, neutral pronation and overpronation) and other foot issues. If you are a runner with wider feet, you might have had issues with the shoes' narrowness.
The fit is a very important factor in any shoe. Running shoes are intended to be snug to give you the most control over your foot but it is important they are still comfortable to keep you running at your best. Fit determines how comfortable you will, bearing in mind running spikes are meant for extra rough terrain, it is important that the perfect fit is attained at all cost. Remember to always try on shoes before you buy them. If you purchase it online, make sure the pair is returnable in case it does not fit. Most stores will allow you to try your new running shoes before you purchase them, this will give you an actual feel of how the shoes will feel on your feet while running, you can even jog while wearing the sneakers.


Accessories
Look for insole kiosks that can help you make a customized selection in minutes and have you on your way. You can also try insoles that have different sized and shaped inserts that you can swap out for a customized fit. Customization is key.
What are the types of foot arches? Runners have different foot arches the same way they experience different degrees of pronation. Knowing the type of arch you have, gives the runner a hint on the trainer that will be most suitable for him. The types of arches are discussed below together with their traits and potential foot problems a runner can get.
The Flat feet or Low Arch type
This arc type offers maximum flexibility to the athletes'' feet. There is very minimal arch definition and the foot sits very low to runners' running surface. Some of the possible foot problems that can be caused by flat feet are:
Bunions
Plantar fasciitis
Heel spurs
Over pronation
Knee problems though medial,
Post-tibial tendonitis
The orthotics ought to be used with the rear foot, which is medial, hence offering the needed arch support that will keep the runner's foot aligned hence be able to deal with the excess pronation challenge. Statistics show that roughly 20% of the world's population have low arches!
The low arches have more flexibility and experience too much inward rolling of the foot when running (over pronation). Low arches can be described to be biomechanically imbalanced, this condition can make the feet to be more prone to common problems and ailments that affect the foot like the plantar fasciitis, arch pain or heel pain. However, runners with this foot arch should not be worried, because with the correct footwear and good foot orthotics (insoles), the body can be offered the proper alignment hence be able to prevent getting injured while running.
The Medium Arch Type.
This arch type is found in feet that can be described as biomechanically efficient. The foot also has moderate flexibility and the arch us very defined. The frequent problems associated with this arch type are metatarsalgia (caused by the repetitive stress combined with an incorrect fit) and heel pain. When you use orthotics they provide a good arch support, ample cushioning and maximum comfortability. The insoles should prevent foot pain by absorbing the shock generates when running or walking. Roughly a percentage of 60, of the world's total population have a medium arch type.
Medium arch is always biomechanically efficient, however, it's still vulnerable to some foot problems that are common, like the heel pain or a little discomfort at the ball of the foot. If you scan your foot you will notice that almost half of the arch area has a much defined rearfoot and forefoot. Runners with this type of arch should look for trainers that offer shock absorption features, extra support and added cushioning. If you manage to get the correct pair of shoes and orthotics then you will have perfect body alignment, prevent cases or scenarios of injuries occurring.
The High Arch Type
Present in a foot that is very rigid, and sits very high from the running surface. The arch type is also well defined as the medium arch type. When running the forefoot and the rear foot tend to experience excessive pressure. Common problems associated with the high arch are:
Calluses
Arch strain
The claw toes
The heel pain (syndrome).
Metatarsalgia
Plantar fasciitis
Ideal orthotics for this condition must have arch support that is proper, provide forefoot relief by the metatarsals pads and have maximum cushioning properties. 20% of runners in the world have this arch type. The arch type is classified as under pronated (supinated) and they have the most rigid feet.
When running or going for a walk, runners who have high arches have their feet absorbing a large amount of shock and impact generated from the heel striking the ground. With high arches, a runner will have a small surface area used to absorb the shock impact. The for foot part and the rear foot parts are exerted with high pressure hence a runner has a high chance of suffering from plantar fasciitis, heel pain or have pain in the foot's ball. Getting the correct insoles will make sure the arch cavity is filled and hence disperse the amount of shock. Cushioning is offered and the proper alignment for one's body hence minimal chances of getting injuries.
How do I determine my arch type? In order to learn the shape, the size, the movement and the amount of pressure exerted when running then you can go for a foot scan. The scanning ought to be done annually. The scan will be able to give you all the information you need related to your arch type, type of pronation, the pressure points, the correct sizing and the gait analysis. The other option would be to opt for the DYI wet foot test.


Outsole
You need to take a few minutes and consider the outsoles of the shoes you are looking at purchasing for your runs and workouts. A good outsole have enough tread to give you good traction while you are running and will also be designed to help absorb shock impacts so your feet do not take such abuse day after day. The final thing to consider when looking at the outsoles is the strength of their design so they don't start to fall apart after a few months!


Value
Many people get confused when you start talking about the value of a pair of running shoes. Most runners assume the value is the price of the shoes and what you end up getting for them. A good deal is a good value, but that is not always the case! The true value of your running shoes come from the benefits you gain when you use them and the factors that go into making them the right shoe for you. Price is money value is personal worth!


Color
The color of your shoes can be about more than just your personal likes and unique flare. The color you choose for your running shoes can actually help keep you safe! Brighter colors are easier to see, especially if you run at night or in other low light conditions where visibility is reduced. Running in wooded areas and trails also require increased visibility for safety. Think about when and where you run and choose a color that helps you be seen.
Frequently Asked Questions
q:

How can I tell if I need more stable footwear?

a:

Your stability needs require a bit of self-assessment. Do you have an issue with balance? Do your feet turn inward while you are walking or running? Does your ankle often twist from under you with no warning at all? It might be time to give stability shoes a try and see how they might improve your performance.
q:

Is breathability Important with supportive running shoes?

a:

The airiness and ventilation of runner's footwear can have a direct impact on their endurance levels. When feet are nice and cool, runners are able to keep fatigue at bay, which leads to better foot control and ultimately, a better-controlled gait and stride. In addition, let's face it: whether you need stability or not, no one likes a sweaty, uncomfortable running shoe. This is why we listened to what testers had to review about the ability of the footwear to wick away moisture and control temperatures in order to eliminate hotspots. Most runners agree that a light and breezy running shoe is a welcomed companion on any run.
q:

Why is stability important to long distance runners?

a:

Stability and comfort go hand in hand. A runner who is unstable is likely to experience discomfort over the course of a long run due to having to carefully consider every step while unable to properly correct. The right shoes will make sure that every footing is certain, and in turn limit your discomfort that results from the difficulties of your gait.
q:

I only experience slight discomfort and inward rolling when I run, do I really need stability running shoes?

a:

There are plenty of types of stability running shoes, so you won't have to sacrifice any other positive features for the sake of having a proper corrective shoe. So even if you need a minor correction to your stability or pronation there is little to no reason to deprive yourself of relief from possible chronic pain, weakness, and injury.
q:

How do I wash my running shoes?

a:

While it is true that you might toss your old sneakers into the washing machine and then into the dryer to clean them, that is not how you will want to take care of your running shoes. If they get dirty, brush off or wipe off the dirt and debris with a warm sudsy cloth. Avoid getting the shoes completely we. If they get wet from rain or you do need to do a full hand washing, put them out in the sun to dry. This will help kill any bacterium that could start to grow inside.
Subscribe to our newsletters