Best Stability Running Shoes
last updated:
Jun 03, 2021
Being a runner opens you up to a different kind of awareness. You have to consider things that just won't cross most people's minds, such as what sort of terrain is beneath your feet, what your shoes are made out of, and especially for the consideration of this article, quirks in your gait.

Having an issue with stability or pronation is a common problem that many people only become conscious of once they start running more. Below you can discover the wide variety of running shoes with ankle support we have selected that suit a wide variety of needs – we are confident that one of the excellent stability running shoes on this list will be able to help you.
Our top pick is...
Mizuno Men's Wave Rider 20
Why is it better?
A snug fit
Ample cushion
Great stability
Low 4mm drop
Minimalist-like shoe
It is lightweight
Very affordable
In a
Hurry? Editors choice:
Test Winner: Mizuno Men's Wave Rider 20

20
Researched Sources
10
Reviews Considered
12
Hours Researching
12
Products Evaluated
Responsiveness
Stability
Durability
Breathability
Flexibility
By Default
10 Best Running Shoes For Stability
Criteria Used for Evaluation

Responsiveness
When it comes to finding a good pair of shoes that are made for running you want shoes that are responsive and that can adapt to your unique needs. The best shoes are those that are designed to wrap your foot in supportive and cushioning comfort and that will keep your feet stable as you run, no matter the terrain you are running on!
Every foot is different. However, when looking at most supportive running shoes that are strong in the stability department, we looked at the biggest reasons why this may be a necessity for runners. Over-pronation and lower or flatter heels are the foot types that require the most stability to help prevent too much collapsing when the foot strikes the ground. We researched countless reviews as a starting point to develop a more comprehensive list. While manufacturers can make claims of stability and shoes can feel very stable on department store carpet, we're runners that know the true test of a shoe's stability comes from getting out there and putting miles on the footwear. That starts with responsiveness since it will set the tone for the entire duration of any activity performed while these stability running shoes are worn.

Stability
When your feet are stable your feet are protected, as is the rest of your body. Poor stability can lead to injuries to the feet and ankle as well as to the legs and back. A good pair of running shoes will keep your feet positioned and balanced so you can maintain your stability while you are running and working out.
Read also about best fell running shoes.
Our research indicates that stability is one factor that decreases as run distance increases. In fact, we found that runners complained about the long-term stability of running shoes more often than cushioning or protection. We made sure to listen to user feedback on individual models and took into consideration data from runners that engaged in loner mileage runs. This ensures that we provide our readers with stability that lasts as long as their runs do. Most runners will agree that a running shoe's comfort and stability levels actually become more and more important to them as endurance demands rise. Our choices have been put through their paces and offer enough stability to get through long distance runs.

Durability
Any pair of shoes worth their salt will be durable and will hold up well against the wear and tear and use of frequent runs and workout sessions. It is important to ensure your shoes are durable enough to handle your runs and that you are not going to be buying new stability running shoes for men or women every few months because they just can't hold up.
Supportive running shoes are typically well constructed or constructed and feature high-quality materials. There's a connection between increased durability levels and high support. What good is it to add sophisticated shoe technology if it breaks down after ten miles of run time? This is why it's important to not get lost in features to the point where you overlook durability. Our picks are dependable and trusted by runners to deliver quality run after run without compromising the integrity of the stability levels of the running sneaker.
Read also about track shoes for girls here

Breathability
One thing many runners do not give much thought to is how breathable their shoes are. Without good air flow, your feet will become hot and sweaty and when that happens, you put yourself at risk for the nasty side effect of foot odor as well as an increased chance of developing blisters and sore spots. So breathability is a must to keep your feet dry and cool.
Check the ventilation and the airiness of a trainer, as this can determine the endurance levels of the shoes. When a runners' feet are cool and nice, then he or she can prevent fatigue, which in turn causes more improved foot control. This means that runner will have a stride and gait which is most controlled. In addition, let's face it: whether you need stability or not, its obvious that no runners want a running shoe that is sweaty and uncomfortable. This is why we listened to what testers had to comment about the ability of the footwear to wick away moisture and control temperatures in order to eliminate hotspots.

Flexibility
Another key factor in a good pair of running shoes is the level of flexibility they offer. You want support do you are not twisting your ankle while you run, but you also need some degree of flexibility if you are running on uneven terrain. Flexible shoes help you grip and maintain contact with the ground so you do not slip and fall!
Some runners might believe that running in a high stability shoe means sacrificing flexibility. If you are not careful, this can be true. However, knowing what to look for will ensure that stability doesn't translate into a rigid and inflexible running shoe. We made sure that our selections have the highest flexibility available without losing the high stability levels that runners may require for their inward rolling tendencies.
Expert Interviews & Opinions
Most Important Criteria
(According to our experts opinion)
Experts Opinion
Editors Opinion
Users Opinion
By Default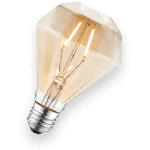 Say "NO" to Sweaty Feet!
Have you ever gone on a run and found your feet to be sweaty? Chances are, your shoes were not designed from ventilated materials. When it comes to exercising and stability, it's essential to purchase a pair of running shoes that are highly breathable. While you might not know it, breathable running shoes can also improve your running performance. So, say "NO" to sweaty feet and go ventilated.
Checking with Previous Runners
Picking a pair of running shoes can be a challenge, especially when so many brands are claiming their product is the best. Now, if you are looking to purchase a pair of specific running shoes, like stability running shoes, checking the customer reviews can prove quite beneficial. When doing so, look to see what people are saying about the important features, including the stability, comfort, durability, or even the breathability.
Buy several pairs
It is generally recommended to have at least two pairs of running shoes. This will help keep each shoe looking great longer because they wear and tear is spread out between more than one pair. It will also make your life easier as there will be less washing and cleaning needed to get your shoes ready for your next run. You don't need a pair for every day but at least 2-3 pairs can really help you out!
Style and comfort
It is important to remember that you can get a good pair of running shoes that give you both comfort and style. You do not have to give up one in order to get the other. So be sure to chop around and look for shoes that are both comfortable to wear and that are as stylish and trendy as you want or need!
Other Factors to Consider

Size
Remember that going for maximum stability and selecting a good fit go hand in hand. The width of the feet is a matter of great importance when dealing with issues of pronation (under pronation, neutral pronation and overpronation) and other foot issues. If you are a runner with wider feet, you might have had issues with the shoes' narrowness.
The fit is a very important factor in any shoe. Running shoes are intended to be snug to give you the most control over your foot but it is important they are still comfortable to keep you running at your best. Fit determines how comfortable you will, bearing in mind running spikes are meant for extra rough terrain, it is important that the perfect fit is attained at all cost. Remember to always try on shoes before you buy them. If you purchase it online, make sure the pair is returnable in case it does not fit. Most stores will allow you to try your new running shoes before you purchase them, this will give you an actual feel of how the shoes will feel on your feet while running, you can even jog while wearing the sneakers.

Accessories
Look for insole kiosks that can help you make a customized selection in minutes and have you on your way. You can also try insoles that have different sized and shaped inserts that you can swap out for a customized fit. Customization is key.
What are the types of foot arches? Runners have different foot arches the same way they experience different degrees of pronation. Knowing the type of arch you have, gives the runner a hint on the trainer that will be most suitable for him. The types of arches are discussed below together with their traits and potential foot problems a runner can get.
The Flat feet or Low Arch type
This arc type offers maximum flexibility to the athletes'' feet. There is very minimal arch definition and the foot sits very low to runners' running surface. Some of the possible foot problems that can be caused by flat feet are:
Bunions
Plantar fasciitis
Heel spurs
Over pronation
Knee problems though medial,
Post-tibial tendonitis
The orthotics ought to be used with the rear foot, which is medial, hence offering the needed arch support that will keep the runner's foot aligned hence be able to deal with the excess pronation challenge. Statistics show that roughly 20% of the world's population have low arches!
The low arches have more flexibility and experience too much inward rolling of the foot when running (over pronation). Low arches can be described to be biomechanically imbalanced, this condition can make the feet to be more prone to common problems and ailments that affect the foot like the plantar fasciitis, arch pain or heel pain. However, runners with this foot arch should not be worried, because with the correct footwear and good foot orthotics (insoles), the body can be offered the proper alignment hence be able to prevent getting injured while running.
The Medium Arch Type.
This arch type is found in feet that can be described as biomechanically efficient. The foot also has moderate flexibility and the arch us very defined. The frequent problems associated with this arch type are metatarsalgia (caused by the repetitive stress combined with an incorrect fit) and heel pain. When you use orthotics they provide a good arch support, ample cushioning and maximum comfortability. The insoles should prevent foot pain by absorbing the shock generates when running or walking. Roughly a percentage of 60, of the world's total population have a medium arch type.
Medium arch is always biomechanically efficient, however, it's still vulnerable to some foot problems that are common, like the heel pain or a little discomfort at the ball of the foot. If you scan your foot you will notice that almost half of the arch area has a much defined rearfoot and forefoot. Runners with this type of arch should look for trainers that offer shock absorption features, extra support and added cushioning. If you manage to get the correct pair of shoes and orthotics then you will have perfect body alignment, prevent cases or scenarios of injuries occurring.
The High Arch Type
Present in a foot that is very rigid, and sits very high from the running surface. The arch type is also well defined as the medium arch type. When running the forefoot and the rear foot tend to experience excessive pressure. Common problems associated with the high arch are:
Calluses
Arch strain
The claw toes
The heel pain (syndrome).
Metatarsalgia
Plantar fasciitis
Ideal orthotics for this condition must have arch support that is proper, provide forefoot relief by the metatarsals pads and have maximum cushioning properties. 20% of runners in the world have this arch type. The arch type is classified as under pronated (supinated) and they have the most rigid feet.
When running or going for a walk, runners who have high arches have their feet absorbing a large amount of shock and impact generated from the heel striking the ground. With high arches, a runner will have a small surface area used to absorb the shock impact. The for foot part and the rear foot parts are exerted with high pressure hence a runner has a high chance of suffering from plantar fasciitis, heel pain or have pain in the foot's ball. Getting the correct insoles will make sure the arch cavity is filled and hence disperse the amount of shock. Cushioning is offered and the proper alignment for one's body hence minimal chances of getting injuries.
How do I determine my arch type? In order to learn the shape, the size, the movement and the amount of pressure exerted when running then you can go for a foot scan. The scanning ought to be done annually. The scan will be able to give you all the information you need related to your arch type, type of pronation, the pressure points, the correct sizing and the gait analysis. The other option would be to opt for the DYI wet foot test.

Outsole
You need to take a few minutes and consider the outsoles of the shoes you are looking at purchasing for your runs and workouts. A good outsole have enough tread to give you good traction while you are running and will also be designed to help absorb shock impacts so your feet do not take such abuse day after day. The final thing to consider when looking at the outsoles is the strength of their design so they don't start to fall apart after a few months!

Value
Many people get confused when you start talking about the value of a pair of running shoes. Most runners assume the value is the price of the shoes and what you end up getting for them. A good deal is a good value, but that is not always the case! The true value of your running shoes come from the benefits you gain when you use them and the factors that go into making them the right shoe for you. Price is money value is personal worth!

Color
The color of your shoes can be about more than just your personal likes and unique flare. The color you choose for your running shoes can actually help keep you safe! Brighter colors are easier to see, especially if you run at night or in other low light conditions where visibility is reduced. Running in wooded areas and trails also require increased visibility for safety. Think about when and where you run and choose a color that helps you be seen.
Frequently Asked Questions
q:

How can I tell if I need more stable footwear?

a:

Your stability needs require a bit of self-assessment. Do you have an issue with balance? Do your feet turn inward while you are walking or running? Does your ankle often twist from under you with no warning at all? It might be time to give stability shoes a try and see how they might improve your performance.
q:

Is breathability Important with supportive running shoes?

a:

The airiness and ventilation of runner's footwear can have a direct impact on their endurance levels. When feet are nice and cool, runners are able to keep fatigue at bay, which leads to better foot control and ultimately, a better-controlled gait and stride. In addition, let's face it: whether you need stability or not, no one likes a sweaty, uncomfortable running shoe. This is why we listened to what testers had to review about the ability of the footwear to wick away moisture and control temperatures in order to eliminate hotspots. Most runners agree that a light and breezy running shoe is a welcomed companion on any run.
q:

Why is stability important to long distance runners?

a:

Stability and comfort go hand in hand. A runner who is unstable is likely to experience discomfort over the course of a long run due to having to carefully consider every step while unable to properly correct. The right shoes will make sure that every footing is certain, and in turn limit your discomfort that results from the difficulties of your gait.
q:

I only experience slight discomfort and inward rolling when I run, do I really need stability running shoes?

a:

There are plenty of types of stability running shoes, so you won't have to sacrifice any other positive features for the sake of having a proper corrective shoe. So even if you need a minor correction to your stability or pronation there is little to no reason to deprive yourself of relief from possible chronic pain, weakness, and injury.
q:

How do I wash my running shoes?

a:

While it is true that you might toss your old sneakers into the washing machine and then into the dryer to clean them, that is not how you will want to take care of your running shoes. If they get dirty, brush off or wipe off the dirt and debris with a warm sudsy cloth. Avoid getting the shoes completely we. If they get wet from rain or you do need to do a full hand washing, put them out in the sun to dry. This will help kill any bacterium that could start to grow inside.