10 Best Fell Running Shoes Reviewed & Fully Compared
last updated:
Jun 29, 2020
If you are on the hunt for the best Fell running shoes, then you have come to the right place!
Unlike
trail running
, which already comes with its own fair number of hurdles, fell running ups the ante by taking away the one thing you can rely on in the wild: the trail. Every time you venture out, you go with nothing to guide your next move except your intuition. Your wits are all that's out there to make certain your footing is sure, but that doesn't mean a reliable pair of shoes can't give you a hand. If you think you could be up for it, take a look at our selection of fell running shoes below and find a pair that will help you overcome whatever the great outdoors has to throw at you!
Take a look at our top 10 picks below!
This is the best product on our list that is currently in stock:

Adidas Terrex Skychaser
Why is it better?
Waterproof
Breathable
Excellent grip
Very comfortable
In a
Hurry? Editors choice:

Test Winner: Adidas Terrex Skychaser

4
Researched Sources
1.5K
Reviews Considered
12
Hours Researching
16
Products Evaluated
Comfort
Durability
Outsole
Protection
Weight
By Default
10 Best Fell Running Shoes
Criteria Used for Evaluation


Comfort
For this comparative criteria, we particularly looked at the cushion effect in conjunction with state of the art incorporated shoe technology. How do the shoes perform on long Fell trail runs? we wanted to know which shoes provide impact protection and how the level of protection compared to our top shoe selection.
We compared the different type of foot support being offered for foot arches and heels and the size of the toe boxes, different lacing and shoe strap system for locking down the foot for stability.
We looked at and compared the levels of breathability being offered by different shoe brands. How well do the shoes perform for keeping out water and how well do the shoes drain water and dry out, do the shoes protect the foot and shoe from damage by sharp objects.


Durability
We looked at and compared the different shoe technology and materials incorporated into the shoe to provide durability while staying with quality. Cheap construction materials can have a nice visual effect but the truth is that cheap reflects a lack of durability. Forsaking quality in an attempt to keep down the market price of the shoe will, of course, result in a shoe with short-term durability.
If the need for quality and durability are put aside when a brand constructs a shoe the runner will find that he/she can encounter many types of unwanted problems while taking a ride on a Fell trail, we compared the shoes to see how well the need for reliability in terms of durability had been factored into the construction of the shoe.


Protection
A shoes overall firmness contributes most to its protection, you don't want it to bend in ways that your foot shouldn't be. It is also important to consider if the shoe contains a rigid rock plate, which can save you from some more severe injuries. To a lesser extent, we also want to look at the shoe's shocks and their ability to absorb not only the weight of your stride but the impact of any slips, trips, or falls. Just because you land on your feet doesn't mean it won't take it out of you.
Read also about white sports shoes.


Weight
Weight is a factor we consider in a lot of the running shoes that we review on our site—and this should be no surprise since that last thing a runner wants or needs is a pair of running shoes that will weigh you down and prevent you from running. That being said, weight is something that varies from shoe to shoe and often depends on your foot type. If you overpronate, have stability issues, or require additional support for your foot you will end with a shoe that is heavier than others—but that doesn't mean they have to be heavy or that they can't still be lightweight.
When compiling our list we wanted to ensure that we provided fell running shoes for all foot types and specific needs, so you will notice some are heavier than others. However, most of the shoes on our list are relatively lightweight, even when accounting for additional support and stability features they may offer.
Even they heaviest shoes on our list are still lightweight and flexible enough for fell running. But, we still based our rating on the weight of the shoe and gave higher ratings to those that weighed less than others—but don't let that be your final decision tiebreaker. At the end of the day, you need to get a pair of shoes that offers the features that will cover your needs—so make sure to prioritize that!


Outsole
When it comes to fell running shoes, the outsole is of utmost importance. If the outsole of these shoes are not durable and constructed properly they won't last long—after all, you need them to be able to handle really technical terrain, and you definitely need to be able to rely on them for the long haul if you are serious about fell running.
The outsole of a good pair of fell running shoes will feature a design specifically made for technical terrain. They should provide adequate grip and traction to prevent you from slipping or falling and thus getting injured. Since the outsole will be receiving the highest amount of stress, they need to be durable enough to handle harsh running surface as well as provide you with the right amount of balance, stability, and support—to keep your ankles from rolling and your feet from slipping.
Read also about yellow running shoe.
Not all fell running shoes feature the same outsoles and some are better than others. Many of them use Gore-Tex or Vibram material and others go as far as providing waterproofing features. Either way, we rated the outsole of the each of the shoes based on how great they truly are but at the end of the day, you need to consider your specific needs and ensure that you are getting a pair of shoes that has the outsole and features that will fit your needs.
Expert Interviews & Opinions
Most Important Criteria
(According to our experts opinion)
Experts Opinion
Editors Opinion
Users Opinion
By Default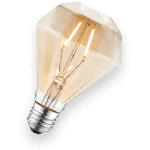 Start Slow
When trail running or fell running, you really shouldn't just jump right into it if you don't have any experience. These are incredibly dangerous activities that run the risk of causing severe injuries if you aren't careful. The best course of action is to practice on less technical trails and paths with the aid of a more experienced partner.
Keep Them Clean
Although your fell running shoes are likely to become very dirty, it's important to make the effort to keep them clean. It's not a big deal if your shoes have a bit of mud or dirt on them, but it can become a big deal if these materials are caked onto the sides and underside of your shoes since it can lead to decreased effectiveness. Make sure to keep your shoes in top running condition!
Other Factors to Consider


Value
One of the most important factors to consider when we are looking to buy anything, running shoes include, is the overall value of the shoe. Value refers to many things—cost being one of the main things. So, it is no surprise that when we took a look at the overall value of the shoes we were considering for this review, we took a look at what each of them cost—after all, we know many of our readers may have a tight budget they want to adhere to.
To establish the overall value each of the shoes delivers, we took a look at the comfort, durability, protection, weight, and quality of the outsole provided by each shoe. Once we did this we compared what we found to the overall cost, or investment, of the shoe and established a value rating. We also took a look at actual reviews from real-world users to see what they had to say and took that into consideration as well.
We encourage you to do the same, just apply it to your own preferences and needs. Different shoes will work for different people and while one model may hold its value for me, that doesn't mean it will work for everyone. When you take a look at value make sure to dig deep and figure out your personal needs and preference—and set a budget if you need to. Compare it all and see which one will bring the most value to your life.


Effectiveness
Fell running has certain requirements and you can't use just any shoe to do it--if you could we wouldn't have an entire page dedicated to the best fell running shoes. This is why we consider effectiveness to be another really important factor to take into consideration when looking for a pair of fell running shoes—and it is why we included in the search of our top ten selections.
In order to be effective, a fell running shoe needs to allow for a full range of motion, which means it needs to be pretty flexible. It also needs to provide a good bit of grip and traction since you don't want to slip or fall on any of the unstable surfaces you will be running on. An effective fell running shoe will be flexible but also firm enough to protect you from injury.
The most effective running shoes will also provide you with the right amount of balance, support and stability so you don't have to worry about unnecessary injury. They are constructed of sturdy and durable materials that can take a beating—so you can rely on them to handle anything that comes flying their way.
Frequently Asked Questions
q:

I run long distance fell competitively during the summer, what should I look for in a fell shoe sole?

a:

Generally, while running fell in the summer your biggest concern is going to be traction. Either you run in a low moisture area in which case you will have to deal with a lot of dust and surfaces that are hard cracked and hard to gain grip in. Or you have a high moisture area, and now your concern is mud and muck, traction still being the primary issue. You'll want to consider shoes with a tough rigid sole and reliable hardy studs that can grip, pull, and yank you through anything you might come across.
q:

What should I look for in a shoe for fell training and racing during the winter months?

a:

Running during any one particular season is not harder or easier than any others, they simply present different challenges. The biggest issue runners who face the cold weather is long-standing snow and ice. While reliable grip and durability are always helpful in a fell running shoe, what you'll want most while fell running in winter is moisture resistance. Accumulating water in your shoe won't only weigh you down but it will likely affect your temperature and force you to cut an otherwise productive run short.
q:

I have arch problems, will I be ok for fell running?

a:

Arch support isn't generally too limiting as it is a fairly common problem amongst runners. You should be able to find fell running shoes with appropriate arch support to allow you to run unconcerned. If you are having a particularly difficult time finding proper support consider supplementing the arch support of your shoe with therapeutic socks or supportive gel inserts.
q:

Which terrains are most challenging for fell runners?

a:

All regions and types of terrain present their own set of challenges. Hills and woodlands with loose earth and rocks that make a difficult footing for sure, but its the weather that has the potential to be the most difficult factor of fell running. Weather can make the terrain you encounter slick and muddy, making it difficult to gain traction. If you are planning on running on a new trail then it probably is a smart idea to check for available information on the area.
q:

What are the possible hidden dangers fell running presents?

a:

There are many possible risks when you are running in nature. Sudden inclement weather, dangerous animals, and unstable terrain just to name a few of things a fell runner should be prepared for. Making sure to wear appropriate clothing is a must for any athlete navigating areas of unpredictable weather. If you are looking for peace of mind when your concern is wild animals then there are foggers and deterrent sprays to keep you safe. When preparing for the loose and slippery terrain you will want to make sure to either run with people or a partner. Other options include making sure to let people know where you will be and when or using equipment that allows people to track your location.
q:

Is there anything I can do about developing blisters while fell running?

a:

Blisters are a challenge most runners will have to face but can prove especially problematic for fell runners. Have to deal with hot spots or blisters while in the middle of the wilderness is not only difficult but can prove to be especially concerning if you end up stranded or stuck. Proper socks and moisture control as well as certain tapes, wraps, and bandages can be helpful preventative or treatment measures. Any injury or impairment should be something to seriously consider in terms of risk before you head out fell running since any help you might need will likely be miles away.
Subscribe to our newsletters