Best Running Shoes For Kids Reviewed
last updated:
Mar 02, 2021
Choosing a shoe for yourself isn't too hard. Complicated, sure, but in the end, you know what feels right and what doesn't and how to make the choice. Purchasing kids running shoes is far more complicated. You can't feel what they are feeling so its a lot of guesswork. We assessed a large variety of children's shoes not only as quality footwear in general but also as specialized footwear. We care about our readers and we know our readers care about their children so we want to make sure the shoes they are wearing we keep them running and playing and doing so healthy and happy.

Scroll down to find our list of the best junior running shoes in 2020!
This is the best product on our list that is currently in stock:

Saucony Peregrine Shield
Why is it better?
Comfortable
Good grip, anti-slip
Durable
Come in wide sizes
In a
Hurry? Editors choice:

Test Winner: Saucony Peregrine Shield

15
Researched Sources
1500
Reviews Considered
17
Hours Researching
21
Products Evaluated
Breathability
Support
Flexibility
Ground Feel
Outsole
By Default
Top 10 Kids Running Shoes Reviewed
Criteria Used for Evaluation


Breathability
Kid's feet sweat just like adult's, and the uncomfortable effects will be the same so breathability is a must!
The best options would be to go for shoes that have uppers with breathable construction. Make sure you search for the lightweight materials like the mesh, the breathable synthetics or any other fabrics which will allow adequate airflow to help keep the feet cool and dry. Children are susceptible to many of the same issues caused by footwear that retains heat and moisture that we are. We tend to often forget this, because we don't see them sweating as much as adults do.


Support
Kid's footwear should be able to keep their feet safe from uneven terrain and offer good support.
Since they probably aren't going to do this themselves, it is important to match he footwear with the child's particular foot type. You should be sure to know if they have higher arches or flat feet. Consider kids issues such as overpronation and underpronation. You can read a great article which better explains pronation in children here. Although a child's feet are still developing, they could fall into these categories which required a bit more attention when it comes to finding the proper footwear. This doesn't necessarily mean that a kid's shoe has to be full of thick cushioning. It really means that the individual's foot type needs to be considered. Since their feet are still developing, you won't want to put them in something which will remove the feeling of ground contact. The goal should be to find a pair which appropriately fits and supports their feet.


Flexibility
Kid's shoes should allow as much natural motion as possible, while providing adequate support.
Although you don't want to put a loose, floppy pair of runners on them, their footwear should have enough flexibility to allow as much natural motion as possible. Unless there is specific reason why the foot must restricted or even immobilized, let them move the way they are supposed to. Lacking the ability of natural movement, balance and possibly even development may be affected in some way. Maybe you won't want to put something like a barefoot runner on there feet, but they definitely need a pair that is flexible enough for the activities they're into.
Read also about yellow athletic shoes.


Ground Feel
The ground feel and impact during each step is an important thing to keepin mind as well.
We'd recommend getting ones with a lower profile, with a design that's commonly described as being "closer to the ground". As kids do a lot of running and climbing, this is important to allow them more natural and better balance when engaging in those activities. On the other hand, you should probably not get your children very thick, high-profile soles. Not only do they affect the balance badly, but they are also more likely to lead to injuries like sprained, twisted or rolled ankles, especially if there is already an issue present such as pronation.


Outsole
You don't want a sole that is too thick to have positive ground contact- hink thin, but supportive.
This kind of adds onto what we mentioned above with looking for a sole thickness that does not produce a high profile design. With that being said, you'll also want them to have plenty of cushioning and support to comfortably and safely see them through any activities in which your kids are involved. This part really doesn't differ too much from what you would think about when purchasing a pair of running shoes for yourself. Children's shoes, these days, have many of the same features and technologies used in creating their soles as adult models do. The key is to think about what your child will be involved in when wearing the shoes.
Expert Interviews & Opinions
Most Important Criteria
(According to our experts opinion)
Experts Opinion
Editors Opinion
Users Opinion
By Default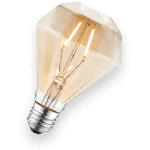 Consider going lace free
Try out some velcro mock-lace shoes this method is wonderful, considering kids can learn how to tie their shoes with also having the flexibility to quickly get ready.
Try Rubber
Rubber soles are ideal for children, rubber soles have the best shock absorption and cushioning for running around keeping them comfortable always. Usually rubber shoes are fairly easy to find making great for quick pick ups.
Keep Growth Spurts in Mind
One thing basically all kids have in common is they are always growing. And growth spurts can make those growth changes happen even faster. When you are choosing shoes for your kids keep this in mind and leave a little bit of wiggle room in the toes. You do not want the shoe to be so loose it slides and causes blisters but you do not want the toes to be cramped either. That is where shoes start to feel tight first so giving yourself an inch of space in the toes can help you get an extra few months out of a pair in many cases!
Follow the Care Label
Once you choose the running shoes you think are best for your child, it is important to do what you can to get your money's worth out of them! One of the best ways to extend the life of your kids' shoe sis to take care of them and follow the washing and care labels carefully. If you cannot follow the label instructions or you do not have them anymore, do a basic hand washing of the shoes if they have gotten really dirty and then let them air dry- never put them in the washer or dryer! Do daily spot cleaning and wipe off dirt and clean out the tread every day when your child comes in for the day to keep their running shoes in tip top shape!
Other Factors to Consider


Size
Among the crucial first things that you'll want to think about is the sizing. Children's feet grow pretty fast in most cases, so you will definitely want to keep that in mind while shopping around. For the foot to naturally arch, the toes need to spread enough to provide adequate support. The toe box needs to allow enough room for that to happen. Just like footwear that is too tight in the toes is uncomfortable for you, it's the same for kids as well. In fact, depending on their age, they may need the wiggle room for their toes a bit more, as their balance is still developing. When your child is running around the house barefoot, watch their feet as they run, jump and play. You will see how they spread their toes when in different positions to adjust their balance appropriately. Like adults, when their toes are constricted, not only is it uncomfortable, but they also lose some of that balance. So, they'll definitely need to have the necessary amount of toe space to comfortably run and play.


Durability
Let's face it, kids are rough on things. Their footwear is no exception. The materials used in their shoes need to hold up to everything that they will throw at them. This is probably a no-brainer for most parents, but it is still worth mentioning, as it is an important aspect that we looked at. Sometimes, at first thought, it might seem practical to buy a lower priced pair, since kids do tend to be pretty rough on their stuff. But, if you give a second thought, it may make more sense to buy higher quality footwear, which will stand up to everyday use, but also provide good support that will last.
Chances are that whatever shoes you put on your kid's feet will be used for just about everything that they do outside, including climbing, running, jumping, and even trekking through mud, dirt and rocks. It's best to send them out prepared. Keeping that in mind when shopping for toddler & kid running shoes could save you some worries later on. This doesn't mean that you need to put some kind of armored, mine resistant footwear on their feet. It really means that you may want to look for things like reinforced toes, durable and protective outsole, and also a supportive upper fit that keeps the their feet secure to prevent injuries from issues like unnecessary sprains.


Fit
This actually matters when trying to figure out how often you'll be buying new shoes. After some research, we found what we already had an idea of, that children's feet typically grow in spurts, similar to their physical height.
Although each child is different, on average, most kids will start outgrowing a pair of shoes in several months. Their feet will grow much faster when they are younger, then slowing down just slightly around ages 3 or 4. This obviously isn't where the growing stops. However it seems that after age 5 or 6, the average rate of the need for new shoes stretches out to about every six months or so. That is another reason why it is so tempting to just go for the cheapest option. However, it's really important to get them the best fit and support possible, even for the short amount of time they will be spending in those shoes.


Features
We all want to make our kids happy, so when they get excited about a pair of shoes because their friends have the same ones, or they are made by the currently most popular brand, it is tempting to oblige them and give them what they want. The priority should be function over fashion. While you might get lucky and find that the pair your kid really wants is an ideal fit for their feet, sometimes style has to come second to what is really best.


Bottom Line
When it comes to choosing the right footwear for our children, we should really make sure that they try it on – it's very important that the shoes we put on our kids are the best possible fit for them, and that they will be of suitable function to them as well. That's why we want to present a few things to have in mind as you shop around. First of all, think about your children's foot type: although their feet are still developing, just like their bodies are, they may already have a condition which requires specific footwear. And depending on the age, you may find yourself in a battle with you kid over function vs style, especially with the older ones. There are many good compromises you could make, but in the end you should consider function the most. Other important things to consider are the age of the child, the activities the kid is involved in and any type of existing foot condition. When it comes to age, you'll want to think about whether your child is entering a growth spurt. That will mean that you may need to buy more than one size, or simply wait a bit longer. Your kids, at the younger ages, will most likely be more attracted to the choices with blinking lights, characters and super heroes on them. But, in most cases, you'll have to sell them on a pair which is the most suitable. While sometimes the universe aligns and the best option has those things, but we all know as parents that it doesn't always work like that.
Don't forget to check out our top picks for boys and girls.
Frequently Asked Questions
q:

If children's feet grow fast, should I just buy a slightly larger size?

a:

Just like with adults, the proper fit of a shoe is important to comfort, support and also the prevention of things like blisters from unnecessary movement inside the shoe. It is really best to get the appropriate size which fits the feet at that particular time. Although it seems that their feet grow really fast, it isn't like you'll have to replace the shoe in a few weeks.
q:

Is the safest option to just go with the more expensive brands to avoid causing problems for my child's feet?

a:

While price can often reflect the quality of particular footwear, it doesn't necessarily meant that a more expensive brand or model is a general "best bet" for everyone, especially the growing feet of children. I probably isn't the best idea to base a decision on only one or two aspects of a particular running shoe. Take all of the important points into consideration.
q:

How do I know if my child pronates, and whether it is underproantion or overpronation?

a:

The signs and symptoms are pretty much the same as what adults experience. Basically put, the foot will either roll inward or outward. An excess of either one can cause issues, just as it would with an adult. Here is a great article that better describes pronation, and another which relates it to children.
q:

If my kid overpronates, has high arches or flat feet, are there orthotics available for children which can help with these things?

a:

The simple answer is yes. There are insoles that one can purchase to help with these issues, but of course it is important to precisely know what your child needs, in order to get the right one. There are some really good brands that make child Prolab Orthotics, Footminders, Arch Angels and Powerkids by Powerstep. There are really quite a few options out there, so finding the right one should be fairly easy if you know what you need. It is important to keep all of these different points in mind, especially for kids who have feet which may need a little extra attention.
q:

How often should I replace my child's shoe?

a:

Children's feet grow rather quickly, most parent's figure that out after the first pair of shoes or two. And many running shoes need a proper fit to be most effective. A good, safe window for how often to measure and check your child's feet is every 3 to 4 months. The thing is, feet tend to grow in spurts. So its perfectly feasible within that window that your child's shoe goes from a comfortable fit to overly snug or flat out too small. The best way to keep on top of this is rather simple, just listen to your kid. They should let you know if their shoes start to feel uncomfortable or too tight. If your child is not the talkative type then it might be a good idea to ask them every few weeks. Best to stay on top of it to ensure your child's comfort and well being.
q:

Do I have to spend a lot of money on kid's shoes?

a:

You don't have to, but if your kid is into sports and does a lot of running, particularly outdoors on uneven ground, you will want to invest in a good pair of running shoes. This will help protect your child's feet and can help prevent injury as well! So it is an investment that is worth making for sure!
Subscribe to our newsletters