Best Thermal Wear for Extreme Cold
last updated
Apr 15, 2019
Layering is like second nature to anyone who works in or enjoys activities in >extremely cold climates--which is where the best thermal wear comes in.

It is really a necessity. When we reviewed products that fit into this category of those that offer serious production and strength we narrowed it down to the 10 best. This list was particularly hard to put together because each of these products is just so good on its own. It was extremely hard deciphering the order but there were little features that made us get it together and put an exacting list with the most tedious critical review of each. For all items, we evaluated them using the basic criteria of materials, weight, and fit.
In a Hurry? The test winner after 17 hrs of research

Minus33 Merino Wool Kancamagus
Why is it better?
100% Merino Wool
Lower body pant base layer
Soft and comfortable with easy care, this product is machine washable and dryable
Sizes XL-6XL and Tall sizes M-Tall to 4X-Tall
Reputable brand with over 100 years of experience
UPF 50+
In a
Hurry? Editors choice:

Test Winner: Minus33 Merino Wool Kancamagus

3
Researched Sources
1.6k
Reviews Considered
17
Hours Researching
13
Products Evaluated
Materials
Weight
Fit
By Default
Top 10 Best Thermal Wear for Extreme Cold
1

. Minus33 Merino Wool Kancamagus
100% Merino Wool
Lower body pant base layer
Soft and comfortable with easy care, this product is machine washable and dryable
Sizes XL-6XL and Tall sizes M-Tall to 4X-Tall
Reputable brand with over 100 years of experience
UPF 50+
These can stretch out over time with consistent use
Thin base layer
Made from 100% Merino Wool, this is a seriously warm baselayer legging for the lower body with a wide range of sizes to help fit most sizes, XS to all the way up to 6 XL. The company has a serious street rep, with over 100 years as a US-based woolen company that provides the best merino wool products to market at the most reasonable prices.
Read more
Materials
This product is naturally perfect. Merino wool is breathability and can help with moisture management, it is a four-season fiber as it can keep you incredibly warm while also maintain your coolness, it is odor resistant as well as strong, and this is all in its natural makeup. It is amazingly soft as well, beating out the cliche of itchiness when one thinks of the feel of wool.
Weight
this baselayer offers such tremendous functionality as mentioned above due to this special, natural material, it also offers a rating of UPF 50+ so that it can protect your skin from intense sun rays, especially those that are magnified by reflecting off of crystalline white snow.
Fit
Literally, there aren't any sizes that are not covered by this brand. The smallest XS to the largest 6XL can go out with protection. When you need to wash your product, this one will be cleaned with ease. It is safe to use in the machine to wash and it will dry well. This is a product that can be used in three seasons, making it very useful for a wide variety of outdoor activities that require a solid base layer.
2

. Darn Tough Vermont Merino Wool
67% Merino Wool, 30% Nylon, 3% Lycra Spandex
Made in the USA
Lifetime Guarantee
High-density knitting
Performance fit
If you stretch them out it is harder for them to retain their original fit
A company that lives and works in the state of Vermont, USA. This is where the Darn Tough Vermont Merino Wool sock is made. This is a performance-based sock that is going to serve you well if you enjoy skiing, snowboarding, hiking, biking, and running in the most extreme climates and environments.
Read more
Materials
These socks made of mostly merino wool are very comfortable on the skin and are very soft. They differ greatly in that respect, from others on the markets that are made out of cheap synthetic fibers.
Weight
Your feet will be able to maintain a nice internal temperature without excessive sweating, they can keep you warm in boots without the added bulk that you will often see in the construction of others on the market. They fit very well and can stand up to daily use.
Fit
The construction of these socks really pays attention to the details. They will stay up over your calves and they stay put. They don't scrunch up and slide down easily, they aren't itchy, and they are super warm. There is additional padding in the heel, toe, and shin area so that those high impact areas have extra protection and provide additional comfort.



7 color options
No-Risk Guarantee
Air-vent and Protect Guard to keep foul odors at bay and keep them free of bacteria
Breathable and moisture wicking
Spandex keeps this sock in place
Nylon on the outside gives them a rugged durability
Buy a size or two bigger, then wash in hot water so they shrink to your intended size
This technical sock will hold up and be a reliable companion in the most frigid conditions. J.B. Extreme - 30t is made with 70% Merino wool, 25% nylon, and 5% Spandex, this sock is 12" in length and it is manufactured in Canada.
Read more
Materials
The foot and leg are made with a pleasing terry knit that provides you with a good lifespan, and a reliable amount of wear and durability. The spandex will help keep this sock from sliding and is strategically placed in the arch and the ankle areas. The outside construction makes use of durable and tough nylon so that it can stand up to wear and tear.
Weight
There are 7 color options to choose from which gives them some variability in appearance. The price is very appealing given the details included in the design, construction, and use of materials in this sock. These are going to keep you warm and keep your foot health.
Fit
Treated with ProtectGuard as well as Air-vent you will have a healthy sock clear of microbial and foul odors while excessive heat and moisture will be flushed out for a very cozy and enjoyable fit.


A very warm base layer that actually gets softer with a couple washes
Has stain breaker technology to allow washers to lift smudges from the fibers of the textile with ease
Rib-knit cuffs at the bottoms keep in warmth
Elastic waistband is comfortable, reduces sliding, and makes a secure seal
When anyone says Carhartt the basic response is rugged, durable, tough, and strong. This is the brand for those that work out in the elements, early morning to late night and need clothing that is going to keep them insulated and protected. No doubt the Carhartt Base Force is going to not only retain heat, but it will also be heavy-duty.
Read more
Materials
Made with 9.5 ounces, 100 percent cotton ring-spun knit that will remove any sweat away from your skin so that you aren't bogged down with cold moistness that chills you to the bones. The maintenance is a breeze with the stain breaker technology that allows this to be effectively cleaned in the washer by having any stains or other smudges simply release themselves from the material fibers. Extra tough reinforced stitching keeps these together like armor.
Weight
Carhartt is just a solid company that makes amazing outdoors gear. Their biggest claim to fame is their heavy-duty coats, these things will last literally a lifetime, they can go through a hurricane and still maintain their integrity. This same type of design and construction is used in all their products including their base layers. This brand services those who have to face the most extreme elements and they make products that will stand up to those elements and keep their customers comfortable.
Fit
The rib-knit cuffs keep a snug fit to the ankles so that all your heat can be maintained inside. The elastic-like top will also keep these snug to your waist so they will stay up and not slide and this area will also seal in the warmth you need in frosty conditions.



100% polyester
Cotton two-layer engineering for extreme warmth
Sits on the natural waistline
Tagless labeling for a more comfortable fit
Best for very cold weather with low to medium activity levels
Moisture-wicking abilities
Green business initiatives
Affordable
The stitching can be a bit less flexible and stretchy than the rest of the material which is awkward
Seams may cause irritation in the inner part of the leg, where the skin is more delicate
ColdPruf is a base layer that will keep you warm and provide essential mobility so that you can engage in outdoor activities without a problem. The technical fibers used have the Silvadur Intelligent system which keeps your pants fresh, odor-free, and reduces harmful and unhealthy bacteria from developing and growing on the fabric.
Read more
Materials
The cotton two-layer engineering is really something. It is set up to trap your natural body heat between the layers. You effectively act as your own furnace. This allows the outer portion of the pant to shield from the cold while the inner portion is circulating warm air. The polyester textile will do it's magic keeping the pant very strong, almost tear resistant, and will help it hold its shape as it isn't a fabric that is prone to shrinkage.
Weight
The tagless labeling is a thoughtful feature that will allow this product to sit well on your body without any annoying itching or irritation from a flapping piece of fabric
Fit
The front and back rise gives a great amount of coverage and very smooth wearing when you are engaged in outdoor activity. The front fly is another practical feature.



Made in the USA
18.5 micron, Superfine, Pure 100% Merino Wool
Contains heat in wet and dry environments
Easy to clean and can dry well
Can last for extended periods of time without developing a foul odor
Not made to be put into the dryer
The fit is not skin tight
First Lite Allegheny fits true to size so whatever your natural body size is would be what you'd want to purchase and then it will layer on nicely beneath your clothing. The use of Merino wool in the fiber mix is a nice compliment which will naturally keep you comfortable in all extreme temperatures, those that are very high and the lowest and coldest.
Read more
Materials
A very important feature about this product especially for those that are going out in the wilderness for some time and need to pack light, pack smart, and not have access to amenities for some time, these are going to serve you well. They can actually last for a couple of days on without developing a build-up of odor making yourself a bit too 'ripe' for others or yourself
Weight
In addition, if you find yourself sweating, these won't keep that moisture in making your skin clammy, they will wick it away and dry quickly so you can maintain a comfortable feel and dryness that will aid in containing essential warmth.
Fit
This Is a product that will move with you, handle the elements, and legit keep you set with temperature regulation and comfort for days should you need to use them on a long term basis like that. This makes these an ideal pair for hunters or especially for through hikers that go on long hikes with stops for quick camps where packing light and effectively is most essential.
7

. Icebreaker Merino Everyday
100% Wool
Fly has a gusset that helps with movement
There is no center back seam in construction
Naturally odor-resistant
Flatlock seams
Breathable and will rid moisture
Can have durability issues with tears at the bottom
Leggings can ride up underneath clothing
These leggings have a ton of natural movement built in, the Icebreaker Merino Everyday is made with merino wool just as their name suggests. That makes them odor-resistant and breathable. The gusset helps with better movement and the flatlock stitching won't irritate your skin or annoy you when wearing.
Read more
Materials
These can be used for every type of activity where extra warmth or temperature regulation is needed. They can be used when working outdoors professionally, hiking, hunting, or camping, they are multi-versatile in what they can accomplish. They have ease of movement as well so they will allow you to climb or crawl or move in whatever way you need.
Weight
These are light and very breathable using 200gm of pure merino rib fabric.
Fit
The gusset allows for spare room in your joints so that you can stretch and maneuver readily. The design, integrating a flatlock seam will help to minimize, even eliminate irritation and chafing on your skin. A waistband is also smooth to the touch on the skin and also adds to minimal irritability and tenderness that could cause you to be less likely to enjoy this product.
55% organic cotton, 40% viscose from bamboo, and 5% elastane
Moisture wicking
Mesh ventilation
UPF 50+ protection
Machine washable
4-way stretch
Raglan seaming helps with movement
Fits true to size
The collar can be on the smaller size especially if you are of a muscular build
A perfect pairing made popular by athletes, Tasc Performance is a top that will contour to the body with a skin with a tight fit. It will alleviate chafing, you won't even feel like you have it on.
Read more
Materials
The coldest days to the best with layers, and having a layer that will lay on the skin without sliding or bunching up and one that won't add extra bulk makes it a great product that will work with almost any top clothing. The breathability will help your skin stay dry and also keep in the warmth close to your skin.
Weight
This shirt is light but still makes an ideal under layer for those cold days
Fit
This top fits like a second skin so it will easily fit as a base layer under pretty much any type of clothing. Even though it provides a close fit it doesn't feel restrictive at all. It also has plenty of stretches so you will have no problem with the range of motion or movement. This is a very soft to that has excellent moisture wicking abilities.


100% Polyester
4-way comfort stretch
Antimicrobial treated fabric
Ergonomic seaming
Flatlocked construction
Thermal wear for warmth
Moisture-wicking abilities aren't the best on the market, some may feel a slight stickiness
The Columbia Midweight top is comfortable midweight layer gives just enough thickness without being overly bulky. It will stay put under other layers and it has breathable, stretchy, and moisture wicking abilities that make it very versatile to wear as a base.
Read more
Materials
Omni-HEat thermal reflective lining incorporated into the fabric increases overall warmth you can retain throughout the body. It is a versatile product that works very well on its own or as a layer underneath other clothing. The fabric is treated with anti-odor technology to keep you fresh.
Weight
This is a great product of the most active people who enjoy exercising outdoors in all weather, even extreme cold. Runners, hikers, rock climbers, and the avid skier can gain a lot of heat with the heat entrapment technology this top provides.
Fit
You will spend a couple of bucks on this top but it has an incredible ability to retain heat, which is what you want on chilly days. It can work well for an average workout as well as benefit you on the slopes. It is a great piece of clothing to have in your closet that you can use whenever you will be in cooler temperatures.



96% polyester, 4% Spandex Bi-Polyester
Machine washable
Droptail hem
Flatlock seaming
Tagless
Four-way stretch with moisture control
Sleeves run shorter
Sizing runs smaller
The Duofold Heavyweight is a top that provides considerable warmth. This is a double layered product that will be your best friend in extremely frigid temperatures.
Read more
Materials
The design of this product will trap warmth between the double layers for maximum heat retention. The dual layers are held together through a knit bond that allows them to form a solid layer that acts as a thermal blockade keeping the cold out.
Weight
This top has all the features you would want in performance, thermal top. It is antimicrobial which keeps the integrity of the fabric healthy and reduces bad smelling odors. This is a moderately priced shirt for a heavyweight model. It is going to work really well for snow bunnies who want to spend the day in the winter wonderland.
Fit
It is tag-free along with the flatlock seams these features work together to make the fit and feel on your skin less irritation. The four-way stretch allows for maximum mobility and range of motion making this a great sports shirt. It is a solid option for skiing, snowboarding, ice skating, running, hiking, cycling, or mountain climbing in the extreme frigid outdoors.
Criteria Used for Evaluation


Materials
It is quite possibly very accurate to say that the fabric your thermal wear is made of could be the most important choice you have for picking the perfect layering clothes. Moisture-wicking abilities or the capacity to move wetness away from your skin and keep both your skin and the fabric dry is going to be key. Wet, damp skin in extreme cold is not a good combination. The clothes that are specifically designed to be base layers, and labeled as such will most likely have moisture wicking abilities. Some will be better than others, but at the very least, they should have some capability to rid wetness. To better inform you of the types of fabrics you will come into contact with when looking for a specialized product like this here is a list and some information about how these different fabrics work and what they offer.
Synthetics
When it comes to chemically engineered textiles, polyester is a synthetic material that is commonly used in activewear. Other strong blended fabrics you may encounter include nylon, polypropylene and/or rayon, as well as spandex. The spandex fabrics will provide a nice stretchiness that can also have a close and neat fit that is not going to be too tight and compressing. These textiles can give you really fast drying capacities, they tend to offer the dryest feel of any other fabrics used. They are highly durable, they were engineered to be. If you are going to be engaging in a rough sport or one that can have to snag such as rock climbing you are going to want a very strong fabric. Synthetics are the strongest. The finish in the chemical process of making a synthetic involves the use of a finish that will aid in stopping the development of bacterial build-up which can cause funky smells. That being said, this is a fabric that can cause stickiness to build upon the skin if worn for longer periods of time.
Merino Wool
Contrasting popular believe about wool, which for the most part is correct for some varieties, the itchiness factor doesn't exist with this variety. Merino wool is soft and has ultrafine fibers making it naturally soft to the skin. It is a highly versatile material that can be used alone for its tremendous natural abilities but can also be blended together with other fabrics to achieve specific results in performance. This wool wicks very well, but when it gets very wet, the downside it takes a bit of time to dry out. It is best used as a base under other layers because when used alone, any wear and tear from backpacks or rubbing and snagging will quickly deteriorate the lifespan of the material. If these wool fibers are blended with other synthetics, though that changes the equation because then there is generally more durability for wearing alone. It is a very neat natural fiber that can offer both cooling effects as well as retaining intense warmth. Last, wool has the natural ability to be very resistant to odor-causing bacterias, so it will keep you fresher longer should you have to wear it for a couple of days without laundering.
Silk
It doesn't seem like this luxurious material would be a performance fabric used for making a base layer, but actually, it is used in low-activity and for easygoing wear. It can provide you with a bit of natural moisture wicking. It is very supple, a lightweight material slipped under other layers feels soft and smooth on the skin especially if your outer layer is itchier or made of fibers that are uncomfortable for the skin it makes a pleasing barrier. While you aren't going to use silk to run a marathon or do a cross-training session, a low-key fall hike or a night watching a movie in a drive-in, this is a nice material that will provide adequate support. Remember, it is not naturally odor-resistant so it will need to be laundered after every use, and it is a delicate material, so don't expect to be doing anything rugged in it as its durability is fragile.
Ceramic/Wool
A new, modern technology that is being used is blending wool with ceramic particles specifically for very hot conditions. The ceramic acts to pull in your body's heat and then dispenses that heat away from the body and the clothing so that your skin stays cool. It is like a vacuum on the body that will suck up the heat and blow it away from you. We will see where this one goes in time with more research and use it may become a common textile option to add to the performance fabric niche.


Weight
When it comes to base layers, there are a couple of considerations to take into account so you can find the best-specialized option to optimize your performance. You always want to take a hard look at what activity you are engaging in and what environment you will be in, what the temperature of that environment will be, how you are to pack your gear, and finally how your body tends to respond to your surroundings and your activities. For this last consideration, there are three levels of weights that base layers will come in. These layers are lightweight, midweight, and heavyweight. If you are a person who always is cold and cannot get yourself warm easily, you are going to want to go with heavier weights as your base layer. Alternatively, if you are an individual who acts as a natural furnace for yourself and everyone around you, you'd probably be more comfortable going a bit lighter. Lightweight layers will be used for at most moderate temperatures to temperatures that are cool, while midweight is specifically for cold temperatures. Heavyweight, of course, is for the most extreme, those temperatures that are below freezing.
Additionally, you may come into contact with "ultralightweight" a.k.a. "featherweight", these are outlier weights and models. Only a few brands will try to extend their spectrum to the 'ultra' category making these garments especially light, or on the reverse, "expedition weight" which makes things especially thick and heavy.


Fit
Fit
These base layers can come in a range of prices from very affordable to the most pricey. The money isn't so much as important as the functionality is. If you want your layer to be the most effective, especially at removing moisture then it should fit very close to your skin and be in contact with that moisture so it can do what it has been designed to do. It should have a snug fit on your body, it doesn't necessarily need to be a tight or compression level fit, but it should be close to the body. If the fit is too loose the efficiency at which your gear can remove moisture is reduced.
When it comes to base layers that are used in warmer climates and the desired effect is cooling, some models will be most effective when they access your body's sweat and then they work to spread it over the larger surface area of the garment. When the liquids evaporate they end up cooling that whole area that they were dispersed across which keeps you very comfortable in hot, humid weather.
Expert Interviews & Opinions
Most Important Criteria
(According to our experts opinion)
Experts Opinion
Editors Opinion
Users Opinion
By Default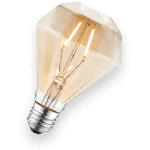 X out Cotton
Try to steer away from cotton, while dealing with extreme cold in case you get wet cotton takes a very long time to get dry. and you don't want to find yourself in that situation.
Merino Wool
You may have noticed that we have quite a bit of thermal gear that uses Merino wool to keep you warm. While some of these products may be a little pricier, Merino wool products are totally worth every penny.
Other Factors to Consider


Comfort
One of the most important factors to consider is the overall comfort you get from the thermal gear you decide to wear--and honestly, this applies to anything that you wear. You need to remember this because if you aren't comfortable with what you are wearing then you won't want to wear it again in the future. If you end up getting gear that isn't comfortable enough for you, you will find that you will end up right back at square one--looking for and researching what the best thermal gear for you could be.
When looking at the overall comfort of the gear you are thinking about, there are several factors that we took into consideration, and we suggest that you do as well. First and foremost we considered the overall fit of the gear as well as how easily you can layer it up when you need to. We also took into account how well it is able to keep you warm without causing you to overheat--and this means also ensuring that =it can effectively cool you down. When you take a look at comfort just make sure that what you are wearing isn't itch or irritating--some of you may have sensitive skin when it comes to certain products so make sure you watch out for that.
Bottom Line
Now that you have taken a look at all of the factors to consider, you may have a better picture of what to look out for before making your purchase. When it comes to thermal gear there are a lot of things you need to consider (as you can see) but they most important thing to remember is that you need to make sure that it fits your specific needs.
This means that you need to make sure that you are investing in thermal gear that is comfortable and that feels great when you wear it. You will also want to make sure that the fit is just right for you and that it isn't too hot, or not warm enough. Effective thermal layers are designed to be layered, so if you live in a really cold environment make sure to keep that in mind. While sometimes you can wear base layers on their own-don't expect them to keep you warm without any layers.
When looking at the overall product, make sure that it manages moisture effectively for your needs. You don't want to overheat and get soaked—because then your clothes might actually weigh you down. At the end of the day, you need to make sure that the thermal gear you invest in will work for the environment you need and that it fits you in a way that you can layer up.
Frequently Asked Questions
q:

Why is Merino Wool so effective?

a:

Merino wool is so effective at keeping you warm and toasty on even the coldest days because it is a natural insulator. It is able to pull in and lock down air, which is what makes it such a great insulator. In fact, one of the biggest reasons Merino Wool is good at keeping you warm is that it is able to absorb heat and keep it locked in.

The best part about Merino Wool, however, is that it doesn't allow you to overheat thanks to its cooling effect. Not only does it warm you up, but it also ensures that the moisture evaporates just enough for you to cool down just enough.
q:

Can merino wool protect your skin from the sun?

a:

Yes, Merino Wool actually will protect your skin from the sun's rays,. In fact, most Merino Wool clothing can have up to UPF of 30+ rating, and some may have more, which is pretty incredible.
q:

Is Merino Wool comfortable?

a:

Thermal made of Merino Wool is actually really comfortable! It is smooth and soft--and not itchy or irritating, like many people would assume, given that wool is in its name. Merino wool is also really static resistant thanks to the fact that it allows moisture to build up a bit. If you want something that is both comfortable and warm, Merino Wool is the way to go.
q:

How should I layer up?

a:

Here is a quick answer to help you get an understanding of what layers mean and how they work to support your outdoor activities.

Base Layer: the underwear layer, its main essential role is moisture management.
Middle Layer: the insulating layer, this is the layer that provides thermal heat protection from frigid temperatures.
Outer Layer: also is known as the shell layer is your protective exoskeleton, if you will. It will be the barrier from wind, ran, and the other elements nature can throw at us.
q:

What are non breathable shells?

a:

These are outer layers that are generally waterproof or water resistant, and many times they are coated with nylon to make them windproof as well. They are a basic shell that works well alone on rainy days with minimal activity. If you up your exertion level, then you'd want to think about moisture management which would mean this would be best paired with an appropriate base layer.
Subscribe to our newsletters