10 Best Trail Running Gaiters Reviewed
last updated
Aug 05, 2019
If you're a regular off-road runner, you may want to learn more about the best trail running gaiters. These can quickly become a solid part of your running arsenal and once you find the right ones, you won't hit your favorite trails without them.
Those of us that run off-road, on
rocky terrain
, or our favorite trails will encounter elements that can make our runs less enjoyable and deter us from returning. The best trail running gaiters prevent
blisters
from forming and help you avoid sore or cut up legs.
When we hit the great outdoors, we run with the elements, and if we want to get out there again you may want to invest in the best trail gaiters.
In a Hurry? The test winner after 18 hrs of research

Salomon Low
Why is it better?
Little need for readjustment
Simple Velcro design
They look good with a nice sleek design
Durable and sturdy
In a
Hurry? Editors choice:

Test Winner: Salomon Low

15
Researched Sources
1015
Reviews Considered
18
Hours Researching
17
Products Evaluated
Comfort
Durability
Protection
Style
Value
By Default
Our Top Favorite Gaitors



Little need for readjustment
Simple Velcro design
They look good with a nice sleek design
Durable and sturdy
Not suitable for running in water
These low gaiters ride low on the ankle, and hence provide little disruption while being very comfortable. They don't ride up on the ankle and they don't often need much re-adjustment. They secure with Velcro, which ensures a tight fit and a sturdy product, and they're very good for keeping sand, stones, and water out of your shoes. Like much of Salomon's gear, they work well and they're a good addition to your arsenal of running equipment. If you're looking for something simple and reliable, these are a great option.
Read more
Comfort
These gaiters are very comfy while still doing the job well. Though waterproof, they ride low on the ankle, so they're not going to keep you dry if you're regularly running through puddles or in particularly boggy or watery terrain.
Appearance
They're very smart and subtle, and look particularly good when worn with darker shoes. This is about as good as it gets in terms of discreet and small gaiters.
Cost and Value
They are around average price. Though there are slightly cheaper options on the market, these are very good value. You can certainly do worse than investing in these – there are lots of options on the market which cost more and don't do the job as effectively.
Works as ankle braces
Easy to put on and take off
They don't irritate your skin
They don't slip off
Lightweight design enhances performance
Velcro isn't strong enough
Another great product from Salomon. Make sure not to mistake it with Salomon Low Trail Gaiters; these are available in three sizes. They also give you excellent protection for your ankle bones, they're water-resistant and will let you run on any terrain you want to. They're also extremely breathable!
Read more
Comfort
They are very helpful toll while running by preventing dirt, rocks, sand, and snow from entering your shoes. They also give additional security with Velcro closures.
Appearance
These have a reflective design to make you visible on the trail you run at night.
Cost and Value
Since these are made with elastic jersey fabric, they very durable and that's why the price may be a little high. Nevertheless, they work perfectly and are worth every penny.
3

. Outdoor Research Wrapid



Waterproof
Anti-slip heel prints
Hook and loop system for maximum security
Adjustable
Prevents anything from entering your shoes
Helps keep you cool and dry
Size runs small
Long break-in period
These gaiters are comfortable and provide optimal protection. They are made of Nylon, Polyester, and Spandex, and are high enough to prevent any debris from entering your trail running shoes.
Read more
Comfort
These gaiters are adjustable, lightweight, and comfortable. They utilize a hoop and loop system to keep the gaiters tightly secured - so they don't get in your way during your runs.
Appearance
These water-resistant gaiters are high enough to use anywhere - whether it's snowy, wet, or muddy. They only come in black and while they look thick, they will actually keep your feet cool and dry during runs.
Cost and Value
These trail running gaiters come at a moderate price. They won't break the bank, but there are cheaper options available on the market.
Keep mud and rocks out of your shoes
They don't rub on your skin
Works great on snow, sand, rocks, dirt and other surfaces
The material is very stretchy
Stays in place without slipping
They may not work well if you don't use the Velcro attachment
These consist of 82% Nylon and 18% Spandex. They have a low profile design and are perfect for the most challenging runs. There are no straps so you can easily take off your shoes without taking off the gaiters. There are two sizes available. They have an over-the-ankle design to keep all the debris out of your shoes.
Read more
Comfort
While you run you may forget that you're wearing them because they are so lightweight. The material is breathable and abrasion resistant.
Appearance
These have a special reflective print which makes you more visible on the trail. They have metal lace hooks at the front. They are available in many colors if you want to add some style to your gear.
Cost and Value
These gaiters aren't very expensive and are definitely worth the price.
5

. Outdoor Research Ultra Trail



Water resistant
Stretchy
Secure fit
Breathable
Abrasion-resistant
Reflective detail
While they are water resistant, they are not waterproof
These are some great gaiters by Outdoor Research. They come in other colors besides black and are really durable and built to last. If you need protection from the terrain you run in, take a further look at these awesome gaiters.
Read more
Comfort
These gaiters are made of Nylon and Spandex to ensure they provide a secure and comfortable fit. They are lightweight, breathable, and don't take away from your full range of motion--in fact, they encourage it thanks to their stretch and flexibility.
Appearance
These gaiters are minimalistic and not bulky in the slightest. They have reflective features and are water resistant.
Cost
These are a great investment if you need water resistant protection when you hit your favorite trails.
6

. Outdoor Research Stamina
Enables them to get rid of moisture
Works perfectly on snow
Special movement-mirroring stretch
They are very durable
Aren't completely waterproof
These were created for real race lovers. Very lightweight, they're made of Polyester and Elastyne. They were designed for real hard-working athletes and competitors. They keep all mud, sand and other debris out of your shoes. They also have lace hooks.
Read more
Comfort
With these there is no chance of debris getting in your shoe so there is a smaller chance for injury and blisters. They can easily attach to most running shoes. They are also very easy to clean.
Appearance
Their minimalistic appearance is really appreciated by reviewers. They're very adjustable.
Cost and Value
You may smile when you see the price as it's quite cheap compared to the previous models on our list while still being of a very high quality.



Great for snow and cold weather
Underboot strap
Secure fit
Waterproof
Breathable
Expensive
Bulky and heavier than other gaiters
We previously had some Salomon gaiters here on our list, but we found the Rab Latok Alpine gaiters to replace them with. These are great for technical terrain and a great addition if you hit the trails often.
Read more
Comfort
These are one of the higher and bulky gaiters, so they are designed to take on tough terrain. They have a drawcord and a hook and loop closure for a comfortable and secure fit. Their under boot strap provides additional security and their overall design is perfect for cold and snowy conditions.
Appearance
They look bulky because they are designed for cold and snowy weather. These are meant to keep you protected and not to look stylish. They don't come in color or design patterns, so their standard colors are it.
Cost and Value
These are some of the more expensive gaiters on our list. If you won't be in snowy or extra technical terrain then these won't be your best bet. However, if their features meet your needs then they are some of the best out there.



Keeps out everything from dust to stones
Slightly cheaper than other options on the market
More waterproof than most other gaiters
Simplistic design, not very fashionable
Poor retention cord quality
These Inov-8 gaiters are excellent at keeping out stones, dirt, and debris, and are more waterproof than your average gaiters. Their clever water repellent treatment ensures that you stay dry in all but the very worst conditions. They are also very thick, which is great when you want to stay warm in cold conditions, but can mean that they leave your feet slightly too warm in hotter conditions. These gaiters come with one major flaw – the rubber cord which attaches them to the shoe is not very durable at all, and often snaps after very little use.
Read more
Comfort
These gaiters are very comfy and keep you quite warm. They're nice and thick and provide plenty of coziness. They keep out all those annoying bits of debris and rock, which ensures a pleasant and comfortable run.
Appearance
They're plain black, and hence subtle. But despite their strength, they do look a little floppy and flimsy. This means that they're not particularly fashionable, which might be of significance to some.
Cost and value
This is perhaps the best option in terms of price. They are the cheapest on this list and do the job as well as any other. That said, they aren't as reliable, so if you're one of the unlucky ones, this could be one of those pesky examples of being dollar smart and penny stupid.



Windstopper Membrane
Breathable
Flexible
Reflective features
Aren't waterproof
Expensive
If you are looking for a stylish pair of gaiters, then these are not it. However, if you want effectiveness, durability, and something that will make you visible then the Gore-X gaiters certainly deliver.
Read more
Comfort
These gaiters are short and breathable. They feature a windstopper membrane that will help you take on whatever the weather throws your way and provide a secure and comfortable fit that will stay in place.
Appearance
These are not super stylish but they are lower in cut and look sleek and minimalistic. They have reflective features and are available in fluorescent color, so you know you will be visible to others.
Cost and value
These are slightly expensive and you can find more affordable as well as more expensive options. Overall, they are a great everyday pick.



They keep you cool and
Offers good breathability
Easy to use and to put on
Intended more for debris protection than waterproofing
Somewhat pricey
These gaiters do all of the basic things well, but they don't offer much in terms of waterproofing. They are a very light set of gaiters and provide very good breathability and flexibility to keep you cool, but at the expense of comfort. The tops of the gaiters are somewhat uncomfortable for some wearers as they can squeeze the ankles. They look fine and they are pretty easy to put on and take off, but if you happen to have slightly larger ankles, these might not be the best option for you.
Read more
Comfort
The main flaw here is comfort. They can be slightly tight and unpleasant if you have larger ankles. This is only an issue for a small portion of users but is of significance.
Appearance
These are plain and come in a nice grey color. Though they don't have the subtlety or sleekness of other options, they still look pretty good.
Cost and value
These are a little on the steeper side, though they're not a great deal more expensive than other options.
Criteria Used for Evaluation


Comfort
The main reason running gaiters were created in the first place was to help you stay comfortable while you are on your runs. They are designs to keep our sand, rocks, and debris so your feet stay comfortable while you are out running your favorite trails or outdoor course! The goal of running gaiters is to ensure you have a comfortable and enjoyable run from start to finish each and every time.
Whether you are an experienced trail runner or you're just getting started, trail running gaiters will become your new best friend. To help you make your selection, we have compiled a brief list of considerations to take into account. This type of specialized trail running equipment should not be selected randomly as they are each designed for specific uses. Before you head out to the great outdoors, let's make sure that you are matched with just the right ones to suit your needs.
Many gaiters are made using synthetic materials. They might have a DWR ( durable water repellent) finish on the outside, with a breathable membrane inside, or have just the water repelling finish.
High gaiters offer a more protected feel for your lower leg. You will be better off with a high gaiter if you plan on running off trail or on a trail with lots of obstacles. Some gaiters will only provide a minimal profile.
Low cut running gaiters fit around your ankle. They are ideal in offering protection against dirt and pebbles, which might slip in as you run. They are perfect for running on a day when there is the possibility of it raining. They provide ample protection to the feet from the dirt and grime that are associated with trail runs and lowland rambling.
Gaiters used to be made using rubber, as this was the most effective at repelling water at the time. But with the numerous advancements in sporting fabrics and synthetics, running gaiters are now manufactured in a vast variety of manmade fabrics. These fabrics are based around artificial/synthetic fabrics like polyester, nylon and Cardura. Running gaiters can now offer high levels of water repellency and great breathability while remaining lightweight.
The most common fabrics are eVent and Gore-Tex. Gore-Tex is created with waterproof but breathable pores that keep moisture out while also letting moisture from inside your shoe escape. Perfect for gaiters that are likely to be used in a very moist climate and/or your feet sweat a lot. Typically all gaiters are efficiently designed to be weather resistant and offer protection while also having abrasion resistance.


Durability
Running gaiters need to be made tough and durable so they can hold up to those wooded trails and rough terrain. Most are made from tough stretchy materials that resist tears and punctures. So long as you use them properly and take care of them most running gaiters will last you a year or more so they are a great option for protecting your feet from debris!
All gaiters have some amount of abrasion resistance, providing a high degree of durability and protecting your gaiters from wear and tear. For instance, Inov-8's Debris gaiter is known to have the lowest degree of resistance to abrasion, because the material used is softer and with sock-like features.
Here we also looked attachment points.This determines the gaiters compatibility with trail shoes. Most running gaiters have a strap which fits the outsole of the shoes. However, we have gaiters that are strapless. These types of gaiters will connect to the shoe in a variety of ways, using either fastening loops or hooks. For these types, you will need to get a shoe that is compatible to that particular type. It's good to note that not every gaiter will fit into just any running shoe. It's advised that before you buy a running gaiter you check its compatibility with your running shoes.


Protection
When it comes to protecting your feet from debris like rocks and dirt and sticks there are few pieces of running gear that will work as well as running gaiters! Because of their wrap-around design they will protect your feet and make great additions to any runner's gear. If you want to protect your feet and have one less worry or distraction while running then try gaiters today!
As you may have read from our waterproof running shoes buying guide, water, dirt, and debris always manage to find a way into your shoes. The number one much-needed unwanted companions make their way in is through the top of your shoes. To add a much-needed layer of protection, manufacturers have developed gaiters of different shapes and sizes. Our buying guide is specific to trail running gaiters – it's important to remember that hiking and snow-related gaiters are typically constructed with much thicker fabric, come up a lot higher up on the leg and are really about maximum protection. In contrast, trail running gaiters focus on breathability and range of motion; therefore they are constructed from a stretchable material that minimizes heat and water retention.
Every once in a while during your runs, you have to deal with the issue of stuff getting into your shoes, which is not only painful but also slows down your running. This is very common especially if you're into trail running - it can be anything from dirt and rocks to snow and mud, so you have to make sure you're protected from all potential hazards. If it's "easy" trails you are running on, you might not need a trail running gaiter, but it will definitely help if you end up running off-trail on rougher terrain or through the woods, where the protection of a trail shoe alone won't be enough. Gaiters serve both to keep debris out of your shoes as well as to provide protection from branches or rocks that might scrape your legs.
It's really important we have an extra layer of protection from moisture and debris. If you know that dust and pebbles are going to be an issue then the decision is really a no-brainer. Better to use a gaiter than to have skin irritation or blisters.


Style
There are several styles available to choose from when it comes to running gaiters and many also have additional styling and color options to consider as well. There are many choices to consider on this list so think about your wants and needs and what will work best for your unique needs as well as what will fit your style and flare. You should have no trouble finding something that will work.
Cheap gaiters will have fastenings made with Velcro, while higher quality gaiters usually have closures that are zipped and covered using a storm flap. The zippers are typically anatomically curved to fit your body, and help to ensure that the gaiter can open and close easily. These also give you a more secure fit and feel when worn. Most gaiters are designed with a hook that is used to secure the gaiter around the front part of your shoes or boots. They are often elasticized around the ankle section of your foot to enhance the fit. At the top part, you will find a press type of stud fastening and a pull-cord with elastic properties for tightening the gaiter. The very best gaiters are of course usually the most expensive as well, and use a fastening buckle that of a click-lock style with an adjustable strap that prevents over the over-tightening which can occur with elastic styles.


Value
The final point to consider in your search for the best running gaiters for your outdoor trekking needs is their value. The value of any piece of running gear is a combination of the price you will pay for the product and the benefits you stand to gain. Investing a little more money into a quality product that lasts and that will serve you well is always a smart choice and is a good value investment.
Whether you are looking to buy the most affordable option or have a budget to purchase the most expensive gaiters out there, you will find that the value of your product goes beyond the price. If you are a trail runner, then you know how important the right running shoe is--and once you find the perfect pair for yourself you will want to protect them and make sure you get the most out of them.
The best trail running gaiters will not only protect your feet and legs, but they will also protect your shoes further and prevent them from getting damaged by unexpected outdoor elements--we can never know what we will encounter. Regardless of your budget, you are going to want gaiters that cover your needs and protect you and your shoes.
When looking at the value we looked at the price and compared it to the features it offers--is it waterproof, water-resistant, secure, etc. We also took a look at what actual users had to say after utilizing them for a period of time. The value we gave each product is based on our overall assessment and, while it does consider it, the price is not the sole factor taken into account.
While you narrow down your choices, we encourage you to take a look and consider our value rating, however, we also want you to know that you need to apply it to your own needs. If you see that a gaiter designed for snowy conditions is highly rated in the value department but if you live in South Florida, then you probably won't find much value in the product. We assess the products as a whole and don't categorize them for specific environments, climates, etc.
Expert Interviews & Opinions
Most Important Criteria
(According to our experts opinion)
Experts Opinion
Editors Opinion
Users Opinion
By Default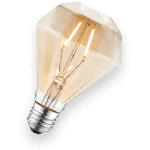 Think about gaiters.
If your a adamant hiker, rock climber, or even going just down the trail with water proof
or really durable boots we all know rocks, water, dust and debris always find a way of sneaking
in the shoe and causing discomfort. Check out some gaiters to solve this issue.
Information is key
Think about what adventure or activity is coming next to figure our which gaiter you need.
Weather its how tall you want them or what features may benefit you the most.
A little research does a long way,
Invest in quality
Whenever you can, make an investment in quality products over finding the cheapest option available. You will pay a little more but it will more than pay for itself with function and durability. Saving a few dollars at the start sounds good but when you are buying replacing gaiters more often because they are wearing out faster, you really are spending more than you would have if you have invested in quality from the start! So, whenever you can, invest those extra dollars into a good quality product right from the start!
Consider personal needs
Deciding what running gaiter is right for you and how much you want to invest in one can be a challenge for some runners, so think about your personal needs, wants, and habits. If you do a lot of running where a gaiter would be beneficial then you will want to invest in a quality product that will hold up well to a lot of use and that will serve your needs. However, if you are doing only occasional trail runs or need running gaiters for only occasional runs in the woods or on trails then you may not need to invest as much. A basic running gaiter can help you deal with the occasional run where rocks or dirt might be an issue. Considering your habits and what your individual needs are can help you avoid paying too much or too little for your running gaiters!
Other Factors to Consider


Terrain
The first thing to consider when making your selection is what type of environment and weather conditions you will you be running in. If you are dealing with a dry trail then you're going to want an option that is lightweight and extremely breathable, preferably with a "one strap application" that make them easy to put on and take off. This way you can get the maximum amount of protection from rocks, pebbles, and all forms of dust without having too much weight added to your feet. However, if you know that you are going to be coming across water and mud on your trail then you will definitely want to select a gaiter that features waterproof material. You will find that the right waterproof gaiter, when utilized with a solid waterproof running shoe, will keep your feet nice and dry when you are dealing with Mother Nature.
If you want to run in snowy weather, or when it's wet, raining, or muddy, you'll need to get a running gaiter that matches the weather resistance capabilities you need. Gaiters with weather resistant features will keep water from reaching the inner sections of your sneakers and shoes while also helping keep your feet warm and dry.


Size
Most gaiters will have a hook or a zip, together with a loop opening, and draw cords which seal out any dirt and moisture. The hook and loop can get dirty with time, and ought to be cleaned regularly while the zips will also require care to avoid getting stuck or waterlogged. Elastic is normally favored, be it built in elastic with a hidden frame, or a system that is of a toggle cord type. This system enables plenty of natural flexibility while also being very secure. Some have built in storm flaps, and it's easy to choose the degree of the protection that fits your needs. Most gaiters will weigh between 100g – 150g, though weight is usually not a major factor since most gaiters are very lightweight.


Comfort
When wearing gaiters during running, we want comfort. To get a good level of comfort, be selective regarding the design of your gaiters and the materials used for the construction.
If you are running in tough environmental conditions you will need to factor in durability along with protection. Look for materials which can withstand very tough wet weather conditions. For fit you should also consider adjustability because at times we wear thin running pants/socks and other times we wear thicker, you will need to look for gaiters which can easily adjust to ensure protective fit.
Not all running environments cause problems with the entry of dirt and scratchy grit but if this is where you run, look for features which secure protection to prevent entry. Many runners choose to wear gaiters in direct contact with the skin and ankle area and this means choosing gaiters where the inner lining is comfortable against the skin with causing rubbing and friction.
Whichever pair you choose, keep in mind that protection and comfort are paramount and it is smart to look for features which support your needs.
Frequently Asked Questions
q:

Q: I run using rain pants in the city, no trails at all. My shoes and socks still get wet. Are gaiters a possible solution?

a:

A: They are definitely a possible solution. It's a good point to make that these can be used for running in the rain, even if you never leave the pavement. They will keep your feet and socks nice and dry while protecting the investment you made in your running shoes. Pro tip: go for a low gaiter and wear them under your rain pants, not over. This will create a better waterproof seal.
q:

Q: What's the best fabric to consider when selecting a waterproof gaiter?

a:

A: Gore-Tex is still the name to be trusted in waterproofing that also gives great breathability. That being said, gaiters with water repellent sprayed on also work well, but must be cleaned more often.
q:

Q: What type of maintenance is required when owning a pair of gaiters?

a:

A: Not a whole lot, make sure you air dry them overnight and keep them free of any dust and debris that can negatively affect the breathability of the fabric or operation of the various closures and attachment points.
q:

Q: Can I use my trail gaiters when I go hiking in the woods?

a:

A: Most people wouldn't. In the woods, you will be dealing with high weeds and brush. Hiking gaiters are taller and thicker to give you the protection that you need. Conversely, you wouldn't want to run in hiking gaiters.
q:

Q: My trail shoes have an integrated gaiter, so I don't really need them. Right?

a:

A: Think again. Having a separate gaiter is an additional layer of protection that acts as your first line of defense. This means that you won't have to dry out your shoes as much after wet runs. Without them if you want to run on back to back days, you're going to either need another pair of trail running shoes, or deal with wet and uncomfortable feet.
q:

Q: Do I need more than one running gaiter if I only have one pair of running shoes?

a:

You can get away with one set of running gaiters. After all you can only wear one per shoe at a time! However, you may want to think about buying several to have on hand as back ups and replacements. This way you are prepared for when the time comes to change out your old running gaiters for new ones or you will be ready if you ever end up needing them for your everyday shoes. Once you find running gaiters you like we advise buying at least one additional pair so you have them on hand and are not caught off guard when the time comes to replace them.
q:

Q: How do I wash my gaiters?

a:

This will depend largely on what materials they are made from and how they are designed. In general, spot cleaning and wiping them down after each run is a good way to keep them clean and in good shape. If they need a deep clean it is usually best to wash by hand and then air dried rather than in a washing machine and dried in a dryer so they do not get stretched out of shape too badly.
Subscribe to our newsletters