Best Fashion Running Shoes Reviewed
last updated
Nov 14, 2018
If you're a
jogger
or a runner, your shoes are of course the very basics of getting it right. With the right footwear, you're well on your way to getting
faster
, fitter and healthier. Historically, running shoes have always been a pretty garish affair; they're not known for being particularly fashionable. But the days of unstylish necessity are over, and fashion-conscious runners are able to buy footwear which is both functional and fashionable. For those of you for whom this is a priority, we take a look here at the most aesthetic running shoes.
16
Researched Sources
10k
Reviews Considered
40
Hours Researching
20
Products Evaluated
Use
Terrain
Brand
Style
Comfort
By Default
In Depth Review Top 10
Nike Roshe Run
Nike Free 4.0 Flyknit
Adidas ZX Flux
Adidas Performance Ultra Boost
Merrell All Out Terra
Mizuno Wave Rider 18
Nike Air Zoom Pegasus 32
Reebok Z-Pump
Adidas Performance Energy Boost 2
Puma Ignite Mesh
Table of contents
Criteria Used for Evaluation
Other Factors to Consider
Frequently Asked Questions
Sources
10 Best Fashion Running Shoes Reviewed


Very lightweight and very comfy
Lots of designs to choose from
Looks like any other casual sneaker, not a running shoe
Provides good comfort and support during a run
For some, these are a little too lightweight
Available for men and women, these are another great offering from Nike. The designs here are fairly minimal, but they do look very nice. Of all of the options on this list, they are perhaps the shoe which looks least like they are designed for exercise - you could wear these anywhere and no-one would know that they are running shoes. These shoes have very good arch support and give great bounce on the sole. The heel on these is pretty high, which also gives good support during exercise. These shoes are also very lightweight.
Read more
Comfort
These are very comfortable, particularly for people who like an airy and lightweight shoe. They provide good stability and good support, though they might not be suitable for very heavy runs or very difficult terrain. They keep your feet cool and the high heel keeps you fairly balanced and stable during your runs.
Durability
These shoes are durable and will last you a long time. They are of good quality, like most Nike products that are made of a high-quality material to withstand a tough terrain.
Cost and Value
These are around the same cost as most Nike shoes, so they're not a bargain option – but they are worth the cost in terms of style, quality, and durability.
Some of the comfiest and lightweight shoes around
Because of their design, these are very versatile
They adapt very well to the feet of the runner
They offer a very natural range of movement
Many designs to choose from: all very attractive
Pretty expensive
Takes some time to break into them
Again, these are available for both men and women. They come in many different designs – some block colors, some more psychedelic, but they're all very aesthetic. These have a very lightweight flyknit design, so you can run with versatility and freedom. They are one of the most flexible shoes currently on the market. The shape of the shoe is designed to mirror the natural movement of the foot, which ensures and promotes a more natural running pattern and a natural foot strike. Despite this, you still get good cushion and support here. They also offer good breathability.
Read more
Comfort
These provide a very pleasant and comfortable running experience due to their lightweight design and unique curvature. When wearing these, you feel very free while still benefiting from the excellent support of the shoe. The design also provides a particularly adaptive fit with good flexibility. Despite their very flat soles, the shoes offer great grip and traction. Because of the knitted design of the shoes, it may take two or three runs for your feet to really become accustomed to these. But once you do, you're in for a comfy experience!
Durability
These will last a while, which is good considering the high price. A couple of users have experienced durability issues, but these seem to be a very small minority.
Cost and Value
This is where things do start getting expensive. They are pricey, but they provide very little flaws and offer a very enjoyable exercise experience along with a very attractive design.


Provides very good comfort and stability
Decent amount of protection here
Durable and should last you a very long time
Nice plain design, which will probably appeal to most people
If you have wide feet, they might not be suitable
Pricey
These are smart and understated, with a very nice simplistic design. The heel and ankle both have good support, so they're suitable for anyone seeking a little extra protection. They also have a good grip on the sole, so they're appropriate for road running and casual running, but like most fashion shoes, they won't offer support for trail running or anything equally intense. Like most of Adidas' products, they are very robust, are comfortable and will last a long time.
Read more
Comfort
These are very stable, and provide good support for the entire foot. Most buyers report that they offer a very good fit and are snug and comfortable. Unless you run on particularly difficult terrain, these should provide all the comfort and support you need.
Durability
Like most of Adidas' products, they last a while and are made of quality material. This will ensure you do not have to worry about spending much on the pair because you know you will get quality.
Cost and Value
They are a little more expensive than other options, but you're getting a good shoe and a fashionable design, so you get what you pay for.
4

. Adidas Performance Ultra Boost
Massively comfortable for most users
Good stability and bounce
Many different designs
Provides a comfortable and natural run.
They seem to run a little small
If you like a toe box or a wide shoe, you maybe won't feel comfortable
These neutral shoes come in many different attractive designs and have an intelligent system to expand with your foot while you run. The soft rubber outsole also gives cushion, bounce, and flexibility, greatly assisting and improving your run.
Read more
Comfort
The breathable and flexible fit offers a great deal of comfort, while the midsole and outer sole give good stability and bounce. Many buyers seem particularly happy with how comfortable these shoes are, so if you're looking for something snug, this might be a good option. That said, your feet might take a little while to adapt to the unique technology, which has caused a small amount of early pain for some runners.
Durability
They are of good quality, like most Adidas products, and no durability issues have been found.
Cost and Value
They are slightly more expensive than some other options, but they look good, feel good and perform well.
The traction on these is insane
Very protective, both on the sole and in the toe
A trail runner that also looks good
Surprisingly lightweight
A little narrow
Not very breathable in very hot conditions
The insole is not particularly durable
These are great for trail runners, with an excellent grip on the outsole and good protection against the elements. All of the attractive and colorful designs come with reflective details for those who run in dark conditions, and the toe guard provides an extra shield for particularly intense runs. If you're seeking a trail running shoe that looks good, you're in luck!
Read more
Comfort
They take a little while to get used to, as they have a slightly unusual design owing to their great traction and protection. Once you do become accustomed to them, they make even the most intense runs very comfortable. They are surprisingly lightweight considering how protective and gripping they are.
Durability
They are overall very durable and of high quality, though the insole seems to wear away a little quicker than it should. If you're usually heavy on your insole, you might find that you need to buy new ones with these.
Cost and Value
These are around average price, but considering you're buying a good trail running shoe with a fashionable design, this really isn't a bad deal.
Very good cushion and bounce
A good road running shoe
Provide a flexible run
Good breathability
A little less pricey than some other options on this list
Great if you have high arches
The arch support on these is a little harder than most
The sizes run a little small
The vinyl logo occasionally irritates the foot
This is a lightweight neutral shoe with a breathable mesh upper and good cushion and bounce. The rubber outsole is designed to reduce impact and give stability to your runs, which is ideal if you race long and heavy on roads. The heel and forefoot technology provide smoothness, flexibility and a good toe-off. This model comes in a variety of bold colors, and they're all perfect for fashion aficionados.
Read more
Comfort
These are particularly comfortable for people with high arches, so if that's a priority for you, these might be what you need. They're typically very comfortable, particularly owing to their excellent bounce and flexibility. They also provide good breathability for long, hot runs.
Durability
These are of good quality, but they aren't quite as durable as some others on the list. Although they wear well in most instances, a small number of users have experienced trouble with the longevity of the sole.
Cost and Value
These are slightly cheaper than other options, so if you're seeking something low-cost and fashionable, this might be a good bet!
7

. Nike Air Zoom Pegasus 32
Fashion is the top design priority
Good durability
Excellent natural run with flexibility and bounce
Comfortable
Sizes seem to run a little small
Toe box is also smaller than with most other shoes
These have a huge range of colors and designs, so if you're a fashionista looking for variety, you'll find it with these. Another neutral shoe, these have a lightweight mesh upper, wire cables for added foot support and good underfoot protection. The material also offers good flexibility and bounce, so they're a good all-around shoe for a comfortable road run.
Read more
Comfort
They run a little narrow and short and the toe box is a little smaller than in most shoes. That said, lots of buyers have commented on the good stability of these shoes - they provide a natural foot strike with good balance. They are very comfortable with good traction and bounce making them offer great flexibility.
Durability
They are of great quality and there are no durability issues since Nike has made the pair with a high quality-rated material, tested across different terrains.
Cost and Value
These are a little expensive, but they're good, durable, comfortable and a top-quality brand. So you get what you pay for!


Nice unique aesthetic
Reflective for running in the dark
Good traction
Good for pace and transitions
They are a little narrow
Not as durable as some other Nike shoes.
The pump button is only somewhat effective
These have a distinctive design, so if you're looking for something to make you stand out, they might be a good buy. They come in ten different designs and have reflective features, useful if you like run at night. The shoes have a unique pump button to provide if needed, extra support and cushion to the heel. The outsole is inspired by tyres to offer good traction.
Read more
Comfort
They are lightweight, comfortable and snug. They offer good arch support and are great if you have slightly narrow feet. The lacing system on these means that you can slip in and out of them, which is good if you value speed or if your exercise features transitions.
Durability
These are not as durable as other options, but the quality is still pretty good. The pump button, in particular, does wear away a little quickly.
Cost and Value
These are around an average price for this range since you would be getting a stylish, tough and functional Reebok pair for your runs.
9

. Adidas Performance Energy Boost 2
The fit is very comfortable and gives a good stretch
No durability issues
Decent traction
Lots of choice for fashion-conscious folk.
The sizes run a little small
The bounce isn't great
The heel is a little stiff.
These come in 20 varieties, so there's bound to be something you like, while the neutral design has a good boost midsole which gives good speed. The stretchy material gives a sock-like fit without sacrificing stability and support. The outsole gives good traction and the structured midsole gives added protection.
Read more
Comfort
These are very comfortable. The banding of the shoe holds the foot in place to reduce slippage while still giving good flexibility and a natural movement. The bounce on these isn't as good as other alternatives, which might not be ideal if you have sensitive knees. The heel is stiffer than other Adidas shoes, which may either be good or bad depending on your preference.
Durability
These shoes do what they promise, and the quality of the support is great. They also provide good flexibility, and there are no issues with durability.
Cost and Value
These are around an average price for a good, sturdy, fashionable running shoe.


They're slightly cheaper than lots of other alternatives
Broad sole offers good support
Decent bounce
Quite affordable
Sizes sometimes seem to be a little off
Durability is a little weaker than other alternatives
These come in five varieties, from subtle to bright, and they are a nice sleek design. They have a mesh design and good cushion, though they aren't quite as light as other options. They are a good comfortable option if you like to run short distances, and the broad sole gives good support for the feet and knees.
Read more
Comfort
They are comfortable and stable and offer a good running experience. That said, they perhaps don't have sufficient protection for those who like to run really long distances. A few buyers have reported that they're better used for shorter runs.
Durability
They are pretty durable and are of good quality, though a small number of users have reported that the colors can flake and fade. Unfortunately, that's the tradeoff for such an affordable and lightweight shoe.
Cost and Value
They are on the lower end of the price range here, so they're a decent bargain buy. However, just a few dollars more can yield a pair of shoes with much more impressive features or construction quality.
Criteria Used for Evaluation

Use
Think about the main reason for buying your new trainers. How of a serious runner or a casual runner are you? What's the weather in the place where you live? What are the conditions of the terrain where you run? Are you actually going to run with your new trainers?
Asking yourself those questions is a good start to understand what kind of trainers you are looking for.

Terrain
Think about the terrain of the place where you like to run. Which season are you in? Do you need shoes that suit a paved road, or do you take your running to off-road trails? For example, if you're going to wear the same trainers for the rest of the day after having a run in the morning, you may need a lightweight pair with good ventilation.
Durability of your trainers is something you need to have in mind as well; if you are planning to use them all the time, they will wear-off quicker and should bring more support to your feet.
It is always necessary to consider the best options in ethical footwear. It is important for the global sustainability to buy recycled, organic and fair trade sourced footwear.

Brand
Even if you are not a runner or even a sporty type of person, the running in pretty footwear can become part of your wardrobe. Consider how much are you willing to spend on your trainers, some of them are more affordable than the others as they have more specialized features. The brand is absolutely vital because you will determine the best trainer based on intuition, choice and marketability of the pair.

Style
If you are a person that like monochromatic colors for your outfits, then some minimal design fashion trainers, like the Nike Rosherun or the Adidas ZX Flux, may be the best for you. If you are into colorful outfits, then most of the brands and models can suit your style perfectly.
As a quick fact that may inspire you, Mintel, a world leading market intelligence agency, declared that for the first time ever, sales of trainers have overtaken high heels in the UK.

Comfort
Regardless of the unique qualities of your feet, you want to be comfortable when you run. With this in mind, there is way more than your shoe size to consider when purchasing a new pair of running shoes. You should also think about your foot width, if and how you pronate, your natural foot strike, and your arches (or lack thereof). These all play an important role in finding the perfect pair of shoes for you!
Expert Interviews & Opinions
Most Important Criteria
(According to our experts opinion)
Experts Opinion
Editors Opinion
Users Opinion
By Default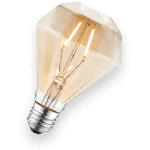 Keep Those Kicks Clean!
If you want your fashionable running shoes to remain fashionable, remember to keep them nice and clean. This can be difficult with trail running shoes or other designed for off-road use but it is still possible. Any sportings goods or shoe store will sell brushes and cleaning solutions that can be used to keep the sides and soles of your kicks squeaky clean!
Don't Forget the Laces
When it comes to shoes and fashion, a surprising amount of people neglect their laces. The truth is that there are countless options for shoelaces, other than simply hiding them inside your shoes, that can add a bit of extra flair. Try finding different colors of laces or different styles, like the popular curly laces that don't need to be tied. Just remember to avoid wearing any styles or colors that might be associated with any street gangs!
Other Factors to Consider

Overall Fit
Not that long ago, if you were looking for a set of great running shoes, that you could also wear to run errands in a casual look and feel amazing, you had very limited options. Today, performance and lifestyle are no longer found in two different aisles in the sports store or website, you can buy trainers that you can keep not only in your locker but also in your wardrobe.
Companies like Nike, Adidas, Rebook and New Balance, among many others, are designing the best-performing trainers to look great and fashionable. You no longer have to pick one or the other. If you are a runner, you may no longer choose a pair of cool New Balance 574s (designed in 1988), as well as if you want to have a casual look wearing trainers, you have more options than you Adidas White Stan Smiths (designed in 1963). Limits between performance and fashion are becoming blurrier than ever before.
Choosing the right kind of running shoes with the perfect look it's becoming easier, but it is not an easy task.
Frequently Asked Questions
q:
Are running fashion shoes as good for runners as running shoes?
a:
If you are a serious runner looking for top running trainers, getting running fashion ones won't be a good option. If you are really into running, you should look for specialized running shoes that adapt to the specific conditions of your feet and the terrain you run on. People that ran the half or full marathons over the last year have positioned brands like Brooks, ASICS and Saucony as the top brands for that particular purpose.
q:
I am not into sports but I would like to match my outfit with some stylish running shoes. Are there any negative consequences of using fashionable running shoes as part of casual wear?
a:
Even if you are not a runner, there are no negative consequences in wearing running fashion shoes. But have in mind that, as any other shoes, you need to choose the ones that fit you the best. Negative consequences of picking the wrong size or shape for you, can cause stress on the joints of the legs. As a common general tip, make sure there is a finger-width space between your great toe and the shoe box.
q:
What is pronation? Should I consider it when buying running fashion shoes?
a:
Pronation is the rolling motion of your feet and has a great affect on your balance as you run and walk. Even for a pair of fashion shoes, it is important to consider pronation as this can affect your comfort and the longevity of your shoes.
q:
In a nutshell, what are the best features?
a:
There are many features you can consider depending on the brand you are looking for but the main ones are, comfort, breathability, design, style and terrain. Others may want to look at pricing depending on their budget.
Sources
The Active Times,

Website

,

Sep 03, 2014

,
Best Products,

Website

,

Sep 05, 2018

,
Fashion Beans,

Article

,
,
Subscribe to our newsletters