Our Favorite Triathlon Laces Reviewed
last updated
Mar 04, 2019
The world of laces for triathlons is diverse: elasticated laces, lock laces, laces with knots. Different lace systems have a unique technology which makes them appealing for runners.
Triathletes
know that it's essential to make use of every last second, from beginning to end. Triathlon laces are very important for this purpose, and the right set of laces can make the difference of a few key moments – possibly resulting in better placing at the finish line.
In this review, we discuss the seven best laces for
triathlon athletes
. After thorough research and testing, we chose the laces we think will provide the best options for our readers. Some laces are elastic and lockable, others secure the foot in a zigzag pattern, some have knots, and some have reflective details. Hopefully, this article shortens your research time and gives you the results you are aiming for!
In a Hurry? The test winner after 11 hrs of research

Lock Laces
Why is it better?
Very simple design, and will speed your transition time.
Come in various colours.
The original brand with many devoted users.
Good stability and comfort system.
One size fits all.
High elasticity makes transitions easier and quicker.
In a
Hurry? Editors choice:

Test Winner: Lock Laces

4
Researched Sources
1.4k
Reviews Considered
11
Hours Researching
10
Products Evaluated
Motion Control
Ease of Use
Visibility
Durability
By Default
In Depth Review Top 10
Lock Laces
iBungee Stretch
Nathan Lock
Qi Laces
Xtenex X300 Laces
Table of contents
Criteria Used for Evaluation
Other Factors to Consider
Frequently Asked Questions
Sources
Our Favorite Triathlon Laces



Very simple design, and will speed your transition time.
Come in various colours.
The original brand with many devoted users.
Good stability and comfort system.
One size fits all.
High elasticity makes transitions easier and quicker.
A small amount of users have experienced durability issues.
These can occasionally be a little too tight, causing squeezing of the foot and bunching of the forefoot.
Lock laces are the original triathlon laces, with the original no-tie system now implemented by so many companies. These laces are easy to use and reduce pressure points on the feet, which ensures comfort for a long time. They come in various colors and are very simple to use. They are 0.25cm in diameter, have a 7-fibre strand design and measure 48", stretching to 72". They come only in one size, which means you don't have to worry about which size to buy.
Read more
Comfort/Stability
The high-compression system reduces pressure points on the feet, which ensures better, longer, and more comfortable runs. This elastic design also conforms to the shape of the feet in order to support the feet and provide protection against slippage. They are very elastic, which makes it easy to take off and put on your shoes very quickly.
Durability/Quality
These come with the promise of lasting as long as your shoes, which is a good guarantee. Typically, they do have a very good shelf-life, but a small amount of users have reported problems with snapped laces and bad durability. This does seem to be a very small minority, but it is perhaps worth noting.
Cost
Most of these products are around the same price range, so these are pretty par for the course.



Very comfortable.
Very slightly cheaper than other options.
Good stability.
Excellent elasticity ensures both comfort and quick transitions.
Some have reported that these are difficult to fit into the shoes.
If you don't know your size, you might end up ordering the incorrect version.
These laces effectively distribute the tension of their design, which provides good comfort and doesn't impact upon the fitting of the shoe. The fastening system here is very simple and allows for quick re-adjustment if needed. These laces come in a variety of sizes: 22, 26, 30, 34, 38, and 42 inches. We recommend measuring your current laces and comparing to find your ideal size.
Read more
Comfort/Stability
The clever tension system ensures comfort through every stage of exercise, and adapts to the movement and swelling of the feet. This, in turn, also ensures good stability.
Durability/Quality
These laces are of very good quality, and will last a decent amount of time. Very few users have bad experiences with durability, so this is a definite plus point with this model.
Cost
Again, the price point here is pretty similar across the range. These are a few cents cheaper than other options of the same style, but the difference is very marginal.
One size fits all.
They are fairly simple to put on.
These are slightly more loose than other options, which could be useful for those with wide feet or if your feet swell a lot during exercise.
They seem to come loose more than other alternatives.
They have a slightly recurring problem of the caps coming off the end of the laces.
These 48" elastic laces come in one size and many colors. They're easy to use and easy to put on the shoes. They seem to be a little looser than other alternatives, with slightly less tension, which may be either a good or bad thing depending on your particular needs.
Read more
Comfort/Stability
These are very comfortable and don't lead to any tightness or squeezing. They do, however, have slightly less tension than other alternatives, so if you want something very secure, they may not be for you.
Durability/Quality
The caps on the end of these laces come off a little more than other laces, though this is still only a problem in a small number of cases. They are otherwise of good quality.
Cost
These are a similar price to other equivalent options. Again, with this product, there is very little difference in the price between all of the good brands. Cheaper options are available, but not of the same quality.



Built for quick transitions
Durable in rough environments
Stay tight during runs/triathlons
Quick adjusting
Allow for quick slipping on/off of shoe
Package comes with instructions for installation
Great for older folks with arthritis and dexterity issues
One size fits all
Made for men, women, and kids
Available in fun colors
Minor issues with plastic locking mechanism breaking
Qi Laces are built for athletes of every age. Whether you have a youngster dreaming of future triathlons or you're a wise elderly fellow taking it easy after years of running in triathlons. Qi Laces come in child's and adult sizes.
These laces are elastic with locks so users can easily slip on their shoes, lock them in place, and get on the move.
Read more
Comfort
Qi Laces zigzag over the top of the foot for even pressure and a secure fit. You will not have to worry about specific pressure points causing pain or blisters. Simply slide your foot into your shoe, pull the locking mechanism in as tight as you would like, and be on your way.
The laces come in only one size - 48" - so you won't have to worry about finding your specific size. They are also available in eight colors for you to choose from.
In addition to triathlon athletes, these laces are great for people with arthritis and dexterity issues! All you have to do is pull the laces snug. No dealing with tying tiny laces and knots with stubborn fingers.
Durability
These laces are made from strong, reliable, and certainly durable hing tension materials. They do not lose tightness. Reviews praise the laces ability to keep the shoe tight. A few reviews did mention the plastic lock breaking over time, but the issue seems small compared to positive reviews.
Cost
Offered in pairs at a reasonable balanced price.



Ingenious knot system provides reliable tension
Pre-lace-up shoes at required level of tension so the shoe is ready during transition time in the race
Tension can be adjusted very quickly
Put on time for the shoe during transition times is very quick
Durable elasticated qualities
No significant cons have been highlighted as of yet
This is really interesting lace technology. Put the laces in, then set and tie them. That's it! The shoe is ready! You tie and set once and the laces retain position through a cleverly designed system of elasticated knots.
However, if you need to adjust the tensions, you simply feed the knots through the eyelets so they lock on and hold at a different level of secure tension.
These laces are popular among athletes whom are in need of rapid transition during competitions. They have also been featured as used during Olympic level competitions.
Read more
Comfort
Strong elasticated laces allowing reliable secure comfort during moments of high performance. Subjected to extensive performance testing for use by triathletes.
The laces will not shift as they are secured in place by a network of knots designed into the lace. This means whatever tension you set, it stays at that rate.
Durable
The laces are elasticated and strongly durable. Added durability must surly be in place through the knot network which gives strength, stability, and security in combination with trustworthy durability.
The makers comfortably state that these laces have long durability with strength.
Cost
The price you pay reflects a lace system with high performing tech and not overly costly.
Criteria Used for Evaluation
Expert Interviews & Opinions
Most Important Criteria
(According to our experts opinion)
Experts Opinion
Editors Opinion
Users Opinion
By Default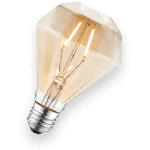 Always think ahead when you are competing in a triathlon.
If you're going to be using socks on the biking transition, then you should select laces that offer more elasticity for a better range of motion in your foot. If you are running in a shorter triathlon, select laces that provide the closest feel to your running shoe. This will give you the advantage of a quick change without changing the support and comfort that you are used to.
Take care of your gear!
Every part of your gear matters when you are participating in a triathlon. From your shoes to the clothes you wear to the laces on your shoes it all can affect your performance! You must take care of your gear and your equipment to make sure it can perform optimally on race day. Investing time once a week to clean and inspect your running gear will keep it in tip top shape for longer and will also help ensure you get the greatest use and benefit from it as well!
Other Factors to Consider


Bottom Line
Ability to work with a large variety of running shoes
Being that there are several transitions to a triathlon, it is very important to select from laces that can offer variety when it comes to what shoes you will be using them on. Athletes are always very wary when choosing an aftermarket component for their favorite shoes. This is why a lot of thought should be placed in selecting laces that will be replacing what comes as a stock option with your shoe of choice. We took careful consideration into picking laces that made the shoe feel as close to as the original as possible while still offering a secure and comfortable fit.
Think about special requirements for a wider foot or significant swelling.
If you experience swelling after prolonged activity, you are not alone. Most athletes notice some amount of swelling and discomfort when going longer distances. This is something to consider when selecting your triathlon laces.
Our guide provides some options that are considered looser than other alternatives and will give you a little less tension. Likewise, if you have a wider foot and have experienced discomfort in narrow shoes or simply don't lace your shoes too tightly, these type of triathlon laces may be a better selection for you as well.
Your comfort levels are important; whether you are competing in a triathlon or just going out for a light run.
Frequently Asked Questions
q:

I'm not considering participating in a triathlon, what advantages can I expect from these types of lacing systems?

a:

Several. One of the biggest advantages you'll notice right away is the time-saving aspect of utilizing triathlon laces. Once you install them on your daily running shoe, you're pretty much set for the lifetime of your footwear. You can now just slip your foot inside and with a quick pinch be out the door and on your way. Same idea when you return from your run, pinch and release and no worries. Another great advantage is not having to concern yourself with your laces coming undone in the middle of a run or workout.
q:

I prefer to tighten my laces considerably, will these snap if stretched too hard?

a:

We've taken careful consideration when selecting the laces on our buying guide and durability was one of our primary concerns. In fact, elastic laces, in general, can stand up to more wear and tear than traditional cotton laces. The integrity of cotton laces goes way down when they get wet and are tightened. Elastic, on the other hand, stands up significantly well to the elements.
q:

What are the steps involved when choosing a one size fits all model?

a:

There are some initial steps that once completed, will provide you with a customized fit without any of the guesswork typically found with other athletic equipment. Most of the one size models on our buying guide simply require the user to install the laces, slip their feet in, and clip off the excess amount with a pair of scissors. This ensures a good fit that will keep your shoes securely in place without the risk of excess lace snagging on something or coming undone as you run your race.
q:

What differences in laces should I consider for different transitions during a triathlon?

a:

To maximize their effectiveness, there are small changes that should be considered in a fast-paced triathlon where conditions may vary significantly. For the swim to biking transition think about whether or not you want to change out of your wet socks; believe it or not, serious triathletes leave them on to shave some additional time. Either way, select laces that are a little looser for this transition.
q:

Are these laces hard-wearing?

a:

Yes, they are! All of the laces featured on our list are very hard-wearing and can stand up to the toughest, wettest and muddiest of conditions without breaking or fraying. It's a good idea to de-lace your shoes and give your laces a spin through the washing machine now and then to keep them clean and free of dirt and debris. Dirty laces may begin to suffer from damage over time as hardened mud and dirt seep into the material. Excessive dirt and grime can also start to deteriorate the fiber of the laces and cause them to wear out faster than they would if they were kept cleaner.
Subscribe to our newsletters