Best Waterproof Cases Reviewed & Rated for Quality
last updated
May 28, 2019
Kayakers, swimmers,
boating
enthusiasts, and paddle boarders all know the value of having waterproof storage.  Campers and hikers, mud runners and all outdoor enthusiasts will also benefit from this type of gear. Even with improvements in our smartphones, increasing their durability and improving features that allow them to hold up better to some wetness, that doesn't necessarily make them completely safe from destruction via water. The products on our list will give your valuables the extra protection they need while allowing you to do all the things you want.
In this guide, we reviewed the best dry bags and cases to keep your phones and valuables safe when you
adventure outdoors
.  We took into account locking abilities, ease of use, style, and features when we compiled our list.
In a Hurry? The test winner after 16 hrs of research

JOTO
Why is it better?
Clear window on the front and back allow you to see your phone and use it
Snow-proof and dirt proof and can be safely submerged
Comes with a neck strap
Snap-lock access
Full touch screen abilities
In a
Hurry? Editors choice:

Test Winner: JOTO

15
Researched Sources
1875
Reviews Considered
16
Hours Researching
22
Products Evaluated
Effectiveness
Ease of Use
Style
Features
Bottom Line
By Default
Top 10 Waterproof Cases



Clear window on the front and back allow you to see your phone and use it
Snow-proof and dirt proof and can be safely submerged
Comes with a neck strap
Snap-lock access
Full touch screen abilities
Can be used underwater for photos but they may be blurry
Not a returnable item
JOTO makes awesome cases that are tops in performance. This is a manufacturer that makes the best use of research to incorporate the newest technology and innovation into their products. Not to mention they pride themselves in providing excellent customer services and providing an amazing online experience.
Read more
Universal
This product fits all smartphones that are 6" and under. This includes many different versions of the iPhone, Samsung Galaxy, and Samsung Galaxy Note. That wide versatility is something that will make this an option that almost everyone can use.
Protection
The use of a secure snap-lock system so it will keep the wetness out. If you want to use your devices submerged, this system will allow you to feel confident that it will be secure. It is IPX8 certified so it will hold up in the most extreme environments.
Cost and Value
This is a great option that will meet all your outdoor needs. It comes in a variety of colors so you can choose the look you like the best. It has a 100% locking and sealing system that will keep your items extra safe. The universal design meets the needs of any outdoor lover.



500D PVC material
Hardened D-rings for easy connections to boats, belts or packs
Convenient shoulder strap
Protects cell phones, wallets, toiletries, towels, cameras
Floating dry bag
Shoulder strap could be wider
Made with tough material, it is not soft
The 10-liter dry bag designed by Earth Pak is both compact and a popular choice for those who prefer to pack light and need the capability of impermeable storage. This is a heavy-duty piece of gear that will provide the ultimate protection for your items when you are outside. It has a great look too and comes in a variety of colors.
Read more
Genuine company
The quality and authenticity of this company deserve to be addressed. It was founded by lovers of the outdoors and aims to create products that will "inspire and guide" other nature enthusiasts and outdoorsmen. They understand the need for quality equipment when off-grid and in nature, and they make products that address these needs exactly.
Easy access
The zippered, splash-proof pocket on the front of this bag is an awesome feature. It is such a helpful addition. When you want to get to something quickly, like your knives or a lighter and you don't want to go digging around in your bag but you still need the protection from wetness, it comes in handy. You don't have to unroll your bag and waste time, it is easy to access and quick grab items that are expertly protected.
Cost and Value
It is hard to put a price on quality gear that protects and supports your things when you are far away from civilization. That being said, this bag is made by an authentic company who really pays attention to detail and quality. The design makes it easy to use and it comes in a variety of colors to please anyone's aesthetic. All of this in one nice, moisture proof package that will secure your items and at a reasonable cost.




Easy to use design
Multi-layer waterproof seal
Secure strap for easy wearing
Privacy options available
Good capacity
Very affordable
Waterproof to over 30 ft
Some issues reported with the straps fraying
In the line of waterproof containers, cases, and bags the Crenova BP-02 Pouch is another great addition that is well worth a second look! Its versatile design and easy use features make it applicable to a wide range of situations and its quality design makes it waterproof and secure so your valuables stay safe and dry!
Read more
Effectiveness
The Crenova BP-02 Pouch is an effective choice for anyone who is on the go and wants to protect their phone and other valuables from water damage. Whether it is an accidental dip into a lake or stream or prolonged exposure to rain or snow, this pouch can effectively protect your valuables and keep them safe and dry.
Ease of Use
This is a very easy to use pouch that is designed to hold a number of items so you can keep valuables like your wallet, phone, camera, and iPod safe and dry while you are out and about. It has an easy open and close feature for quick access but it is also durable and secure so there is no need to worry about your stuff.
Style
This handy pouch is designed to be used in a number of ways. It can be worn around the waist or across the chest as needed depending on the activities that are going on. It can also be attached to boating gear when you are out on the water and any other equipment that you may be using at the time where you need it to be secured.
Features
This waterproof pouch is certified up to 32 feet (10 meters) underwater for one hour which will be a huge relief to anyone who is spending time out on the water. The pouch is available in a clear easy to see material as well as an opaque pouch for that additional privacy and protection you want and need for your valuables.
Bottom Line
The Crenova BP-02 Pouch is designed for people on the go who love being outdoors and who want to protect their valuables from the elements. It provides all-weather protection from water, mud, snow, sand, dirt, and dust. It is made to be durable and will serve you well anytime you are outdoors and in the elements.



Triple closer strip seal
Secure swivel lock keeps the seal tight
Touch screen friendly
3 different sizes
5 color options to choose from
Can keep your items dry even submerged under water
Better if the hinges would stay on when unlocking
Stains can show up on some of the colored bags
Freegrace puts forward a package deal that is made up of a nice set of three bags. They are made with an ergonomic design so they are comfortable to tote and take with you on any of your aqueous trips. You will really love how sensible their design is not just for ease of use but also keep your things protected.
Read more
Wear any way you want
There are many options to wear these bags and easily carry them with you. You can wear it as a waist pack, or across the body, or on the shoulder. Whatever is most comfortable for you works. They can hold all your valuables safely and they are designed to have a comfortable grab handle.
The importance of touch
The coolest thing about these bags is how practical and useful they are. You can keep your phone inside and actually be able to see your screen as well as use your phone. You get the full touchscreen ability so you can text and can make calls without having to remove it. Such a great feature. Just think about kayaking and seeing the sunset on the water and actually being able to effortlessly take that photo without worrying that your phone will be damaged.
Cost and Value
These are versatile in their look as they come in a variety of colors. They are versatile in how you choose to wear or carry, and you can be sure that their design will keep your valuables secure. They float, so if you are in the water you don't have to worry about them sinking to the bottom.



Made using TPU and UV stable vinyl that performs well in extreme environments
Eco-friendly
30-day money back guarantee
Floats
Armband and lanyard
Touch ID function
Putting on wrist guards can be tricky for children to do correctly
Keep your phone next to a cool place when outside so it won't overheat
RANVOO makes a sharply designed piece of equipment that is effortless to use. The simple lock snap system will keep it sealed from the elements. It is easily wearable in a way that won't hinder your movement or your activities, so you can get as physical and active as you want to be when you are enjoying recreational time.
Read more
Floating
Even with a heavy phone, you won't have a problem with floating. This product will definitely keep your device up which means it is less likely that you will lose it on the open seas. Heavy phones that are large can easily fit into this product and it won't be too tight encasing them.
One of the best options on the market
You can feel good about this one. It comes with a neck strap and arm strap secured with velcro. It locks well and holds very tightly. You can do the testing beforehand, and you should, but this one will pass any test you put it through.
Cost and Value
Not much better that can tackle the outdoors the way this model can. The armband and lanyard it comes make it a terrific option for outdoor sports like fishing, or recreational activities like kayaking. It can take photos when submerged, and you can even check your texts and emails should you not be able to turn off your "connected lifestyle" while in your in the great outdoors.



Lightweight and comes with a lanyard
Clear windows on front and back
Eco-friendly TPU materials
Adjustable lanyard
Lifetime warranty
Exceptional build quality
Not user-friendly
Tabs need to be aligned before you can get the seal, sometimes it is tricky to do
You won't have to be worried anymore about dropping your phone into a pool, or the ocean or bay. Wildtek makes a great case that will support your activities when you are on the water and it will keep your hands free while doing it. The remarkable protection it offers is unmatched.
Read more
Environmentally Constructedd
There are no poor quality, harmful materials used in the build of this product that can be damaging to the environment. The materials used aren't going to fail and leave you with a demolished device.
Intense protection

For a little carrying pouch, it will work and protect your device from being destroyed by the dreaded aqua. It is IPX8 certified up to 30 feet. Dive in and to any body of water and have no problem using your phone safely. Take all the videos and photos your heart desires.
Cost and Value
This model uses the highest quality materials and the company focuses on being environmentally conscious with their products. Not only are they made of responsible materials but the quality is almost unmatched. With a nice feel and texture, this super durable and secure item is a hit with anyone who needs protection from the wet.



Specifically designed for iPhone
Super sensitive to touch
Tons of clear transparency in the window
Super light
Secure locking system that is easy to use
Lanyard makes wearing it simple
Great features but durability could be improved
Moisture can sometimes form inside but not enough to cause a problem
This is another option to take a look at that has updated their design for 2018. ZEINZE improved their lock technology for the best seal. The weight of this model has been improved so that it is very lightweight making wearing it comfortable and easy.
Read more
Updated locking
Lock, seal and secure your devices that is incredibly important. This device utilizes a neat on/off seal lock that is a very intuitive to use and overall friendly experience. When it locks, it secures tightly and will protect your device. And when you are ready to get in there, it is not hard to get it opened up and get to your device with ease.
Sensitive touch screen
Even when you are swimming, if you want to dive deep you won't have any problem seeing your device's screen and using it. There is very clear transparency with the incorporated window. The extra sensitive touch quality makes it practical to use anywhere.
Cost and Value
The price is really great and the functionality is there. You will be able to clearly use it under water. It is well sealed, as one of a couple of updated features that this 2018 model offers. This is a terrific option for wet environments and swimming.



Can be worn like a fanny pack
Dual compartment design
Comes with one for you and one for a friend
Large strap fits almost any users
Strap may be too long even on shortest setting for those with very narrow waists
Not made for high-intensity activities
This is a fun option that has a belt so you can sling it around your waist or shoulder, something that's unique to this list. It has two sections: one that is opaque so you can keep the information on your ID's and credit cards private and safe, and another that's clear and touchscreen capable so you can keep your phone dry but still use it.
Read more
Effectiveness and Ease of Use
So long as it's used appropriately this one does a great job of keeping your phone, ID's, money, and other valuables safe and dry. Our research did turn up a couple of instances where the case and the strap separated, but it seemed to be due more to people asking more of this case than it was designed for. So long as you don't take it on super gnarly adventures it's going to do a great job. Customers reported that it was super simple and easy to operate.
Style and Features
This option is very similar to a fanny pack in looks. A thoughtful addition is having two separate compartments, one that can't be seen through to keep your credit card and ID information safe and private, and the other that is translucent and allows you to use the touchscreen on your phone.
Bottom Line
This is a great option for the beach, pool parties, mellow river trips etc. but may not be the best bet for more intense activities.
Rubber liner for extra protection
O-ring seal
Stainless steel hardware
Crush-proof and shock absorbent
Clear polycarbonate lid to see through box
Carabiner could be larger
Fairly tall design
Pelican Products makes solid, hard enclosures that are durable as they are crush-proof. These are going to be a great option for those of you hardcore outdoors people that really get into the dirt and engage in the most rugged activities. You need a superior option that will ensure you can keep your valuables safe while you engage in those wild adventures, this is it.
Read more
Micro
Ideal for smaller items, this product still works like the larger models. It is specifically made to protect phones, iPods, cameras, any of those valuable items that you'd want on your trip which require the most substantial protection. The impact resistance will absolutely do the job you need to take care of all your gadgets.
All around protection
Protection on the inside and outside, protection is all around with this item. It is airtight and cannot be crushed. The shock absorbent liner on the inside will ensure that if you drop it, for instance, your valuables won't be destroyed inside the case. Nice feature!
Cost and Value
This is a strong, light and crush-proof case that is designed for your smaller items. It is well constructed and super tough. The price isn't bad at all, you might buy a few. It won't take up too much space or weigh you down and it is attachable.



Floats, very buoyant
Transparent front and back
Awesome sound quality
Has a lanyard and built-in compass
Touchscreen even works submerged
When closed tightly sometimes performance can be hindered
Sharp edges
You won't have to be worried about losing your things in the midst of all your fun outdoor adventures. This bag made by VK Voxkin is super stylish and will allow you to go all in while your phone stays safe.
Read more
Made for activity
This product has been put through the wringer with all the testing it was put through before being released to market. The company wanted to make sure it was going to work well for people who love to be outdoors and also want to be able to use their devices easily while they are kicking it in the sun. the picture quality remains sharp and you can hear your phone clearly while it is still inside.
Style
A really nice looking design. This product looks high-end and chic, but without the price tag, you'd expect of a well-composed piece of protective equipment. It even comes with a built-in compass which is functional by helping you be able to understand where you are when you are submerged. Not to mention it adds an extra layer of class.
Cost and Value
An attractively priced and styled product. It has all the bells and whistles you could think of plus a compass. It will keep you from getting lost, that is for sure. It will also keep your valuables dry which is even better.
Criteria Used for Evaluation


Effectiveness
This is the most important thing to look at when choosing a waterproof case for your valuables. No matter what other features it has, how cool it looks, or how little it costs nothing else matters if it doesn't keep your valuables safe and dry. With the current popularity of smartphones and more and more people getting out and enjoying activities outdoors, there has been an explosion of these types of products in the marketplace and it can be difficult to decide which option is best for you, and which one will do what it says when it claims to be 100% waterproof. We analyzed over 22 of the top waterproof cases and picked the 10 best by considering over 1800 reviews as well as analyzing the materials and construction of each product. Many of the options on our list may seem a bit similar, but they all use different features and technology to accomplish their purpose. Some products use a snap lock system that generally works fairly well in keeping a secure seal, and is generally easy to lock and unlock.  Others use velcro or multilayer sealing system. There are folding options available just as there are splash-proof zipper designs.


Ease of Use
When you're using one of these cases at the beach, river, lake, or in the rain, you still want to be able to use your phone and easily access your wallet, ID, credit cards, etc. so we made sure to include this important criterion while picking out and ranking our top 10 products. When it comes to these types of products and how easy, or not, they are to use, one of the first things you want to look at is the closure system. Generally, there are two different types of closures: a zip-lock type, and a clasp type. The clasp type usually does a better job of both securely keeping water out and being easy to operate, but it is also bulkier so if you want something to carry around your neck or on your waist most people usually opt for something with a zip-lock type closure.
Specifically for products that are made for smartphones, there is nothing nicer than the ability to actually see your screen clearly and use your phone functionally while it is still being encased in its enclosure.  Many of the options on the market today, provide clear and transparent windows to see your screens. They offer touch sensitivities so you can use the phones. They design their products to be used while submerged and also still have the ability to take clear pictures.  The ringtones and reminders are also easily heard while encased.
 


Style
This isn't as important as the ability to lock tightly and provide a secure seal. But it is hard not to also want whatever gear you have to also look good and be stylish.  Manufacturers understand that and they have catered to that desire with their products. Color options are one way they have accommodated the consumer.  Sleek, slim designs are another. Materials that have a nice smooth feel is also something that you will see in various product lines. We certainly don't recommend choosing a product based just on the color and/or how you look wearing it, but you shouldn't buy something that you'll feel awkward carrying or wearing either. If you do there's a good chance you won't even use it in the first place, and your valuables will be more exposed and vulnerable to damage.


Features
While the main purpose of your product is to keep your valuables safe, many manufacturers have added some additional, low-key options to make their products more practical and easy to use.  The addition of lanyards or armbands to make them more wearable and easy to pack. Lightweight designs and small additional pouches for extra storage work well. VX Voxkin for example actually incorporates a compass in their design. Pretty neat.  The other nice feature that are offered in some models is impact resistance. So if you drop your bag the contents inside will be less likely to be crushed, cracked or broken.


Bottom Line
The bottom line is if you love the outdoors and you spend enough time adventuring and being active outside your risks for injuries or accidents increases.  Your best defense against accidents is to go out with the best gear. Protect yourself and your gear and be smart in the wilderness. Know where you are going, have a plan, and make sure not to go alone.  Protect your body with the right equipment and your valuables as well and you should be able to bounce back from minor accidents well.
Expert Interviews & Opinions
Most Important Criteria
(According to our experts opinion)
Experts Opinion
Editors Opinion
Users Opinion
By Default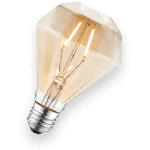 Where will you be using it?
Before choosing a product, think about where you want to use it and what you'll be doing when you get there. If you're going to be doing something more active a fanny pack style case might be the way to go, while if you're just chilling at the beach something with a lanyard to hang around your neck will make it really easy to take on and off, whereas that style will swing around a lot and be annoying if you're river rafting or something like that.
Keep the closure clean and clear
A lot of people use these type of products at the beach. As long as you don't open while you're there you shouldn't have any problems with sand getting into the closing mechanism but it can happen later on when you're removing your valuables from the case. Any sand that gets into the closure will severely compromise the bag's ability to keep your valuables dry, so we recommend making sure they are free and clear of sand or other debris when you're between uses.
Don't push your luck!
Even the best-made product will eventually get to a point where it won't work as well or there may be a situation where even a great product will fail. Waterproof cases and pouches can keep your valuables safe and dry but this doesnt mean you should tempt fate or push your luck. Do not get lazy simply because you have a waterproof container. Do your best to keep your valuables dry and out of the water and let the design of your product protect your valuables when it needs to.
Other Factors to Consider


Protection
Believe it or not, these products aren't the only option you have for protecting your phones from wetness.  If you aren't into getting a bulky encasement or a dry bag, then you actually have alternate options.   There are ways to treat your smartphones with liquid-repellent coatings. This provides a bit of built-in protection from spills and splashes.   There are companies that sell kits to do this. Just remember, that while this will provide a nice layer of protection from rain or spills, it doesn't provide the amount of security when submerged that the bags and encasements will.  Meaning, you will ruin your device if you dive into those waves with your phone if it only has this repellent treatment on it but it's a nice extra layer of protection to have.


Value
It is important to keep overall value and worth in mind when searching for a waterproof case for your wet and wild fun! You want to make sure you are making a smart choice and investing your money into a product that will serve you well and protect your valuables from damage should they get wet or end up in the water. Here at RunnerClick, we know how important this is so we made sure that every products featured here is a valuable item that will be well worth any monetary investment you choose to make in it.


Durability
It is also important to make sure that you are considering products that are made to last and that will be durable enough to handle the wear and tear of frequent use. Form cases to bags to pouches there are many different ways you can waterproof your valuable but it is always important to check the reviews and see what others have to say. The RunnerClick review team made sure to consider past user reviews as well as our own testing and trials to find the products that are the most durable to present to you here.
Frequently Asked Questions
q:

Where are the best places to kayak?

a:

That is a hard question because there are so many beautiful places to explore.  It is best to look into local information regarding the top spots. That being said, remember safety. Even though you might get up early in the morning on a beautiful day and just want to hit the water it is always a good idea to paddle with another person and not go it alone. If you ever need help, having someone else there is invaluable. Additionally, exploring remote locations isn't the best idea even if the adventure provides a neat experience. It is actually safer to paddle in areas that are more populated for the same reason. If you ever need something, there is a greater chance someone can be easily located and offer help.
q:

Will these really keep my phone and other valuables safe and dry?

a:

Yes! But that comes with a caveat. Don't overdo it and ask too much of your case or dry bag. These products are designed to keep your valuables dry while still being comfortable to wear and flexible. So they're not perfect. If you think you can put your phone into a case or bag and smash it against a cliff or dive with it to 100 meters down in the ocean you will be greatly disappointed. But if you take good care of your case, and use it appropriately and gently at the pool, ocean, lake etc. it will do its job and take good care of your stuff.
q:

When should someone get rescue training to go out in the ocean?

a:

When you decide to be adventurous and go out into more extreme environments and more remote locations it is so very important that you have the proper safety gear with you and the right amount of training.  If you are going to venture into the ocean and go far out where the shoreline becomes invisible to sight you need to be trained in a rescue course. A great rule of thumb is to never go out farther than you are comfortable swimming back.  It can be very disorienting to be on the high seas when you don't have a point of reference as the shoreline disappears. Keep a navigational tool with you and it is a good idea to be trained in how to properly use it especially in stressful situations.
q:

What should you wear to paddle on a lake or in the bay?

a:

It is always a good idea to overdress.  You should always plan on being warmer in layers than lighter with few options.  Carrying extra layers in a dry bag is a great idea because if the weather changes and you get super wet and then cold, wet clothing isn't going to do you much good. But clothes to change into that can keep you warm and are dry, will be a heaven sent.
q:

What kind of things can I store in these waterproof containers?

a:

You can use the waterproof containers featured here for a wide range of uses. You can keep valuables like your wallet and keys in them to keep them secure and nearby at all times. You can also protect electronics without worrying about water damage and keep things like your phone, camera, iPod, watches, and other similar items in them quite easily. There are many different sizes to choose from so the number of things you need to store and protect from water damage will determine what size you should be considering.
q:

Are these waterproof cases and pouches good for submersion or not?

a:

There are some products that are designed for basic water protection and will guard your valuables against rain or splashing from puddles. There are other products that will give you a few minutes of protection to fish your valuable out of the water if they were to fall in from your boat. And there are also products that can be submerged for a short period of time and keep the water out and away from your valuables. Not all products are the same so make sure you know and understand what the use and limitations of your products are so you can be sure you are using them appropriately.
Subscribe to our newsletters