10 Best Neck Warmers Reviewed
last updated
Aug 21, 2019
Proper
cold-weather gear is a must
if you're spending any time outdoors in the winter. Lower temperatures can create a challenge to a healthy active lifestyle but there are so many options to keep you warm and running, we don't think the weather is up for the challenge.
The 10 Best Neck Warmers give you a
solid addition to your winter running gear
, keeping your neck warm. Furthermore, with how versatile these pieces are, your face and sometimes head will be cared for as well.
Scroll through and get a look at what our researchers found for your winter neck chilies. We also offer a solid FAQS and Criteria sections as well, answering any questions you may have on what makes the best neck warmers work for you. We are confident you'll find exactly what you are looking for on our 10 Best Neck Warmers list.
In a Hurry? The test winner after 12 hrs of research

Alpinestars
Why is it better?
Great warmth and insulation
Excellent moisture wicking
Very good fit and feel
Excellent durability
No rubbing or chafing
In a
Hurry? Editors choice:

Test Winner: Alpinestars

4
Researched Sources
1.4k
Reviews Considered
12
Hours Researching
13
Products Evaluated
Comfort
Materials
Durability
Value
By Default
Our Favorite Neck Warmers



Great warmth and insulation
Excellent moisture wicking
Very good fit and feel
Excellent durability
No rubbing or chafing
It's slightly pricey, but only marginally so!
This one protects against wind chill very well and offers a double layer of insulation. It has a smart and sleek minimal black design and wicks moisture to prevent you from getting too sweaty as you work out.
Read more
Comfort/Effectiveness
The microfleece has unique four-way stretch to keep you comfortable and flexible, while the collar edge is seam-free to prevent any annoying rubbing and chafing. It has open mesh for good coolness and it stays in place very well. It's not too tight or to loose, and offers a very good fit. It's also reasonably stretchy which means that you can pull it up if you're really feeling the chill.
Quality/Durability
From the fit, feel and warmth of this, you can tell that it's brilliant quality. The durability is also very good, and this should last you longer than most other options on the market. It doesn't ride up, as many neck warmers of lesser quality can.
Value
This is a slightly higher priced neck warmer but is a great option for any runner who is looking for a great investment for their running gear upgrades!
Materials
When you are looking at neck warmers like the Alpinestars option, you are going to want to start looking at the materials used in its construction. For the Alpinestars neck warmer, you get super comfortable yet durable material that is easy to wear and that will keep you warm and protected from the chill of those winter morning runs



Lots of aesthetic options to choose from.
Wicks sweat well.
Very windproof.
Keeps you warm.
Very versatile.
Excellent price point
Might be a little small for a very few people
This one is a good bargain option if you're looking for something low-cost but effective. It's double-layered to both keep you very warm and wick away your sweat if things get too hot. It comes in a number of eye-catching styles, which might be of importance if you're a fashion-conscious soul.
Read more
Comfort/Effectiveness
This is nice and flexible so you can pull it up to keep your ears warm or pull it down if you just want to use it for your neck. It has a small appearance but it stretches well and it's great at keeping out the wind. It should fit on most people and it does everything it promises. It might be a little small if you have a particularly large neck, but this is unlikely.
Quality/Durability
For the price point, the quality here is very good, especially considering that it's reversible. There seem to be no durability options, so it should last you for a decent amount of time.
Cost
If you're looking for something low-cost that does the job well, you're not going to find much better than this… it's an excellent option at this price point.
Materials
If you want a comfortable neck warmer, you can get super comfortable yet durable and easy to wear options from Tough Headwear. These neck warmers are made to feel great and will keep off the winter chill and allow you to get more out of your runs and workout sessions. The material used is soft, warm, water resistant, and stretchy for optimal comfort!
3

. Turtle Fur Original Heavyweight
Well known and well trusted
Feels very good
Super comfortable
Very warm
Wicks sweat well
Lots of color options
Can shed a little over time
The fit isn't always perfect
This one is heavyweight, soft, super warm and super popular. If you want something trusty and reliable, this is a great bet. It's double-layered and has a really lovely feel against the skin. It comes in a load of attractive block color options.
Read more
Comfort/Effectiveness
This feels great against the skin and really ranks highly in terms of comfort. It wicks sweat very well and retains heat better than lots of others on the market. It doesn't itch against the skin in spite of its heavyweight build and it is nice and snug.
Quality/Durability
The quality here is pretty good, but it can shed a little over time. The durability otherwise is great, and it doesn't lose stretch. The fit isn't always the best, so it's a little frustrating if you make a purchase and it doesn't fit you perfectly.
Value
This is a slightly above average priced item but for the warmth and added protection that you get it is well worth the added price and is a smart investment for any runner.
Materials
This neck warmer is a great example of a durable and very comfortable piece that many runners cannot live without during the winter months. With its super thick and very soft design, the atrial in this neck warmer is designed to resist wind and cold and will protect you from the effects of the bitter cold air.
4

. Turtle Fur Double Layer



Double layered
It's a good option if you're not looking for something so heavy duty
Water-resistant
Feels very nice against the skin
Comfortable and cozy
Sometimes sheds a little
The sizing can occasionally be a little off
This is a double layered and midwieight neckwarmer, so it's sturdy and steady without being too thick. It's very flexible, which keeps you covered in all conditions, and is water-resistant, which is great if you like to run in the rain.
Read more
Comfort/Effectiveness
This isn't penetrated by wind at all, so it's great for running in windy conditions. It feels great against the skin and is a great bet if you're looking for something comfortable and cozy. It's surprisingly breathable given its double layer design, and the waterproofing is pretty good.
Quality/Durability
This is of great quality, which is notable both from the feel and the way it looks and behaves. It can shed a little, and the sizing can occasionally be a little off/ Overall, the durability is quite good.
Value
This is around an average price for something of this quality. It is a great example of a smart investment that any new or experienced runner would be wise to make,
Materials
The Turtle Fur Double Layer neck warmer features amazingly soft and comfortable materials that will keep you warm and cozy even in the bitterly cold wind. It is easy to wear and can be worn in a number of ways making it all the more comfortable and reliable for the runners who make the smart choice of adding it to their running gear collection.



Lightweight
Elastic for closer fit
Windproof
Very comfortable
Warm
Can cover mouth and nose
Affordable
Washes well
May be too thin for extreme cold
The Condor 221106 Thermo Neck Gaiter is perfect example of what should be on this list. Wrapping you up securely and keeping you warm and comfortable. The Condor is also lightweight, making it a reliable choice for the runner looking to keep warm but not be weighed down.
Read more
Comfortable/ Effectiveness
The Condor is known for both its warmth, said to be able to stand up to all but the most extreme drops in temperature. This neck warmer's opening are also partially elastic so as to pull taught to prevent any cold from getting in. This means that this neck warmer can be secured over your nose in mouth if you need the extra coverage. The Condor is windproof, further ensuring your comfort and warmth.
Quality/ Durability
This is a neck warmer that is made from reliable quality materials. While some feel the Condor's construction is a little thin, most felt it was thick enough to provide appropriate protection. The Condor also washes well, which is a major plus for long term wear and durability.
Value
The Condor 221106 Thermo Neck Gaiter is not only an excellent neck warmer but comes in at a very affordable price, earning a strong recommendation because of its value.
Materials
Easy to wear, the Condor 221106 is designed to be effective and war without being overly bulky and cumbersome to wear. This allows you to stay comfortable while also still looking fashionable and maintain a high degree of mobility and flexibility while you are on your runs or are enjoying your workout.



It's very good in very cold conditions.
Offers a nice snug fit without too much tightness.
Simple Unisex Design
Thick breathable material
Comes with 2 in the pack
Too Big for some preferences
Stretches out
Arctic is named rightfully so. It has a thermal design that keeps you warm by retaining heat yet still breathes to keep out the sweat. This is a neckwarmer you'll want to keep on you when you're skiing, hiking or running in those want-to-be artic temps.
Read more
Comfort
Their soft and durable fleece rolls over the head to cover not just the neck, but the ears and face if you need some extra coverage. Artic neck warmer offers moisture management as well so you don't get sweaty and then cold. Sweat builds up during freezing temperatures is less than desirable and could potentially make you sick.
Artic also made this neck warmer to retain heat. You will be sure to be warm and cozy no matter what outdoor activity you are doing.
Materials
With two different layers of acrylic and polyester, the Artic is made from a thermal yarn that retains heat while leaving space to breathe. The shell is 100% acrylic and helps hold in the heat and the internal 100% polyester fleece is spacy and airy while also holding heat. It comes in a one-size-fits-most and is unisex so they kept the colors basic: blue, black, grey, brown, or purple.
Durability
High-quality materials and moisture management helps keep Arctic neck warmer intact. You will get a lot of wear out of this neck warmer, days of warm necks and faces. It was made to take out in extreme weather so you can enjoy that powder and snow without worrying about your neck and face freezing.
Value
Artic's Unisex Neckwarmer is a great addition to any cold-weather wardrobe. It was made to work in low temps and with active lifestyles. It doesn't cost you your firstborn and is made of durable warm, soft materials that you will enjoy wearing wherever the snow takes you.
If you're seeking something quality and lightweight, this is the one
Offers UV protection
Anti-microbial
Manages moisture very well
Very stretchy
Not as snug as some might like
Quite pricey
Isn't as heavy duty as others on this list
The fit is small for some
This is a great option if you're looking for something lightweight to keep you warm in conditions which aren't too cold. This is anti-microbial and manages moisture really well. It also offers UV protection, which is helpful if you're running in cold but sunny mountainous conditions. If you're an avid fashionista, this one has some great designs.
Read more
Comfort/Effectiveness
It's really versatile, and can be used as a way to warm any part of the face or neck, which makes it useful. Along with its versatility, it's really stretchy and doesn't lose its stretch over time. It doesn't have the most snug fit, which might be of importance to some, and it isn't suitable for really cold conditions.
Quality/Durability
The fit is slightly small for some, which isn't ideal, but the durability and quality are really good, just s you'd expect from another Turtle Fur entry.
Value
This is quite a pricey one, especially given the fact that it doesn't keep you super warm compared to some others on this list. It is worth the money, but it means that it's not a good bargain option.
Materials
Material is everything when it comes to a good neck warmer and this amazing neck warmer is no different as it is made with soft, comfortable, durable, and wind resistant material. It is easy to wear, won't make you itchy or hot, and can be worn in a number of ways as needed.



Nice if you want something simple and lightweight
Good tight fit
Well-trusted brand
Very warm
Doesn't pick up lint
Can chafe a little
Doesn't have some of the high-tech options of others on this list
Not as heavy duty as some others
This has a good solid build and doesn't have the fuzzy feeling of some other options on the market. It's not as stretchy as some others, but this gives it a tighter fit which effective;y fights winds and chills. It's not as bulky as others, so if you want something a little lightweight, this could be a good option.
Read more
Comfort/Effectiveness
This one does the job well, though it doesn't have the top notch sweat wicking properties and double layer features of some others on the market. That said, it fights wind well and it's a very good option if you're not looking for something hi-tech. It is quite comfortable overall but the seams can chafe a little against the skin, which isn't ideal.
Quality/Durability
It's not as stretchy as some others but the quality is otherwise very good. It doesn't pick up lint as some can, and it should last you a fair amount of time.
Value
This is an averagely priced option and is a great choice for beginners who want a good neck warmer for their runs and for seasoned runners who want a quick go to back up neck warmer to have on hand.
Materials
The Carhartt neck warmer is made from fabric that is deigned to wick moisture away so you feel warm and dry. It is also designed to block wind and cold temperatures so you stay comfortable and protected while you are out on a run.



Good wind proofing
Very nice feel against the skin
Two types of material for versatile reversibility
Good price point
A good versatile choice
Not the most durable
The fit can sometime be a little loose and inconsistent
Not from a well-known brand
This is another good bargain option and it does the job well. It's perhaps not as trusty as some others on this list, but it's very versatile and it will keep you warm. It has a cotton side and a velvet side, so you have two feelings to choose from.
Read more
Comfort/Effectiveness
This is windproof to keep you sheltered, and it is very warming. It has a good soft cushioned feel and has a snug fit, which is nice. That said, some of these can be a little loose, which can mean that they don't work as they should. This inconsistency is a little frustrating, but these occasions are pretty rare.
Quality/Durability
This isn't the most durable on the list, but for the price point it's still pretty impressive. The quality is overall very good, though it's a shame it doesn't come in more color options.
Value
This is a great bargain option if you're looking to save a few cents and not sacrifice too much as far as quality, durability, and functionality goes.
Materials
The versatility keeps this one handy, as you can pull it across the face if you're looking for further protection. The material is soft and easy to adjust as needed during your runs and workout sessions.




Super versatile
Lots of great designs to choose from.
Good breathability
Hems roll up
Some durability issues
Vancrown offers copious amounts of designs to fit any style. It is a very versatile option to our 10 best neck warmers line up, allowing you to sport it as a headband, neck warmer or mask. It also absorbs and dries fast so you won't be left with a block of ice around your neck if you're working up a sweat during those winter runs.
Read more
Comfort
Soft, sweat-absorbent, quick-drying and super warm, the Vancrown neckwarmer is guaranteed to be comfortable or your money back. As we mentioned, you can use it in all sorts of ways: headband, mask, neckwarmer, etc. You have up to 3 months to see if it works for you and that is confidence we like in a brand.
Materials
Vancrown neckwarmers are 100% polyester knitted microfiber. This means you are getting a softer and more permeable fabric that people seem to be enjoying. Vancrown put this neckwarmer through a field of tests to make sure you are getting the best.
From Azo Dyes to saliva and sweat, the material tested out great against everything they put it through. Not only does this say something about what they are offering but it also seems to tie into durability as well.
Durability
Due to all those tests we just discussed, Vancrown offers a neck warmer that can withstand some abuse. They made sure to leave out the chemicals and the sweat and saliva test puts these through the wringer to make sure they last.
Furthermore, don't forget, you have a moneyback guarantee within 90 days, that should say something about what they are offering. We like companies that stand by their products because we want you to be satisfied, 100%.
Value
Guaranteed to be warm and comfortable with a multitude of uses, Vancrown Neckwarmer is a high-end gaiter with a great price tag. This is a good option for fashion and design for those that aren't necessarily into the militant look of most gaiters, or neckwarmers, come in. We were impressed and so are consumers so we are pretty sure you will be too.
Criteria Used for Evaluation


Comfort
Comfort is serious business with athletic gear. Your morale can heavily influence your performance and if you happen to be cold, wet, itchy etc, then you will see your times and distances suffer.
Comfort isn't solely about feeling good, it also can be a health consideration. Warmers that keep you dry prevent skin infections. Softer materials that prevent skin irritation can also prevent skin infection as well as blisters.
Taking this all into consideration it was easy to conclude that the best neckwarmers are also the most comfortable ones


Materials
The materials that winter athletic wear is made to be particularly scrutinized since they need to fulfill so many criteria. Many of these criteria that the materials need to be sufficient for are tied directly to regulating your body temperature. Temperature regulation is essential for running gear and it is especially difficult to balance it for winter wear.
Winter gear needs to both keep in heat and be able to breathe. It needs to be light enough for you to have mobility but heavy enough that you can be safe from the wind and cold. It needs to be absorbent and wick enough so that you can keep dry while running, but not become bogged down with wet snow, slush, and sleet.
All these factors tie heavily into the quality and blend of materials used in constructing these neck warmers. So we have to be especially concerned with their construction when considering a warmer for this list.


Durability
When selecting neck warmers quality is undisputed as it brings on the table other factors like durability and cost, they are all intertwined in the process of getting the best one. Our understanding is that quality not only makes it more durable but it comes with confidence, we all know of the major quality brands that are out there, like the Gucci, Louis Vuitton just to name but a few when one has either of this brand that is believed to be of quality their confidence is often a mile up, they walk like they own the city and not just that they make sure they can be spotted I mean who wouldn't want to be associated with the worlds fast-rising brands in fashion that have caught all of our attention and we know that they come in great prices.


Value
It is important to think about the value of the neck warmer you are thinking about purchasing. Value is more than just the price tag, it is the worth of the item and the worth of the benefit you get when you use it. A neck warmer is worth more to you and have a greater value when it keeps you warm, feels good, is made to last, and looks good. The most affordable neck warmer will be worthless and have no real value to you if you don't want to wear it and if it will not do its job effectively. So, the true value is everything beyond the price and that is what you need to focus on more when you are trying o find a neck warmer to add to your running gear for those cold winter morning runs.
Expert Interviews & Opinions
Most Important Criteria
(According to our experts opinion)
Experts Opinion
Editors Opinion
Users Opinion
By Default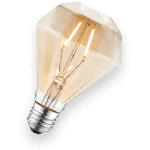 Functionality
This is, at its core, a matter of will it or won't it serve the purpose, but it must be more involved than that to suit our needs and the needs of our readership. Everything on this list will protect you from cold weather, this is the best of the best after all. What we look for, on top of being able to keep you warm, is other matters of its performance. Does it cover your whole neck? Is it elastic? Is it windproof? Will it stay in position if raised to cover the mouth and nose? These are extremely important features you should consider when making your selection.
Uses
Are you running or doing other physical activity in which you are generating body heat, or are you doing a static activity such as attending an out door sporting event. Either way check the recommendations for the neck warmers you are considering.
Value
Be sure you are looking at and thinking about the true value and not just the price tag attached to the neck warmer. You are much better off investing a little more initially in a good neck warmer than opting for a more 'affordable' one that will wear out and need replacing sooner or that won't keep you warm enough or that is uncomfortable to wear!
Other Factors to Consider


Bottom Line
When going for neck warmers you need to have all factors in place as they are the most rising fashion accessories and can be the most tricky to pick from as they are in plenty in the market this will have you confused if all you do is go out without the slightest idea of which one you can pick and just then is where we step in as your great partners we strive to make it worth your while as we provide you with the list of the best 10 that we found out there and give you the factors that we used to arrive to the best. Here are some of the additional factors to have a look at.
Color
Due to different color preferences by different people, color is a major determinant of what neck warmer someone puts on. For runners we would advise you to get the shouting colors sometimes we call them "am here" colors as they speak volumes, this will be great especially if you love running in areas that are not well lit at night or during the morning, this is just but a security measure as it helps in keeping you well all times, bright colors are not for everyone and that is why we think that for people who are not into running a lot can go for the color of their choices some put neck warmers on during different occasions, It is also affected by the other clothes someone puts on because the person would like to color match or block. Fashion runs our world let us admit it.
Washing
With any gear that requires washing it is important to consider the care instructions. They are usually provided on the tag but sometimes included in the packaging. Whether or not certain articles are machine washable is the consideration you normally will have to take into account, followed closely by the needed water temperature. Paying close attention to these instructions means your athletic wear will last longer and that you will be getting more for your money.
Fit
Neck warmers should be able to fit just right not too long not too short, the size should be one that can be used as pleased ensure when going to get a neck warmer the fit will be right this means you need to know the size of your neck as well just to avoid getting too tight or too loose neck warmers this will give you the confidence of rocking it with anything that you need during the cold weather. Always ensure that you get to have a fit before leaving the store as this will pose as a great fall back if you fail to and maybe the store doesn't have a return policy and you get stuck with something that you do not want.
Frequently Asked Questions
q:

How should I wear my neck warmer?

a:

Many styles of neck warmers exist. From single loop, to layered, to wrap style. It all depends on what your needs are and what is most comfortable for you. Many neck guards are also designed to be worn over the nose and mouth, which whether to wear it in such a fashion has advantages and drawbacks to consider. "Would the cover restrict your breathing?" and "Is it so cold that your breathing will be difficult?" These are questions you will need to ask yourself when weighing that decision, but in the end, it is based on your assessment of your needs.
q:

Which material is best for neck warmers?

a:

Most materials are well suited for proper insulation and warmth. The impact that materials affect a neck warmer is its feel, and since it is something you will be wearing against the sensitive skin on your neck then it is probably wise to consider what materials your skin will tolerate. Construction materials also effect how well the neck warmer absorbs or pulls away sweat as well as washes, all important factors to consider when choosing the winter wear for you.
q:

How can I wash my neck warmer?

a:

The materials often weigh heavily on how you can go about washing your neck warmer. Many materials can't be put through a washing machine at certain temperatures or degrees of roughness. Also, some materials can be washed but not machine dried. This is why it is important to always be attentive to the washing instructions provided with the neck warmer, usually attached to the tag
q:

Does price matter in a neck warmer?

a:

In most cases, the price of a product matters and the same can apply in neck warmer. You usually get what you pay for so investing a little more initially will pay off in the long run!
q:

What are the risks of not using a neck warmer in cold weather?

a:

The answer to this question really depends on how cold it is. Cold air can make it hard to breathe and can affect your oxygen levels. Super cold air can be dangerous to breathe in as it can freeze the moisture in your nose, sinuses, and even your lungs. Cold air and win can also cause damage to exposed skin and can lead to frostbite and windburn. Wearing a neck warmer can help protect you and keep you safe and will help you also enjoy your runs and workout sessions even more.
Subscribe to our newsletters