10 Best Athletes Foot Creams Reviewed and Rated
last updated
Apr 26, 2019
The best athlete's foot cream will help you get back to running and stop worrying about all the itching burning, and overall discomfort that comes with athlete's foot.
If you are tired of dealing with all of the symptoms that come with
athlete's foot
, then you should consider using one of the best athlete's foot creams. They are easy to apply and will help
moisturize
your feet while also alleviating all of the pesky itchings, dryness, burning, and overall discomfort you feel anytime you put on a pair of shoes. We have excluded powders on this list and have stuck to foot creams that have less harsh chemicals and that are easy to apply as many times as you need to.
In a Hurry? The test winner after 9 hrs of research

Lotrimin
Why is it better?
Can be used for multiple different fungal infections
Immediate relief and comfort
In a
Hurry? Editors choice:

Test Winner: Lotrimin

11
Researched Sources
835
Reviews Considered
9
Hours Researching
12
Products Evaluated
Use
Application
Advanced Features
Bottom Line
By Default
In Depth Review Top 10
Lotrimin
Foot Finish
Derman
Mckesson
Lamisil
Fieldworks
Family Care
Yellow Bird's
Canesten
Puriya
Table of contents
Criteria Used for Evaluation
Other Factors to Consider
Frequently Asked Questions
Sources
10 Best Athletes Foot Creams



Can be used for multiple different fungal infections
Immediate relief and comfort
Many fungus infections come with more than just athletes foot, such as jock itch and ringworm. Although many athletes foot creams might cure these fungal infections, Lotrimin clotrimazole foot cream was created primarily to take care of multiple types of fungal infections and all the symptoms that come along with them.
Read more
Benefits
When applied as directed, you will feel almost instant relief from the common fungal infection symptoms such as itching, cracking, burning and extreme discomfort. This product makes it comfortable for you to handle your everyday life while having a bothersome fungal infection.
Application
Apply daily for 4 weeks, and if you noticed any signs of fungal reinfection, it should be applied immediately. When it is applied as directed, you will not only remove the fungal infection, but you will be helping prevent any fungus from reentering the skin.
Cost and Value
The cost per value of this anti-fungal product is on the higher end as you are receiving a smaller amount per ounces. However, if you take into consideration the benefits that this fungal foot cream has to offer, it is well worth the price.



Strong medication to help relieve the infection and pain
Toe nail fungus relief
Eliminates foot odor
Great lavender scent
Fast absorbing
Takes a little longer to see a difference in your foot fungus
One of the main concerns you may have if you suffer from athlete's foot is toenail fungus, as it is one of the hardest foot fungus infections to get rid of. The main reason being toe fungus is tough to cure, and many anti-fungal medications do not have the proper formulation to cure it. However, Foot Finish does! It was designed to heal all aspects of this condition, including toenail fungus.
Read more
Benefits
The variety of antifungal properties in this medication helps fight existing toenail and foot fungus while helping relieve pain and discomfort.
Application
The manufacturer recommends applying this foot cream to your feet before bed and wearing a pair of socks overnight. Added bonus: it is lavender scented!
Cost and Value
The cost of this product is on the lower end compared to how much product you are receiving which is always a bonus.



Almost instant itch relief
Easy to apply
Any fungal infection on any part of the body can cause extreme itch. That is when a good anti-fungal foot cream will come in handy. You can remove all symptoms of athlete's foot, as well as any fungal infection, with this product. Derman antifungal ointment was designed to help with itch, scaling, rashes and even burns.
Read more
Benefits
The itch relief you receive when you use this ointment is almost instantaneous, which is exactly what you want when you seek comfort from any fungus infection.
Prevention
This topical should be applied twice daily, once in the morning and once at night, for four weeks. When you apply this regularly, you will help prevent further infection from reentering the skin. Therefore, you will remain fungal free when this product is used as directed.
Cost and Value
This ointment is on the higher end of the price spectrum when it comes to topical treatments, but it is well worth the price.



Fast relief
Highly effective
Affordable
Clears it out
Looking to relieve that itching and cracking that accompanies athlete's foot, then this cream might be an excellent pick for you. It comes at a great price and is easy to apply when you are dealing with these symptoms.
Read more
Benefits
Regardless of how great your running shoes are if you get athlete's foot you will be uncomfortable no matter what. This foot cream will relieve the itching, scaling, cracking, burning, redness, soreness, irritation, discomfort and chafing that accompanies athlete's foot.
Application
Really easy to apply, and it is latex-free. It will relieve symptoms almost immediately.
Cost and Value
Affordable and available from most retailors.



Prescription strength
Cures and prevents infections
Penetrates deep into the skin
Takes constant use to see results
Price is a bit on the higher side for the product you receive
A full prescription strength foot cream is what you receive with Lamisil. It not only fights the infection, but it fights all the symptoms that come with it as well. Therefore, you will begin to notice a difference in your fungus with constant and frequent use.
Read more
Benefits
This topical removes the itch as well as any cracks to penetrate and remove any fungus causing bacteria. It helps to soothe and make you feel more comfortable while the bacteria is removed.
Application
The application of this product varies based on the type of fungal infection you have. Helps prevent any reinfections of fungus when applied as the directions state.
Cost and Value
The cost of this product is on the higher end considering that it is only 1 ounce. However, the price is justified because it gets the job done effectively.



All-natural, simple ingredients
Heals athletes foot
Promotes circulation and reduces soreness
Suitable for everyday use and nighttime use
Low price
Can feel greasy
Some users may notice an odd scent
Fieldworks Supply Company builds on the idea of simplicity. Create products that are simple, effective, all-natural, and made of a few ingredients as possible. The magic of the formula comes from clay – the interaction of natural, plant-based oils and beneficial clays make Fieldworks such a successful product. Clay draws toxins from the skin.
Read more
Benefits
Fieldworks Feet of Endurance holds many benefits with its gentle and natural abilities. In this clay: The Rose Geranium has antifungal properties to fight off Athlete's Foot; ginger promotes blood circulation and soothes soreness; calendula moisturizes dry, cracked skin; thyme holds antimicrobial properties for those long days in moist shoes; bentonite clay from volcanic ash to suck toxins out of the skin and hold beneficial oils where they belong.
Application
A little goes a long way. Rub some clay on affected feet and let it soak in for a few minutes. Throw socks on and go. Suitable to apply before bed, before exercise, or before everyday routines.
Cost and Value
This product has a high value considering the natural, effective benefits for the low cost per container. The price point of this product will make your money go a long way.



Removes itch and dryness
Excellent price
Does little to nothing when it comes to preventing fungus, according to some user reviews
Cure your athlete's foot and many other fungus problems with Family Care. It has active ingredients to help cure and remove athlete's foot, jock itch, and even ringworm. Over the counter, topical foot cream features 1% Clotrimazole, which is known to help fight the irritation, cracking, burning and discomfort that comes with this ailment.
Read more
Benefits
Once you apply, you will begin to feel the comfort and relief almost immediately. The high dose of Clotrimazole helps begin the healing process rapidly.
Application
Initially, this product was not created to prevent athlete's foot. However, when applied immediately after spotting the very first signs of having any fungus you will notice the symptoms will vanish very quickly. Apply this foot cream twice daily for 2-4 weeks (depending on your ailment) for best results.
Cost and Value
The cost for this anti-fungal topical is on the lower end, which is always great when you want something that works but is affordable.



All natural ingredients
Can be used in multiple ways
Excellent value
Hard consistency can be difficult to apply
The name says it all! It is an all-natural anti-fungal foot cream. What this means is this foot cream was created with 10 natural, yet simple ingredients, including therapeutic grade essential oils that are paraben, phthalate, GMO, soy, and gluten-free. Only the very best ingredients were used to create The Yellow Bird's All-Natural.
Read more
Benefits
This topical not only tackles fungus with its anti-fungal, anti-bacterial and anti-inflammatory essential oils, but it also helps with the overall health and looks of your feet. It offers you the entire foot care package.
Application
It is recommended that you massage this into your feet before bed, then sleep wearing socks. Using this foot cream prevents foot cracks, future fungal infections, tired, itchy feet, bunions, and calluses as well as bad odor.
Cost and Value
The cost of this foot cream is average, which means it is very cost effective for the value that it offers. This option covers everything you need when it comes to your foot's health and appearance



Benefits
This cream uses Clotrimazole to effectively treat your athlete's foot. It begins working immediately and will eliminate the fungus in just a few days!
Application
This cream is to be applied once or twice a day over the course of a few weeks--until the fungus has completely cleared.
Value
highly affordable
PROS
Uses Clotrimazole
Affordable
Starts working immediately
Easy to use
Needs to be reapplied frequently
Canesten is an anti-fungal foot ointment that will get the job down and clear your feet in no time. If you are looking for an affordable and clear-cut solution to your athlete's foot problem, this is the way to go.
Read more
Benefits
This foot cream uses Clotrimazole to treat your athlete's foot effectively. It begins working immediately and will eliminate the fungus in just a few days!
Application
This product is to be applied once or twice a day over a few weeks--until the fungus has completely cleared. Stick with it and keep consistent with your applications and you will be on your way to feeling better.
Cost and Value
You have a highly affordable option with this topical. It is super easy to apply, and it has the effect you'd want to fight the problem.



Solid, long-lasting formula which allows for faster recovery
High doses of therapeutic grade tea tree oil, Eucalyptus oil and lavender oil, which helps penetrate and with recovering of the skin
Helps with the prevention of future infections
The brand Puriya has taken all the problems associated athlete's foot such as itch, irritation and spreading and has found a solution for them by creating this anti-fungal balm. This balm is not only easy to apply, but it is also useful as it will get rid of the fungus and remove all of the problems associated with it.
Read more
Benefits
This balm contains potent anti-fungal and antimicrobial properties that help to remove the itch and irritation that comes with having athlete's foot all over the feet and body. Stopping the irritation and itch in the infected areas will help stop the spread, which in return will help keep it under control.
Application
Using this foot cream on a daily basis to problematic areas helps build a defense and prevent flare-ups that may happen if you are an active gym, yoga, martial arts or public pool visitor.
Cost and Value
This anti-fungal balm is on the higher end of the price spectrum. However, it is very well worth it as it helps not only remove the athlete's foot, causing fungus, but it also helps avoid any future infections.
Criteria Used for Evaluation
Expert Interviews & Opinions
Most Important Criteria
(According to our experts opinion)
Experts Opinion
Editors Opinion
Users Opinion
By Default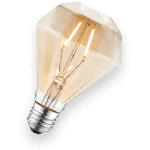 Beat the itch!
Make sure that you are keeping your feet dry and exposed to as much air as possible. Athlete's foot grows because your feet are kept in an optimal environment for fungus to grow.
Out of the shower
Make sure you dry your feet well, and between the toes, after you get out of the pool or shower before getting back into your shoes.
Other Factors to Consider


Brand
In the market today, there are several options one can choose a foot cream from. But how do you know that what you are choosing is the best for you? The quality and situation of your feet is an excellent consideration to look into. Before going to the stall to select your best foot cream, it is essential to look at your feet. What do you see? What is the situation? Do you want to get rid of your dry and cracked heels or do you often feel pain on your feet after exercising? Are you diabetic or do you want to take good care of your heels? When one considers the quality of the feet, it becomes more comfortable getting the best foot cream for him or her. Because different foot cream serving a different purpose, have different ingredients.
The budget of an athlete is also an important consideration. Up to what price is the athlete wanting to spend on getting the foot cream? The price does not dictate the effectiveness of foot cream. A foot cream that has multiple functionalities cannot be of the same price as the foot cream with a single function.
Different feet cure remedies and ingredients cost differently too in the market. Immediate healing foot creams may not also be of the same price as foot creams that take a bit longer time to get satisfying results. An athlete after considering his foot situation, how fast he or she wants the foot cream and the what quality of substance ingredients he or she wants, then weigh options with the cost of the foot creams in the market before getting his preferred choice. However, different foot creams are made by different companies and different places. The athlete should not be scared of the price because an imported foot cream, which might be suitable for the user's situation may be higher in price than the local product which is cheaper.
Diabetic athletes should consider getting foot cream that has ingredients that favors their healthy living and appropriate for them. The same applies to athletes who want to want to heal broken and cracked feet, just dry feet, painful feet, lousy odor or just maintaining your feet. Knowing your need helps an athlete to figure out which foot cream is best for him and his needs.
The following are simple procedures and steps to keep your athletic feet happy.
* Examining one's feet on a daily for any signs of cracks, dry feet layers or calluses. One should do this in good lighting and, or let someone do it for them in case of bad eyesight or not sure.
* One should use a good foot cream and moisturizer in case of a notice of cracks or dry feet.
* Bad odor can too be removed by using the foot cream daily, and proper aeration of the socks and shoes of the user.
* Wearing comfortable shoes and dry socks that fit the feet the athlete, The socks should be clean and changed too daily. The shoes after service should be kept at an aeration point to freshen.
* Exercise your feet daily.
* Washing the feet daily routine. It is recommended to use warm water because it stimulates the feet nerves and cells to the quick reaction. Warm water also softens the heel of the feet. One should also rub in between the toes to wash away dirt particles and germs hiding behind the toes.
* Soaking the feet in warm water can soothing and beneficial for the feet, but it is recommended that one should not soak the feet for more than ten minutes.
* Trim and clean the toes nails to prevents germs and bacterial accumulation.
One should see the doctor in case you notice of any of these signs
* Presence of unhealing injury on the feet while on using the foot cream
* Black or blue spots on the feet
* Persistent pain on the feet
* Sensation reduction to nature and temperature.


Fit
It is important to get a new pair of a sporting shoe as the athlete graces with age. This is because the feet tend to prolong to the front as one gets older making the shoe smaller and uncomfortable for use. The shoe as well can contribute to a lot of complications and problems to the feet. Untidy and uncomfortable shoes are already complications to the feet. To avoid feet problems, one should also emphasize on having proper feet wear, that includes the socks and shoes.
* An athlete should buy his or shoes from a good stall with experienced staff to help the athlete in choosing the right shoes.
* It is recommended to buy choose most likely during afternoon hours when the feet swelling is maximum.
* Choose the correct shoe size for your feet. some runners are comfortable in well-fitting shoes while others are comfortable with shoes that have some allowances. No matter the case, choose a shoe size that is good for your feet.
* One should also take good care of the athletic shoes to prevent damage on the feet. clean the shoes regularly and put them on only when they are dry and good to wear.
* The socks should also be clean and from good fabric that is light-weight and breathable.
* One should wear shoes according to exercise he or she wants to undertake. If the athlete is running, it is expected to be in running shoes. The same applies to the rest of the sports. The appropriateness of the shoe to the sport will help in reducing feet injuries. One should also consider the weather. In cold weathers, one should consider shoes appropriate for the cold weather. In hot weather conditions, one should have on shoes that have the features fit for hot weather.
* The heel of the shoe should be of a sensible height to avoid the user to strain the feet muscles and nerves, causing pain and when insisted, causing injuries to the feet.
* Insoles are a must have in any shoe because they absorb the jolts when a user is walking or running. They also give comfort to the user while using the shoes.
* The soles of the shoes should have a flexible and strong foundation to prevent the user from falling and getting minor feet injuries.
* Shoes are more healthy and comfortable when taken care of properly.
* New shoes should be polished before the user wear them, in order to increase their durability, stability, and suppleness.
Frequently Asked Questions
Subscribe to our newsletters