10 Best Green Tea Supplements Tested and Reviewed
last updated
Oct 04, 2019
Green Tea, along with its derivatives, has been around for hundreds of years and with all of the options currently available today, it can be almost impossible to find the Best Green Tea Supplements—lucky for you we did the hard work!
The Chinese were the first to discover the benefits of
Green tea
, and it has been history ever since! Today, green tea continues to be a popular and effective herbal supplement that provides a multitude of health benefits.
The Best Green Tea Supplements assist with
weight loss
, improve cardiovascular health, help prevent cancer, and provide you with essential antioxidants. So, regardless of your need—everyone can benefit from green tea!
Check out our favorite green tea supplements below, happy shopping!
In a Hurry? The test winner after 8 hrs of research

Nature's Wellness
Why is it better?
Vegan
EGCG
Affordable
Increases health and focus
Non-GMO
In a
Hurry? Editors choice:

Test Winner: Nature's Wellness

2
Researched Sources
1k
Reviews Considered
8
Hours Researching
17
Products Evaluated
Use
Potency
Value
Product Purity
By Default
10 Best Green Tea Supplements







Vegan
EGCG
Affordable
Increases health and focus
Non-GMO
This product has quickly become well known because it is a high-quality product made of organic ingredients and has a minimum amount of caffeine.
Read more
Use
This one offers many health benefits and helps you lose weight, increases your brain function and focus, and generally improves your overall health.
Potency
While this supplement doesn't have a lot of caffeine, it can still cause you to get jittery and fidgety if you are sensitive to it.
Value
The supplement is super affordable and costs about 14 cents per serving. Moreover, the purity of ingredients and effects makes it extremely valuable.
Product Purity
As far as product purity goes, you will love that this supplement features organic ingredients that you can trust--so you don't have to worry about any unwanted ingredients in this one.







No extreme side effects reported
Customers who also drink green tea say the benefits are similar
Cheapest price point of the reviewed products
Increases energy and appetite
Insomnia is a regular complaint when taken too late in the day
As we get towards the middle of the list, we start to find supplements that sacrifice one aspect of a perfect supplement for another. While NOW's standard green tea isn't going to beat out some of the higher-end supplements in performance, it certainly is an attractive choice for the more frugal, health-conscious person.
Overall this is a decent supplement that does precisely what it ought to do, increase your energy and decrease your appetite.
Read more
Use
While NOW created a supplement that effectively raises energy and kind of suppresses appetite, it basically missed the mark in the fat-burning department, and this is evidenced by the numerous reviews stating little to no effect in the weight loss category, barring using this in conjunction with a proper exercise regimen. If weight loss is your primary concern, there are better options to explore.
Potency
As with any caffeinated supplement, the big concern with this green tea is jitteriness, and potential inability to sleep if taken at an inappropriate time. Few customers reported any nausea or headaches.
Value
At a measly .06 cent per serving average, this is by far the most cost-effective option out of the supplements we've reviewed.
Product Purity
While the green tea content is comparable to others at 400mg, the EGCg content is only about 40% or 160mg of the total supplement. This accounts for the mild effects.







Affordable
Gives you energy
Aids in weight loss
Supports overall health
While this one is geared towards weight loss it is an excellent option to increase your overall health and get an energy boost while you're at it.
Read more
Use
This one encourages steady weight loss and provides you with a boost of energy to get you through the day.
Potency
If you are sensitive to caffeine then this one might cause of jittery feelings and may even keep you up if you take it too late in the day.
Value
This product comes to about 27 cents per serving. However, most athletes prefer it because of its favorable caffeine levels.
Product Purity
Organic and natural, this green tea supplement is a great option for those of you looking for something that is safe and effective.







Highly potent supplement
More affordable than standard products
Fast reacting and highly effective
Potency has been linked to an aftertaste for some
The Zhou Nutrition green tea supplement is a great option for those who are looking for a good supplement that won't cause stomach upset. This potent powder might be for you and it can deliver the energy and metabolism boost you have been looking for!
Read more
Use
It is important to ensure that with any supplement the ingredients are pure and the labels are accurate. The combination of caffeine and L-theanine in this supplement has been shown in trials to have synergistic effects that help support brain function, including mood and alertness.
Potency
Zhou Nutrition's product contains a high level of polyphenol catechins and the powerful Epigallocatechin gallate (EGCG) which is known to help support healthy cell growth and healing. These potent elements also help promote and support healthy fat oxidation.
Value
This supplement is fairly reasonably priced compared to others of similar strength and capsule count. Suggested service in 1 capsule a day and there are 120 capsules in a bottle so you are more than getting your money's worth when you invest in this green tea supplement!
Product Purity
The final thing reviewers like about this is that it is easy to take, gentle on the stomach and made from quality ingredients without any stimulants like caffeine.







Powdered supplement - mixes well in every medium
No flavor
Non-GMO + MSG free
Lab tested and verified
Some customers report a bitter aftertaste
BulkSupplements Pure Green Tea Supplement starts our list, and of all the products reviewed, this one can be mixed to just about any drink you can imagine. It can also be found for a very reasonable price, but more importantly, it's frequently reviewed as being highly effective.
Read more
Use
BulkSupplements is on to something with this product. Almost every customer who reviewed it felt that it had some effect on their energy, weight loss, and appetite suppression. Customers also reported a quick onset, so you can take this supplement without having to worry about when it'll kick in.
Potency
Side effects were very rare with this supplement, almost entirely being regulated to a sense of jitteriness.
Value
For a powder, this supplement can be found for a remarkably reasonable price at roughly .10 cents a serving, of which there are about 500.
Product Purity
Of the reviewed products, this supplement had the second highest green tea content at 696mg per serving, and one of the higher polyphenol contents at 300mg per serving. The manufacturer did not provide an EGCg content
6

. Green Tree Life Sciences







Made in an FDA approved facility
Reports from some customers claim to have seen a drop in cholesterol levels
Slightly higher caffeine levels
Little known side effects
A bit pricier than other options
Less EGCg than other options
Green Tree Life Sciences premium green tea supplement is, above all, a very stable, and mild supplement that won't give you much in the way of negative effects. While the benefits are marginal, for those of us with little tolerance for stomach aches, headaches, or the jitters, this is a very attractive option.
Read more
Use
While Green Tree Life Sciences makes sure to warn against all the standard issues of green tea supplements, very few, if any people actually had any complaints about anything short of stomach irritability.
Potency
500mg of green tea seems to be the industry standard as far as things go, but the 40% EGCgs and 75% polyphenols are towards the low end of the spectrum. IT is worth noting that the supplement does have a higher than normal 5% naturally occurring caffeine.
Value
At 20 cents a serving, this is certainly on the higher end of the products reviewed, and given the middle of the road results gained from taking them, some people might be less likely to want to invest in this product.
Product Purity
As with a lot of other supplements, the strength of this product is that it effectively mitigates appetites for a prolonged period of time, but conversely, it does little in the way of increasing energy and has hardly any direct benefit to weight loss.







Empty bottle guarantee
High energy content
Moderately priced
Some aftertaste issues reported
ZenWise green tea supplements are perfect for busy runners and athletes and people on the go. It is formulated to be fast-absorbing and long-lasting and won't cause stomach upset like many other supplements often do. This potent supplement may be the missing piece to your fitness puzzle!
Read more
Use
It is important to ensure you are buying a supplement that is made from quality ingredients and the ZenWise green tea supplements are backed by a quality guarantee.
Potency
Featuring 725mg of Green Tea per serving and With 98% Polyphenols, this has everything you could possibly want from a green tea supplement!
Value
The Zenwise green tea supplements are priced mid-range and is affordable for just about anyone, which makes it popular among runners of all skill and experience levels.
Product Purity
Many supplements today are filled with a lot of sluff filler that does nothing for you and in some cases can even hurt you, Zenwise products are certified pure and only the finest ingredients are used! This means you get the best product and the best results possible!
8

. Buddha's Herbs Decaffeinated







Decaffeinated - less than 1% caffeine per pill
Produced at an NSF certified facility
High level of thiamin to aid in cognitive function
Quite affordable
The thiamin is bad if you have high blood pressure
Rough on the stomach
For those of us who can't have, or are sensitive to caffeine, we've got Buddha's Herbs Decaf green tea, a supplement that generally got rave reviews, with little in the way of negative comments.
Read more
Use
While the effects of this supplement are generally viewed as mild, they are also consistent across the board with buyers noting that they experienced significant increases to their energy, as well as moderate appetite suppression and fat burning.
Potency
If you're looking to this supplement for high levels of green tea, or EGCgs, then you may want to consider another source. The GTC is about 400mg per serving, with about 200mg of EGCgs. This may have something to do with the mild effects.
Value
At an average cost per serving of .08 cents, this is a very affordable option for anybody. Moreover, it still boosts energy and boosts performance.
Product Purity
This pill is great for those of us who are sensitive to caffeine, as less than 1% of the capsule contains the jitter-producing substance. Additionally, Buddha's Herbs supplements are well regarded as being generally soft on the stomach.







Beneficial to overall health
Has a positive effect on allergies
Minimal side effects
Some users reported insomnia if used late in the day
Say goodbye to 8 cups of coffee a day and the jitters and crashing that comes with a coffee habit. It is possible to get the energy boost you need and to feel more alert and to get more out of your daily workout routine without relying on harmful stimuli. Health's Harmony green tea supplement can help you achieve just that!
Read more
Use
The powerful green tea in Health's Harmony supplements are designed to be easy to take and will absorb fast for less stomach irritation and discomfort. The balance of nutrients is designed to aid in the natural effects of the green tea and help give you a great experience every time you take this supplement.
Potency
These easy to swallow capsules will also last all day so there is no worry about the jitters right after taking it or a bad crash at the end of the day.
Value
With a price tag under $20 in most cases and 120 capsules per bottle, Health's Harmony green tea supplement is a great way to boost your energy and metabolism levels safely and easily.
Product Purity
All Health's Harmony supplements are guaranteed fresh and are made from only the finest of ingredients.







Buyers claim to notice a boost in focus
Low price point
Minimal side effects
Contains high ECGs level
Some report the capsules are hard to swallow
Some report the capsules do not dissolve well
Life Extension Mega Green Tea supplement will help you get the energy boost you need without the harmful effect of caffeine and other stimulants. It will help you to feel more alert and to get more out of your daily workouts as well by boosting metabolism. This can help you be your very best!
Read more
Use
With a powerful doss of green tea and other vitamins and nutrients, Life Extension Mega is made to help runners and athletes achieve the best their bodies have to offer.
Potency
With 98% green tea, the Life Extension Mega Green Tea supplement is a powerhouse that many reviewers speak highly of. It can boost energy and metabolism levels without annoying powder mixes and with fewer side effect than other supplements on the market.
Value
You get 100 capsules for less than $20, which is a great price for green tea supplements. So this is a good option for those individuals who want the added health boost without spending a lot of money in the process.
Product Purity
Life Extension Mega Green Tea supplements are guaranteed fresh and are made from only the finest of ingredients.
Criteria Used for Evaluation
Expert Interviews & Opinions
Most Important Criteria
(According to our experts opinion)
Experts Opinion
Editors Opinion
Users Opinion
By Default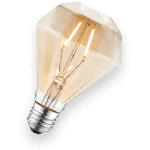 Poly what?
Green tea is full of Polyphenols, which can prevent swelling and inflammation, slows degeneration of joints and protects the cartilage between them.
Metabolism booster
Green tea stimulated lipid metabolism and provides endrance boosts, which can all positively affect your body composition.
Other Factors to Consider


Side Effects
As the title would suggest, this category looks at the adverse effects that taking it had on customers who bought it, including, but not limited to indigestion problems, cases of the jitters, nausea, inability to sleep and headaches. Since these are all common side effects of these kinds of supplements, the severity of the effects was what we paid attention to during evaluation.
Overall, we did not find any green tea supplements on our list that cause consistent side effects that would cause us to give our readers a serious warning. The only main thing that does run through all of these supplements is caffeine sensitivity. Some of the green tea supplements on our list have a lot more caffeine than others.
If you are someone who is sensitive to caffeine, you need to make sure you take a close look at how much caffeine is in the supplement to make sure it is something you can tolerate. Worst case scenario, if you can't handle any caffeine, you can just go for one of the decaffeinated green tea supplements.
Frequently Asked Questions
q:

What are the side effects?

a:

As previously mentioned, before taking a supplement you ought to consult your physician, as it can have quite a few negative side effects if you suffer from certain conditions and/or take other medications. In fact, even if you don't currently have a condition that warrants special consideration, green tea supplements can be rough on your system.

They may worsen the effects of anemia, bleeding, or anxiety disorders, and have been linked to an increase in irregular heartbeats, most likely due to the caffeine. On the topic of caffeine, it has been linked to weakened bones, and irritable bowel syndrome (IBS).
q:

Who should not take green tea supplements?

a:

Consult your doctor prior to taking a supplement. That being said, most people are going to be ok, including pregnant women to a certain extent. However, it is not recommended that you take green tea if you're breastfeeding. Also, it has not been extensively studied in children as of yet, so kids should avoid a green tea supplement unless specified by a doctor.

If you have a heart condition, kidney or liver problems, ulcers, or psychological conditions it's not recommended you take these supplements. If you're taking an amphetamine, or ephedrine based medication DO NOT take a green tea supplement as the combination will speed up your heart rate, and nervous system. and result in extreme jitters or extreme changes to your blood pressure, and cardiac health.

Green tea supplements have also been shown to have negative interactions with a variety of medications such as benzos, beta blockers, blood thinners, lithium, and it may also decrease the effectiveness of treatments during chemotherapy. If you're taking any kind of medication it's worth giving your doctor's office a call to make sure there are no interactions.
q:

Any reasons not to take a green tea supplement?

a:

Besides having an obvious health-related issue, there are a few things you want to consider. If your main goal is to lose weight, then this might not be the supplement for you. The best green tea supplements promote energy and appetite suppression but there's little evidence to support showing that it effectively increases the body's ability to burn fat.

Also, the concept of legitimacy is one that has to be discussed. While all the supplements we rated are from well-regarded companies, not all supplements are perfectly regulated. If the fact that the supplement industry isn't regulated is a concern, you may want to avoid green tea supplements (and supplements altogether) as anything over 500 mg can be potentially harmful.
Subscribe to our newsletters