13 Best Dynafit Running Shoes Fully Reviewed & Compared
last updated:
Sep 07, 2020
Dynafit shoes are durable, lightweight, and comfortable. If you've used them before, then you know just how great they are.

Dynafit has a long history on the slopes, seeing its popularity grow in the early '70s and '80s alongside the success of Olympic gold medalists and World Cup winners. Now, Dynafit is not just for mountaineers and skiers. This winter gear company has branched out over the years to produce shoes for runners that rise up to meet a variety of different needs and levels of terrain.

We've put together a list of the best Dynafit running shoes to help you find the right Dyna-fit for you! Our selection is based on a set of criteria we've also provided below that are meant to cater to runners and their needs.
This is the best product on our list that is currently in stock:

Feline Up Pro
Why is it better?
Superior traction
Lightweight
Carbon shield for added durability
In a
Hurry? Editors choice:

Test Winner: Feline Up Pro

7
Researched Sources
11
Reviews Considered
14
Hours Researching
10
Products Evaluated
Comfort
Value
Durability
Materials
By Default
13 Best Dynafit Running Shoes
Criteria Used for Evaluation


Comfort
One of the most important features that has to be considered when looking for running shoes is how comfortable they are. Any money spent on shoes will be a waste if they are not comfortable and are not going to keep your feet protected while you wear them. Thankfully, all of the shoes on our guide list here have been tested and rated highly when it comes to comfort!
Every pair of shoes on this list has been reviewed using a very specific set of criteria chosen with runners' needs and preferences in mind. We comb through hundreds of real customer comments while performing our own independent research and tests to make the best decisions because we want you to be able to as well.
Below are the categories we used to judge the shoes on our list of best Dynafit running shoes.
Hopefully, these criteria will help you make a solid buying decision that you can be confident of, whether you're browsing RunnerClick or shopping in-stores for your next pair of Dynafit running shoes.
Comfort is the number one quality we look for in a pair of running shoes. If your running shoes make you uncomfortable and miserable, there's hardly any reason to wear them in the first place.
But what exactly does comfort mean? Well, there are lots of different features in a shoe that can affect how comfortable it will be. Many of those features can overlap with how supportive a shoe is which could mean the difference between a routine run and an injury.
One of the things we look at is cushions in running shoes. There are some who love the feeling of running barefoot and prefer less cushioning, but for everyone else, there are cushioned soles.
Shoes generally come in a spectrum, but most will specify the level of cushioning they have and whether or not they have removable insoles so you can add your own cushioning. Cushioning can definitely affect how much support a shoe will give you, particularly if you have issues with arch support.


Value
It is also important to consider the value you get from your running shoes. Many runners get distracted by the price tag and tend to focus on the money coming out of their wallet. While budget is important to keep in mind you should also remember true value comes from the benefits you stand to gain and we made sure all these shoes are a good value for all runners!
The value of a shoe will equal the overall cost compared to the amount of use and the kinds of benefits you'll get out of it. Not all low-cost shoes are a good deal and not all high-cost shoes are quality. Think about how much you're willing to invest for a good pair of shoes and what features are absolutely necessary to you as a runner.
In our list of best Dynafit running shoes, we compared the price of each shoe and considered the kind of features each one had. Some of the shoes on our list may have more value for you, in particular, depending on what your needs are.


Durability
Runners are known to put their shoes through a lot. Running on treadmills, on sidewalks, along trails, or anywhere else runners love to roam will put a lot of wear and tear on any pair of shoes. The shoes that are featured here on our list are all rated highly when it comes to durability and are a great choice for runners who love to be on the go at all times.
The durability of your shoes will factor into the long-term cost and the value you're able to get out of your shoes. The more quality materials that are used in the construction of your shoes, the longer use you'll get out of them, generally. The amount you use them, the places you use them, and how much extra care you put into maintaining the materials will all also factor into the life of your shoes. You can take a look at our FAQ for tips on taking care of your shoes!
Read also about yellow running trainers.


Materials
You will also find it helpful to take time to consider the materials that are used in the construction and design of your running shoe. From the outer fabric to the inner materials to the sole, the materials used can impact how a shoe feels and how it performs. Our review team checked each shoe on this list to ensure they are made with the best materials available!
Another thing we look for is the quality of the materials. The better and more reliable the materials, the more comfort and support you'll get out of your shoe. Look for things like durable rubber outsoles, nylon mesh, and quality textile blends.
Particular features can also provide more comfort and stability, like welded support beams, waterproofing finishes, and lugs for traction. There's an endless combination of features a shoe can have, so keep an eye out for things that will be helpful for you and your routine.
Expert Interviews & Opinions
Most Important Criteria
(According to our experts opinion)
Experts Opinion
Editors Opinion
Users Opinion
By Default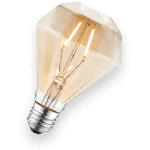 Extra grip
Your everyday runners or a cheap pair of sneakers are not always going to cut it. Some terrain calls for specialized shoes such as when you are in the wilderness and on varied terrain or uneven ground. Investing in a proper trail shoe will make your life so much better because they are specially designed to accommodate those special needs and are made to have all the features that will help you stay safe while you're out for a run!
Low weight
The last thing any runner wants to have to deal with while they are trudging up the side of a rocky hill is a heavy shoe. The added weight of regular sneakers or running shoes can really weigh you down and make it hard to run efficiently. Dynafit shoes are made to be much lighter and this less cumbersome while you wear them. For runners used to heavy shoes these will feel almost weightless, taking away some of your load and making your run easier.
Other Factors to Consider


Terrain
If you're a well-traveled runner you probably know there's a big difference between running on a trail and running on the roads or on a track. You'll be facing varied obstacles depending on where you typically choose to run, so it's important to consider where you plan on running.
We made sure to include shoes for all terrains here. there are some for trails and more technical terrain and others that won't handle to much stuff thrown it's way. Make sure to consider your specific needs because you an offroad shoe doesn't work on the road and vice versa.


Advanced Features
Depending on your arch type you may need to buy a shoe with specific qualities or that can accommodate something like an insole or insert. If you're not sure what type of arches you have we recommended trying the wet foot test to see if you have flat feet or arches that are particularly high.
If you have persistent issues with foot pain or finding a comfortable fit, consider seeing an Orthopedist to get custom fitted soles or to consider other solutions.
Frequently Asked Questions
q:

Does brand really matter when I'm shopping for shoes?

a:

Yes and no. Sometimes when you buy a brand name shoe you are paying for the reputation of a brand that has reliable and quality products. When you buy running shoes from Adidas, for example, you are probably betting on the long-standing history and success the company has that can in some ways help you predict what the quality of their shoes will be like.

Name brands aren't for everyone though, and if you can find a pair of generic or lesser-known shoes that work well for you then more power to you.
q:

How can I best care for my shoes?

a:

A well-maintained shoe means a longer lasting shoe, so it's important to do what you can to care properly for your shoes. Most companies will have recommendations online about how to best care for their specific shoes, but here are some good basic rules to follow when caring for your running shoes:

If your shoes get wet in use, make sure to let them dry completely before using them again. This also goes for washing your shoes and removing your insoles and laces when washing is generally a good idea. Also, try not to submerge them completely when washing. Just use a toothbrush and a little water and mild dish soap to scrub.

Avoid heat. Even if you're just trying to get them to dry a little faster, you'll want to avoid exposing your shoes to excessive heat because it can damage the materials. Keep them away from the oven, hot hairdryers, radiators, and heaters.

Get specific with materials if you need to. Leather shoes will definitely need leather treatment, and some leathers will need different treatments from others. Be informed about your shoes so you can provide them with what they need to carry you for a long time.
q:

How do I know what will fit best?

a:

Fit can be a hard thing to get just right since there are so many different shoes on the market, all with different shapes, qualities, and styles. Be aware of what you're most common size is and refer to other buyer reviews to see if people had a common sizing issue. If you don't feel confident about the size you're ordering, don't be afraid to go a little out of your way to find a store where you can try on the shoes. Running shoes can be a real investment, and it's better to take the time and find something you'll love than suffer later.

Some stores even offer free shipping on returns if you make a large enough order or are a frequent customer, so check the site or sellers you're ordering from. This will give you a great chance to try on the shoes at home and then return them if they don't fit quite right in person.

Also, if you can, try on the shoes after you've spent some time walking or running, bring any inserts you have with you, and wear the socks you would wear for running. You may be able to better predict the fit of the shoes if your feet are already a little swollen and you're wearing the socks you normally would have on when running in the shoes. You can check the fit of the inserts while you're in-store as well.
q:

Why are there some repeated models on the list?

a:

Our list of the best Dynafit running shoes has some repeated models because we decide to separate the men's version and the women's version. When shoes are made specifically for the gender they typically to focus on specific needs for that gender--which is why we wanted to split those up. Sometimes there aren't any major differences, but when there are we typically will do a separate review of the shoes so that you can see the specs for your specific gender.
Subscribe to our newsletters