10 Best GPS Trackers Reviewed and Compared
last updated
Aug 21, 2019
Whether you are keeping up with a pet, a friend or a set of keys, GPS trackers are ideal for keeping track of it all. Various options are available, ranging from mission-specific to others offering versatility. Either way, our 10 Best GPS Trackers will give you a solid place to start in your search finding the GPS
tracker you need
.
We did a ton of research so we could offer you consumer favorites that are loaded with technology and durable while offering up-to-date tracking data. From the simplest designs to some more complex ones, we are confident we found the best.
Scroll through the page and get acquainted with our FAQs and Criteria sections. This is what we use for evaluation when coming up with the best GPS trackers. This information will boost your knowledge and get you tracking faster.
In a Hurry? The test winner after 9 hrs of research

Amcrest
Why is it better?
Compact size
Multipurpose
Portable
Geofencing capability
Easy to setup
In a
Hurry? Editors choice:

Test Winner: Amcrest

5
Researched Sources
2.7k
Reviews Considered
9
Hours Researching
17
Products Evaluated
Compatibility
Use
Value
Accuracy
Ease of Use
By Default
10 Best GPS Trackers







Compact size
Multipurpose
Portable
Geofencing capability
Easy to setup
Amcrest built a GPS tracker that alerts, manages, and monitors activity. Great for teenagers or taxi companies, it offers a wide range of up to date options with a subscription for faster updates. You can even create links to share with friends on your smart devices.
Read more
Use
This is a multi-tool tracking device. Creating reports and Geo-Fencing zones for alerting when the GPS tracker enters and leaves a zone. Better yet, it works with smartphones and computers as well as offering an app for your phone.
You won't lose track either since the battery can last up to 2 weeks. Maybe keeping track of the kids on vacation or tracking luggage, Amcrest is versatile and works with Google Maps.
The subscription gives you options for how rapid you want to be updated on what you are tracking. Amcrest GPS tracker has a 5 second, 15 seconds, 30 second, or 60 section subscription option that ties in with the Google Maps application. Each one is priced differently depending on what you are interested in.
Accuracy
That subscription definitely helps, the closer time intervals you track means you are getting the best and most up to date information. This helps with reporting and keeping track of a movement and activity.
Smart alerts and geo-fencing really play a huge part as well. You can get all this info directly to your computer or your phone. It is so precise it can detect if someone is breaking to fast or other harsh sudden movements.
Value
Amcrest offers a great, simple to use GPS tracker, providing alerts and updates rapidly, accurately and lasts a couple of weeks on one charge. It is affordable and you can use it for pretty much anything you need to keep up with.
Although it is geared for driving or tracking activities, you can keep it with your keys or purse so you'll always know. It is a great value and deserves a spot on the 10 Best GPS Trackers.



Free GPS tracking mobile apps
3G service
Improves driving habits
100% accuracy
Motosafety is a top GPS tracker for vehicles as well as one that helps work with your driving. It is a perfect road trip companion and offers a compact design that is average to key sizing. Furthermore, with a small fee, you can activate its smart features with 3G service.
Read more
Use
Motosafety is just that, a safety GPS tracker that assists you with your driving while keeping tabs on where you are and have been. It offers rapidly updated stats of your location or your loved one's locations as well as how they are handling the road. It can even replay your route for mapping and other data collection reasons.
Another great use is for animals. It is a small compact device that can secure to the collar. This allows you to take your dog out and not lose them if they are getting too far away.
Accuracy
Relying on Bluetooth isn't necessary and you get updated info every minute. MotoSafety also keeps track of sudden movements and tracks driving patterns. It is a smart device for travel and as we mentioned, fits compact on most any clip or pocket or other key sized space.
It has stellar accuracy and not only tracks you or your other person, but it gives a mapped out directional. You can get a subscription similar to working with a cell phone and get even more specs and more up to date info on what you are tracking.
Value
Not only is the Moto Safety GPS tracker virtually100% accurate, but it is also 100% affordable. It is a superb piece of GPS tracking equipment and it works exactly how it is supposed to plus some.
You get a little more for a little less with this one and saving money on cool stuff is always great. You'll have peace of mind on your loved ones or animals ore even keys and you might be able to budget in a couple more for the family.



Supports 3G and 2G wireless connections
Real-time Geofence zone
Real-time car tracking
No battery needed
This particular GPS tracker is perfect for keeping track of your vehicle(s). Unlike certain brands that you would find available on the market today, this item comes with no contract or monthly fee. It is highly efficient and fitted with an Accelerometer chip that would aid you in detecting unsafe driving tendencies.
Read more
Compatibility
This device supports both 3G and 2G wireless connections. It is acquired with its own SIM card as well as an entire year data plan right from the day the product is at your doorstep.
Use
It is acquired with an inbuilt SIM card and it is operational in more than 177 countries across the universe including Mexico, Canada, Puerto Rico and the United States.
Value
Although this brand may be slightly overpriced compared to other types you would find on the market, its functionality makes it worth every penny.
Accuracy
With this product, you would be able to know the starting points and stopping points of your vehicle in real time. It would also be easy to keep track of the mechanical state of the vehicle, fuel consumption rate as well as the fuel level at different points in time.
Ease of use
This one comes with clear instructions and has a super easy to use interface that will simplify your life and has a short learning curve.



Customizable
Real-time tracking
Longest battery life
Ready to use
This tracker can be used for keeping tabs on vehicles, assets or people. The service fee for this product goes for 25 dollars every month which would be less than this if you pay for the prolonged duration package. Luckily with this product, you are able to cancel your subscription at any time you would desire.
Read more
Compatibility
It works perfectly almost in every country across the globe including but not limited to Europe, Canada, and the United States.
Use
This GPS tracker will keep you informed of when it is on or off, parking, movement, speeding, entering or leaving a particular area, low battery. Its battery life would be gauged in days and perhaps weeks and not in hours as would be the case with particular devices.
Value
Although you would find this particular brand at an increased price compared to several other options that are available on the market today, it is worth buying due to its high effectiveness.
Accuracy
You would be able to tell the actual position of your asset or vehicle in real time just by using any phone, tablet or computer that has the necessary application.
Ease of use
It would provide you with updates concerning the location of your asset after every minute when on the move. Besides, you would be able to configure to provide you with updates after every 60, 30 and 10 seconds depending on your needs without incurring any extra charges. Moreover, it works better than the 2G designs that were commonly used in the past years.



Long battery life
Email and text alerts
3G service
Minimal operational fee
If not positioned well, you may experience gaps in position reports
With this gadget you would not need any cancelation or activation fees, it has no contract and works perfectly with unlimited 3G data.
Read more
Compatibility
Perfect for those of you who often travel and need a GPS tracker you can rely on wherever you go.
Use
This one is super easy to use once you get the hang of it and you can get all the location information you would need.
Value
This gadget would allow you to easily keep track of your inventory, vehicles or assets. You can also keep track of your loved ones' whereabouts. It works well with the phone, tablet or computer. Therefore, regardless of the price at which you may acquire this product, its value makes it worth purchasing.
Accuracy
You would be able to attain email and text alerts in minutes to help you keep track of the events that go on where you may not be present more so when it comes to how caution your car is driven.
Ease of use
A single charge of the batteries would last you up to 18 months of use. Nevertheless, you can change how often the tracker would alert you in order to better manage the battery life. Nonetheless, you can easily recharge this device's battery with a cell charger once its power runs out.



Easily concealable
No contract
Accurate
Real time tracking
Not easy to install on your own
Using this product requires no long term contracts and its monthly services are acquired at a minimal cost of roughly $9 which is lower than what is offered by numerous other brands that you would find on the market today. You can activate the device online at any time of the day depending on your individual needs.
Read more
Compatibility
This is a perfect option for anyone who needs a portable GPS tracker that is really easy to use.
Use
It offers a Live Map Tracking, has a speed indicator and it would always keep you informed of when the ignition is on and off. This notwithstanding, the tracker would keep you informed of any form of tampering, low battery, and towing so that you can take appropriate action in line with what happens.
Value
At its considerate pricing, this efficient tool is easy to hide far from the reach of people who may wish to tamper with it. One thing that makes this product easy to conceal is that it has visible external light that may give away its location perhaps to potential thieves.
Accuracy
Its high efficiency makes it the perfect tool to use when tracking vehicles that are driven by employees, assets, and teenagers. It works perfectly in any kind of weather condition.
Ease of use
This one is super easy to use and has a super short learning curve.



Affordable use
Easy to use
Multiple user modes
Efficient
Supports 3G connections and Wi-Fi thus able to provide you with accurate information concerning the location of your asset or vehicle and many more details.
Read more
Compatibility
This one is perfect for families and anyone who needs something they can share.
Use
This device can support several users at the same time depending on what you would prefer. Nevertheless, you should ensure that you read the manual that comes with the product carefully in order to understand how best you can use the product effectively.
Value
Although it may be costly, this product is quite affordable to use. For the first month after making your purchase, you would be allowed to use its services for free. However, the subsequent months after that would cost you roughly 4.99 dollars every month with no cancellation or activation fees incurred.
Accuracy
Super accurate and the upgrading features make it worth it.
Ease of use
Unlike other brands that are available on the market today this particular design would be easier to use because there would be no profiles or accounts required to get it working.



Compact size
Waterproof
No installation required
Geofencing
No money back guarantee in case you find the product dysfunctional
Other than the fact that there would be no installation required with this particular brand, the item is waterproof and it comes with a super strength magnet, which enhances its functionality.
Read more
Compatibility
Given how easy it is to use, this is a great GPS tracker for almost anyone.
Use
Perfect for road trips and those of you who have to drive around or travel a lot.
Value
At its affordable price, this product comes with quite a lot of benefits. You would incur no charges in using its application. You can rely on the speed talk feature which would cost you an estimated 5 dollars which may be more or else depending on how you would use such a feature.
Accuracy
It offers a shock alert in case someone tries to tamper with your vehicle. You would also be provided with historical playback, over speed alerts, and information on when your asset enters a particular place as well as when it would leave the place in real time.
Ease of use
This product comes with a convenient small structure that makes it easy to hide away on any segment of the vehicle.



Acquired with a twin magnet case
No contract
Customizable
Easy and fast tracking
Email and text alerts
Exceptional battery life
The best thing about this particular product is that you would be able to acquire it as a combination of two unique items including a Twin Magnet Case alongside a GPS Tracker.
Read more
Compatibility
One thing that is outstanding about this product is that it has no hidden fees and once you acquire it, you would not need to deal with any signed contracts.
Use
With this brand you would be able to obtain emails and text messages to inform you speeding, movement, low battery, exiting or entering particular areas, and several other driving reports you may wish to acquire. Such information can be stored for future reference.
Value
At its reasonable price, this product works with an application that can be used on Android phones as well as the IPhone for fast and easy tracking of vehicles or any other asset you may need to keep track of.
Accuracy
It has a special routing that would be quite indispensable for the investigators.
Ease of use
You would be able to customize how often the GPS would report to you depending on your needs basically between 10 to 30 seconds.



Live audio feed
Easy to use
Long battery life
Affordable
Real time GPS tracking
This device would allow you to keep track of people, cars and assets in real time. You would be informed of the position of your asset after every 30 seconds when moving.
Read more
Live Audio
The audio feed allows the consumer to listen in on what may be going on where the tracker is situated at different points in time. There is a phone number for the tracker that you can call to be able to attain live audio.
Easy to Use
All you have to do to make this work for you is to install the tracking application on your phone. Alternatively, you can use the web browser to keep track of your asset or vehicle.
Cost and Value
At its affordable price, this device comes with quite affordable tracking plans. It is acquired with a functional SIM card. Its monthly service fee is $14.95 with no activation or cancelation fees incurred and no contracts. Once charged, its battery would serve your needs for 2-3 weeks before you can recharge it for a subsequent time.
Criteria Used for Evaluation


Compatibility
The very first step when it comes to shopping for these kinds of products is for you to determine your particular needs or goals for that matter. Only by doing so would it be easier for you to select what would be beneficial to you. You would not also overlook vital functionalities that you may desire as part of these gadgets at the point of purchase. You do not wish to buy a product that would not serve its intended purpose because that would be a total waste of time, money and effort. The best designs would provide you with real-time information in the form of email and text alerts concerning different events on the roads including speeding, any forms of tampering on your vehicle or asset, stops and entries as well as the level of fuel and much more accurate information.
That being said, you will also need to make sure that the size, weight, and interface of the GPS tracker will work for you as well. If you are going on a long backpacking hike you don't want a tracker that is really bulky or heavy--especially if you want to wear it somewhere that you can easily access it while you are out. If you are going to be away from civilization for a while, you will also want something with a long battery life and that doesn't have to be charged often--but if you just need it to drive or for a really short run you will have other options to choose from regarding interface and additional battery draining features.


Use
Before purchasing any product—whether it is a GPS tracker or a new pair of running shorts—you need to make sure that you make sure it will be compatible with the use you expect to put it through. So, before you even start to compile a list of trackers you can potentially buy, we encourage you to jot down all of the activities you plan to use your tracker for. This can include running, extensive backpacking trips, hiking, biking, or even road trips. Once you do this if you find you are going to need it for lots of different types of uses then stick to the more versatile GPS trackers—otherwise, make sure you find one that is specific to the use you will need it for.
Once you have all that clearly defined, consider whether or not you will need to make sure you can easily access the logged location information—whether it's your own or even your child's. Since you can use a lot of these in your vehicle as well, you may want to consider whether or not they will save the location of your vehicle when you park—this is perfect for those of you who live in, or plan to visit—big cities.
Make sure to take a look at all of the other features or specs the GPS tracker has to offer. Some may give you additional options that will greatly simplify your life. Others may have extensive battery lives—which is definitely something you want to consider if you are taking your GPS tracker into uncharted territory.


Value
Just like any other product that you would shop for from the market, when you want to purchase a GPS tracker, you would have to think about the price at which you would wish to acquire one. The amount of cash you have with you would largely influence the types of models that you would consider during your shopping process. It is important to understand that the more features a GPS tracker would have the more it would cost you to acquire and vice versa. In such a case, the only way you would be able to save up on expenditure is by first figuring out the purpose of the gadget you are yet to buy and knowing the features of a suitable design in comparison to its intended purpose.
Nevertheless, the cost of these types of products should never bother you. Regardless of the amount of cash you may have, as long as you select these devices based on your individual needs, it would be much easier to arrive at a more affordable design that would still work perfectly for you. You should always remember that the accuracy of these gadgets is not in any way influenced by their prices such that the highly priced designs should be considered more accurate than the ones sold at a much lower price. The only variance may be witnessed due to differences in area of coverage because some trackers cover a larger proximity than others. By knowing how much you would like to spend on this particular product as well as the purpose for the tracker it then becomes easier to narrow down your options. Although the choices would still be there to make, the number of options to choose from would be largely reduced.


Accuracy
Accuracy is the one feature we are pretty confident you are not surprised to see here—after all, the whole point of a GPS tracker is for you to have an accurate depiction of where you are and where you are going (and even where you have been). So, if you know you are going to need to rely on your GPS tracker in locations where you have never been before then you want to keep out an eye for accuracy—nowadays you can even make sure the maps are updated for whatever location you will be using it in.
The GPS trackers featured on our list all give you accurate updated map information that will update if you happen to take the wrong turn. Most of them also have log in information so you can see your past history and if you were to ever get lost, your family would be able to log in and pinpoint your current or most recent location and come find you.
Overall, we think it is safe to say that accuracy is the most important feature to consider—especially when your life is on the line. While you will most likely be fine and the chances of getting lost if you stay on the trail's path are slim, it is really important that you have a GPS tracker you can count on and rely on should you be put in a situation where you need find your way back.


Ease of Use
The overall ease of use of your GPS tracker will depend specifically on what (and where) you are using it and whether or not it was designed for that purpose. On our list, we featured all types of trackers—those designed specifically for runners, others that you can use on long backpacking trips where you will have nowhere to plug in and charge it, and others that are really versatile and can even be used in your car. If you know that you are only going to be using your GPS tracker for a specific purpose then you will want to stick to the ones designed for that use, otherwise, you will have more options.
If you are going off-road with your GPS tracker—whether it is for a trail run, a backpacking trip, or anything else—you will want to make sure your tracker is lightweight, easy to navigate, and has great battery life. If you were for whatever reason to get lost, you want a GPS tracker that will help you figure out how to get back, or at a minimum that will keep track of your locations so your loved ones can log in online and figure out where you are.
Overall, when looking at the ease of use of the tracker, you want to make sure it is easy for you to navigate. While it may be super easy—or really difficult—for others to get a hang of, it may actually be the perfect tracker. If you can, try to go into a store and play around with it a bit—this will help you figure out if it will work for you. If you can't do that, or simply don't have the time to do so, just make sure to take the time to read all of the products specs
.
Expert Interviews & Opinions
Most Important Criteria
(According to our experts opinion)
Experts Opinion
Editors Opinion
Users Opinion
By Default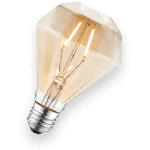 After buying a GPS
Going out in the wilderness and having a GPS to guide you when you're lost, don't completely rely on battery operated devices, always get your handy dandy compass and map!
Versatility
The trackers on our list are awesome because most of them are really versatile. You can use them on your runs, on hikes, or even in your car. We made sure to apply the information we provide to all of their uses.
Other Factors to Consider


Advanced Features
Once you have made sure the GPS tracker fits all of your basic needs, you will want to take a look at the advanced features the tracker has to offer on top of everything else. We took this into consideration because nowadays we expect so much more out of the technological devices we invest in—and why would this be any different for a GPS tracker?
When looking at advanced features, we considered several things. First and foremost, we looked at the overall battery life of the tracker. Believe it or not, some are much better than others—especially those that go int an idle screen when not in use or when you have a way to go before your next turn. Furthermore, some GPS trackers keep "running" even when not in use. If you live in the city—or if you just forget where you parked—then having your tracker die on you can be really frustrating.
Here we also took a look at the what additional settings your trackers provides. Some allow you to save destinations, so all you have to do is push a button when you hop in your car. Others have features that let you find gas stations, food, or other specific places or attractions you may be looking for. Others are voice activated so you don't have to mess with them while you are driving—but still give you the option to adjust your destination or route if you need to (without having to take your hands off the wheel).


Bottom Line
Even with the difficulties that may be experienced in the process of trying to find yourself a suitable tracker, the guidelines in this article would surely help in assuring the level of indecision that you may experience when looking for the right type of tracker for your needs. With the insights provided in this article, it would be much easier for you to understand how you can install and use different GPS tracker designs despite how difficult some of these devices may seem to be for the first time users. These gadgets come with a lot of benefits for consumers that is why it is important that you take your time when shopping for such an item so that you do not end up with something that would only cost you a great deal of cash with no value. Regardless of the price at which you may be required to acquire such an item, always make sure that the brand you buy works well for you in terms of your needs. Functionality is a key factor to think about when it comes to acquiring any kind of product on the market.
Choosing the right type of GPS tracker would largely depend on your individual needs. In such a case, it can be deduced that there is no such thing as the perfect brand for different kinds of needs because what one person may find suitable may be loathed by another. Therefore, what is important is ensuring that you acquire what meets your needs, at all times. There are several factors that you would be required to consider in order to make a more informed purchasing decision every time all of which would be discussed below. Before making a purchase for this product make sure that you take time to think things through because any mistakes made at the point of purchase may cost you a fortune. You should not just buy such a product just because of a few exceptional reviews about the product that you read online unless you buy and try out the product for yourself to see how it works or may have used such a product at one point in your life. Take some time to make a comparison between different brands that are sold on the market in order to arrive at the design that actually works for you best. Besides relying on information obtained from the internet you could consult with friends and family members who use or may have used these types of gadgets at some points in their lives to find out what their thoughts are about different brands. Such information may be vital in your decision making process. You can also try out your friends' or family members' GPS trackers to find out how they work.
Frequently Asked Questions
q:

Are SIM cards compatible with GPS trackers?

a:

While some GPS trackers are compatible with SIM cards, not all of them are—so, if this is important to you then you need to make sure to keep a close look for this feature. That being said, if the GPS tracker you decide to get is compatible with a SIM card, you will definitely need to get in touch with the manufacturers support team so they can guide you through the configuration process.
q:

Can I track multiple GPS trackers if I use the same username?

a:

While in the past we would have said no. this answered has changed in recent years. Nowadays, you can definitely keep track of several GPS trackers as long as they are registered under the same username. You will be able to take a look at all of them whenever you need to without having to log in to a ton of different accounts--so it is definitely a lot easier than it used to be.
q:

If I use a GPS tracker can I get a location history report?

a:

Yes, you can definitely get a location history report if you use a GPS tracker--especially nowadays. It is actually pretty easy to do, just log onto your account online and choose the day you need to take a look at.
q:

Will GPS trackers idle or do they run the entire time?

a:

This is a tricky question because some GPS trackers will go into an idle mode when you aren't actively using then while others will run the entire time. This is an important factor to look out for because GPS trackers that continuously run will drain a lot more power—which can prove to be a hassle if you are depending on them and don't have a way to recharge them for some reason.

That being said, there are GPS trackers that idle when your car stops or when you aren't using them—and they start running again when you have a turn coming up. If you know you want a GPS tracker that idles and uses less power, make sure to look closely at all of its specs before purchasing one.
Subscribe to our newsletters