10 Best Memory Foam Shoes Tested & Reviewed
last updated:
Mar 04, 2021
When you think of "memory foam" your bed might be the first thing that comes to mind—but, given how comfortable your memory foam bed is, why wouldn't you want one of the best memory foam shoes to run, walk, or work out in?

If you want a seriously comfortable pair of shoes that offers the cushioning you need, then the best memory foam sneakers on our list may be the best fit for you. Memory foam is plush, responsive, and contours to the shape of your foot—which is why they're so comfortable!

Surprisingly, there are a ton of shoes available—after all, they've become really popular because of their exceptional comfort. So, to help you narrow down the best shoes currently available we have done all of the research for you, so you don't have to.

Enjoy our favorites below!
This is the best product on our list that is currently in stock:

Ryka Carrara
Why is it better?
Lightweight for minimal resistance while running
Memory foam and latex make them comfortable over long distances
Synthetic materials are durable and breathable where needed
In a
Hurry? Editors choice:

Test Winner: Ryka Carrara

2
Researched Sources
1.1K
Reviews Considered
10
Hours Researching
16
Products Evaluated
Use
Support
Style
Heel
Upper
By Default
The Best Memory Foam Shoes
Criteria Used for Evaluation


Use
Buying a solid pair of memory foam trainers ensures comfort for everyday walking and long runs no matter if you're on the market for the best memory foam shoes for women or men, consider what you'll be using them for.
While memory foam sneakers are less common than other types, their increasing popularity may mean a wider selection of memory foam running shoes in the future. Before purchasing a pair, make sure to try them out to know what to expect. When getting the best running shoes, it's very important that you consider your arch type, body type, and running terrain.
Getting a memory foam running shoe that will serve the purpose, and also last, should be the ultimate goal when shopping for memory foam running shoes. But then this can prove to be a difficult task, especially with the many types of running shoes being sold out there, in many stores.
All these make sure that your running experience is not just fitness-focused but it's also more relaxing and offers you maximum comfortability. That is why the correct running gears should be used starting with the correct running shoes. The wrong running sneakers can totally make your running experience terrible.
Such a situation can be avoided if one is well informed and knows all the important factors they need to know when considering buying any type of sneakers with memory foam.
Shoes that are easy to put on and remove
This is another aspect of comfort and fit. Make sure, that when you try on the shoes, your feet easily slides in when the running laces are not tied. Enough space to wiggle your toes. This shows that the heel of the shoe will provide enough support for you without straining your feet.
Design Vs Comfort
Choosing the preference and ideal running sneakers can be a little challenging and confusing especially when looking at new complex technology & attractive design features, that are in the shoe market. This doesn't mean that you should allow all these fantastic features to sway your judgment and ignore more important factors, like comfort and durability.
The common error that most inexperienced people make, while choosing running shoes, is to lay a major focus on the style and design of a given shoe. Comfort should be the number one factor, then size. You should not sacrifice these two for the love of trendy fashion.
Level Of Cushioning
A good running shoe should have ample cushioning to absorb shock. No data exists to say which type of shoe is better, but if you choose a cushioned shoe, look for overall shock absorption for the foot. Cushions in shoes function as a spring, converting the energy impact into heat hence reducing the force that will act on the body.
This is usually 2 to 3 times the weight of the body. Factors that determine the cushioning effect are route length, terrain, the speed of runner and the weight of the runner. Good cushioning protection to the knee joints is attained at the same time comfortability. Good sole material guarantees more resilience and hence improved spring effect.
Running styles also need different cushioning: lightweight cushioning is for fast runners, moderate cushioning is for those athletes who run to their limit effectively, extensive cushioning is for steady but long runs and maximum cushioning is for those who want an extra soft feeling to their feet.


Support
Memory foam is a great option for runners who need optimal support!
People who enjoy the flexibility of being lightweight, but then they also want to protect their feet from getting pounded or bruised while running. The cushioning inserts ought to be made of flexible and lightweight materials. Durable fabric that will not be able to break down easily after a few kilometers of running.
Compatibility with additional inserts, insoles or orthotics
Inserts not only improve cushioning and comfort, but they help in reducing the pain that is felt in the foot's arch for those who have plantar fasciitis. Also, those who might suffer from muscle tiredness. Check and confirm that the amount of support on the arch, that the sneaker is providing, and that it is constructed of a material that is firm in nature and long-lasting.
You can replace the inserts if you feel they do not provide enough cushioning to your feet while running or walking. So be sure you get the right plantar fasciitis insoles.
Foot type and support needs
You can determine your toes splay by following the below steps. Stand barefoot like you have your shoes on, roll one foot inwardly, check if the arch collapses (weak arches need more support). Toes splay might seem irrelevant to many people who have been wearing shoes all of their lives.
It's useful in determining whether one should have permanent support in their running shoes or not. You can also determine this using metatarsal pads. These are lump like pads that have been cushioned to fit on the back section of the metatarsal's head (usually the foot's ball).
Memory foam shoes distribute weight evenly, making the toes of the runner's feet spread naturally. For it to function properly it must be inserted into the right part.


Style
One of the most important things to look at when finding new memory foam sneakers for running is the style you want.
Read also about white running shoes.
It is imperative that the style shoe you wear fits your feet and allows for comfortable wearing based on your toe splay and other needs. Regardless of the running gait, an athlete has, with the right pair of trainers will enjoy flexibility, stability, support and of course durability from their running sneakers.
The varied level of all these benefits depend on the type of running sneakers you will buy. There are 5 main major categories of running sneakers, which are: the motion control trainers, the cushioned trainers, the stability trainers, the lightweight trainers, and lastly the trail trainers (track trainers).
Read also about kids track shoes here
The Motion Control Running Sneakers
The shoes have been made and designed to suit athletes and runners who have overpronation. They offer reduced pronation and control the excessive inward roll of the athletes' foot when taking a walk or just running. Additionally, they offer extra shock absorption features. The sole of these shoes tends to be very rigid.
The Cushioned running sneaker
Runners who suffer from supination or under pronation need extra cushioning on their feet so that they can deal with the condition. Supination occurs when experiencing excessive outward rolling or it experiences insufficient inward rolling when going for a walk or a run. The entire rolling motion assists the foot to absorb any form of shock generated by each every step.
Most of the times without ample cushioning the shock is transmitted to the joints and towards the spine. The extra cushioning is made in a way that it reduces the amount of shock by imitating the running natural process.
The stability running shoe
They work just like the other two categories, by offering to cushion to the foot and ample support when running. This type of shoes has great durability. They allow the natural movement of the leg by offering very minimal restriction hence reduce excess movement of one's foot and the ankle.
The Lightweight running sneakers
They are a little different, offering varying levels of cushioning and stability. Though they are much more responsive compared to the standard trainers. They give a springy push-off perfect for runners who focus on fast-paced racing. They offer amazing flexibility to the runner's feet.
The Trail Running Sneakers
These trainers are designed with unique features so that they can be able to function effectively regardless of the type of terrain the runner will be running on. They can have studs or spikes, additional features on the shoes are like the Gore-Tex liners, the midfoot wraps, with an outer sole that is lugged. They are praised for having very durable upper sections hence offer maximum protection to the feet.
The shoes are designed with the focus being laid on the amount of grip offered by the shoes. The outer sole is different depending on the brand, but then all of them are designed to offer stability and traction especially when the terrain is slippery or uneven.


Heel
Make sure you get the heel drop you like--you still have plenty of options with memory foam running shoes!
Another important factor we considered when we were choosing our top 10 best memory foam sneakers is the heel of the shoe. We took a look at the heel of each running shoe and rated them based on what they had to offer. Take a look at what we considered here below--and remember to apply this to your own needs and preferences as well when narrowing down your choices.
The heel lift--or heel drop--of the shoe
Heel lift or heel drop plays an important role in determining the type of running sneakers you will be wearing. You can find running shoes with memory foam insoles with or without the heel lift. You can opt to buy a heel lift if your running shoes lack the necessary heel lift. Heel lifts are typically designed to remove pressure from an Achilles tendon that is strained or from a calf that is injured.
The width of the heel
Also, ensure the shoe is wide enough to comfortably fit your foot without it pressing hard against the side of the shoe. This will prevent you from crossing the shoes' edge. Limited space on the surface will cause muscle pain, hence interrupting your running. Do not lay too much stress on the side sections of your foot when you wear the shoes.
Opt for a shoe that has a larger insole and that is wide enough for your foot so you can get the proper traction and ground feel that you need to safely and comfortably run.


Upper
The upper of the shoe should be durable, breathable, and comfortable.
The same way the shoes' sole is given a great design and construction, so should the upper section of the shoe. It not only makes up the design of the shoes but also covers a large portion of the runner's feet. The upper part is expected to provide relaxation and comfortability with no pressure placed on the feet.
Read also about purple running shoes.
Take note that you don't tighten the shoe laces too much, make sure they allow ample space for the feet's natural movement. The wrong running sneakers can totally make your running experience terrible. Such a situation can be avoided if one is well informed and knows all the important factors they need to know when considering buying any type of running shoes.
Buying a solid pair of memory foam shoes ensures comfort for everyday walking and long runs. While sneakers with memory foam are less common than other types, their increasing popularity may mean a wider selection of memory foam running shoes in the future. Before purchasing a pair, make sure to try them out to know what to expect.
Expert Interviews & Opinions
Most Important Criteria
(According to our experts opinion)
Experts Opinion
Editors Opinion
Users Opinion
By Default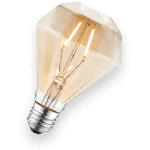 Look and feel great
Once you narrow down the best memory foam shoes for your needs you can focus on choosing the pair you like best when it comes to looks. There is no reason why you shouldn't look stylish and feel great at the same time!
Make room for extras
If you need to--or like to--use an additional insert, insole, or orthotic then make sure to size up to ensure that it will fit! If you need these extras, you need to make sure you can still wear your shoes comfortably when you use them!
Other Factors to Consider


Advanced Features
Some memory foam running shoes will address additional issues you may be having. If you know that you need more support, stability, or cushioning take a look at any additional features the shoes may have to offer and make sure to only go for the models that offer the features that you need to meet your needs and preferences.
Additional features for pronation
Pronation is the natural movement of one's foot ( sideways) when walking or running. Also known as the eversion. When working out, the foot experiences an inward roll with each running or walking step. There are different levels of pronation experienced by different types of runners. Each type of pronation has a specific running sneaker that is used by athletes in dealing with the type of pronation.
Check out the insole of the shoe
The comfortability of nay running sneaker is determined by the insole, also the fit of the sneaker can be judged with the type of insole that is worn with the shoe. When you buy new shoes, they already have new insoles but the more you wear the shoes the faster their insoles get worn out. You can replace your insole in any sporting gears shop.
There are important metrics that all buyers should check when they are window shopping for new insoles in the stores: the sizing of the insole, the placement, the runner's foot arch type, the footbed of the insole, and lastly the material used in making the insole.


Bottom Line
Know your foot type
Sure, every normal human being has 2 legs, with a heel on each leg and 5 toes. But then, those are just the basics when it comes to the anatomy of the human feet. We also have different sizes that are for sure, but knowing the particular anatomy of your feet will make it much easier for one to get a trainer that will suit their needs.
Major trainer making brands have come up with shoe models that suit every runners' foot types. The first way of determining the shape of your foot is by doing a "wet test". Wet your feet then carefully step on a dry brown paper and start tracing your footprint. The other option would be to get your old trainers and check where there are signs of the most wear and tear on the trainers.
In case your footprints show a print of the whole sole of the foot with very minimal curves or none at all on the inside then you have low arches. Another indication of low arches is when your shoes tend to experience plenty of wear and tear on the edge (inside). Low arches are signs of overpronation and that means your trainers must offer motion control features and provide you with maximum support.
When you check the print on the brown paper and realize that only a small portion of the heel and forefoot (having a narrow connection) is shown. Or if your shoes have excessive wear on the edge (outside part). This means the runner has high arches and will experience supination or under pronation when running. Your ideal trainers would be very cushioned and have a softer midsole.
For a neutral arch you will have a print with a unique curve just along the inner part of your feet and also your shoes will show signs of wearing out uniformly. Your recommended type of trainers would be the stability trainers that offer a great combination of support and ample cushioning.
Frequently Asked Questions
q:

Should I prioritize certain brands of memory foam sneakers?

a:

Many of the buyers, especially new buyers make the mistake of buying a brand of trainers not because of its functionality but because of the brand name. Any running trainers you purchase ought to function effectively and not focus more on fashion. You should avoid the temptations of buying shoes because they are very trendy or they are the most popular brand during this season.

Though it's important to look at the brand name,( they tell a lot about customer loyalty and customer satisfaction), but then make sure you core factors are the comfortability, effective functionality and having the perfect fit.
q:

How often should I replace my running shoes?

a:

The general consensus is every three hundred to five hundred miles. It's important to remember not to go based on appearance. The running shoe may look like it still has life left in it, however, the inner support may already be worn out. You can opt to replace the innersoles if the outer soles are still strong.

If you plan on running daily and over longer periods of time, consider rotating between two different pairs. That way the midsole (typically comprised of gel, foam, or cushioning) can recover and give you the adequate amount of "spring" to your step.
q:

Should I use running socks with my memory foam shoes?

a:

The socks you wear during your running is crucial in making sure you get the right shoe size. Whenever you are shopping for a new pair of trainers, make sure that you try fitting the shoes during the late afternoon or evening. This is because, at this time of the day, the feet are at their largest size. Make sure you wear the socks that you will be using work well together with the shoes.

Or you can take the chance to buy a new pair of running socks that you will use with your new trainers. There are many socks that have been specifically designed the different needs that runners have, all offering universal comfort and the needed support to the sneakers. Other shoes in the market have custom made socks that are only used with that particular running sneaker.

Like the Gel Kayano. The right pair of socks and trainers means you have a good fit and comfort not to mention the fact that they make sure your feet always have a conducive and healthy environment: free form any form of friction.
q:

Pronation, what is it and will the memory foam running shoes help with it?

a:

Pronation is the natural movement of the foot when walking or running. Also referred to as eversion. When working out the foot experiences an inward roll with each run or walking step. There are different types of pronation runners experience. Different types of pronation require different types of running shoes--some of the best memory foam shoes address pronation perfectly though!
Subscribe to our newsletters