11 Best Newton Running Shoes Tested & Compared
last updated:
Sep 18, 2020
Whether you have used a pair of Newton running shoes or not, here you will the best Newton running shoes currently available on the market. Newton is a company known for their running products, so it is no surprise that the Newton brand makes
some of the best running shoes currently available
.
We know runners have a ton of options when it comes to running shoes, so why go with Newton. Honestly, it really depends on your needs and preferences to make sure that you stick to what you know will work for you.
That being said, the best Newton running shoes will ensure that you are comfortable, stable, and durable. Take a look at the best Newton running shoes below and get to running! Make sure to check out our buying guide once you are through to learn more about our decision-making process.
This is the best product on our list that is currently in stock:

Motion 9
Why is it better?
Great for overpronators
3-D engineered Air Mesh upper
Newtonian Cushioning System
In a
Hurry? Editors choice:

Test Winner: Motion 9

8
Researched Sources
1.5K
Reviews Considered
9
Hours Researching
13
Products Evaluated
Use
Features
Materials
Overall Fit
Style
By Default
Click here to see more
Top 13 Newton Running Shoes Reviews
Criteria Used for Evaluation


Use
A shoe is only the sum of its parts and there are many parts that make up a shoe's comfortability.
Why is it so essential to select the perfect running shoe? Running is an all-around workout but it's your feet that deals with the punishment, enduring and adapting to all sorts of condition and terrain. The right type of shoe can keep your feet in optimal condition and keep you running, keeping you comfortable, and even preventing unnecessary strain and injuries.
We use a diverse set of criteria for a couple of key reasons. Runners have many different needs and what works for somewhat won't work for others. So we want our readership to know the criteria so they know we have only the top quality of shoe on our list and so that runners can consider the parameters important to them.
Overall, when you evaluate these shoes for yourself, make sure to take a look at the type of use you want to get out of them. Where do you plan on running? Do you want them to train in or do you want them to race in? Are they for long distances or short ones? Regardless of what your answers are, just make sure to prioritize your needs when you narrow down your choices.


Features
It is important to carefully consider the features that each pair of running shoes has to offer and how each feature can impact your runs and workouts.
Breathability
Breathability is an essential trait of any good running shoe. Not only does a breathable shoe keep your foot dry and comfortable but these conditions prevent the irritation that can lead to hot spots and, eventually, blisters. These are things that anyone would wish to avoid and runners especially so.
Gender
The gender distinction of most shoes comes down to just sizing. Any other model differentiation should be taken into account when considering the shoe, but that is more about the shape of your foot, not your gender. A runner's utmost concern is selecting a shoe that suits them. Go with the shoe that serves you best, and don't let the label worry you.
Weight
The weight of a shoe is a serious point to think about when deciding on a shoe. A heavier shoe will provide more padding but will require more effort to move the shoe. Choosing the best option for you and your running style is the goal, so we want you to know what each of these shoes feels like.
Grip/Traction
Whether you run on the deep woods trails or on the sidewalks near your house, you need to have grip and traction. Making sure your footing doesn't slip or slide means recording your best times and distances, as well as ensuring that you won't injure yourself as a result of a slip or a fall.


Materials
The materials used in a pair of shoes can have a huge impact on how they look, how they feel, and how they perform.
Materials are the first thing you feel when you pick up or touch a shoe you are interested in. How does it feel? Is it flexible? Does it bend with your foot? Does it seem like it would breathe? Is it light or heavy? Then there are the other less immediately noticeable aspects that come into play with shoe materials. How well do they repel water?
Read also about orange and black running shoes.
How much moisture can they hold? Does the padding properly absorb the shock of your footfall? These are all the sort of factors we consider when looking at the materials used to construct the shoe. And, we made sure to take a close look at each of these factors when we evaluated each running shoe to ensure our readers got accurate and thorough information.
Your job will be to take your own needs and preferences and apply these same rules we followed. The most expensive shoes or the one in the number on spot won't do you any good if they aren't designed to fit your needs or meet your preferences. Take a look at your foot type and evaluate all of your needs before making your final choice.


Overall Fit
Looking for a shoe that can provide the best fit can be a real challenge. Sizing can vary from brand to brand, let alone style to style.
Runnerclick wants to give you the lowdown on what brands run looser, tighter, and where they might fit differently on your foot so that you can make an educated choice on which options is best for you. Ideal you want a shoe that isn't tight enough to constrict your movement but isn't loose enough to allow for slipping.
Support 
Support is one of those things that is so important to the people who need it and not so much to the people who don't. If you are a runner who suffers from past injuries, over pronation, or arch issues, we want you to know which shoes on this list will be he most helpful to you and which shoes you will want to avoid so that you may run comfortably and pain-free.
Is the size right?
Before you get your next pair of Newton running shoes, make sure to check out the sizing chart if you have never purchased from this brand. It is important to note that not all brands size the same so, just because you are a certain size in Nike running shoes doesn't mean that it will be the same size when you purchase a pair of the best Newton running shoes.


Style
For every day running on roads or treadmills, there are two main types of trainers or running shoes - cushioned and structured. To choose between them you'll need to understand the way you run.
Motion Control Trainer
Motion control running shoes are highly recommended for athletes who suffer from excessive pronation of the feet when running or walking all day.  They function by controlling and reducing the level of pronation. Because of the additional features meant for shock absorption, the shoes will be very rigid.
Cushioned Trainer
Cushioning is crucial. It's one factor that every foot want. Though feet want different levels of cushioning. Cushioned trainers are made for the under-pronators. Though the supinators can also use them because they offer the same advantages offered to the under pronators that the athletes who have supination look for in a good trainer. The cushioning present ion these trainers guarantee maximum shock and impact absorption during running.
Stability Trainer
Just like the cushioned trainer, this trainer has a cushioning effect though with very medial effect. They have amazing durability and have combined motion control and cushioning effect to get a more stable feel.  The extreme movement has been limited with this trainer but this will not change or interfere with the feet's natural running movement.
Lightweight Shoe
These trainers have a high level of uniqueness. These lightweight running trainers offer better responsive features compared to the regular or standard running sneakers. They have smartly designed to supply the feet with more flexibility, this enables a runner to include natural springy push in their running, something very useful for sprinters and fast-paced runners.
The Trail Shoe
Their unique features make them be referred to as versatile shoes. Offering maximum grip to the leg. They are used in all types of terrain ( comfort is guaranteed throughout the run). Though produced by all the brands, brands have opted to differentiate their products by each having a specific technology used in making the outsole.
Due to the good sort for stability and comfort on very rough and very soft trails, these shoes tend to be very heavy. They are OK for slow runs. Sprinters totally keep off this type of trainer. No matter how comfortable they might feel when you try them, in a sprint race, they will totally slow you down.
Expert Interviews & Opinions
Most Important Criteria
(According to our experts opinion)
Experts Opinion
Editors Opinion
Users Opinion
By Default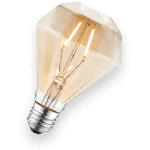 Spring Loaded
One of the most notable features of the Newton brand is its propulsion lugs. When you slip on your first pair, you will notice there is an awkward lump located in your forefoot. While this may feel a bit awkward at first, most runners don't even notice it after a while. These "lumps" are actually what helps to propel you forward, and make you feel like you are running on a trampoline!
Action/Reaction Technology
Newton's patented Action/Reaction technology found in all of their trainers make their shoes responsive and lightweight. This system, found in the midsole, provides users with excellent support and stability without being weighed down by heavy and clunky materials.
Other Factors to Consider


Comfort
One of the biggest factors that affect the level of comfort you get from your shoe is whether or not if combats the effect of pronation and helps protect your feet. What exactly is pronation and how does it contribute to the picking of a good running sneaker? Pronation can be described as the natural movement ( its always side to side) of a person's foot when walking or going for a run.
Pronation is also referred to as eversion. The arch of the foot starts to get flattened and cushion the generated shock, from the very first strike done by a runner. The weight of the runs is then moved from the outer part of his foot and onto his big toe. The three types of pronation are:
Neutral Pronation
Even rolling between the outside heel and the inside ball of your foot. This type of pronation is the most efficient gait because the ball of your foot is absorbing enough shock and so doesn't require the motion control sneaker. If you experience neutral pronation then its recommended you even wear on your shoes, the best running shoes to wear are the cushioned type.
Neutral runners create a 'normal' footprint so you would have a normal-sized arch and show the forefoot and heel connected by broadband.
Over-pronation
Overpronation occurs when rolling onto the inside of your foot too much, this makes your arch flatten and stretches soft tissues. This causes strain on muscles, tendons, and ligaments of your foot and lower leg, which at first will just cause fatigue but could go on to cause more serious injuries.
If you suffer from overpronation then your running shoes wear should be along the inside, mainly around the toes. And your footprint will have a low arch and will look as though it's the whole sole of your foot. The best shoes for overpronation to wear are structured, or if your over-pronation is quite severe you'll need to look for specialized Motion Control trainers to adjust your inward roll.
Under-pronation
Its sometimes referred to as supination. This type of gait means that your foot doesn't roll enough onto the inside. As your foot doesn't pronate enough, it won't be an effective shock absorber. Your shoe wear will be on the outside of your shoes. If you check your footprint, you will see that footprint leaves a very narrow print with almost no band at all between your forefoot and the heel.
Read also about best running shoes for underpronation.
The best choice is heavily cushioned shoes to compensate for the lack of shock absorbency in your natural gait. Roughly 75% of the population over-pronate, 20% have a neutral gait and just 5% under-pronate.


Use
It can be hectic and time consuming looking for a good trainer especially when you don't have a clue on what exactly you are looking for. That is why we provide you with a compass-like set of tips to help you with your next purchase of trainers. They can be used by other new buyers and experienced buyers.
Make sure you have your feet measured frequently: Many people don't believe the crazy fact that the size of our feet changes when we reach the adult stage. According to MD, Steve Raiken, our feet do increase in size as we grow older it's just that the rate isn't as visible as when a child or a teenagers feet growth.
And because different brands have different sizes, (not to mention the confusing UK and US sizes of shoes) that is why it's good to buy a good fit and size instead of buying a brand name. Shopping for a new pair of trainers should be done towards day end: many people can fit into a smaller size in the morning but in the evening even their normal size is a little hard to fit in.
Feet increase in size as the day continues and also depending on your running and walking intensity. That's why get a pair of trainers that will fit you even when its midday and not just in the morning hours. Always have your running socks with you when going to shop for new sneakers. Your trainers should fit perfectly with your running socks.
If you have more socks bring three pairs. Do not be fooled by the breaking in myth: the level of comfortability and fit you get when you first try the shoes, will increase when you actually go running with the shoes. If it is not comfortable then when running you will have to deal with a lot more comfortability from your shoes.
To check the fit, take a walk or a short sprint when having the shoes on, (this is recommended for a physical purchase). Online purchases will depend on customers reviews of the product and also the size chart. To check the correct size utilize the rule thumb: between the big toe and the far end of the trainer, there should be some space, the recommended space size ranges between 3/8 to ½ inches.
The heel of the runners' foot ought to have a tight fit. The fit goes along the whole foot even up to the upper section of the foot. Check for any form of slipping as you walk around with the shoes. The sneakers' upper part ought to have snug fit also that is very secure. It's also recommended that you try wriggling the toes and see how much space you have.
All these much be done when the laces are tied, the lacing system should offer a good fit and not a tight fit that will strain your upper foot. Watch out for the whistles and bells on a particular trainer and understand them: Some the shoe brands will look so good in the advertisement, that you will literally order them ASAP. Not to mention the brands that have been endorsed by your favorite athlete.
Only to realize the shoes cannot even survive two weeks of running, they are more suited for indoor walking. Look for the features that are being sought after by many runners: a shoe with clear inserts that have been filled with air/ Freon and gel will have additional shock absorption capabilities. Also, it will give the runners feet springy responsiveness.
These features will suit runners who frequently get heel pains when running, but runners whose ankles tend to twist much more easily should keep off such features. Instead, they should look for added cushioning which offer less traction. Some runners will have feet that are difficult to fit, and so will opt for shoes that allow them to pump the trainers' tongue getting a fit that is customized.
Do you have a budget? Stick to it: high-quality trainers will cost you a good amount of money. The cost of comfort and fit can be very tricky and many people might be tempted to find a loophole and get something cheaper in order to save a few bucks. Remember you can pay for a trainer because it's fashionable, or even has a celebrity endorsement, only to realize it is not serving the purpose you expected.
A trainer worth $80 will not be the same as a trainer selling at $15. Make sure you have a budget and stick to it, and always make sure that the trainer you are paying for will give you the comfortability and fit that you are looking for (also the features that will help you in achieving your fitness goals). Don't you think that now you need to replace those trainers you bought last season?
Clifford Jeng, an MD at Mercy Medical Centre located in Baltimore, says, the average trainers ought to be replaced around 350 miles to 400 miles of running (another reason to keep track of all the distance you cover while running). The other method would be to look at your trainers and see if they need to be replaced, check if they provide the needed support that they used to or it's uncomfortable.
There are shoe parts that are good indicators of intense wear and tear, the soles (especially the outsole and the inner/ midsole) and the upper section.


Bottom Line
Many elite and advanced runners can tell you their story when they first started running. Some had a little knowledge while many had none. Most beginner runners always want to have the knowledge on how to start running. Some might even look for training programs. The source for information concerning running shoes and other needed equipment.  Not to mention the worry of having sore muscles.
Below are some few tips to guide all our beginner runners:
Safety First: running is not dangerous, in fact, you are much safer running 13 miles on a marathon than car racing. It's one of the safest sports not to mention the many health benefits associated with it.
Selecting your trainers: the very number one apparel for having a successful run. Visit a sports apparel store consult with the salesperson. Don't be afraid to try many pairs of shoes. Make sure the shoes are not only comfortable but they give you a good snug fit. Walk around with the shoes or run if need be.
What's the appropriate running attire: running is a sport where each runner picks the attire that suits him best. Runners always look for comfort and fats movement they never go for a style of fashion. With conviction be sure you have the basic running apparel both for the warm and cold season. Always make sure that the attires do not cause any skin irritations or chaffing.
Running toys and accessories: they are costly investments but then they make your running experience much better. These toys are like fitness trackers and HRMs. They track the distance covered, the pace of running, the heart rate and many other physical aspects of the body. Another new toy in the market is a foam roller, it is ideal for massaging sore or injured muscles.
What of Sore Muscles: just like any sporting activity, running can leave you with a few sore muscles. Especially when you go for your first run. Most athletes get sore muscles because their body is not accustomed to working out (common for beginners), the body is used to another type of working out program, and lastly when an athlete decided to go beyond the normal exercise limit.
When working out and you experience pain, that means the body can no longer continue with the session, pain is like a stop indicator on the road. This only applies to pain that comes after working out for some time. However, athletes might experience pain when they start working out but diminish after a few minutes.
Then it means the muscles were just stiff. If you experience severe pain when running consult with a physical therapist meanwhile you should stop running.
Where do you plan to be going for your run: the time and place used for running determine a lot of things in your running? Most beginners should start their runs in places close to their homes or nearby parks. Trails are also very safe for beginners, and they give one an easy way of measuring how much distance you have covered.
On your very first run make sure you go with someone so that they can motivate you. With time you will have the option n of having a variety of running grounds. When will you be running: many people with active lifestyle prefer morning or late evening runs. Many people see this as a good way of starting their day.
When running during the summer try running early in the morning to avoid getting too much heat, in the winter go for a mid-day run. All in all, make sure you have the running gear that suits the climate. Go for weather resistant features in all your gears. Make sure you are always safe: the ideal sporting world, would make it possible for one to run anywhere and at any hour of the day.
Well since there are some prevailing factors that make our world not ideal, it's good to always make sure your running route is very safe always. Train with a partner, avoid listening to music always, and be careful of the environment around you and lastly always avoiding using one route always unless you tend to do it in a group. Running gears with reflective features can also play a part in making sure you are safe.
Frequently Asked Questions
q:

What separates Newton running shoes from other brands?

a:

Newton designs their shoes exclusively for running. You won't end up with design features meant for other running shoes or have a divided design team working on extremely different models. Everything that Newton does is directly and specifically for making a better running shoe.

And while they may design shoes in a way that doesn't suit your needs they are driven to always improving their shoes for better performance for runners so its a brand worth keeping your eye on.
q:

Does the shoe's style/appearance matter?

a:

Some aspects of a shoe's style are a little important to actual performance, especially when a designer makes a cosmetic choice that can actually impact how you run, but these instances are few and far between. Most shoe designers are too careful to include an oversight like that.

Can a style affect your performance in other ways? It tends to sleep peoples minds how important morale is to a runners performance. When you have shoes that look good and you feel good wearing them that can impact how well you run. Same goes for shoes you hate. It may not be much, a second here or there, but runners know how much those seconds count.

We recommend favoring shoes you feel positively about, even if its just a choice of appearance.
q:

What socks should I wear while I run?

a:

If you are running in warmer weather then you'll want to favor, more breathable sock and in colder weather, warmer socks are essential gear. You'll also want to wear socks that deal well with moisture and wick well otherwise that can lead to skin problems with the sweat build up. We also should mention that no matter what you do that should make sure to get well-fitted socks.

Poor fitting socks can lead to discomfort for certain but also the bunching and slipping can cause irritation and blisters in the long run.
q:

What features should I look for in a running shoe?

a:

We know that specific challenges require specific shoe needs, so we are going to try to stick with the essentials with this question. You will want shoes that are comfortable, uncomfortable shoes lead to too many problems down the road to bother. Lightweight shoes are a big plus since they won't weigh you down.

Shoes with proper airflow will keep you cool, comfortable, and blister free. Support is another big consideration since a shoe that properly supports you will keep you on your feet much much longer. Keep this checklist in mind while you are shopping on it will be hard to make a bad choice.

Overall, the best Newton running shoes should address your needs and provide you with the features that you need.
Subscribe to our newsletters