10 Best Adidas Socks Reviewed & Compared
last updated:
Mar 30, 2021
Socks are rarely the star of the show and most people prefer convenience and affordability over style and specialization. To tick these boxes we often purchase basic socks in bulk and use them indiscriminately for every activity. While this may make losing a sockless devastating, there are a few features athletes may consider paying a bit more for. For people who have yet to invest in
activewear socks
, you may be amazed at the difference a few extra dollars can make in
comfort
and construction.
Athletic socks can cost upwards of $30 for just one pair and while you may not need specialized socks for every activity, it is nice to have a few high-quality pairs to get you through long runs and tough workouts.
Adidas
offers an affordable range of options from
solid basics
for every day to highly specialized socks for long runs and everything in between.
This is the best product on our list that is currently in stock:

Athletic Low Cut
Why is it better?
comfortable
Breathable
Lightweight
lots of color options
In a
Hurry? Editors choice:

Test Winner: Athletic Low Cut

18
Researched Sources
1420
Reviews Considered
13
Hours Researching
15
Products Evaluated
Best 3 Alternatives to Adidas Socks
ROCKAY Eccelerate
Exceptional breathability
Price:
Razer Trail
Excellent moisture control
Price:
Asics Kayano
Anatomical design offers secure fit
Price:
Materials
Comfort
Water Resistance
Style
Value
By Default
Click here to see more
Our Top 10 Best Adidas Socks
Criteria Used for Evaluation


Materials
Similar to other activewear, a good pair of socks will be designed with movement and sweat in mind. The construction and materials are chosen to improve comfort and reduce issues such as blisters or odor. When considering the construction, we looked at the fabric blend and features that elevate each of these socks above the plain cotton variety.
Most big activewear brands have created and trademarked unique fabric blends to help keep you cool or warm depending on the exercise. Adidas utilizes their ClimaLite and ClimaCool technology in many of their socks to help keep feet cool and dry.
ClimaLite is their trademark fabric blend that helps wick moisture away from the skin to the outside of the garment. With the moisture on the surface of the clothing, it will evaporate more quickly keeping you cooler. ClimaCool technology goes a bit above the fabric blend with areas of ventilation for added breathability.
The fabric blend used largely influences the sock's ability to wick away moisture, fight odor and maintain its shape. Common materials found in these blends are polyester, nylon, acrylic, cotton, and spandex.
- Polyester is a synthetic fabric favored for outerwear due to its moisture repelling properties. Polyester threads
are more breathable than nylon and they work well to wick moisture away from the skin to keep feet dry.
- Also synthetic, nylon is softer and more durable than polyester. It adds some stretch to socks allowing them to
provide more compression and elasticity. Nylon blends are generally breathable and do not foster microbial
growth but may not be as effective at removing moisture as polyester blends
Acrylic fabric is hydrophobic and will repel moisture but may foster bacterial growth and have a higher likelihood of developing an odor.
- Cotton has a
tendency to absorb moisture giving it a wet feeling when you sweat. It is not typically the first choice for
activewear socks but it can be useful in combating odor as it does not foster microbial growth like its synthetic
counterparts.
- Spandex (or lycra) is
another synthetic fabric that is commonly found in activewear and makes up a smaller percentage of most
Adidas socks. Spandex provides stretch and elasticity to workout gear to create compression and help fabric maintain its shape.


Comfort
Sore feet and blisters can distract from any workout. The best activewear socks have padding and compression in the right areas to provide support and cushioning where it is needed so you can avoid distraction and focus on the task at hand.
In addition to the fabric, many activewear socks feature construction details to add comfort and support throughout your workout. One common design feature is the addition of padding in high impact areas such as the forefoot and heel.
This added thickness helps to reduce the impact on the foot and adds some durability to areas that would otherwise wear down more quickly. Compression features around the arch are also fairly common and can help keep socks in place and provide a bit of support during long workouts.


Breathability
When socks become wet the friction on your feet increases, leading to blisters. Controlling moisture and allowing feet to breathe reduces that friction and chance of blisters, improving comfort overall.


Style
Style may not be your top concern for a garment that will mostly be covered by your shoes. However, whether your goal is to blend in or add a pop of color, it never hurts to buy clothes you are excited to wear.
Read also about black running shoes for women.
Adidas style is often understated and classic. Most socks feature the recognizable Adidas logo and classic three stripe design.


Value
Many Adidas socks are available in value packs to make stocking up easy. They range in price from about 3 dollars to 15 dollars per pair and typically correlate with the complexity and specialization of the design.
Expert Interviews & Opinions
Most Important Criteria
(According to our experts opinion)
Experts Opinion
Editors Opinion
Users Opinion
By Default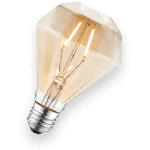 You get what you pay for
We know this is true for most things in life that require investment and the same goes for athletic socks. Adidas spends tons of money on R&D, so they know how to design a sock for longevity and wear. Investing in quality is always the best option. Buying cheaper can cost you more down the road when you have to buy new ones only after a few months and when you are struggling with blisters and other problems. So always invest as much as you can in your running gear- and that goes for your socks too!
Climalite and Climacool
These Adidas-designed fabrics help wick moisture from the fabric, so you don't have sweaty or wet feet while you're running, cutting down on blisters and adding comfort. This will help you focus on your run more, rather than being distracted by how wet and itchy and achy your feet are getting. Buying socks with these kinds of features is a great way to invest in your comfort and to have a long-term game plan that protects your feet and your comfort!
Other Factors to Consider


Size
Adidas makes socks of varying ankle heights to accommodate different shoes and styles. This is largely personal preference but for this list, we looked for the favorite height for each style. If you find a sock with all the right features but are deterred by the height, check to see what else is available.


Use
A great pair of socks is nothing without a great pair of shoes. Consider the shoes you are already using for exercise. How do they fit? Do they have any problem areas? Properly fitting footwear will be the best defense against issues or blister areas.
The price you pay for a pair of socks often correlates with the number and quality of specialized design features. When you are out on long runs or sweating buckets at the gym, these features can save your feet from pain and fatigue. However, if you are casually running a few miles or putting in some time on the elliptical, shelling out extra cash for left/right specificity may not be worth it. Consider what you need your socks for and buy accordingly. For many athletes, stocking up on affordable basics and investing in a few specialized pairs for tough days will be most economical.
Frequently Asked Questions
q:

Q: How do men's and women's socks differ?

a:

In general, the only functional difference between men's and women's socks is the sizing as women tend to have smaller feet than men. Some women also note that men's socks may feel a bit thicker and more padded than the women's version, but this is largely dependant on the style and brand.

The only other difference seems to be the styling as women's socks tend to have more color and more feminine design. Many men and women find socks "intended" for the opposite gender work great for them. So, don't let the gender on the label hold too much influence over your decision but do order a size up or down accordingly.

Sometimes men's socks are cheaper because there is less design work put into them so they are appealing for that reason though there is little to no difference in the quality or the manufacturing. But at times with some brands, the female-marketed socks are less expensive because they are seen s being less athletic in design and therefore not as high end though that is purely a marketing ploy.
q:

Q: What size do I need?

a:

Sizing will vary based on style. Typically the more specialized socks such as the Energy Running Socks will offer a few options for sizes that cover a range of shoe sizes. Socks with more basic design often come in one size that covers most people–typically around 5-10 for women and 6-15 for men.

Generally speaking, you buy socks based on the size shoe you wear. Some brands have actual sizes listen on their socks but those tend to be fairly generic as well and usually include things like small, medium, large, or extra large.
q:

Q: Should I have different socks for running and cross-training?

a:

This answer depends largely on personal preference and activity level. Many runners love to have socks specialized for running, particularly on long run days. Running socks tend to have a thinner material and less padding and more focused padding. Other people prefer a bit more cushioning during their runs and find having all-purpose athletic socks are comfortable for both running and cross-training.
q:

Q: What material is best for athletic socks?

a:

The answer to this common question depends largely on several factors. First is what are you using the socks for, second is how long do you want them to last, and third is what is your budget limitations like?

If you are an avid runner who is always at the gym, running around the neighborhood or running marathons and such, then you will want material that is soft, cushioned, and high quality material for your socks so your feet are protected. They will last and provide you with reliable comfort and style.

If you are someone who doesn't mind changing out your socks on a regular basis you can a medium quality brand and make of sock that offers the comfort and support you need but with fewer frills and less expensive materials that might not be designed quite as well as higher end socks.

If you are the type of person who doesn't have a lot of money to spend on your socks you may do well to invest in a good quality pair to wear for your special events, and use a less expensive and slightly lower quality brand for your training and normal running routine to save you some money.
Subscribe to our newsletters