10 Best Running Skirts Rated & Compared
last updated
Jul 01, 2019
On the tennis court, on a run or in your everyday life – skirts aren't just for special occasions, but also when you work out. Just because you need to wear high-performance workout wear doesn't mean you can't be fashionable at the same time. This is perfect for those of you who are on the go—you can literally run to the grocery store, to pick you your kids from school, or take care of some errands without having to change.

In the past athletic wear simply served its fitness purpose, but nowadays you can be trendy and presentable at the same time. Running skirts have been growing in popularity in recent years thanks to their multi-functional attributes and the fact that they look trendy and stylish, without sacrificing comfort. In fact, these skirts are so trendy that it's often difficult to tell the difference between them and everyday attire! They make you look and feel great while still keeping you comfortable and able to perform athletically.
This is the best product on our list that is currently in stock:

East Hong
Why is it better?
The perfect blend of polyester and Lycra spandex for a great fit and great function
Two layers
Two pockets for storage
Headphone hole
Affordable
In a
Hurry? Editors choice:

Test Winner: East Hong

3
Researched Sources
1.3k
Reviews Considered
9
Hours Researching
17
Products Evaluated
Size
Materials
Style
Value
By Default
10 Best Running Skirts



Excellent stretch and retention
Hidden pockets for phone or keys with exit cord for headphones.
Breezy top skirt for cool, go anywhere styling
Lululemon's Lost in Pace design is flawless. A built-in Luxtreme fabric short for sweat-wicking, a flowy option with high rise waist for coverage all body types will love, a gripping liner for a stay-put fit, exit cord, pockets and above all super cool styling. Go from the trails to tacos downtown with friends and never miss a beat. This does it all, with high performance and high appeal. Yes, Lululemon products can be pricey and this is no exception. But quality meets pricepoint, period.
Read more
Sleek
Lululemon never disappoints when it comes to providing a sleek and substantial work out product. Lost in Pace is no exception. The material provides a flowy outer with built-in shorts beneath. The combination is super functional and fashionable.
Targeted Design
It is made for running, first and foremost, but the design accommodates all occasions to include an outing to the park or a bite to eat downtown. The built-in liner has a nice grip at the hem, so it stays where it should even during the longest or most rugged run. Hidden pockets keep personal belongings safe and intact, and a cord exit helps headphones stay in place.
Added Lycra fiber gives a nice stretch while providing excellent shape retention and the medium rise means greater coverage and comfort. Basically, this product means awesome appearance and excellent performance.
Cost and Value
Lululemon gear can be a bit pricey, but in this case, the value is truly worth every penny.



The perfect blend of polyester and Lycra spandex for a great fit and great function
Two layers
Two pockets for storage
Headphone hole
Affordable
So stylish you'll forget you bought it for its performance - until you hit the trail. This moisture-wickingperformance skirt is breathable, stylish, and has two pockets on the inside for personal items or accessories such as gold or tennis balls. It's also made from two layers, the bottom is a pair of shorts.
Read more
Features
Don't let the price of this product fool you. It has just as much value as any other product on the market, if not more. This running skirt features two layers, one layer is a pair of shorts and the other is a skirt. This ensures that you are protected when that gust of wind comes up the right way.
Materials
The skirt itself is made from moisture-wicking polyester lycra. It keeps you cool, dry, comfortable, and it's breathable. Not only that, but it features two pockets for accessories, your phone, or iPod. It also has a headphone cable hole for your convenience.
Cost and Value
Stylish, uniquely designed with high-performance elements all at a reasonable price. Excellent value.



Flashdry feature for ultimate comfort
Kangaroo back pocket with maximum storage
Support 360-degree reflective logos
Built-in compressive liner short
Some claim size is not true; may run small
The North Face skirtl is a definite fave. FlashDry fabric and great airflow are just the beginning. Add pockets with an exit cord, built-in sunblock, and an on-trend aesthetic.
Read more
Attractive Style
This will really will help runners haul. The Skirt makes a great fashion statement and seriously goes the distance. The liner shorts feature North Face FlashDry fabric which means that whether it's a marathon or trail event, runners will stay dry while looking great. The air flow and comfortability can only mean more fun on the run.
Practical
The skirt makes fitness easier with this design that is equipped for ease and practicality. The wide waistband means no fussing with placement, and maximum storage allows for sunblock, cell phone, and an exit cord. Style isn't sacrificed for function. There's not going to be many distractions by your Better Than Naked Long Haul Skirt, but it will definitely cause its share of distractions. ThIt measures 13.5" with 3" inseam liner shorts is cute enough to wear beyond the scope of fitness. So comfortable and stylish it could easily become a favorite fashion piece as well as your best fitness wear.
Cost and Value
Excellent price for the many elements that make this design not only high performance but also high style!



Excellent value for the reasonable price
Festive, fun for a special event runs and marathons
Range of colors
A perfect addition to your athletic apparel. You'll love Sparkle Athletic! A fun accessory for themed relays, holiday marathons or just eye-catching city street races. Reasonably priced and 0-22 sizes.
Read more
Eye-Catching
What woman doesn't want a sparkle running skirt in their wardrobe? As adorable as this sparkly, sequined fabric is, don't forget about its awesome function. Made by Sparkle Athletic in the USA, the semitransparent polyester fabric is lightweight with a wide waistband for support.
Fashion Statment
This design is extra fun for special events like a holiday or other themed marathons and relays. You can't be missed in this product, which also makes it a reasonable choice for safer city street runs. It does double duty as a great fashion accessory. Match it to any type of top, from a sweatshirt, oversized sweater or simple tank and you've got an adorable look that translates flawlessly from street style when exercising outdoors.
Cost and Value
Don't forget your shorts – this running skirt is sans undershorts. But for the price, it's worth adding your own, or sleek leggings for a different look altogether.
5

. Skirt Sports Gym Girl Ultra
High tech fabric for performance
2 pocket design for additional storage
A wide range of sizes and colors
Pink may not be a true pink.
Slits on sides of skirt reveal short beneath.
For the ultimate girly-girl. Compression shorts, wicking fabric, an adorable silhouette, all at a reasonable price. Skirt Sports Gym Girl Ultra is truly every girl's dream!
Read more
Girly
This product is definitely girly, in a good way. It's also available in sizes 0-22, making it accessible to many body types. The compressive mesh fabric helps to keep the built-in shorts in place, and slits on either side of the skirt offer additional movement. The backside offers an added inch of coverage. Two pockets and a sonic music port makes for more storage and more pleasure on long distance runs or day hikes. This design proves that sportswear never has to look un-girly while taking fitness seriously.
Neat Features
If you like to work out to music or listen to audio books, this product has a built-in port to allow you to remain entertained while you exercise.
Cost and Value
A lovely silhouette with incredible function at a reasonable value. Now that's what every girl wants!
6

. Skirt Sports Lotta Breeze
Leggings transcend seasons and temperatures
More coverage
A wide range of sizes for all body types
The Capris component may not be secure enough for some customers.
A bit pricey
Moisture wicking fabric, capris and a flowy design make up the Skirt Sports Lotta Breeze. You'll want to wear it working out and in everyday life, it's so cute. Coverage is all-season. Throw on a tank in the summer, a sweatshirt in the fall and go. You'll love this combination on the track and at the cafe. Price is a little high but comes in wide range of sizes and think of the options!
Read more
All Season Gear
This design uniquely offers a built-in legging, which makes for an all-season fitness and fashion dream. The semi compression, polyester Lycra mesh, and spandex blend fabric is moisture wicking with a flowy look that offers a great aesthetic and feel for varying temperatures and runs.
Storage
With four pockets for storage, runners have plenty of room for necessities on their person. Get lost in the great outdoors and don't forget your music - the built-in Sonic Music Port makes listening easy.
Cost and Value
The skirt-legging combination is slightly expensive, but it's truly a two-for-one - a perfect union of fashion and fitness. Always enjoy for the function and sometimes just for fun!



Lightweight
Flexible
Mesh shorts
Sweat-wicking,
Comfortable
Rear, side, and hidden pockets
Comes in 3 colors
The X31 Lightweight is great for all distance runners. It is designed to keep you cool and comfortable during your workouts and it will not disappoint when it comes to improving your overall performance.
Read more
Comfortable Materials
This soft and lightweight skirt is made of polyester and spandex, making it stretchy, flexible, and comfortable. It also comes with built-in shorts made of mesh, sweat-wicking material. These shorts will keep you cool and dry during your run and you won't have to worry about the length of the skirt or having to pull it down during your runs.
Storage
This skirt also comes with a side, rear, and hidden pockets. These pockets are perfect for stashing your phone, keys, and other valuables. It also comes in 3 different color options, so you can choose between the three or get all of them for different days.
Cost and Value
This option comes at an average price for athletic wear.
8

. Tasc Performance Rhythm



Comfortable
Bamboo fabric liner
Compression shorts
Lightweight
Lots of color and design options
Media pocket with a headphone cord exit hole
Pricier than other options
The Tasc Performance Rhythm is a beautiful, comfortable and unique running option. Its liner is made of a silky bamboo fabric, making it cool, dry, and comfortable during your workouts.
Read more
Beautiful Look
This all-around beautiful design and it is comfortable, lightweight, and will keep you nice and cool during your workouts. It is made of polyester, lycra spandex and its inner liner is made of organic cotton, bamboo viscose, and lycra spandex. The inner shorts are compression shorts, so they will comfortably stay in place during your runs.
Media Pocket
There is a media pocket in it's design so you can stash your phone; it also comes with a cord exit you don't get all tangled up while you are exercising or annoyed with having to hold your phone the entire time.
Cost and Value
This is a little pricier than most, but it comes with several color and design options as well as features that some other options may not offer.



Great price for quality wear
Three pockets for additional storage
Offered in pastel hues only
The breezy, lightweight Pool Ultra Swift is the perfect spring selection. Go from lunch with friends to a hardcore trail run in the same outfit. Built-in compression shorts offer stay-put fit. A great buy for any fashionista who also demands performance.
Read more
Lightweight and Breezy
This lightweight running design comes in a pretty blue or soft pink hue. Lovely for spring and summer, this running skirt offers a feminine appeal along with nice performance elements. The flat seams and reverse hems alleviate chafing issues. Matching mesh compression shorts boast a longer inseam that translates into a fit that stays put.
Nice Features and Materials
Two Velcro enclosure pockets provide nice storage for cards, keys, lip balm or other personals. A third pocket on the back makes a great place for music devices. It's a perfect skirt for an afternoon run followed by an early dinner with friends – no change necessary!
The material is so breezy it's easy to forget you're wearing it at all – even on long trail runs. It's also easy to forget it's a running skirt with its beautiful fashion appeal. It's hard to decide which we love more: its look or its performance. While it can provide dual efficiency, it might very well become a favorite fashion accessory this spring for multiple events.
Cost and Value
This quality skirt with its built-in shorts makes a great buy.
CoolMax Crotch
Bright, fun hues
Compressed legs
The ASICS Love Skort features a CoolMax crotch to ensure a cool running experience. The compression shorts under the outer layer feature lightweight support and ball storage. The whole item is made from poly/spandex fabric for easier movement.
Read more
Top Brand
ASICS is a brand we all are familiar with if you played any type of sports. They bring to the table these compressed shorts for a cool and easy moving experience. The crotch features CoolMax technology so that you stay dry and cool throughout your run or tennis match.
Compression
There may not be pockets inside of these, but the compressed shorts can hold the balls in place anyway. The material is a soft suede 92% nylon and 8% spandex material. The outseam is 13.5 inches and the inseam is 3".
Cost and Value
The skirt is on the higher end, but since it doubles as a fashion statement, it's worth it!
Criteria Used for Evaluation


Size
It is important to find the right size when you are shopping around for some good running skirts. Size is critical to having a good experience. If it is too tight it can caus pain and discomfort and limit your mobility while you are running. If it is too loose, it can slip around and move too much and be distracting. There are good running skirts available in any size you need, so be sure to check out the selection featured in our guide here and see what ones are right for you and your running and workout needs. Running skirts are becoming more and more popular because they are comfortable, stylish, easy to wear, but it is important to make sure you are choosing the right size for your needs!
This is one of the most important factors that you should carefully evaluate. You need to check carefully the size. The one you wear when it comes to trousers, may not work with a skirt. When it comes to length, the skirt should reach the waist or it may slip down. How long should it be? Well, the choice is yours but we wouldn't recommend choosing very short ones. Of course, your legs will look longer but the discomfort and rolling up of your skirt will really destroy the joy of running. The good size so the skirt will provide better comfort as there won't be any problems with rolling up. There are many sizes available on the market, there are very small ones, for skinny people who often struggle to find clothes in their size, but there are also clothes for people who are overweight and want to enjoy a nice running look. What some runners do is without checking the table of measurements and sizes, choose the size that they wear for normal skirts. This is a big mistake as every producer offer different sizes and you may be surprised that your skirt will be delivered too small or too big.


Materials
Many different materials can be used when it comes to running skirts, and each one has its own unique advantages and disadvantages. Some fabrics are made to be soft and comfortable and will protect your legs from rubbing and chaffing while you run. Other materials are designed to keep you warm in cooler months or to help you stay cool in the hotter months. There fabrics that help keep you dry and comfortable thanks to moisture wicking technology. Fabrics can be made that are waterproof and some that are even UV resistant. And there are fabrics that are stretchy and allow for full range of movement while you run. So be sure to look at the materials used in any of the running skirts you are interested in!
The moisture wicking material is a must have because you don't want to have sweat spots. But it's not the only function of the moisture wicking material to reduce sweat. It beyond making you dry makes you chafe-free. This is a great convenience and it really provides a lot of comforts. When we're talking about drying, how many times you were running and got wet. Even a 2 minutes downpour may really ruin our running plans. This is why producers offer you very quickly drying skirts. Polyester and nylon are the best materials to prevent from stop running as they dry very quickly and you don't feel so cold. The material must be also really breathable to provide good airflow. When we're talking about comfort, stretchy materials are the best ones. Stretch waist provides gives you more comfort. If the skirt is skintight, you will look strange and it will be uncomfortable for you. In many skirts, there's special gel pad or something similar to it. This helps to avoid producing sweat odor. There is a wide range of materials that are used from polyester to cotton. The running skirts are especially perfect in the summer. Running tights are usually too long and hot, shorts also make you sweaty.


Style
Running skirts come in all kinds of shapes and sizes and there are even more styles that you can choose from! Styling features you can find on some of the running skirts available include things like pockets, drawstring waistbands, pleated and non-pleated skirt designs, colors and pattern selections, the length of the skirt itself, and many other little touches that can make one skirt stand out to you among them all. It is important to think about how you will b wearing yur skirt, where you will be waring it ndw aht eaturs are bst for you. You can easily find a style that fits your current running gear wardrobe or you can find a skirt and easily build a whole new look from that stylish piece.
Women who are runners pay great attention to the style. This is why producers offer a wide range of colors and shapes. The colors stretch from neon colors to calmer ones. You have also the possibility of choosing the skirt with reflective material to be more visible on the road. You can also search for a skirt which is really stylish and fits both running style and street style so you can wear it with normal clothes. The style is especially for runners who are girls, the crucial factor why they choose this design. It's not a secret that girls and women feel more confident while wearing something nice. Searching for nice running skirts and matching them with the tops is a big fun. Searching for super clothes has also the psychological effect on runners as they are more likely to run, they want to show their clothes and that's the motivation for them. Buying a running skirt is creating your own, individual look. Some runners wear only one color during every marathon to be more remarkable. We can't also deny that they highlight the good looking body, the posture, and the curves. Many runners don't feel very attractive when they run in jogging pants and etc. Every woman wants to feel beautiful even when she sweats and is out of breath. Purchasing a running dress is a perfect option for those who look for elegance in running.
With or without shorts
Many companies offer running skirts with shorts attached to them. This type of skirt has both advantages and disadvantages. While talking about the pros of this type, you can feel absolutely safe and even if your skirt rolls up, you still have shorts. This is very important for some runners as it boosts their confidence. However, wearing both shorts and skirt may be really uncomfortable for some runners and wearing it may lead to increased sweating. If you choose the good size and your skirt is well-made, even without shorts, the skirt shouldn't roll up and you can enjoy the comfort and don't need to worry that you will show too much. The compression shorts are still very popular. even though many runners complain that they ride, they move from the place, it's still a very popular choice. With shorts, you are less prone to cold. Wearing the skirt alone may result in unwanted illnesses because of this cold.


Value
It is important that you be able to distinguish the price from the value when you are looking for running skirts. The price tag is what you are going to pay for the skirt but the real value in the pice come from the features it offers and the benefit you stand to gain. Price is what it will cost you to take it home but the value is what it is worth in regard to how it impacts your runs and workout sessions. You can pay a little for a skirt that really doesn't offer much or you can pay a little more and get a quality piece that lasts and that will actually help make your runs better in some way. When you look at the value and not just the price tag it is easier to find the best running skirts and to zone in on the one that is right for you!
The price may be a big thing as you want comfort and quality but at the same time, you don't want to spend your whole savings. One thing that you can be sure that it will be hard to find a skirt for less than 10 dollars of good quality. Materials used for sewing the skirts are rather more expensive as most of them is moisture wicking and they're also very flexible. Many skirts are made out of cotton and they still work great. Spending about 30 dollars on a running skirt is a big investment but you will be really happy. It is not the same as with usual skirts, where some of them last only until 5 or 6 usages. This is the typical running tool and it's made with the view that running skirt must be more resistant. The best thing about the running skirts is that they can be worn both for running but also you can wear it for different occasions. This makes your running skirt very useful and the double usage is also perfect to save some money. We would really advise searching for it on sales. Not only online, but also many local shops offer discounts at the end of the seasons.
Expert Interviews & Opinions
Most Important Criteria
(According to our experts opinion)
Experts Opinion
Editors Opinion
Users Opinion
By Default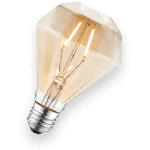 Skirt VS Skort
Some of these skirts on our list come with shorts underneath, so some may classify them as a skort--but the difference is that they aren't as bulky. A lot of the skirts on our list are sleeker and more minimalistic--and they look great. You can wear compression shorts underneath these if you would like to as well! A lot of this comes down to personal preference, so it is also important to think about what works best for you and your specific wants and needs.
Worth it?
Nothing is for everyone, and it is safe to say that a running skirt won't be liked by everyone. However, running skirts look great and are really popular for marathons and other races--so you can look and feel great during your runs! If you like the way they look and feel then buy them and wear them and enjoy them. if you find they are not for you then go with what works and is best for you!
Taking care.
Like any other piece of your running gear, you are going to want to take care of your investment. It is always best to follow the care instructions printed on the label and wash and dry and care for your running skirts accordingly. This will help keep them in good shape ad wil keep them looking great for a long time to come so you get your money's worth out of them! It is the best way to ensure your investment pays off in th long run!
Other Factors to Consider


Durability
You may have a smile on your face as you may think how can running skirt has anything to do with allergies. It's sad, but every running clothes may have a bad influence on your skin. This happens when you are allergic to the material. when we talk about polyester, there are many people that are allergic to this material. rush and skin abrasion are the most common side effects to happen if you can't wear the polyester. There is a whole group of runners that are allergic to nylon. Skin usually turns red and the little blisters may appear. If you have these or any other symptoms, you should stop immediately wearing this and ask your doctor for an advice. If you are allergic to let's say polyester, you may keep the skirt as you can purchase the compression shorts. You must remember that they need to be longer than the skirt. They will cover the skin area and your skirt won't touch your skin.
Washing
It doesn't matter what you buy- running skirt, shoes, trousers or suit, you always need to check how to wash it. It wouldn't be anything extraordinary beyond the fact that some buyers complain about the dye of the skirts. Many reviewers can't stand that when they put the skirt with the other clothes to the washing machine, they get the color of the skirt. But it's not normal and we know that the cheaper material it is, the most probable it is for the material to color. This is why we pay great attention to dye and we've tried to select the products which weren't suspected for dyeing.


Accessories
Running skirts are perfect for running and look very stylish however you also need to think of functional aspects. While running most of us love listening to music and you need a pocket to put your mp3. This is the thing that runners don't think about while purchasing the product. It's usually when they first use the skirt, they find out that they don't have any pocket, like in jogging pants and they need to carry their player in a hand. And what about keys to the door? This is why it may be crucial for some of you to find a skirt with pockets. Reflectivity is the thing that will most be appreciated by the drivers who need to observe the route. It will be much easier for them to detect the runner on the route and it will be safer for you to run on the roads.
Frequently Asked Questions
q:

I'm considering buying one but it's made from cotton. I'm afraid this will cause excessive sweating?

a:

Although cotton is mostly used for normal clothes, it's still perfect for running skirt. It's a very high-quality material that provides airflow. Of course, materials like nylon or polyester would be better against sweating. If you sweat a lot, you may encounter the problems but if it shouldn't be very uphill.
q:

What are the main materials of the running skirts?

a:

Producers offer a wide range of very different materials but here are the two that are most common.
Nylon is a material that has decent moisture control, so it's perfect for those who have problems with sweating. It dries really quick so the downpours won't be an obstacle anymore. Polyester is another moisture-wicking material, the same as nylon, and it also dries quickly
q:

Are the most expensive options the best?

a:

We made a point in the price and value section that the cheap skirts aren't worth money. However, we need to define the word cheap. As we have said before, there is a small chance to find good quality running skirt for less than 10 dollars. If you see that there are running skirts for 5 dollars, don't expect that they will last longer. What's more, they will be probably so terrible that professional runner will throw it away. However, you should remember that many companies offer products on sales.

Life is hectic and having workout apparel that translates into daily fashion means time and money savings. The latest running skirts are no exception, taking both fitness and style to a new level. The function and feel of running skirts are only matched by how great they look for exercising and for getting around.
q:

How many running skirts will I need?

a:

There is no real right or wrong answer here. You will need as many running skirts as you need to get through your week's workouts and runs. If you only need them 2-3 days a week then 3-4 pairs should be enough to get you through. But if you are wearing them daily you are going to need at least one pair per day with at least 1-2 extras on hand for backup or for emergencies. It is always best to have a few more than what you need on hand so think about what your average weekly use would be and if you are able to buy a few more.
Subscribe to our newsletters